ICM CM1351 Battery Protection Chip Adopted by CUKTECH No.20 PD3.1 Power Bank
Introduction
Battery protection chips play a crucial role in ensuring the safety of lithium-ion batteries by preventing overcharging, overdischarging, and overcurrent situations. Excessive current during the overcharging process can lead to battery heating, which, if not effectively controlled, can pose a danger due to increased battery temperature. Additionally, overdischarging lithium-ion batteries can reduce their lifespan. Therefore, a battery protection chip that complies with standards and offers high precision can provide comprehensive protection for lithium-ion battery packs, ensuring both safety and longevity.
Recently, ChargerLAB took apart the CUKTECH No.20 PD3.1 Power Bank and discovered that it employs iCM's battery protection solution, specifically the iCM CM1351 battery protection chip, which provides comprehensive battery safety protection features.
CUKTECH No.20 PD3.1 Power Bank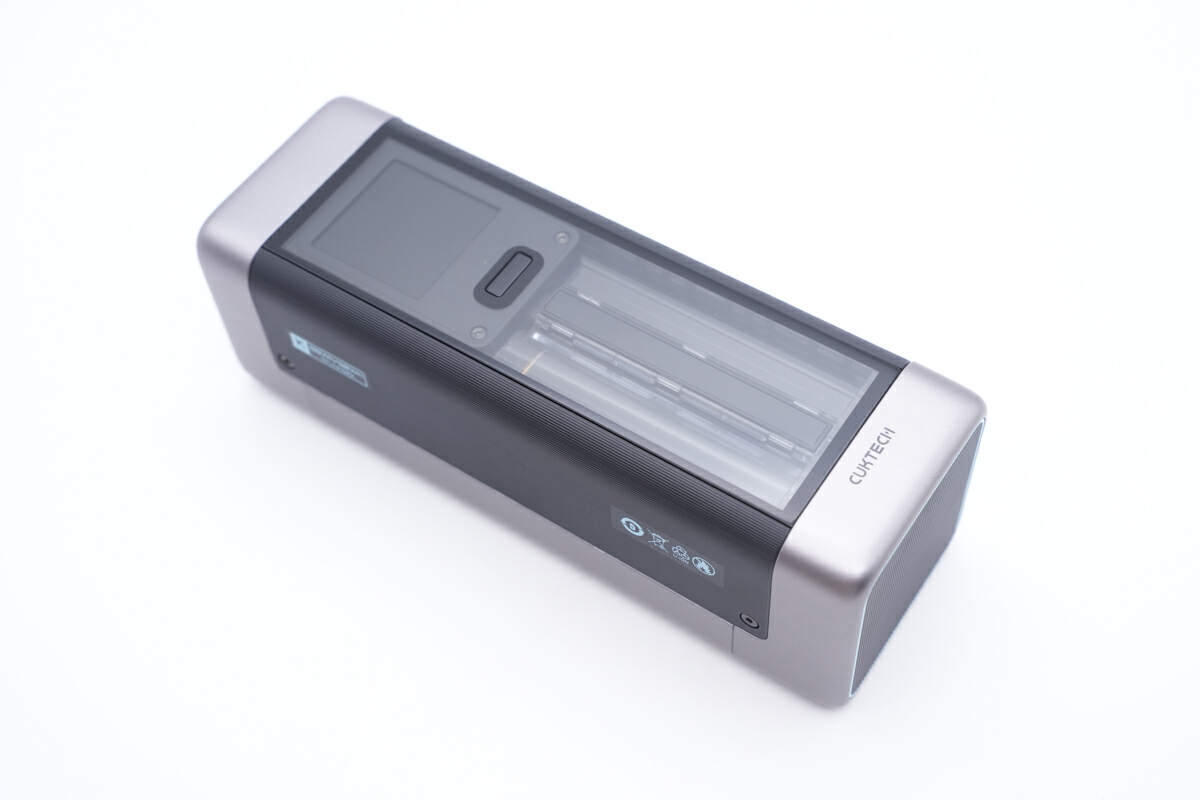 This power bank features a cylindrical design composed of multiple sections of housing that combine transparent, black, and silver-gray elements, resulting in a distinctive overall appearance.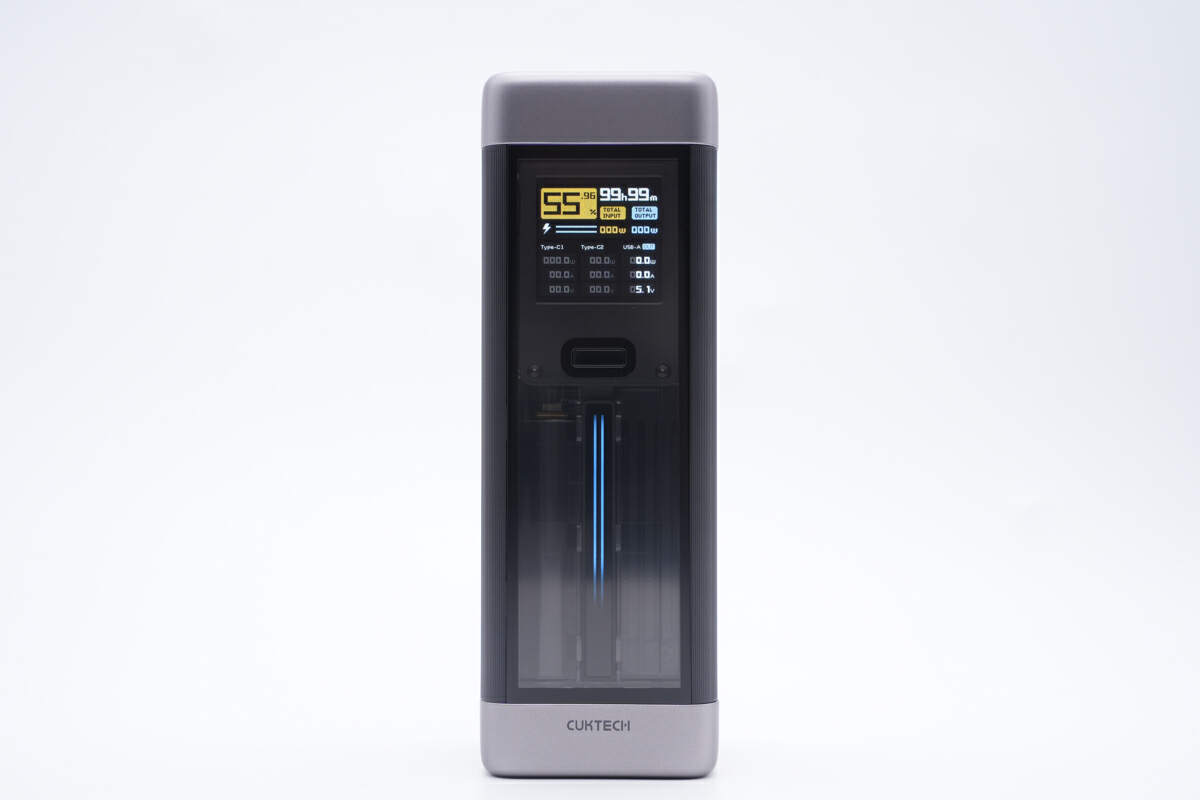 The front of the device incorporates a popular transparent design seen in high-end power banks, along with a digital display and two pulsating blue LED strips, giving it an industrial aesthetic.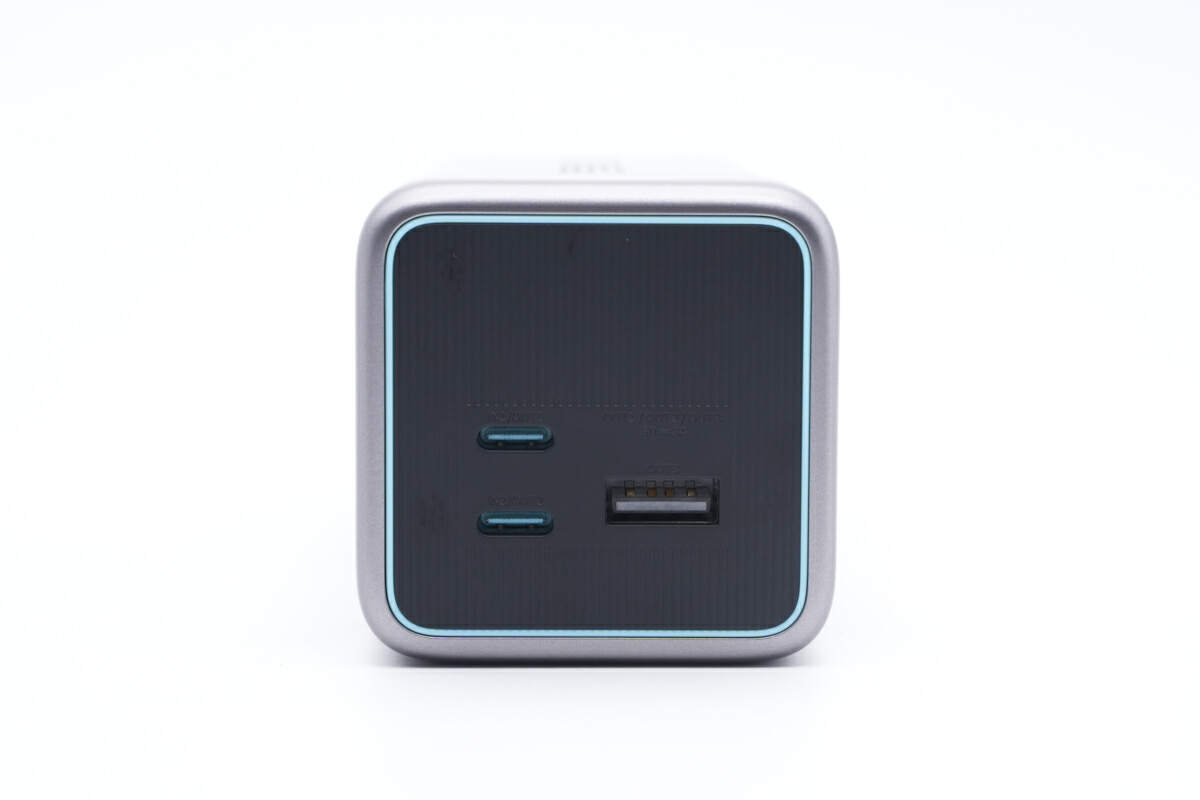 This is CUKTECH's second power bank release in the P series, with the model number P23. It boasts a built-in 25,000mAh high-capacity battery, two USB-C ports supporting 140W fast charging and 60W fast charging, and a USB-A port supporting 30W fast charging. The maximum total output power is 210W, supporting PD3.1 fast charging and accommodating the simultaneous power needs of three devices.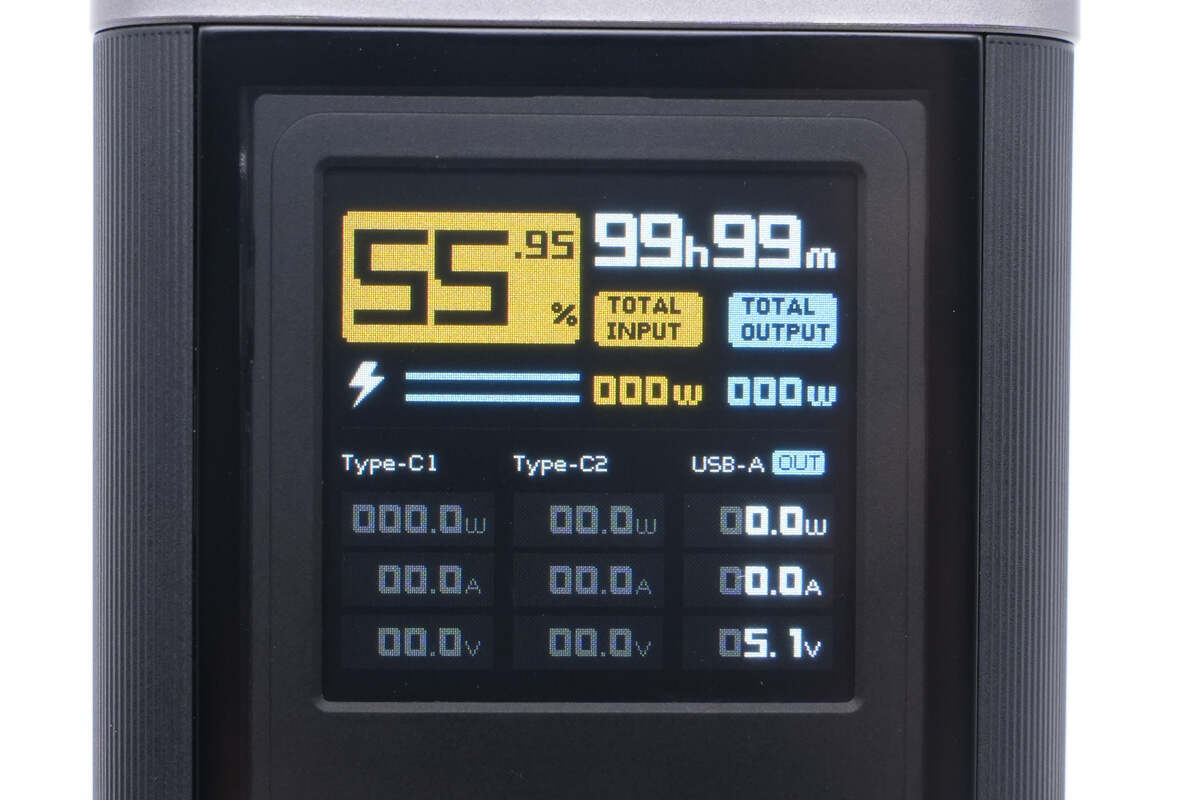 The front display of the power bank shows parameters such as the remaining battery capacity, port voltage, current, and remaining usage time, while the LED strips indicate the charging and discharging status, providing intuitive information about the power bank.
iCM CM1351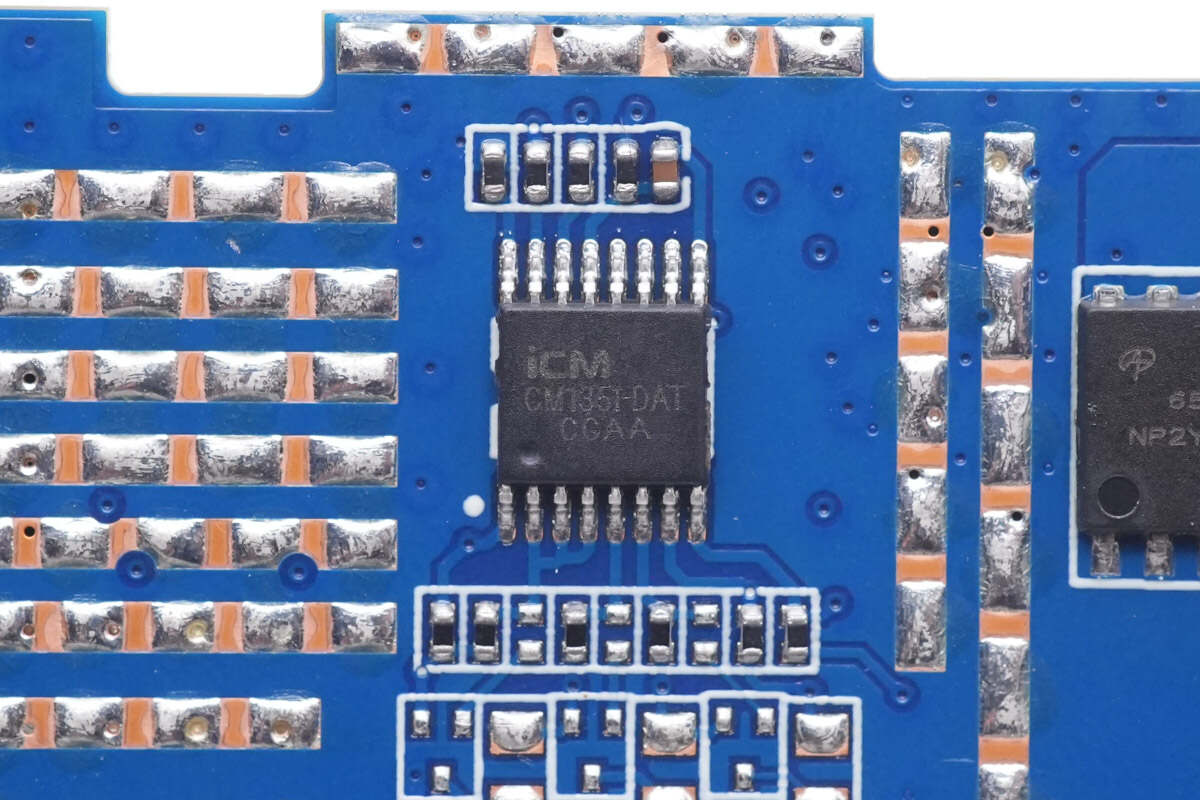 The battery pack protection chip used is the iCM CM1351, designed specifically for 5-series lithium-ion/phosphate iron lithium batteries. It incorporates high-precision voltage detection circuits and current detection circuits. By monitoring information such as the voltage, charging and discharging current, and temperature of each battery cell, it provides functions such as overcharging protection, overdischarging protection, balancing, disconnection protection, overdischarging current protection, short-circuit protection, overcharging current protection, and over-temperature protection. The discharge overcurrent protection delay can be adjusted externally, while other protection delays are built-in.
Furthermore, it includes a battery balancing function. Even without using external resistors and MOSFETs, it can achieve battery balancing through the chip's internal balancing circuit, ensuring uniformity among the battery cells.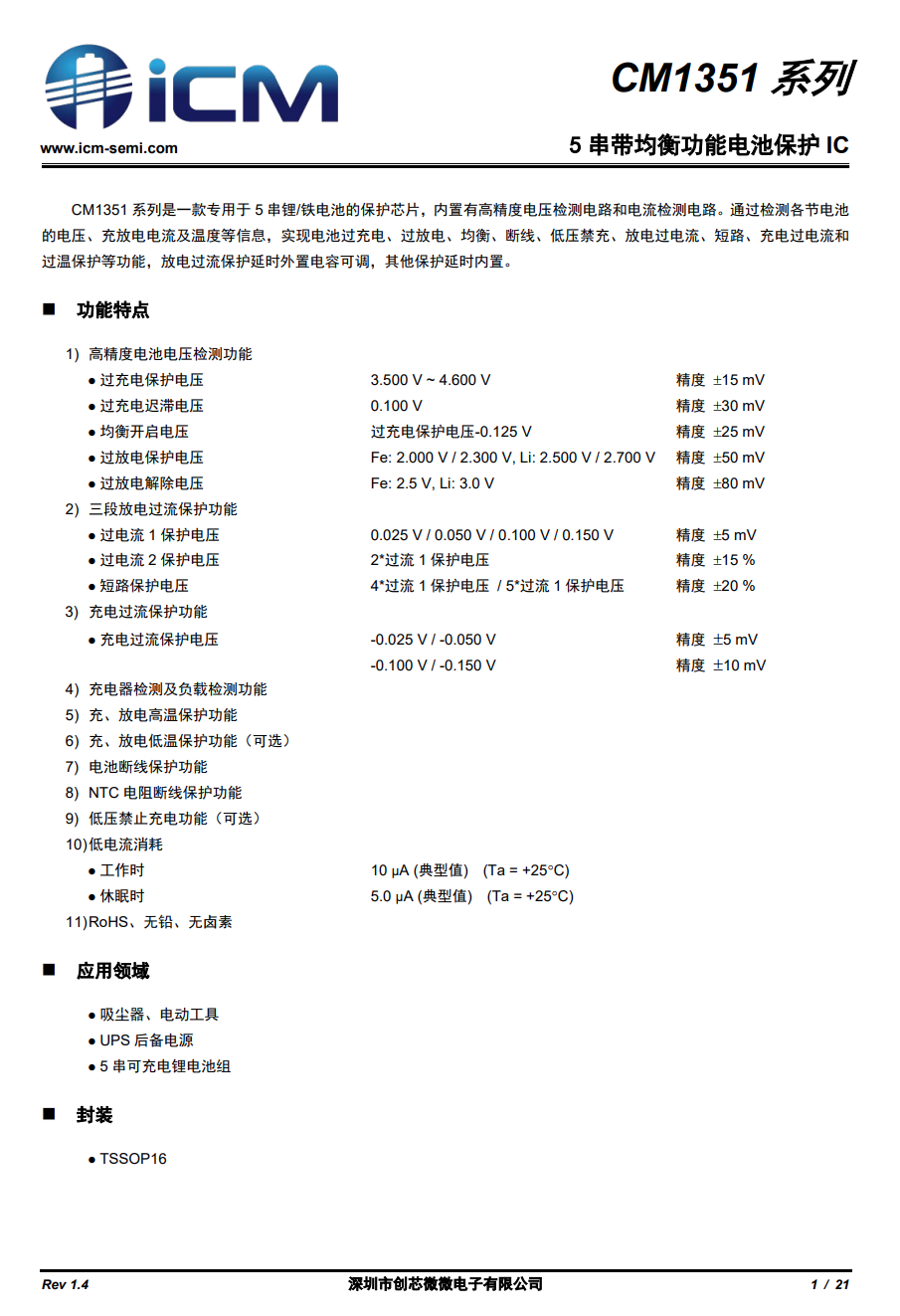 The iCM CM1351 offers a 15mV precision for overcharging protection, supports three-stage overdischarge current protection, charge overcurrent protection, battery cell wiring disconnection protection, and NTC thermistor disconnection protection. It provides comprehensive protection for multi-series lithium-ion battery packs.
Summary of ChargerLAB
ICM is an integrated circuit design company that specializes in the development and sales of high-precision, low-power battery management and efficient, high-density power management chips. Currently, their battery management chips cover products ranging from 1 cell to 14 cells, spanning all product series and application areas from full protection to secondary protection. They have established collaborations with numerous manufacturers.
ChargerLAB has learned that the iCM CM1351 battery protection chip found during this teardown is not only adopted by CUKTECH, a subsidiary of Xiaomi's ecosystem, but has also entered the supply chain of UGREEN. This chip demonstrates excellent stability and reliability, making it a preferred core component for manufacturers to provide comprehensive protection for batteries, ensuring consumers can use their devices with peace of mind.
Related Articles:
1. Teardown of CUKTECH No.20 PD3.1 & 210W Power Bank (P23)
2. Teardown of CUKTECH No.30 PD3.1 & 300W Power Bank
3. Teardown of Anker 140W PD3.1 Power Bank (737 Power Bank)
The article is originally written by @
Joey
posted on Chargerlab. All rights reserved.