For iPhone 15 | Seven Qi2 MPP Wireless Charging Modules and Their Four Manufacturers
Introduction
Tech enthusiasts are well aware that Apple made upgrades to both wired and wireless charging with the iPhone 12 series. Wired charging power was increased from the original 18W to 20W. Don't underestimate this 2W change; it had a profound impact on the fast-charging market. After the release of the iPhone 12 series, various manufacturers introduced nearly a hundred 20W fast chargers in about half a year. Furthermore, many high-power multi-port fast charging products have incorporated 20W into their simultaneous output strategies.
In the realm of wireless charging, the 12 series retained compatibility with Qi 7.5W wireless charging while introducing the new MagSafe wireless charging. Whether in terms of charging speed or usage, MagSafe provided users with a satisfying experience. Subsequently, third-party wireless charging products launched in the market were greatly influenced by MagSafe. Even if they didn't use Apple-certified wireless charging modules, they often included magnetic functionality. Currently, there is a wide variety of multi-in-one and stand-type magnetic wireless chargers and magnetic wireless power bank products available.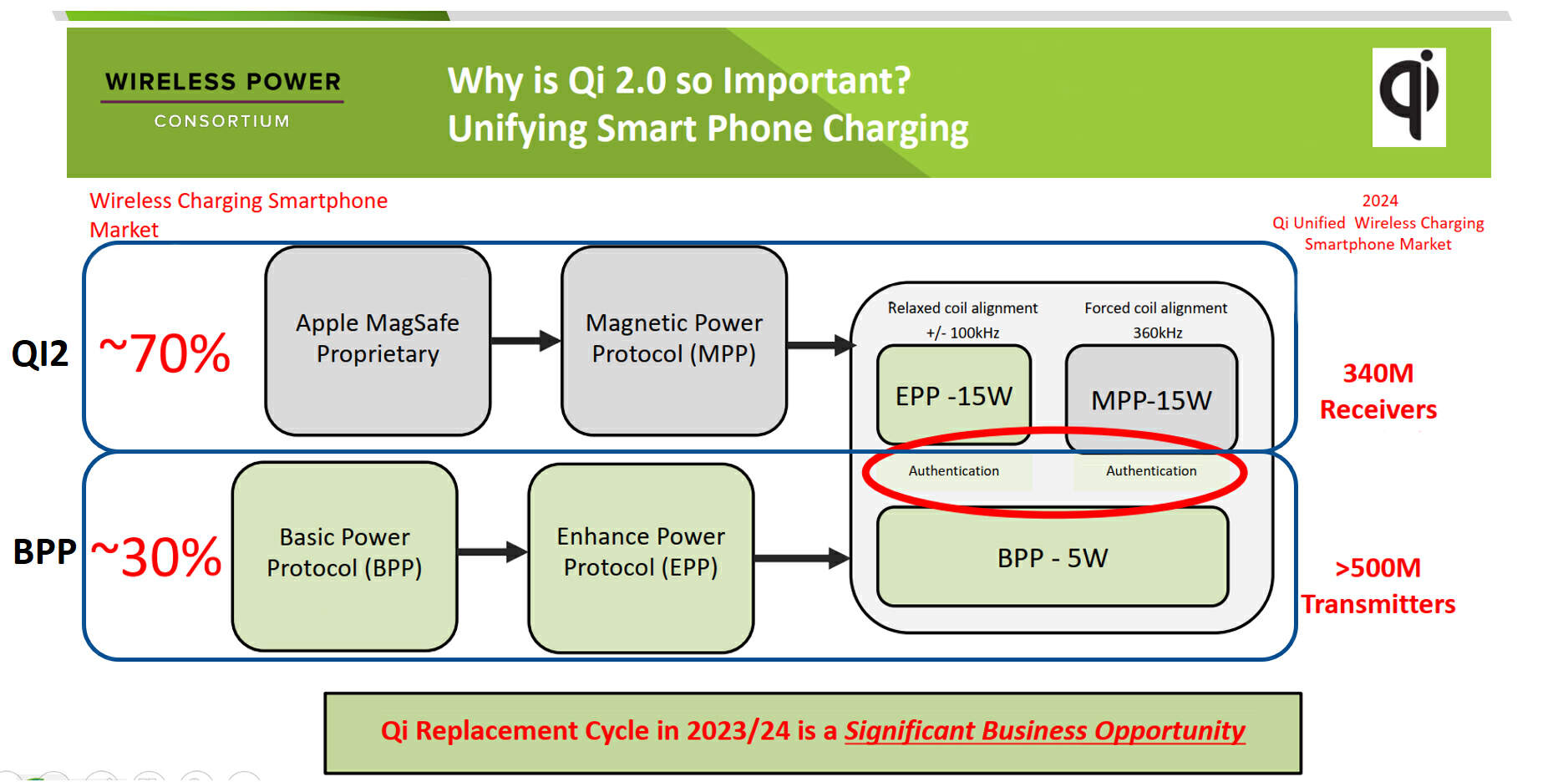 (All data above from the WPC)
This year, the Wireless Power Consortium (WPC) introduced the new Qi2 enhanced wireless charging standard. Based on Apple's innovative Magnetic Power Profile (MPP), Qi2 aims to deliver a better wireless charging user experience and pave the way for future feature enhancements. Following this, ChargerLAB and others leaked information suggesting that Apple's upcoming iPhone 15 series will support 15W wireless fast charging.
From WPC statistics, it's evident that the wireless charging market is immensely vast. The implementation of new wireless charging features in the iPhone 15 series signifies a new wave of disruption for the entire market, and the impact of the iPhone 12's influence on the market, as mentioned earlier, is a perfect example.
The latest Qi2 wireless charging standard from the WPC, optimized based on Apple's MagSafe, known as the Magnetic Power Profile (MPP) protocol, makes wireless charging more convenient and efficient for users, offering improved compatibility. WPC has standardized and integrated authentication verification, enhancing practicality and convenience while promoting the widespread adoption of wireless charging.
Qi2 certification requires products to include EPP and MPP transmitting areas and must incorporate authentication. Single BPP wireless chargers cannot receive Qi2 certification. In multi-in-one wireless chargers, they can include BPP, but they must include at least one EPP or MPP.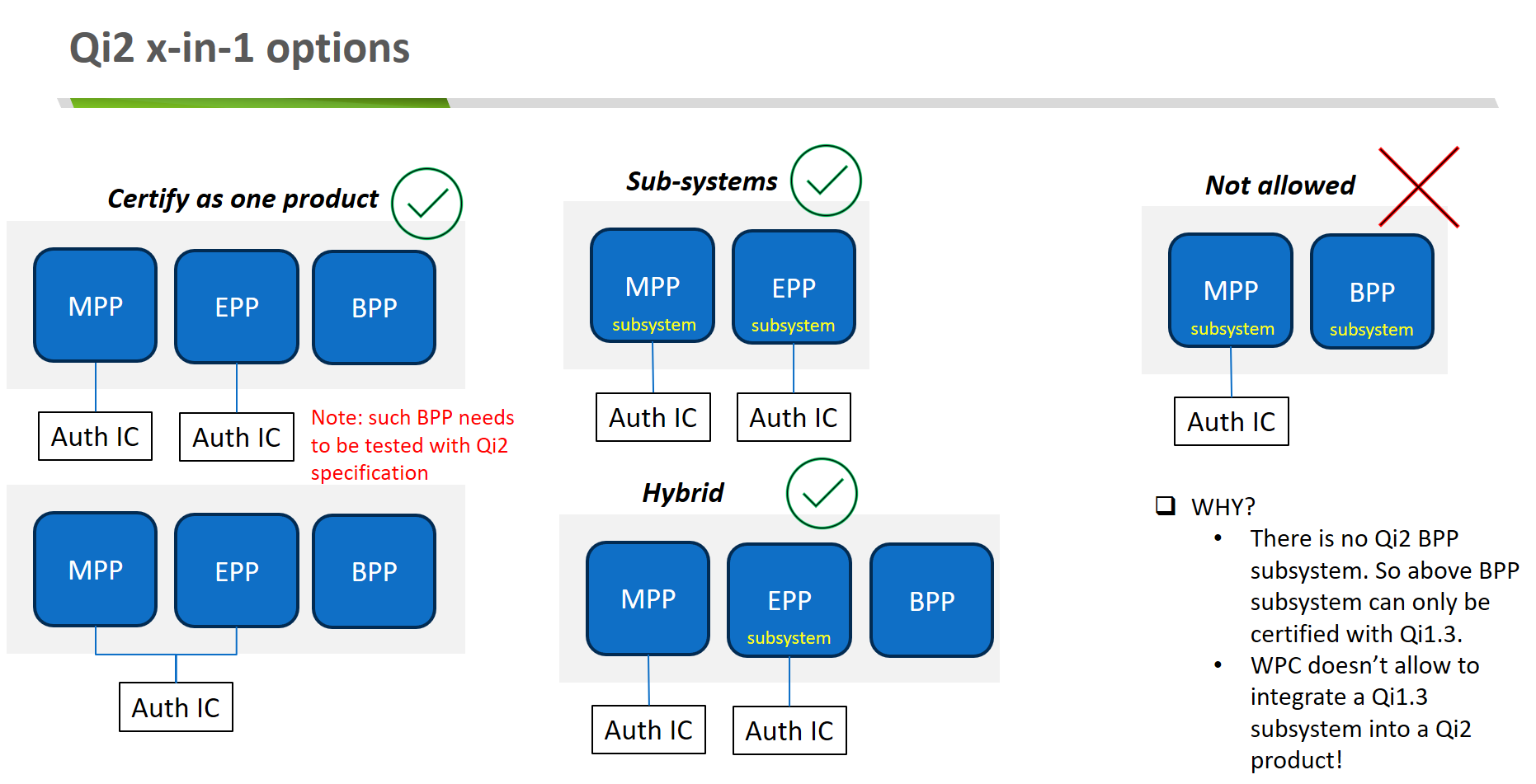 Qi2 certification must pass ATL verification, and there are currently 11 authorized labs in the WPC network.
iPhone 15 Series Adapts to Qi2 Wireless Chargers
On September 12, 2023, the highly anticipated Apple Fall Event unveiled the iPhone 15 series, the new Apple Watch series, and AirPods Pro 2 with USB-C ports.
The brand-new iPhone 15 series not only adopts USB-C ports across the board but also emphasizes support for the new Qi2 wireless charging standard at the event. This means that Qi2-certified chargers can provide up to 15W wireless charging for iPhone 15 models, just like Apple's MagSafe charger. Qi2 chargers do not require Apple's expensive MagSafe module or MFi certification.
Apple's move to support Qi2 is bound to garner significant attention throughout the industry, both upstream and downstream in the supply chain. Some forward-thinking manufacturers have already seized this opportunity and made early strategic investments. According to ChargerLAB's incomplete statistics, companies like ConvenientPower, ESSON Tech, and WPINNO have introduced complete Qi2 MPP wireless charging modules. With these existing solutions and modules, manufacturers can quickly bring their products to mass production and market, gaining a competitive advantage.
Listed alphabetically:
ConvenientPower
ConvenientPower currently offers three MPP transmitter modules: CPS812X, CPS822X, and CPS823X. Notably, the dimensions of CPS822X and CPS823X modules are similar to those of Apple's C222X and C223X, enabling manufacturers to quickly launch products without the need for new molds.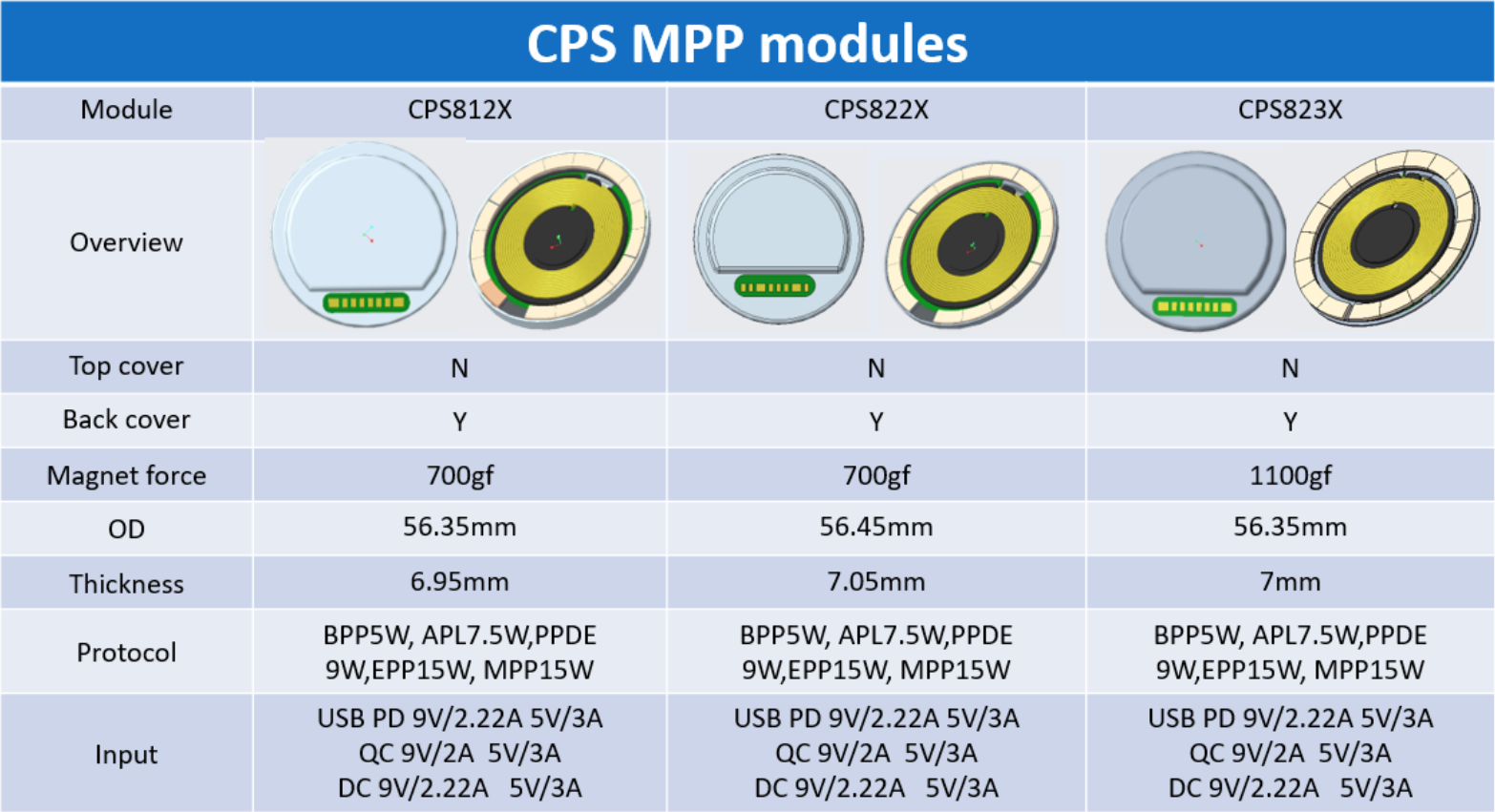 All three ConvenientPower MPP modules are designed with magnetic technology and incorporate the CPS8200 wireless charging controller, boost circuit, and full-bridge power MOSFET. The wireless charging controller integrates three drivers, supporting PD, QC, and DC power. The back of the module has reserved solder points for wire connections. Assembling the casing turns it into a complete magnetic wireless charger. The product has been fully developed, performance test reports are available, and bulk orders can be initiated.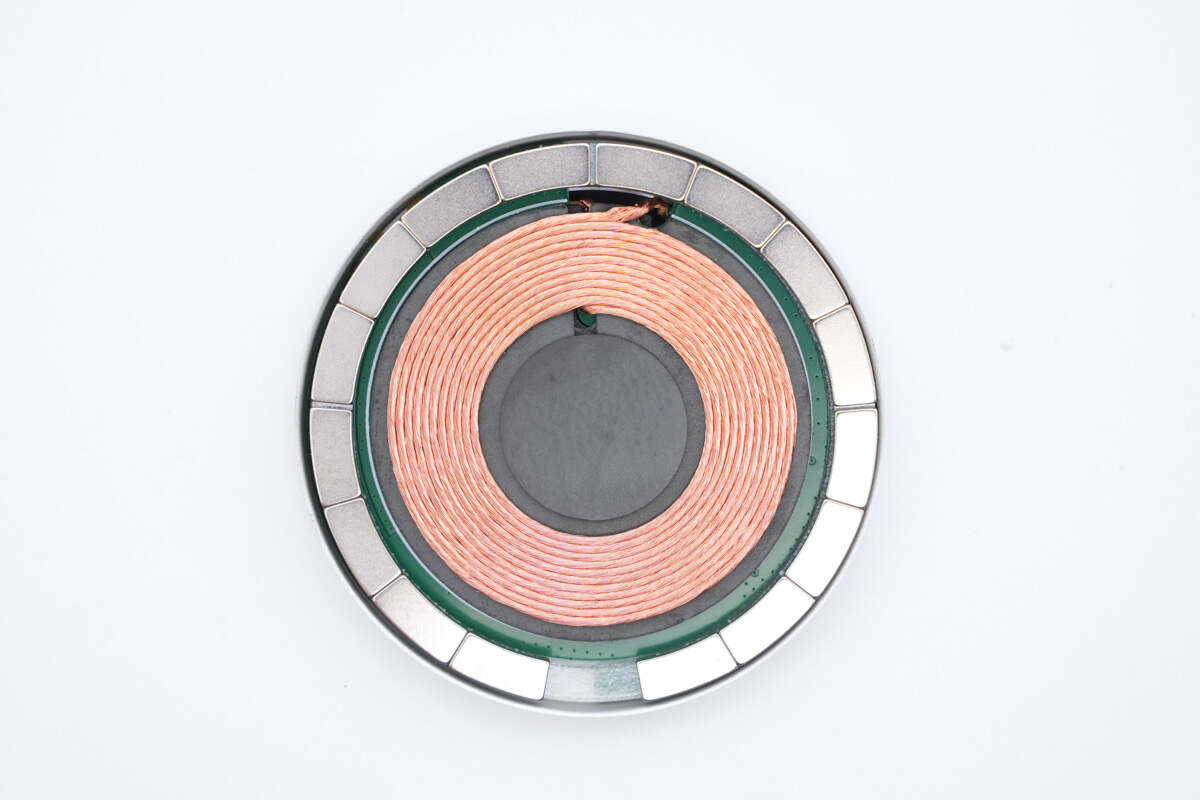 In terms of output, these modules support 15W-MPP, 5W-BPP (Baseline Power Profile), and 7.5W-non-MPP wireless charging for iPhones. As for input, they support PD3.1, QC3.0, and 9V DC power supply, allowing customers to connect corresponding wires based on the protocol they use.
Chipsvisvion
Chipsvisvion offers CV222X/3X, CV222, and CV223 (Strong Magnetic) modules based on the CV90368 chip, supporting special MPP+BPP solutions and Qi2.0 solutions for power banks based on the CV90367 chip, providing comprehensive upgrades for manufacturers' wireless charging products.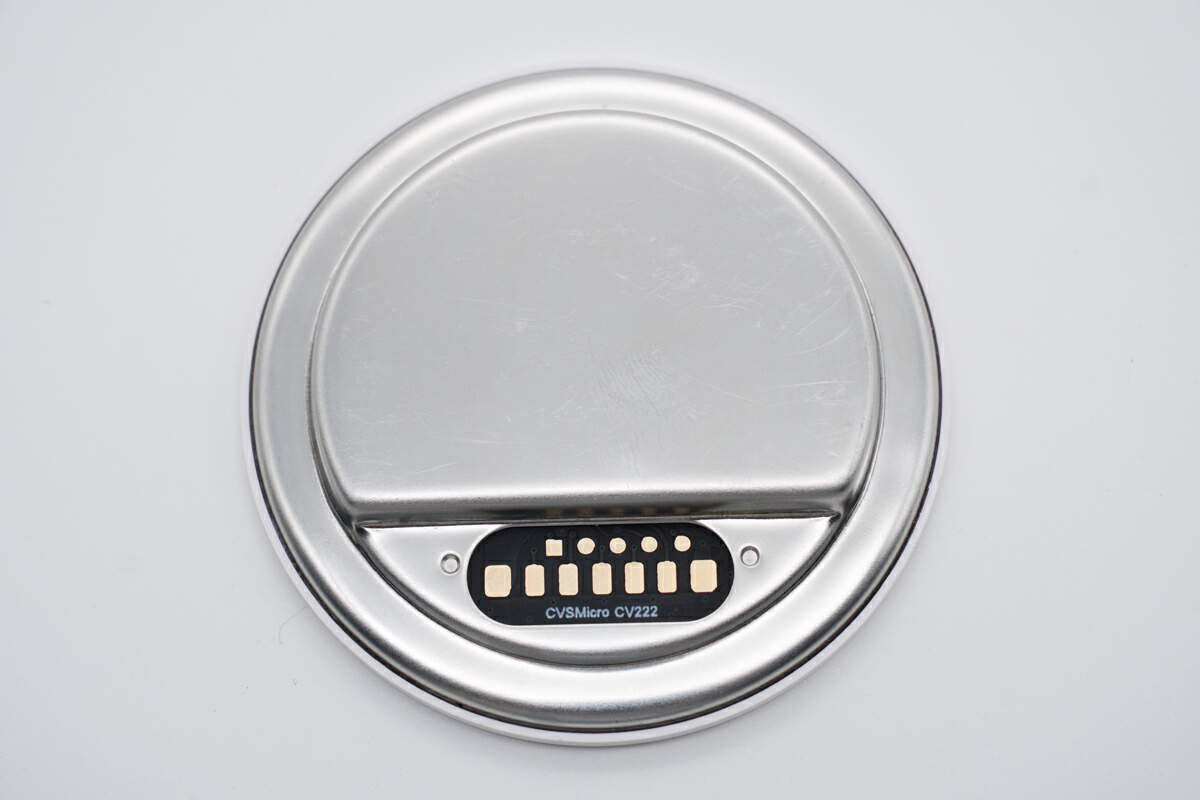 The CV222 module supports USB PD/QC 12V2A, 9V2.22A, 5V3A, and DC protocol with multiple power specifications for input and supports a maximum of 15W fast charging output. Its standby power is less than 300mW, with an efficiency exceeding 82%. It supports BPP/PPDE/EPP/MPP protocols. The coil is isolated from the PCB to minimize the impact of PCB heat. It offers advantages like fast charging.
The CV222 module features various protections, including OVP/UVP/OCP/OTP, and multiple foreign object detection technologies, ensuring safe, efficient, and reliable charging throughout the process.
ESSON Tech
ESSON Tech's Qi2 MPP wireless charging module uses a circular PCB design and can be shipped as a module product with a metal shell and magnetic ring. Its master control chip is from Generalplus, model GPM32FD0338B, and it integrates MOSFET, eliminating the need for an external driver.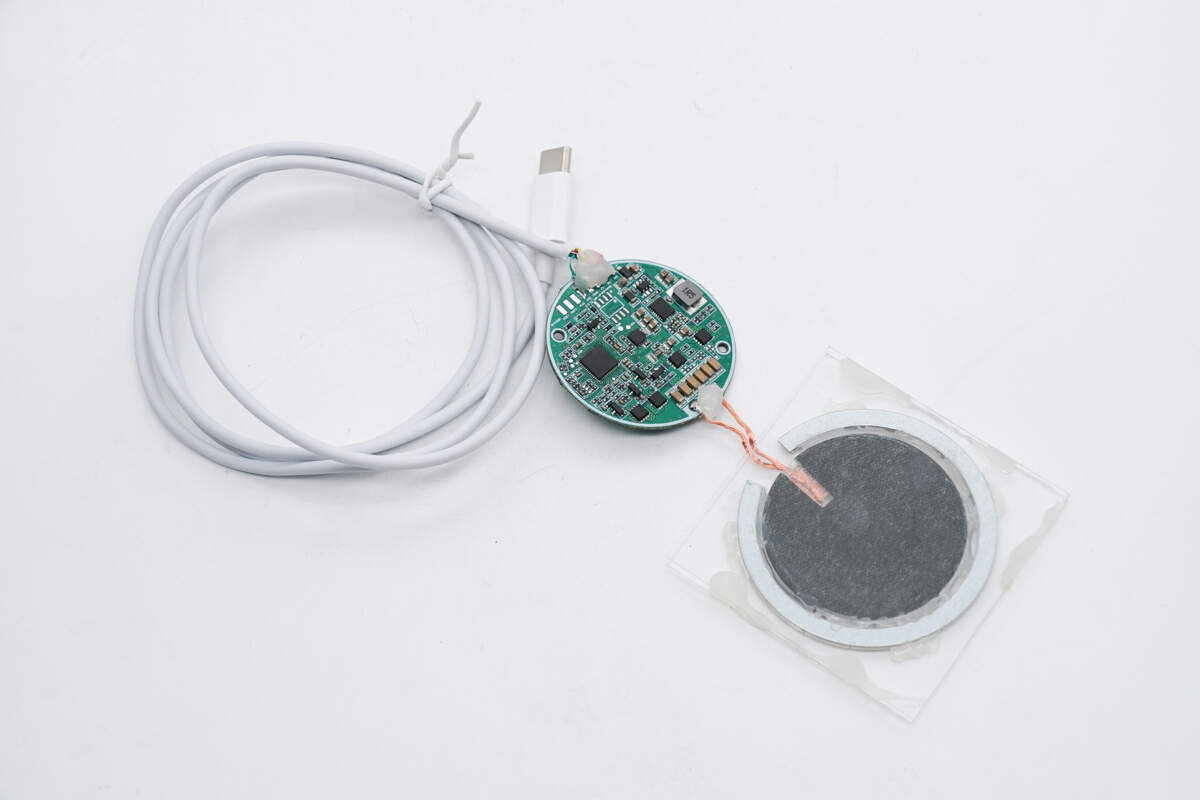 The encryption chip is from Fudan Micro, model FM123D, meeting Qi2's encryption standards, and it uses two Vergiga Semi VS3622DE MOSFETs for wireless charging, with Silicon Content SCT12A2 for power boost. The PCB is single-sided, supporting PD fast charging and simplifying the design process for modular products.
This wireless charging module can not only be used in wireless chargers but also for designing car wireless chargers and MagSafe power banks. The Qi2 certification progress of the module is currently leading in the industry, allowing manufacturers to be the first to achieve mass production and market entry, seizing the first-mover advantage.
WPINNO
WPINNO's Qi2 MPP wireless charging module uses a circular PCB design and can be shipped as a module product with a metal shell and magnetic ring, simplifying user R&D development processes. The master control chip is from WPINNO, model WP8036, integrating a full-bridge NMOS driver and PD fast charging input, with high integration and simplified peripheral components.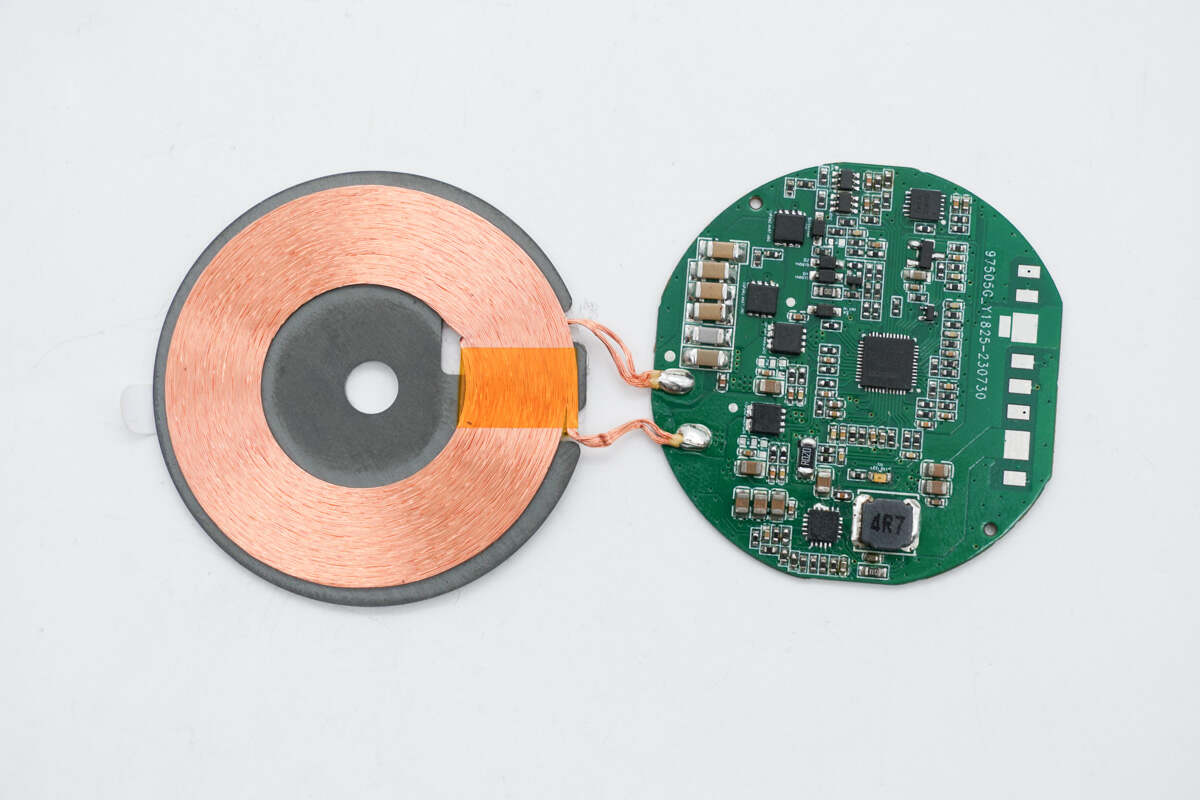 The module also uses the Fudan Micro FM123D encryption chip to meet Qi2 wireless charging encryption requirements, and it uses JoulWatt JW5513 boost chips for power level supply. The wireless charging MOSFET comes from APM. The modular design of the wireless charging module greatly simplifies manufacturers' development and design processes for Qi2 wireless charging, accelerating the launch of new products.
Summary of ChargerLAB
In summary, the Apple Fall Event has confirmed the iPhone 15 series' compatibility with Qi2 wireless chargers. This move is set to bring significant opportunities to the wireless charging market and drive the development of the magnetic wireless charging ecosystem.
Facing these new opportunities, manufacturers such as ConvenientPower, ESSON Tech, and WPINNO offer ready-made Qi2 MPP wireless charging modules. These modules excel in performance, size, and dimensions, eliminating the need for additional design work. Based on these modules, product development and certification processes are simplified, enabling mass production to meet market demands and helping manufacturers establish a competitive edge in the new market competition.
Related Articles:
1. Driving the Ubiquity of Qi2 Standard | Injoinic Unveils Wireless Charging SOC IP6802
2. For iPhone 15 | ConvenientPower Launches Three Qi2 MPP Wireless Charging Modules
3. Forward Thinking | 9 Qi2 Wireless Charging Chips by 6 Leading Manufacturers
The article is originally written by @
Joey
posted on Chargerlab. All rights reserved.