Fast Charge Your iPhone 15: Five Top 35W Charger Picks
Introduction
The iPhone 15 series is set to be officially released in September, and as Apple's latest flagship phone, it promises to bring more innovation and surprises. It's reported that the iPhone 15 series will support 35W fast charging, making it the highest charging power for an Apple phone to date. However, similar to previous years, the iPhone 15 series will not come with a charger included, meaning users will need to purchase a compatible charger separately.
The market is currently flooded with various charger brands and categories, each with its own design and materials. In light of the upcoming iPhone 15 series, we have compiled a list of five 35W chargers available on the market, based on past reviews and teardowns, in the hopes of helping you with your selection.
The following list is in no particular order and is arranged alphabetically.
Apple
Apple 35W Dual USB-C Traditional Power Adapter
Apple's 35W Dual USB-C Traditional Power Adapter (A2676) maintains the usual smooth and glossy white polycarbonate shell design, with rounded edges along the connection side for a warm touch. Apart from the port, its appearance and dimensions are identical to the original 30W single-port charger.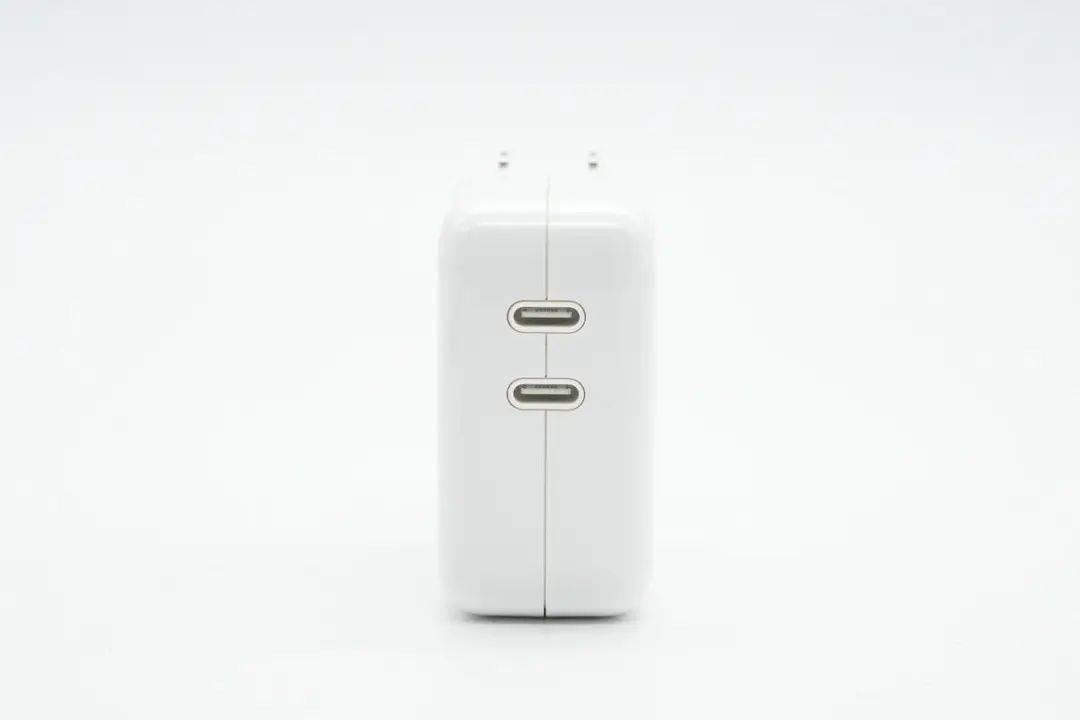 In terms of performance, this Apple charger comes equipped with dual USB-C output ports. When used independently, it supports an output power of 35W and a voltage output of 20V. Overall, its design remains similar to the old 30W charger, with the new addition being the ability to fast charge from both ports simultaneously, and it continues to charge without interruptions when power adjustments are made.
Apple 35W Dual USB-C Compact Power Adapter
Apple's new 35W compact power adapter (A2579) also features the traditional smooth and glossy white polycarbonate shell design, with rounded edges along the connection side. In terms of size, it is more compact than the original 30W charger. However, as a compact charger, its overall design language is different.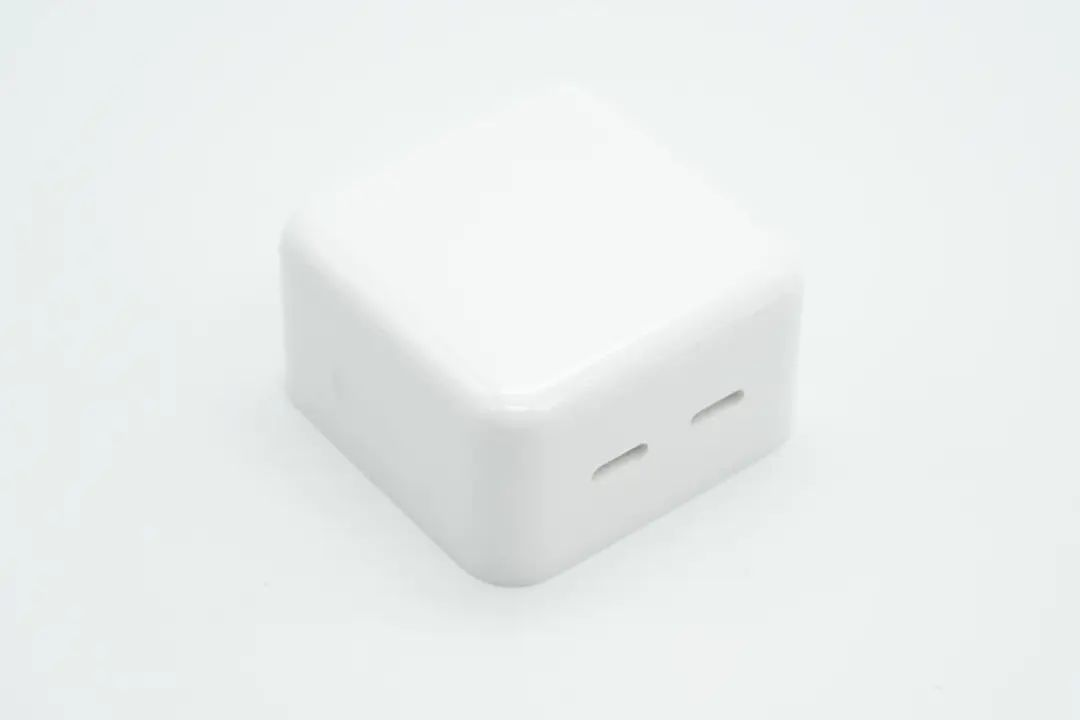 This Apple charger is equipped with dual USB-C output ports, with one USB-C port supporting an independent output power of 35W and a voltage output of 20V. In terms of temperature control, it performs quite well, and it remains stable even under full load for extended periods. Like its counterpart, it offers dual-port fast charging and maintains continuous charging during intelligent power adjustments.
Nubia
Nubia 35W PD GaN Fast Charger
The Nubia 35W PD GaN Fast Charger is made of polycarbonate material with a matte finish on the surface, providing a delicate feel that doesn't leave fingerprints. It has a high aesthetic value, giving off a fresh and clean impression.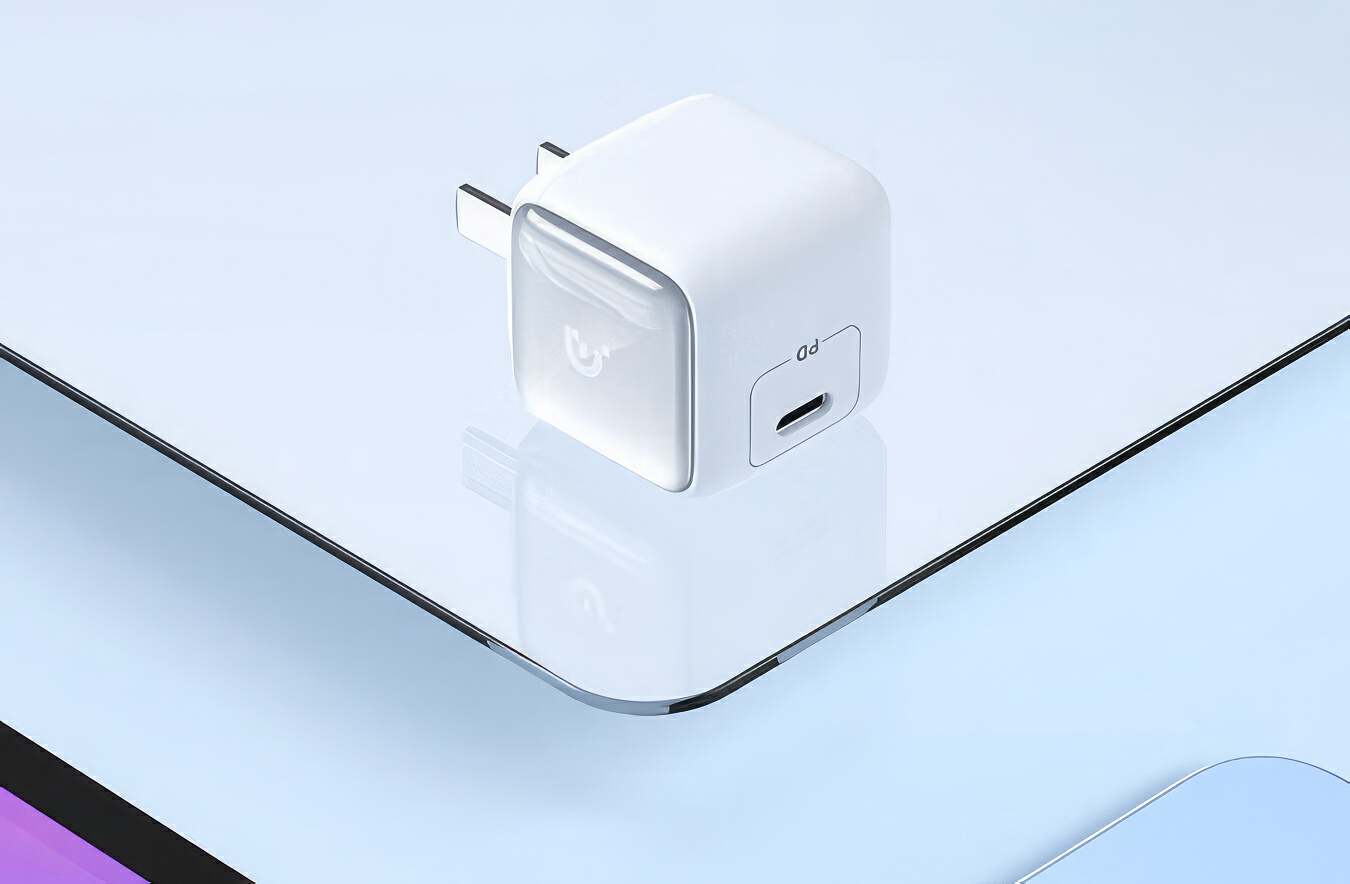 Utilizing the same Cypress PD chip as Apple, it automatically selects the optimal charging solution based on the device being charged, with a maximum output power of 35W. It supports multiple fast charging protocols, making it highly compatible. Overall, it is a compact and powerful fast charger.
SHARGE
SHARGE Retro 35W GaN Charger
SHARGE incorporates Macintosh design elements into its fast charging accessory, creating the Retro 35 charger. It combines lightweight and compact design, with a unique LED display and exclusive fast charging indicator patent. Internally, it uses a third-generation GaN semiconductor power chip and a unique PCB design to improve charging efficiency while maintaining efficient passive cooling.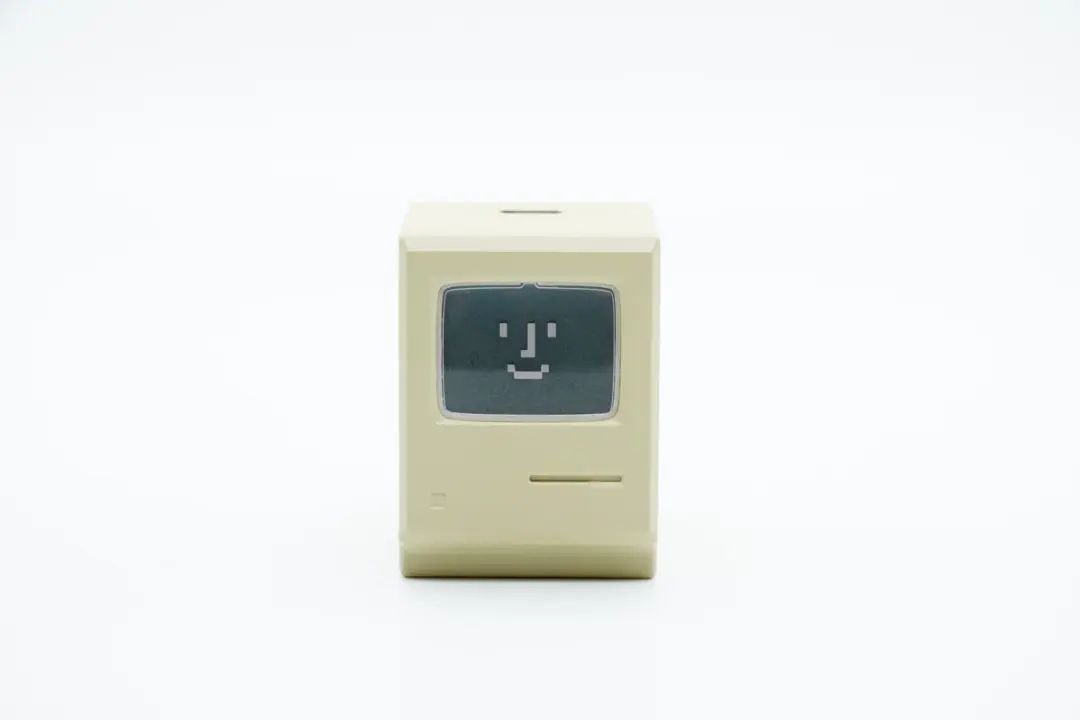 Developed based on the USB PD fast charging standard, it offers a maximum output power of 35W and is also compatible with common fast charging protocols on the market. Its compact size and excellent performance make it a rare find. Whether used as a desktop decoration when idle or in conjunction with other chargers, it is a stylish and practical charging accessory.
TEGIC
TEGIC CRYSTAL 35W GaN Charger
The TEGIC CRYSTAL 35W GaN Charger breaks away from conventional design by incorporating a hidden touch switch on the top for convenient control of diamond-like light. Its side features a speckled design, reminiscent of a home-style pegboard.
It comes with a single USB-C port and supports PD 35W output and UFCS fusion fast charging protocols. With its compact size and innovative design, it is a solid choice among single-port chargers.
Summary of ChargerLAB
The development of Gallium Nitride (GaN) technology has provided more possibilities for charger output performance and innovative designs. Accessory manufacturers are continuously exploring and experimenting to bring users chargers with outstanding aesthetics and solid build quality, all in the pursuit of delivering a better charging experience.
With the release of the iPhone 15 series, the market for 35W chargers is expected to become even more diverse. Users can make their selections based on personal preferences. However, when purchasing, it is advisable to choose chargers from reputable brands with good compatibility to ensure the safety of your phone during charging.
Related Articles:
1. Nice PD3.1 Chargers for Your Laptop and Phone
2. Get Ready for iPhone 15 | A MFM Certified MagSafe Charger Buying Guide
3. An Ultimate PD3.1 Product Buying Guide: Chargers, Cables, Chips, and More
The article is originally written by @
Joey
posted on Chargerlab. All rights reserved.