Injoinic IP6510 Is Adopted by BMW USB Car Charger
Introduction
The car charger is a must for every driver. Many charger brands have launched a variety of car chargers to meet consumers' needs. BMW also did. It had three types of ports: a single USB-A port, a dual USB-A port and a 1A1C dual port.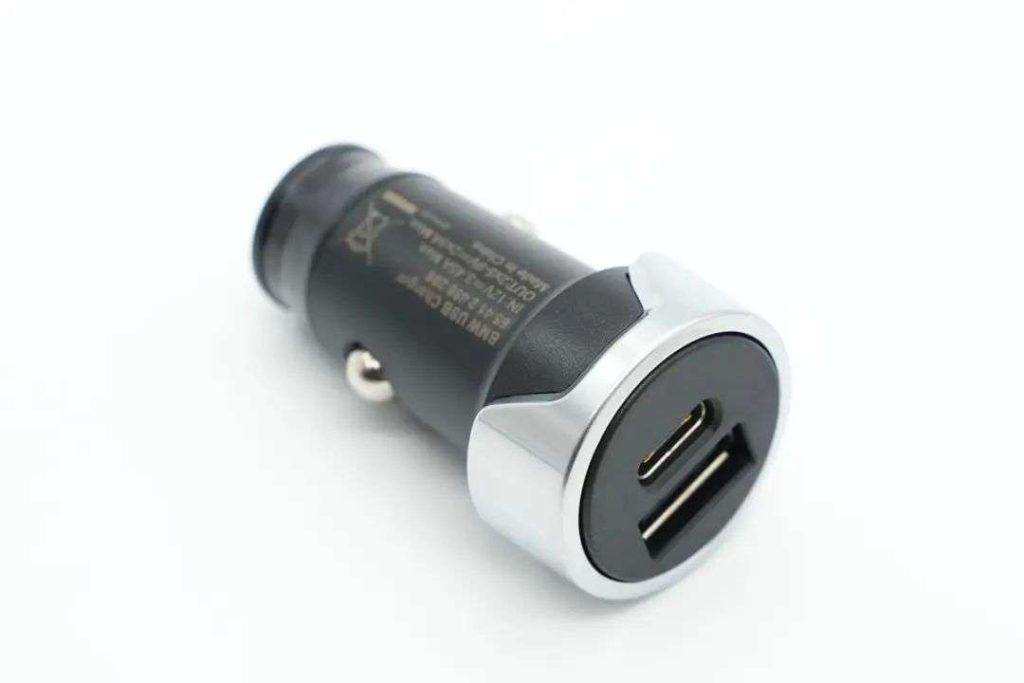 The car charger casing is flame retardant plastic with a frosted surface and a metal casing on the top. The top is a recognizable combination of plastic and metal, where the top is stamped with the BMW Logo.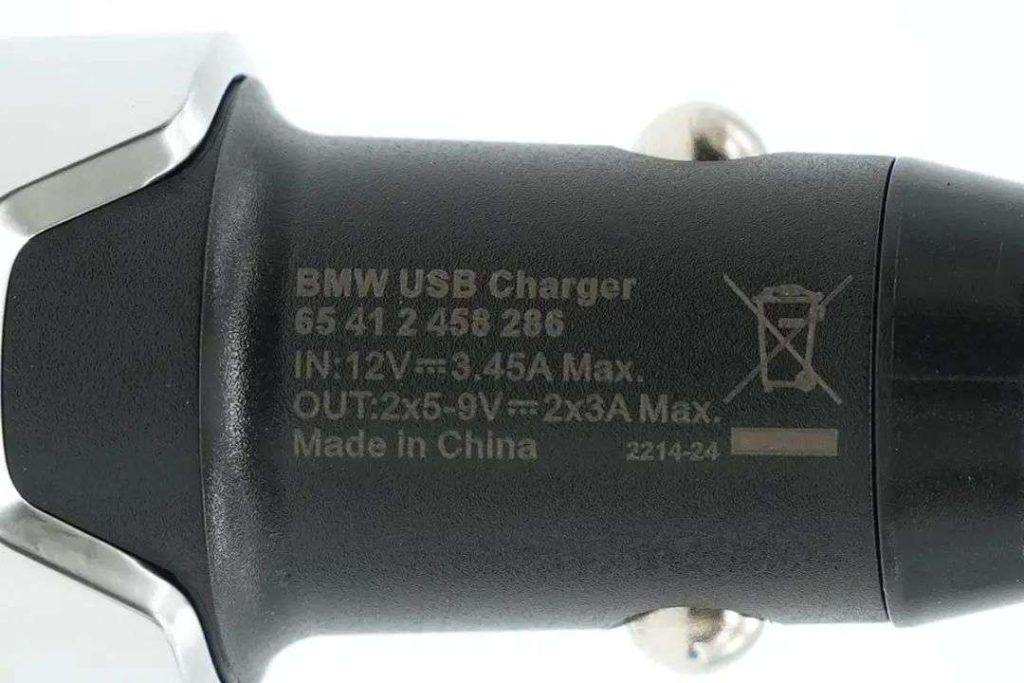 BMW USB car charger has the 1A1C output port. It supports input of 12V and up to 3.45A. As for the output, it supports 5-9V3A (Max) per port.
Injoinic in BMW Supply Chain
After taking it apart, ChargerLAB finds that the synchronous buck converter of the USB-C port is from Injoinic IP6510 and used for protocol identification and buck output.
It supports USB-C and PD protocol, providing solutions for car chargers, fast charging adaptors and smart power strips.
The MOSFET of synchronous buck converter supports input of 4.5V to 32V and output of 3V to 12V. It can automatically adjust the voltage and current according to the fast charging protocols. It also supports four fixed PDOs of 5V 3.1A, 7V 2.4A, 9V 2A, 12V 1.5A. Its buck power conversion efficiency is up to 97% and supports up to 18W output power.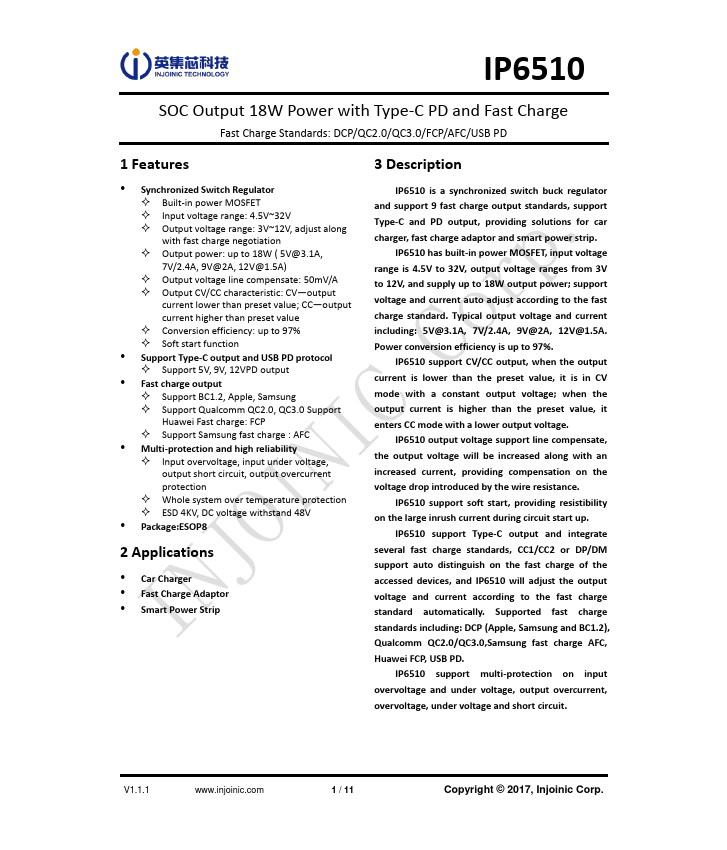 The car charger with ESOP8 packaging supports CV/CC output. The CV mode is for the lower output current and CC for the higher. The charger supports line compensation. The output voltage will be increased along with an increased current, compensating for the voltage drop introduced by the wire resistance. It also supports soft starting, providing resistibility on the large inrush current during circuit start-up.
The USB-C supports multiple protection and protocols, which can be automatically identified by CC1/CC2 or DP/DM, adjusting the output voltage and current.
Summary of ChargerLAB
Injoinic is the first to plan out USB PD fast charging protocol chips, based on the set core advantages in the field of consumer electronics market position with rich experience, and has been recognized by USB-IF and Qualcomm many times.
Related Articles:
1. Injoinic IP2191 Becomes the First CTTL-Certified VOOC Chip
2. Teardown of Baseus 160W Multi-port Car Charger (QC 5.0)
3. Baseus Launched 120W Car Charger With Expansion Port, Providing Additional Cigarette Lighters
The article is originally written by @
Jeffrey
posted on Chargerlab. All rights reserved.