Ten Pao Group Announces New GaN PD Fast Chargers at Hong Kong Electronics Fair
Ten Pao Group, a Hong Kong-listed manufacturer of power supply products, hosted a special event for its upcoming TPS flagship series at the Hong Kong Convention and Exhibition Center on October 13, 2019. Several of GaN USB PD chargers were showcased to guests and exhibitors from all over the world for the first time.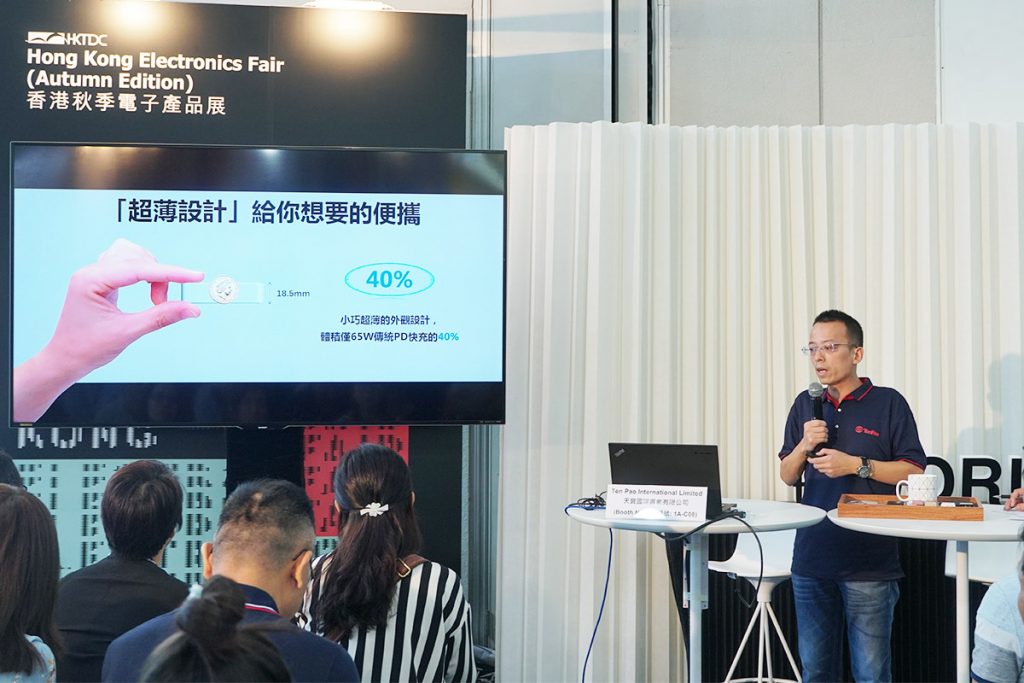 Mr. Zhong Wei, VP of Marketing, introduced the products to the audience.

Among the products that were introduced at the event, a 65W GaN fast charge was particularly interesting. It adopts an ultra-thin form factor, with a thickness of merely 18.5mm (0.73inch), and the length and width of just 70mm (2.76inch) and 46mm (1.81inch), respectively. It is only two-fifths of the size of a conventional 65W charger.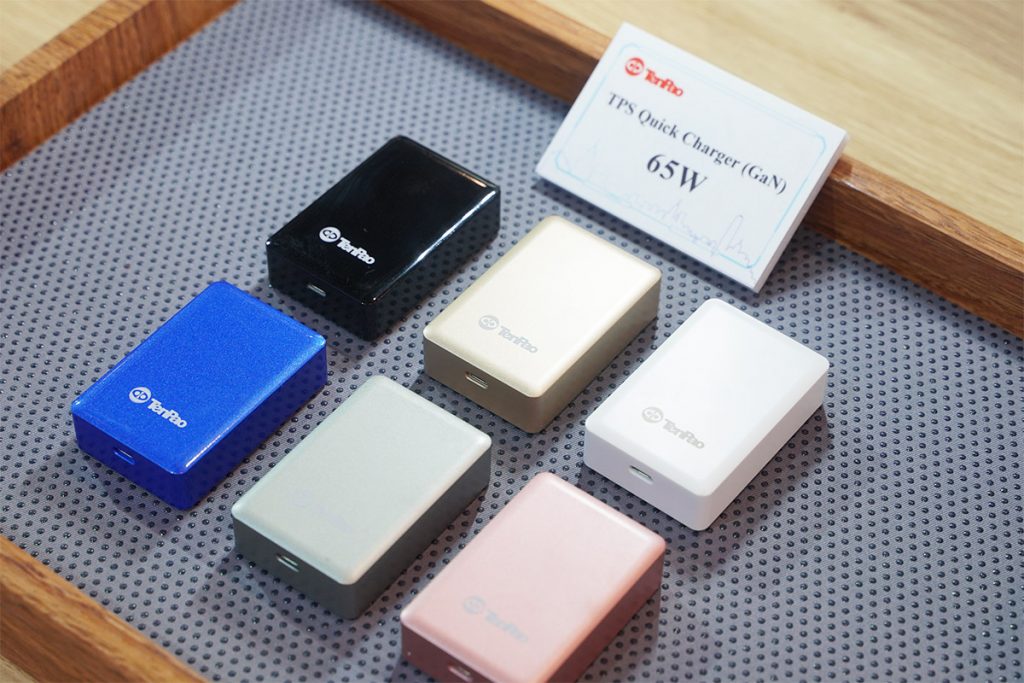 The extremely small size is due to the use of GaN (gallium nitride) power device and ACF topology. The high-frequency, high-integration design allows the charger to achieve high power density, while the ACF topology greatly increases the conversion efficiency of the charger. The company claims that the overall efficiency can reach over 93%. What's more, high efficiency means less heat, which not only increases the safety of the product, but also greatly enhances the user experience.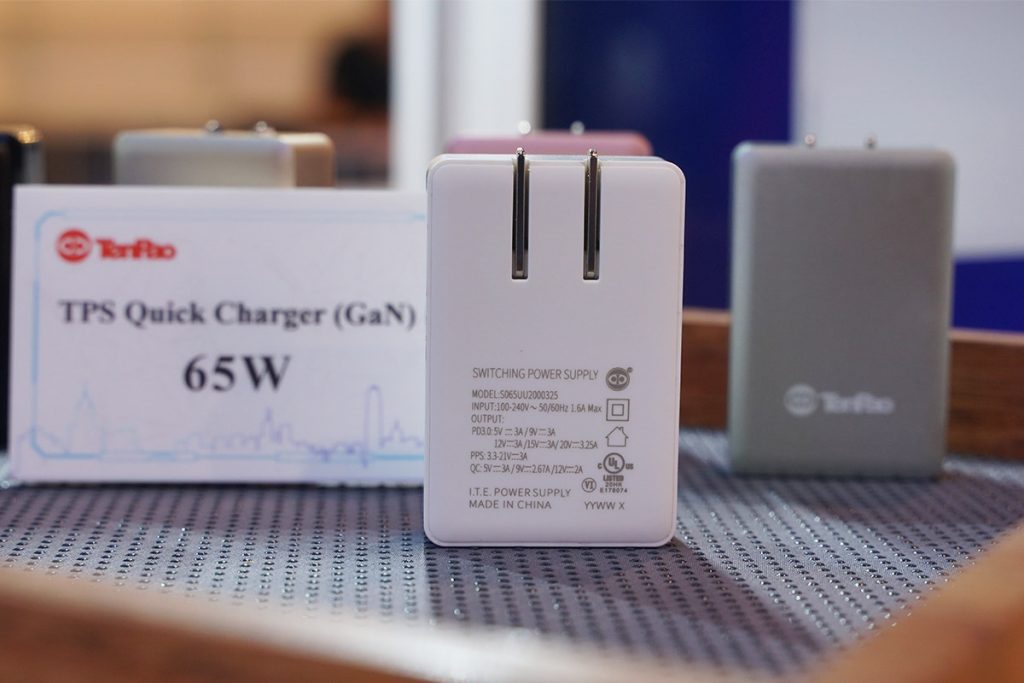 In addition, this charger is also equipped with foldable US prongs, which is more convenient to store and carry; it supports 100-240V global voltage, thus can be used in most countries and regions around the world.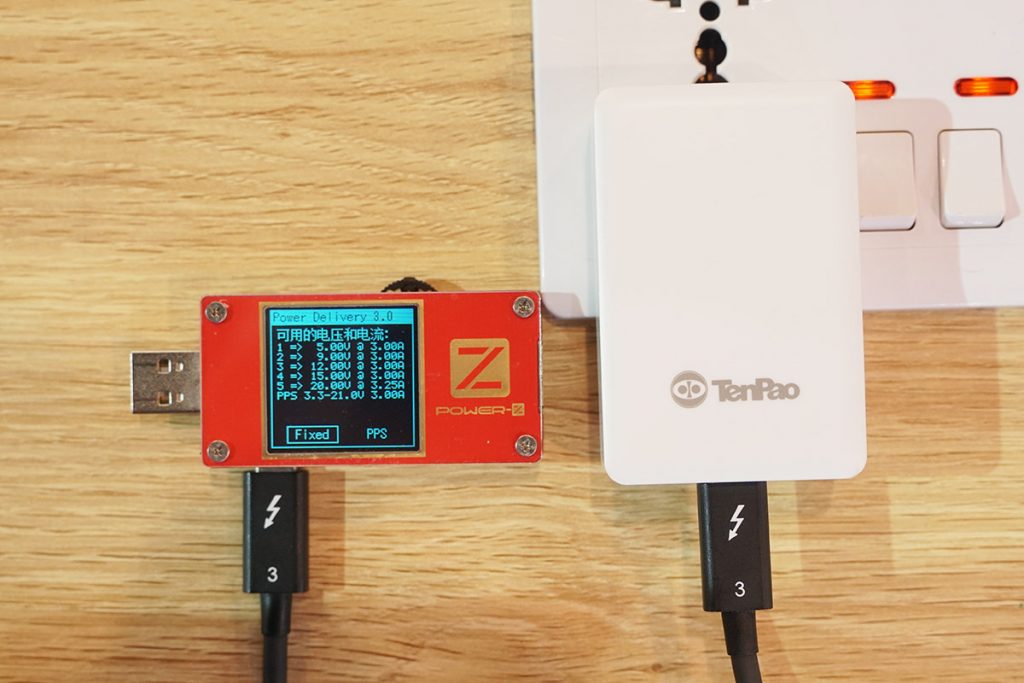 The charger has a single USB-C port, and supports USB PD 3.0 protocol, with fixed PDO steps at 5V/3A, 9V/3A, 12V/3A, 15V/3A, and 20V/3.25A. It also supports 3.3-21V/3A PPS output, which is the first time that we see a spec like this.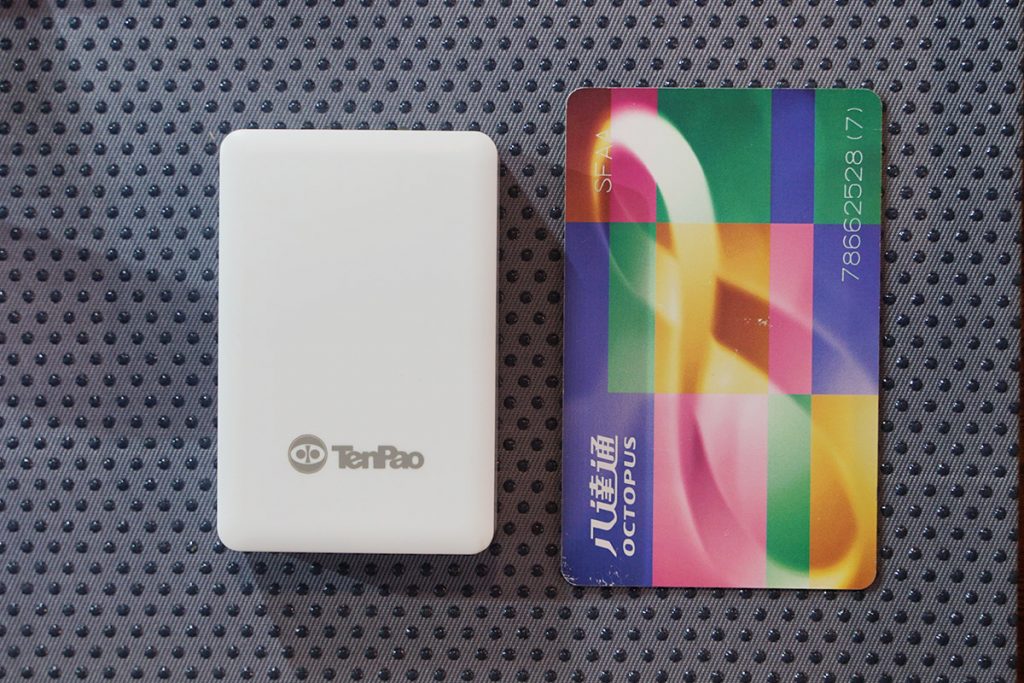 It is worth mentioning that the 65W GaN fast charger also supports protocols including QC3.0, QC2.0, PE3.0 and PE2.0, which is a very convenient feature for charging smartphones from different brands.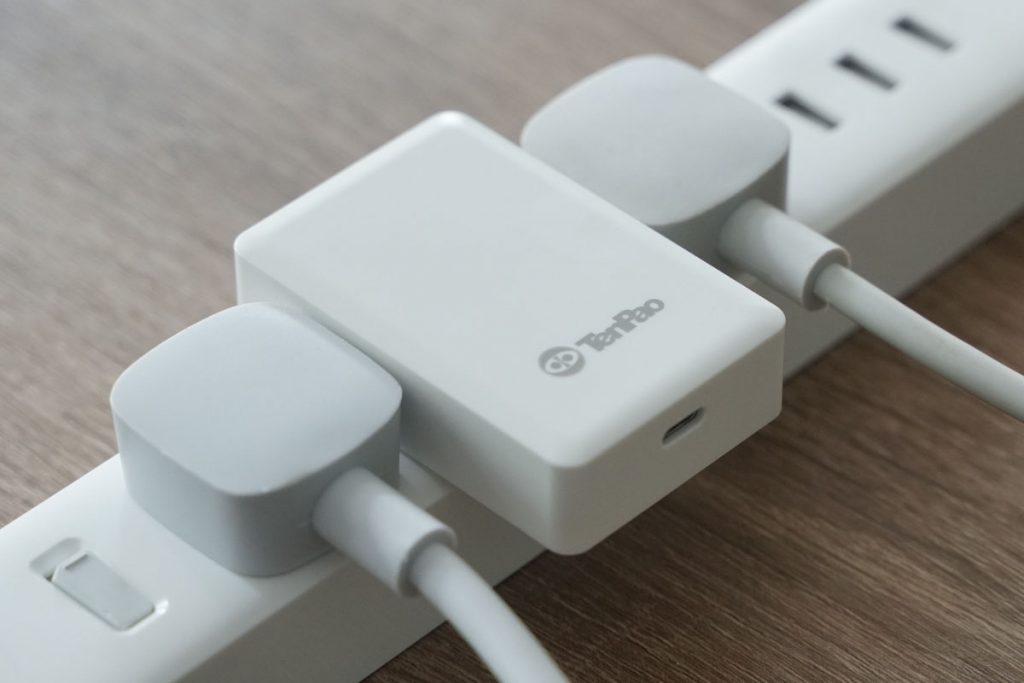 Some may worry that this kind of form factor is not socket-friendly. But actually the charger is quite narrow (much narrower than the Ravpower 45W Ultrathin PD GaN charger), and does not take a lot of space when plugged into the socket.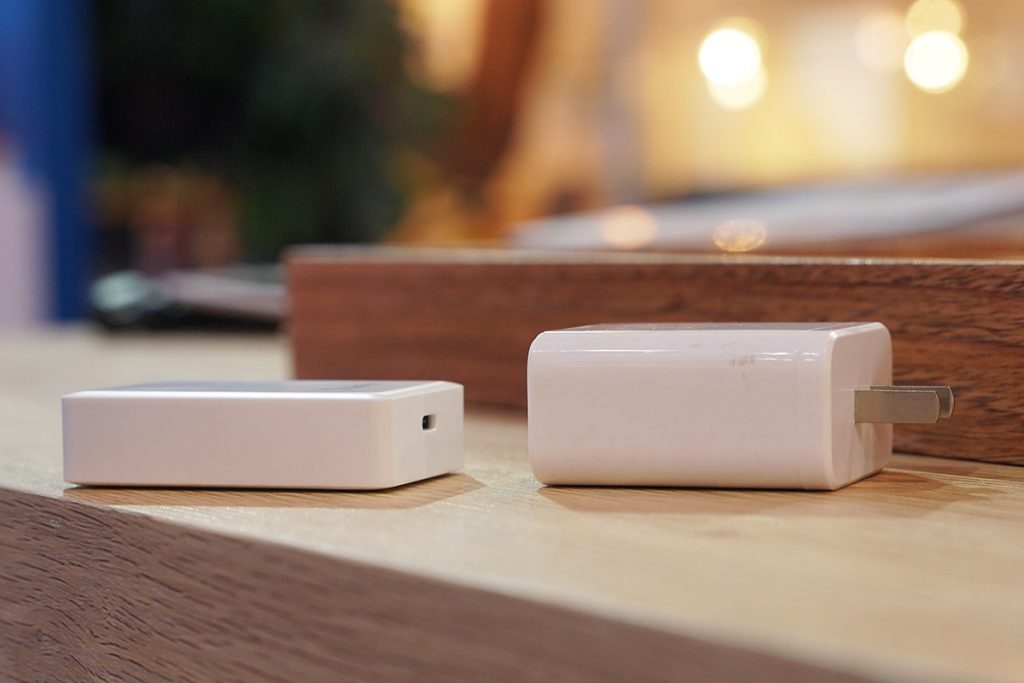 Stay tuned to ChargerLAB.com for more news on GaN chargers and more.

About Ten Pao Group

Ten Pao Group was established in 1979 and listed in 2015 in Hong Kong (Stock Code: 1979). With 40 years of experience in power supply industry, Ten Pao designs and manufactures safe and reliable power supplies and smart chargers, and provides with competitive "one-stop smart power supply solutions". By cooperating with different famous brands for years, it has become trusted supplier for various international brands. Visit www.tenpao.com for more information.

Source: chongdiantou