5-in-1 | Anker Launched 511 GaN Power Strip
Traditional power strips are bulky and take up a lot of space on the desk, making them inconvenient to carry during travel. Anker, a renowned brand for high-quality fast charging products, has recognized this market need and introduced the 511 GaN Power Strip. Compared to conventional power strips, it is smaller and lighter. With two USB-A ports, one USB-C port, and a maximum output of 33W, it caters to the demand for efficient charging. Additionally, it includes two AC power outlets and even supports UFCS fusion fast charging.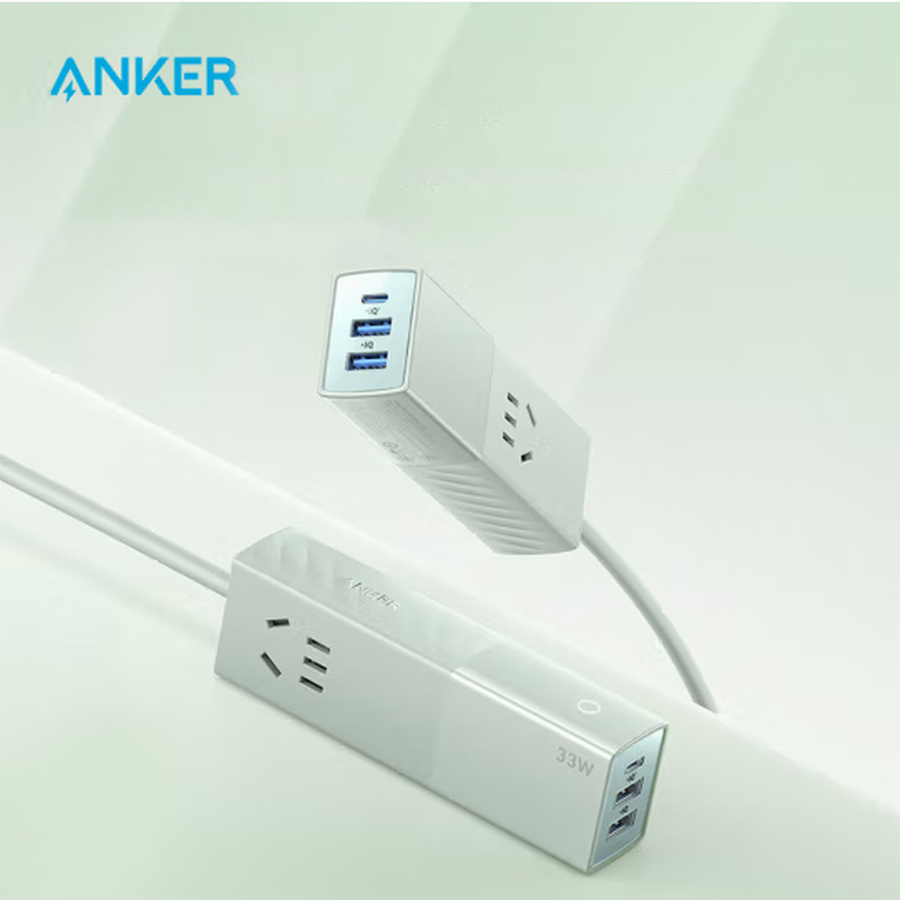 The Anker 511 GaN Power Strip, model A9127, is a trendy charging accessory that combines the functionality of a GaN charger and a power strip. Its design sets it apart from other travel charging power strips available in the market. The casing features a two-tone process, creating a modern and stylish design.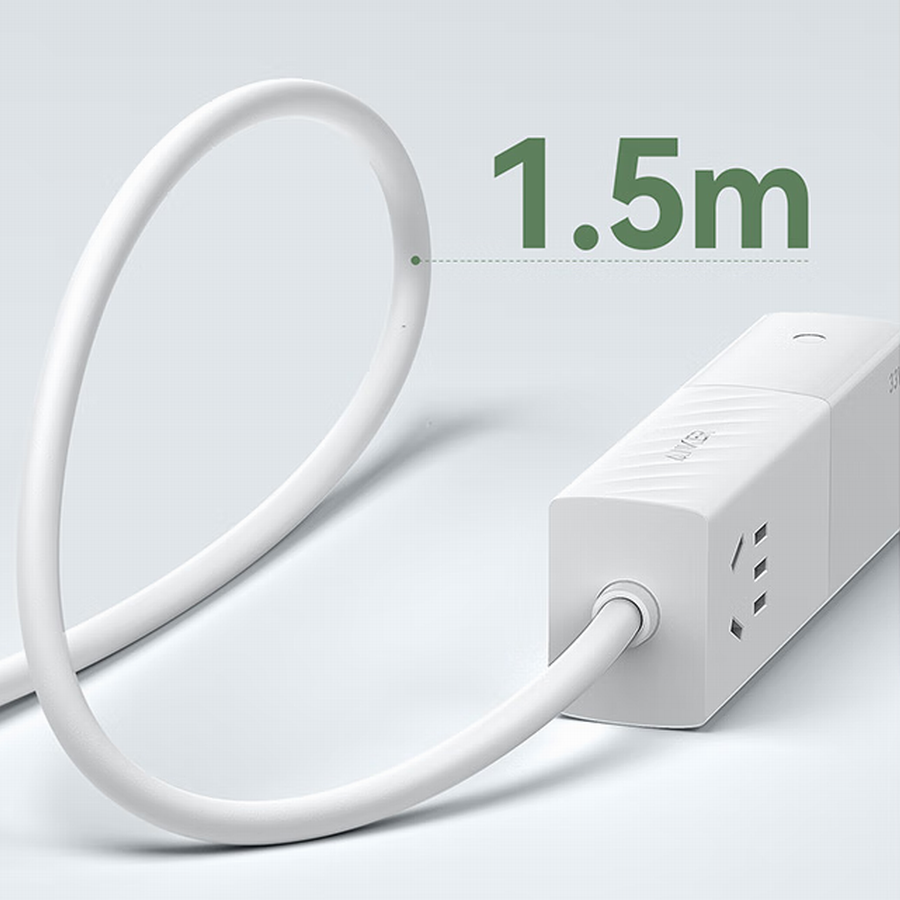 Equipped with a 1.5m long three-prong power cord, it effortlessly extends the power supply to the desk. Its slim and compact body occupies minimal space on the desk. The two AC power outlets mentioned earlier are positioned on either side of the device, incorporating built-in safety mechanisms to prevent foreign objects from being inserted. It can handle a maximum power load of 2500W (250V10A), making it suitable for powering various devices such as computers, monitors, fans, and even high-power household appliances like electric stoves and kettles.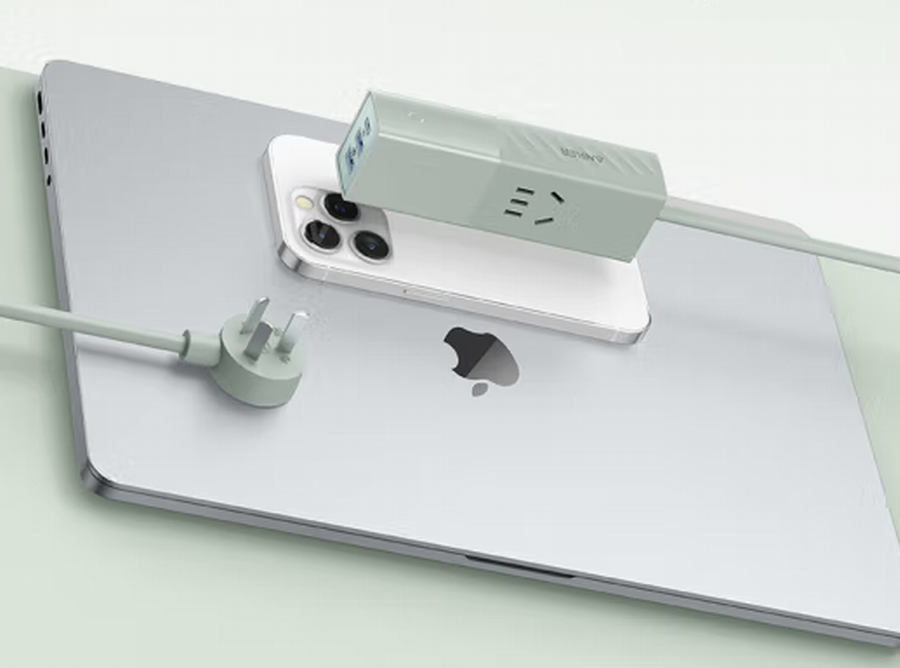 Measuring just 130 x 41 x 29mm (5.12 x 1.61 x 1.14 inches), it boasts a remarkably compact size, weighing only 300g (10.58 oz). Its lightweight construction makes it hassle-free to carry in a backpack. Moreover, it supports a wide voltage input range of 100-240V, eliminating compatibility concerns while traveling across different regions. Safety is also a priority, as it features an AI temperature control system 2.0 that performs temperature measurements 40 times per second, providing comprehensive protection against short circuits, overcurrent, and overvoltage issues.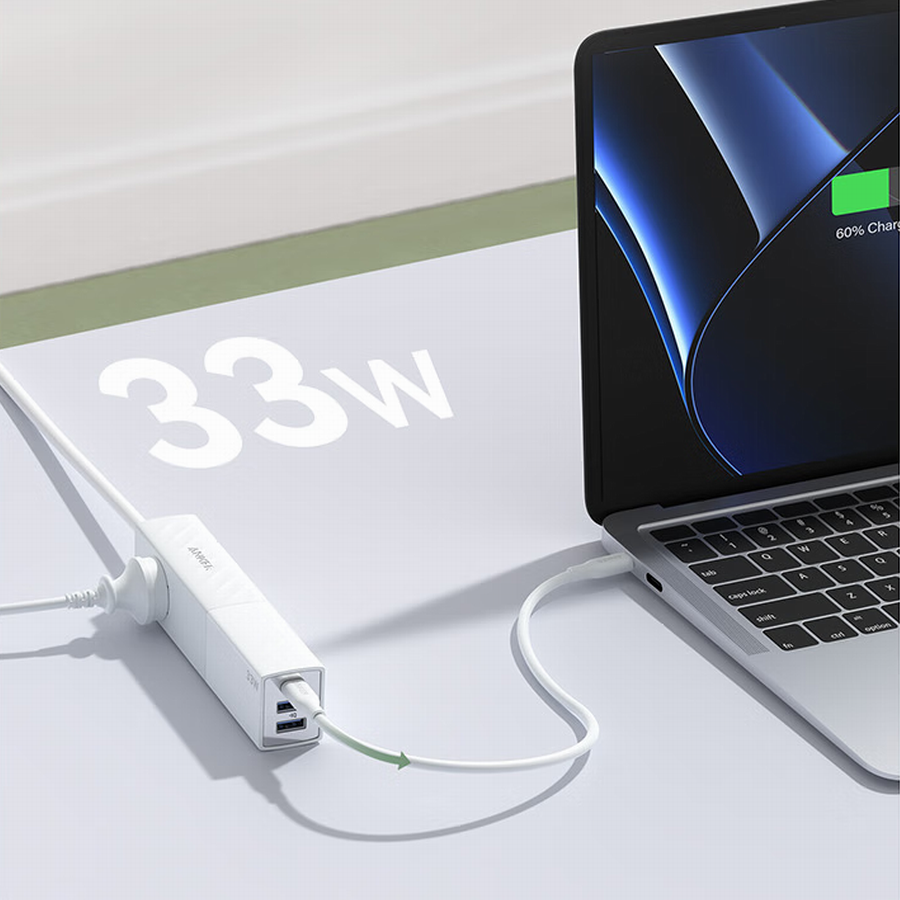 The integration of GaN technology is a pivotal factor enabling this compact device to deliver a fast charging output of 33W. Positioned on the front side, it offers two USB-A ports and one USB-C port. The USB-C port supports fixed PDOs of 5V3A, 9V3A, 15V2.22A and 20V1.65A, providing a maximum output power of 33W. The USB-A1/A2 ports support 5V2.4A output. When charging multiple devices simultaneously, the power output adjusts to 20W in addition to 5V2.4A.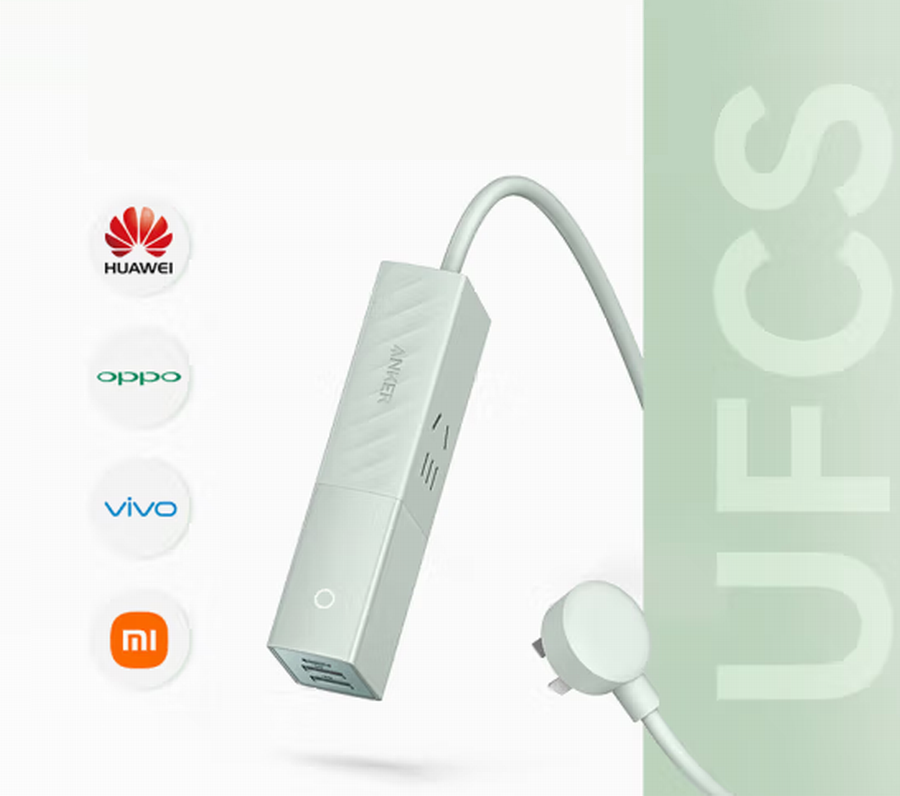 In addition to supporting mainstream USB PD fast charging standards, this power strip is also compatible with UFCS fusion fast charging standards, which is a brand-new protocol mainly used in China. If you are interested in Chinese smartphone brands like Huawei, Vivo, Xiaomi and OPPO, then this new feature could be very useful.
Summary of ChargerLAB
In conclusion, the Anker 511 GaN Power Strip combines style and compactness, making it a perfect choice for both home and travel use. Its slender body incorporates GaN fast charging technology, offering 2A1C USB ports and supporting a 33W fast charging output. It also caters to UFCS fusion fast charging standards. With its 1.5m three-prong power cord, the power strip is designed to accommodate one AC socket on each side of the device, enabling a maximum power load of 2500W. This makes it suitable for powering high-power household appliances with ease.
The power strip is available in two attractive color options, Aurora White and Natural Green. Currently, it is exclusively sold through Anker's official flagship store on JD.com in China, priced at 129 RMB ($18).
Related Articles:
1. Teardown of Anker 140W PD3.1 Power Bank (737 Power Bank)
2. Teardown of Anker 65W Mini Power Strip (GaNPrime 615)
3. Charging Compatibility Test of Anker 140W PD3.1 Power Bank (737 Power Bank)
The article is originally written by @
Joey
posted on Chargerlab. All rights reserved.