A Look at USB4 Supported CPUs from Leading Chipmakers
Introduction
In early September 2020, the USB Promoter Group officially released the USB4 specification. It utilizes a dual-lane channel, achieving a bandwidth of 40Gbps, with a bidirectional USB-C interface that supports 100W USB PD fast charging in terms of charging performance. USB4 can be seen as an integration of Thunderbolt 3 and is backward compatible with USB 3.0 and 2.0, offering significant advantages in terms of performance, compatibility, and cost-effectiveness. It's worth noting that USB4 comes in two versions, USB4 20 and USB4 40, corresponding to transfer rates of 20Gbps and 40Gbps, respectively.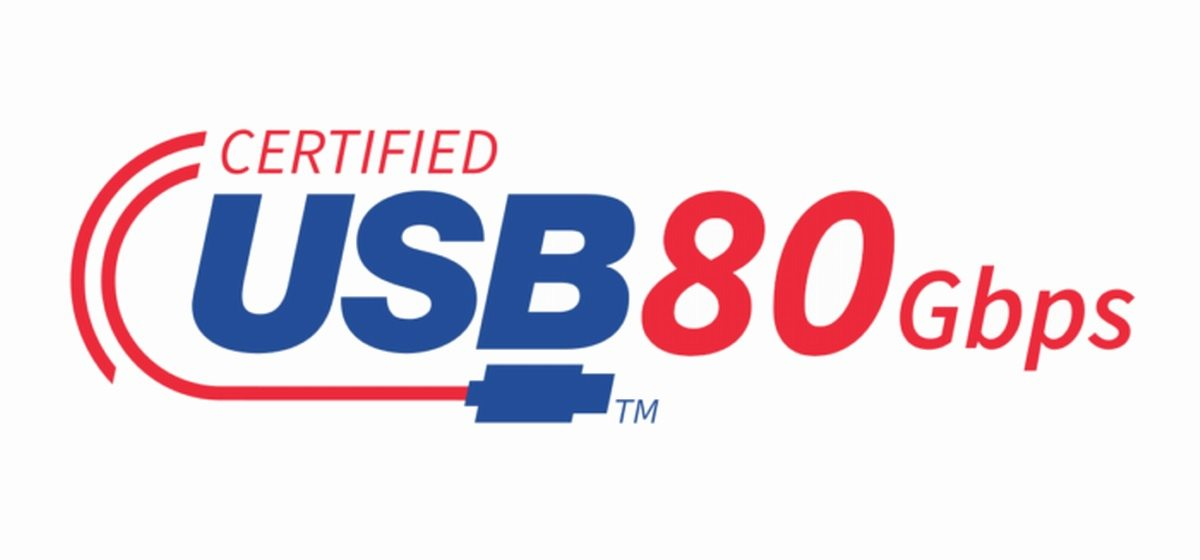 On October 18, 2022, the USB-IF website updated an announcement, officially releasing the new generation data interface specification, USB4 2.0, which supports data transfer speeds of up to 80Gbps. In fact, we also wrote a short report at that time. You can click here to view it.
Thunderbolt 4 and USB4 are both built on the Thunderbolt 3 protocol and are compatible with each other. In simple terms, Thunderbolt 4 has higher performance minimums and extended functionality, meeting the requirements of the USB4 specification; while USB4 is more universal and has lower requirements.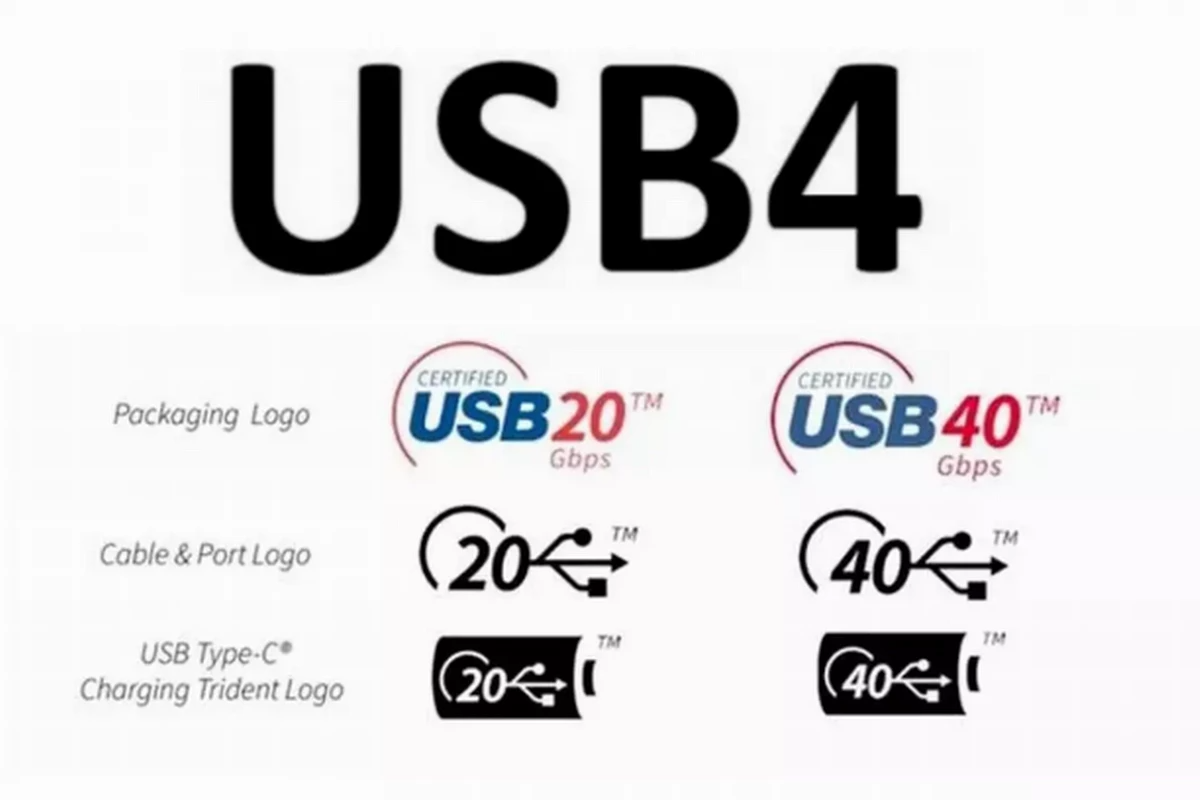 It's important to note that although Thunderbolt 4 and USB4 both use USB-C ports and have a maximum transfer speed of 40Gbps, they have some differences. For example, Thunderbolt 4 ports have a Thunderbolt logo next to them, while USB4 ports do not have any specific branding.
ChargerLAB has learned that devices equipped with Apple M1, M2 chips, AMD Ryzen 6000 series APU, and Intel 11 Tiger Lake H support USB4.
Apple
Apple M1
The M1 is Apple's first custom-designed chip specifically tailored for Mac systems. The M1 chip is optimized for small form factors and high energy efficiency.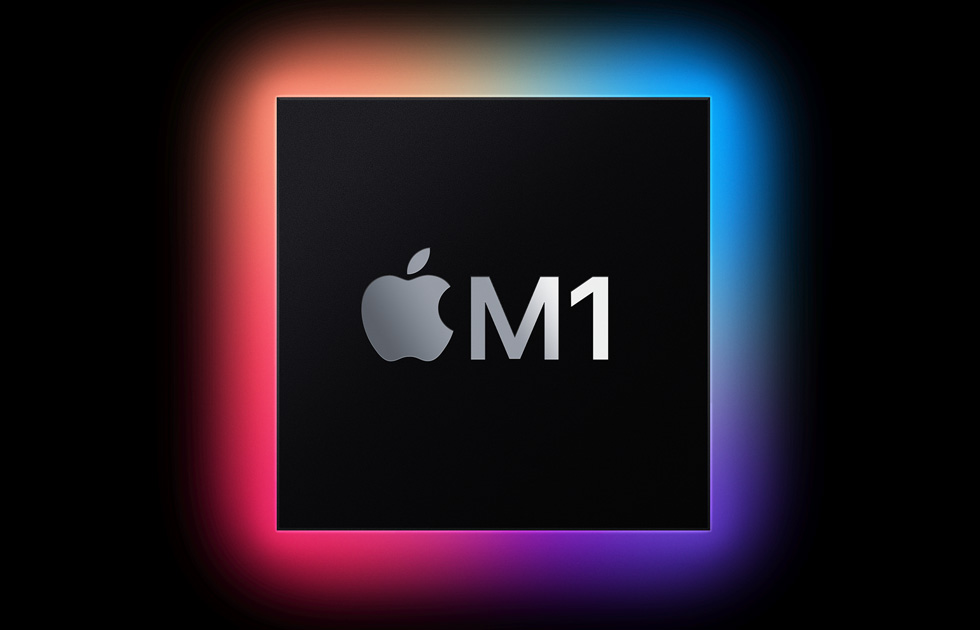 Besides, the Apple M1 chip offers significant advantages over older Intel CPUs in Macs, including improved performance, energy efficiency, a unified memory architecture, and a powerful integrated GPU. It excels in single-core and multi-core tasks, extends battery life, operates quietly, and is well-optimized for Apple's software ecosystem. The transition to M1 ensures future-proofing and ongoing software support. After three years since its release, many app developers have introduced software that can run natively on this Apple's ARM architecture chips.
And Apple has provided the first USB4 and Thunderbolt 3 custom controllers for the M1 chip, conforming to the new USB specification. Furthermore, because USB4 comes in two versions, the ports on the new Macs are named Thunderbolt/USB 4, highlighting their use of the certified 40Gbps full-speed USB4.
Apple M2
The Apple M1 chip supports the USB4 specification, and it's natural to expect the same from the Apple M2 chip. The M2 chip uses second-generation 5-nanometer technology and brings further breakthroughs in energy efficiency, with an 18% increase in CPU speed, a 35% improvement in GPU performance, and a 40% boost in the neural network engine's speed.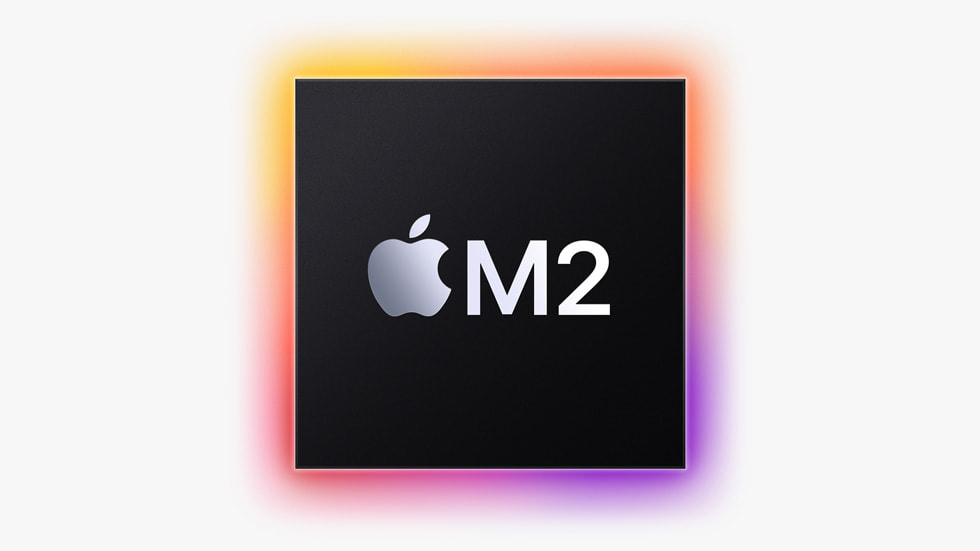 ChargerLAB has learned that the MacBook Air equipped with the M2 chip features two Thunderbolt/USB4 ports, both supporting the full-speed USB4 with a maximum speed of 40Gb/s.
AMD
Ryzen 6000 Series APU
It's well-known that the overall performance of a PC is not solely determined by raw performance but also by the entire ecosystem. One major drawback of AMD's Ryzen platform compared to Intel is its slow support for USB4. Fortunately, a solution has emerged.
At CES 2022, AMD unveiled the Ryzen 6000 series APU. This product, codenamed Rembrandt, builds on the existing Zen 3 architecture and further optimizes it. It is manufactured using a 6nm process, features integrated graphics based on the RDNA 2 architecture, and supports USB4, PCIe 4.0, and LPDDR5/DDR5 memory.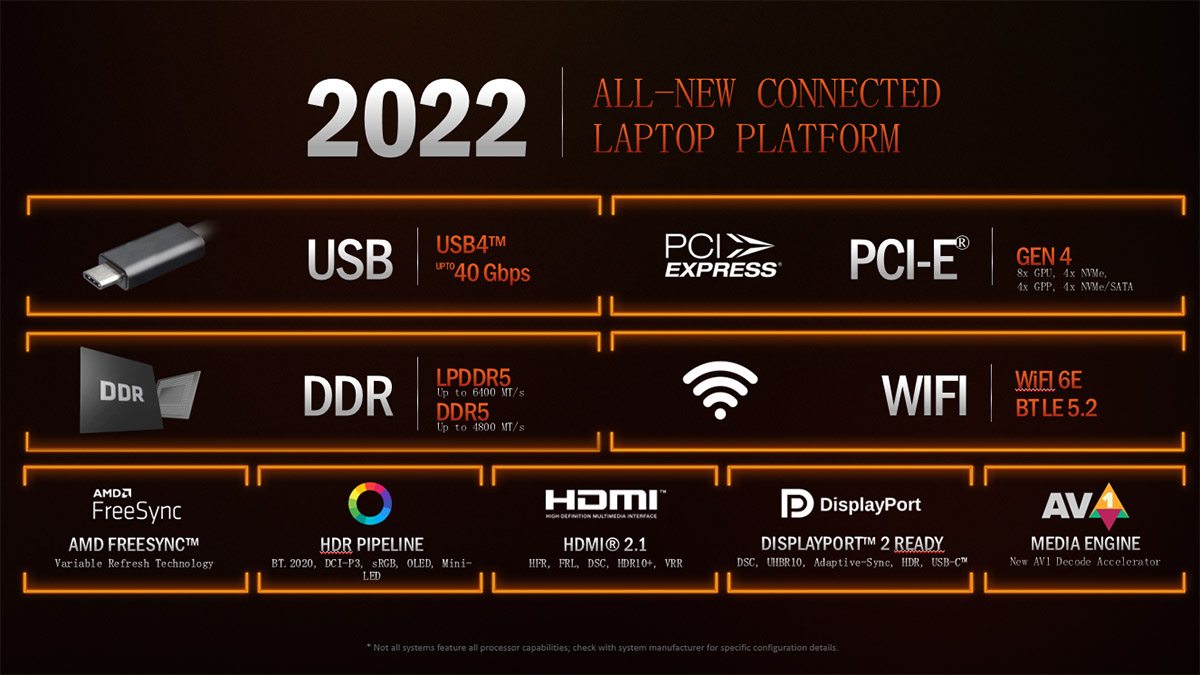 AMD now officially supports USB4 on the Ryzen 6000 series APU, greatly improving the platform's versatility. ChargerLAB has learned that AMD is currently modifying Linux drivers to enhance support for USB4/Thunderbolt, adapting to various usage scenarios. They also tried to simplify the related driver code and support eGPUs, among other enhancements. However, as of now, the latest Ryzen 7000 desktop platform does not have native USB4 support.
intel
Tiger Lake H
In 2020, Intel released the 11th generation Core processors for laptops, codenamed Tiger Lake H.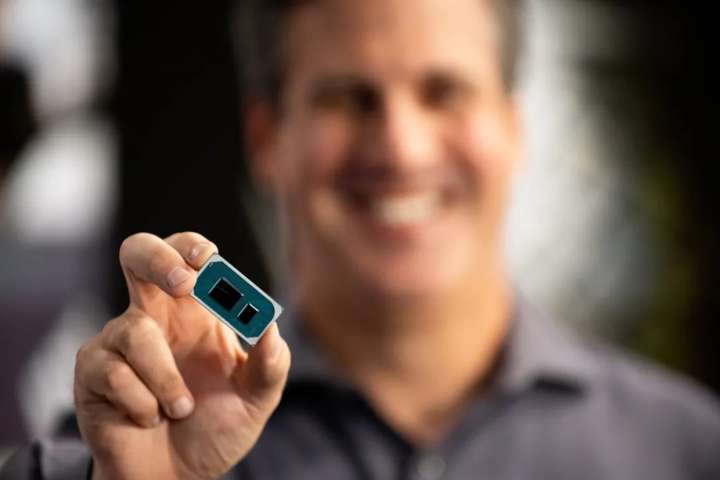 Tiger Lake is based on the Willow Cove architecture and is an advanced version of the 10th generation Core Ice Lake processors. Compared to the previous generation's 4.0GHz, Tiger Lake achieves a maximum core frequency of 4.8GHz, a 20% increase. The core count remains the same as the previous generation, with 4 cores and 8 threads.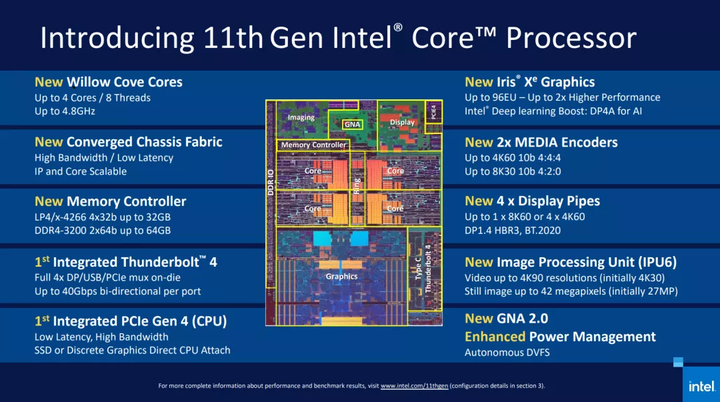 Tiger Lake implements Thunderbolt 4 ports, and each CPU can support up to 4 Thunderbolt 4/USB4 ports. It also adds support for Wi-Fi 6 through CNVi. Intel has made updates to power consumption, frequency control, and the ability to separately control CPU, iGPU, and memory frequencies.
Summary of ChargerLAB
USB4 has been around for three years now, and with the release of USB4 2.0 and the increasing demand for faster transfer speeds, it's believed that USB4 support will become standard in upcoming CPUs from major PC manufacturers. Regarding smartphones, Apple's latest iPhone 15 Pro series has introduced a 10Gbps version of USB 3, although it is far from the 40Gbps USB4. Given Apple's leadership position in the mobile industry, it's certain that more manufacturers will use transfer speeds as a selling point and eventually support USB4, providing users with a better experience.
Related Articles:
1. Exploring Eleven USB4 Cables for iPhone 15 Series and More
2. ChargerLAB Reveals Five USB4 ReTimers from Three Manufacturers
3. How to Choose the Right USB-C to USB-C Cable
The article is originally written by @
Joey
posted on Chargerlab. All rights reserved.