What Should We Buy to Replace the AirTag's Battery? CR2032 Batteries on Amazon
Where is my key?
Have you ever seen where I put my backpack?
I think many of us have experienced losing something. It has become a daily thing for modern people. In order to help users solve this problem, as we all know, Apple launched a wireless tracker AirTag in April this year. But the other problem is What Should We Buy to Replace the AirTag's Battery? Today, let me answer your question.
What type of battery does AirTag use?
In the previous article, Apple AirTag Wireless Tracker's Battery - CR2032, we have talked about what kind of battery that AirTag is using, which is the common 3V CR2032 button battery.

But what is the CR2032 button battery? Different countries and regions have different naming standards for button batteries, but there are still rules to follow. Take the CR2032 button battery as an example, C means the chemical battery system with lithium metal as the negative and manganese dioxide as the positive, R means that the battery shape is cylindrical, with the diameter in 20mm and the thickness is 3.2mm. Users only need to pay attention to the voltage and size of the button battery. If they are the same, they can be used.
Panasonic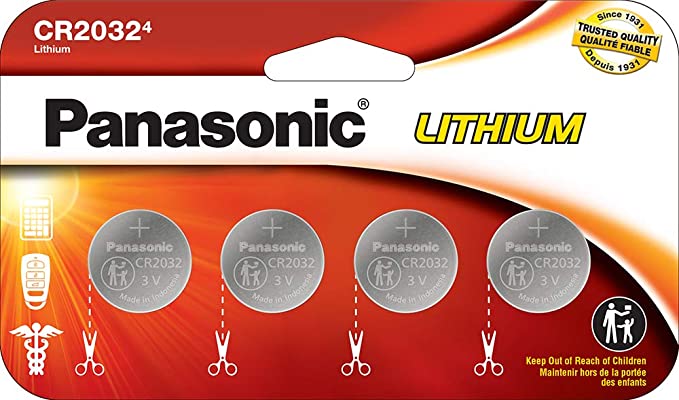 Panasonic is a well-known lithium battery manufacturer in the industry. It is the standard battery for many devices, and it's also the Apple AirTag standard battery. The Panasonic CR2032 button battery is green and mercury-free. Its voltage is 3v, and its capacity is about 210mAh. Even after 5-year low self-discharge, it can still be used normally.
Price of Panasonic CR2032: $6.99 for 4 pack, 11.99 for 10 pack
Amazon Link: https://amzn.to/3bz0R6s
Nanfu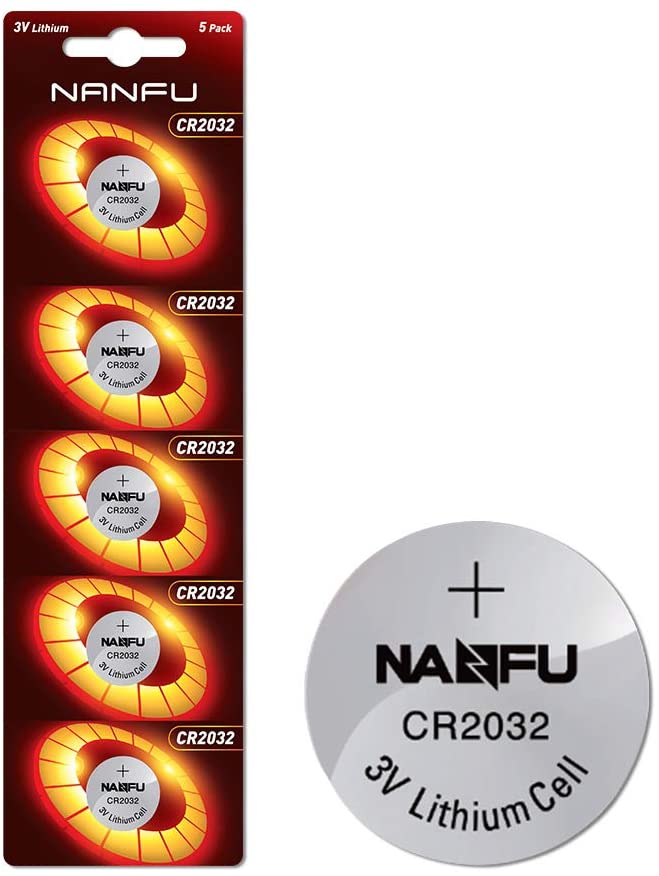 The next option will be Nanfu. Nanfu's CR2032 battery voltage is 3V, and the size is very tiny. Just 0.8 inches in diameter and 0.1 inches thick. The patented sealing ring effectively solves the problems of electrolyte volatilization and lowers the self-discharge rate. The power can maintain for up to 5 years.
Price of Nanfu CR2032: $5.99 for 5 pack.
Amazon Link: https://amzn.to/3hynwUn
Maxell
Maxell is a subsidiary of Hitachi Group. Maxell was founded in 1960. It is the first company in Japan to develop and produce alkaline batteries and other products. It also plays an important role in fields such as recorders and discs. For CR2032 button batteries, Maxell is the original battery for many motherboards.
The Maxell CR2032 button battery is made in Japan, with a 3V voltage. The low self-discharge feature can make the power be stored for 8 years.
Price of Maxell CR2032: $4.01 for 5 pack.
Amazon Link: https://amzn.to/2S0yjMn
Duracell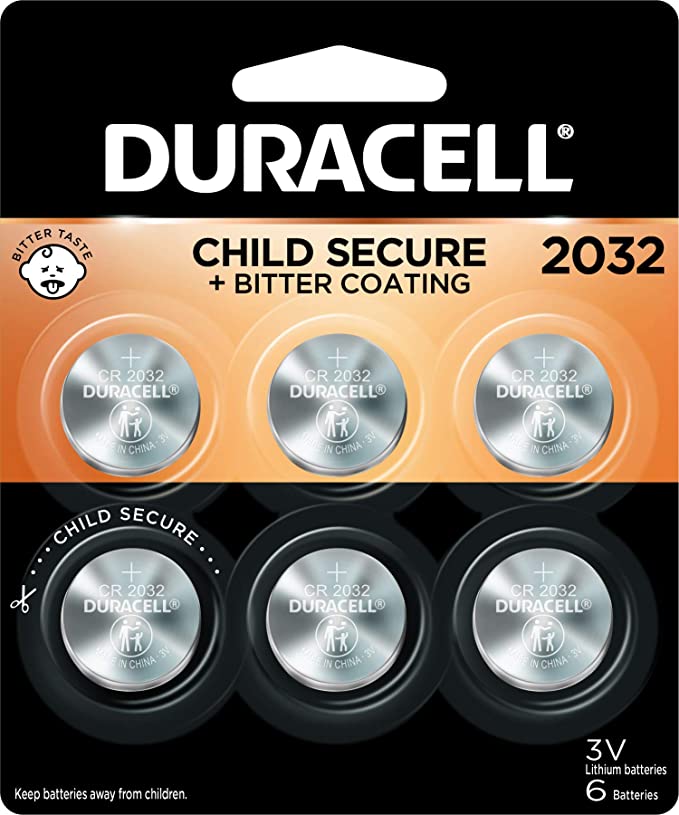 Duracell CR2032 uses high-purity materials and sophisticated battery sealing technology. So, low self-discharge can make the power be 98% after one year of storage and guarantee 10 years in storage. It adopts mercury-free technology, and can be used between -20 Celsius degrees to 60 Celsius degrees. By the way, it adopts child secure packaging, and it's nearly impossible to open without scissors.
Price of Duracell CR2032: $7.71 for 6 pack.
Amazon Link: https://amzn.to/3hxa7M2
Summary of ChargerLAB:
So, these are the CR2032 button batteries we found on Amazon. They are all 20mm in diameter and 3.2mm in thickness, 3V. So, they are all suitable for AirTag replacement. So, you can choose any brand you'd like.
The article is originally written by @
Yi
posted on Chargerlab. All rights reserved.