Wall Charger Included | Meet the MOMAX 65W GaN Power Bank
In today's fast-paced world, having a reliable power bank that can keep your devices powered up on the go is more important than ever. With so many options available on the market, it can be challenging to find one that strikes the perfect balance between power, portability, and convenience.
However, the MOMAX 65W GaN Power Bank with Wall Charger is a game-changer that has taken the world by storm, providing an unparalleled charging experience that's both fast and user-friendly. So, we'll take a closer look at the features and advantages of this revolutionary power bank to help you decide whether it's the right fit for your charging needs.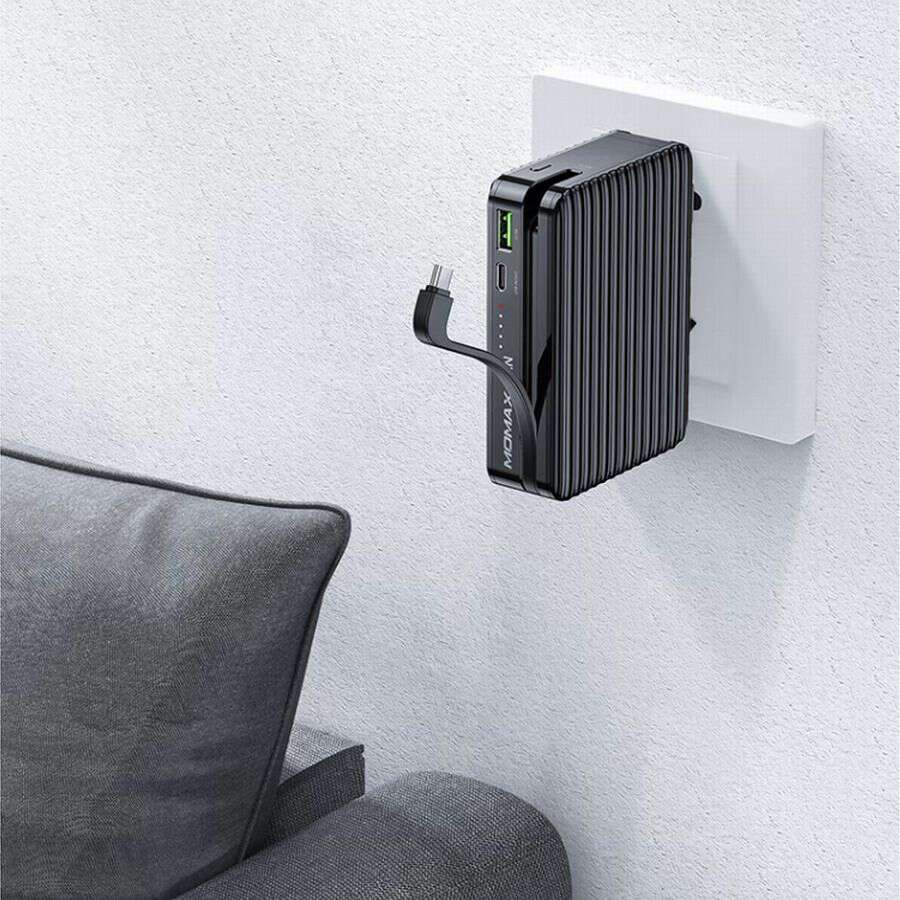 The MOMAX 65W GaN Power Bank with Wall Charger is a three-in-one fast charging product that combines charger, power bank, and cable functions. It uses a high-frequency and high-efficiency GaN technology program, which achieves an impressive 65W high-performance bidirectional fast charging in a small size - a rarity among its counterparts. With its built-in 15000mAh (55.5Wh) battery, it can provide reliable battery life for users.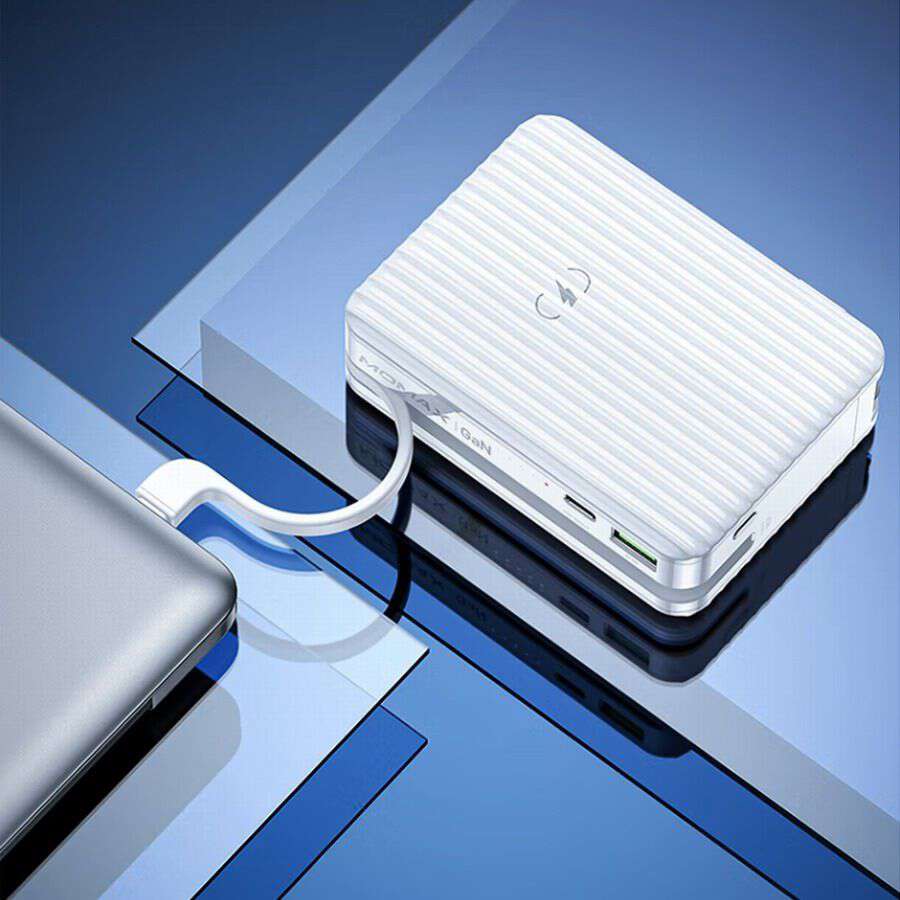 The USB-C cable is integrated on its side, which is normally embedded in the side storage but can be pulled out to provide up to 65W fast charging for devices when needed. In addition to the built-in cable, it also comes with a USB-C 65W bidirectional fast charging port and a USB-A 18W fast charging output port, allowing users to connect longer or different specification cables for charging devices.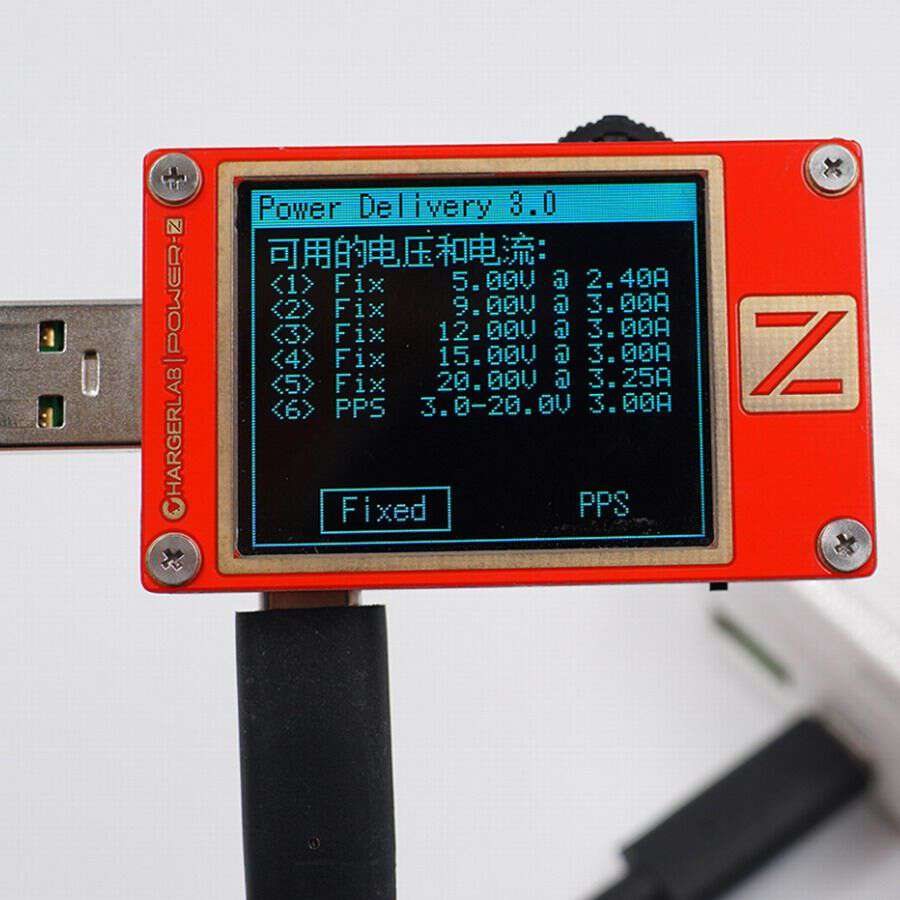 The power bank supports five fixed PDOs of 5V2.4A, 9V3A, 12V3A, 15V3A, and 20V3.25A, as well as a set of PPS ranging from 3V to 20V3A. It also supports multiple fast charging protocols, including PD, PPS, QC, FCP, and SCP.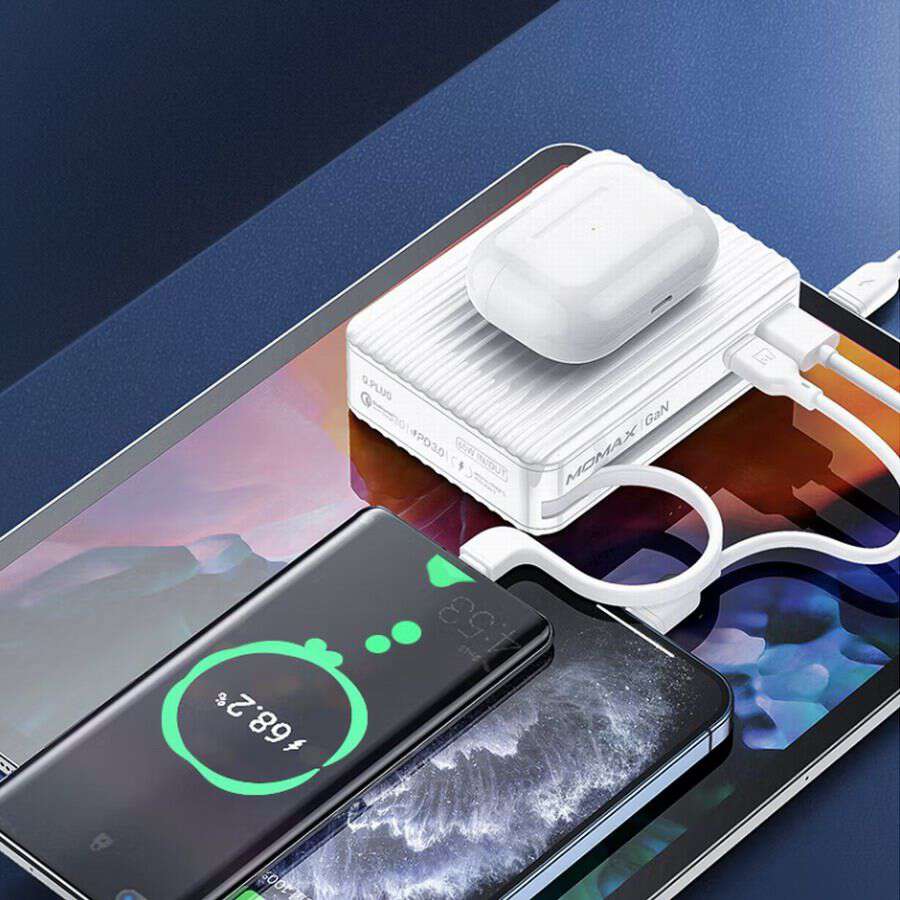 The top of the power bank also includes a wireless charging area, which provides up to 15W for devices that support Qi protocol, such as iPhones, AirPods, and Android phones. The combination of one USB-A port, one USB-C port, the built-in cable, and the wireless charging area can support up to four devices charging simultaneously, with up to two devices fast charging simultaneously (45W+18W).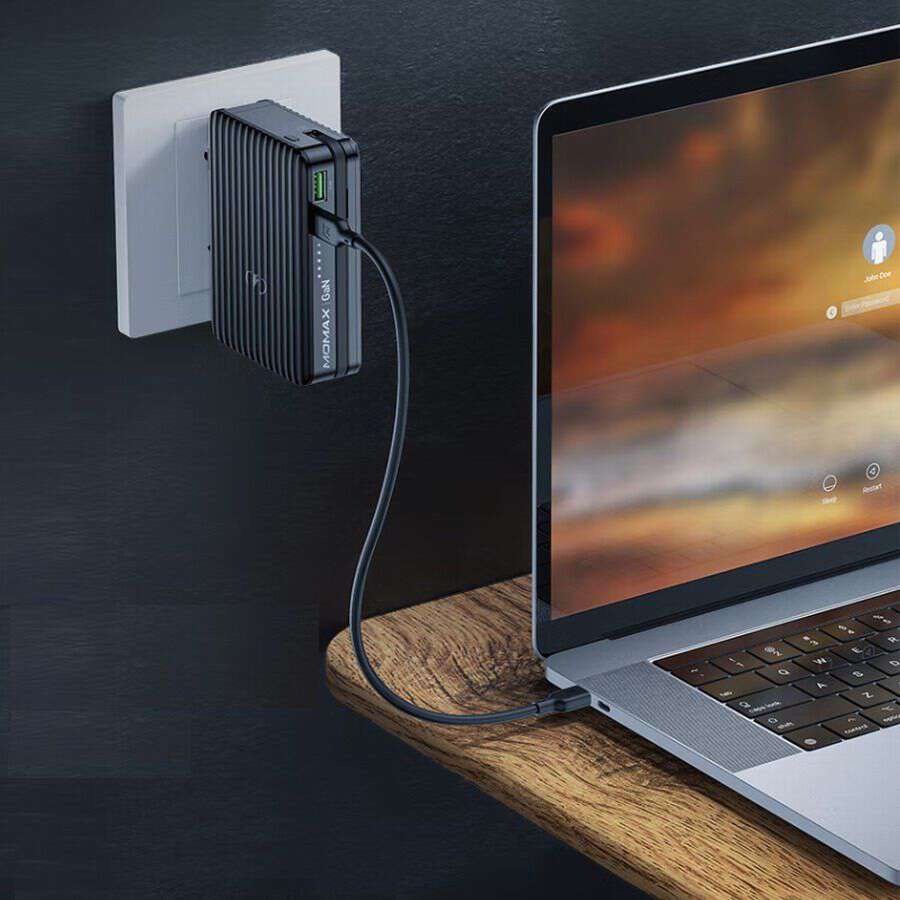 As a multi-functional charging accessory, it can be used as a charger with a maximum output power of 65W. It can charge digital devices as well as its own internal battery. The plug input end uses a two-prong folding plug and supports a wide voltage range of 100-240V~50/60Hz. It can be used in different countries & regions without worrying about voltage compatibility issues.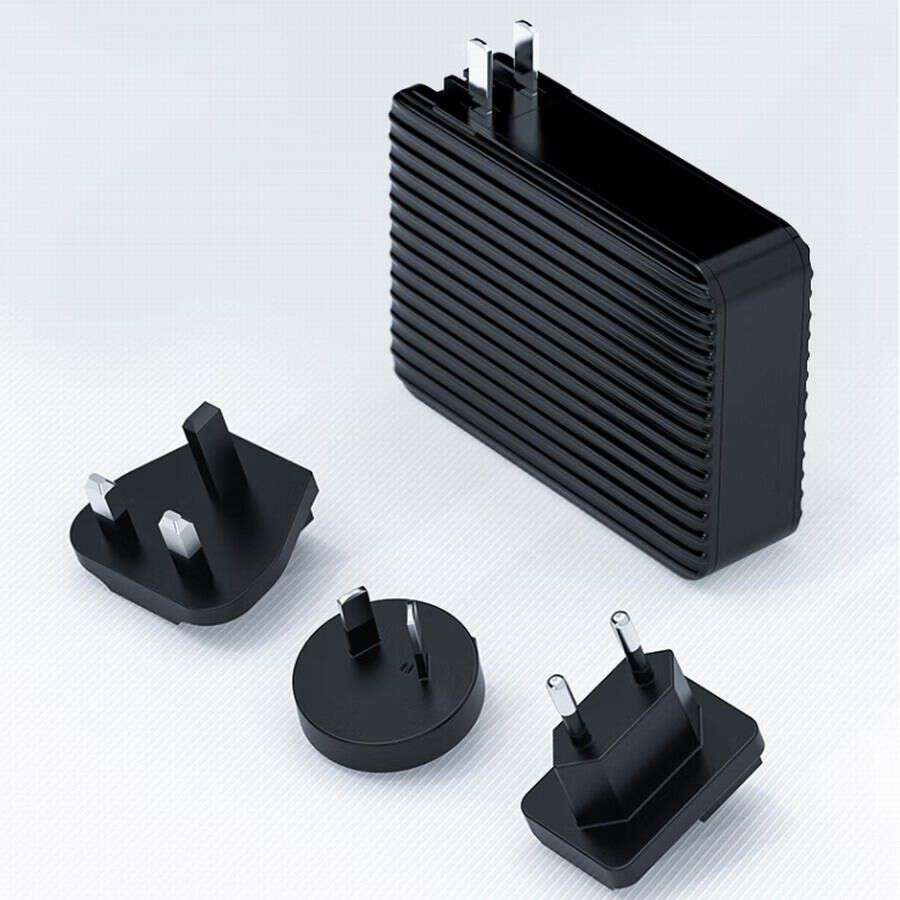 To cater to users who travel across different regions, it also incorporates interchangeable plug designs. With the optional interchangeable plug adapters, users can easily convert it to a British, Australian, or European plug. The power bank is compatible with various socket types and voltage ranges in different countries and regions.
Summary of ChargerLAB
In conclusion, the MOMAX 65W GaN Power Bank with Wall Charger is a revolutionary and versatile charging accessory that packs a lot of power into a compact and user-friendly design. Whether you're on the go, traveling, or simply need to charge multiple devices at once, this power bank has got you covered.
With its fast charging capabilities, multiple ports, and interchangeable plug designs, the MOMAX 65W GaN Power Bank provides a reliable and convenient power source for your devices no matter where you are in the world.
Related Articles:
1. MFi Certified & Cordless | MOMAX Launched GOLINK Apple Watch Magnetic Wireless Charger
2. Transparent | MOMAX Launched Dual Magnetic Wireless Charging Stand
3. Review of MOMAX Airbox Charging Station(A Foldable Power Bank)
The article is originally written by @
Joey
posted on Chargerlab. All rights reserved.