Same Price, New USB-C Port: Apple Launches Upgraded AirPods Pro 2
On September 12th, Apple unveiled the iPhone 15 series with a USB-C port, marking the company's official departure from the Lightning ecosystem in favor of embracing USB-C. Following this announcement, Apple's official website also listed the AirPods Pro (2nd generation) with MagSafe Charging Case (USB‑C), featuring a shift from the previous Lightning port to USB-C while maintaining the same price of $249.
AirPods Pro (2nd generation) with MagSafe Charging Case (USB‑C) Introduction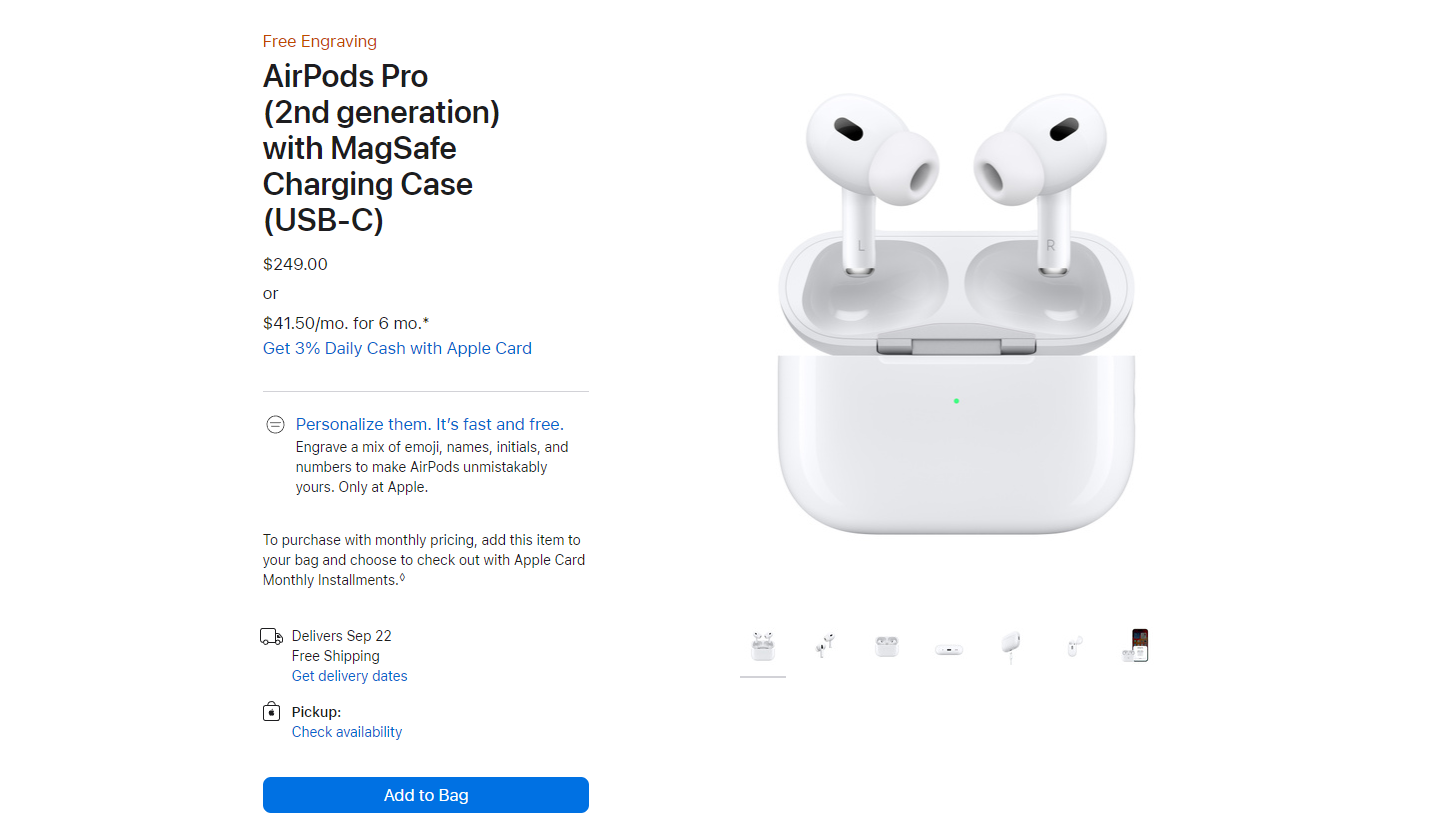 You can now find the AirPods Pro 2 product page on Apple's official website, all of which feature the USB-C charging case version, priced at $249, with a shipping date of September 22nd.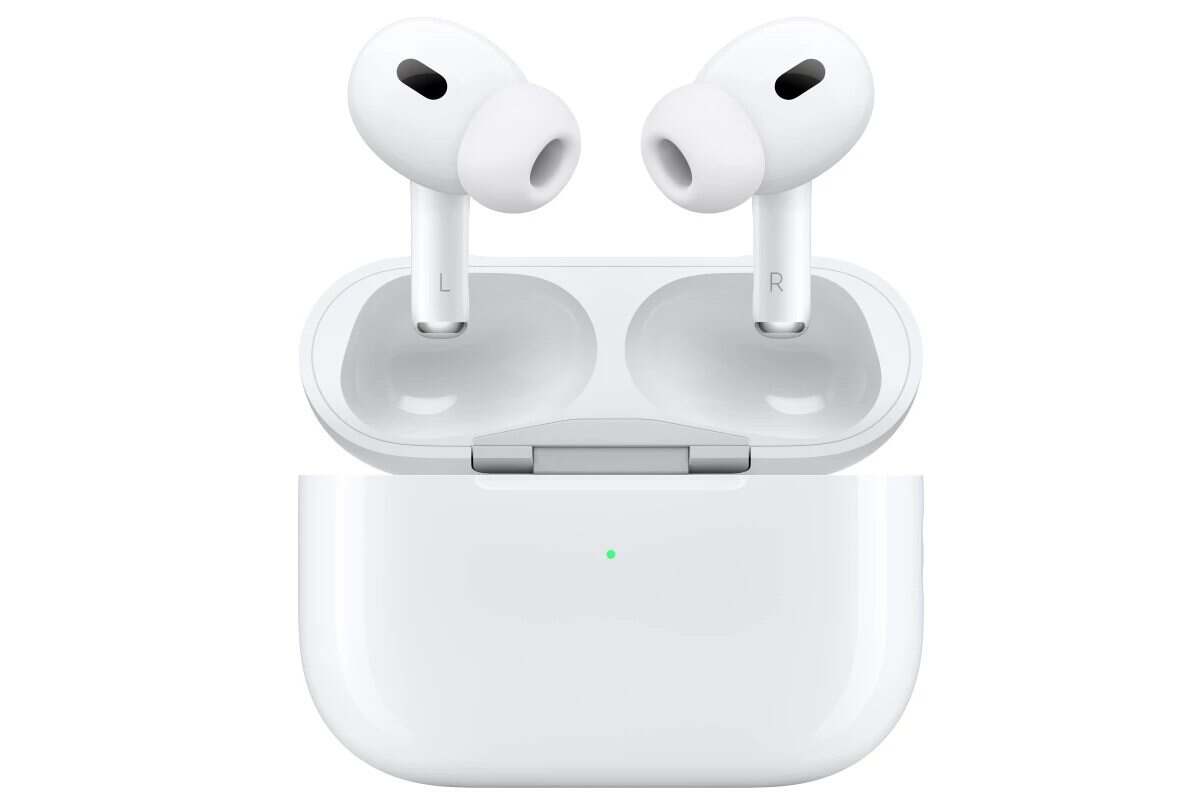 In terms of the headphones' appearance, it appears to be identical to the Lightning version, with no provided specifications for any differences. However, according to leaks from various media outlets, the AirPods Pro 2 (USB-C) has been upgraded from its previous IPX4 rating to IP54 for improved water resistance. It also boasts higher audio bandwidth for enjoying low-latency lossless audio when used in conjunction with the upcoming Vision Pro headset to be released next year.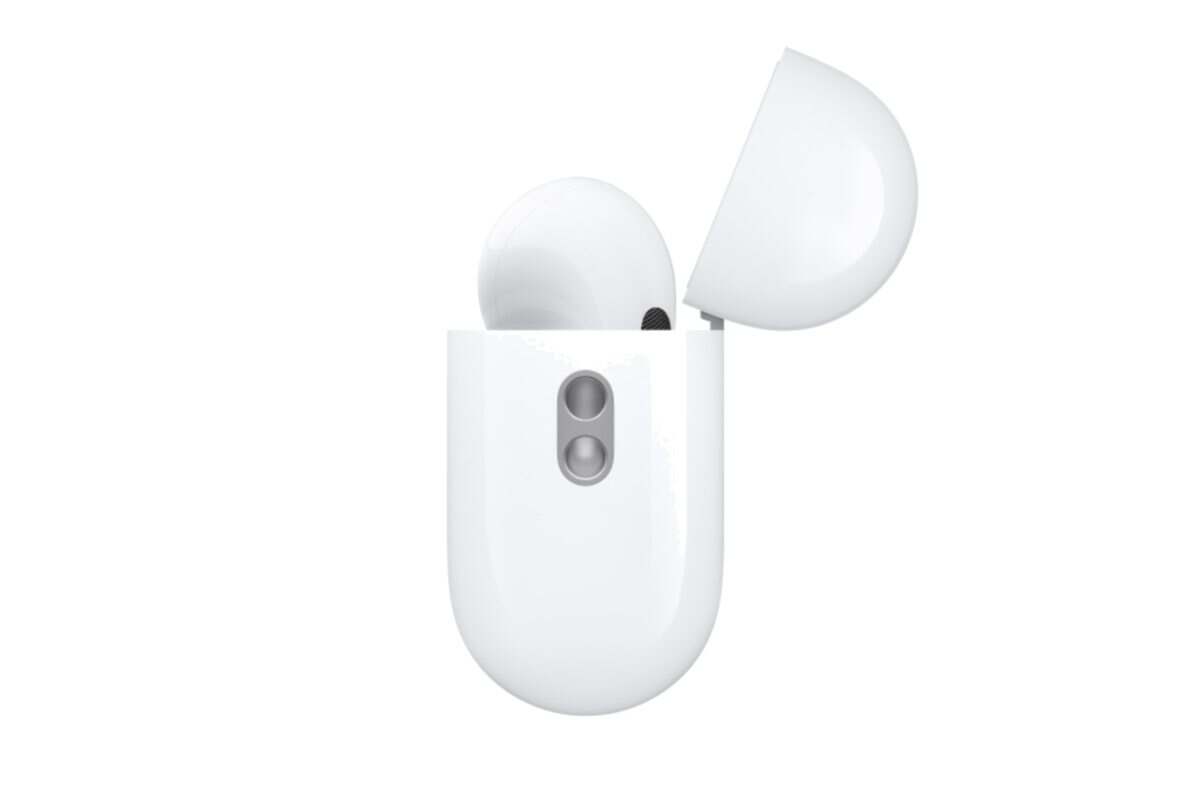 Regarding the charging case, the AirPods Pro 2 (USB-C) retains the highly-praised headphone lanyard loop on the side, allowing users to attach it to backpacks for easy portability. The indicator lights and speaker for finding your AirPods remain unchanged. It offers up to 6 hours of listening time on a single charge, with a maximum of 30 hours when paired with the charging case, matching the Lightning version's battery life.
The USB-C Version Is More Versatile, Equally Supporting Various Wireless Charging Methods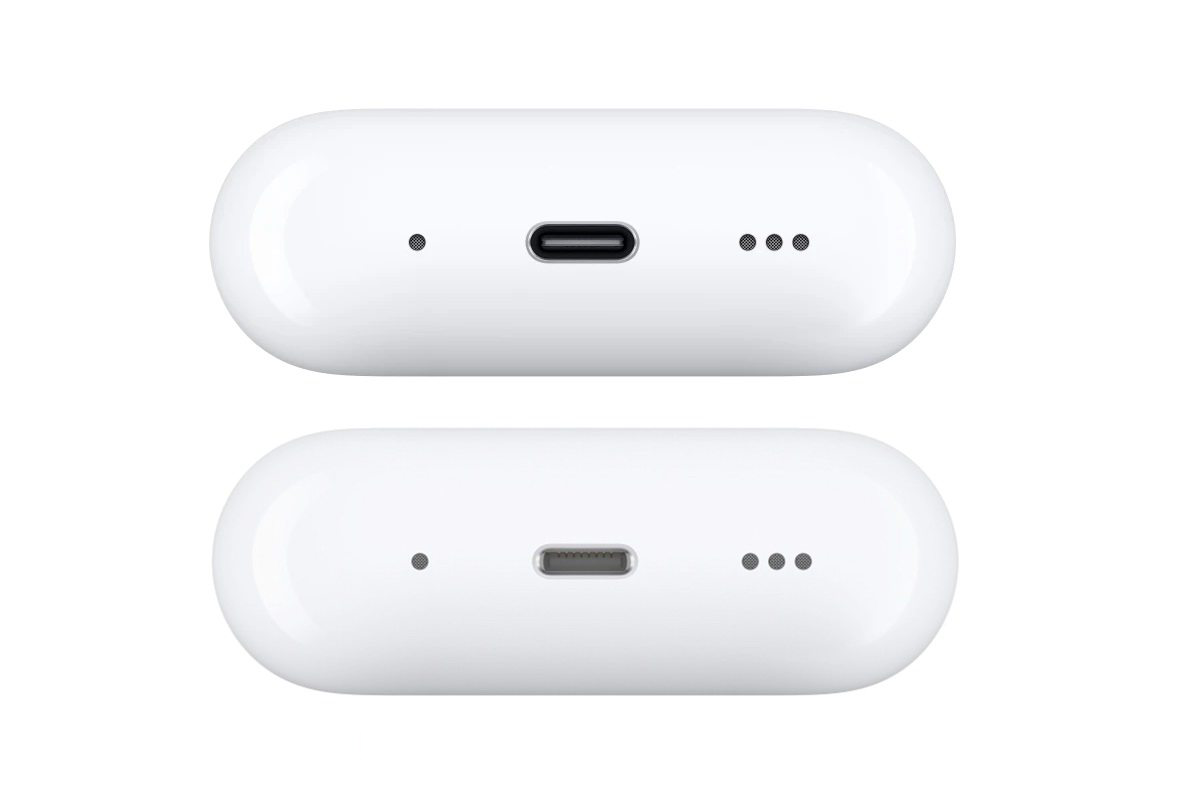 The most significant change in this product is undoubtedly the modification of the charging case port. The original Lightning version was released in September 2022 and used a Lightning cable for charging. With the release of the iPhone 15 series, the new AirPods Pro 2 naturally transitioned to USB-C, allowing users to charge all their devices with a single USB-C cable.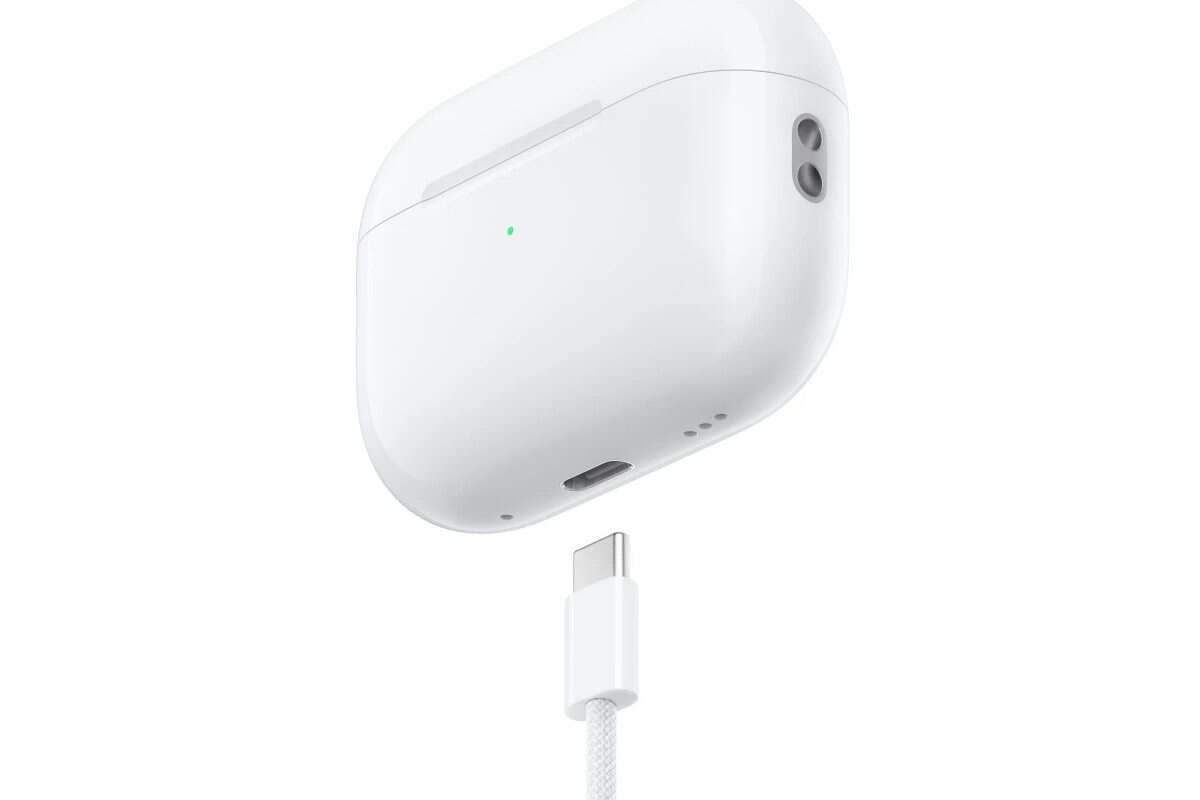 For wired charging, the AirPods Pro 2 (USB-C) can be charged using a PD charger with a USB-C to USB-C cable or even with a USB-A charger using a USB-A to USB-C cable. It can also be charged via the USB-C port on the iPhone 15, thanks to its reverse charging capability.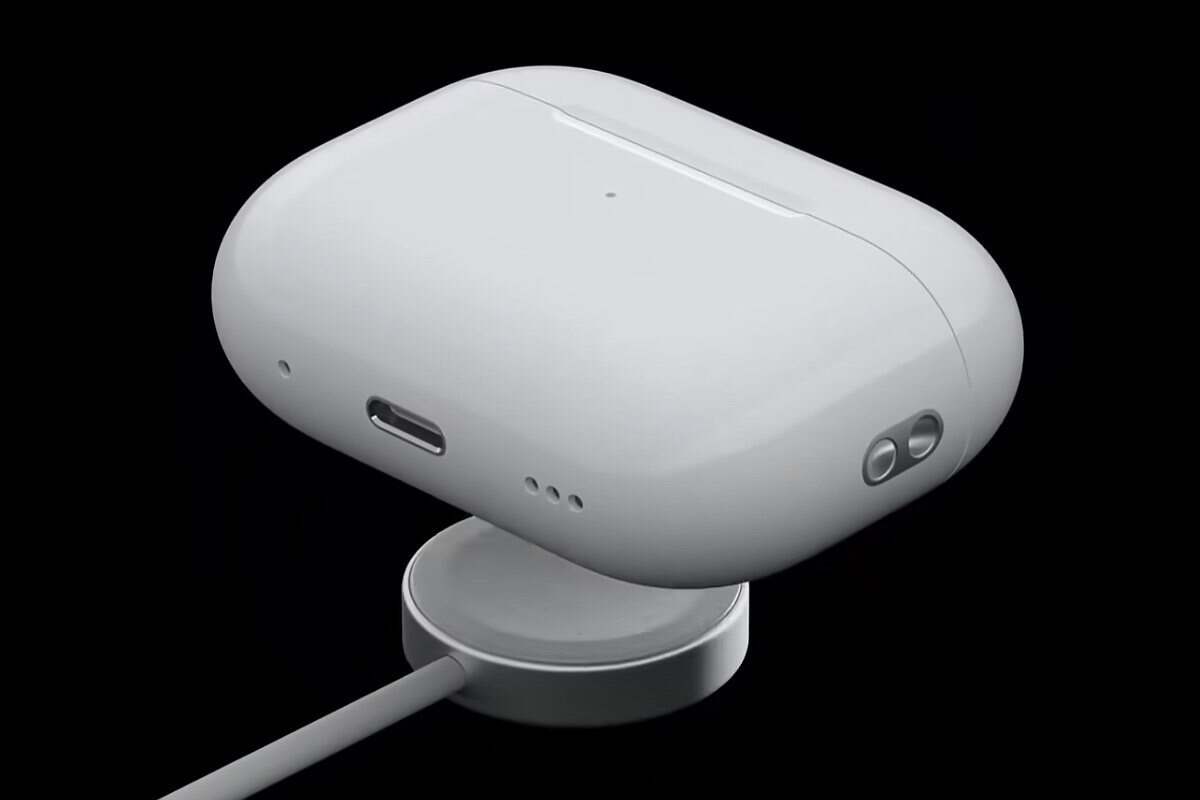 In terms of wireless charging, the USB-C version is similar to the original, featuring MagSafe charging technology, which allows it to be charged using magnetic wireless chargers designed for the iPhone and Apple Watch. Furthermore, it is compatible with Qi universal standard wireless chargers, ensuring excellent wireless charging compatibility.
Summary of ChargerLAB
In conclusion, the primary change in the AirPods Pro 2 (USB-C) is the shift from Lightning to USB-C for the charging case, making wired charging more convenient. Wireless charging capabilities remain the same, supporting MagSafe wireless charging, Qi wireless charging, and Apple Watch wireless chargers. The battery life and price also remain unchanged. The previous Lightning version is being phased out, replaced by the new version, and the USB-C charging case is not yet available for separate purchase.
In the past, Apple maintained the Lightning port across various devices such as iPhones and iPads due to a massive user base. They justified this decision by claiming it offered a unified accessory experience for users. Apple has been reluctant to abandon its proprietary and closed Lightning ecosystem, as it has been a significant source of profit for the company.
With the release of the iPhone 15 featuring USB-C, there is no longer a reason for other Apple devices to continue using the Lightning port. Therefore, Apple promptly updated the AirPods Pro 2 (USB-C) to maintain consistency within its accessory ecosystem. It is expected that Apple will gradually transition its other devices, still using the Lightning port, such as the iPad 9, to USB-C in the future.
Related Articles:
1. Fast Charge Your iPhone 15: Five Top 35W Charger Picks
2. Get Ready for iPhone 15 | A MFM Certified MagSafe Charger Buying Guide
3. An Ultimate PD3.1 Product Buying Guide: Chargers, Cables, Chips, and More
The article is originally written by @
Joey
posted on Chargerlab. All rights reserved.