Pretty in Pink: Charge in Style with the SHARGE Pink Travel Power Bank Gift Box
SHARGE is dedicated to crafting high-quality, exceptionally designed charging products. They've introduced hits like retro chargers with Macintosh aesthetics and the transparently designed STORM2 power bank, catering to fast-charging enthusiasts and personalizing charging accessories. Recently, SHARGE unveiled the Pink Travel Power Bank Gift Box, drawing inspiration from the vibrant transparency and striped elements of the classic iMac G3. With its semi-transparent pink exterior and gentle touch, it's an ideal choice for gifting to a girlfriend.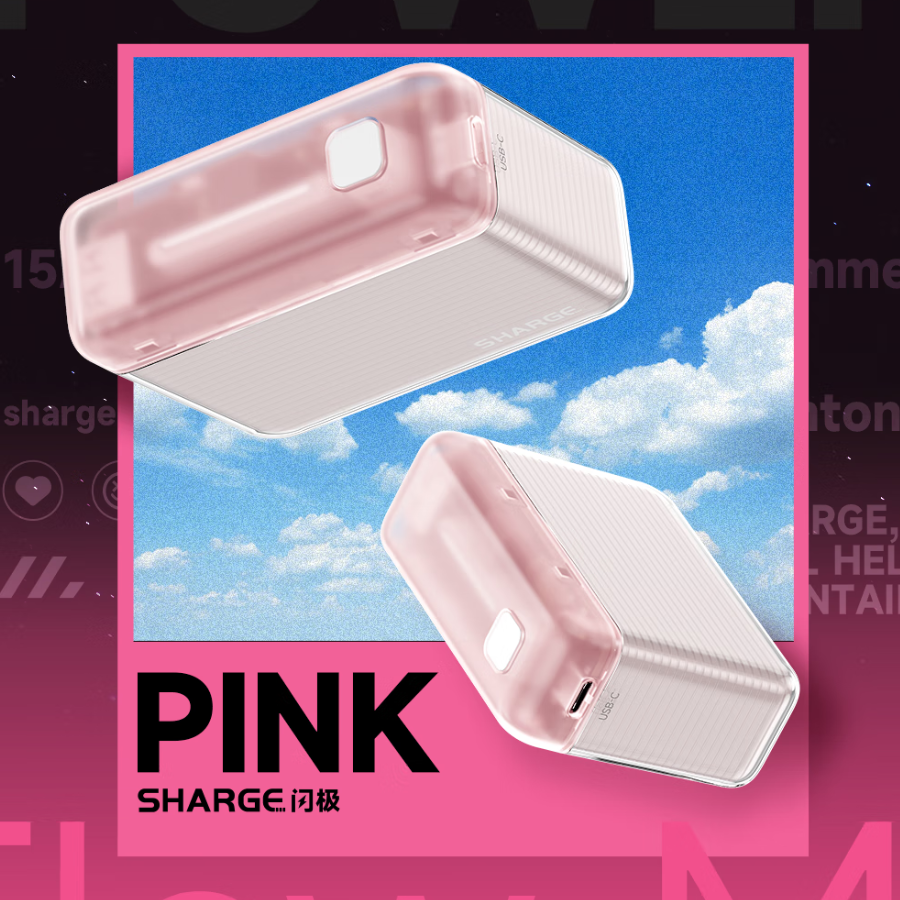 The SHARGE Pink Travel Power Bank, model SP020, boasts a colorful semi-transparent top cover paired with an ice-clear, fully transparent bottom shell, exuding a crystal-clear elegance. With dimensions of 80 x 28.5 x 60mm (3.15 x 1.12 x 2.36 inches) and a weight of 200g (7.05 oz), it seamlessly glides into a backpack, effortlessly accommodating your on-the-go lifestyle.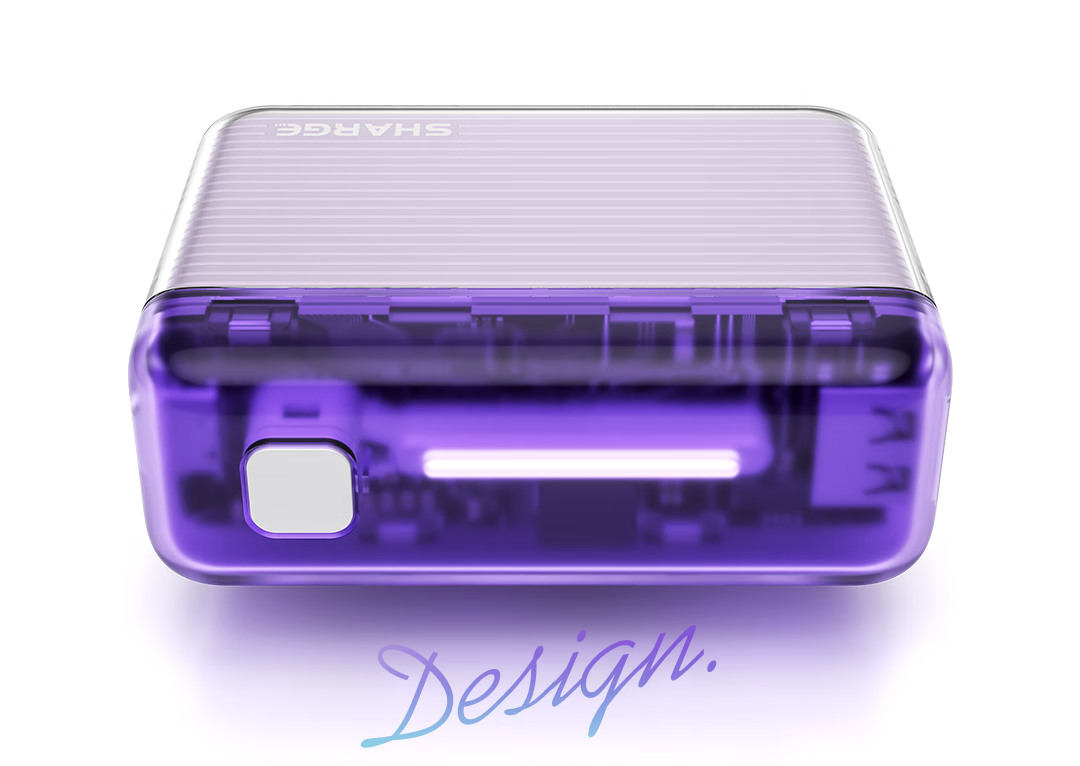 The surface of the device provides a comforting sensation reminiscent of a plush blanket, exuding warmth and velvety softness, all the while maintaining a pristine appearance to avoid any fingerprints. The battery indicator, designed with seamless precision, radiates an inviting luminance when triggered.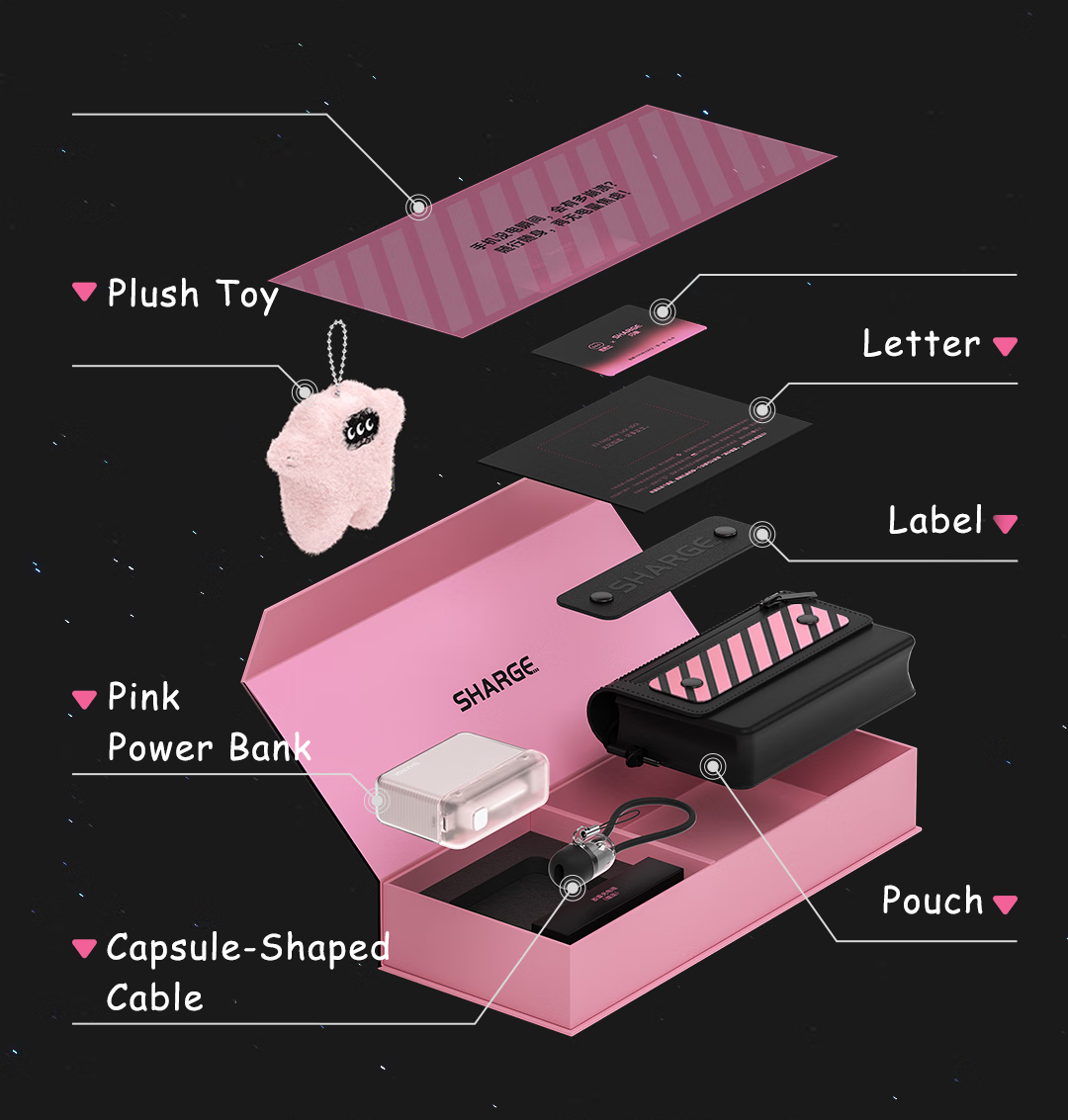 The gift box comes in delightful pink packaging, unveiling a pink travel power bank, a handy storage pouch, a detachable SHARGE label designed for the pouch, and a cable with a unique capsule shape. Adding to its charm, the package also contains a collaborative letter and a soft plush toy, creating a finely crafted and thoughtful gift box that's ideal for both friends and girlfriends.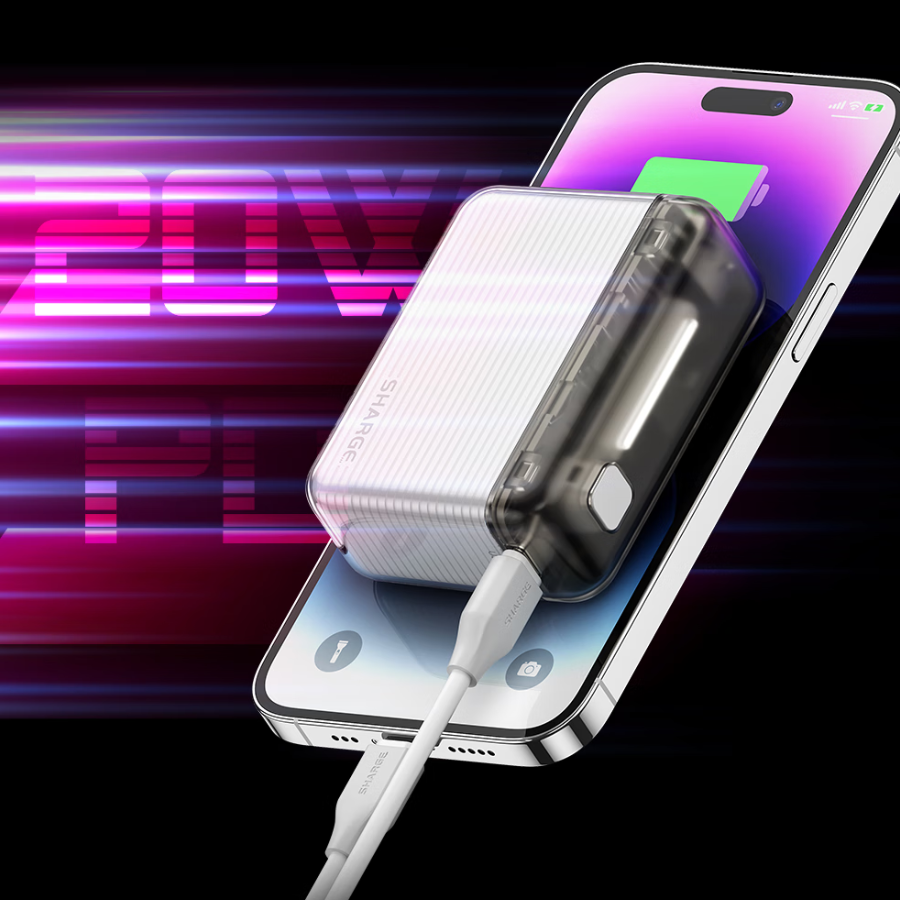 In terms of performance, this power bank boasts 1A1C dual ports located on both ends of the casing. One USB-A output port supports 18W fast charging output, while a bidirectional fast-charging USB-C port supports 18W input and 20W output. The 20W fast charging via USB-C is especially suited for the iPhone series, charging around 50% in just half an hour, and it's also compatible with various mainstream consumer electronic products.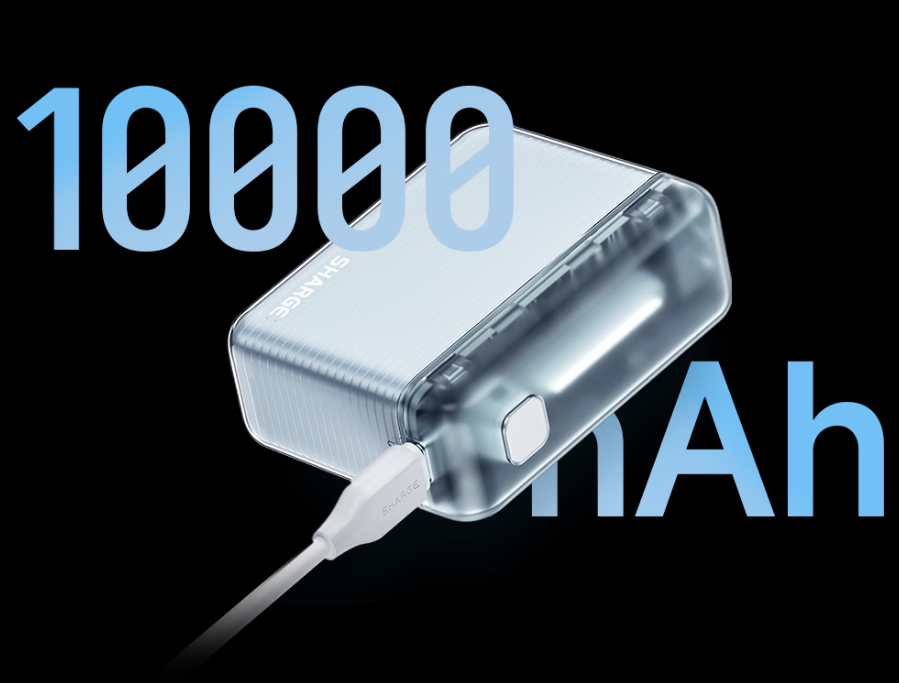 Boasting a total capacity of 10000mAh, this power bank aligns seamlessly with the stipulations set forth by the majority of airlines, ensuring compliance with a ceiling of 100Wh and thereby facilitating hassle-free boarding. Beyond this regulatory advantage, it strikes a decent balance between travel convenience and battery longevity, rendering it an excellent choice for those quick getaways.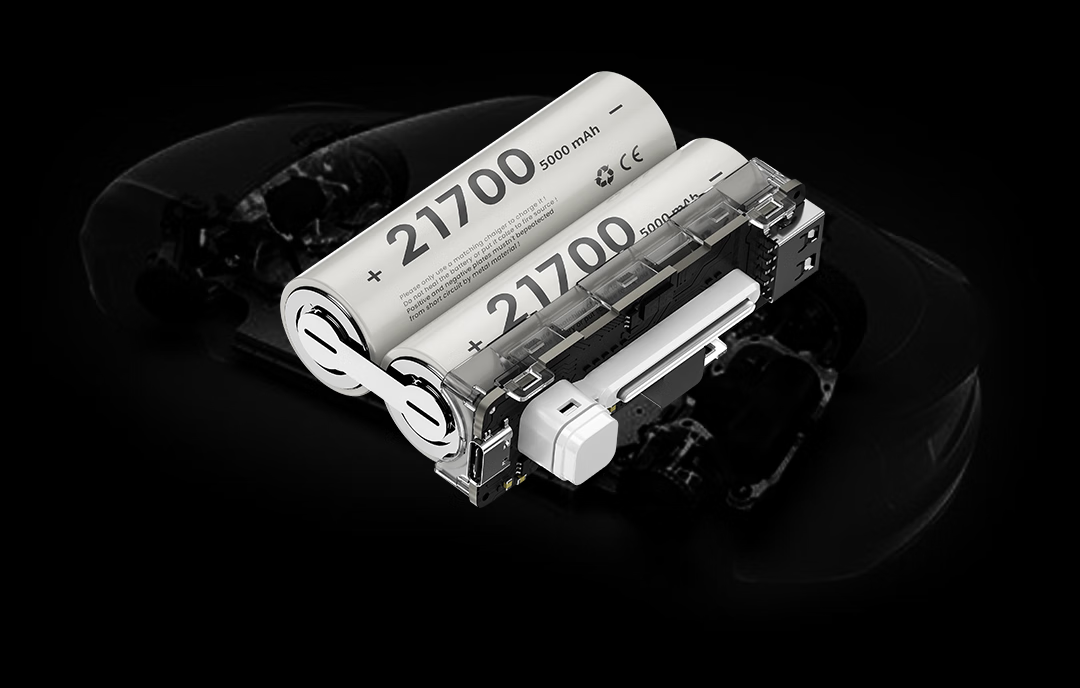 As an additional layer of assurance, the power bank houses reliable LG 21700 batteries, a familiar presence in automotive technology, reinforcing its commitment to safety and dependability.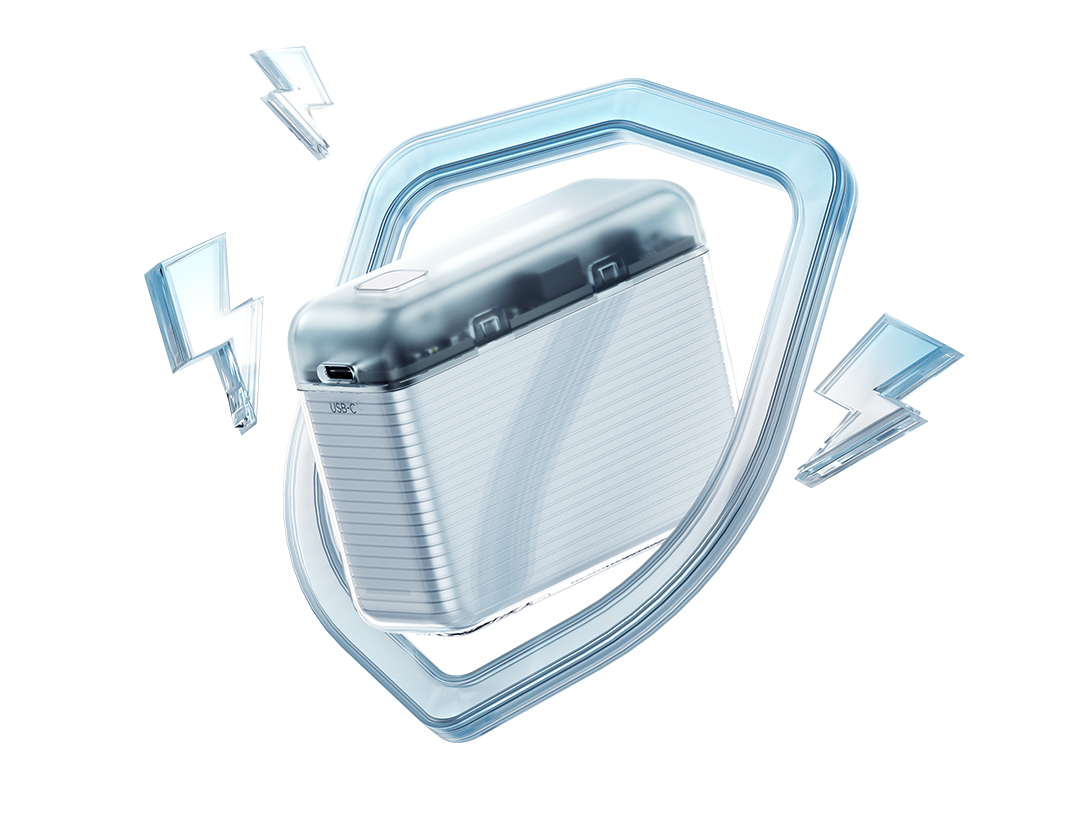 Crafted with UL94V-0 fire-resistant materials, the power bank showcases a dual-layer design with internal and external components. Utilizing two sets of 21700 batteries in parallel, it offers a higher energy density compared to the 18650 batteries. It incorporates six safety protection functions, including over-temperature, over-voltage, over-current, overload, anti-static, and short circuit protection, ensuring safe charging.
Summary of ChargerLAB
In summary, the SHARGE Pink Travel Power Bank is an irresistible fast-charging product suitable for personal use or gifting. The pink gift box packaging is thoughtfully designed for both scenarios, featuring a matte finish on the transparent body that appeals to both touch and aesthetics. The 10000mAh capacity battery pack utilizes LG 21700 high-performance battery cells, with the 20W performance tailored for fast charging mainstream smartphones such as the iPhone. The inclusion of a capsule-shaped charging cable adds to its convenience.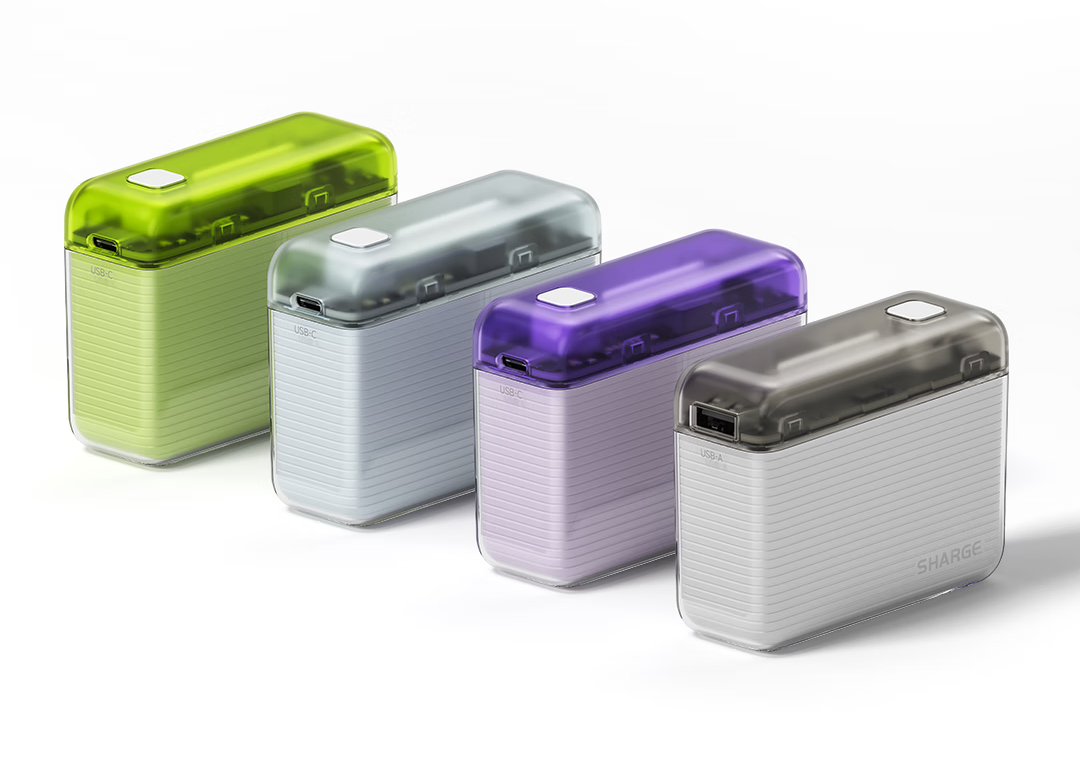 Currently, the SHARGE Pink Travel Power Bank Gift Box is exclusively available at the SHARGE store on JD.com in China, priced at ¥268 ($37). Additionally, there are single power bank versions available in four colors, priced at ¥198 ($27). No worries though. It's widely recognized that SHARGE operates on a global scale. We're confident that this fascinating power bank will soon be accessible for purchase in various countries and regions.
The article is originally written by @
Joey
posted on Chargerlab. All rights reserved.