WiFi6E Standard | Lenovo Launched ThinkBook Wireless Dock at CES2023
Wireless charging becomes more and more popular on mobile phones, wireless headphones, wearable devices and other devices, bringing users a convenient charging experience by simply put it down. But have you ever thought that laptops can also adopt wireless charging?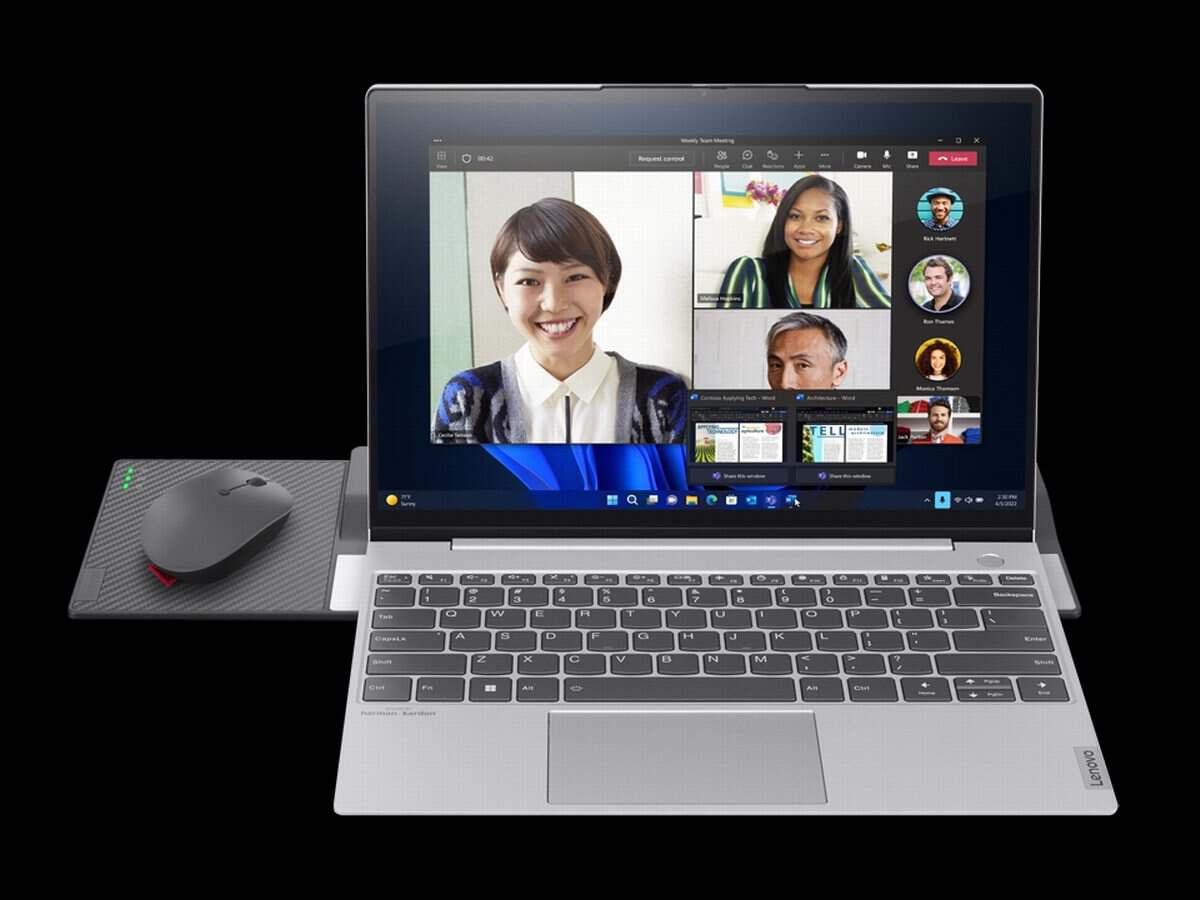 Lenovo released the ThinkBook 13x Gen 2 at CES2022, which supports wireless charging, and they also released a corresponding Wireless Charging Mat for it. At CES2023, Lenovo brought the second laptop Wireless Charging Mat - the ThinkBook Wireless Dock, in addition to providing wireless charging, it also added the docking station feature, and uses Wi-Fi 6/6E standard.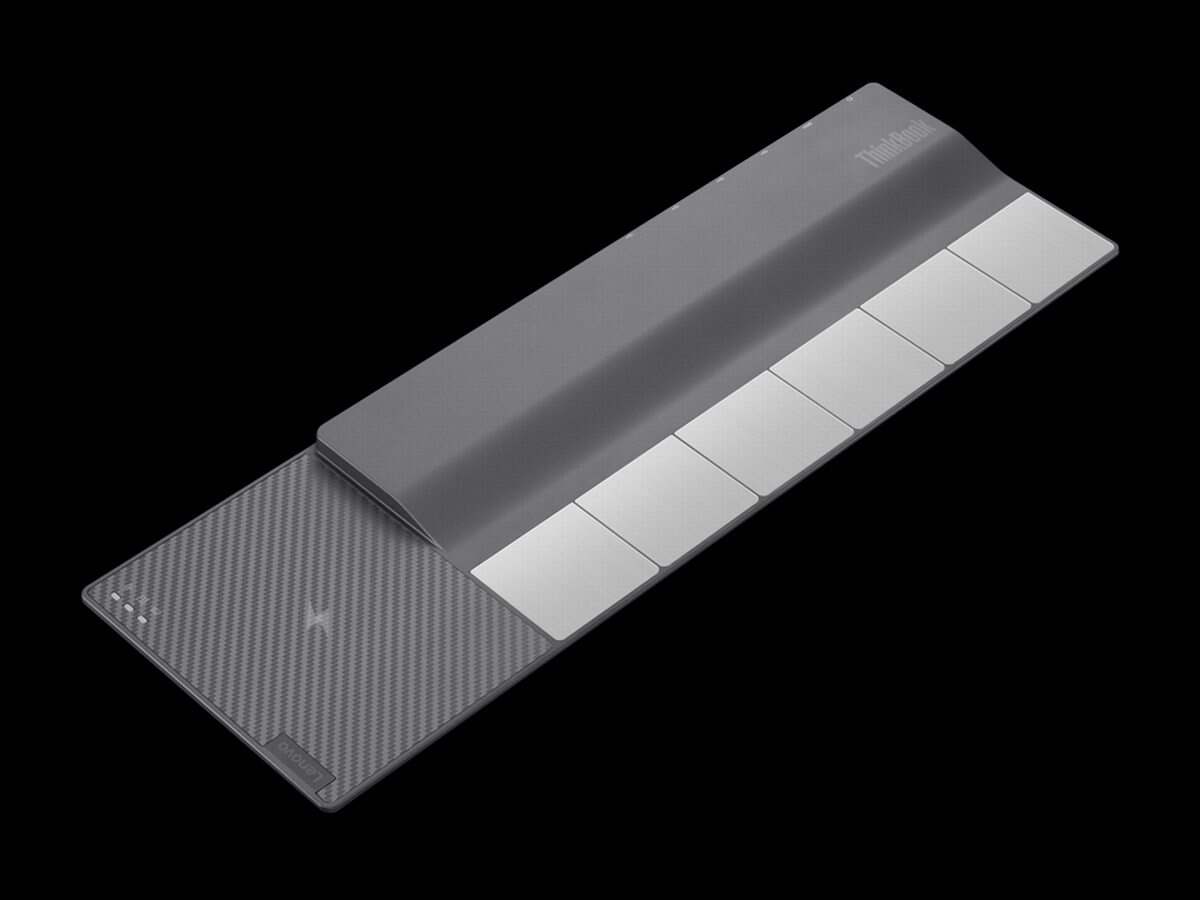 The ThinkBook Wireless Dock adopts a flat design just like the previous generation, but the difference is that the new docking station feature gives it a bump. From the looks of it, the ThinkBook Wireless Dock consists of three areas - the mobile phone charging area, laptop charging area, and docking station area.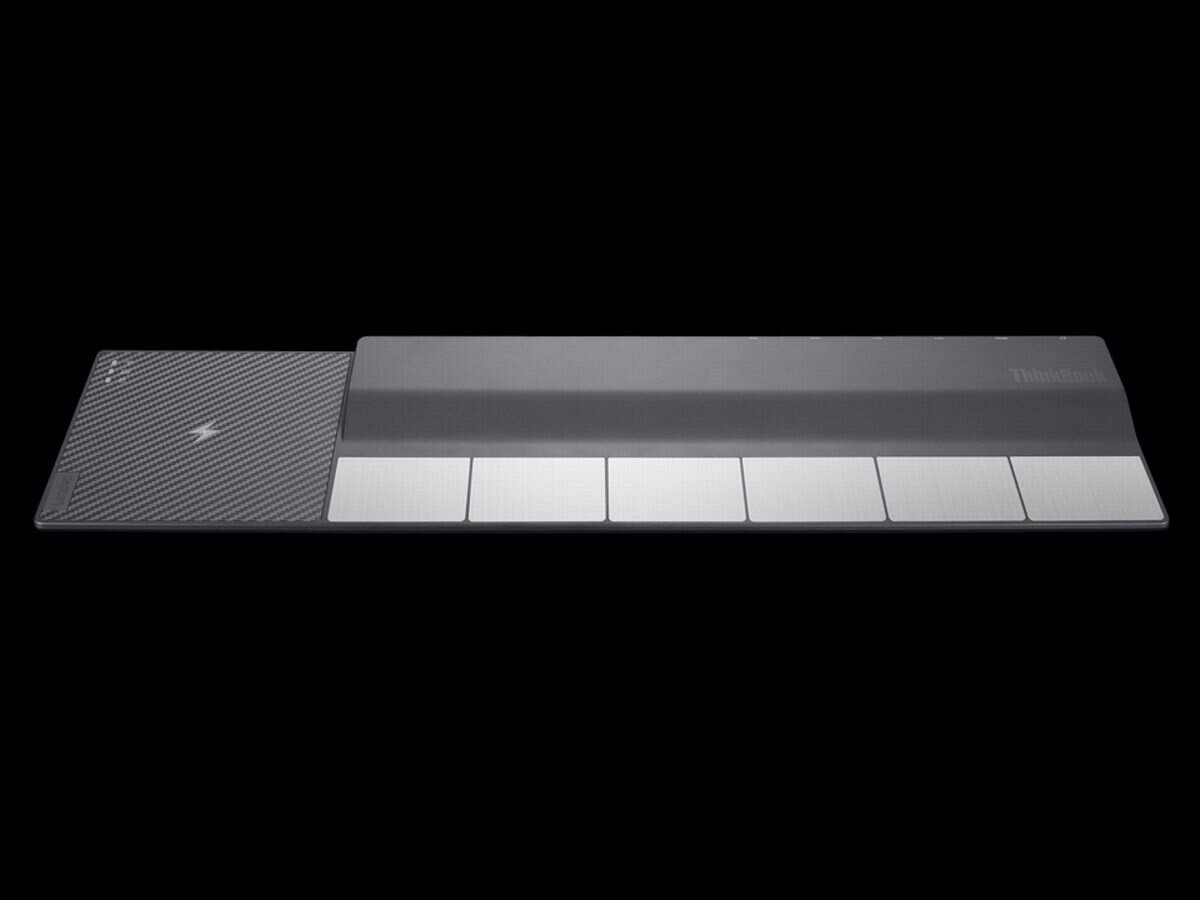 The laptop wireless charging area is covered with six silver sheets, and the wireless charging transmission coil is below them, which can provide a maximum power of 45W. Currently, the wireless charging feature is compatible with the ThinkBook 13x Gen 2.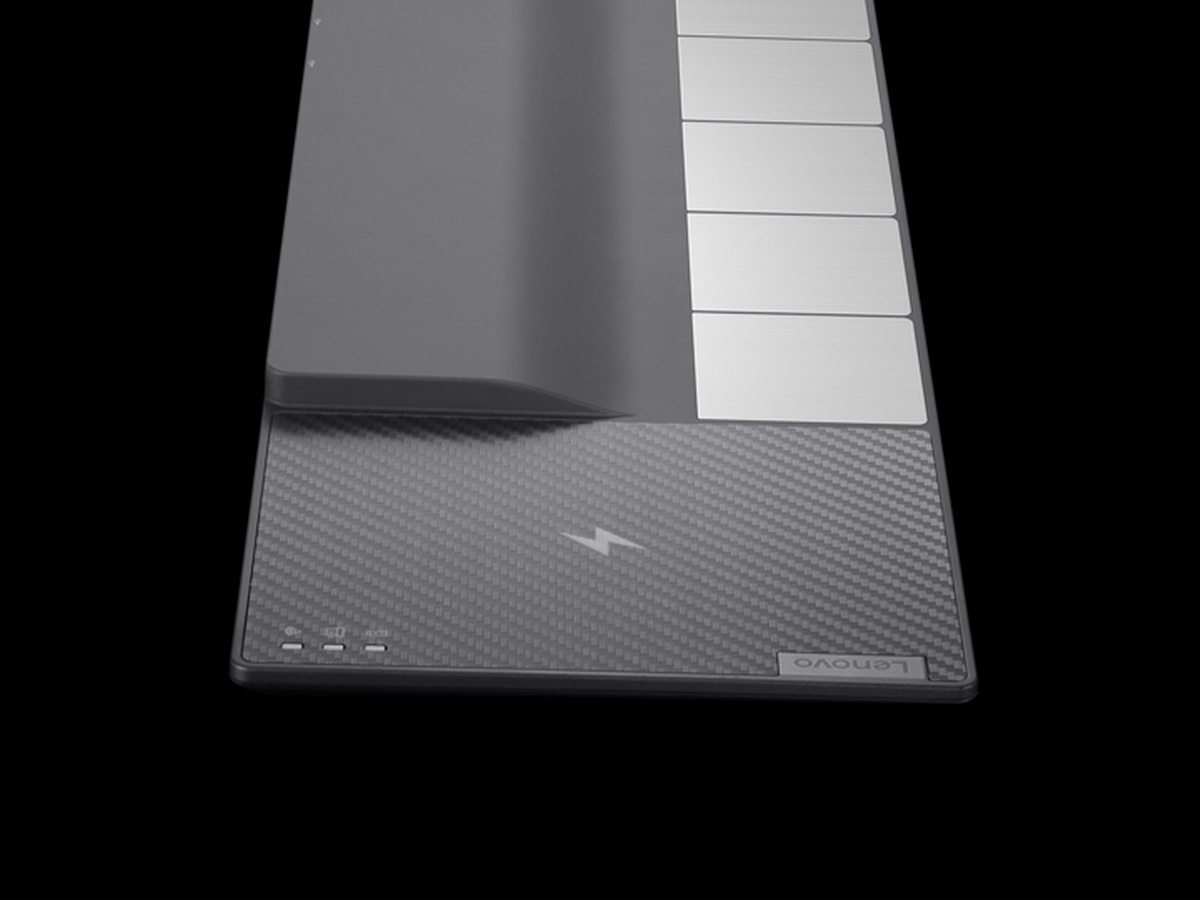 The mobile phone wireless charging area is covered with carbon fiber texture, and the lightning logo in the middle is easy for users to locate the position of the coil. It adopts the universal wireless charging standard, with a maximum charging power of 10W. Not only can it charge mobile phones, but also wireless headphones and wearable devices. There are three working indicator lights and a Lenovo nameplate on the edge of the charging area.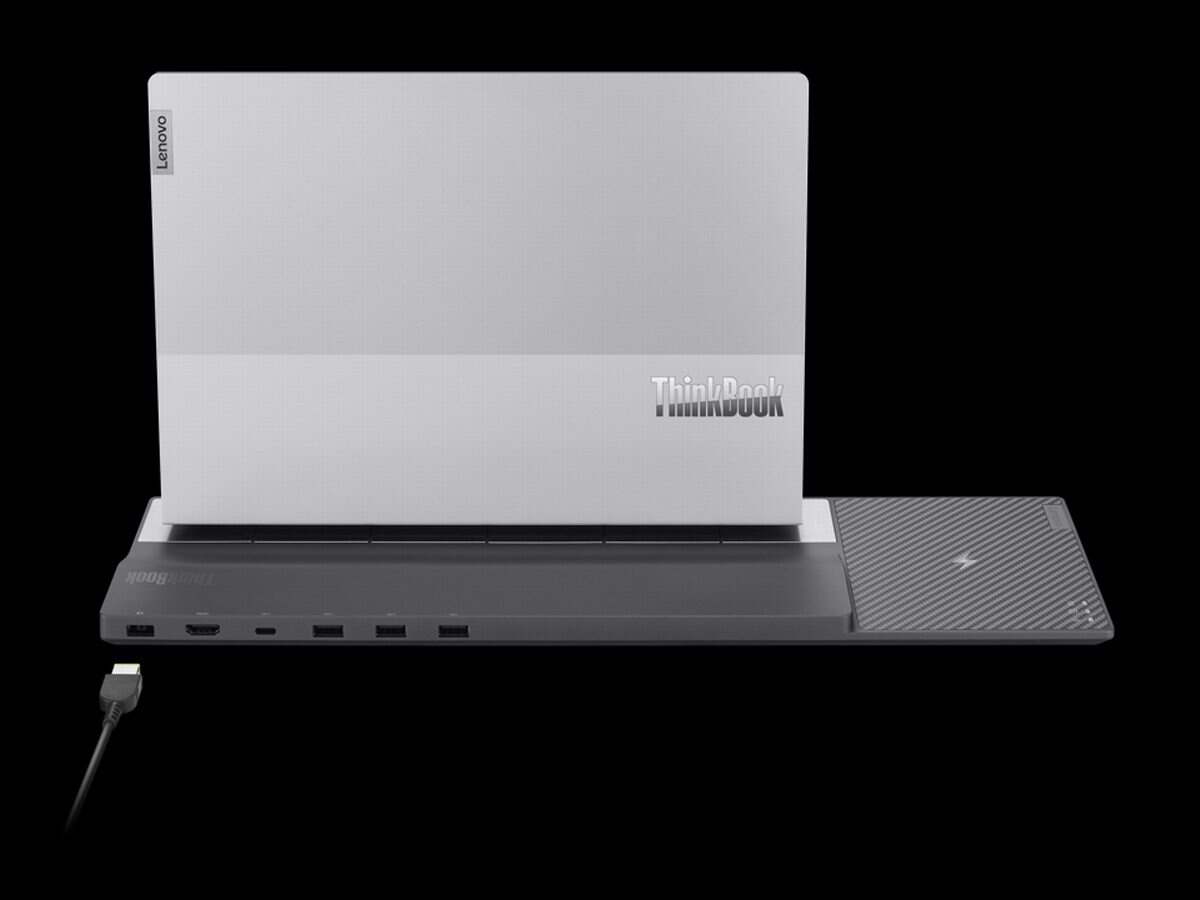 The bump part on the back is the docking station area, where circuit chips and various expansion ports are placed. It has a Lenovo square tip DC power supply, HDMI output, USB-C multi-function, and three USB-A ports.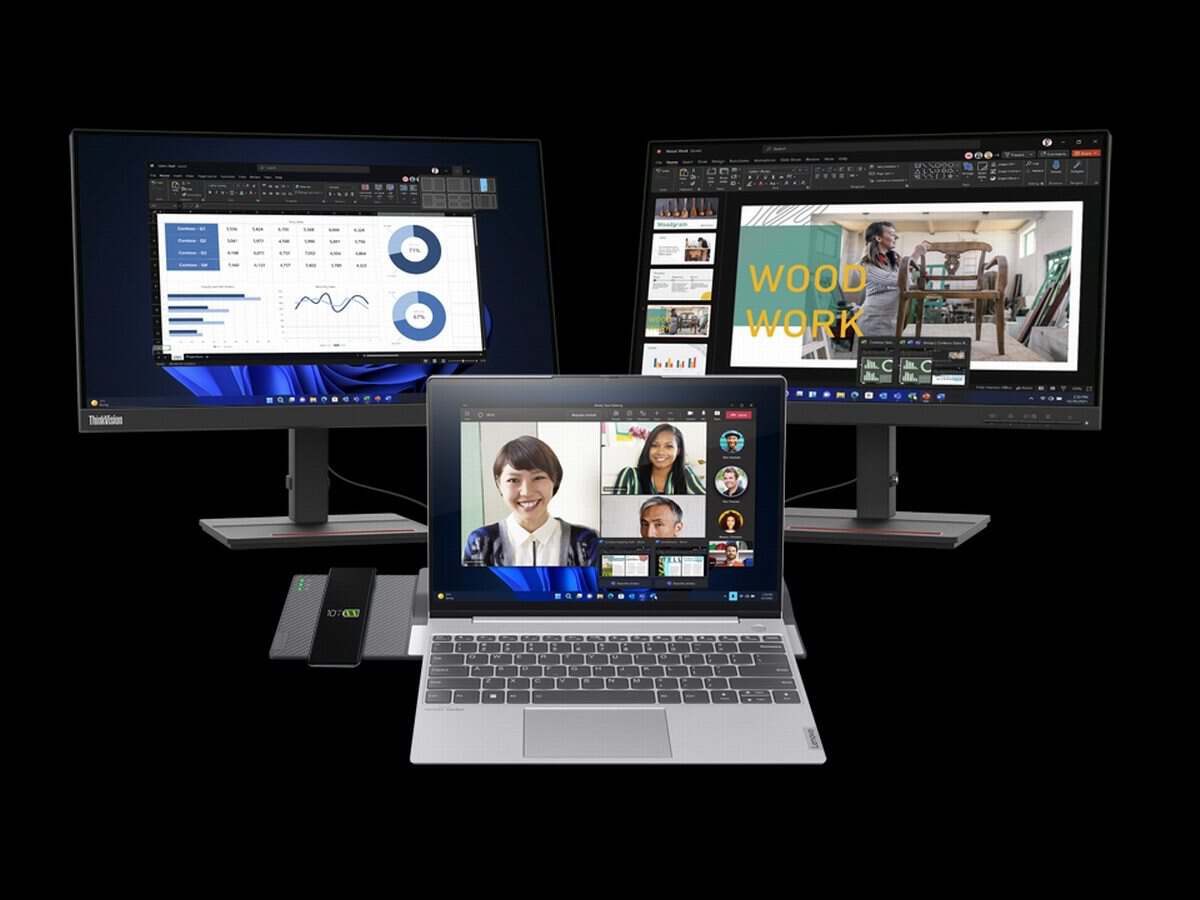 In addition to charging and expansion, another major feature is that it can connect to the laptop wirelessly. It adopts two SYN43752 Wi-Fi chips and supports low-latency and high-speed Wi-Fi 6/6E standard. When the notebook is placed on the top of the ThinkBook Wireless Dock, it will automatically connect to the docking station through Wi-Fi, which can expand the notebook to two screens and provide multiple extra ports, and supports 4K@60Hz.
Summary of ChargerLAB
The ThinkBook Wireless Dock supports 45W wireless charging for laptops and 10W wireless charging for mobile phones. As the second-generation, it has evolved from the first-generation wireless charging model and added a docking station feature that provides additional HDMI, USB-C, and three USB-A ports for laptops, allowing users to connect two external displays and increase productivity. Additionally, it uses Wi-Fi 6/6E standard, enabling wireless power and data transmission.
The ThinkBook Wireless Dock is similar to a common docking station, where a cable is used to expand the laptop's port, connect peripherals, and provide power. However, the main difference is that a traditional docking station requires users to plug in the cable to use it, whereas the ThinkBook Wireless Dock is more convenient as it's plug-and-play.
The product isn't officially out yet, you can check out their website here for more information.
Related Articles:
1. Teardown of Lenovo ThinkPad Stack Power Bank (Modular Design)
2. Teardown of Lenovo Legion 135W/C135 USB-C GaN Charger
3. Teardown of Lenovo Thinkplus 135W Original Dual USB-C Cable
The article is originally written by @
Joey
posted on Chargerlab. All rights reserved.