Review of Apple Stores Anti-Theft USB-C Cable
Anti-theft measures are an essential aspect of any retail store, particularly for electronic devices that are high in value. For Apple, its devices are always in demand, and as a result, the company has developed many anti-theft measures to prevent products from being stolen. One of these measures is the Apple anti-theft cable, which looks like an ordinary USB-C cable, but serves a more important purpose. It's a simple yet effective way to keep Apple devices safe and secure, and in today's article, we're going to explore the specifics of this special cable.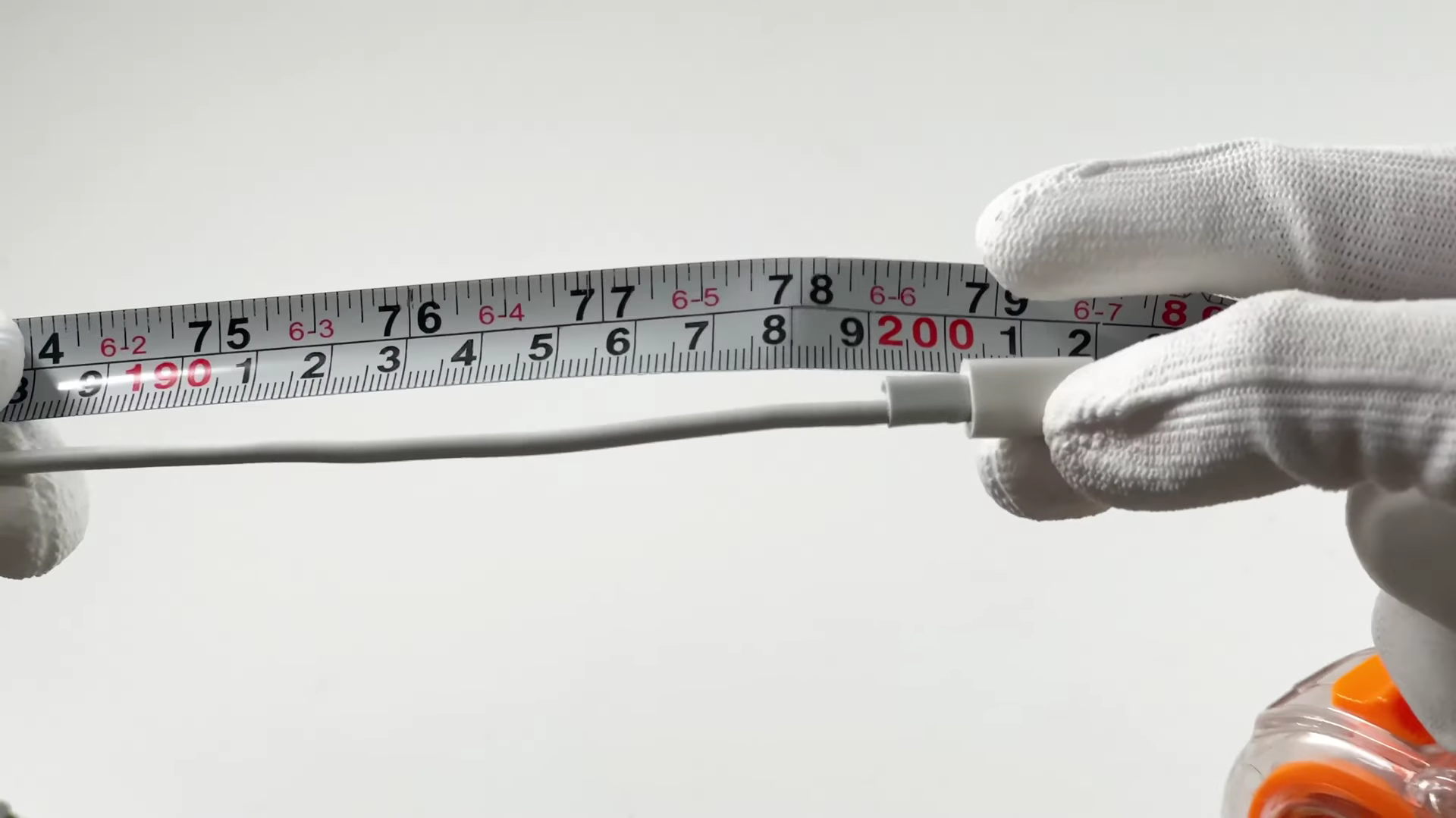 The length is about 2m (6.5 ft).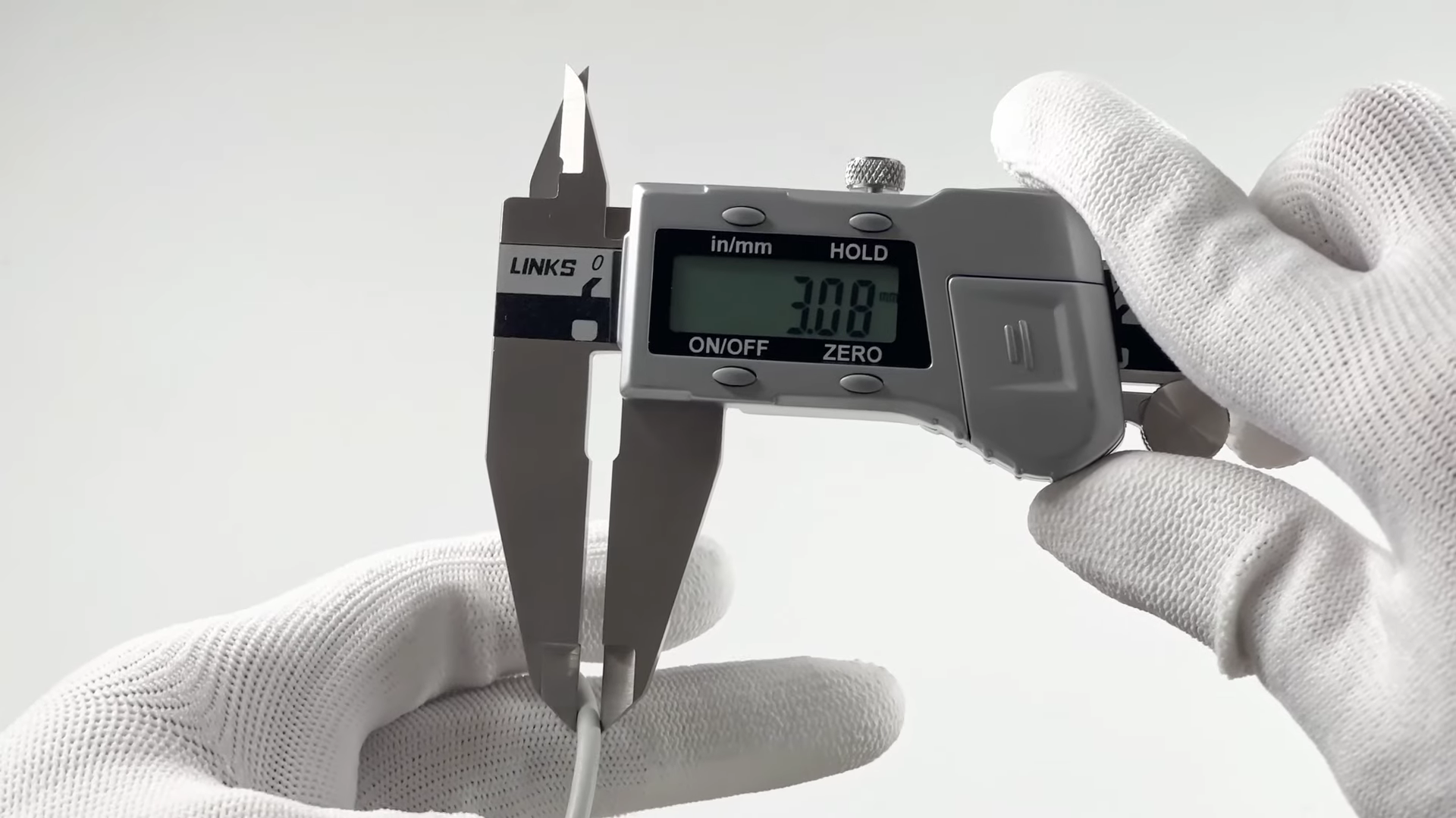 And the diameter is 3.08mm (0.12 inches).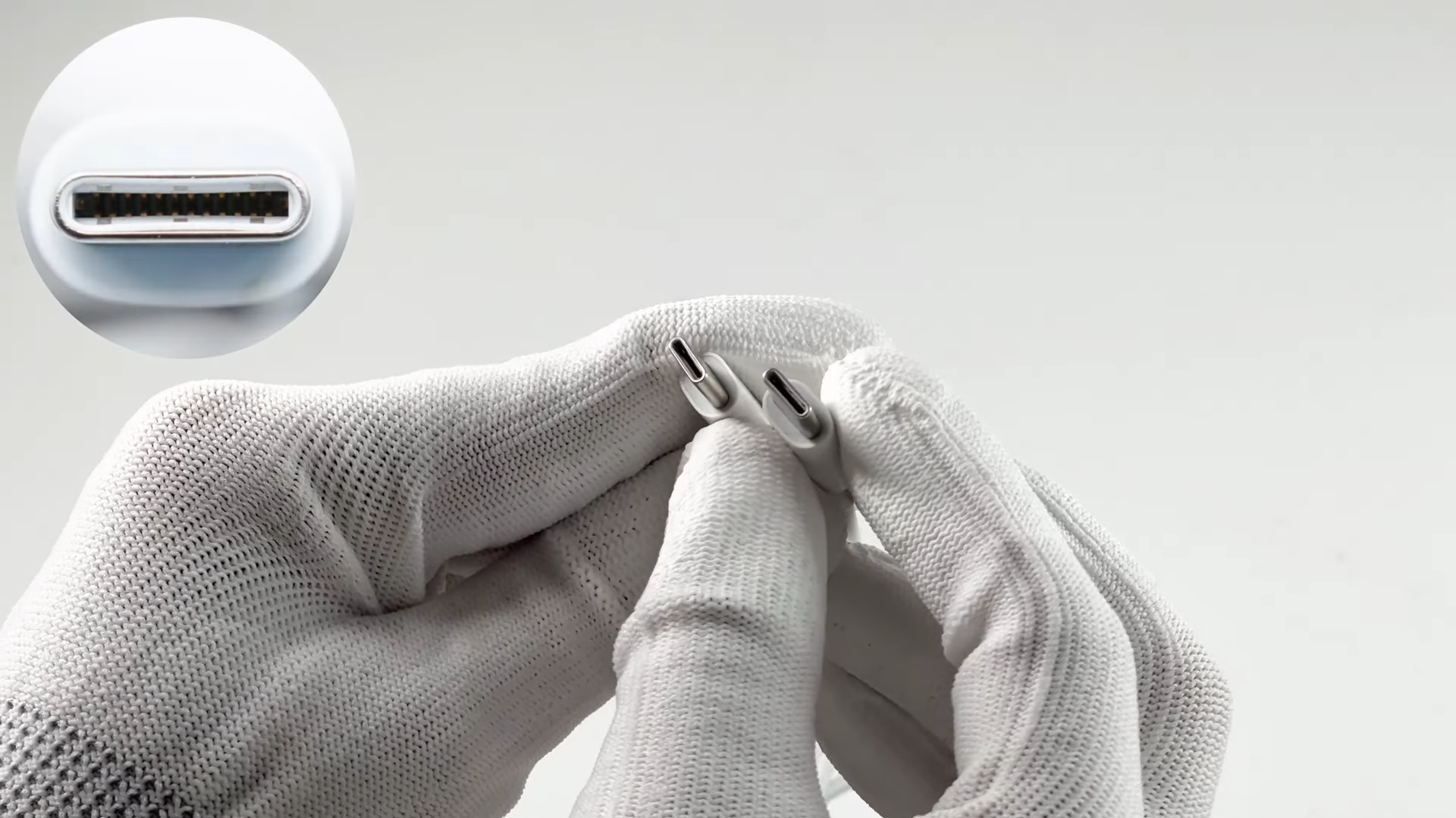 Surprisingly, both USB-C connectors adopt a "full-pin" design.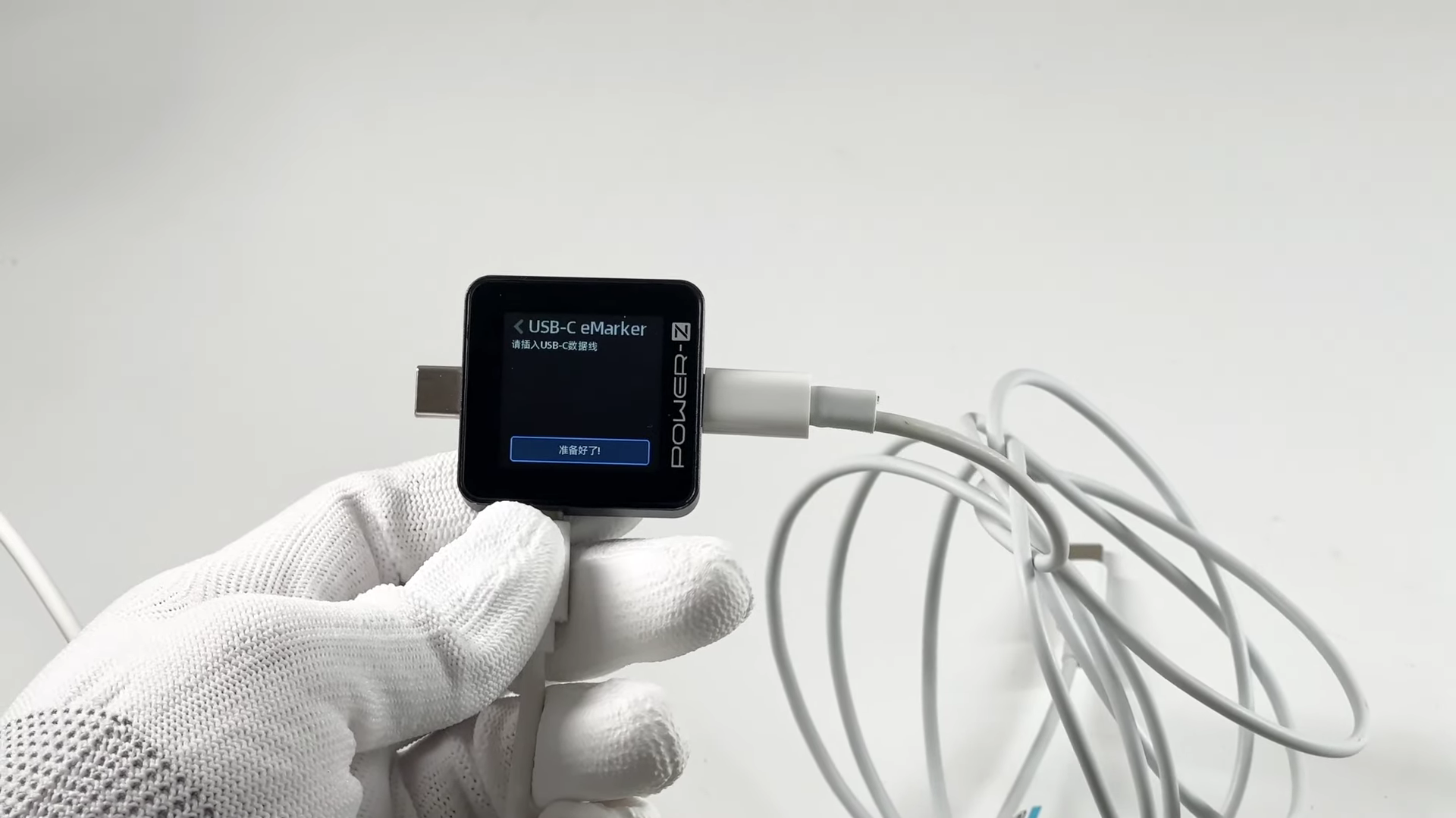 And our ChargerLAB POWER-Z KM002C shows it's not equipped with an E-marker chip, which means the charging power won't exceed 60W.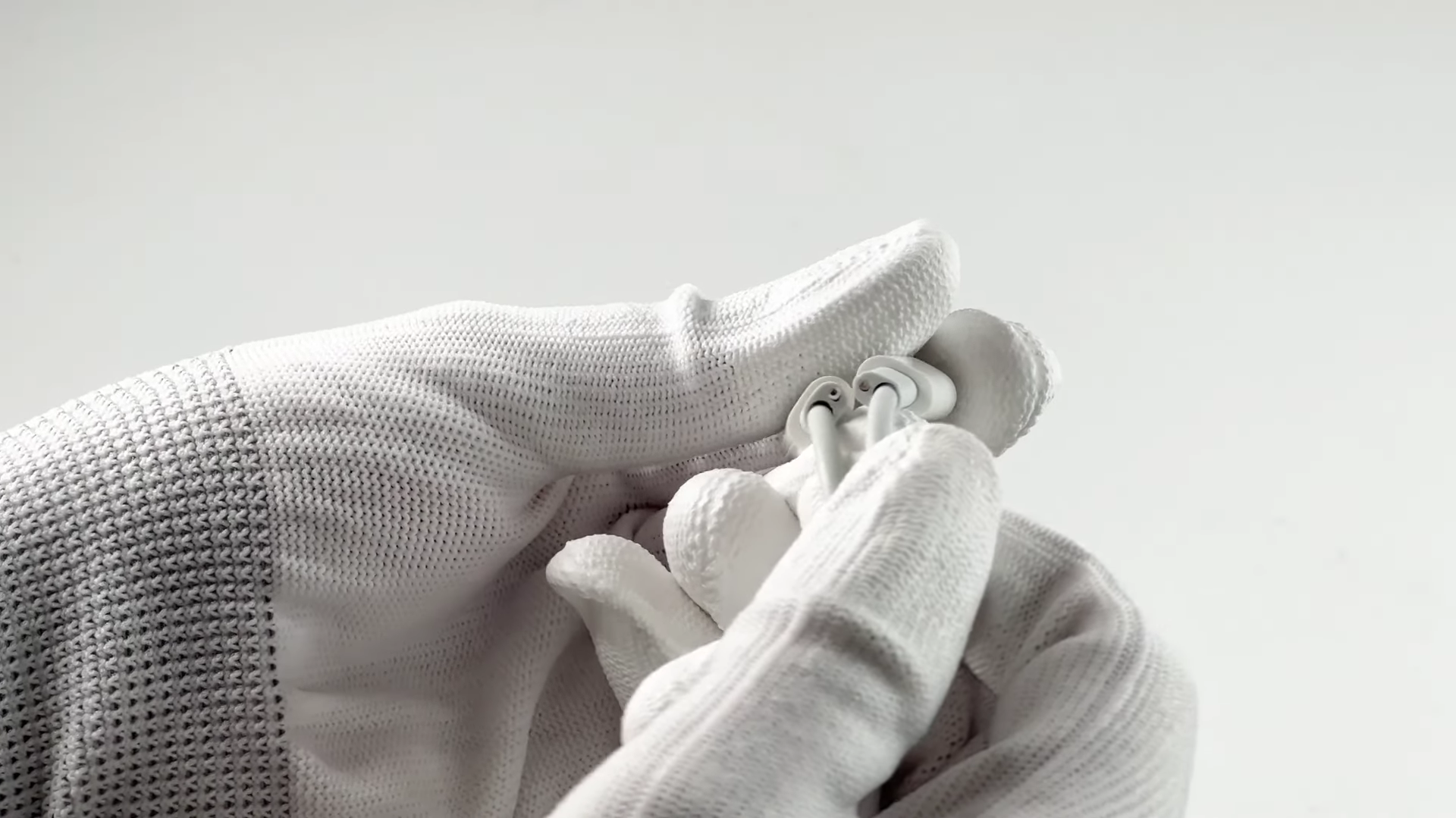 If we look closer at the junction, we find the junction is much wider than ordinary cable.
Cause it has an additional anti-theft cable next to the charging cable.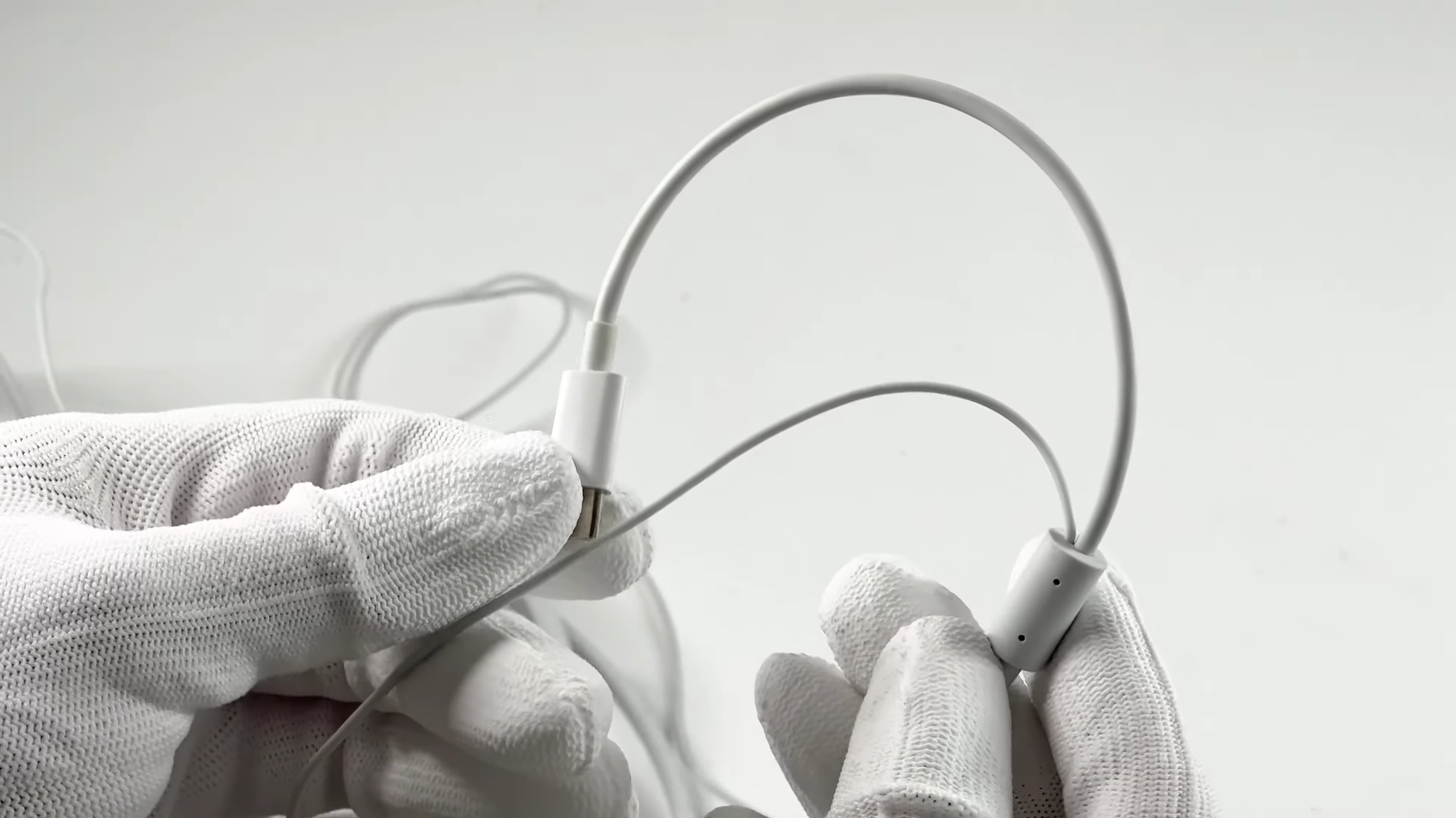 It was cut off before we got it, so we took another cable for example.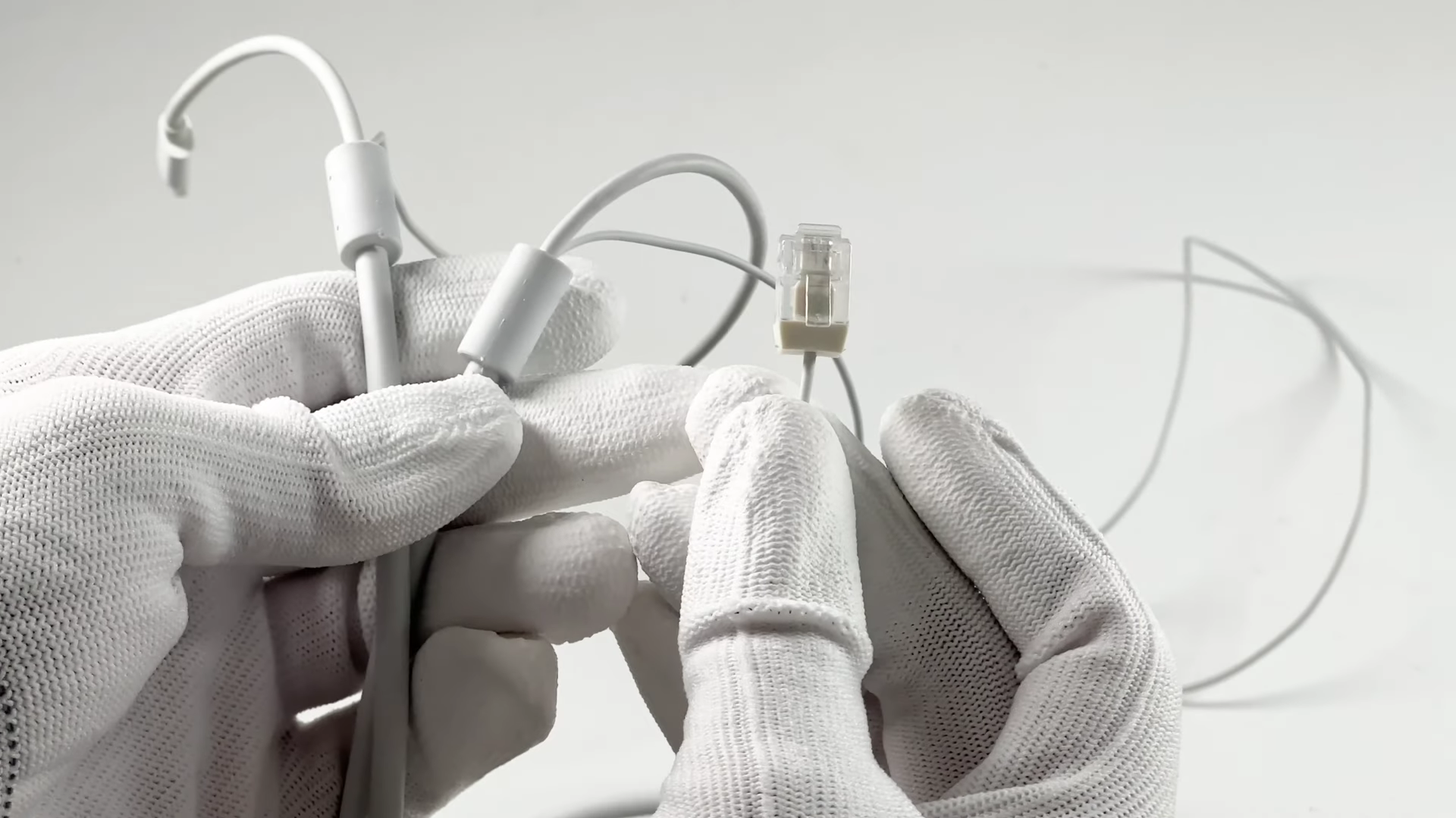 This end is pretty like the ethernet cable connector, which is connected to the table in the retail store.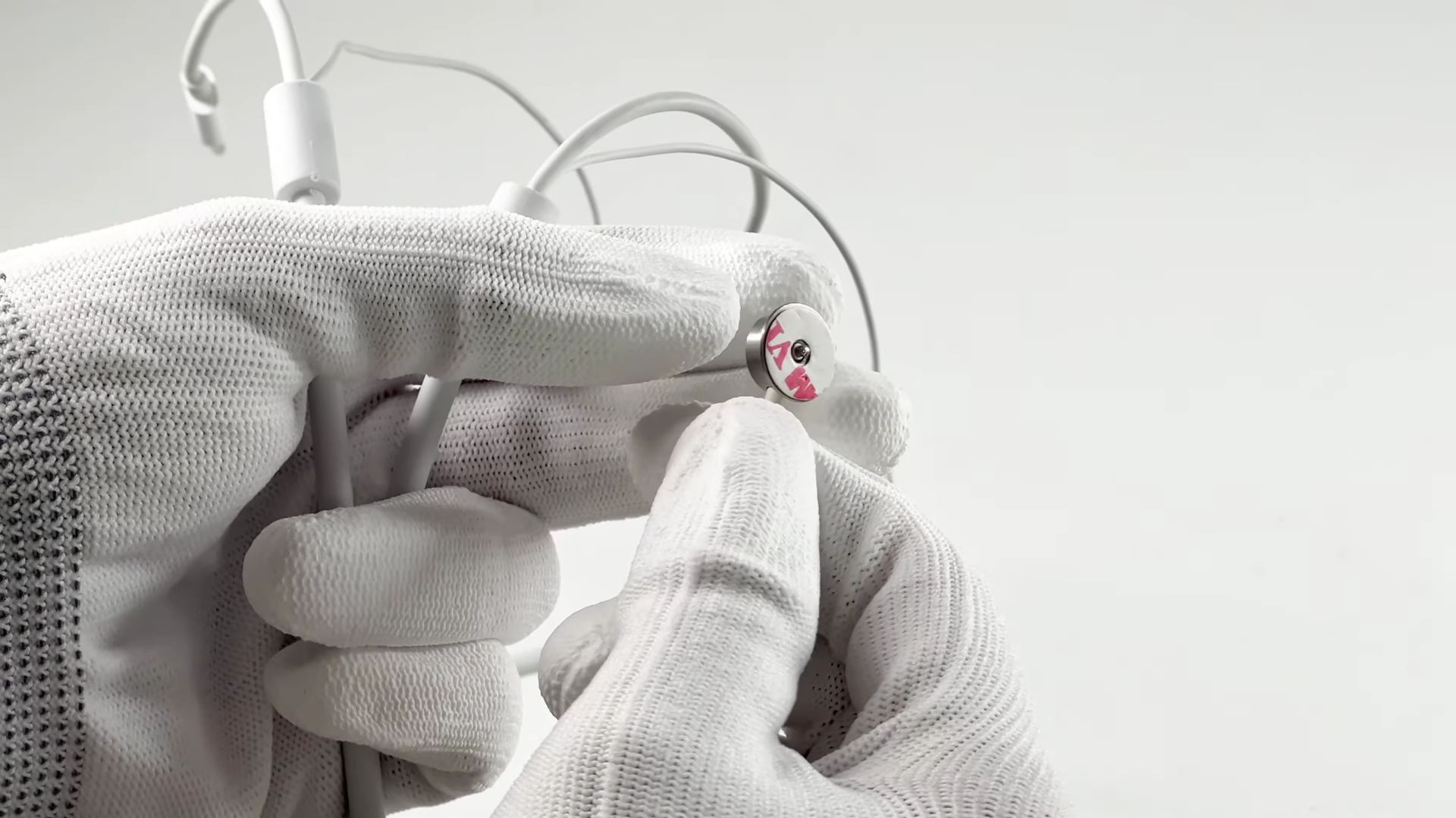 And the other end is attached to the device with a 3M sticker, such as iPhone, iPad, Mac, etc. Once disconnected, the alarm system can be triggered directly.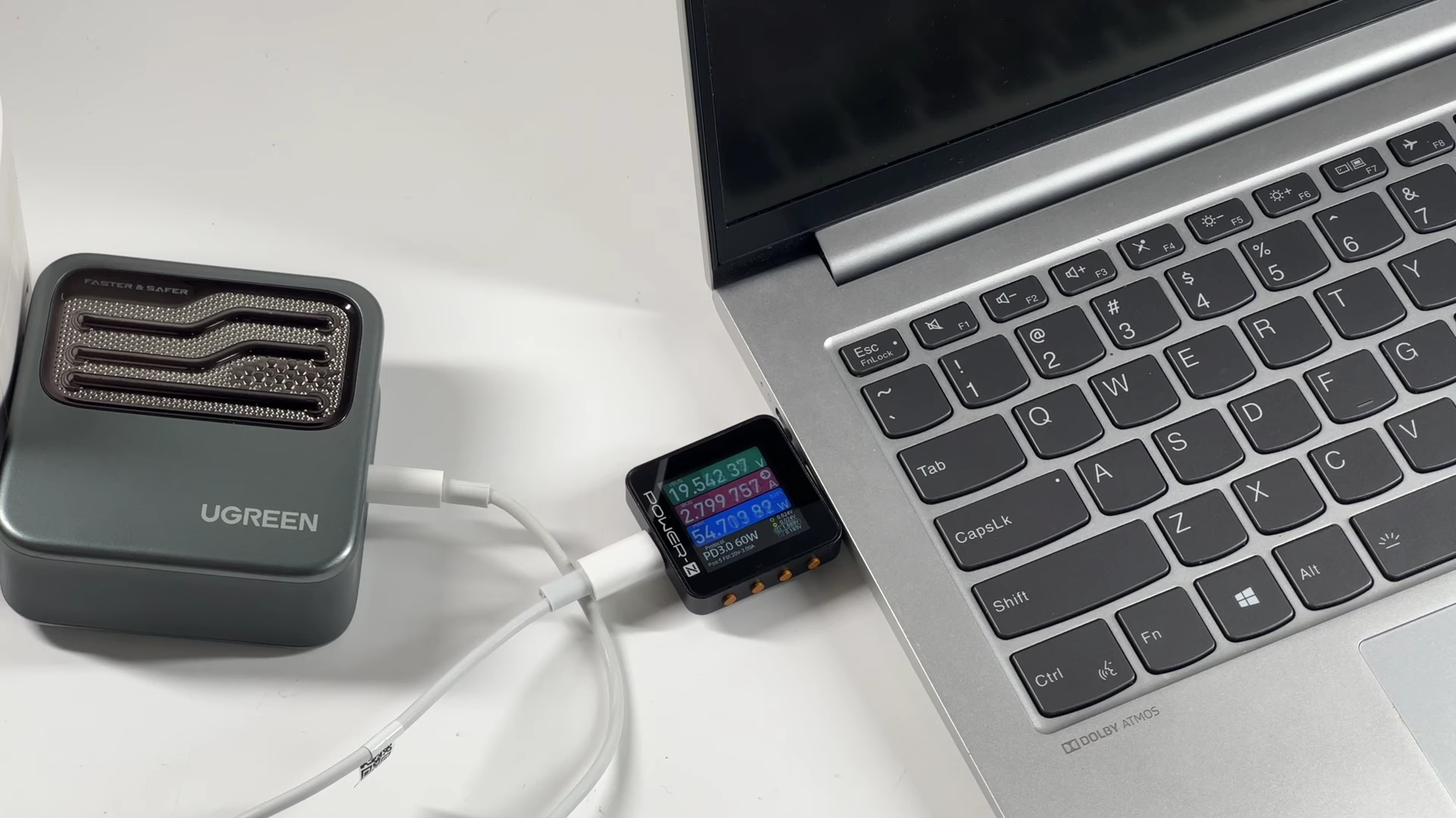 As for charging performance, we use it to charge several devices. The maximum current is limited to 3A, so even if the voltage can reach 20V, the power cannot exceed 60W.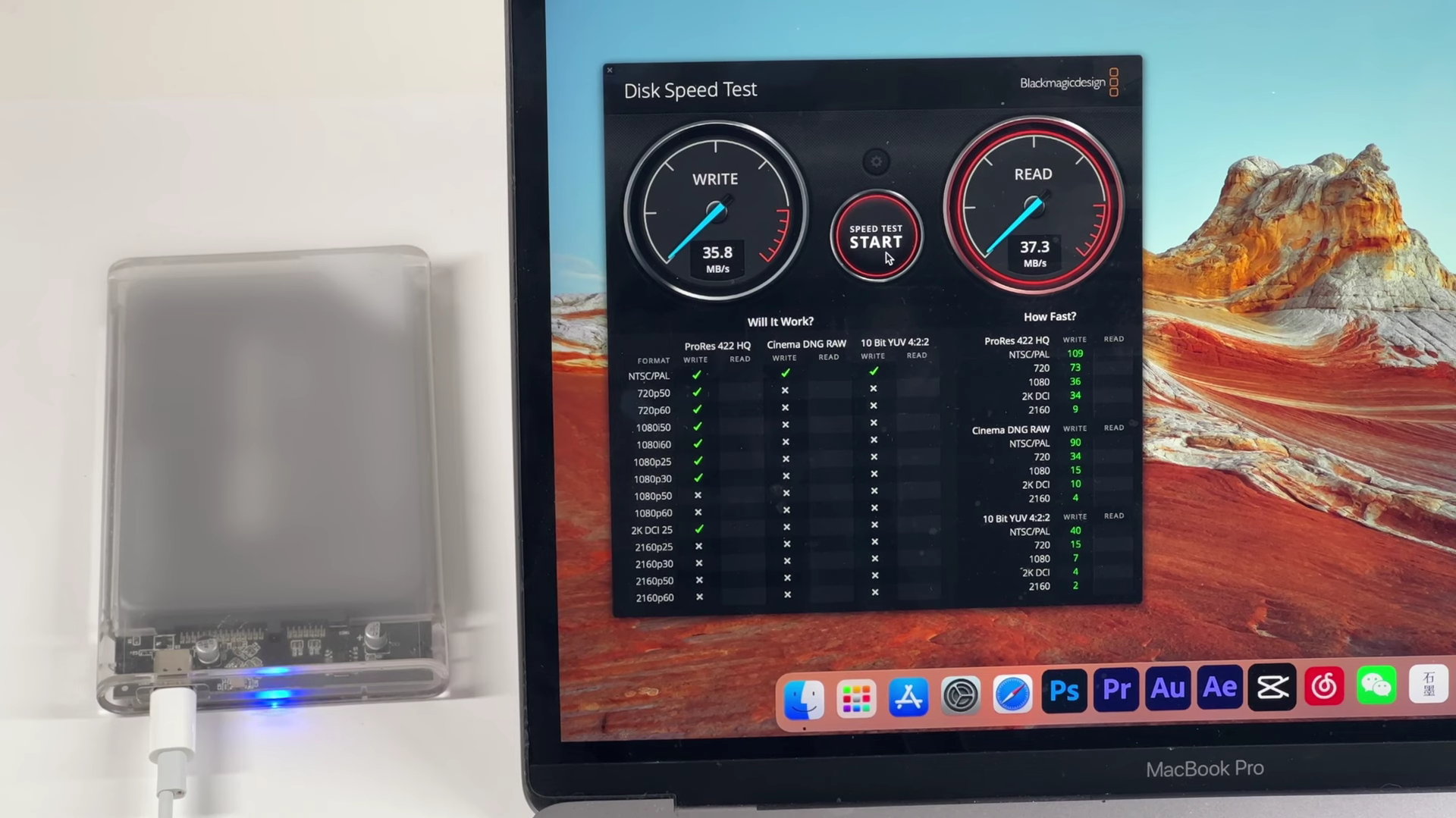 Since the writing and reading speed is only about 35MB/s, which is USB2.0, so it's only used for charging and anti-theft, not video transmission.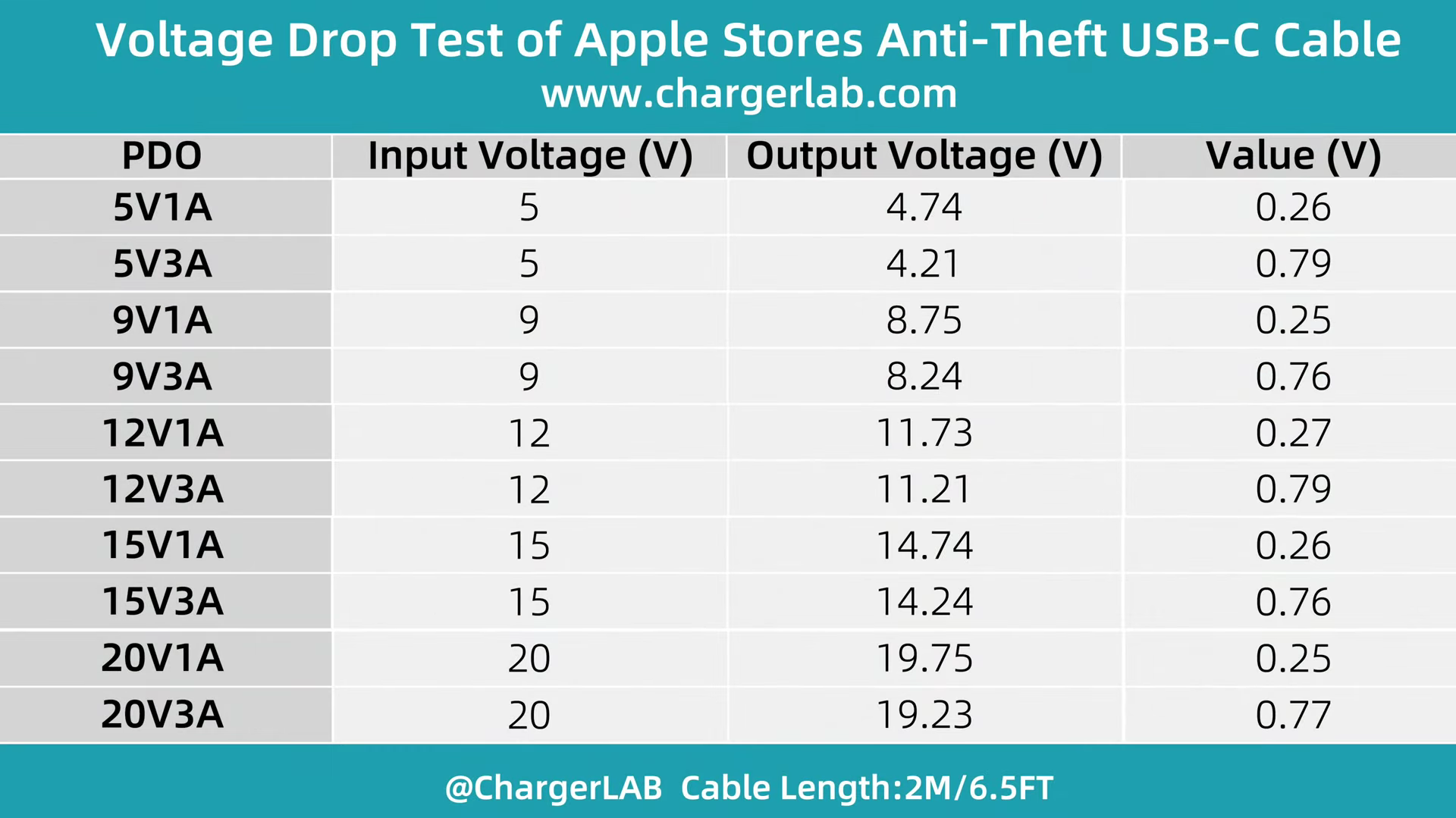 Next, let's do a voltage drop test to check the voltage difference between the input and output. Here is the result.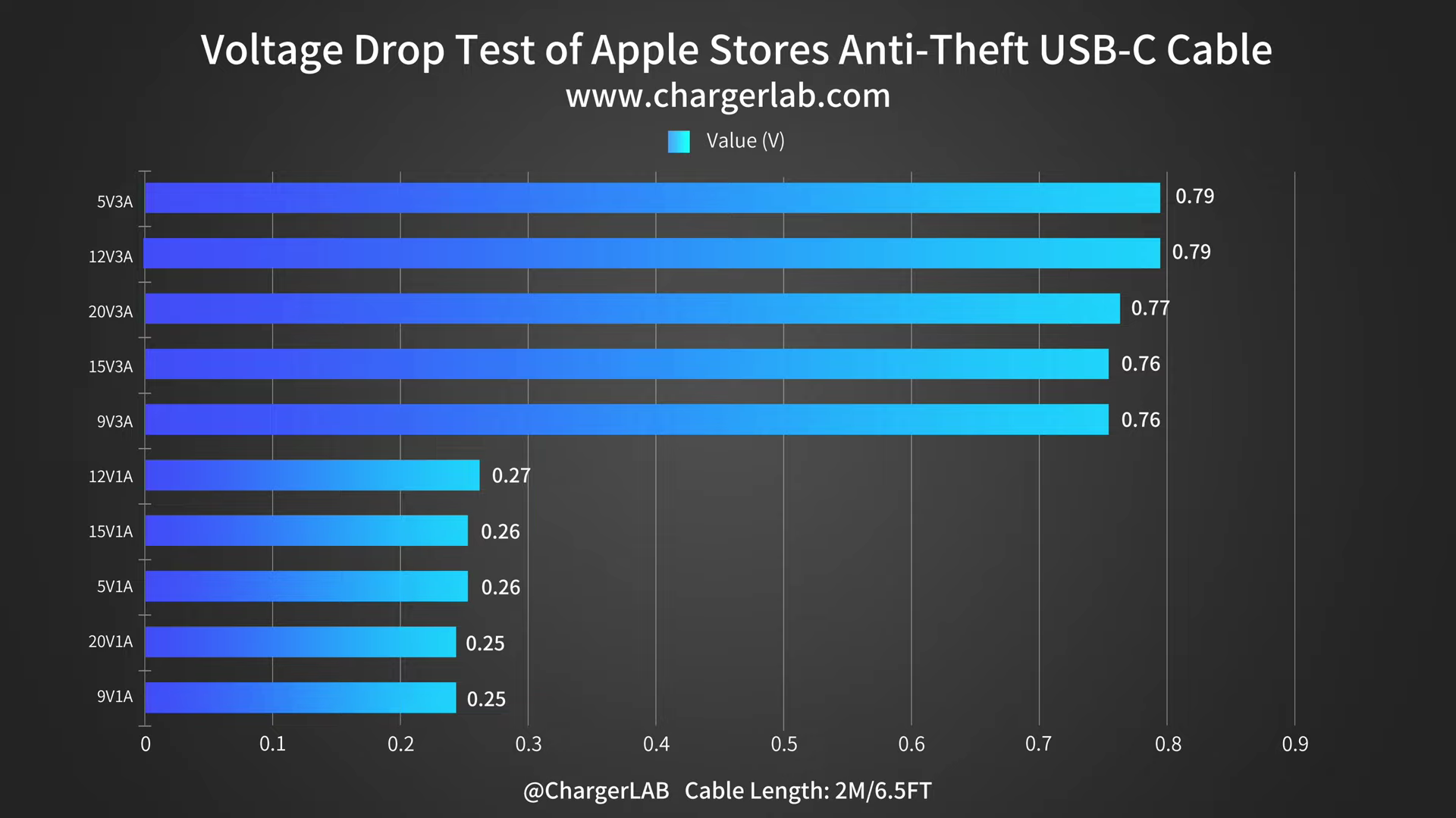 The largest difference we found was 0.79V at 5V3A and 12V3A, and the smallest difference was 0.25V at 9V1A and 20V1A. The differences of 3A was between 0.76-0.79V, and the differences of 1A was between 0.25V-0.27V. The higher the current, the higher the voltage difference.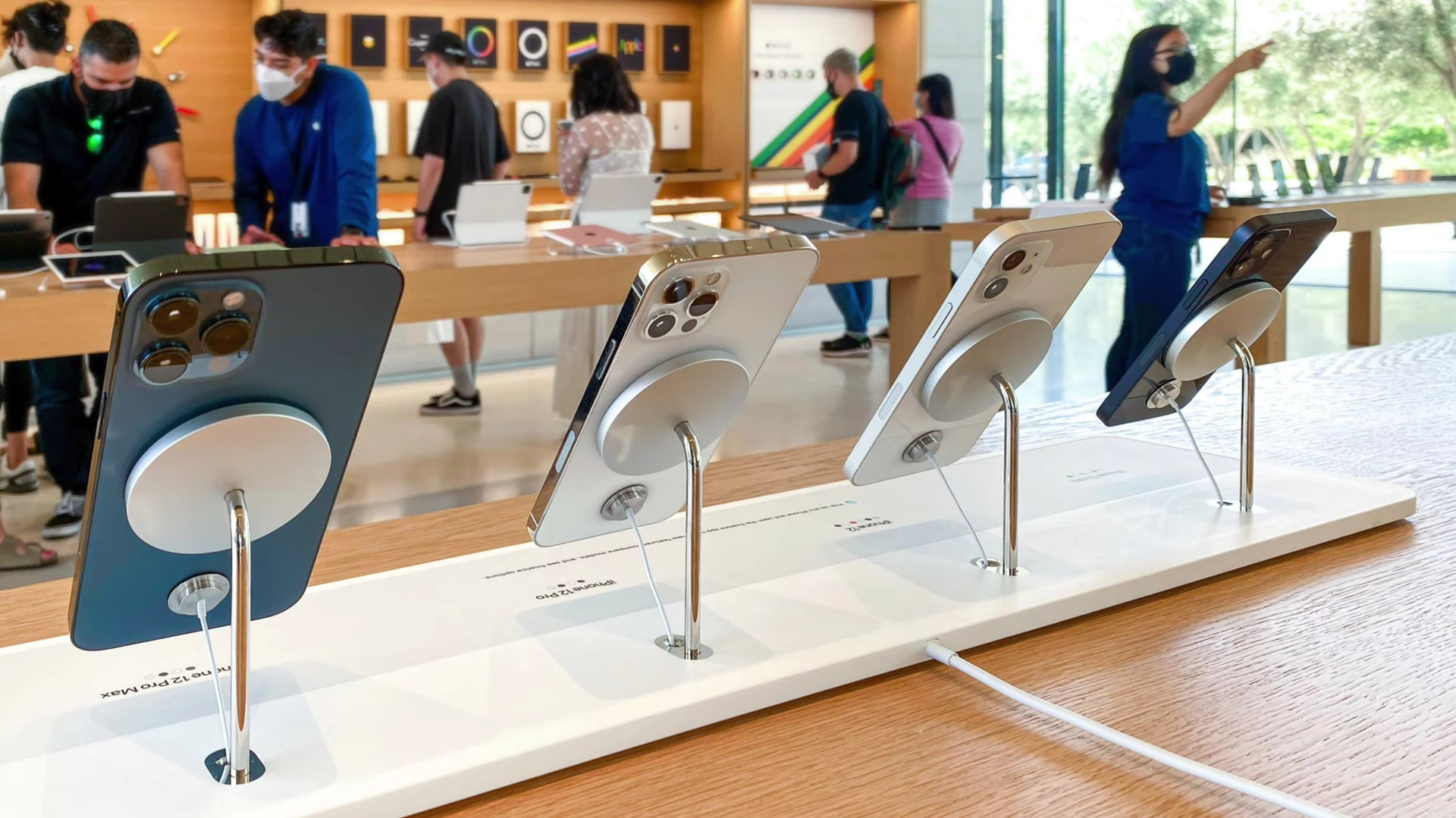 While this is not the only Apple anti-theft cable, it's certainly one to be aware of. For example, the iPhone needs a USB-C to lightning anti-theft cable, and MagSafe wireless charging will be another anti-theft cable. Some high-power devices, like the 16-inch MacBook Pro, will need a 140W cable.
Related Articles:
1. How Lightning Cable Works? | Brief Introduction of Lightning Connector
2. Teardown of Apple Woven USB-C to Lightning Cable (1 m)
3. Quick Peek | Apple Stores Anti-Theft USB-C Cable
The article is originally written by @
Joey
posted on Chargerlab. All rights reserved.