Navitas and GravaStar "Roll Out" World's First 65 W GaNFast Chargers Customized to Transformers
3-output 65W mobile fast chargers based on sentient robots Optimus Prime and Bumblebee are enabled by autonomous next-gen GaNSense Control power electronics

Torrance, CA., USA, June 23rd, 2023— Navitas Semiconductor, announced that GravaStar's new Alpha65 Transformers-branded fast chargers use the next-generation GaNSense Control power IC.
These custom chargers celebrate the world-wide release of the action-packed movie "Transformers: Rise of the Beasts." Well-crafted, with unique design, the chargers combine real-world, high-performance GaN with sentient 'mecha' robot sci-fi culture. Each '2C1A' 65 W charger has two USB-C and one USB-A output, to fast-charge three devices simultaneously, including laptops, cellphones, tablets, earbuds, etc.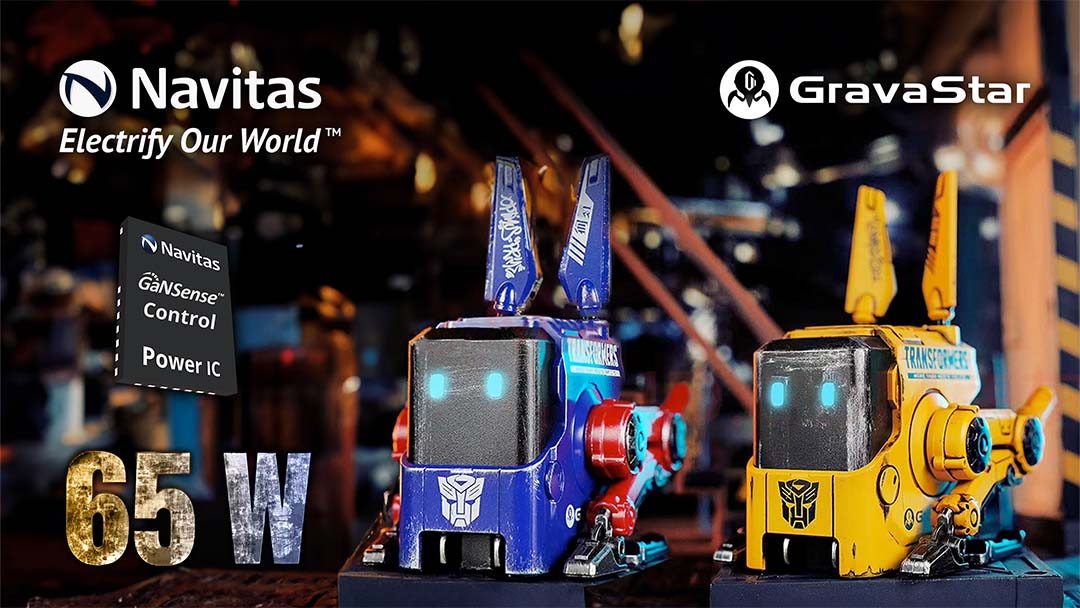 The Alpha65 chargers are designed as cute pet robots, with 360° rotating magnetic antenna and 45° foldable legs for more playability. Inspired by two popular Transformers characters – Optimus Prime and Bumblebee – Alpha65 chargers come in two colors: blue and yellow. Each charger is adorned with the classic logo of the Autobots, and the overall finish is hand-polished, highlighting the texture of battle damage to display each leader's spirit.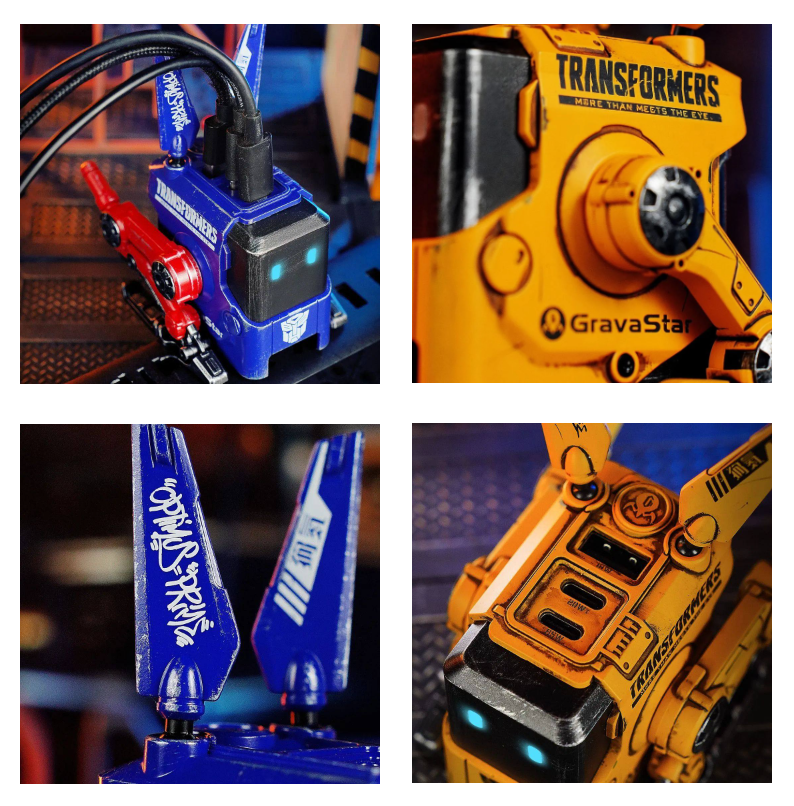 Each tiny charger measures only 58 x 35 x 55 mm (112 cc), yet 'transforms' 4x bigger, to a mighty 84.5 x 60 x 89 mm (451 cc) with extended antennas and legs. The lightweight (128 g) design is achieved by Navitas' GaNSense Control which integrates a low-voltage silicon system controller with a high-voltage, monolithically-integrated GaN power IC. For the Alpha65, the NV9580 QR-flyback primary device is matched with the NV9701 IC for high-frequency secondary rectification to realize safe, energy-saving power conversion.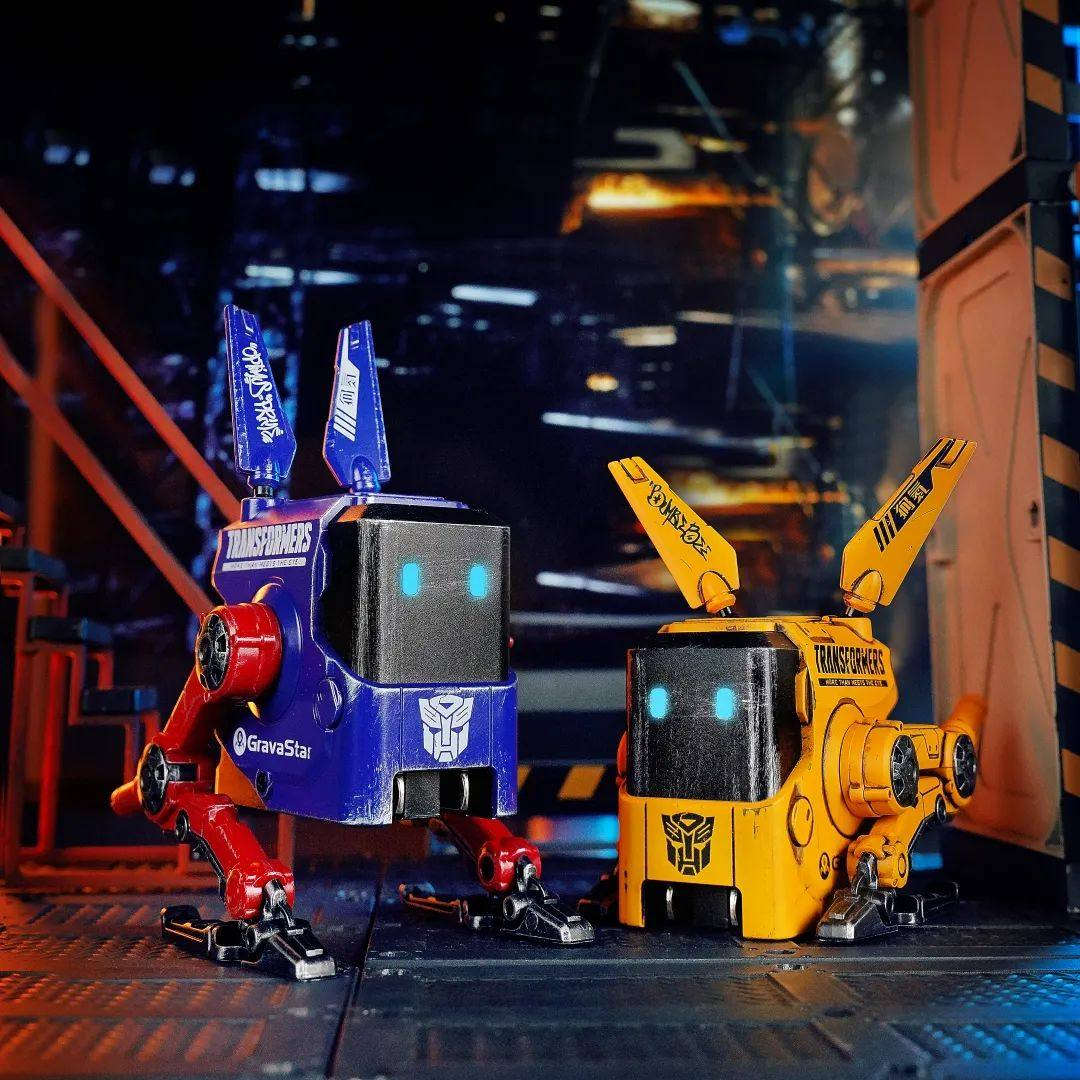 "GravaStar provides consumers with trendy and innovative 3C products. The Alpha Transformers design is not only a high-speed GaN charger but also an exquisite collectible for Transformers fans worldwide." said Gravistar founder and Chief Product Manager, Mr. Huang Yong. "The partnership with Navitas let us witness the enormous potential of GaNSense Control. We're looking forwarding to deeper collaboration with Navitas to introduce more, next-generation power devices."
Charles Zha, VP and GM of Navitas China sent his sincere congratulations: "Navitas is delighted that we helped GravaStar present Alpha 65W charger as a gift to Transformers fans. The success of the Alpha Transformer charger has sparked our imagination for the future of charger design, with confidence derived from the high level of integration and valuable features of Navitas' GaNSense Control."
About GravaStar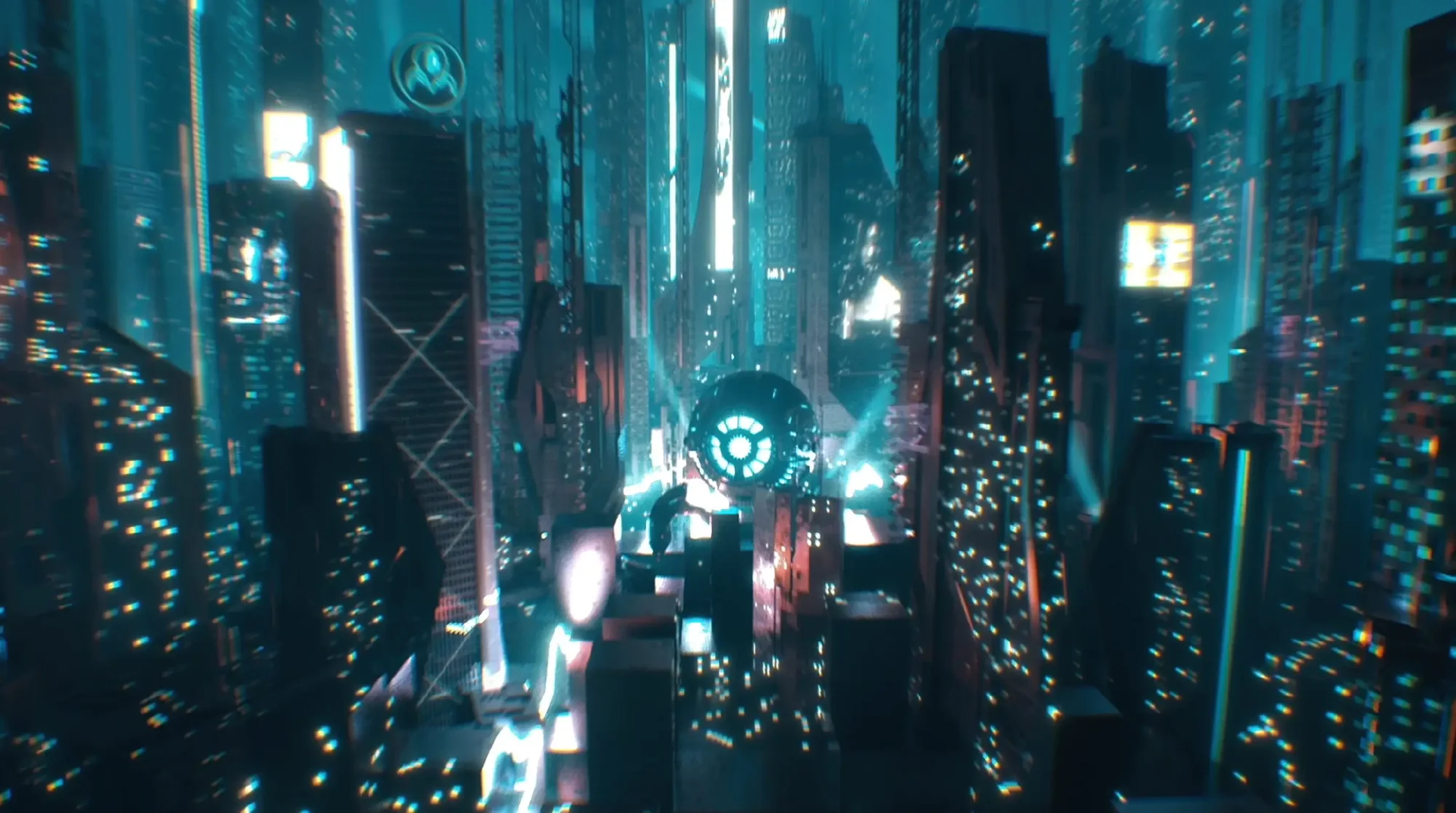 GravaStar was born from the founder Yong's vision to create a futuristic, cyberpunk world fusing sci-fi with hi-fi. The brand was established to merge mecha, metal, and technology in everyday products. With over 10 years of industrial design experience, Yong uses his personal passion to produce design-driven, hyper-modern playable collectibles that don't compromise on sound quality.
For more information, you can click here to visit their official website.
About Navitas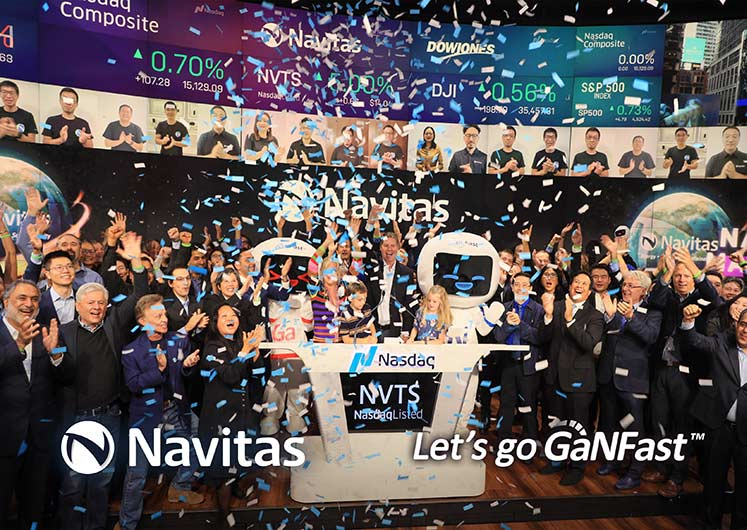 Navitas Semiconductor is the only pure-play, next-generation power-semiconductor company, founded in 2014. GaNFast power ICs integrate GaN power and drive, with control, sensing, and protection to enable faster charging, higher power density, and greater energy savings. Complementary GeneSiC power devices are optimized high-power, high-voltage, and high-reliability SiC solutions. Focus markets include EV, solar, energy storage, home appliance / industrial, data center, mobile and consumer. Over 185 Navitas patents are issued or pending. Over 75 million GaN and 10 million SiC units have been shipped, and with the industry's first and only 20-year GaNFast warranty. Navitas was the world's first semiconductor company to be CarbonNeutral-certified.
Related Articles:
1. Navitas Celebrates 75,000,000 GaN Power Shipments
2. Navitas Takes GaN Integration to Next Level with GaNSense Control
3. Navitas Power Forward with Next-Gen GaN and SiC Power Semiconductors at PCIM 2023
The article is originally written by @
Joey
posted on Chargerlab. All rights reserved.