How to Choose the Right Lightning Cable
Buying the right Lightning cable is much easier than buying the right USB-C to USB-C cable.
First and foremost, choose Lightning cables made by Apple, or MFi certified cables from third party manufactures for quality and longevity (MFi is short for Made for iPhone, iPad, and iPod and is Apple's licensing program for developers and manufacturers). An MFi certified product will have a logo as follows. You can go to Apple official MFi website to check out whether a product is truly MFi certified.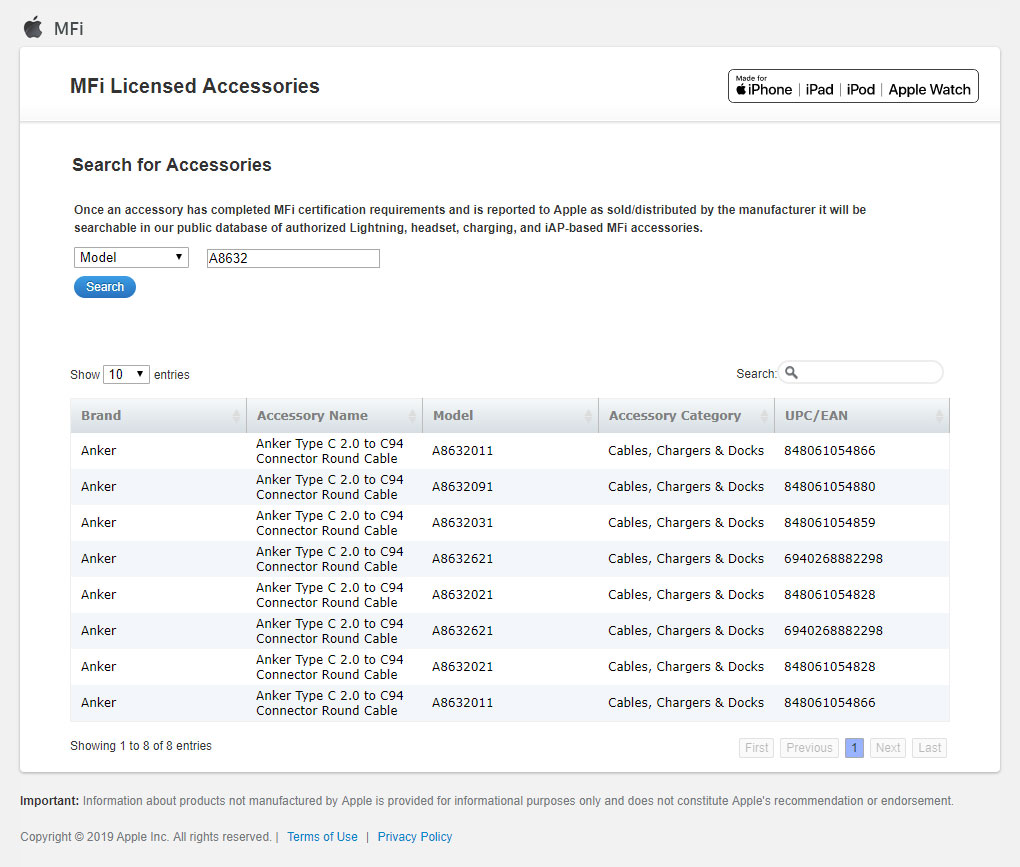 Secondly, if you want 18W fast charging for your iPhone 8 or later (charges 50% in about half an hour), go get a USB-C to Lightning (C2L) cable, and a USB-C PD charger. If you don't need fast charging or don't have a lot of USB-C devices, then you can simply choose normal UBS-A to Lightning cables (just like the in-box cable that comes with the iPhone), which will provide a maximum 12W (5V/2.4A) charging speed with the right charger. 18W may seem not that powerful, but it will save you quite some time compared to normal 5V/1A or 5V/2A charging, especially when you are using your iPhone while charging.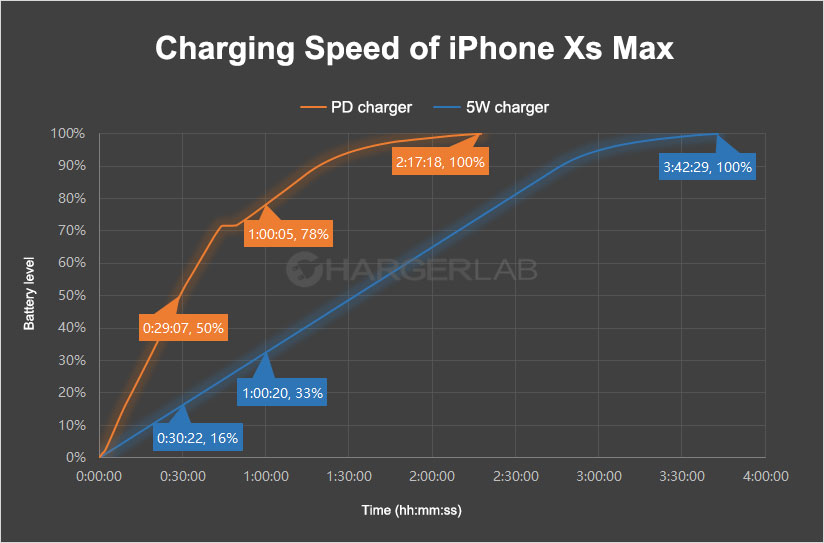 Last but not least, there are Lightning cables with integrated adaptors for better versatility, cables with different length for different scenarios, and cables with metal tips and nylon/Kevlar sleeves for extra durability. You can decide whether to pay a premium for those added features.

Here's more info if you want to go deeper into Lightning (our POWER-Z MF001 professional MFi tester provides detailed information for Lightning cables):
Conclusion
In short, buy Apple-made, or MFi certified Lightning cables. Choose C to Lightning cables if you want fast charging. That's all.
The article is originally written by @
Floyd
posted on Chargerlab. All rights reserved.