HDMI Port | Baseus launched 67W GaN5 Desktop Charger

With the advancement of technology, notebooks, especially business notebooks, have become smaller and smaller, and they are equipped with as few connectors as possible, sometimes only USB-C ports. Therefore, high-power chargers and docking stations become essential when traveling for business, and it is very messy.
Recently, Baseus launched the 67W GaN5 Desktop Charger with HDMI port on Amazon US, which combines a high-power charger and an HDMI hub into one ultimate device.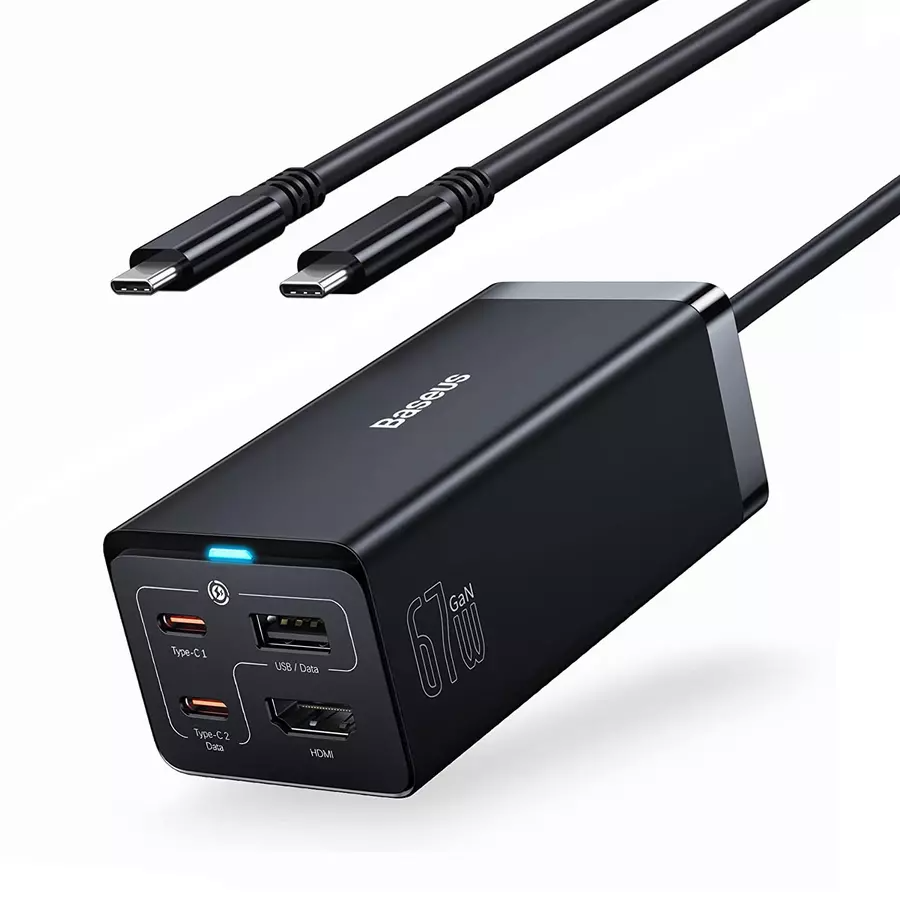 It adopts a rectangular design with an ice blue indicator light on top of the USB module. And it comes with a 1.5m non-detachable power cord, which makes it easy to extend the power from the wall outlet to the desktop. Thanks to the Baseus GaN5 technology, the overall size is only 96 x 46 x 38mm (3.78 x 1.81 x 1.50 inches), and the power density is 0.4W/cm³.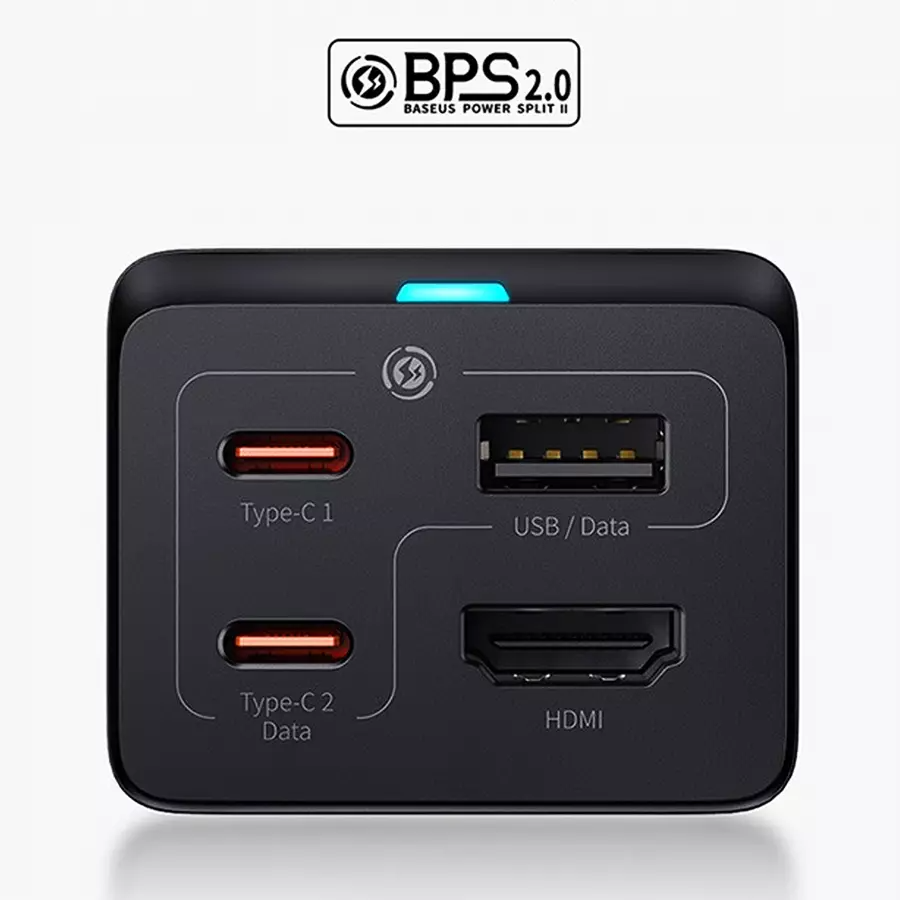 It has two USB-C, one USB-A and one HDMI ports in total. Among them, USB-C1/C2 supports 67W high-power PD fast charging, USB-C2 can be used for video signal input, and USB-A is used for devices like mouse and keyboard.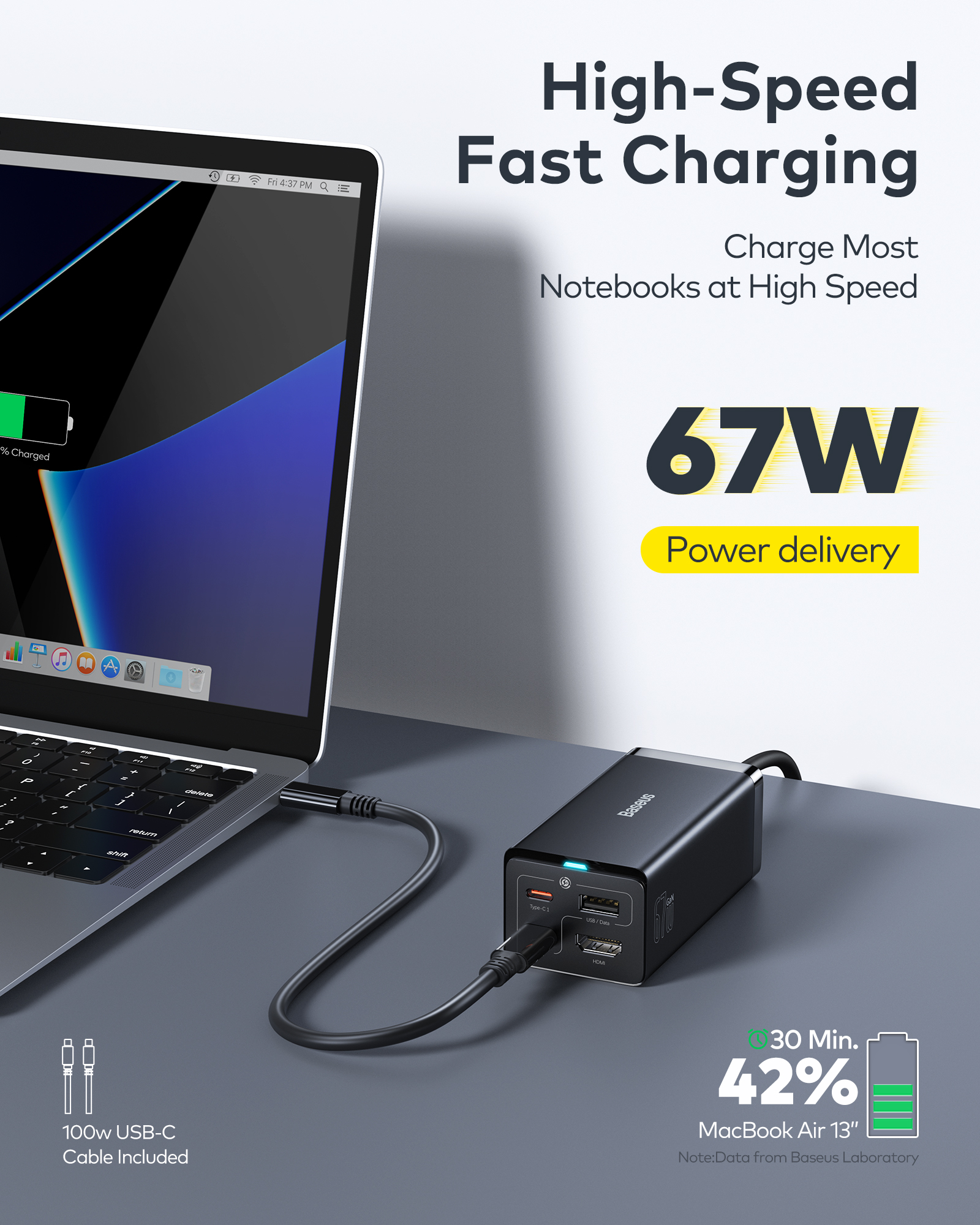 Since the maximum power for those two USB-C ports is the same, you can use either port to get the maximum 65W output. It also has five fixed PDOs of 5V3A, 9V3A, 12V3A, 15V3A, 20V3.35A, which can provide fast charging for a variety of electronic devices. When two devices use USB-C1 and USB-C2 ports at the same time, the power is 45W and 20W, respectively.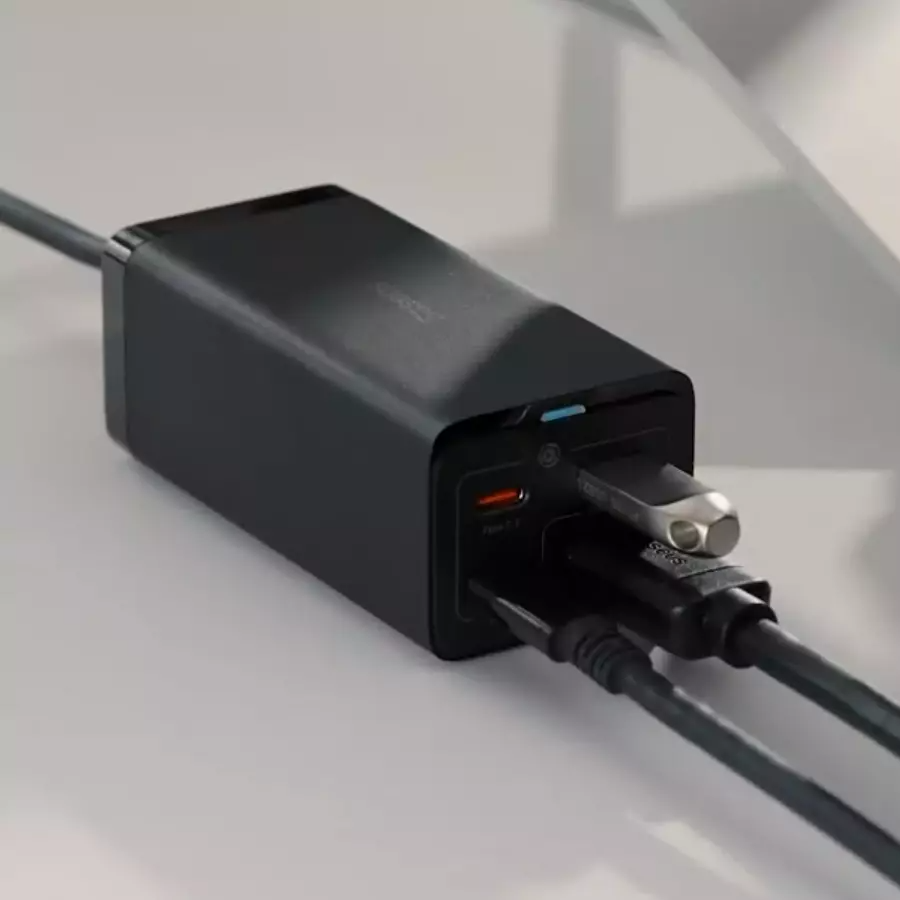 As for the USB ports, an electronic device such as a laptop can expand its USB-C into one USB-A and one HDMI port through the USB-C2 port. The expanded USB-A port is mainly used to connect common peripherals such as mouse and keyboard receivers, USB flash drives, printers, scanners, etc.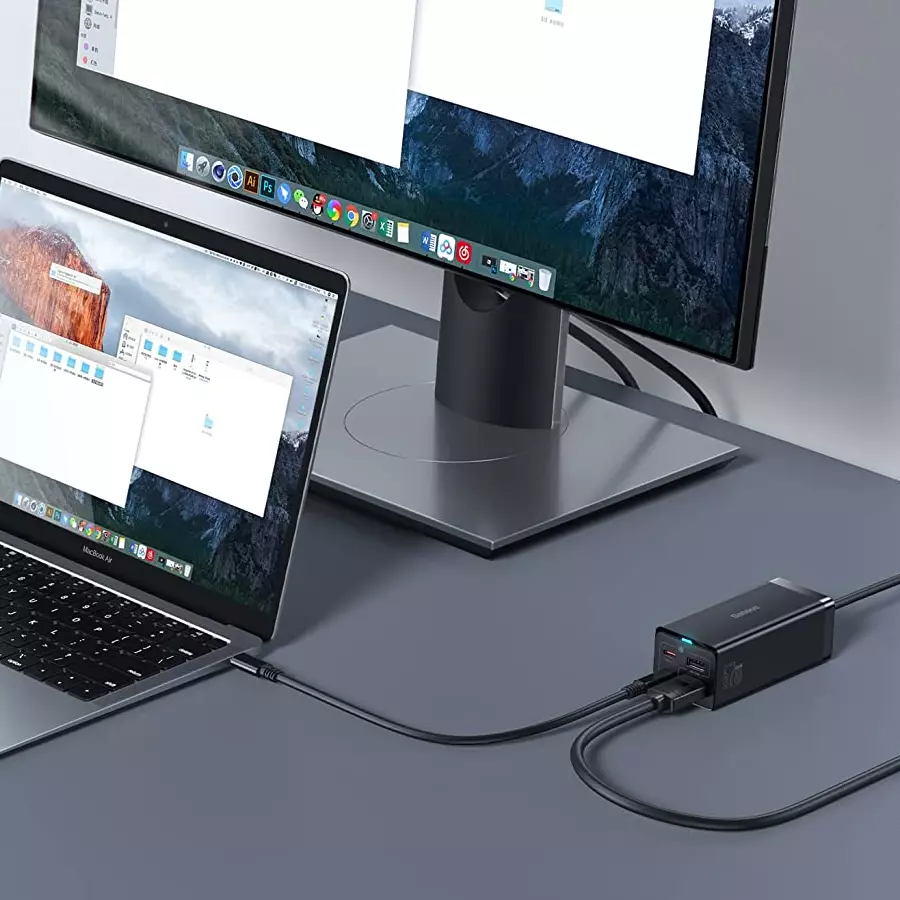 While connected to the charging port of the notebook, it can project the screen to a large display through the HDMI video port, supporting up to 4K@30Hz.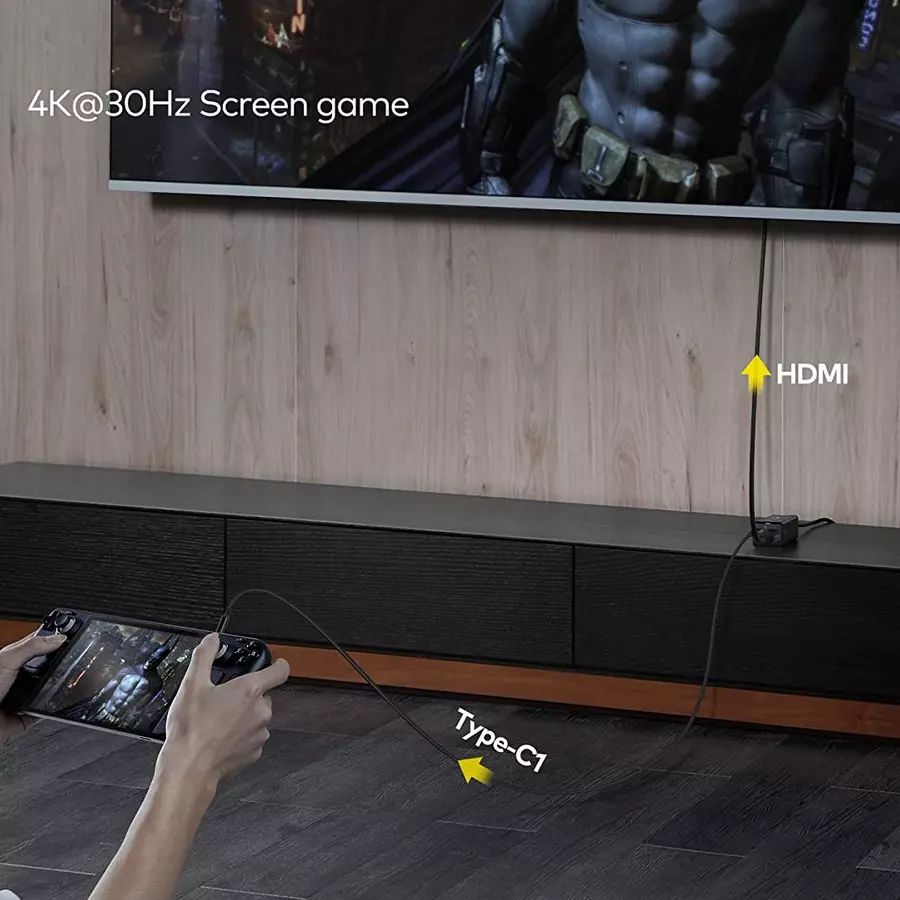 Wanna charge your steam deck and project it to your big TV when running out of battery? You got it!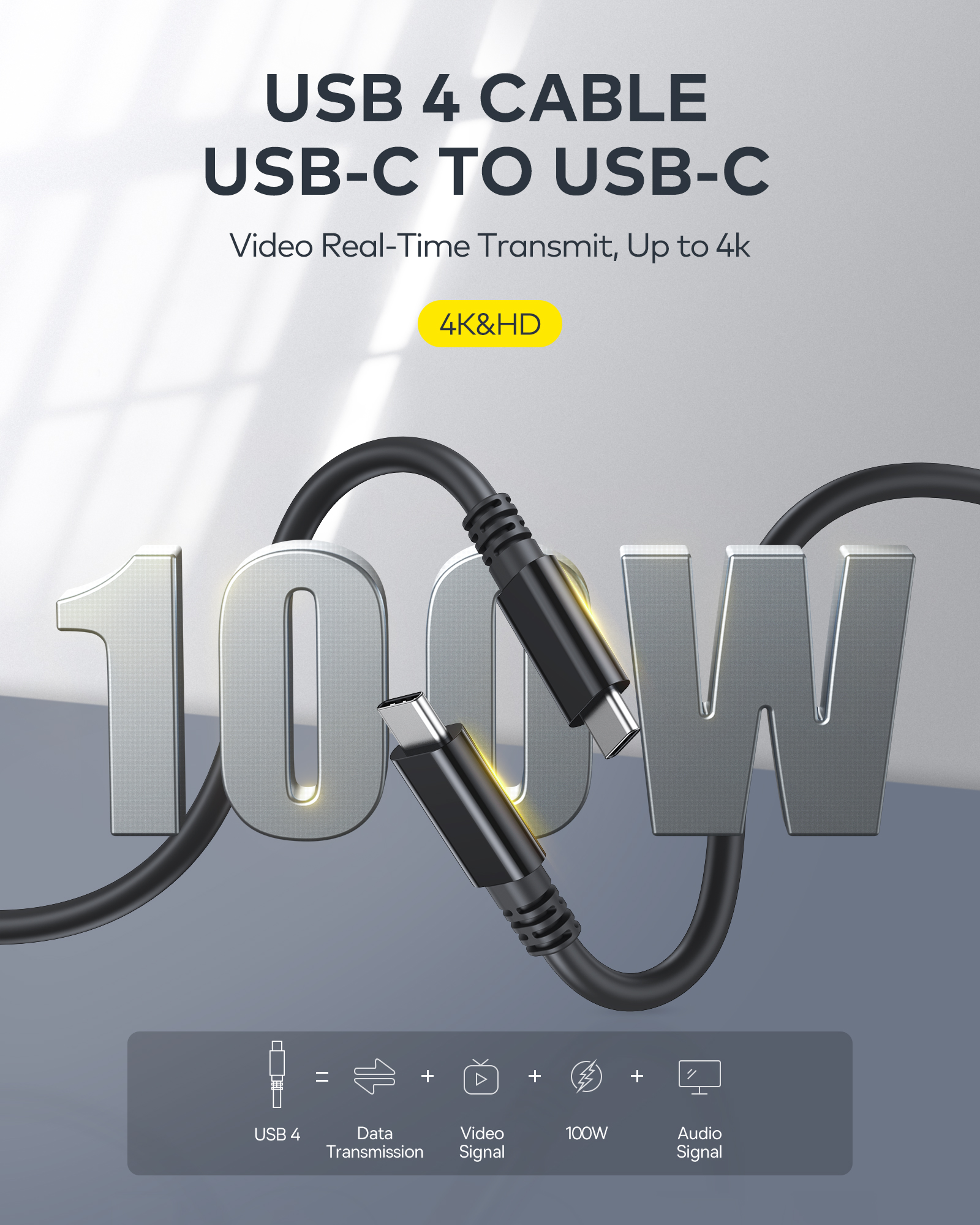 For user convenience, it comes with a USB4 USB-C to USB-C cable. The cable length is 1m (3.3 ft) and supports 40Gbps data transmission, 100W power transmission and 4K video transmission. What's more, this USB4 cable is priced at $11.99 on UGREEN's official website, which is a good deal.
Summary of ChargerLAB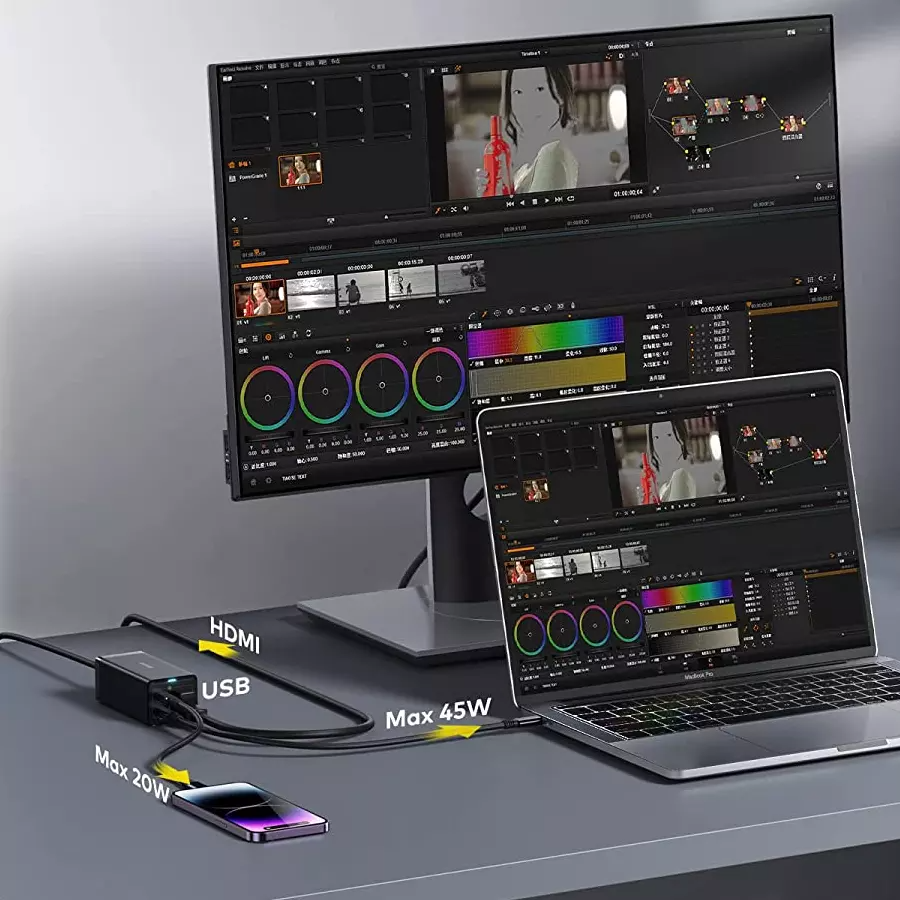 The Baseus 67W GaN5 desktop charger brings you a charging experience you've never had before. Combines 67W GaN fast charger and HDMI hub into one design,satisfying your charging, screen casting and port expanding needs at once.

Related Articles:
1. Teardown of Baseus 100W Slim Laptop Power Bank (Blade Series)
2. Teardown of Anker UK Power Strip With 18W USB-C
3. Charging without Charger | Teardown of UGREEN DIGINEST Power Strip With Dual 65W USB-C Ports
The article is originally written by @
Joey
posted on Chargerlab. All rights reserved.