Up to 6 kWh | Introducing the EcoFlow DELTA 2 Max Extra Battery Kit
Portable power stations have already gained widespread popularity across the world, catering to everyday electricity needs such as camping, road trips, and household emergencies. The typical capacity of the portable power stations that people come across falls within the range of 300Wh to 1000Wh, which is generally sufficient for regular use. However, for specialized power demands, this might fall short. Recently, EcoFlow has unveiled a flagship product, the DELTA 2 Max Extra Battery Kit, addressing the needs of ultra-long endurance and high power consumption scenarios. This exceptional kit boasts an astonishing 6144Wh battery capacity.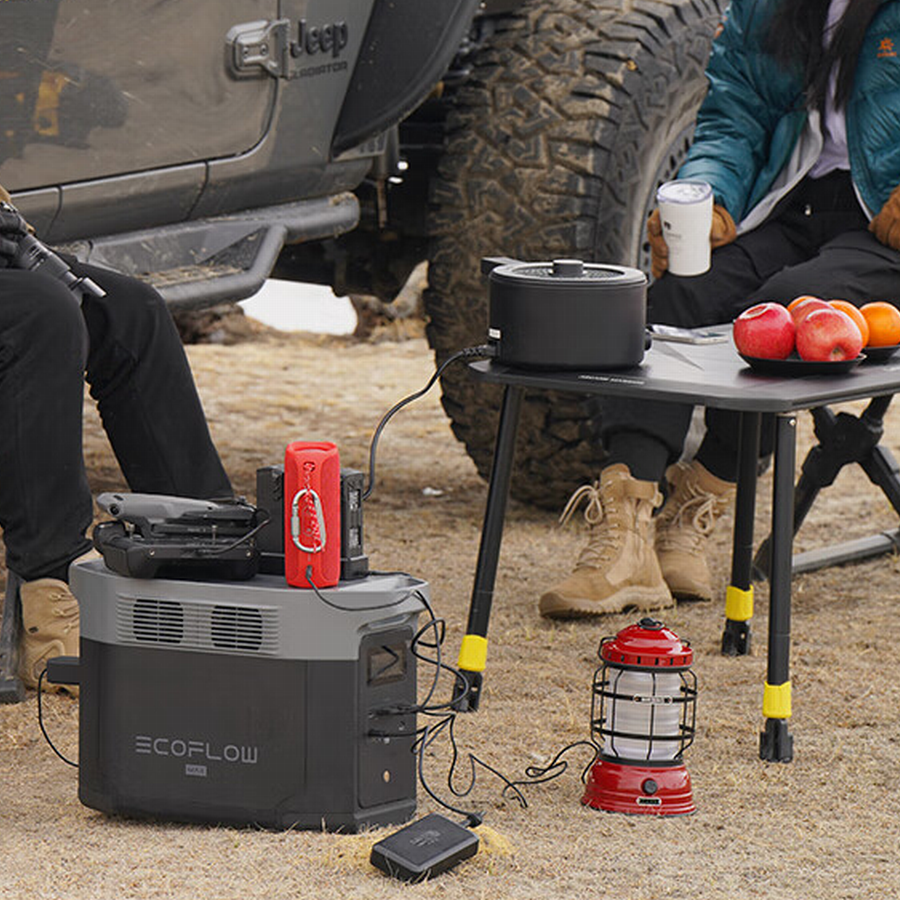 The exterior of the EcoFlow DELTA 2 Max is constructed using highly-rated UL94-5VA fire-resistant materials, while its interior is reinforced with an aerospace-grade aluminum alloy frame, complemented by a rubber anti-slip base to prevent slipping and provide cushioning. The innovative front-to-back convection cooling fan design ensures stability during high-power output, and the built-in handles on either side facilitate easy portability.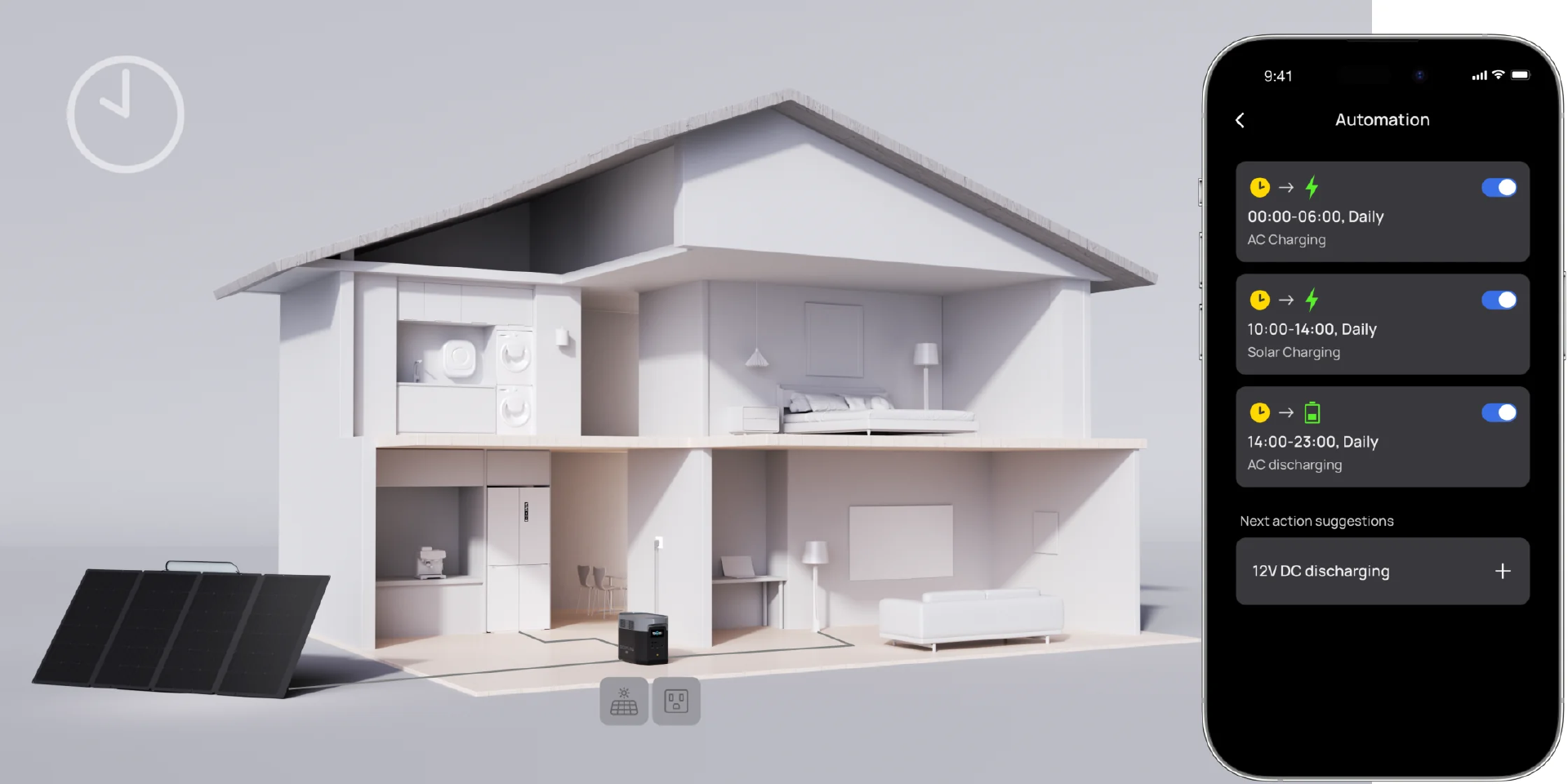 As for performance monitoring, the device features a sizable front display that offers users precise operational insights, including input power, output power, remaining battery percentage, and total runtime. And if these details aren't sufficient, you can take advantage of the dedicated app to personalize your energy management. This empowers you to automate charging and discharging according to your preferred timeframes.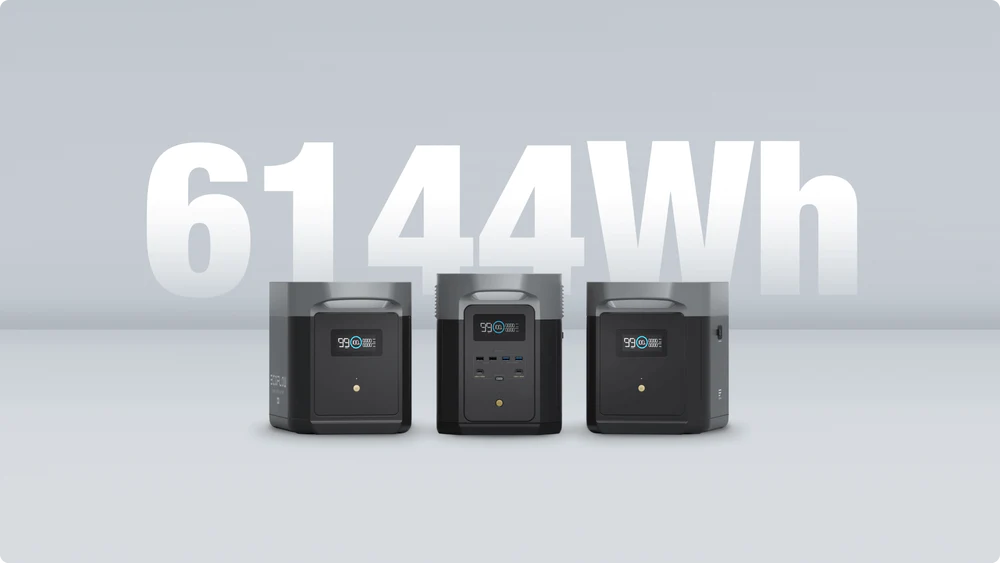 Internally, it houses a durable and safe lithium iron phosphate battery pack. The standalone main unit alone offers a massive 2048Wh power reserve, which is already considered a great powerhouse in the realm of portable power stations. Moreover, it can be expanded through external battery packs. With the capacity to support up to two additional external battery packs, it can extend its capacity to 6144Wh.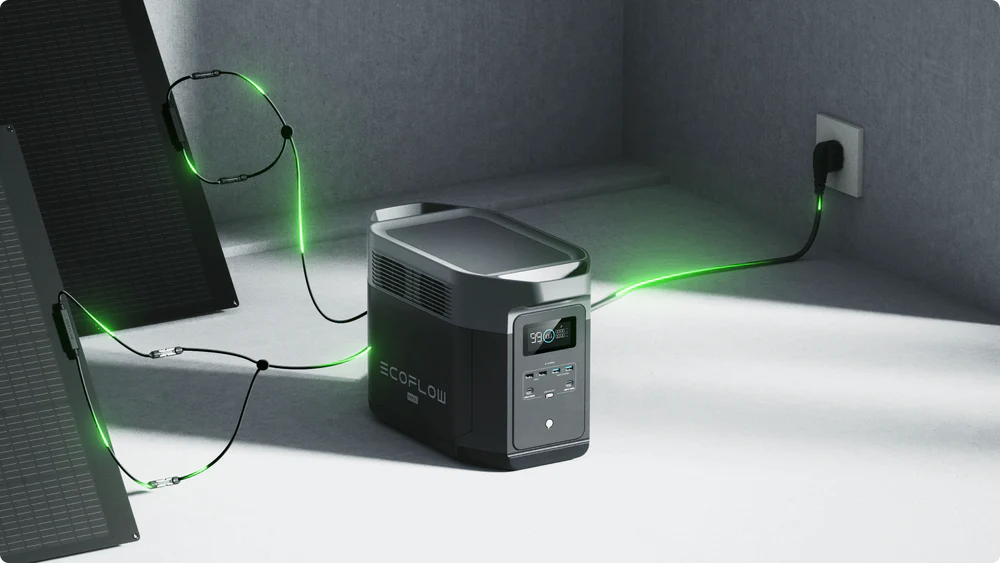 Charging the DELTA 2 Max is versatile. It supports 2300W grid charging, reaching 80% capacity in just 68 minutes, thanks to the bidirectional inverter technology that requires only a single power cord for rapid AC charging. It's also compatible with 1000W solar panel charging, ensuring a consistent power supply with sunlight in a mere 2.3 hours. For those on the move, 500W car charging allows for quick replenishment during trips, taking around 4.5 hours for a full charge.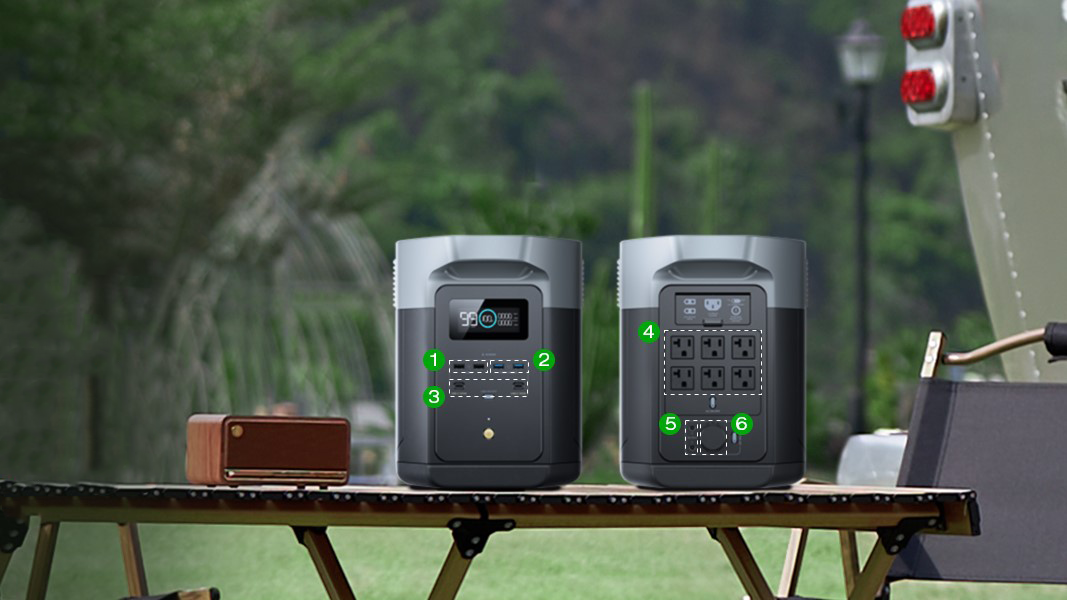 To accommodate a wide range of devices, this power station offers an impressive array of 13 output ports across 5 categories. For regular electronic device charging, there are USB modules, including USB-A standard outputs x2 (12W), USB-A fast charging outputs x2 (18W), and USB-C PD fast charging outputs x2 (100W). The DC output module features DC 5521 barrel jacks x2 (38W) and a car outlet x1 (126W). Additionally, the AC output module features six AC sockets, delivering a total rated output of 2400W.
Summary of ChargerLAB
In a nutshell, the EcoFlow DELTA 2 Max Extra Battery Kit consists of the main portable power station unit and two additional battery packs. The main unit alone supports 2400W pure sine wave inverter output, features 2C4A USB ports, and can be used independently. It accepts power inputs from 2300W grid charging, 1000W solar charging, and 500W car charging, providing versatile options for replenishing power. The main unit can be paired with up to two additional battery packs to create an energy matrix, yielding a total capacity of 6144Wh – a significant power reserve catering to demanding scenarios like disaster relief and extended road trips.
Currently available exclusively through ECOFLOW's official store in China, the EcoFlow DELTA 2 Max Extra Battery Kit's pricing can be compared to the Amazon US EcoFlow DELTA 2 Max bundle, which includes a single additional battery pack, priced at $3,299. For readers with high-capacity and extended endurance requirements, purchasing options are available through the buttons provided at the beginning or end of the article.
Related Articles:
1. EcoFlow Launched GLACIER Portable Refrigerator & WAVE 2 Portable Air Conditioner
2. EcoFlow Launched 1800W DELTA 2 Portable Power Station
3. The New EcoFlow RIVER Mini Portable Power Station Makes Travel Easier
The article is originally written by @
Joey
posted on Chargerlab. All rights reserved.