GROWATT Released the VITA 550 Portable Power Station on Amazon US
Recently, GROWATT released the VITA 550 portable power station on Amazon US. The product features safe and durable lithium iron phosphate batteries and includes 600W inverted output, 100W PD fast charging output, and wireless charging. The following is a detailed overview of the various elements of the product.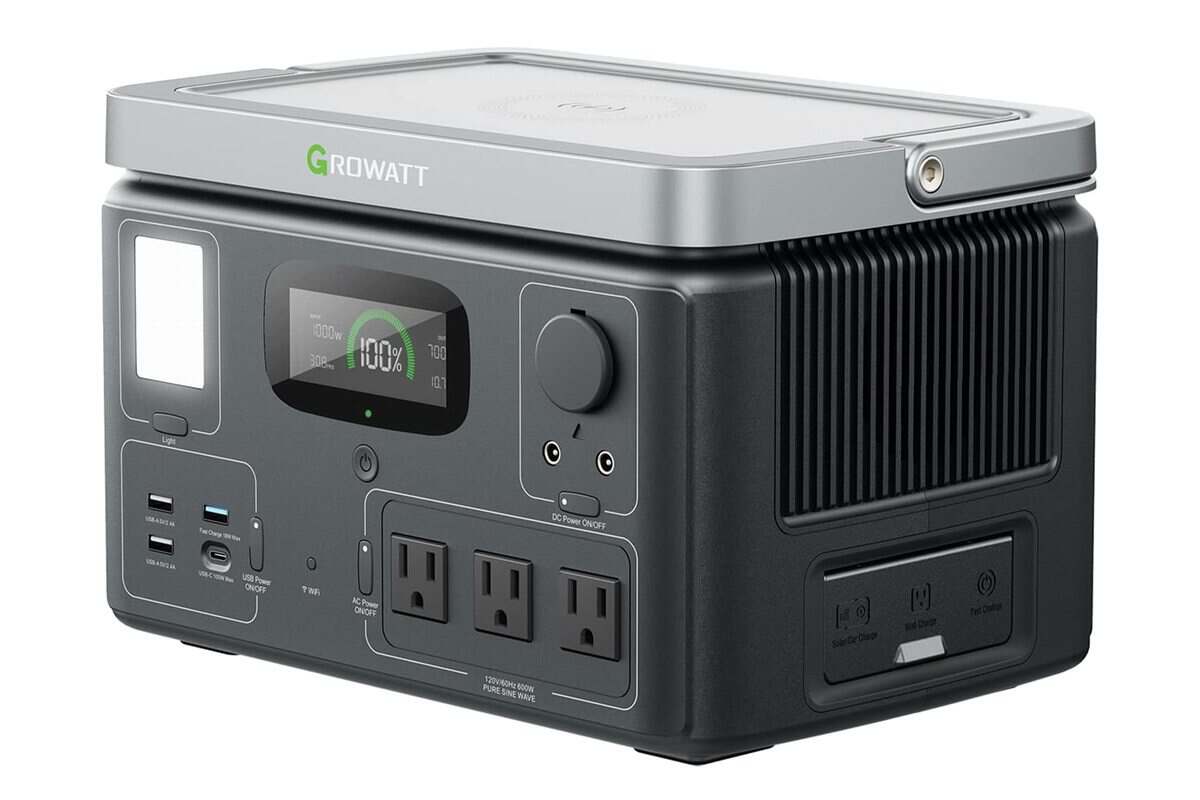 The GROWATT VITA 550 is a high-performance portable power station designed with a sleek black bottom and silver lid. The output interface is located on the front while the input interface is located on the right side. In addition, there is a multi-functional precise LCD display and an LED light that makes it easier to operate and use the product in the dark. It also supports APP interconnection, which allows you to get complete control and the ability to access energy data in real-time. This means that no matter where you are, the VITA 550 will be working and you will be able to monitor its performance, making it one of the most user-friendly and intelligent power stations available.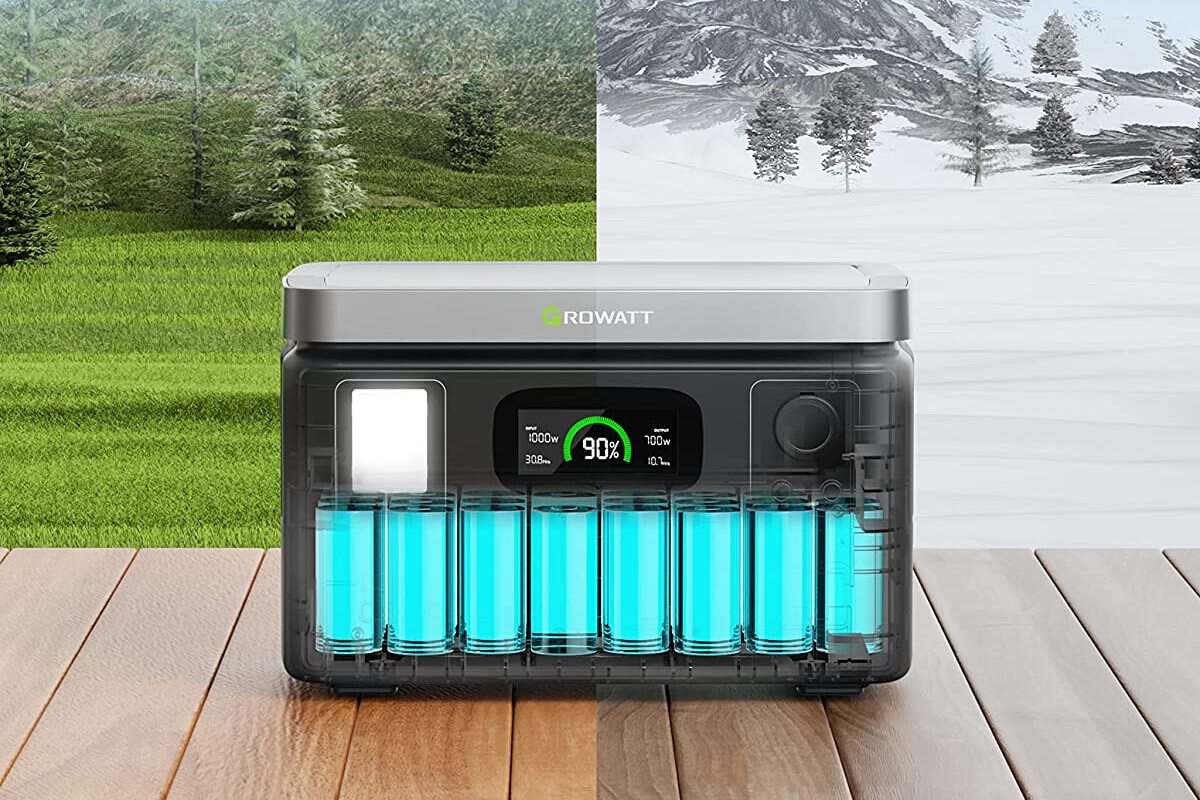 The GROWATT VITA 550 portable power station is also designed to have longer-lasting and safer lithium iron phosphate batteries with a total capacity of 538Wh, increasing the number of charge and discharge cycles to up to 3000 times while ensuring durability and the best performance.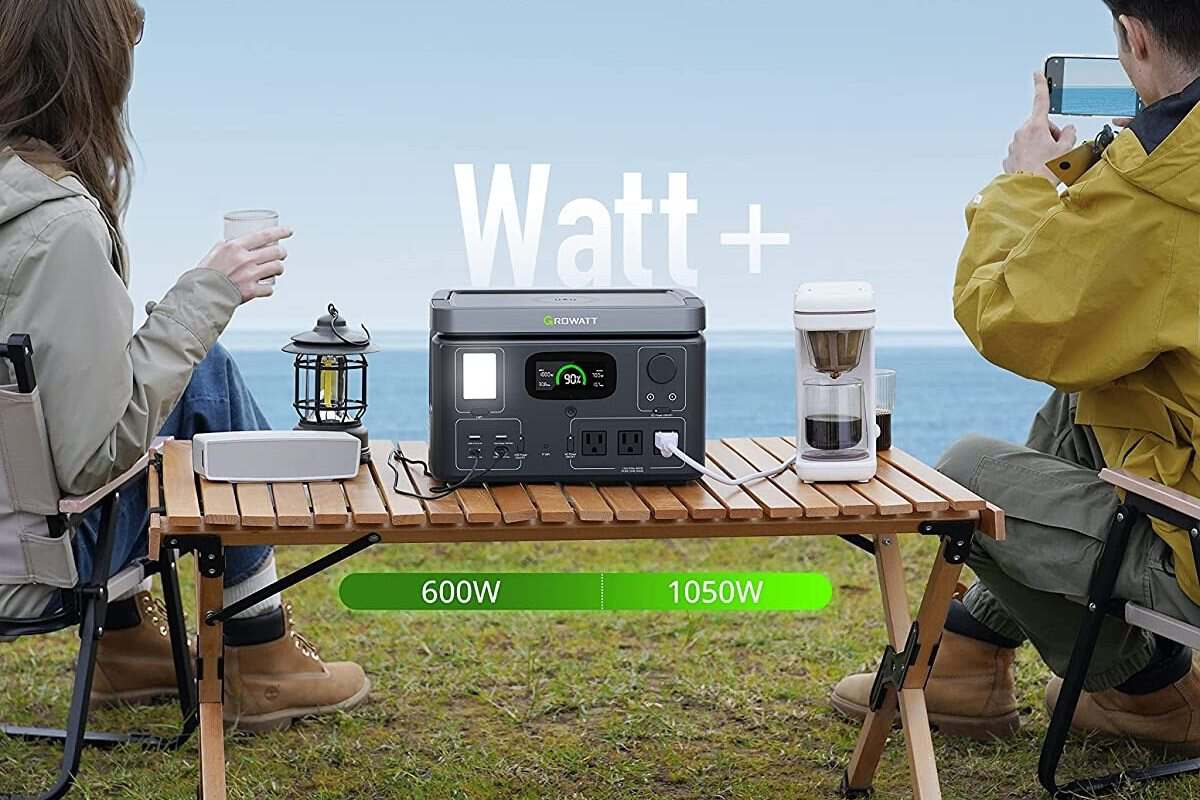 Regarding output efficiency, the GROWATT VITA 550 portable power station comes with three inverted output ports that provide 600W of rated output power and a peak power of 1050W. The USB module comprises three USB-A ports and one USB-C interface that allows for fast charging up to 100W. It also includes a car charger output port and two DC5521 DC power output ports.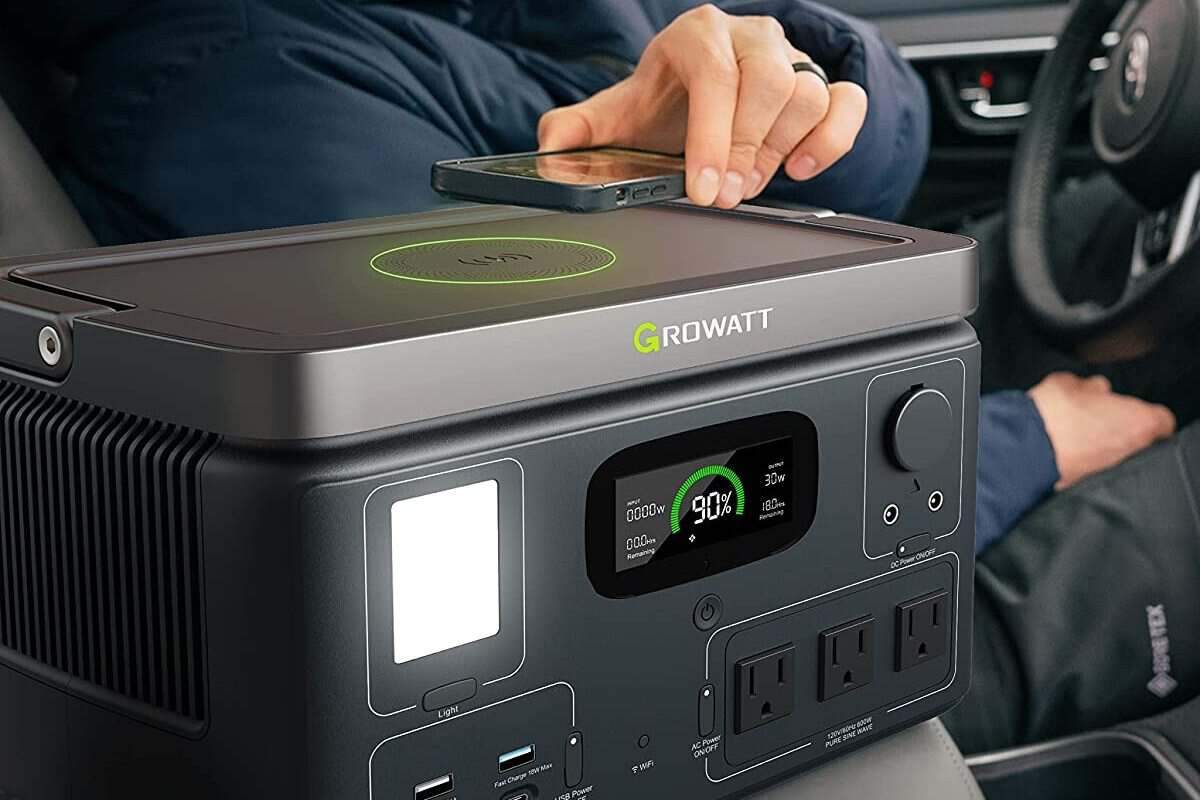 Currently, most flagship phones such as the iPhone 14 support wireless charging. The GROWATT VITA 550 portable power station also provides wireless charging at the top of the device, using a three-coil design to extend the charging range. It is convenient and flexible to use without a cable.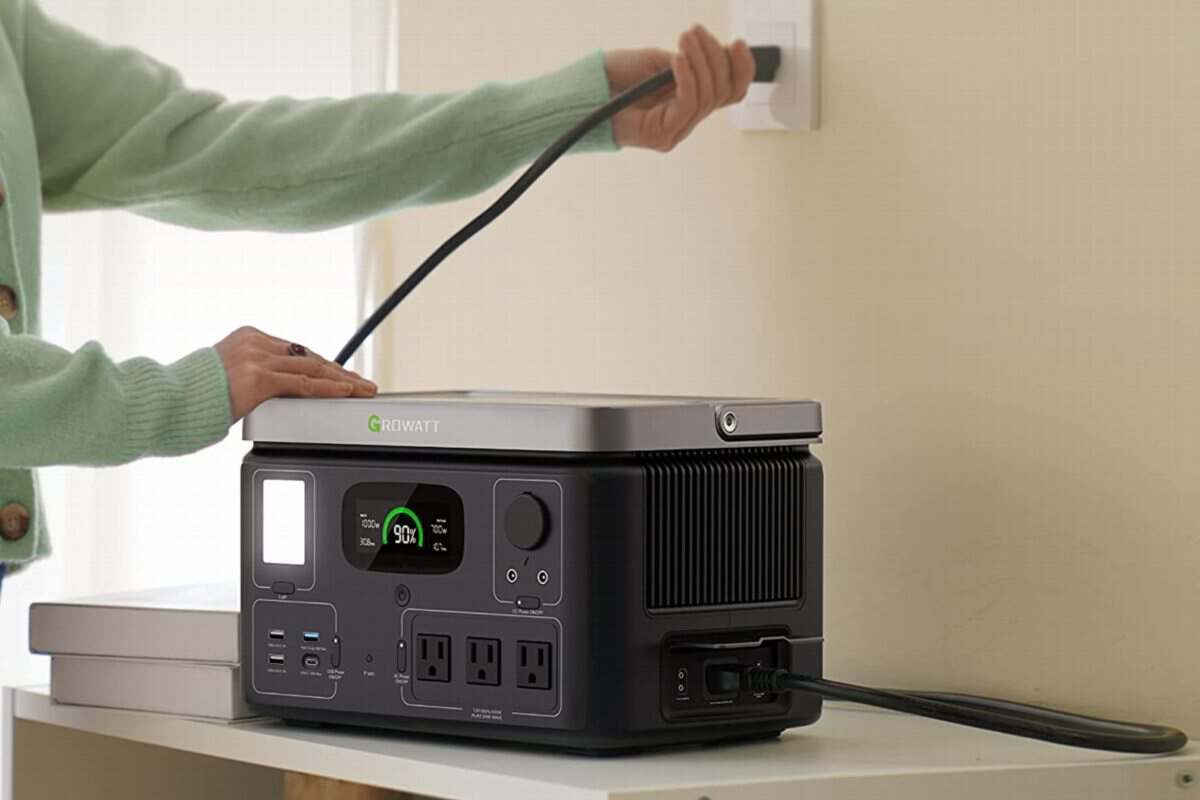 Charging the GROWATT VITA 550 portable power station is simple, as it uses an adapter-free charging solution, with a single cable connected to a home wall outlet to enjoy up to 500W of high-power charging. It can be fully charged in as little as 1.6 hours, which is way faster than traditional portable power stations.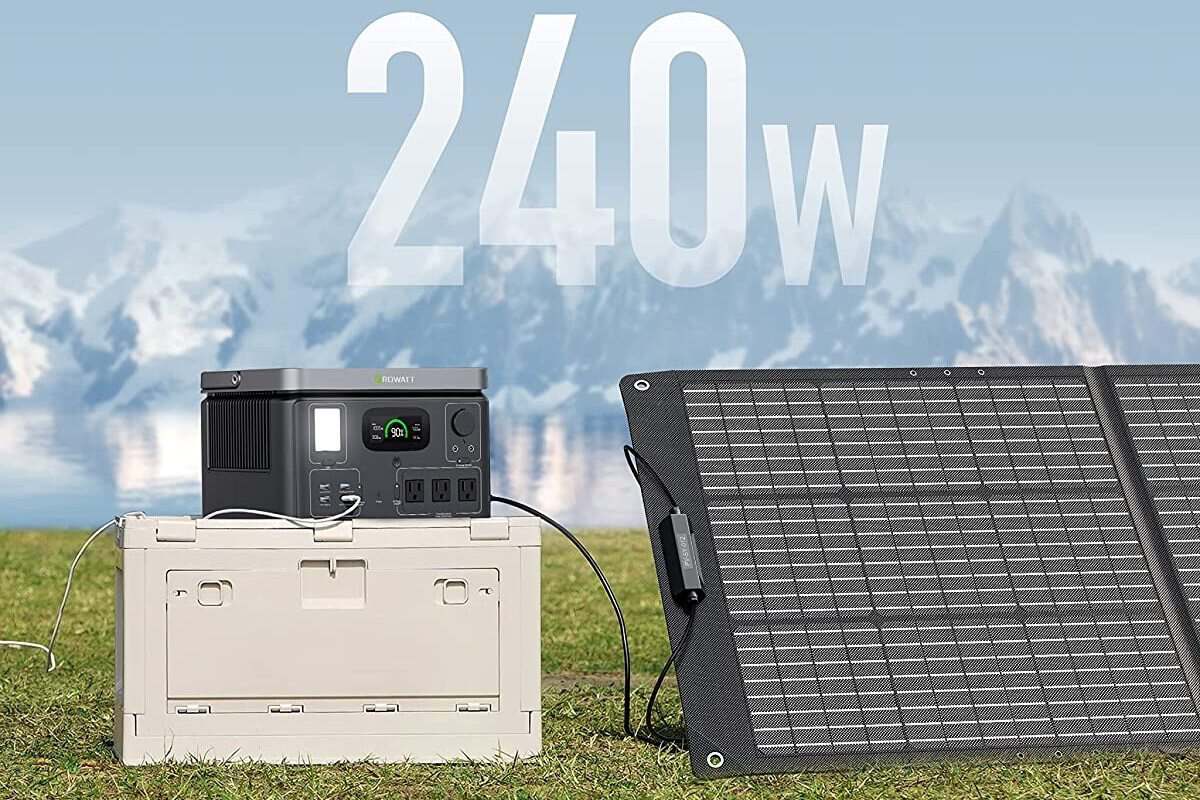 Moreover, the GROWATT VITA 550 portable power station has a maximum MPPT solar charging efficiency of 99% and supports up to 240W of solar panel charging, which can fully charged in as little as 2.5 hours. In addition, it comes with 12V/24V 100W car charging features, making it suitable for RV and camping trips.
Summary of ChargerLAB
In conclusion, the GROWATT VITA 550 Portable Power Station is a very competitive portable power bank. It is designed with multiple output ports, wireless charging capabilities and features a long-lasting lithium iron phosphate battery pack that can be charged through various means, including solar panels and a car-charging port. Additionally, the VITA 550 portable power station is incredibly efficient and provides quick and high-powered charging. All things considered, this portable power station is a reliable and versatile option for those who are looking for an innovative and durable charging solution for their electronic devices.

This product is priced at $699 with a 100W solar panel. You can click the button at the beginning or the end of the article to get one.
Related Articles:
1. EcoFlow Launched RIVER 2 MAX Portable Power Station
2. Extendable Modules | Runhood Lanuched Portable Power Station RALLYE 600
3. UGREEN Launched PowerRoam 1200 Portable Power Station
The article is originally written by @
Joey
posted on Chargerlab. All rights reserved.