E-Marker Test for High-End Thunderbolt 4 and Magsafe 3 Cables | The New Update of POWER-Z KM003C
In March 2022, after the Apple spring event, they launched an unusual cable with E-marker chip - Thunderbolt 4 Pro cable, with a starting price of $129.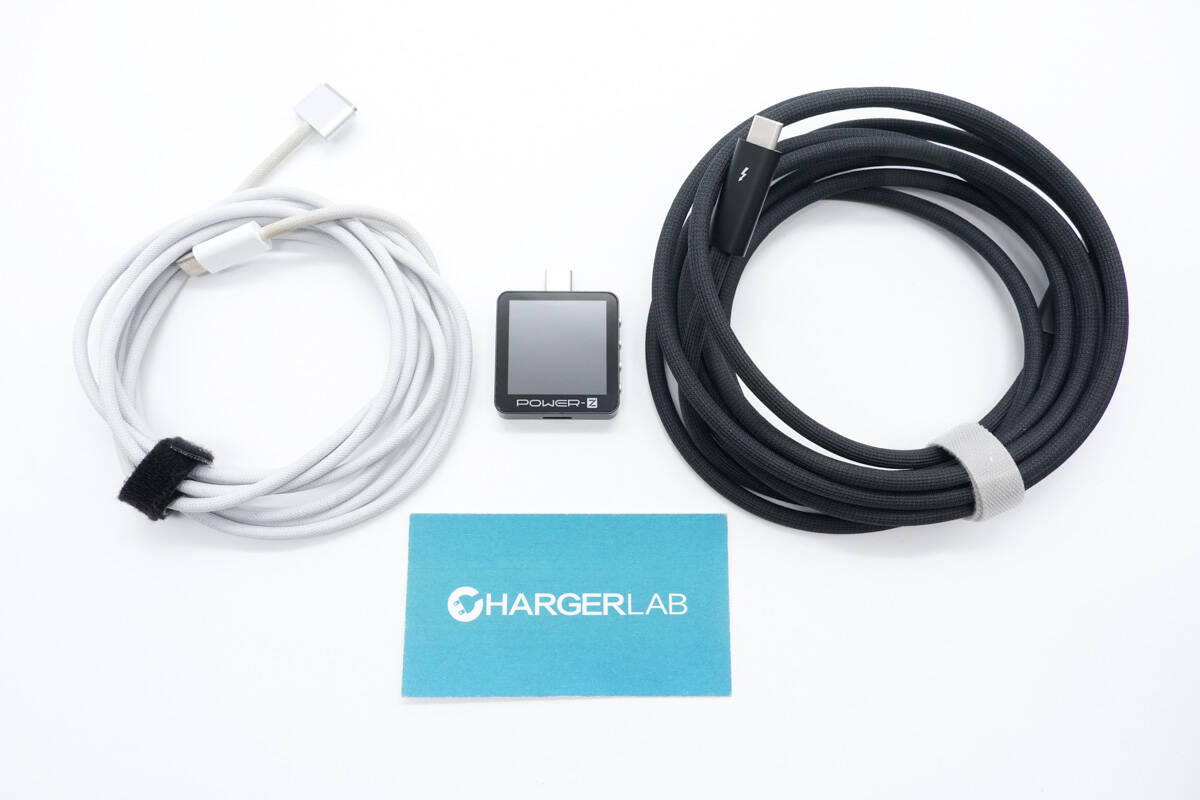 Compared with the old one, the POWER-Z KM003C tester can accurately detect the E-marker chip info of a lightning cable. This new feature has great significance for the modern cables.
Product Introduction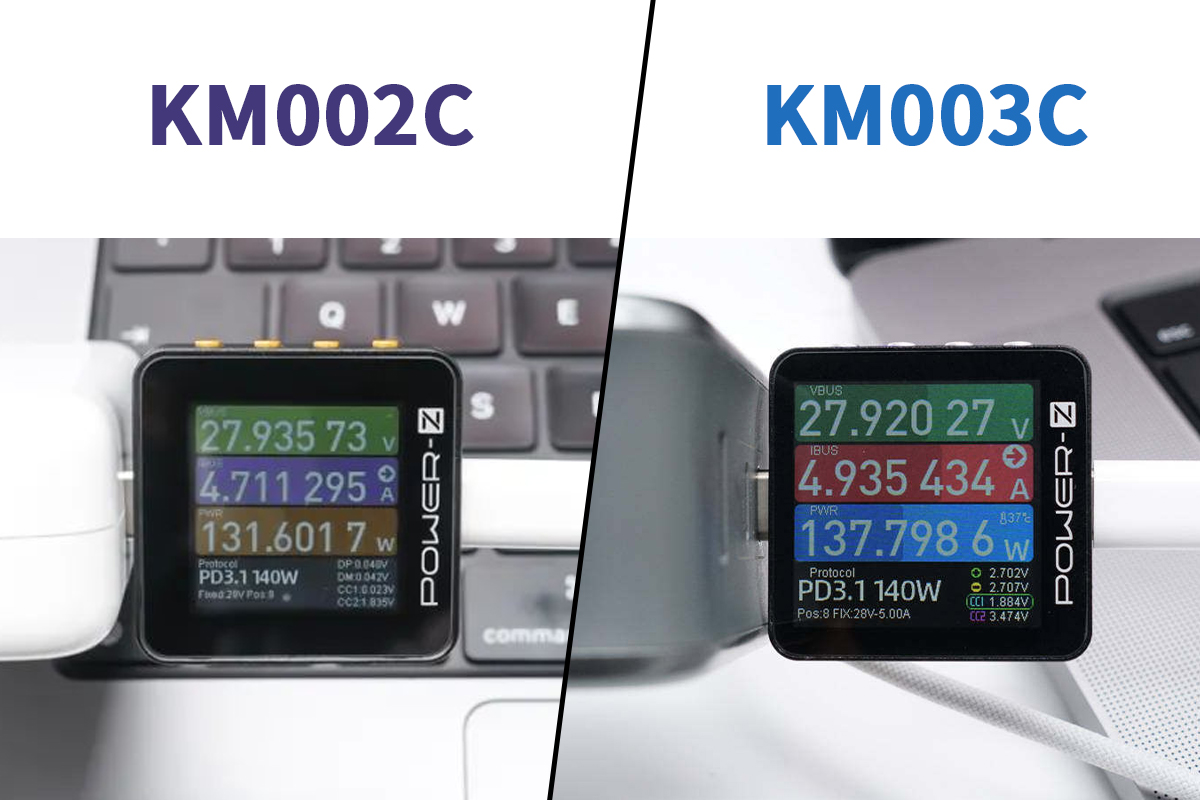 The KM003C's screen size has increased from 1.3 to 1.54 inches, and four buttons on the side have also changed from golden to silver. Except for that, the UI color has become more vivid and dynamic.
Application Page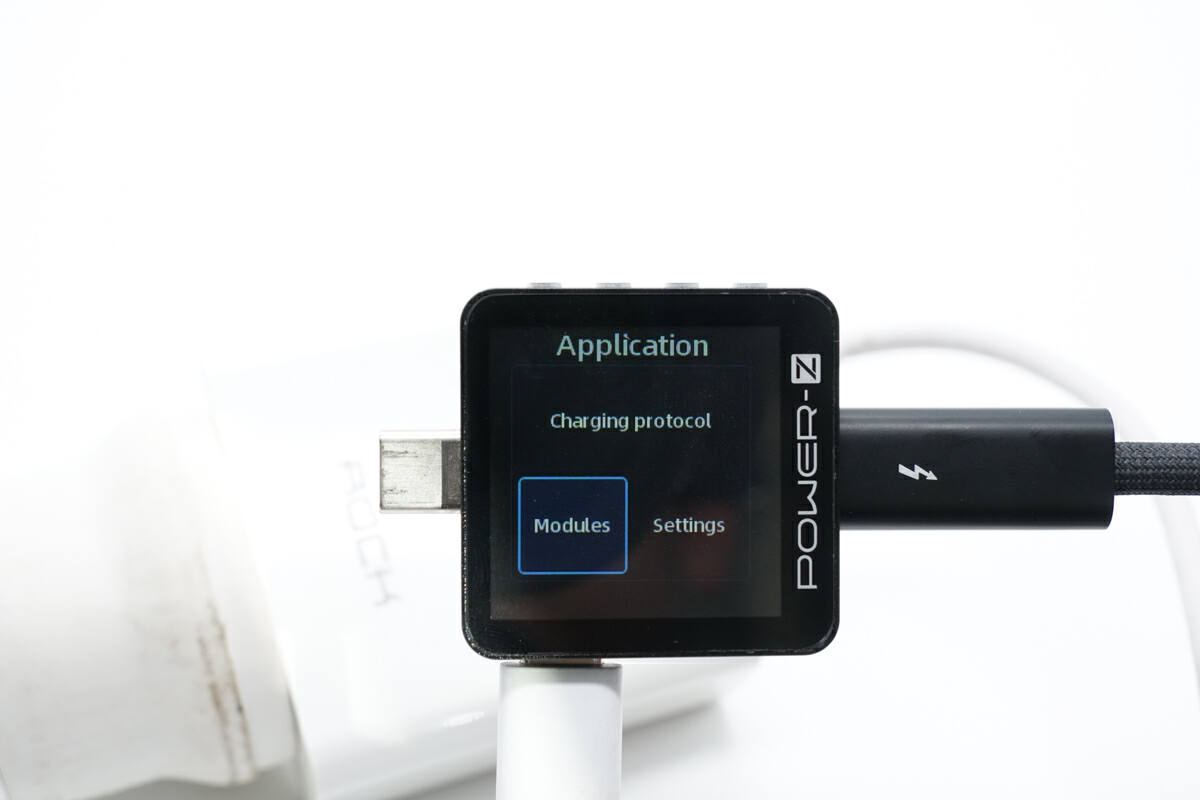 First of all, go to the application page, and select the Modules option.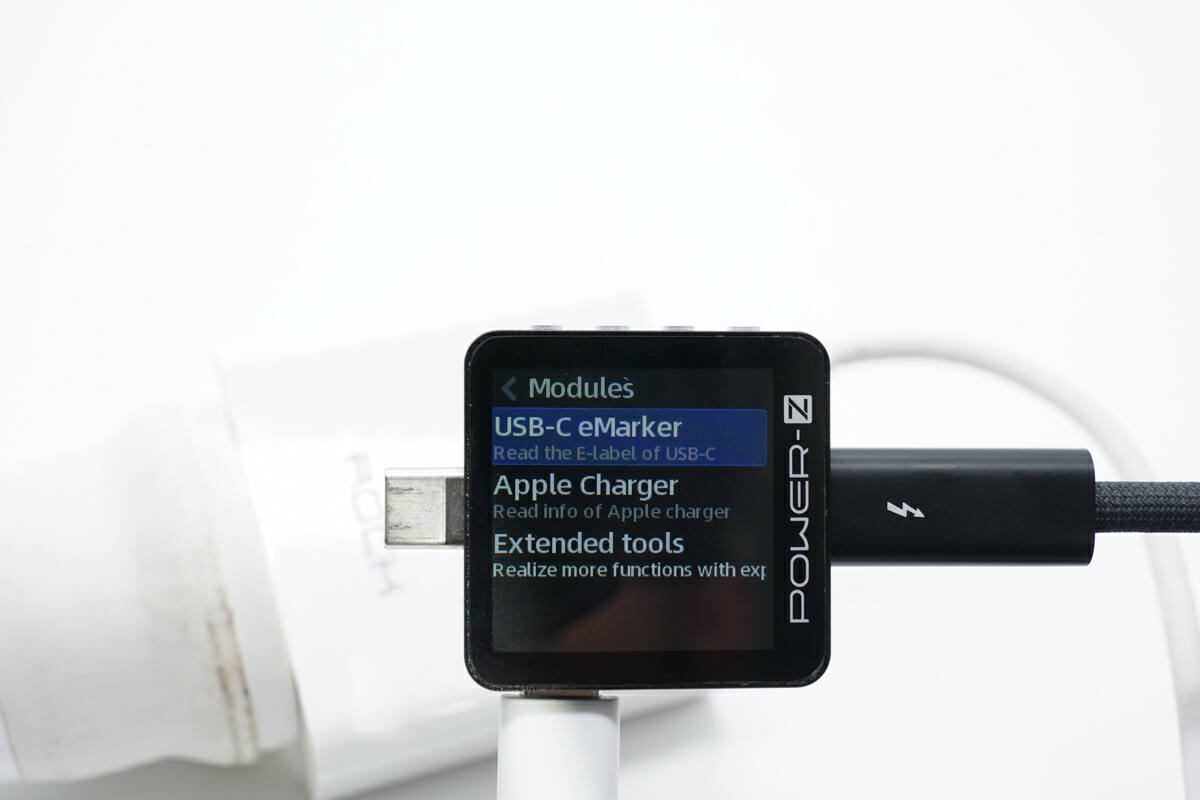 After that, you can see the USB-C eMarker option, which can detect the info of the cable with this chip.
Testing
The tester needs an external power supply when testing the protocol and E-marker chip, but it is found that the voltage will have a certain impact on the results during the actual test.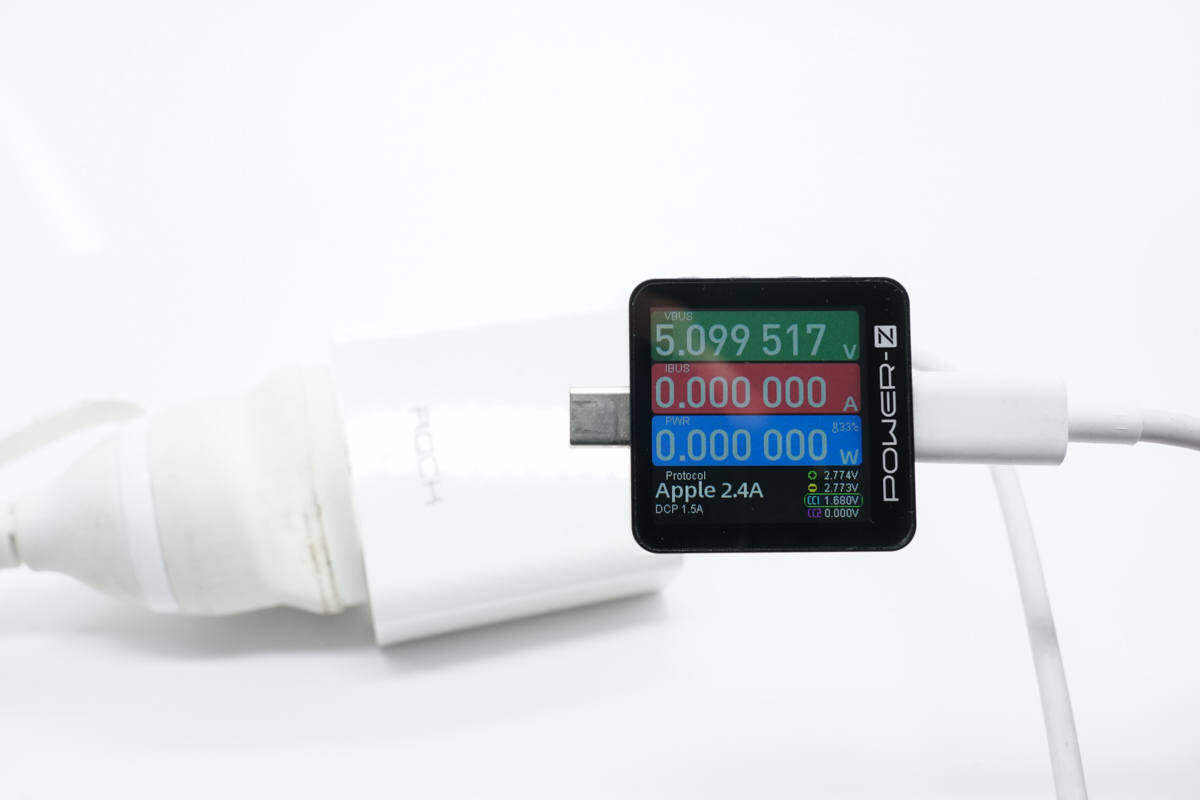 Firstly, we connect the tester to a charger that provides a voltage below 5.1V.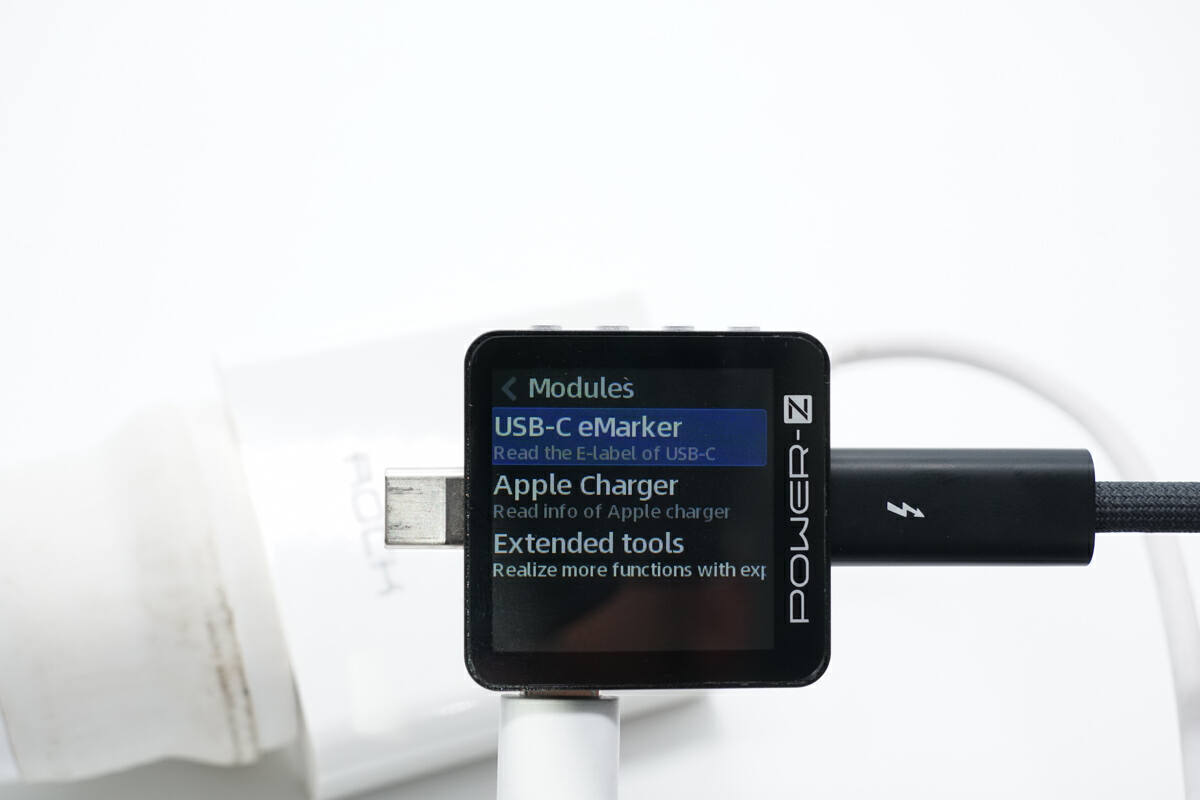 Then plug in the Thunderbolt 4 Pro cable and enter the USB-C eMarker page.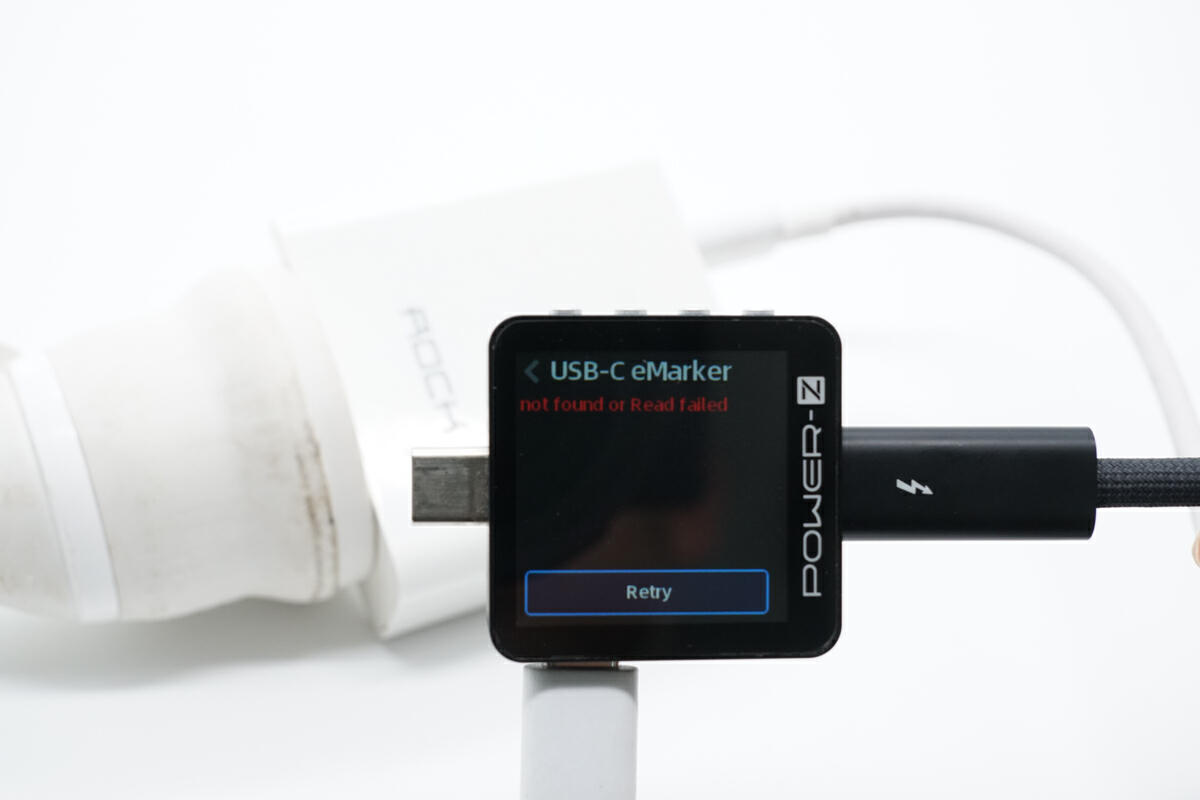 We can see that it does not detect the eMarker chip of the Thunderbolt 4 cable.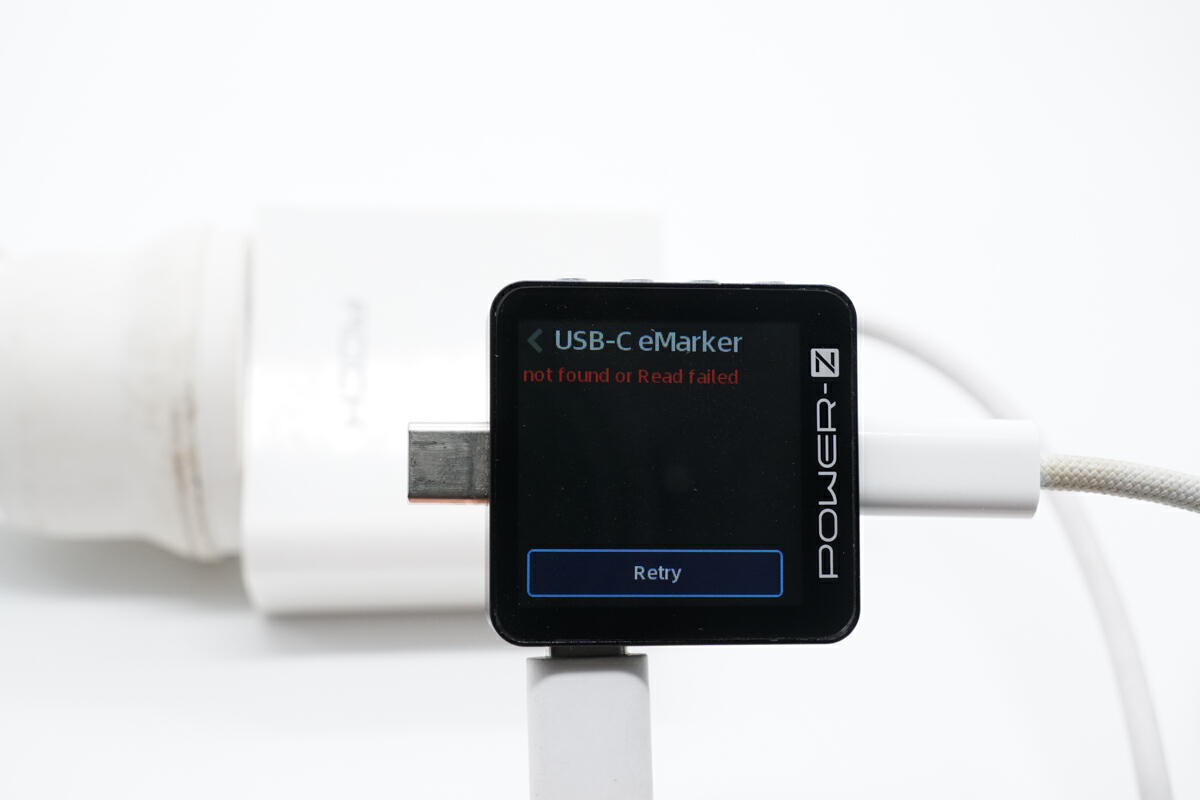 The test result of replacing the Apple MagSafe 3 cable is the same, so it's not because of cable damage.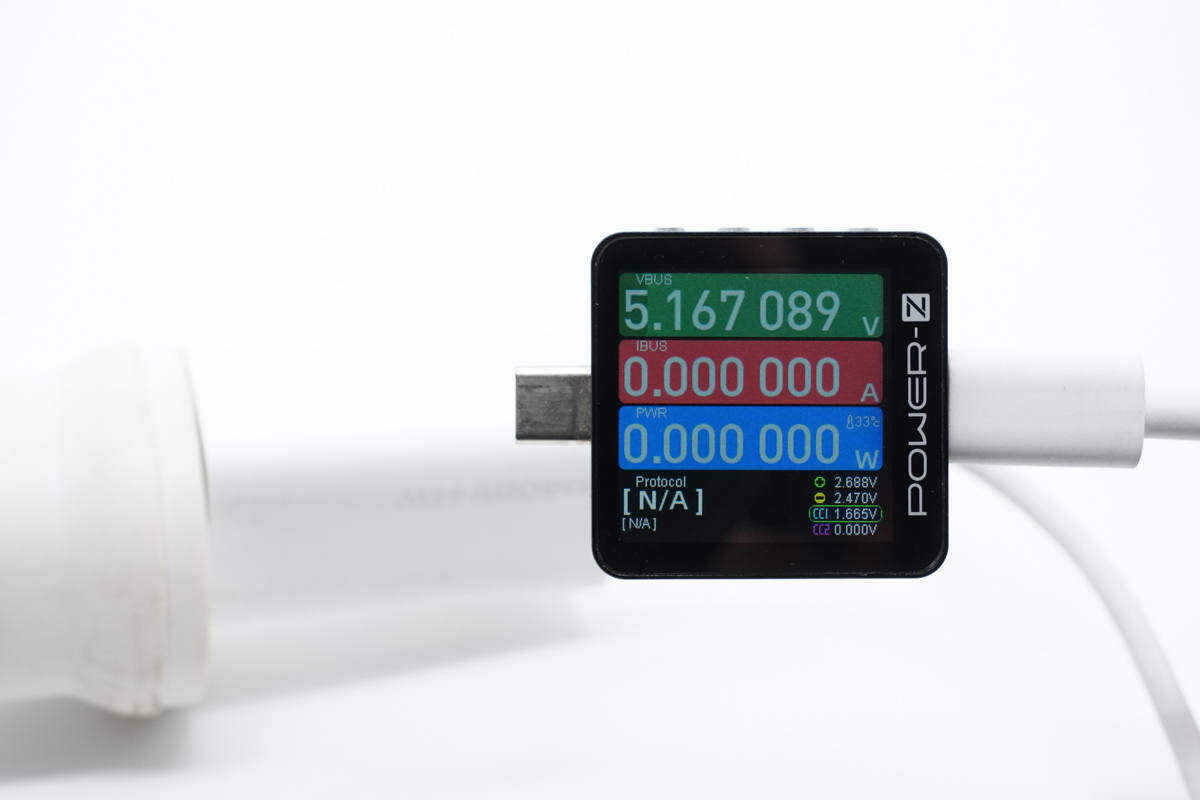 Then replace the charger so that the voltage reaches 5.17V.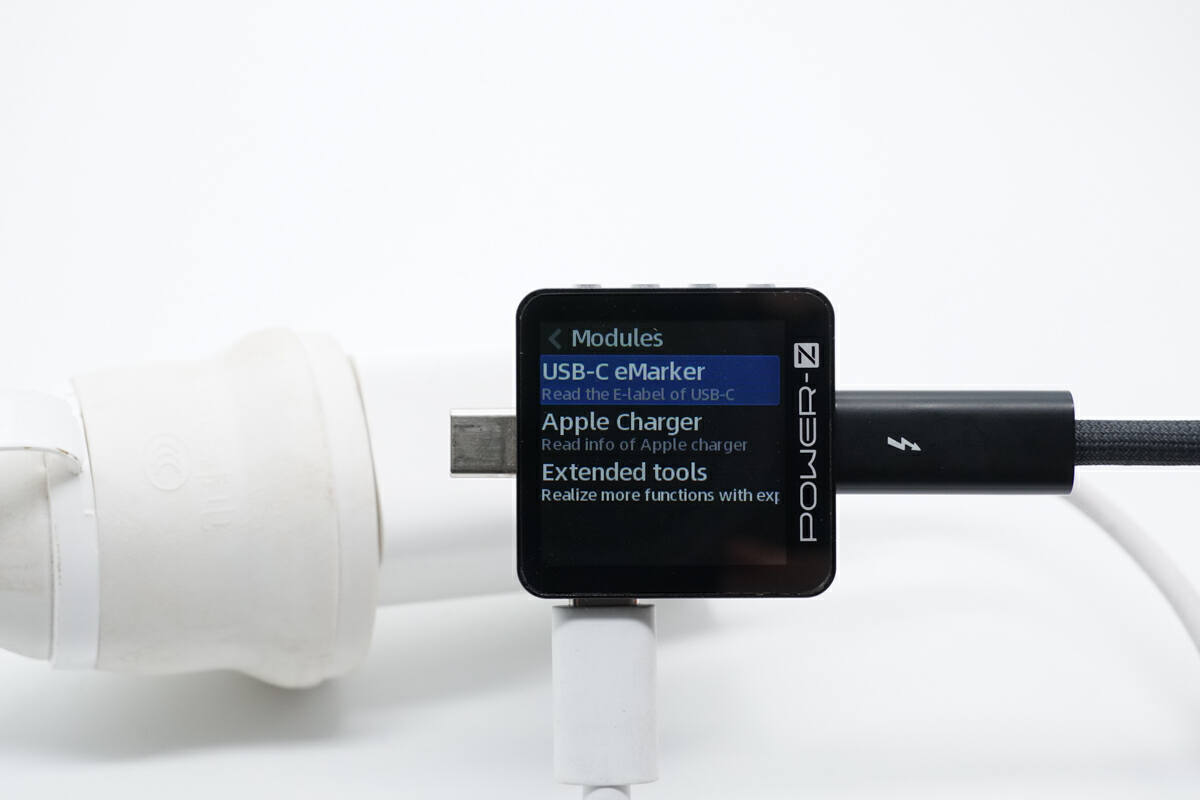 And test it again.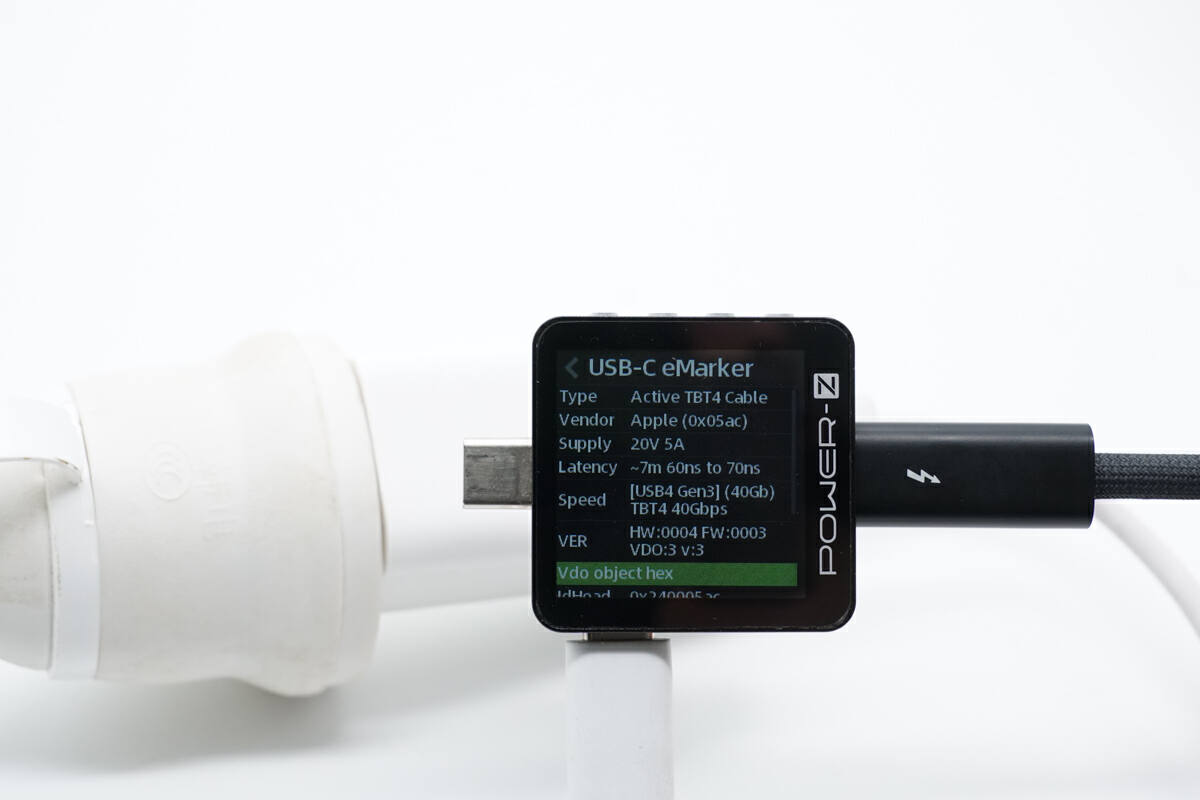 Finally, it correctly shows the lightning cable info, which supports 20V5A 100W power transmission, USB4 GEN3 (40Gbps)丨TBT4 40Gbps speed.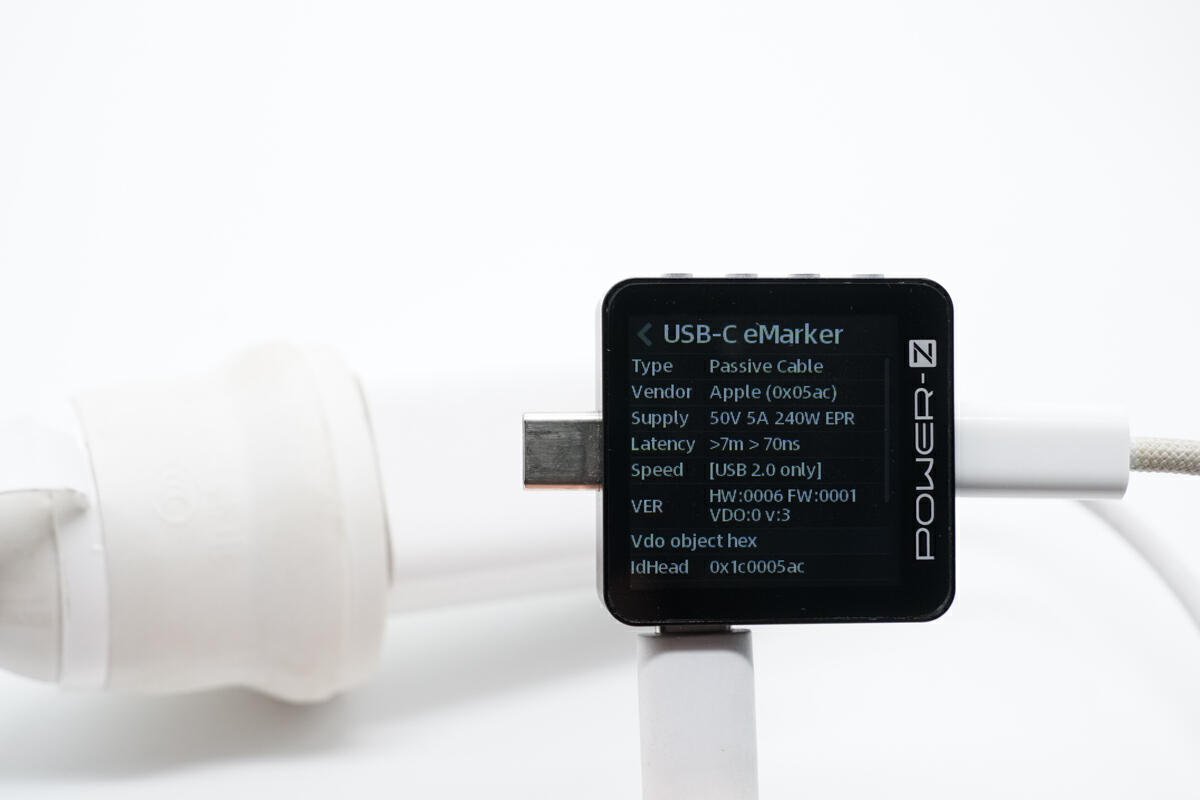 In addition, when continuing to test other high-standard cables, the correct specs info can also be seen. For example, the Apple MagSafe 3 cable shows 50V5A 240W power transmission and USB2.0 speed.
Summary of ChargerLAB
Compared with the POWER-Z KM002C, the POWER-Z KM003C can accurately detect the E-marker chip info, but the voltage must exceed 5.1V. Users should pay attention to it during the test.
Related Articles:
1. Introducing the Brand New POWER-Z KM003C
2. Customizable Starup Page | The New Update of POWER-Z KM003C
3. Auto-Rotation | The New Update of POWER-Z KM003C
The article is originally written by @
Joey
posted on Chargerlab. All rights reserved.