Auto-Rotation | The New Update of POWER-Z KM003C
Last time, ChargerLAB introduced the new customizable starup page of the POWER-Z KM003C for you. And today, we're going to talk about a more practical feature - the auto-rotate screen.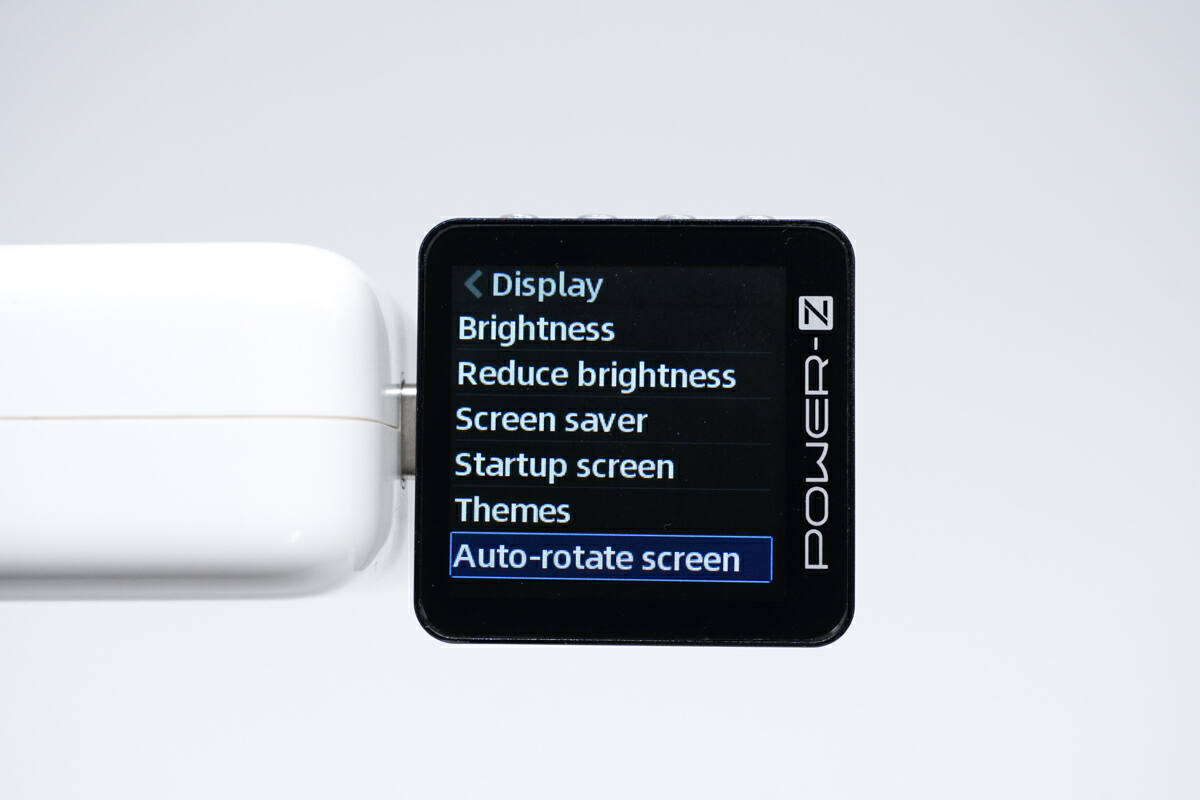 Product Introduction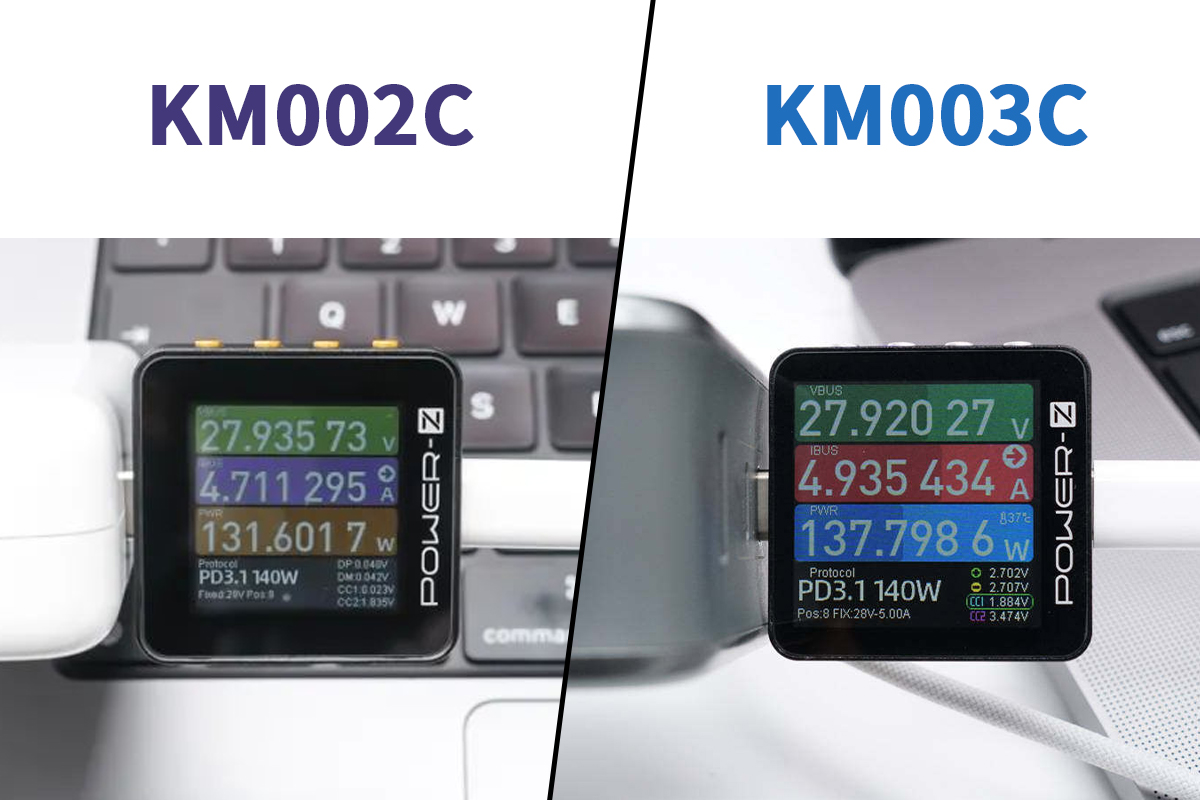 The KM003C's screen size has increased from 1.3 to 1.54 inches, and four buttons on the side have also changed from golden to silver. Except for that, the UI color has become more vivid and dynamic.
Application Page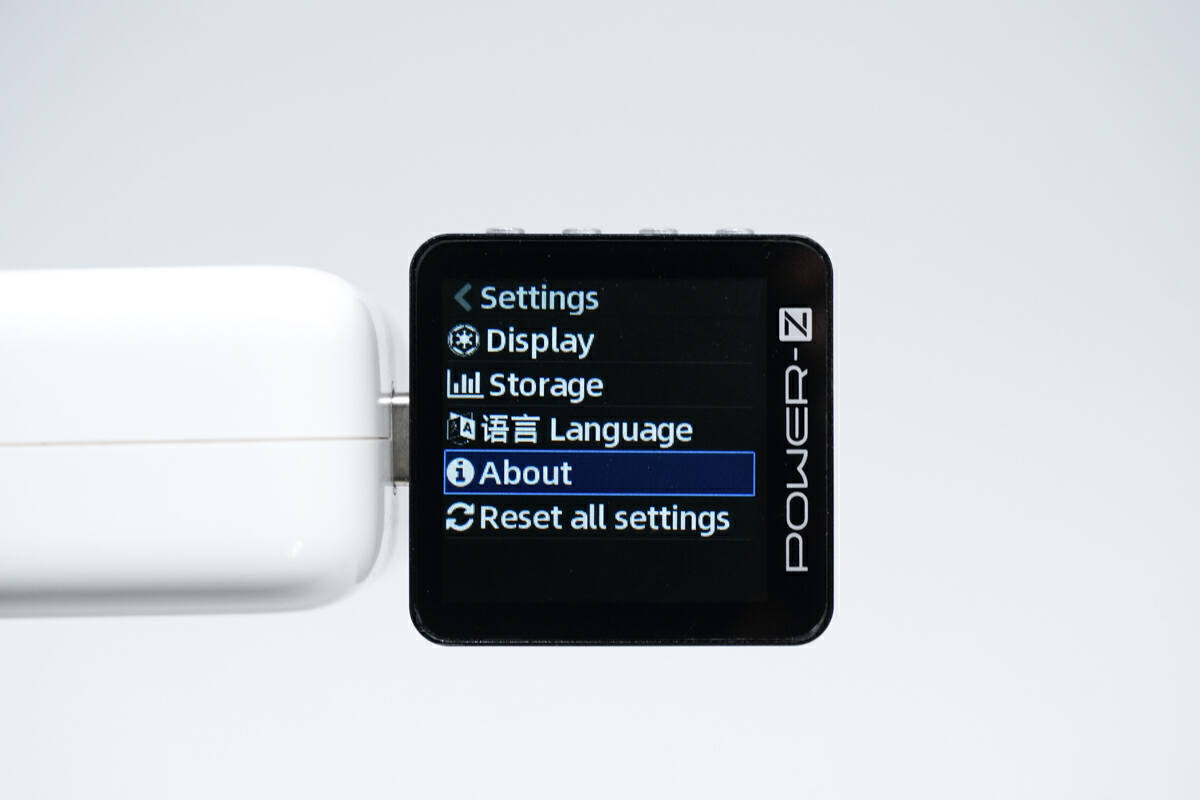 In the settings page, you can adjust the brightness, set offline recording rules, switch languages, check out the specs info and reset all settings.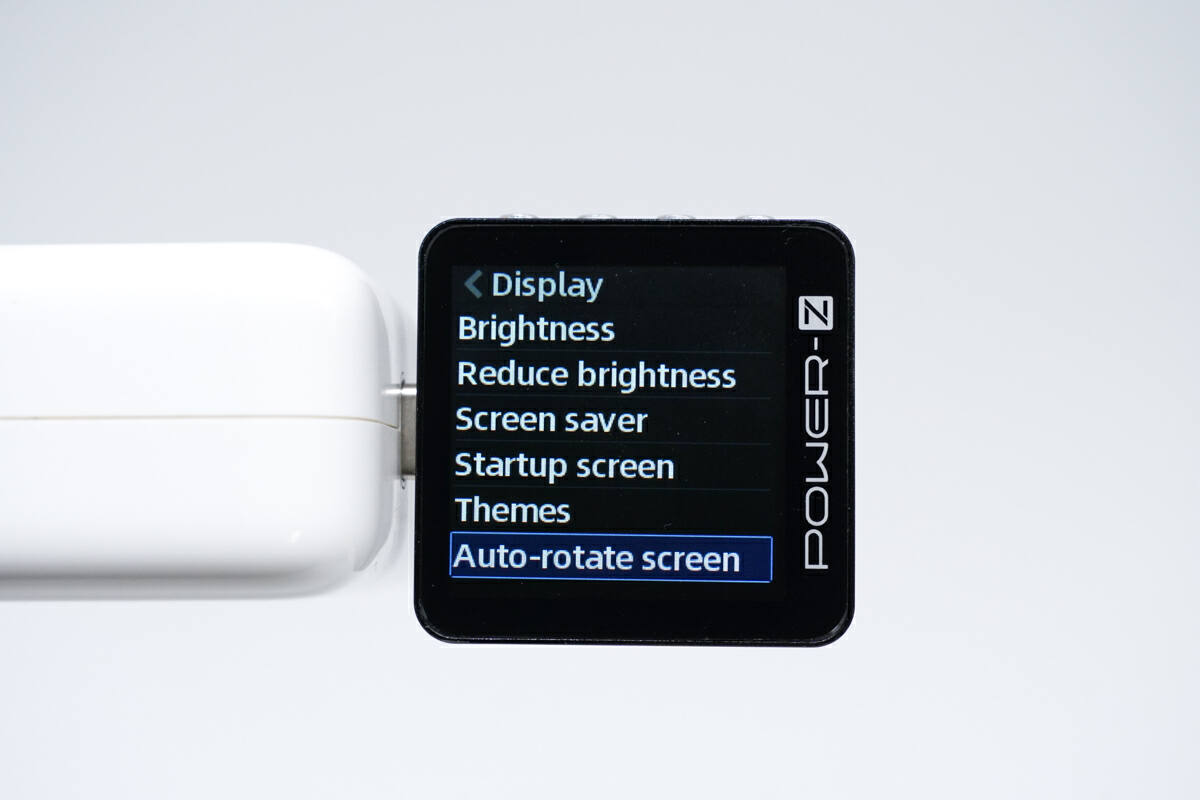 The auto-rotate screen option is located in the display page, and you can set it off or on easily.
Turn Off Auto-Rotation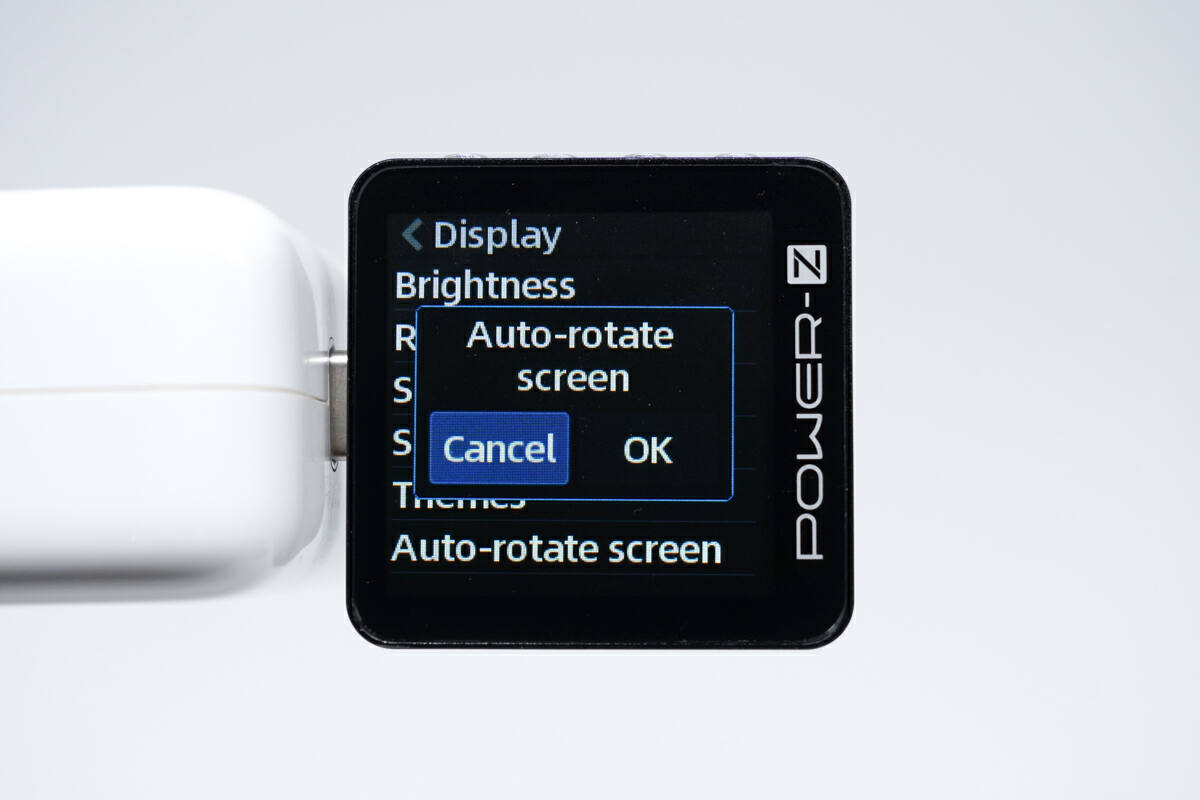 Firstly, let's follow the above steps and turn off the auto-rotate screen mode.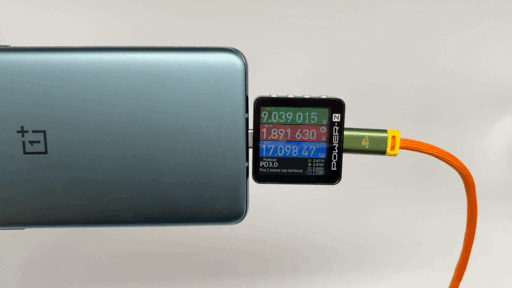 We can see that when testing the charging power of the mobile phone, no matter which direction the tester is turned, the screen remains unchanged.
Turn On Auto-Rotation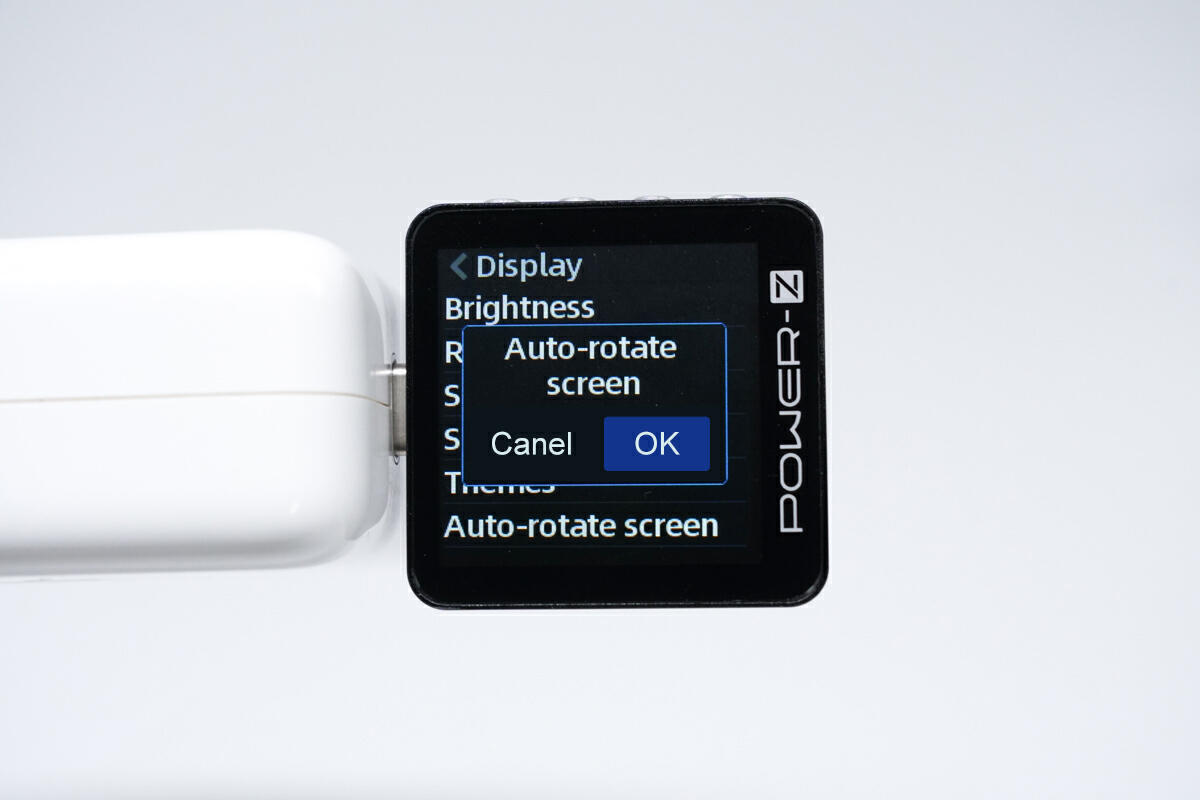 Next, let's turn on the auto-rotate screen mode.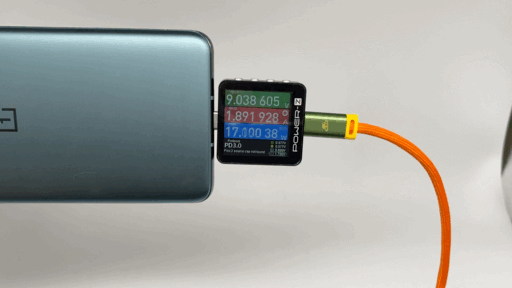 We can see that the screen is automatically rotated according to the user's move.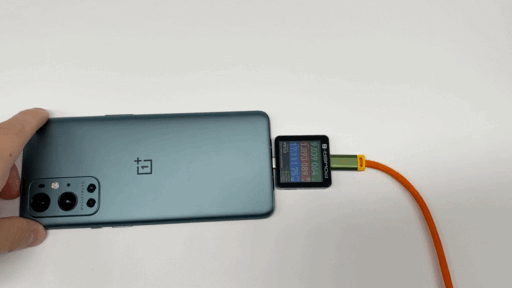 It needs to be kept vertical to the ground, and it won't work in a horizontal state, similar to a phone's auto-rotate.
The ChargerLAB POWER-Z KM003C's new auto-rotate feature is quite similar to the rotation mode of a mobile phone, which fits the intuition of normal users.
In addition, compared with the button adjustment method of KM002C, it is more convenient and quicker, and it can be turned off and on at any time, leaving the choice to the user.
Related Articles:
1. Introducing the Brand New POWER-Z KM003C
2. Customizable Starup Page | The New Update of POWER-Z KM003C
3. The New Update of POWER-Z KM003C - New UI
The article is originally written by @
Joey
posted on Chargerlab. All rights reserved.