Detailed Data & Charts | Charging Compatibility Test of Apple iPhone 13 (20W-100W)
Since we published the charging compatibility test of Apple iPhone 13 Pro Max, many people are asking to see the same tests of other models, as well as the charts.
So, we will release the compatibility test and its detailed data of all the models, including iPhone 13 mini, iPhone 13, iPhone 13 Pro and iPhone 13 Pro Max.
Let's go.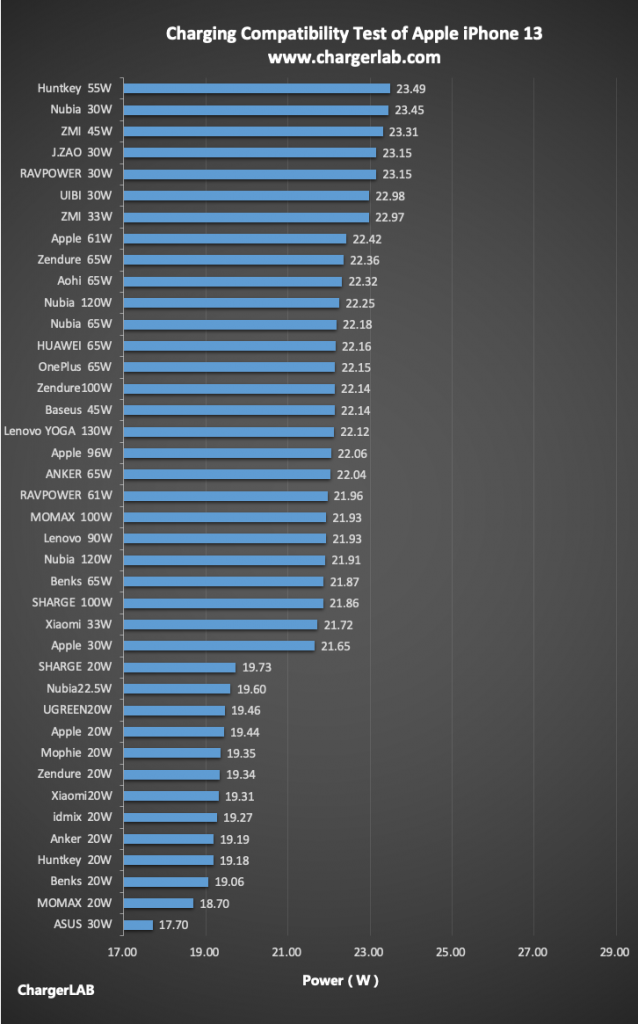 You can buy it on Amazon: https://amzn.to/3lF45eh
If you wanna buy the tester of POWER-Z, you can visit our Amazon store: Click here.
The article is originally written by @
Yi
posted on Chargerlab. All rights reserved.