Charge Like a Pro with UGREEN DigiNest Ultra Charging Station
Fast charging power strip is designed to provide users with high-performance USB fast charging and convenient AC power outputs for their desktops, making the desktop space more organized. However, the bulky appearance and traditional design of power strips take up a significant amount of desktop space, resulting in low utilization. In 2021, UGREEN addressed these issues and created the UGREEN DigiNest line-up with a practical structure and a stylish, innovative design.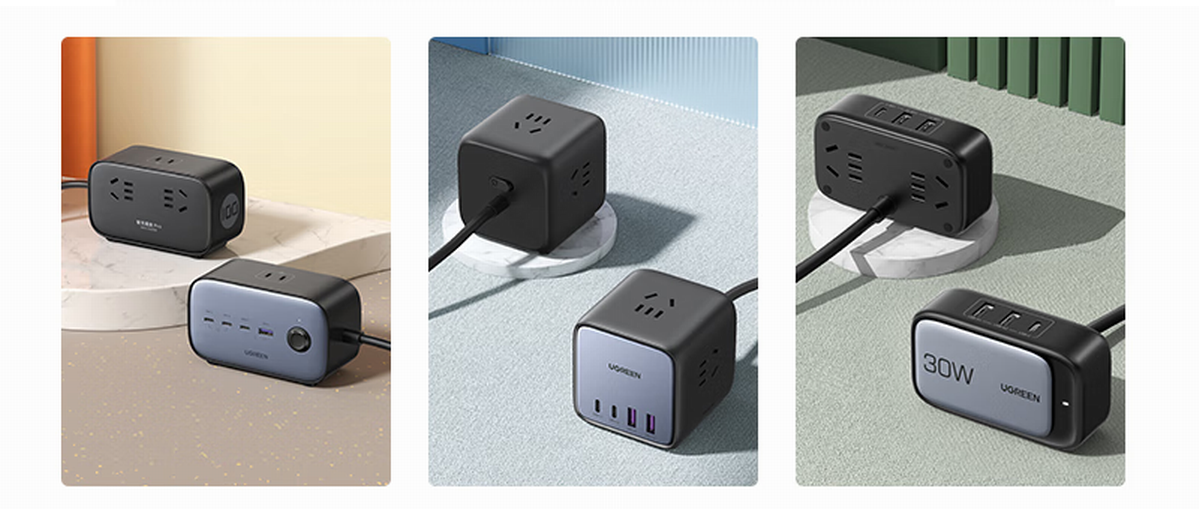 UGREEN's special line-up presents an innovative generation of power strip structures designed for fast charging. These power strips are available in three power levels: 30W, 65W, and 100W, catering to various charging needs. In May 2023, the UGREEN family welcomed a remarkable addition - the UGREEN 140W DigiNest Ultra Charging Station. This cutting-edge charging station delivers exceptional performance, promising an unrivaled charging experience.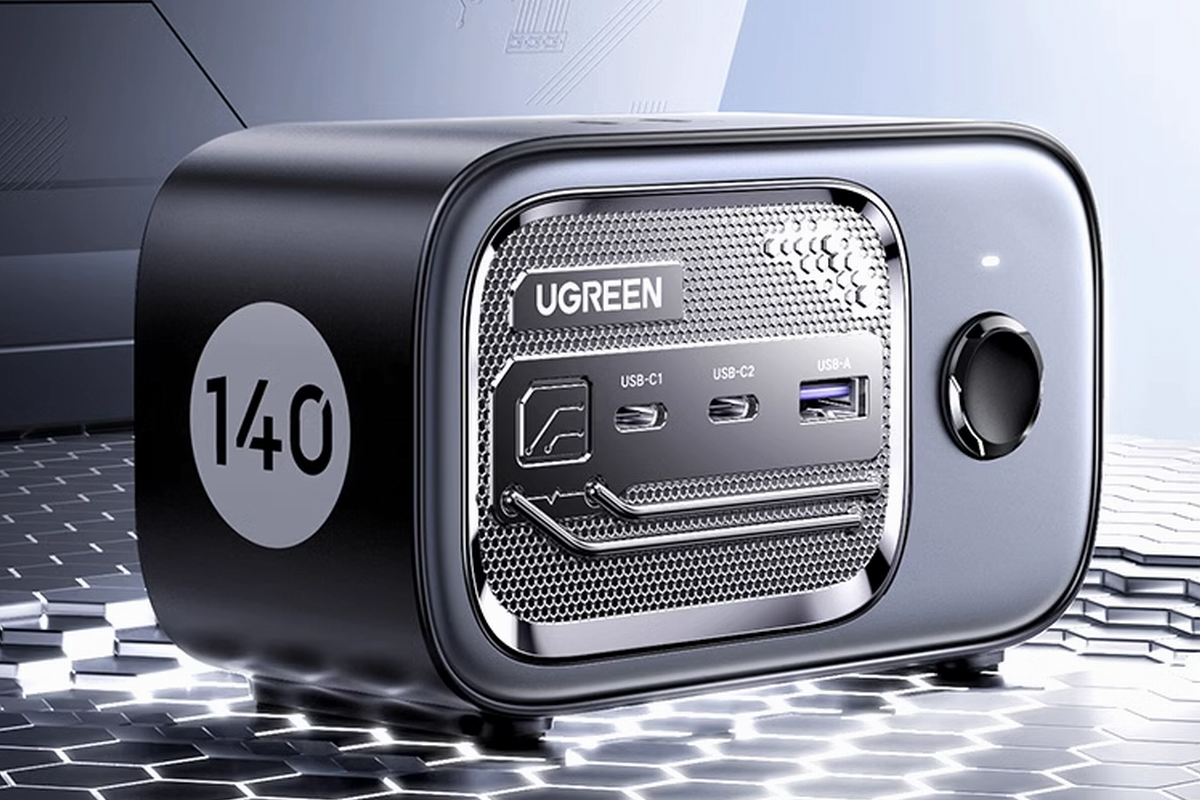 The UGREEN 140W DigiNest Ultra Charging Station maintains the signature design aesthetics of the DigiNest line-up, boasting a sleek black-grey color and a smooth, rounded surface. Its matte finish adds a touch of futurism to its appearance. Positioned at the front of the charging station, a circular tactile switch, accompanied by a power indicator light, enables effortless control over the power supply. This combination of design elements enhances both the functionality and visual appeal of the charging station, making it an attractive addition to any charging setup.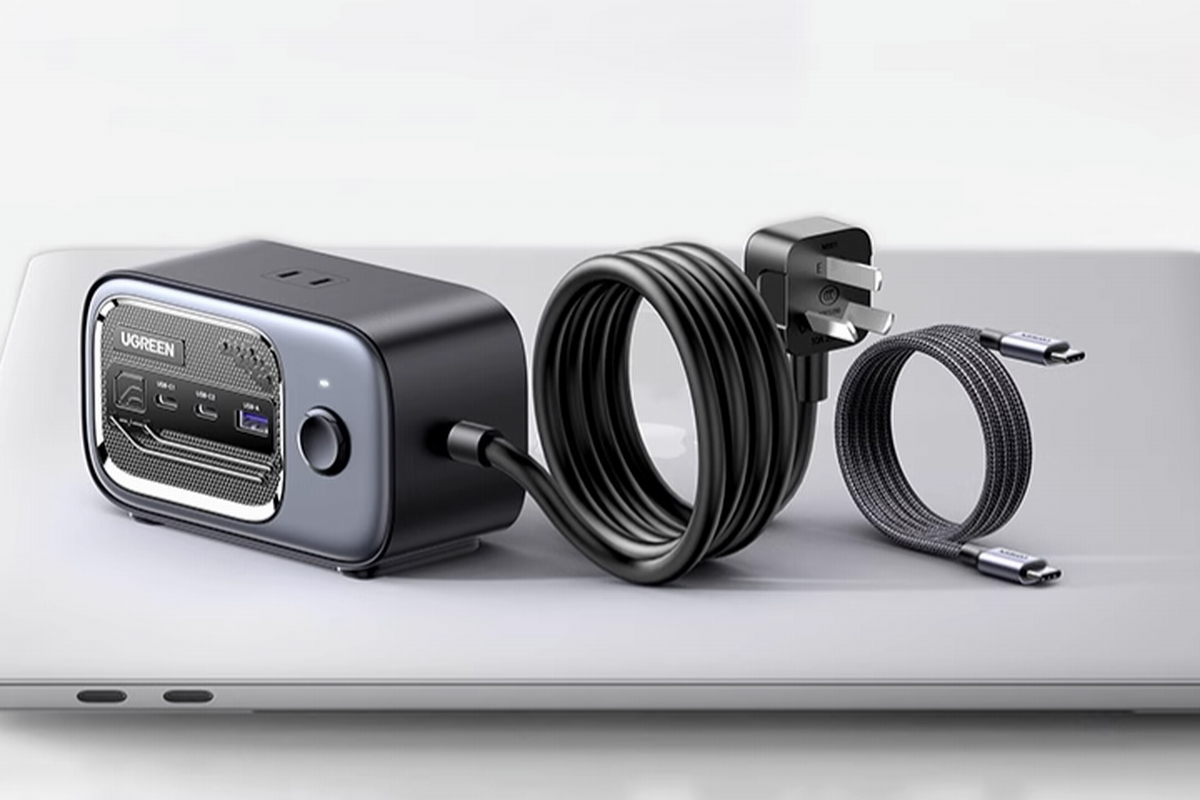 In terms of the AC socket section, there are three AC power outlets, including a two-pin socket at the top of the body and two three-pin sockets at the back. All the sockets come with child safety doors, effectively preventing the risk of electric shock caused by mistakenly inserting objects on one side. The side of the body has a 1.8m AC power cord with a cross-sectional area of 3*1.0mm², meeting international high standards. It offers superior power-carrying capacity, avoiding overheating of the power cord during high-power usage. It supports a maximum of 250V10A (2500W) power output.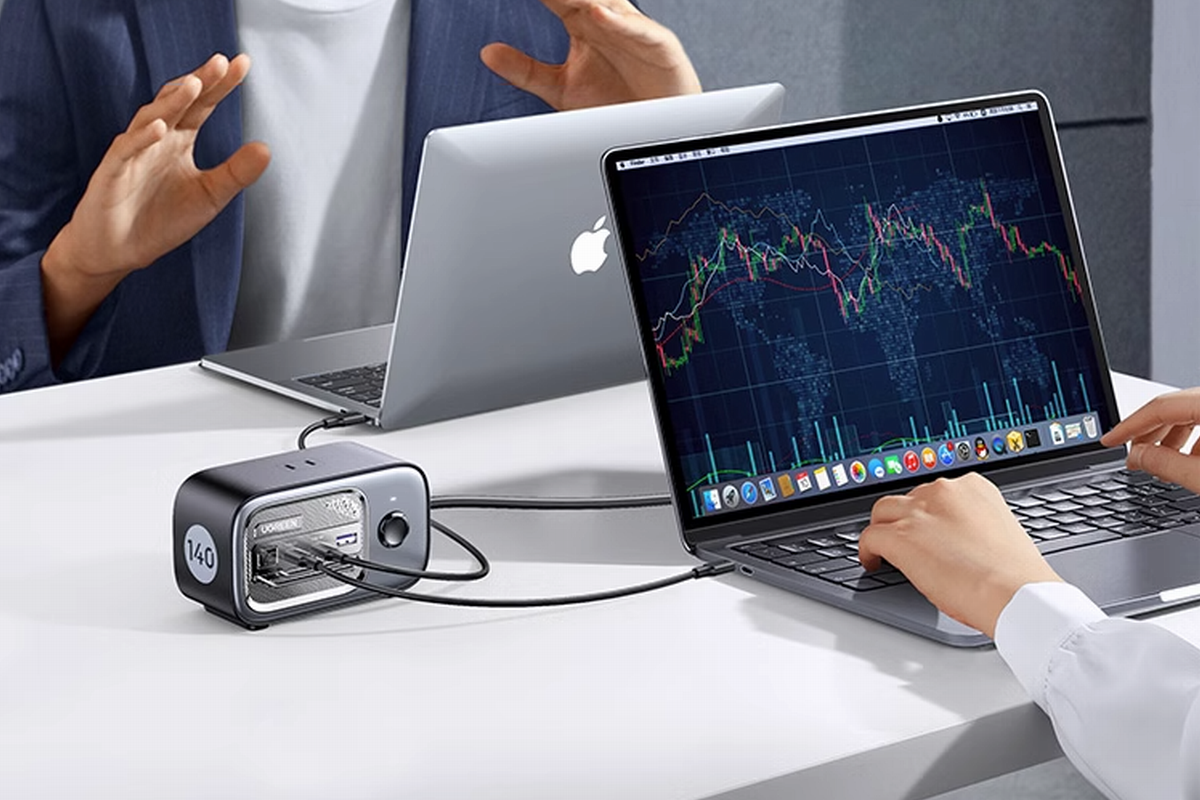 The USB fast charging module adopts GaN technology, enabling the realization of high-power output in a compact space. The AC and DC modules utilize zone temperature control technology to prevent overheating during fast charging. It supports 100-240V 50/60Hz global voltage. The 2C1A ports are all located at the front of the body for easy plug and unplug, supporting the 140W PD3.1 fast charging standard.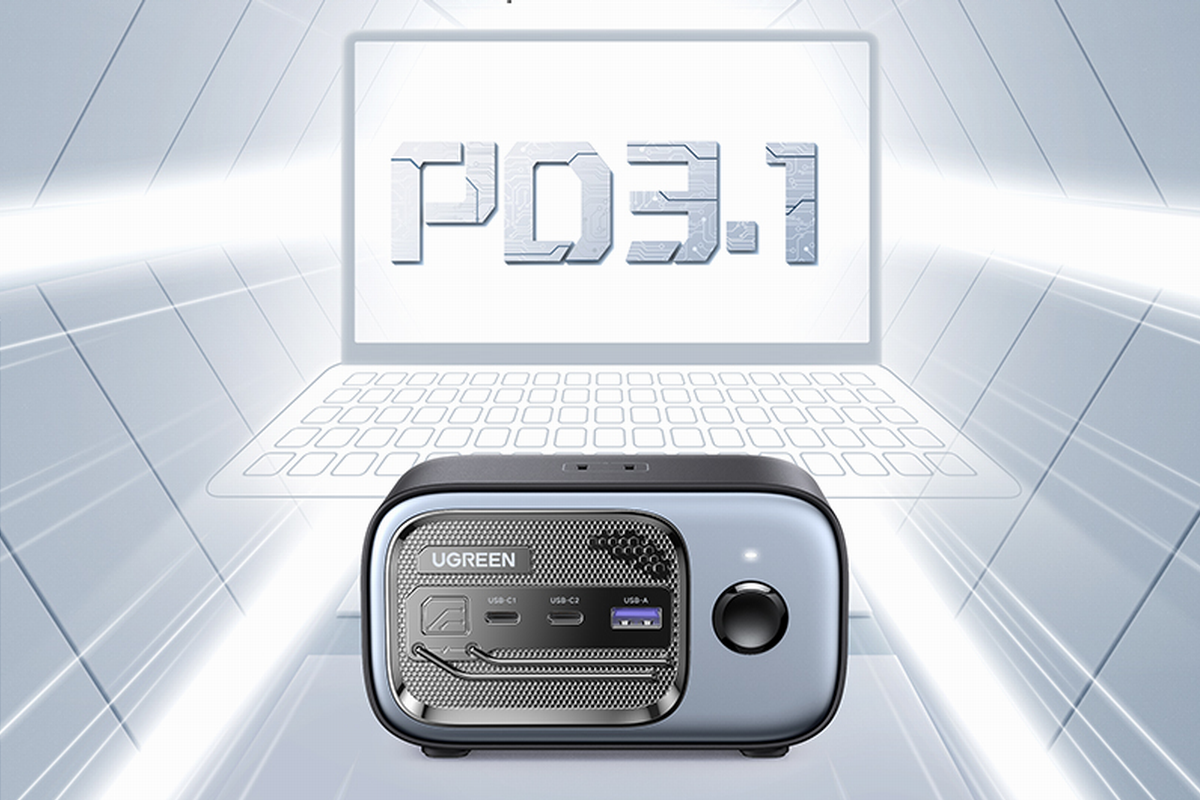 The UGREEN 140W DigiNest Ultra Charging Station boasts the most powerful USB fast charging performance in the DigiNest line-up. USB-C1 supports the latest PD3.1 fast charging standard with a maximum output power of 140W. It offers six fixed PDOs of 5V3A, 9V3A, 12V3A, 15V3A, 20V5A, and 28V5A. It is also backward compatible with PD3.0/PD2.0. USB-C2 supports 100W fast charging output with five fixed PDOs of 5V3A, 9V3A, 12V3A, 15V3A, and 20V5A. USB-A supports 22.5W fast charging output.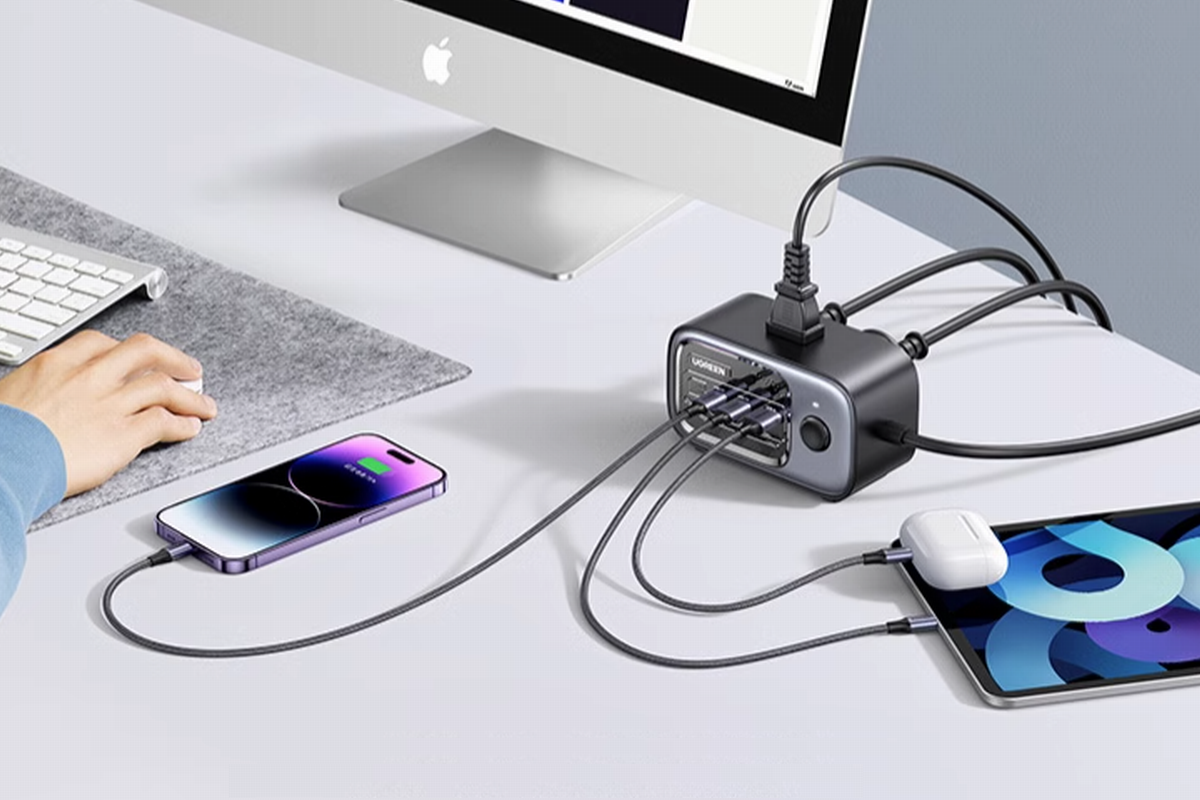 When charging multiple devices, it supports power allocation strategies such as 100W+22.5W, 65W+65W, 100W+30W+10W, etc. The port performance is intelligently adjusted based on the charging situation of the devices, allowing more devices to enjoy fast charging simultaneously.
Summary of ChargerLAB
The UGREEN 140W DigiNest Ultra Charging Station featuring a sleek and futuristic design. It includes three AC power outlets with child safety features and a 1.8m power cord that meets international standards. The USB fast charging module utilizes GaN technology to provide high-power output, and the AC and DC modules incorporate temperature control technology. It can support the PD3.1 fast charging standard, with USB-C1 offering up to 140W output and USB-C2 providing 100W output. It also includes USB-A ports for 22.5W fast charging. The power strip intelligently adjusts the port performance based on the charging needs of multiple devices, allowing efficient simultaneous charging. Overall, the UGREEN DigiNest line-up, including the 140W DigiNest Ultra Charging Station, offers a combination of performance, design, and functionality for users' charging needs.
Kindly be informed that currently, the UGREEN 140W DigiNest Ultra Charging Station is exclusively accessible in the Chinese market. Nevertheless, we highly recommend staying connected with ChargerLAB for the most up-to-date information on its availability in other regions.
Related Articles: 
1. Convenience Meets Innovation | UGREEN Launched 100W 4-in-1 Wireless Charging Station
2. Teardown of MOMAX 100W 7-in-1 GaN Charging Station (With Wireless Charging)
3. Teardown of Baseus 65W PowerCombo Tower Charging Station With Retractable Cable
The article is originally written by @
Joey
posted on Chargerlab. All rights reserved.