Breaking News: iPhone 15's USB-C Port and the Revelation of a Mystery Chip!
Introduction
As the 2023 Apple Fall Event draws closer, the leaks surrounding the iPhone 15 are becoming more frequent. In February, rumors emerged that the iPhone 15 would transition from the Lightning port to the USB-C port. In May, ChargerLAB learned from industry sources that the iPhone 15 would support 15W wireless fast charging. On August 15th, ChargerLAB received another leak about the iPhone 15 featuring a USB-C female socket equipped with Thunderbolt/USB4 Retimer chip.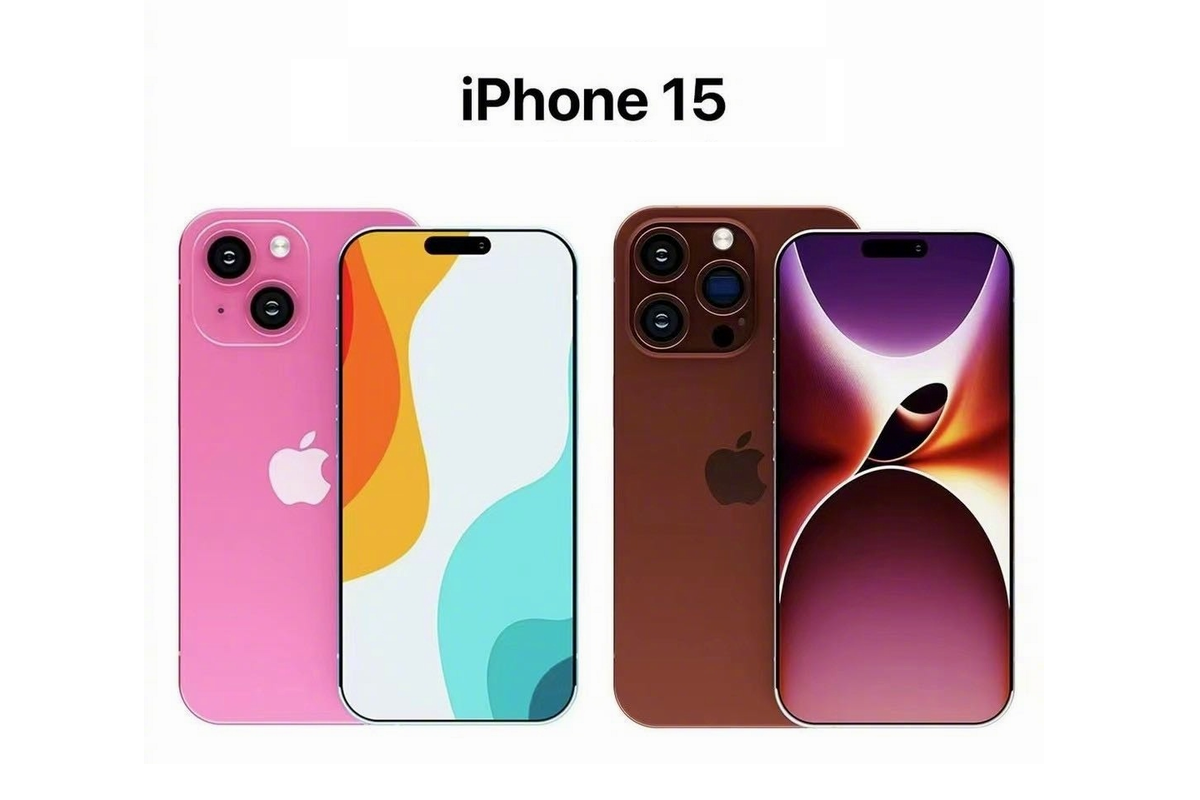 iPhone 15 Series USB-C Female Socket Exposed!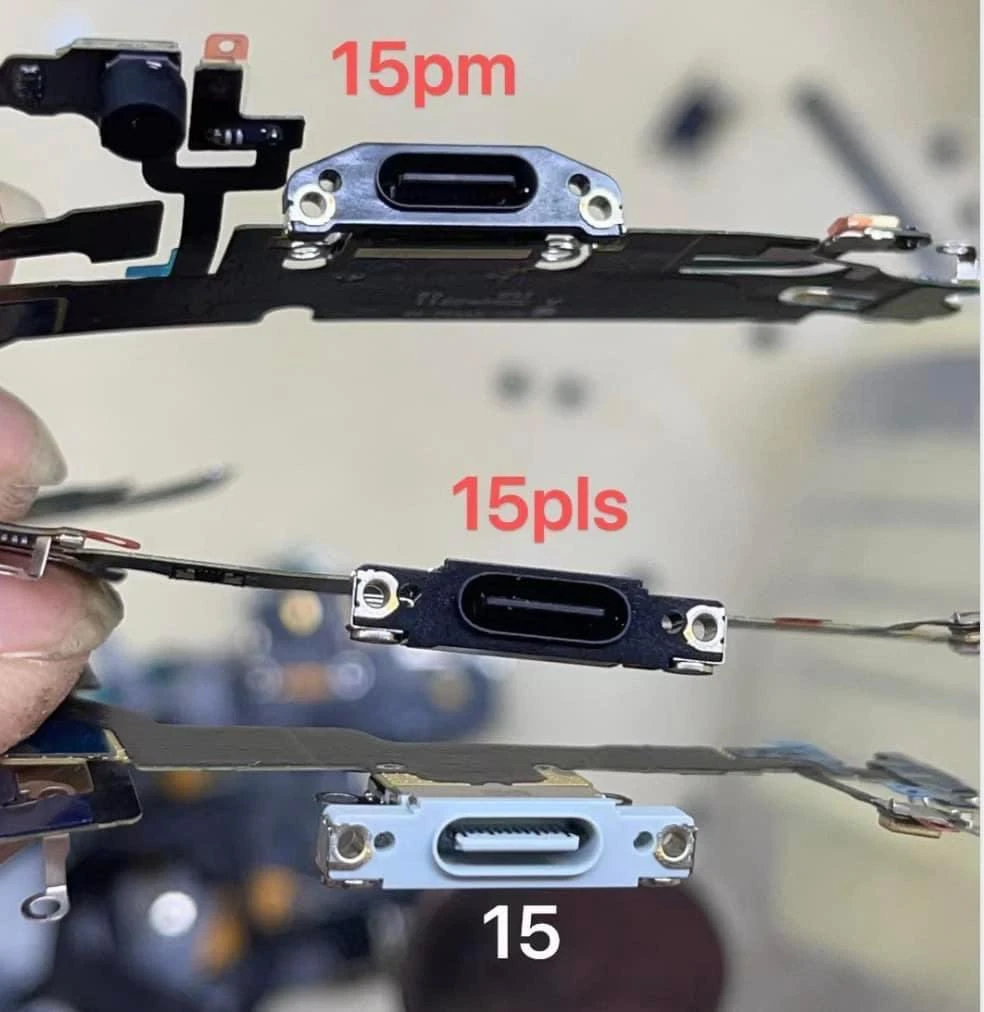 According to fix Apple (@lipilipsi), this exposed USB-C female socket pertains to three models: the iPhone 15 Pro Max, iPhone 15 Plus, and iPhone 15. The internal plastic sheets reveal a consistent layout on both sides, comprising a total of 24 pins. Notably, the power supply pins GND and VBUS have longer lengths than the other data pins, indicating the standard USB-C configuration.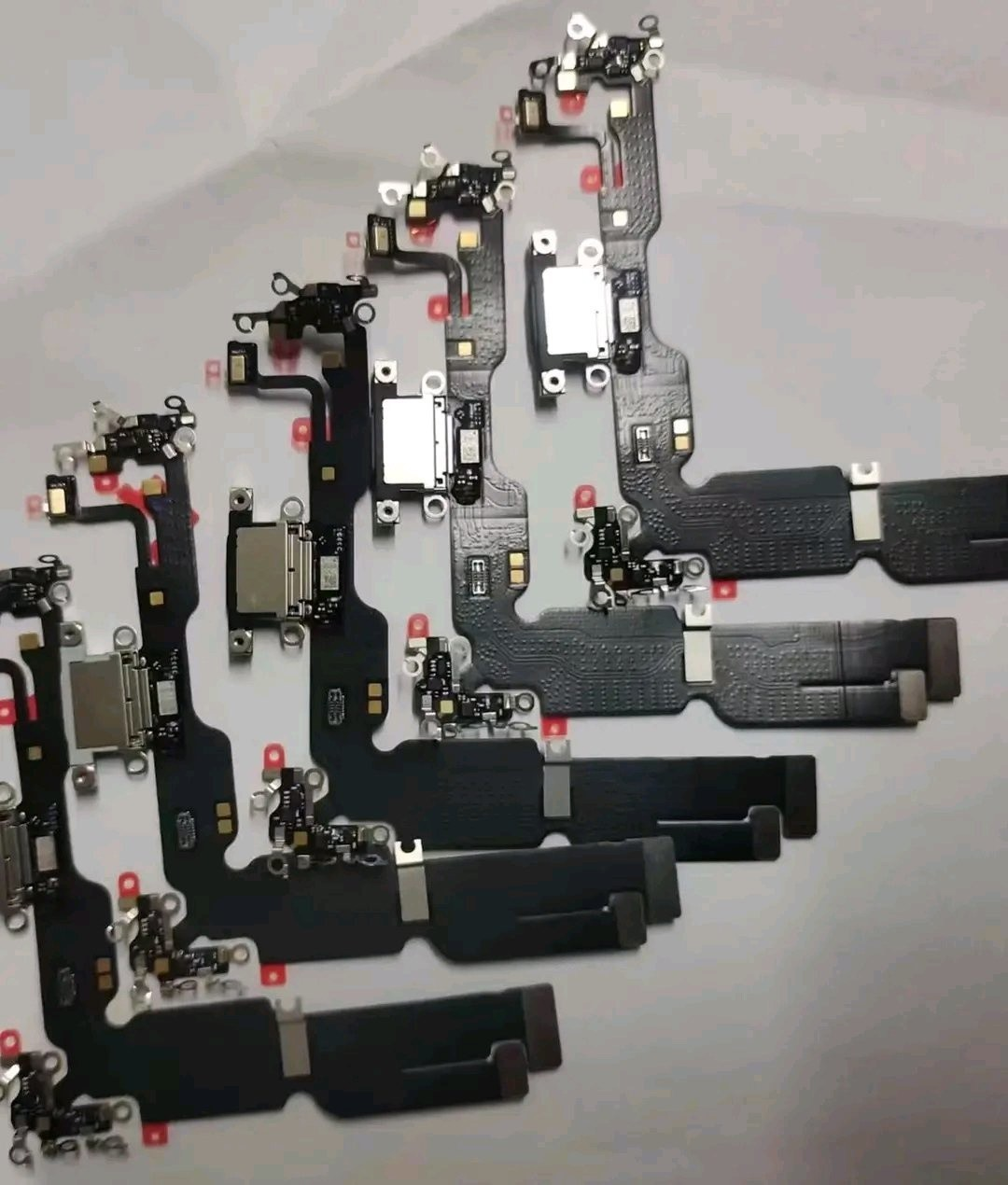 The small PCB employs an ultra-thin L-shaped design, featuring six fixing holes for the USB-C female socket. This design enhances stability and prevents detachment or damage caused by twisting after inserting cables.
iPhone 15 May Support Thunderbolt/USB4 High-Speed Transmission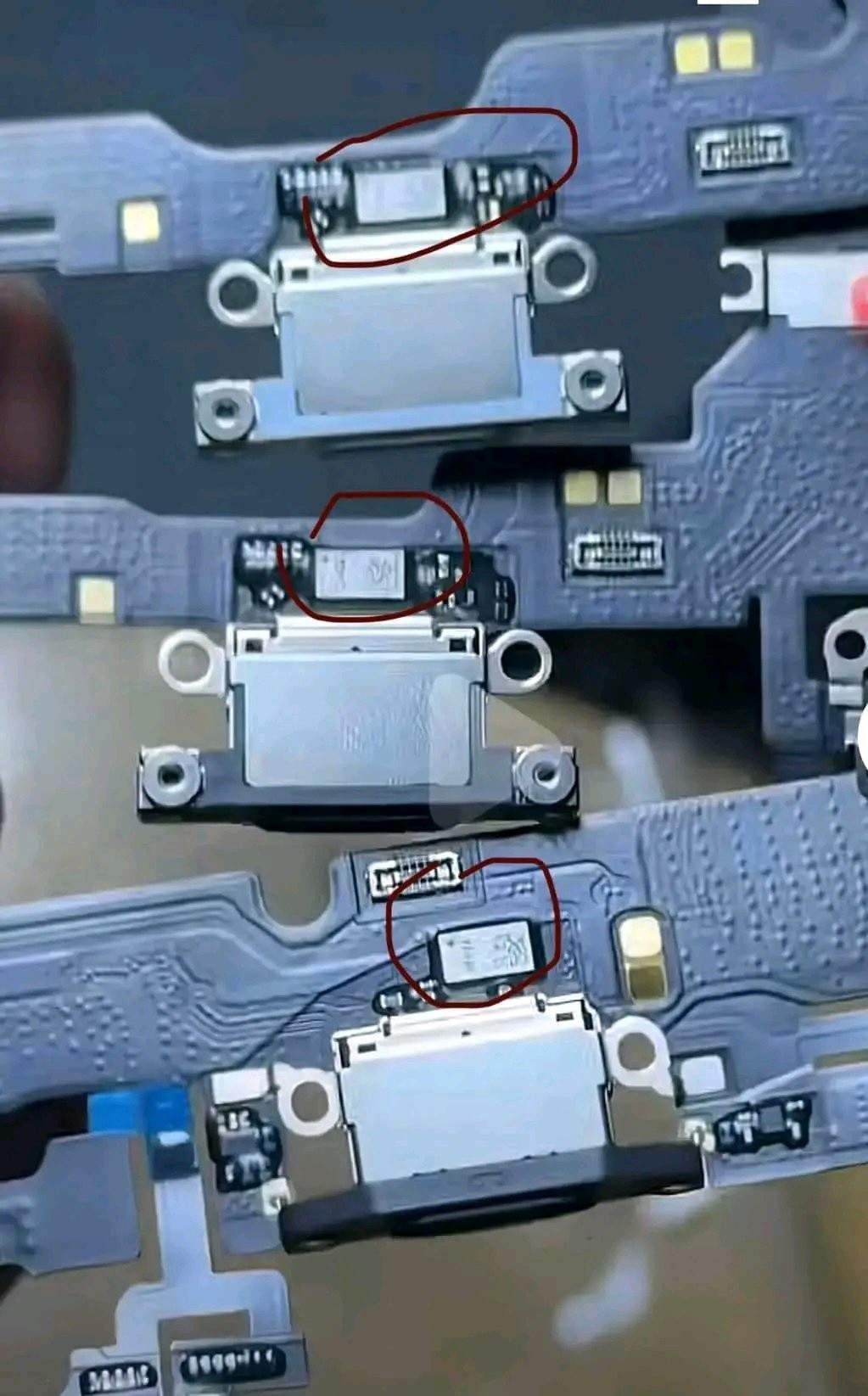 In addition to the revelation of the iPhone 15's port design, a mysterious IC is faintly visible behind the USB-C female socket. Upon magnification, it becomes apparent that this IC is a Retimer chip. This suggests that multiple models within the iPhone 15 series will support Thunderbolt/USB4's high-speed 40Gbps data transmission.
The Retimer chip primarily serves to reconstruct signals and reduce signal jitter. This chip, commonly found in ChargerLAB's disassembled Thunderbolt/USB4 high-speed devices, improves signal transmission stability for high-bandwidth data ports, enabling longer transmission distances.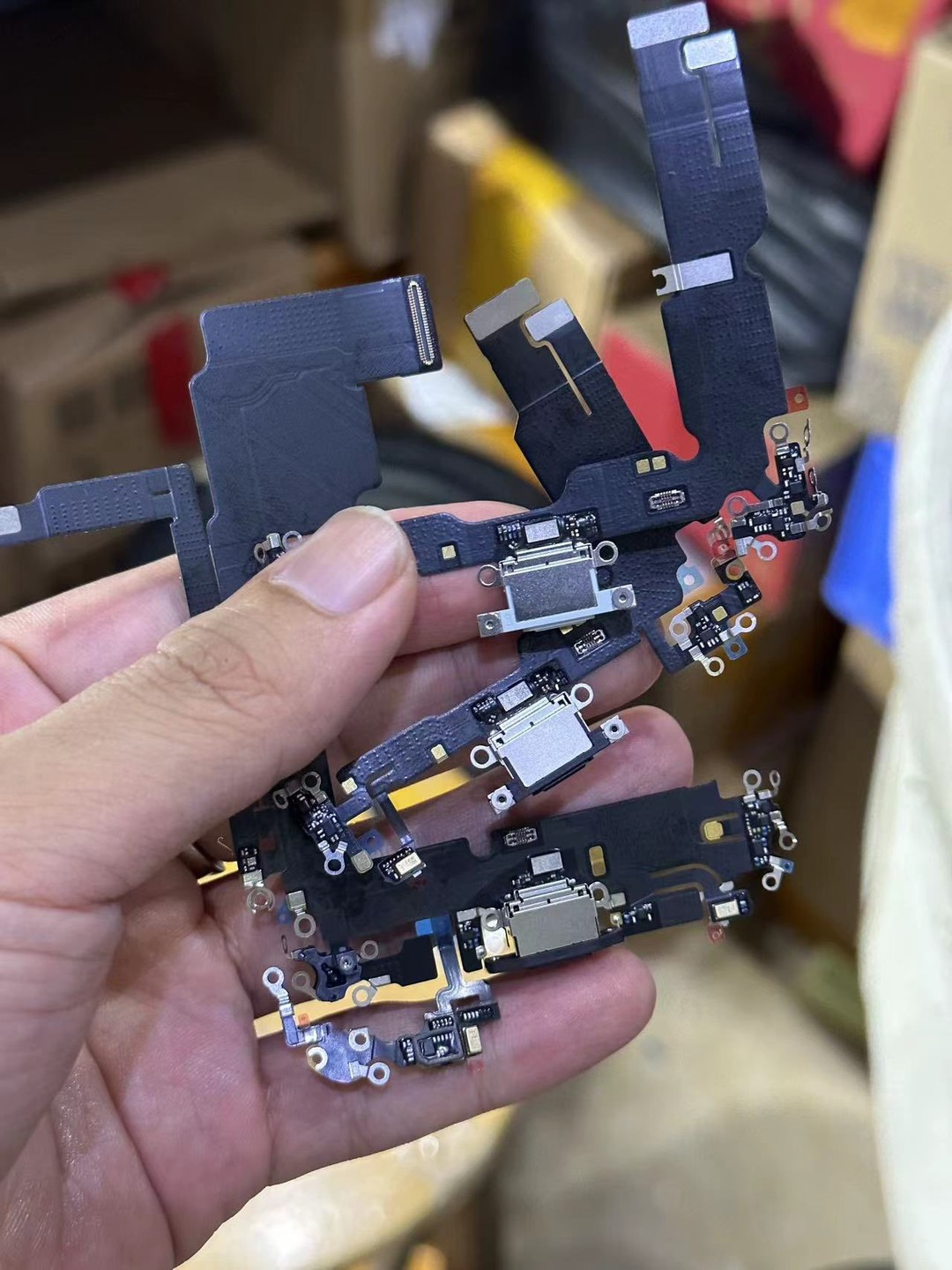 In the leaked images, the Retimer chip is found on small PCBs for all three model variants, indicating that at least three iPhone 15 models will incorporate Thunderbolt/USB4's 40Gbps high-speed data transmission feature.
Summary of ChargerLAB
With this revelation, the debate over whether the iPhone 15 would switch from the Lightning to the USB-C port has come to an end. With only a month left until Apple's September Fall Event, questions about changes in charging power, device certification requirements, and potential limitations will be addressed.
After changing to the USB-C port, although it is currently unknown whether Apple will introduce a certification mechanism similar to MFi, judging by the abundance of USB-C related devices, USB-C has already become quite mature. This significantly elevates the compatibility of the iPhone 15 with peripherals. Additionally, the inclusion of the high-speed Retimer chip could transform the iPhone 15 into a personal smart terminal, similar to laptops and tablets, providing seamless connectivity via a high-speed docking station for all peripherals, and ultra-high-resolution projection. In terms of charging, it also improves compatibility with USB PD fast charging devices.
Furthermore, from the consumer and industry perspectives, the incorporation of a high-speed USB-C port in the iPhone 15 significantly reduces accessory costs. Given the iPhone's shipment volume and user base, it might even drive the development of the Thunderbolt/USB4 high-speed device market.
After the release of the iPhone 15 series, only AirPods and entry-level iPads will continue using the Lightning port, making them stand out as exceptions. It is likely that their subsequent models will also transition to the USB-C port. In conclusion, let us bid farewell to the Lightning port, as the era of USB-C iPhones is truly on the horizon.
Related Articles:
1. Compatible With Qi2 | Apple iPhone 15 Support 15W Wireless Charging Without MagSafe
2. New Apple Patent Enables Apple Watch Bands for Customizable User Experience
3. Why Small Wearable Devices / Apple Watch Charges So Slowly?
The article is originally written by @
Joey
posted on Chargerlab. All rights reserved.