BLUETTI AC180 Portable Power Station: A Versatile and Reliable Power Solution
Recently, PowerOak has launched a new product, the AC180 portable power station, which has passed UL certification and is equipped with safe and durable lithium iron phosphate batteries, providing a massive battery capacity of 1152Wh. It supports 1800W sine wave inverter output and 100W PD fast charging. Next, we will quickly unboxed and introduced this BLUETTI AC180 portable power station for you.
BLUETTI is a well-known energy storage enterprise and a subsidiary brand of PowerOak. BLUETTI portable power stations provide users with clean energy as a means of energy storage, guaranteeing power supply needs for home emergencies, self-driving camping, medical emergencies, and other fields. As a globally renowned portable power station brand, BLUETTI has launched several phenomenally successful crowdfunding projects, such as the AC200 - Solar Portable Power Station project, which raised $6.73 million in project funds and had over 7000 backers. The AC500 & B300S - Home Backup Power Station project raised a total of $11.7 million in crowdfunding with 4632 backers. It is evident that BLUETTI is well-loved by users in the field of energy storage, and this BLUETTI AC180 is expected to create a best-selling portable power station.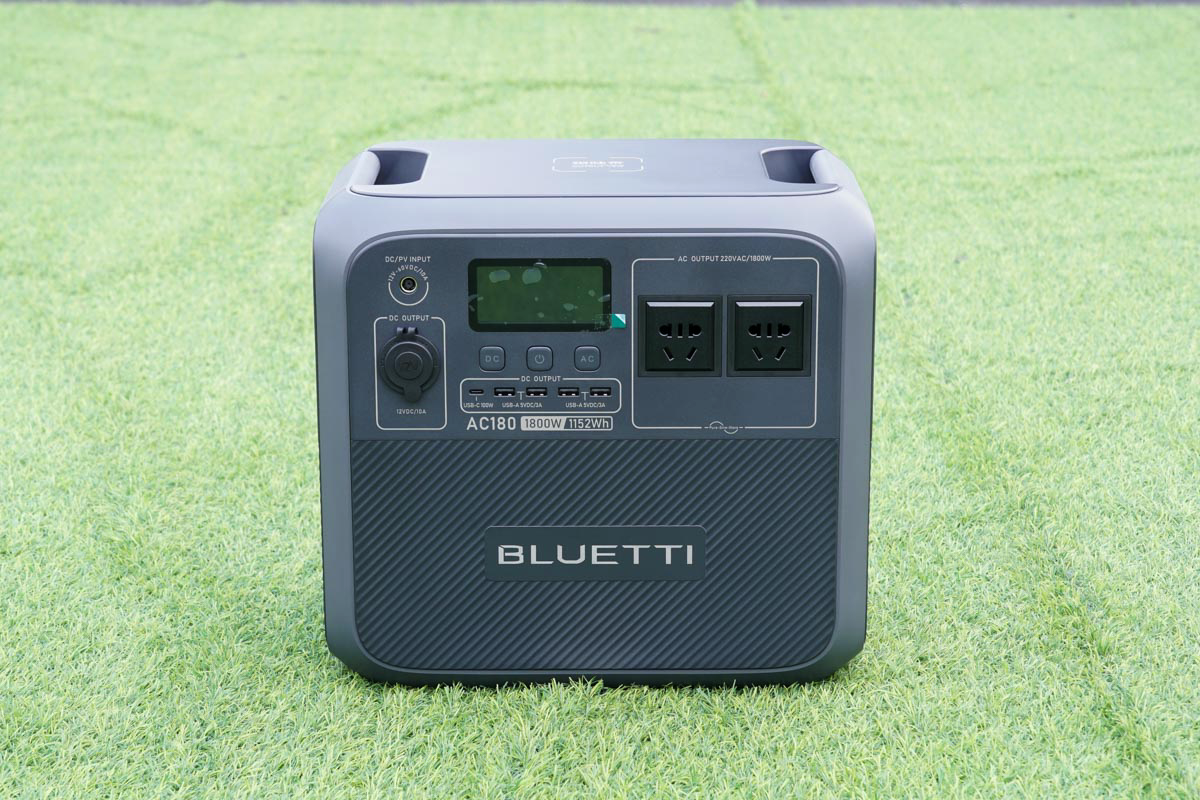 The BLUETTI AC180 portable power station is a new product in the BLUETTI portable energy storage series, with an overall appearance that uses the low-key and calm design of the BLUETTI energy storage family. The body is made of 94V-0 level fire retardant housing material, and the AC/DC modules use independent switches to control the power supply, supporting one-key power on/off for safer and more energy-saving operation.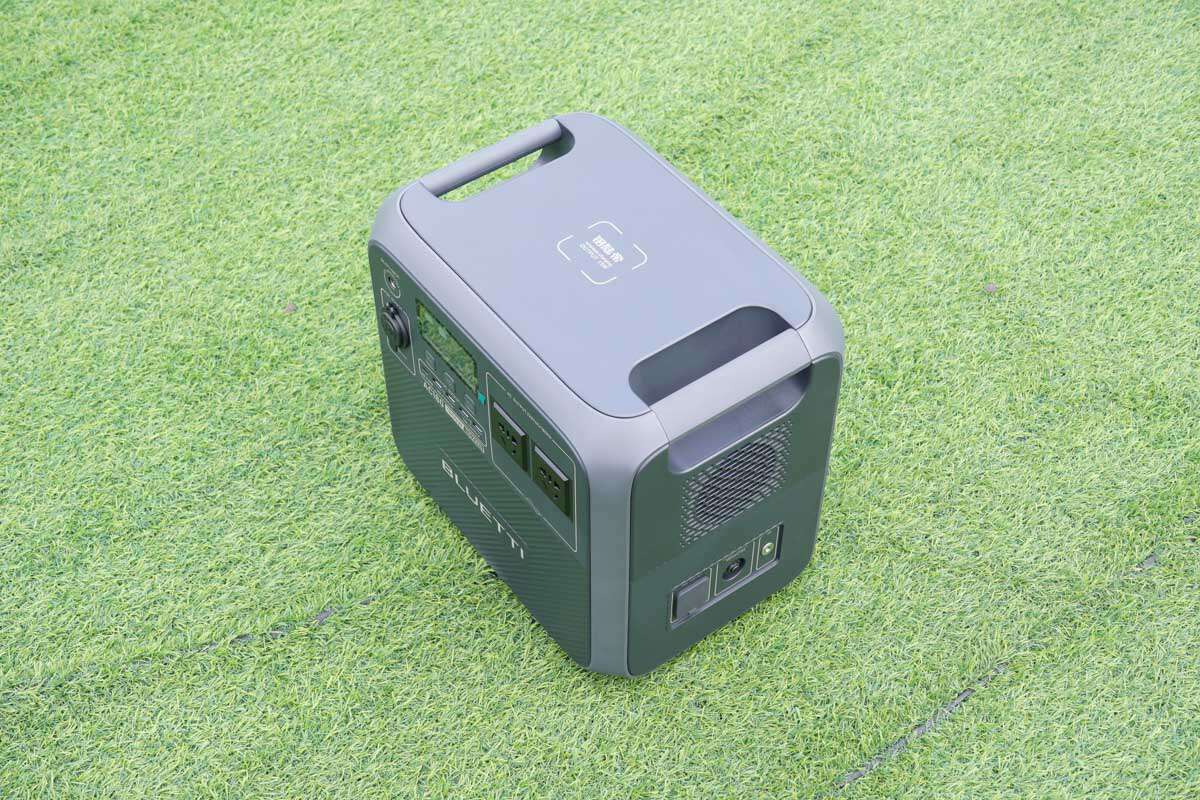 The BLUETTI AC180 portable power station uses UL-certified lithium iron phosphate batteries, which are resistant to high temperatures and safe, with a service life that is three to five times longer than that of ordinary ternary lithium batteries, with a battery life of over 10 years. The total capacity is up to 1152Wh, equivalent to a reserve of 1.152 kilowatt-hours, providing long-term operation guarantees for electrical devices.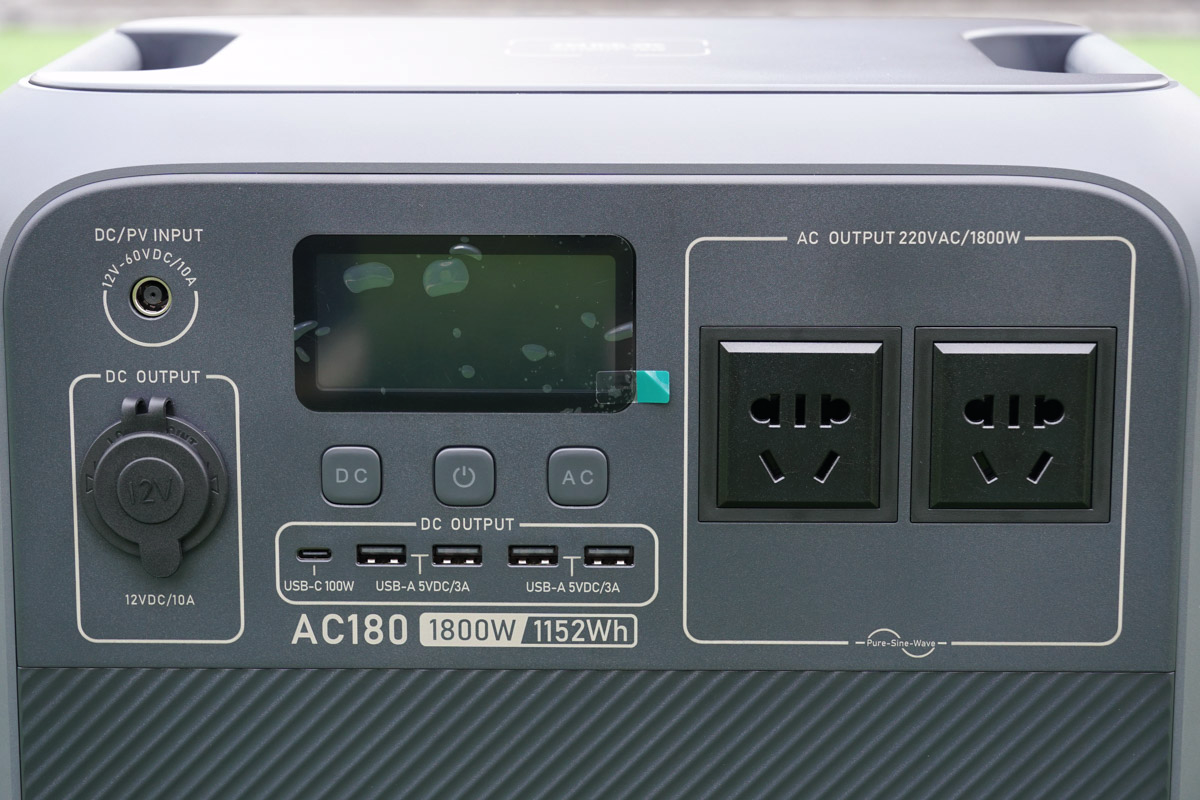 In terms of interface configuration, the AC part provides two 220V sine wave inverter output ports, with a rated output power of 1800W, and a "Power Lifting Mode" that can drive resistive load devices up to 2700W.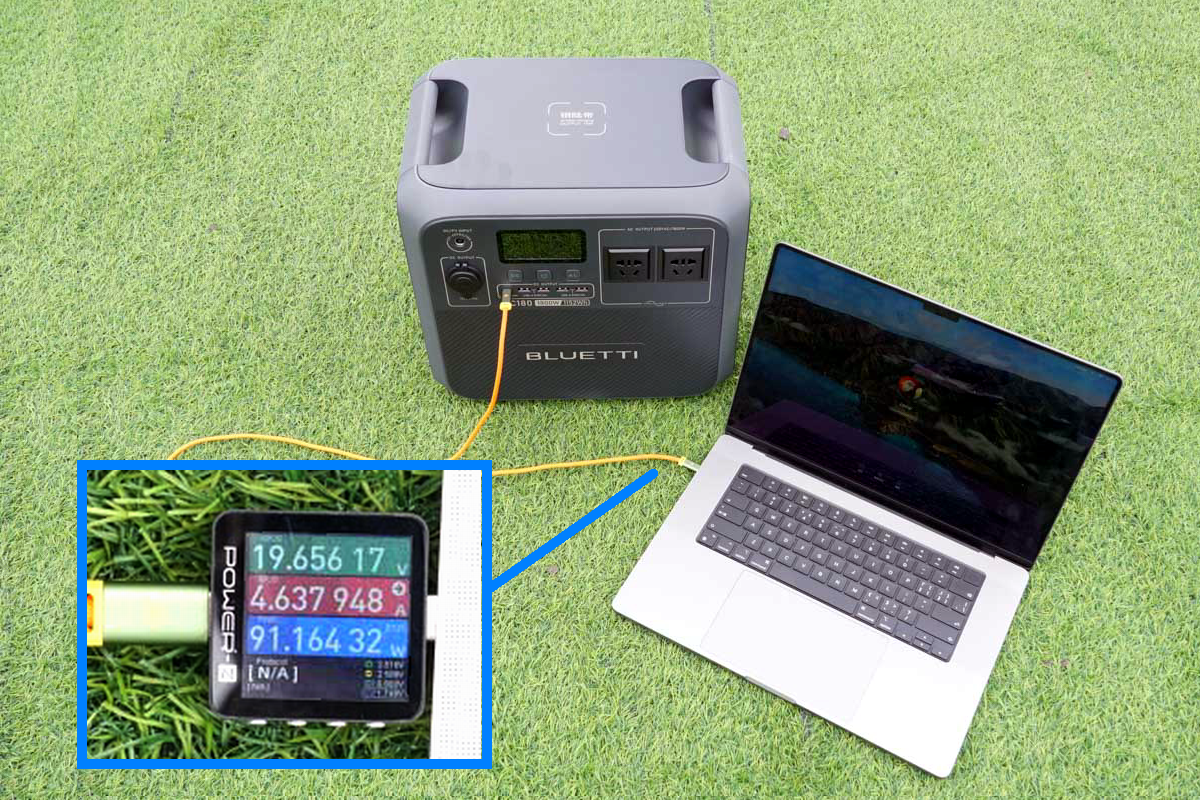 The USB fast charging part provides four USB-A and one USB-C, a total of five output ports, of which the USB-C port supports 100W PD fast charging output, directly driving large digital devices such as notebooks without a charger. The DC part has a 12V10A cigarette lighter output port, which can drive 120W-150W devices and support emergency charging for 12V car batteries. The charging port supports 12-60V DC/PV direct current input and supports 500W solar panel charging.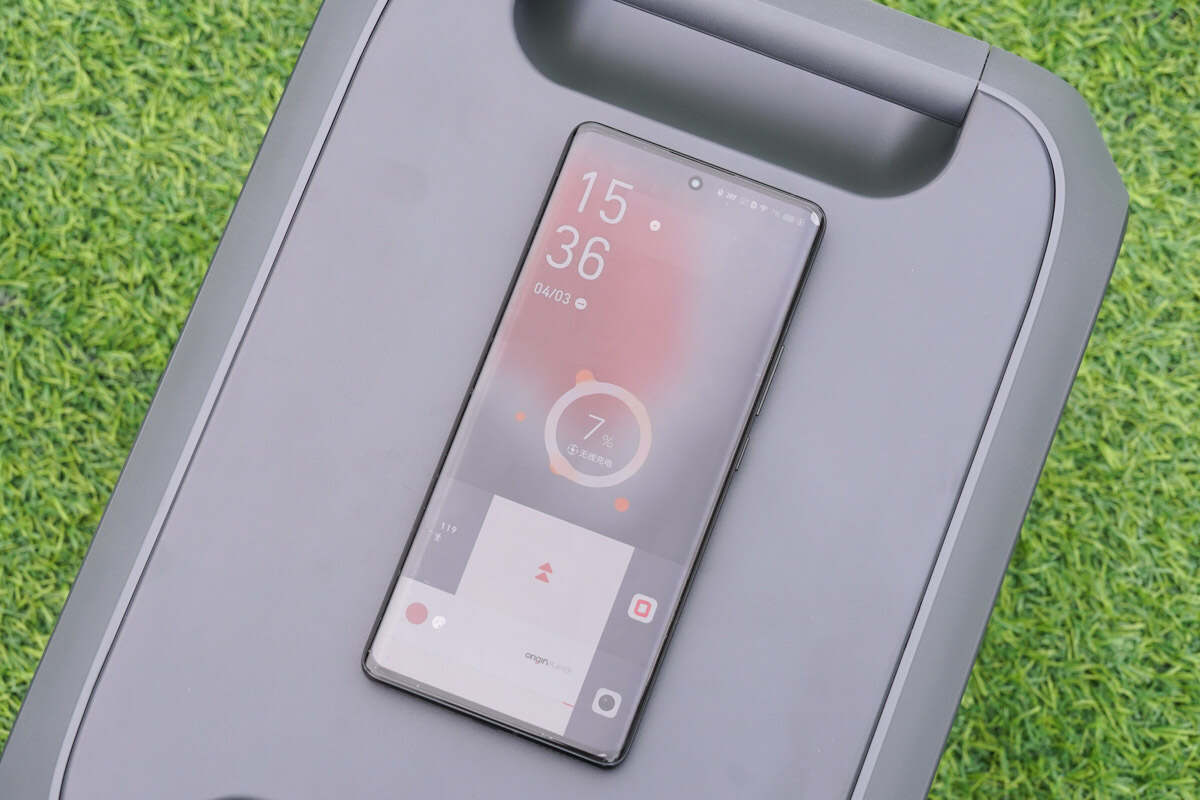 The BLUETTI AC180 portable power station is a versatile and convenient device that comes equipped with several advanced features. For instance, there are hidden handles on both sides of the top that allow for easy carrying and space-saving. The center area is particularly notable, as it boasts a wireless charging module that supports 5W, 7.5W, 10W and 15W wireless charging. This allows users to charge their devices without the need for any cables.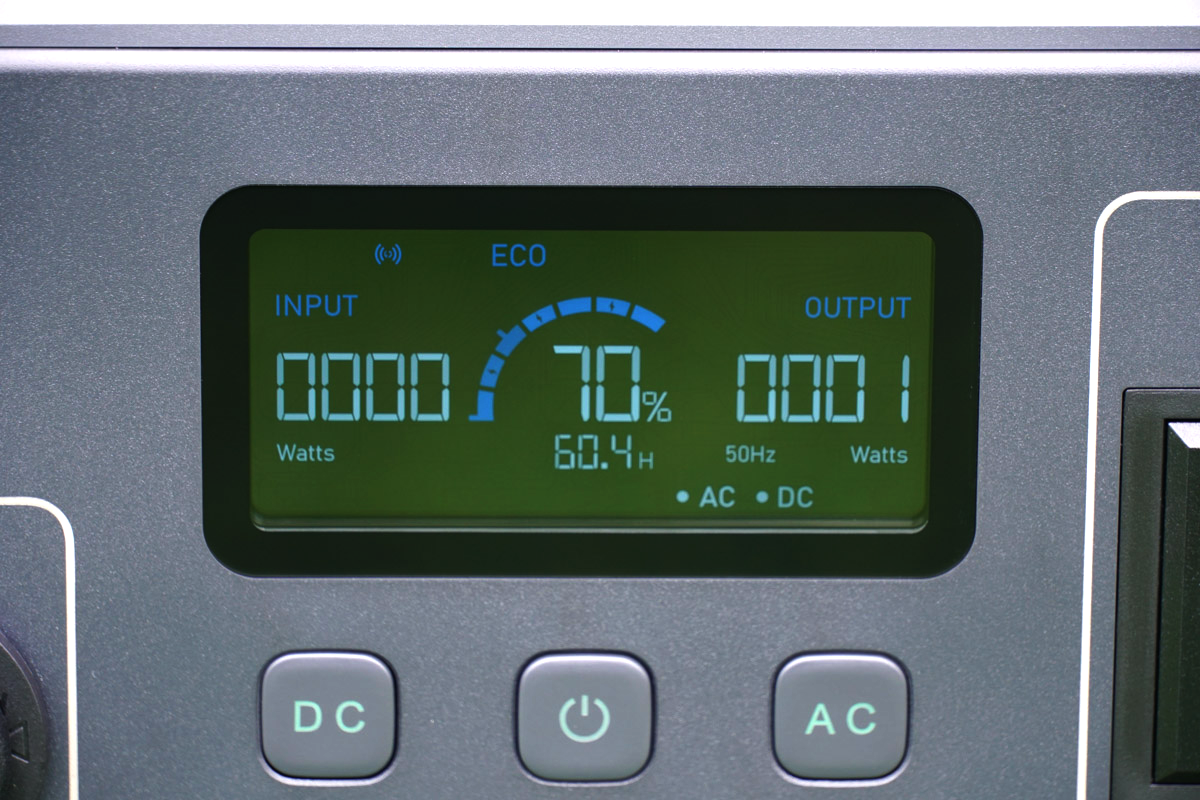 In addition, the front of the device has a multi-functional information screen that provides critical details on input and output power, remaining battery life, runtime, and interface status. This ensures that users have a thorough understanding of the device's operating status at all times.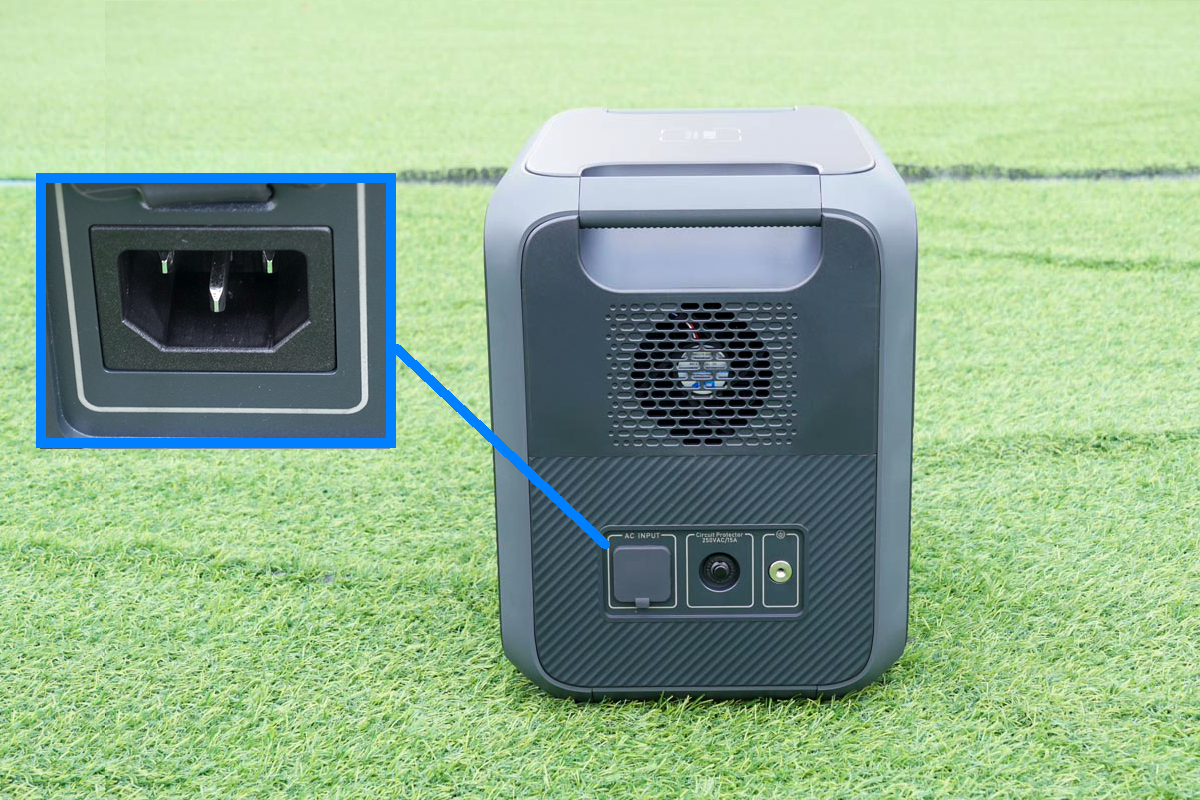 On the side of the device, there is a fan that actively dissipates heat, which is crucial for high power and stable operation. The bottom left of the device has an AC charging port that is covered with a rubber protective cover. It supports 220V~50/60Hz maximum 10A current input and has three AC charging settings: quiet, standard, and fast charging. Using the fastest charging option, the device can be charged up to 80% battery in just 45 minutes. The second port is a circuit protector that pops up and disconnects the circuit in case of overload. There is also a grounding screw hole on the right side of the device.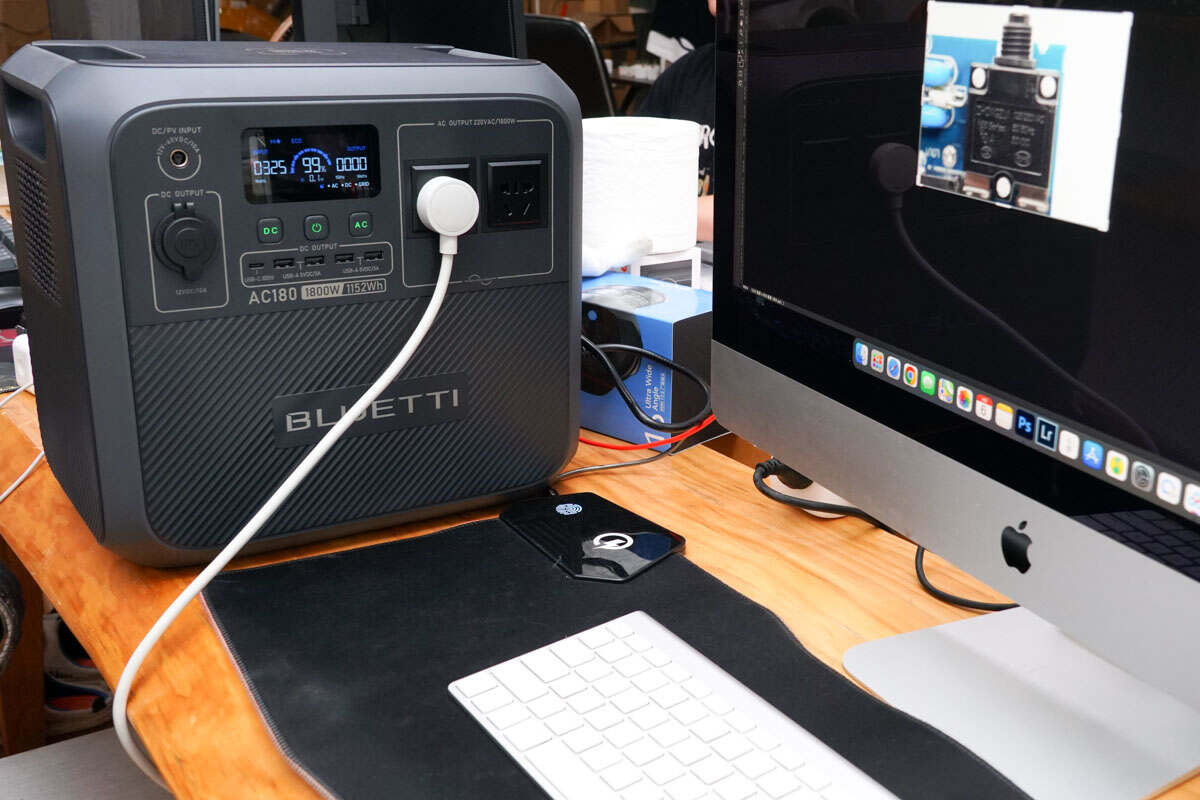 One unique feature of the BLUETTI AC180 portable power station is its ability to provide UPS functionality. When connected in between your computer or other electronic device and an AC outlet, your emergency power will be responsive to switch over in just 20ms in case of a power outage. So you don't have to worry about data lose or hardware damage while working from home. And your life won't be bothered by outages in anyway.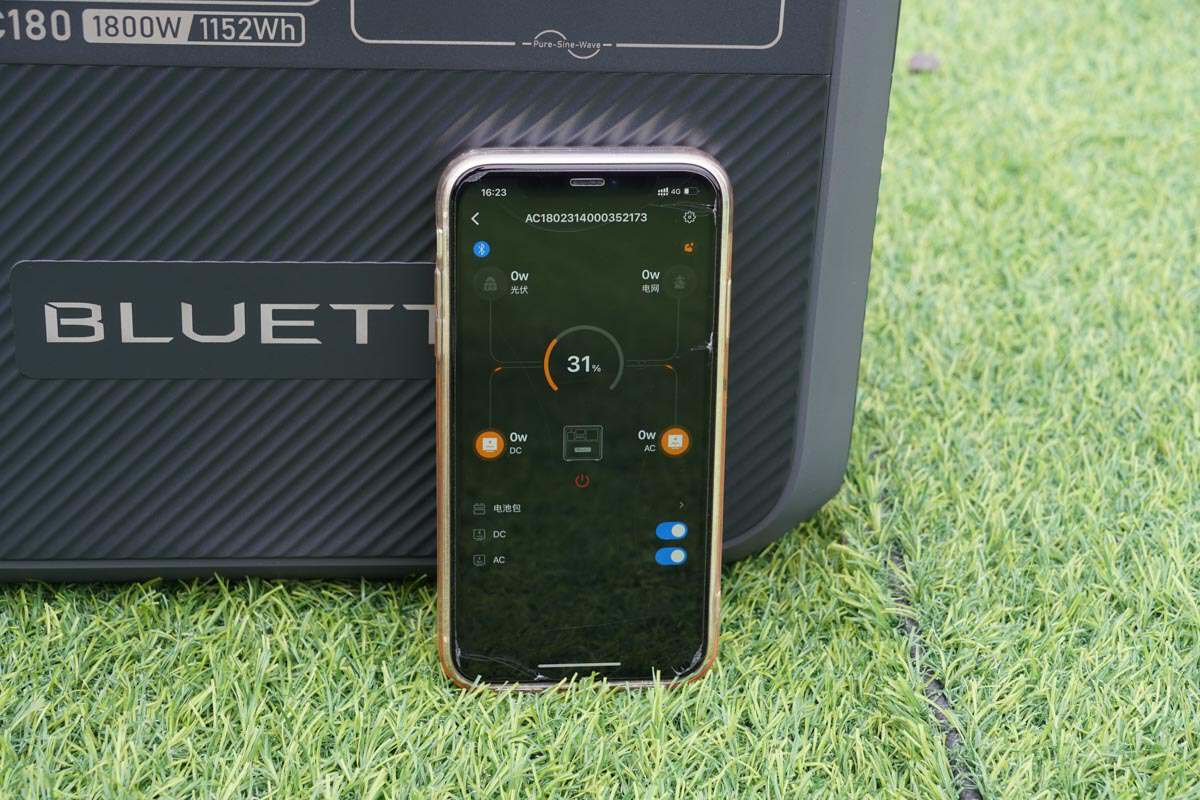 Finally, the BLUETTI AC180 portable power station has a built-in Bluetooth module that can be connected to your phone via Bluetooth. This allows users to view information on the device's input and output power, module power consumption, and remotely control it through their smartphones. With this feature, users can turn on/off various modules, set output modes, set shutdown times, and activate Power Lifting Mode with ease.
Summary of ChargerLAB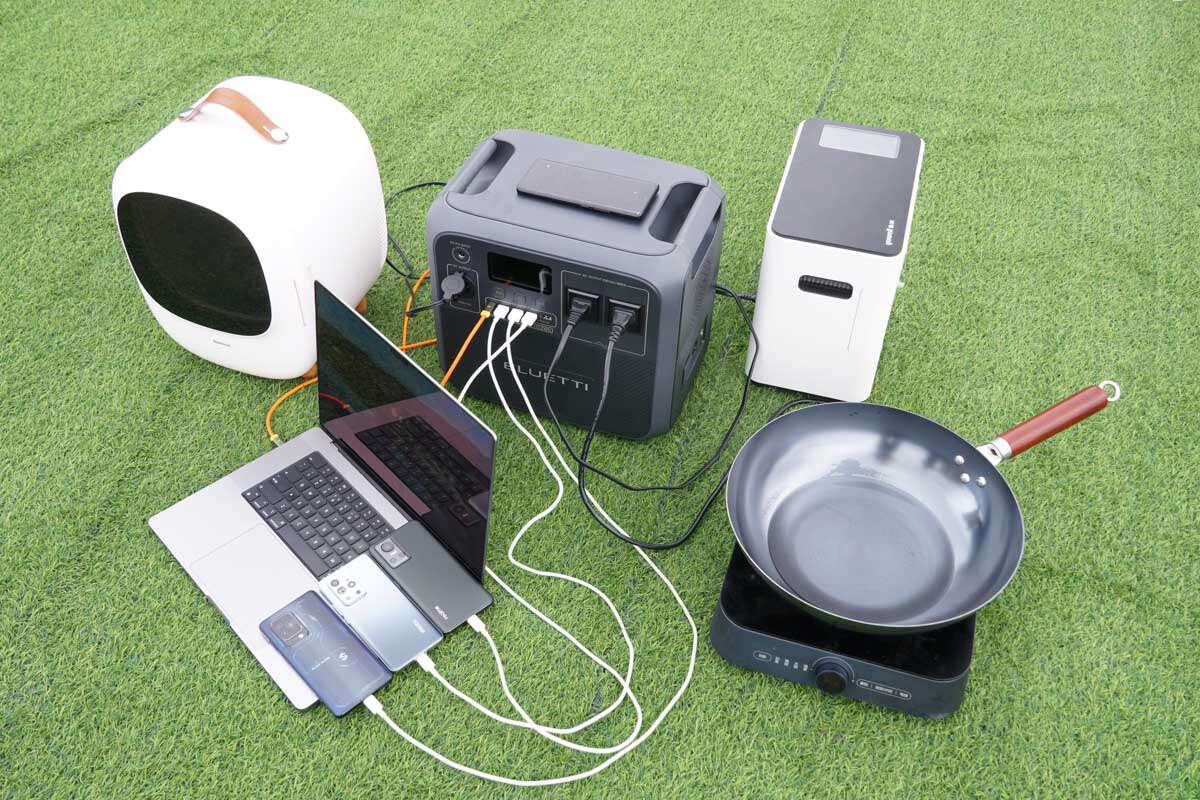 In summary, the BLUETTI AC180 portable power station is a highly versatile and practical device that has been UL-certified and comes equipped with safe and durable lithium iron phosphate batteries, providing a massive battery capacity of 1152Wh. With its multiple interface configurations, UPS functionality, wireless charging module, and built-in Bluetooth module, this portable power station is expected to be another best-selling product from BLUETTI, providing users with clean energy storage options for emergency situations, camping, medical emergencies, and more. Its advanced features and design make it an excellent investment for anyone looking for a reliable and efficient portable power source for their devices.
Related Articles:
1. Phenomenal Device | BLUETTI New Power Station Reached Ten Million Dollars on Indiegogo
2. Up to 2400W丨 Baseus Launched 600W Portable Power Station with Digital Display (Parallel Operation)
3. EcoFlow Launched 1800W DELTA 2 Portable Power Station
本文系作者 @
Joey
原创发布在 Chargerlab。未经许可,禁止转载。