Baseus Adaman 65W Power Bank Becomes the Big Seller on Amazon US

Standard power banks can provide the power of about 10W or 20W, but they are only suitable for small devices like mobile phones, and cannot provide reasonable charging speed for laptops. Therefore, high-performance power banks have become the choice of more and more customers
Recently, Baseus launched the Adaman 65W power bank on Amazon US, and it has received more than 3,000 ratings. So let's take a look at the highlights of this power bank.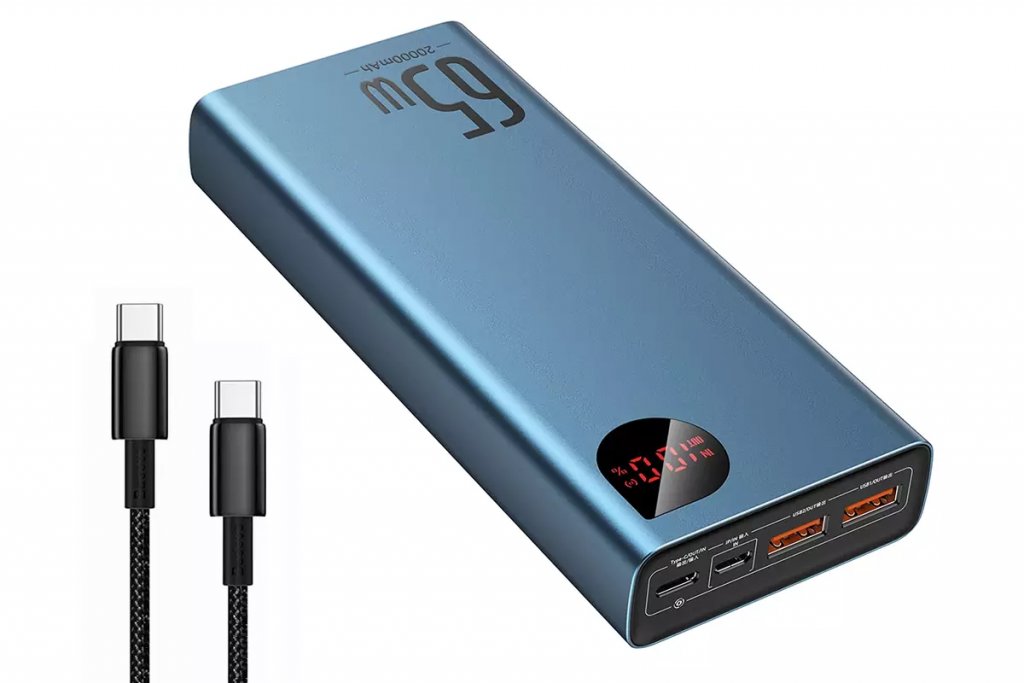 It adopts an aluminum alloy matte body with a multi-function LED display for you to check the charging info easily.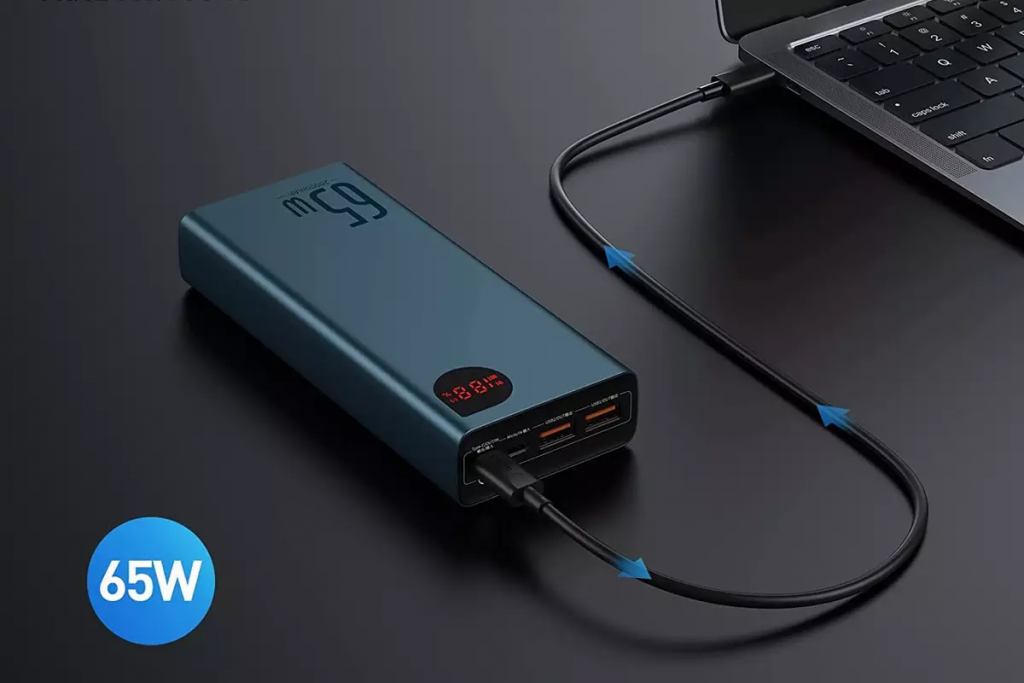 The USB-C port can support up to 65W PD output. It has five fixed PODs of 5V3A, 9V3A /, 12V3A, 15V3A and 20V3.25A, and two sets of PPS. It lets your notebook enjoy the same fast charging performance as an AC power plug. For example, it can fully charge a 16-inch MacBook Pro in about two hours.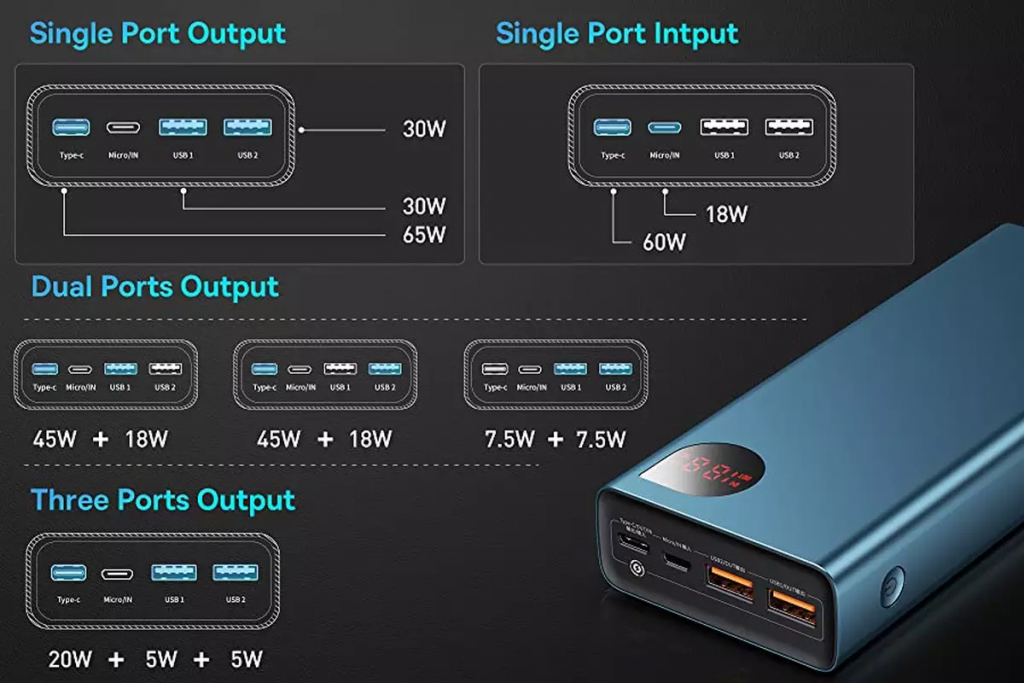 It's equipped with two USB-A, one USB-C and one Micro USB port. The fastest USB-C supports 65W output and 60W input, while the slowest Micro USB supports 18W input.It takes just two hours to fully charge with a 60W PD charger.
And there are four ports. So you can either use two of these ports to charge your device simultaneously with the total maximum output of 63W or use three ports to get the maximum output of 30W.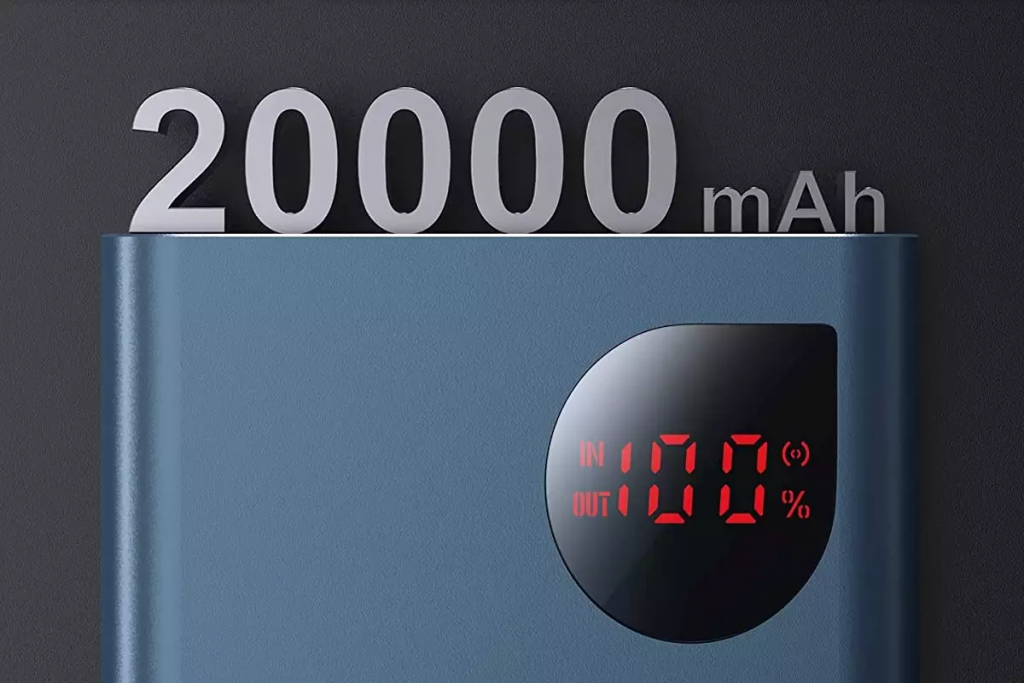 The power bank has a capacity of 20000mAh, which can charge the iPhone 13 Pro Max 2.5 times or the MacBook Pro 15 1.1 times. The total power of the lithium battery pack is about 74Wh, which is lower than the 100Wh required by most airlines. So you can carry it directly on the plane without any worries.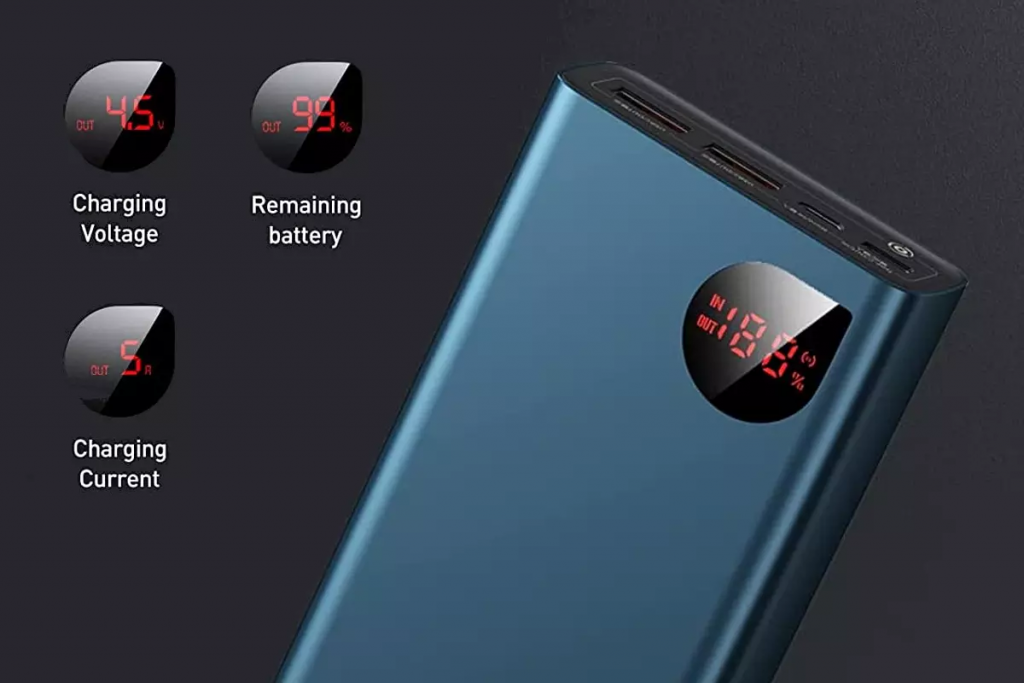 In the upper right corner of the case is a drop-shaped LED display, which can show the remaining battery, voltage, and current, which is very convenient.
Summary of ChargerLAB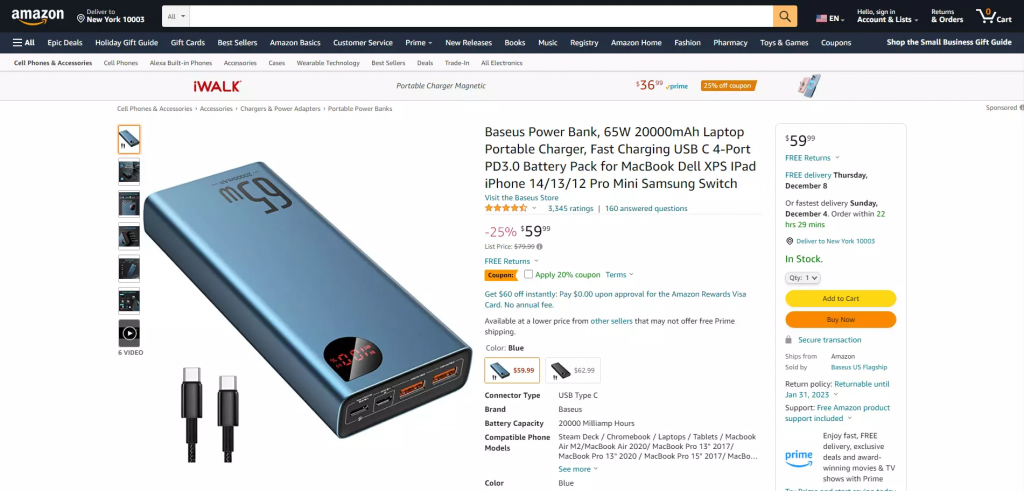 The Baseus Adaman 65W power bank has a capacity of 20000mAh and comes with four ports, supports up to 65W output, and has a LED display for battery charging info.
This product starts at $59.99 on Amazon US, you can click the button below to buy one if you're interested.
And now we have a sweet deal for this amazing product. You can click the button at the beginning or the end of the article and enter code 7TVOK3QR for a 20% off coupon and a 5% off discount. Valid from 6:00 am on December 5, 2022 to 11:59 pm on December 31, 2022 (PST). Do not hesitate!
本文系作者 @
Joey
原创发布在 Chargerlab。未经许可,禁止转载。