Foldable Design | Baseus 65W GaN charger Becomes the Big Seller on Amazon US
Recently, ChargerLAB found that the number of reviews and ratings of Baseus 65W GaN charger on Amazon US has reached 2418 and 4.5, respectively. Ranking among the top-performance GaN chargers.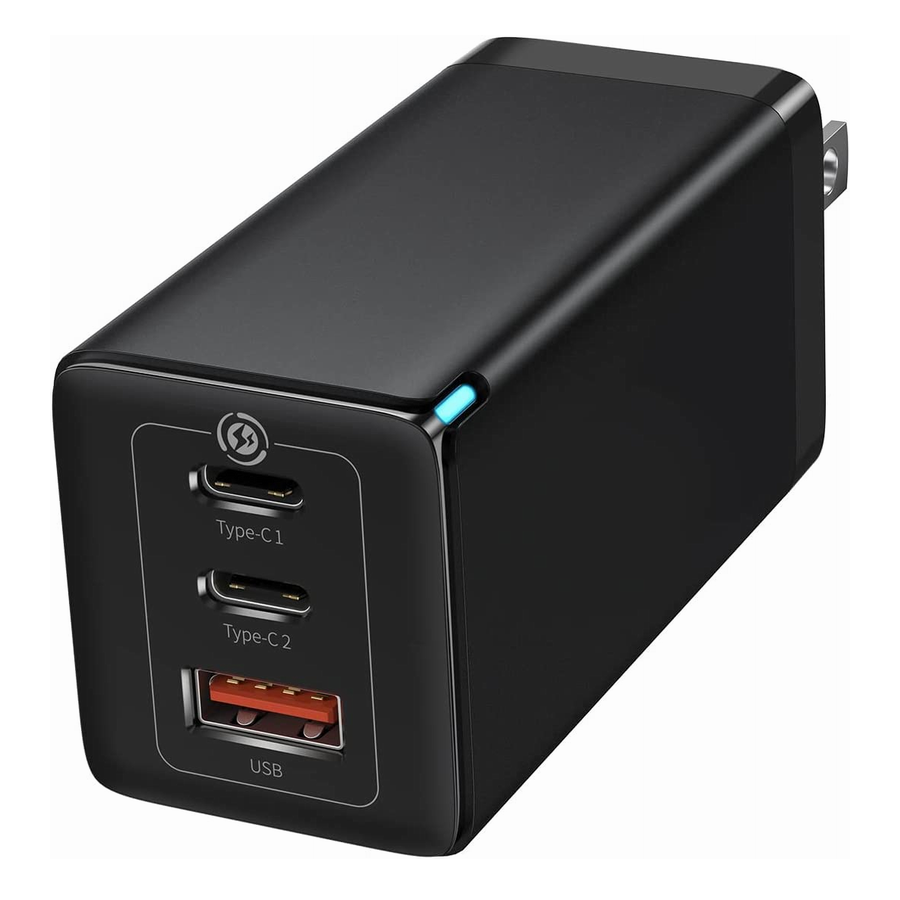 The model is CCGAN65S2-X. It adopts a classic Baseus black matte design with a slender size. And there is a an ice blue work indicator light on the upper right corner. It's full of Baseus style.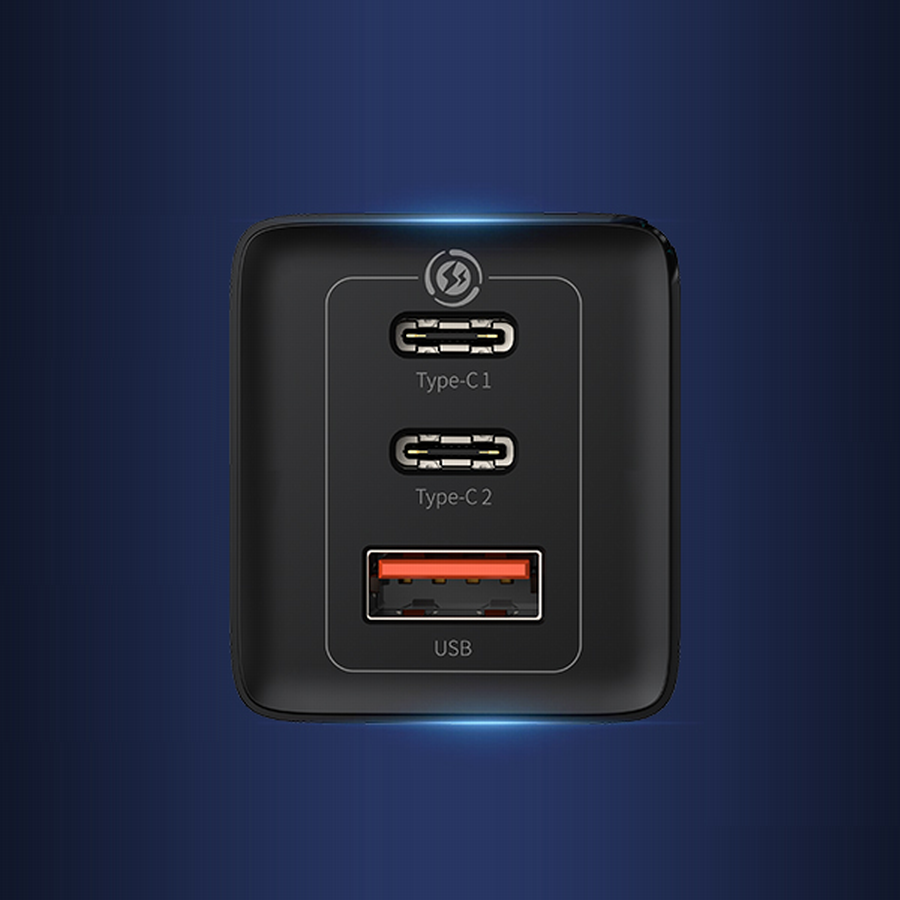 The USB-C1/C2 supports five fixed PDOs of 5V3A, 9V3A, 12V3A, 15V3A and 20V3.25A, which means the maximum output for USB-C ports is 65W. The USB-A supports up to 60W output. All ports support a variety of common fast-charging protocols.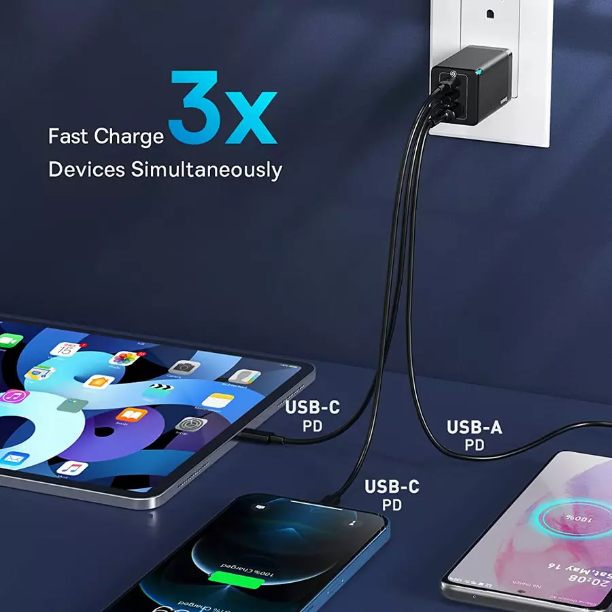 It only takes 25 minutes to charge 50% of the iPhone 13, and it can fully charge the 2020 13" MacBook Pro in 2 hours. In addition, it can charge up to three devices at the same time. When using USB-C1/C2 and USB-A ports, the power can be divided into 45W and 18W.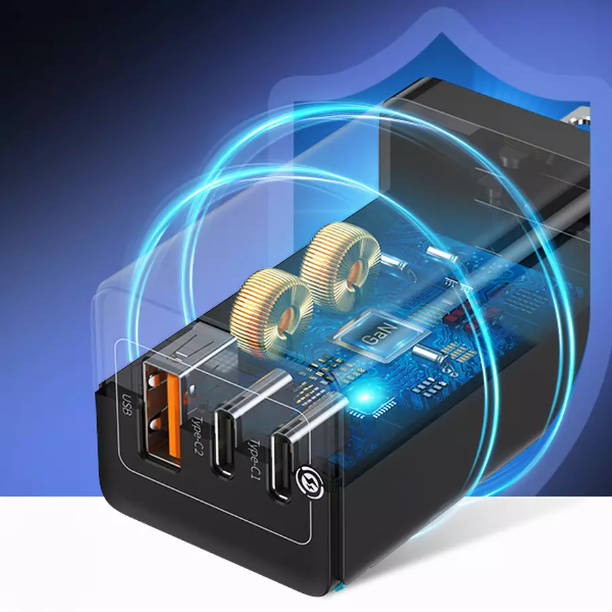 It adopts GaN technology solution with faster switching frequency and higher power transmission efficiency. Compared with the same power silicon charger, it is 30% smaller in size and generates less heat. It also has a variety of charging protection measures to ensure user safety.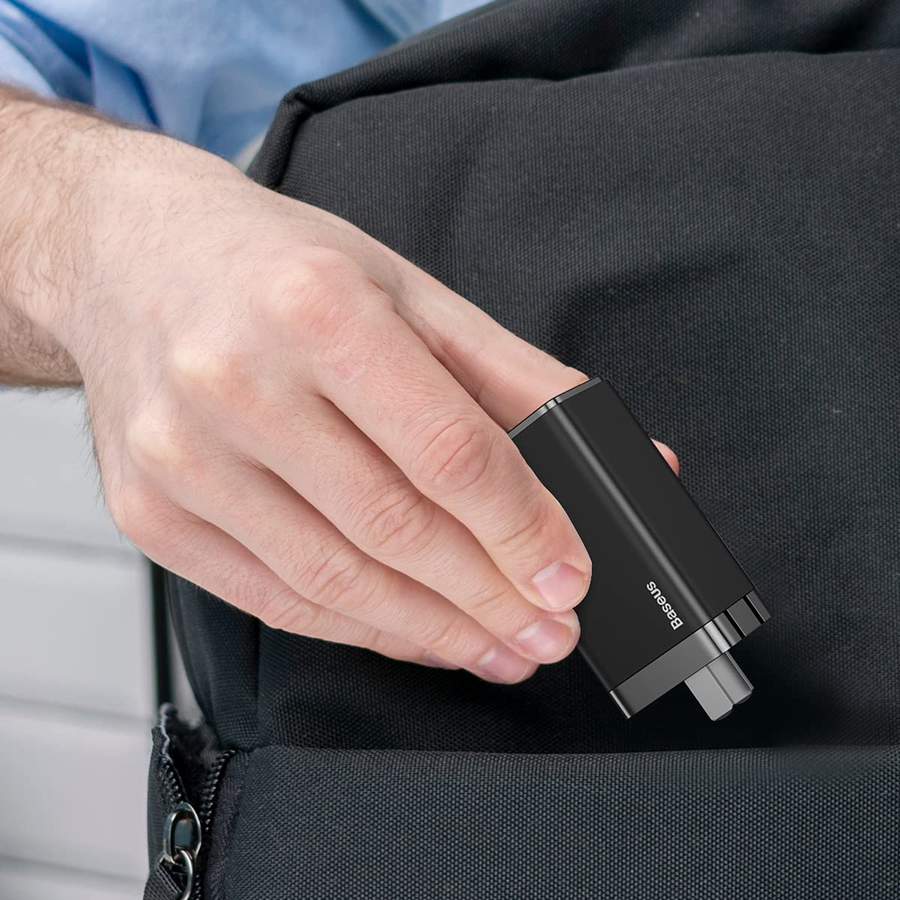 It can support input of 110-240V ~ 50/60Hz. The foldable prongs can avoid scratching your luggage when taken out. The size of this charger is only 70 x 36 x 32mm (2.76 x 1.41 x 1.26 inches). And the power density is 0.8W/cm³. It's much smaller than the traditional chargers. The weight is only 130g (4.59 oz).
Summary of ChargerLAB
The Baseus 65W GaN charger has two USB-C and one USB-A port, which can be used at the same time. The built-in high-efficiency GaN solution makes it much smaller than the traditional charger. And the foldable prongs plus wide voltage support make it an excellent choice for on-the-go.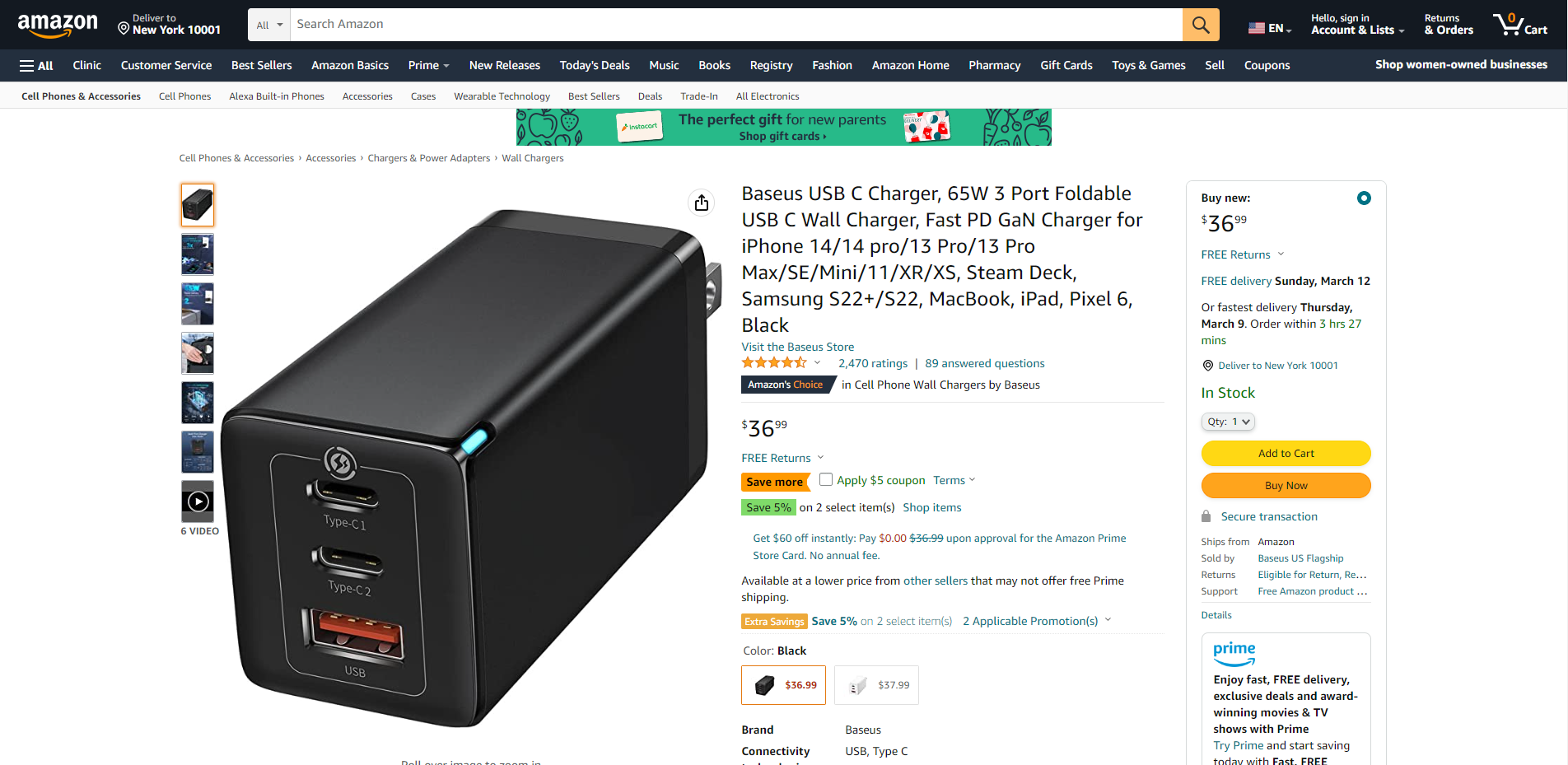 This product starts at $36.99 now on Amazon US, you can click the link at the beginning or the end of the article to buy it.
Related Articles:
1. Teardown of Baseus 100W Slim Laptop Power Bank (Blade Series)
2. Teardown of Baseus Adaman 65W 20000mAh Digital Display Power Bank
3. Teardown of Baseus 20W 10000mAh MagSafe Wireless Power Bank (For iPhone 14/13/12)
The article is originally written by @
Joey
posted on Chargerlab. All rights reserved.