AOHi STARSHIP PD3.1: The Ultimate Power Bank with 40000mAh Capacity
Since its inception, AOHi has been dedicated to providing users with high-spec fast charging products. With the growing popularity of the PD3.1 fast charging standard that breaks through the 100W limit, PD3.1 is no longer out of reach. AOHi has proactively laid out its PD3.1 product line, introducing products such as the Magcube 140W PD3.1 GaN charger and the 240W The Future Creative Power Cable Set PD3.1. Recently, a significant member of the AOHi PD3.1 family has reappeared, and it is the AOHi STARSHIP PD3.1 40000mAh 2-in-1 Power Bank.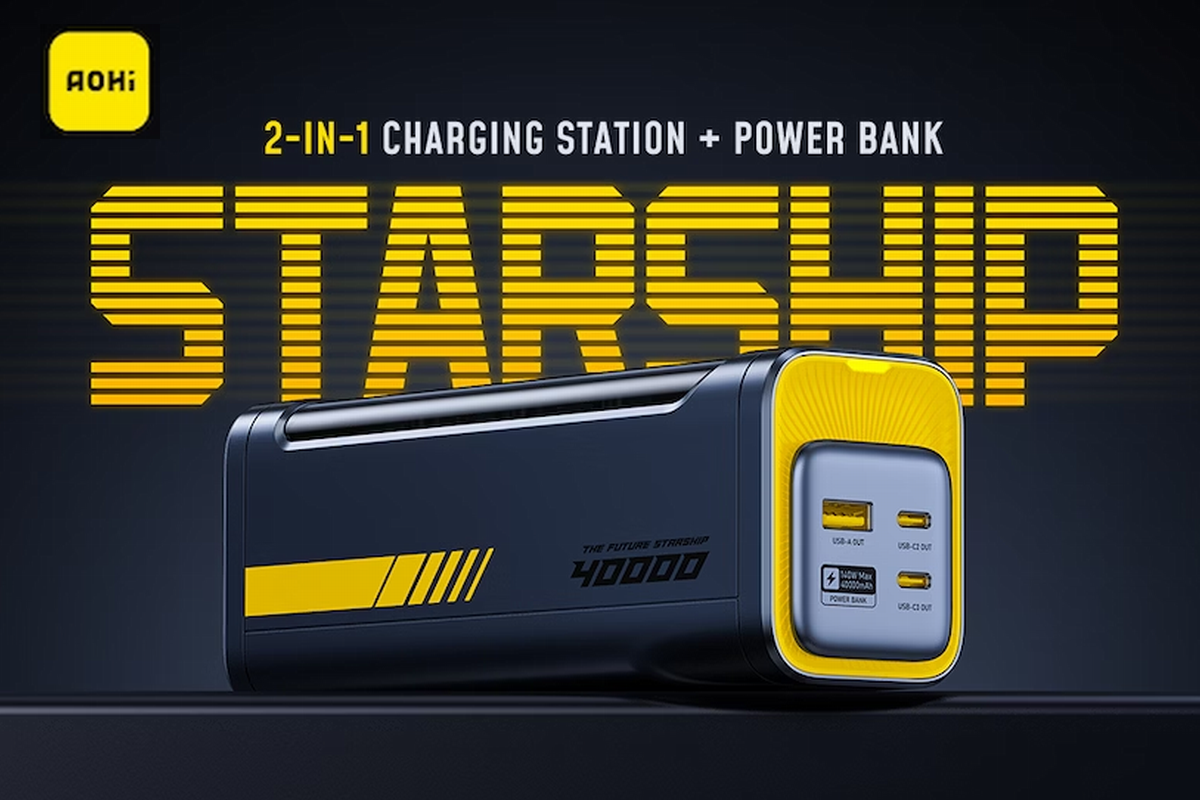 As is known to all, Starship now usually refers to SpaceX's fully reusable spacecraft designed for a variety of purposes, including many crewed missions to space, and potentially even future missions to Mars. The design of the power bank follows the popular cylindrical structure found in high-performance power banks, featuring a sleek grey-black color with vibrant yellow accents and a small yellow light on top, in line with AOHi's consistent product design style. The middle of the body uses a translucent black material, revealing glimpses of the internal circuit board and components, along with an essential multifunctional information display. All of these elements evoke a strong technological feel, reminiscent of high-performance spacecraft or cryogenic chambers.
The 40000mAh massive battery provides ample power to devices, doubling the endurance compared to common 20000mAh products, as indicated by the side description on the body.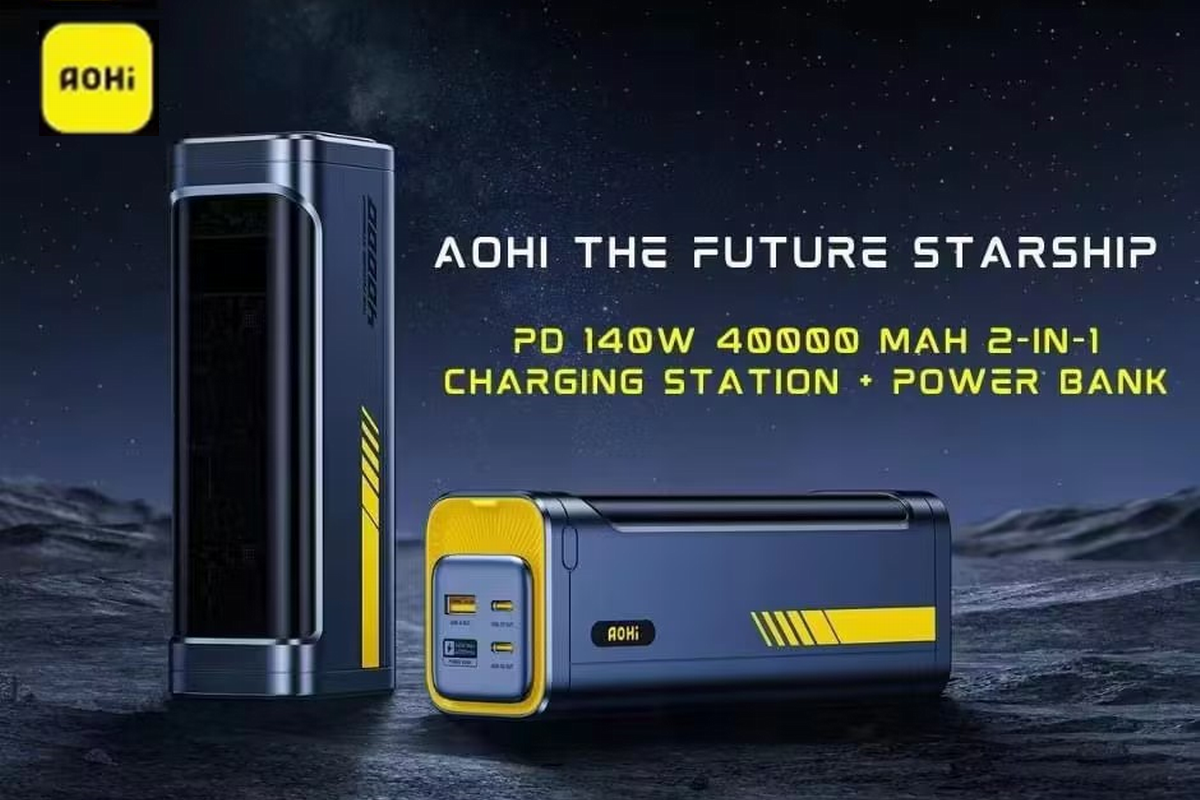 In terms of performance, it is equipped with four USB ports, with two USB-C and one USB-A on one side, labeled as an output port. The other USB-C port has not been seen in the product images but is speculated to be on the other side.
As for the specifications, it employs the new generation bidirectional PD3.1 fast charging standard, offering more robust performance by surpassing the 100W performance limit of the commonly used PD3.0 fast charging standard, providing up to 140W bidirectional fast charging experience. PD3.1 is also backward compatible with PD3.0 and PD2.0, building upon the general protocol for fast charging.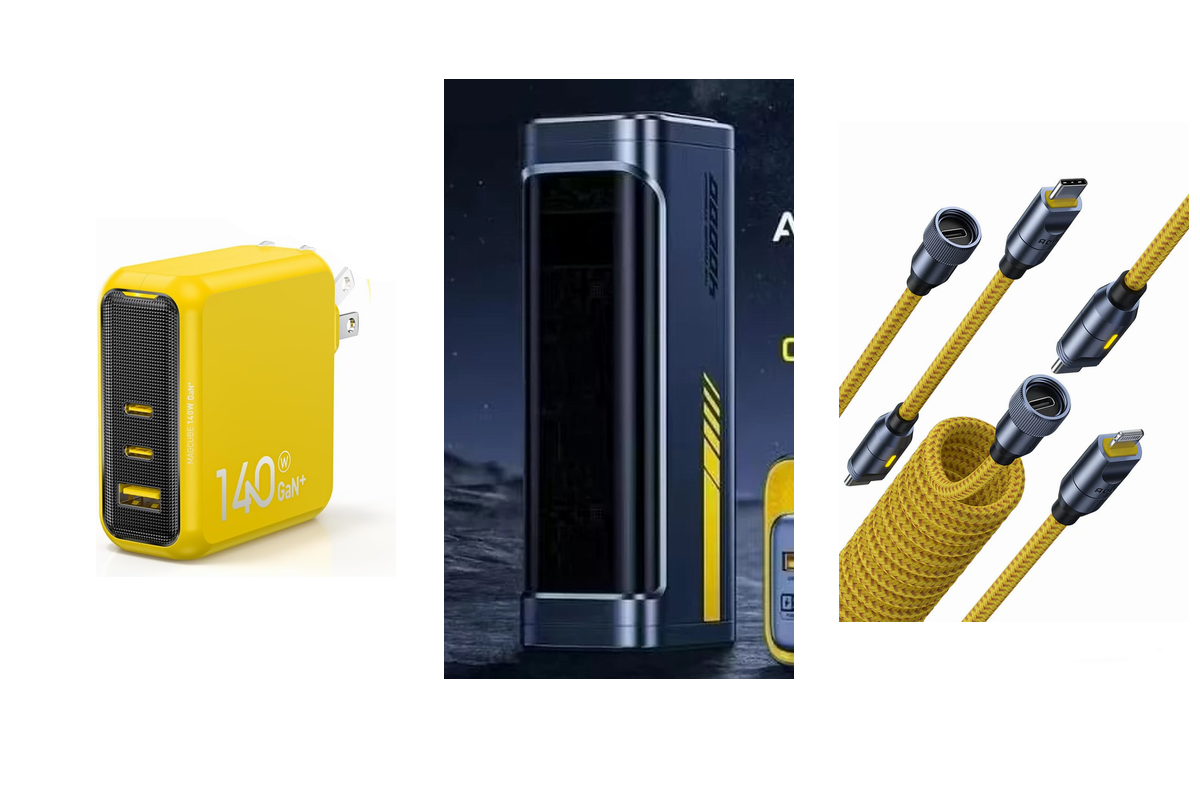 The 2-in-1 feature consists of a power bank and a charging station. More information about the charging station is yet to be revealed, with speculations suggesting it may support multiple port desktop charging through external chargers or possibly HUB expansion capabilities. These are currently just conjectures.
Summary of ChargerLAB
In summary, the AOHi STARSHIP PD3.1 40000mAh 2-in-1 Power Bank is a critical piece in the AOHi PD3.1 family, featuring a futuristic hardcore design style, a massive 40000mAh capacity, and the robust performance of bidirectional PD3.1 140W fast charging, along with indicator lights and a multifunctional information display. With this, AOHi has completed the PD3.1 layout for its three major product lines: chargers, cables, and power banks, enriching the options for high-end fast charging on the market.
Currently, this fantastic product has not been officially released, and details about pricing and additional specifications remain unknown. ChargerLAB will continue to provide updates and coverage as more information becomes available.
Related Articles:
1. Teardown of AOHi Magcube 140W PD3.1 GaN Fast Charger (3C1A)
2.AOHi Launched the Future Eternal City Wireless Charger
3. Transparent | MOMAX Launched Dual Magnetic Wireless Charging Stand
The article is originally written by @
Joey
posted on Chargerlab. All rights reserved.