AOHi Launched the Future Eternal City Wireless Charger
Charging peripherals, aside from high performance, have the potential for further development. AOHi provides an answer by combining the design concept of hardcore sci-fi figurines and assembly models, resulting in the creation of AOHi the Future Eternal City Wireless Charger. This charger transforms cold electronic peripherals into exquisite desktop ornaments. Users can participate in the wireless charging assembly process from start to finish, and it offers practical experiences with dual-zone magnetic wireless charging and magnetic power bank.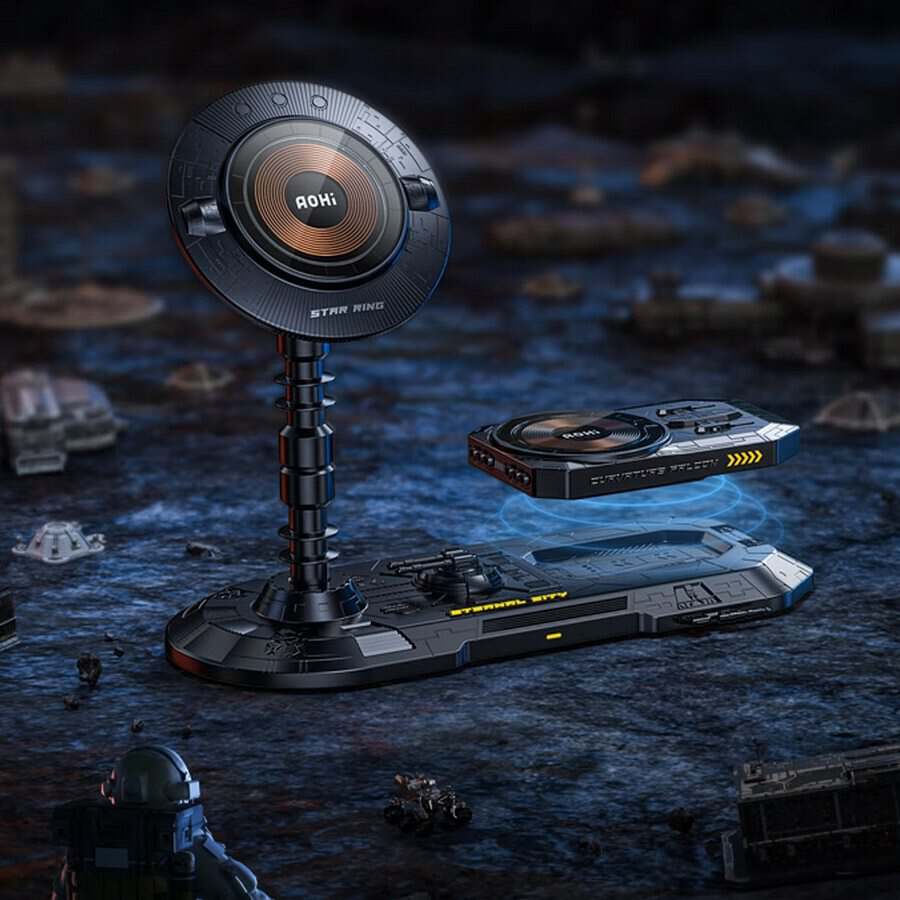 Featuring a futuristic sci-fi aesthetic, the charger incorporates mechanical structures, dynamic lighting combinations, and spaceship-inspired elements like no other. Its three main components consist of the Eternal City base, Star Ring metal stand, and Future Curvature Falcon wireless power bank.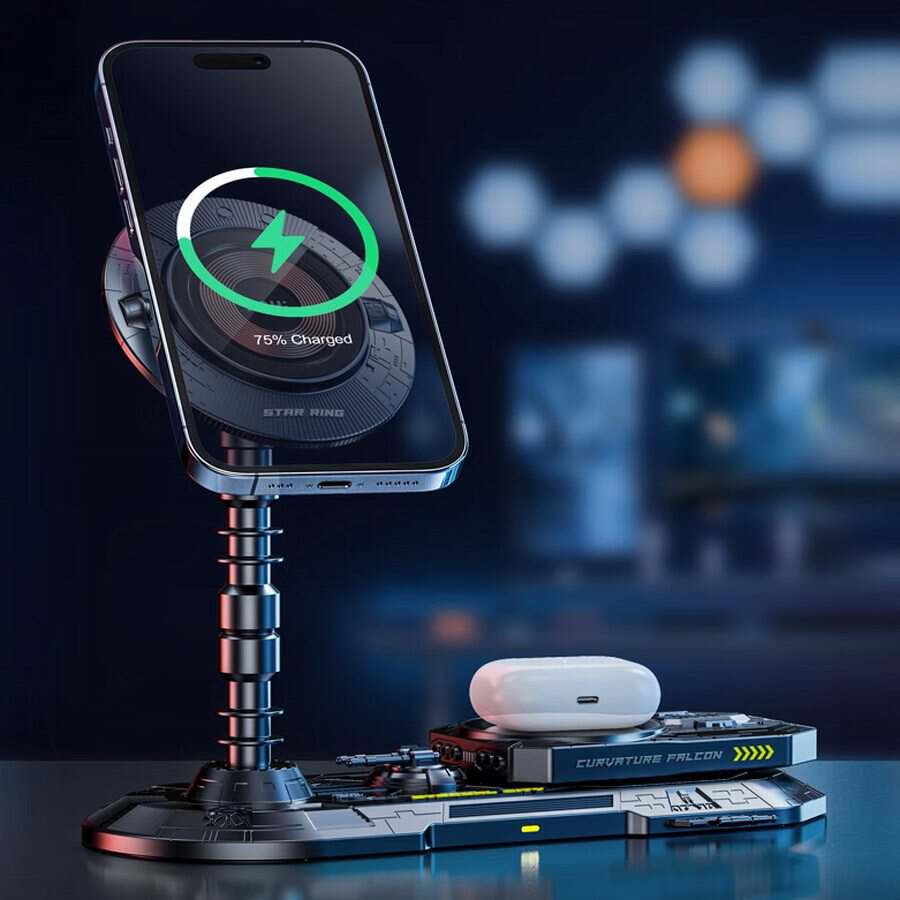 The Eternal City base, a pivotal component of the charger, serves as an all-encompassing hub that not only provides connectivity but also offers unwavering support to the other modules. It allows for simultaneous wireless charging of up to two devices. And engineered for durability and stability, the base features a robust construction enhanced by the integration of strategically placed metal weighting. The vibrant yellow finish and illuminated indicators bring this sci-fi base to life, adding an element of futuristic to any desktop.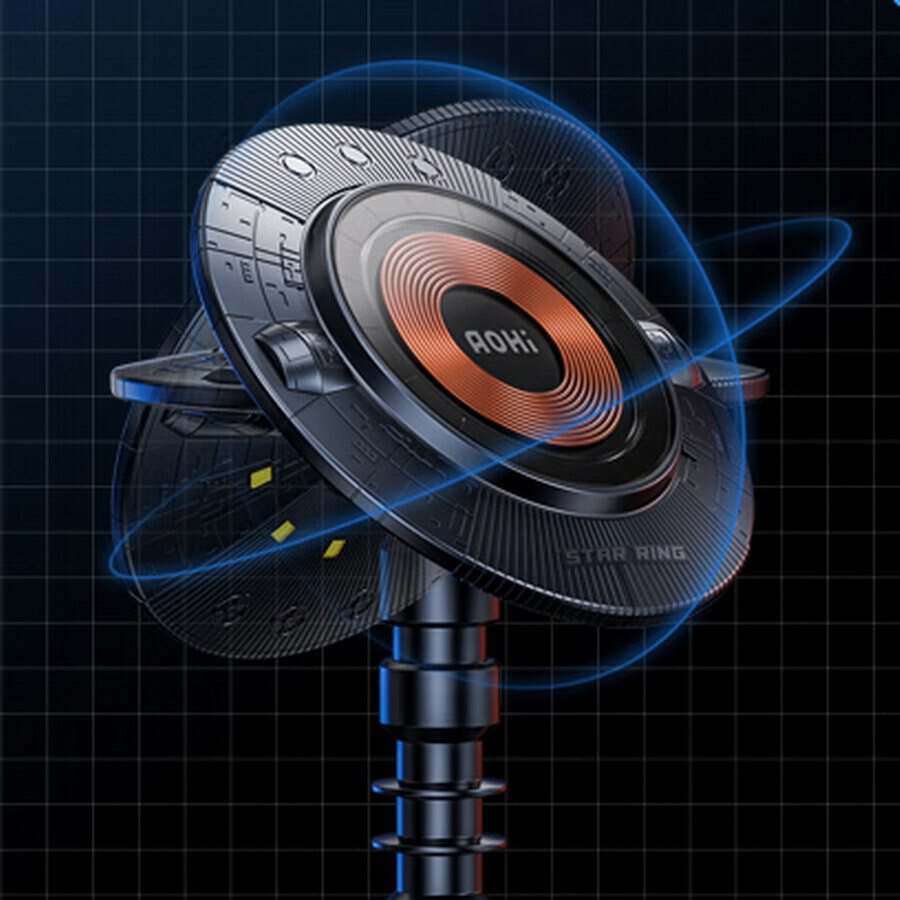 The Star Ring metal stand is made of sturdy and durable metal parts, with a delicate texture achieved through sandblasting. It features a spherical joint for angle adjustment. The magnetic wireless charging section adopts a UFO-shaped appearance, and the spacecraft's bottom is equipped with multiple charging ambient lights. The transparent PC cover allows a clear view of the internal details, such as the blackened magnetic iron, bronze-colored coils, and embossed silver logo.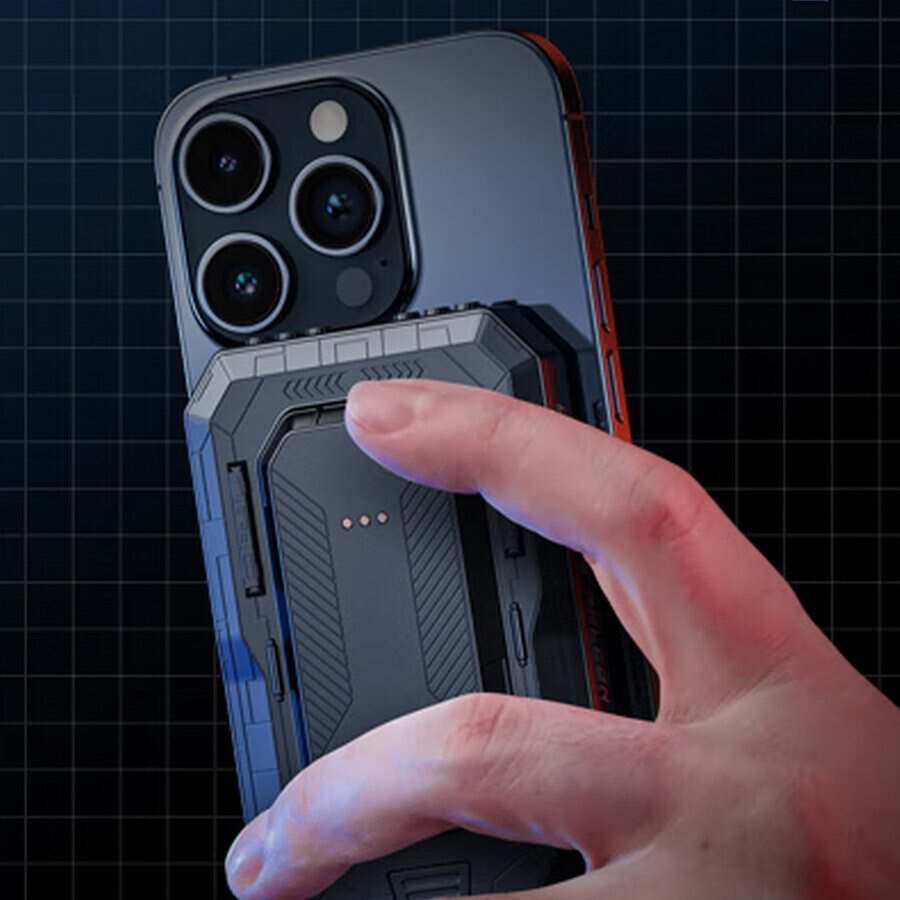 The Future Curvature Falcon wireless power bank boasts the same hardcore sci-fi design, designed to be used independently. Equipped with three Pogo pin input points, it can be placed on the base to harness its power. The built-in magnetic wireless charging module supports wireless charging output of up to 5W and is compatible with iPhone 12/13/14 series. With a USB-C bidirectional port, it offers 5V2A input and 5V2.4A output. The power bank has a built-in battery capacity of 5000mAh/18.5Wh, making it convenient for on-the-go use.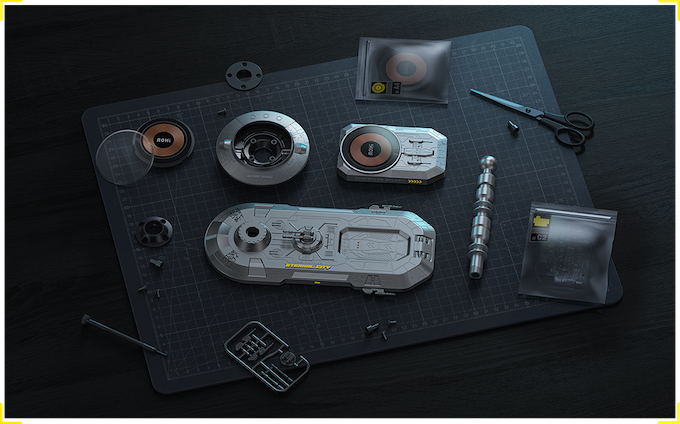 Assembling the product is an engaging experience, with a total of 18 different components including screws, imitation metal plastic parts, metal parts, silicone parts, PCBAs, transparent components, and magnetic coil groups. This interactive assembly process allows users to actively participate in constructing the "Eternal City" charger and create their personalized charging masterpiece. The diverse range of materials and components not only enhances the charger's durability and functionality but also adds a sense of accomplishment and creativity to the assembly process.
Summary of ChargerLAB
In conclusion, the AOHi the Future Eternal City Wireless Charger is not just a standalone electronic peripheral. Its development takes into account both practical and aesthetic requirements. With figurine-level details, high-quality materials and craftsmanship, and a hardcore sci-fi design, it serves as an exquisite desktop ornament. Furthermore, it provides dual-zone magnetic wireless charging and the magnetic wireless power bank can be used separately, offering a remarkable charging experience.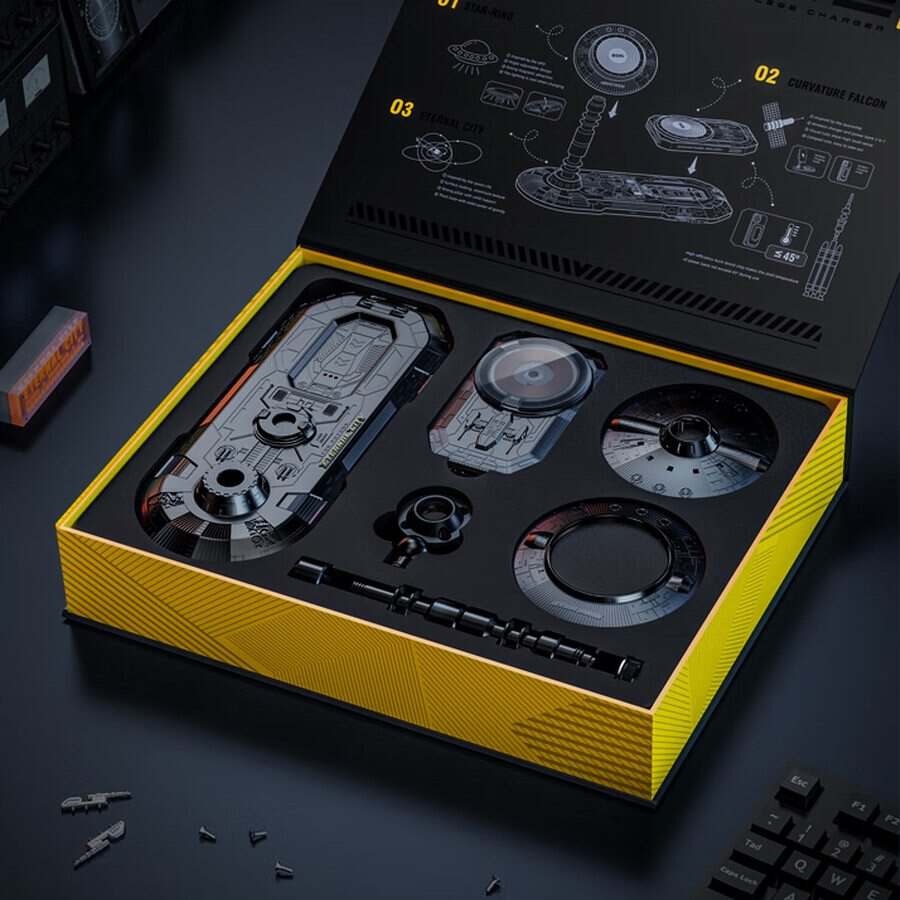 Furthermore, it comes in a beautifully designed gift box packaging, making it suitable for personal collection or gifting to friends. This product is now available on AOHi's official store, priced at $169. If you're interested, feel free to check it out yourself.
Related Articles:
1. Teardown of AOHi Magcube 140W PD3.1 GaN Fast Charger (3C1A)
2.Baseus Launched Transparent 2-in-1 Wireless Charger
3. Transparent | MOMAX Launched Dual Magnetic Wireless Charging Stand
The article is originally written by @
Joey
posted on Chargerlab. All rights reserved.