Lenovo Launched 105W GaN Charger for Laptops
On July 22, 2023, Lenovo launched several new products, including laptops, tablets, and the Lenovo 105W GaN Charger, which supports 100W single-port high-power fast charging and simultaneous charging for three devices. Recently, it has been officially listed for pre-order.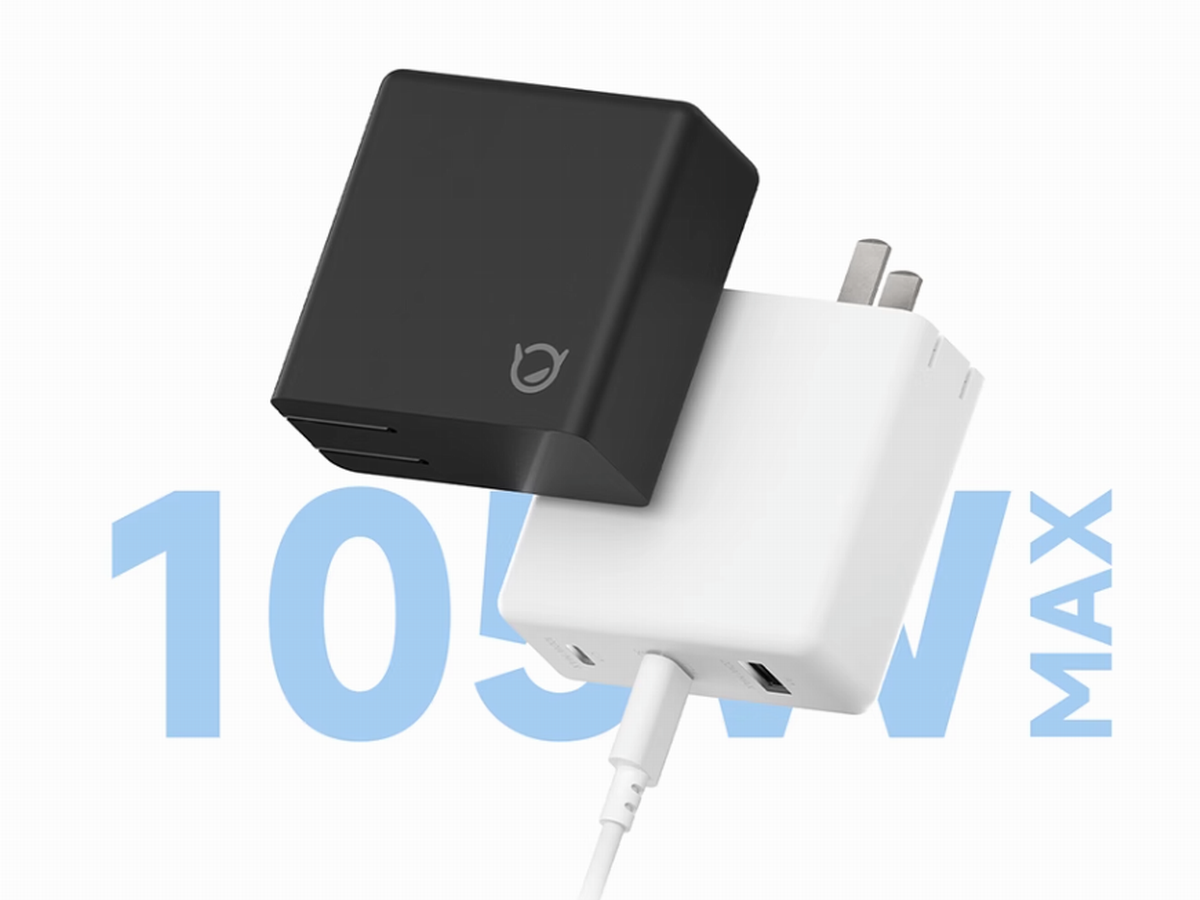 The Lenovo 105W GaN Charger, model XX105G1, is a high-power multi-port charging solution meticulously engineered to cater specifically to laptops. It boasts extensive compatibility, supporting mainstream protocols like PD3.0 and PPS, while seamlessly accommodating QC3.0, SCP, FCP, AFC, and other widely used fast charging protocols. Distinguished by its sleek design, the charger's surface exudes elegance with a fine matte finish, further adorned with a cute logo, creating a decent visual effect. It is available in two color options: the classic chessboard black and the pristine chessboard white.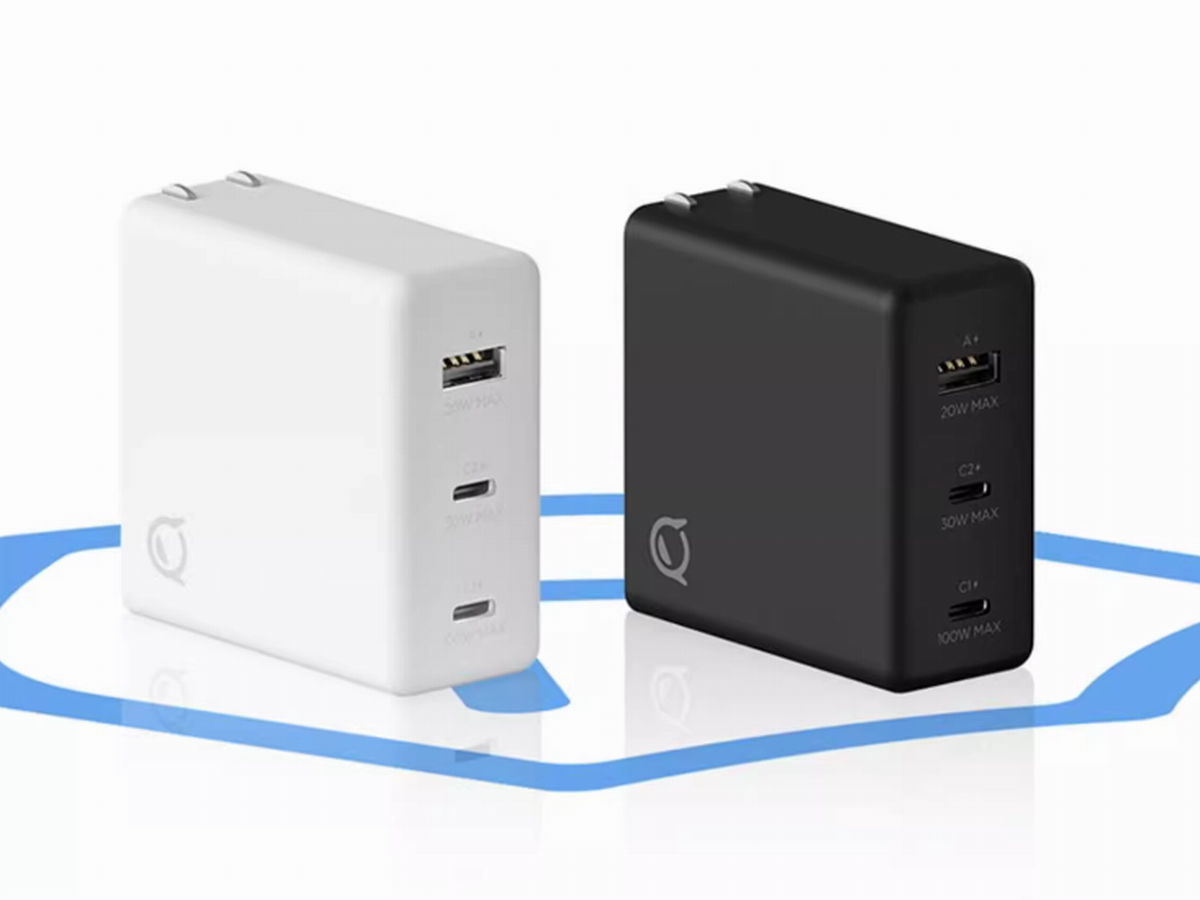 It is equipped with three output ports, featuring a 2C1A configuration. Among them, USB-C1 supports 100W fast charging output, with five PDOs: 5V3A, 9V3A, 12V3A, 15V3A, 20V5A. USB-C2 supports 30W fast charging output, with five PDOs: 5V3A, 9V3A, 12V2.5A, 15V2A, 20V1.5A. USB-A supports 20W fast charging output, with three PDOs.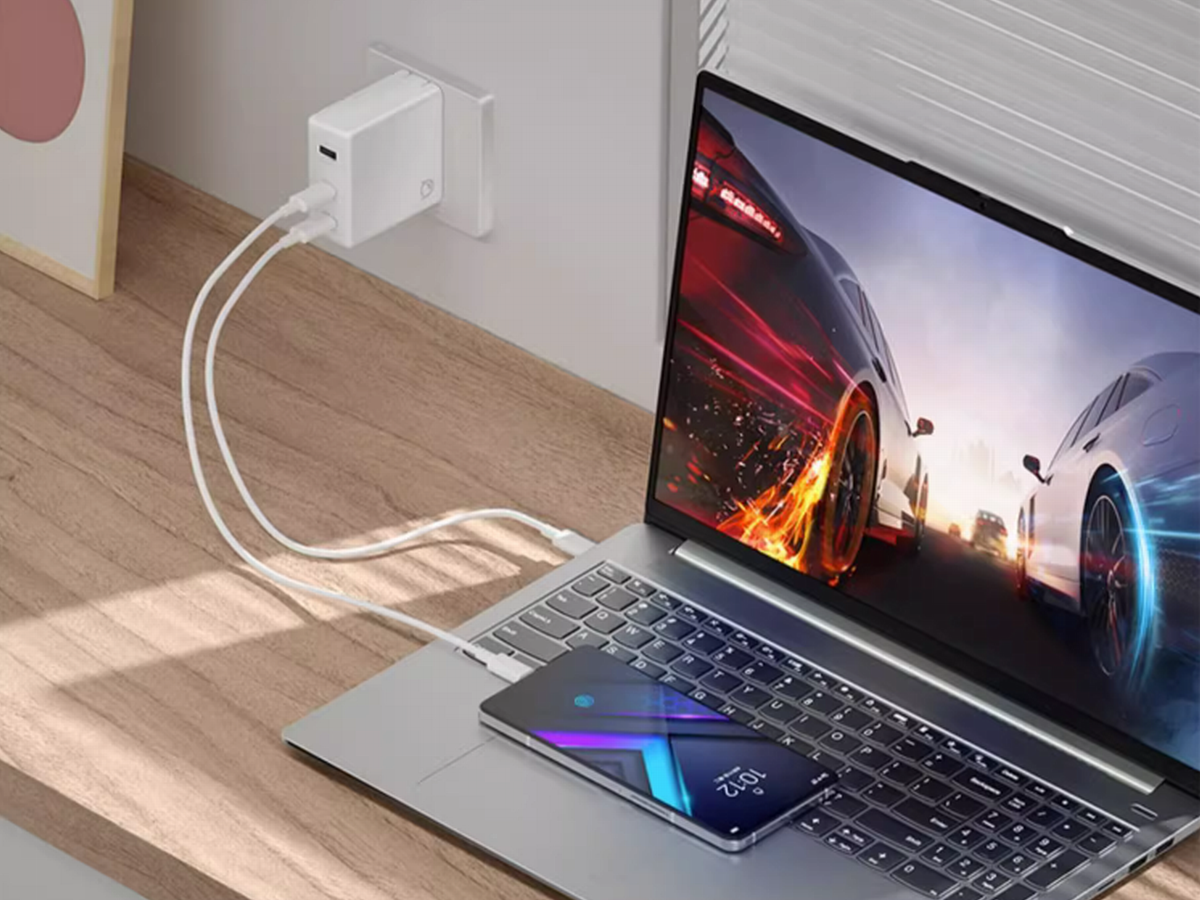 For the power needs of laptops, the charger's USB-C1 output port is designed with power priority allocation. Even in multi-device charging scenarios, USB-C1 can maintain 65W fast charging output, with power distribution scenarios of 65W+30W, 65W+20W, 65W+30W+10W, and a maximum total output power of 105W, allowing for charging of up to three devices simultaneously.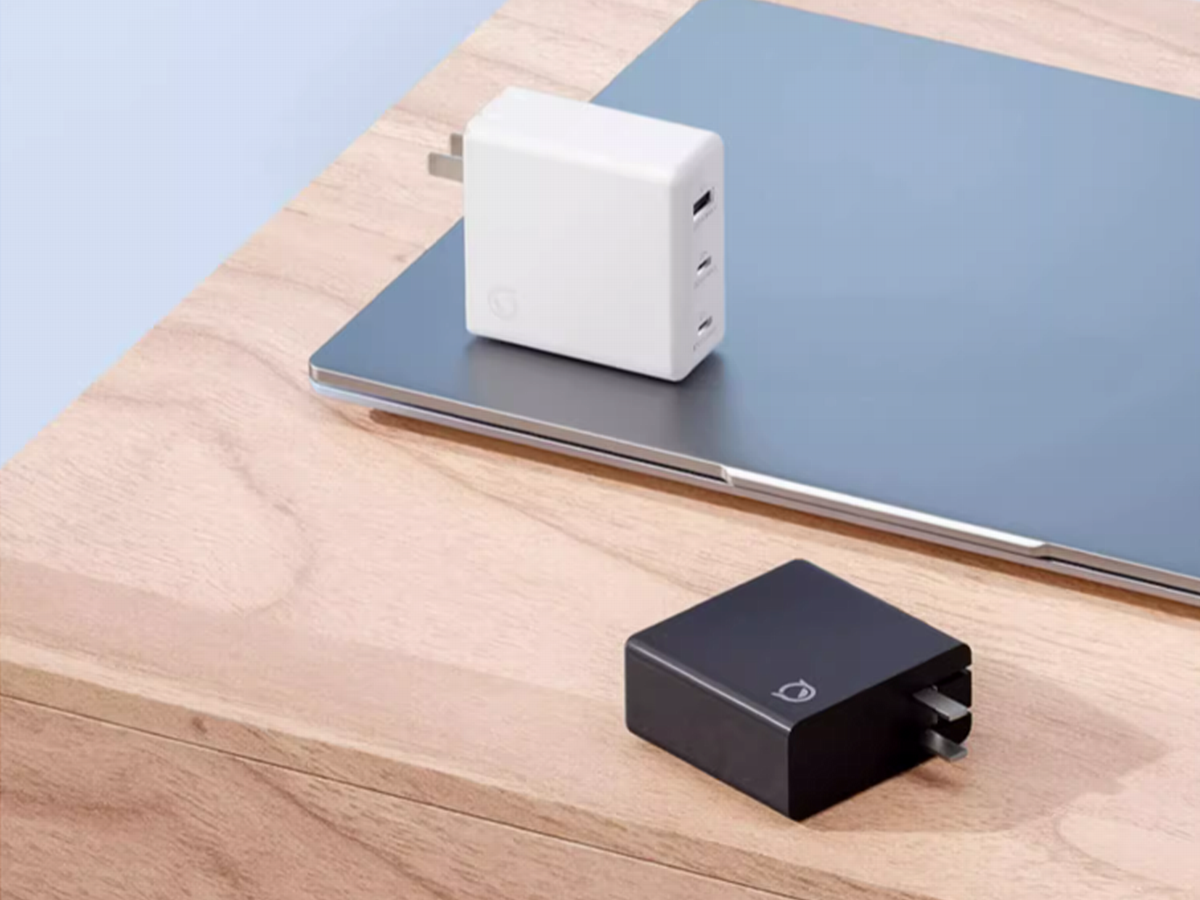 Thanks to the advantages facilitated by GaN technology, the Lenovo 105W GaN Charger sets itself apart as a compact powerhouse. This charger boasts a significantly reduced size, accommodating more ports without compromising on performance. The internal design not only ensures a lower temperature rise during operation but also keeps its weight at a mere 173g. The charger's dimensions are 67 x 67 x 30mm (2.64 x 2.64 x 1.18 inches), occupying just 134.67cm³ of real estate. So the power density is approximately 0.74W/cm³, which highlights the technological leap it represents when compared to traditional power adapters operating at the same power rating.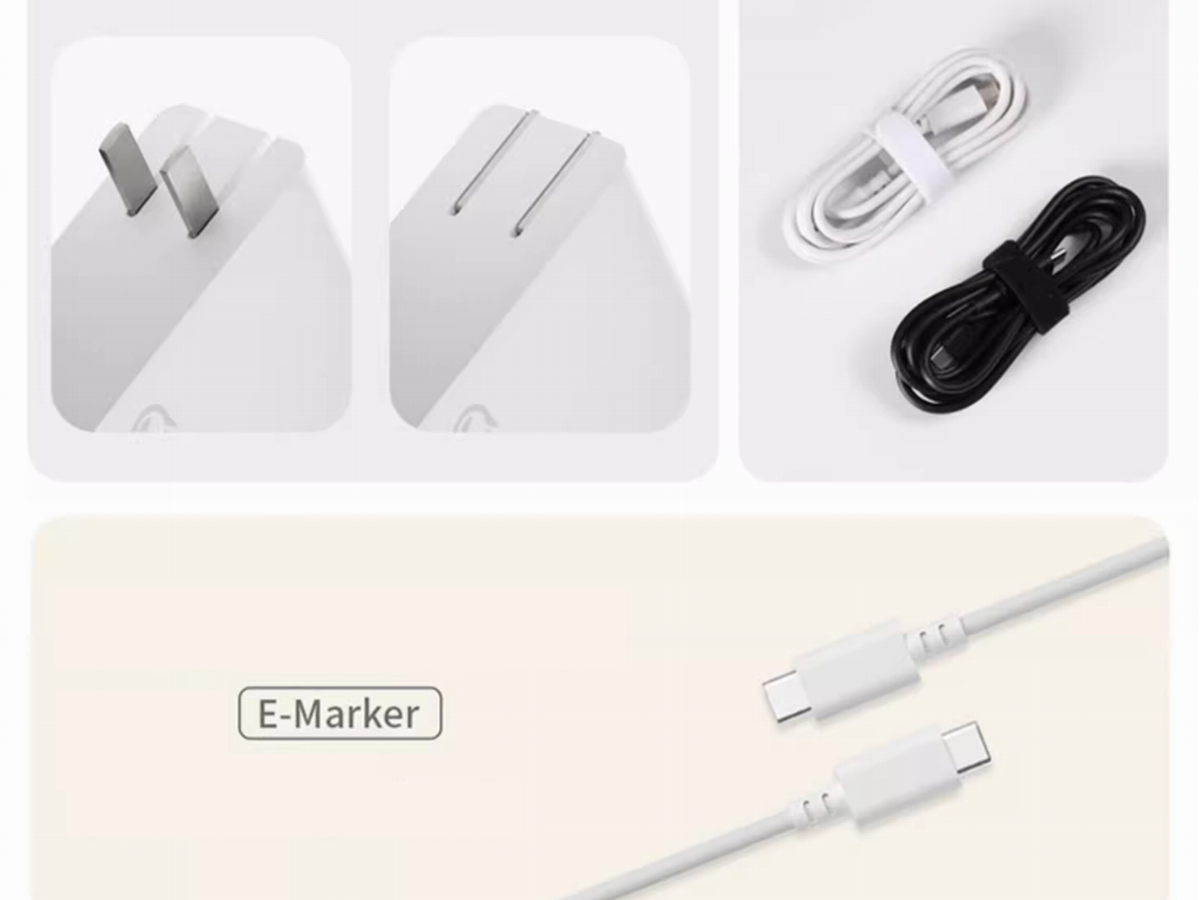 The package includes a standard USB-C to USB-C cable, measuring 1.5m in length and crafted from durable PET material. Moreover, this cable is equipped with a 5A E-marker chip, enabling seamless support for a maximum power transmission specification of 20V5A (100W).
In addition,it is designed to accommodate a wide input voltage range of 200-240V~ 50/60Hz, ensuring global compatibility and convenience for travelers around the world. Its travel-friendly features extend further with foldable prongs, allowing easy and compact packing. When not in use, the prongs can be conveniently stored within the charger's body, safeguarding luggage from any potential scratches during transit.
Summary of ChargerLAB
In summary, the Lenovo 105W GaN Charger is designed for laptops, boasting a power density of approximately 0.74W/cm³. It is smaller in size and offers more ports compared to traditional power adapters, serving as an all-in-one solution for charging laptops and other electronic devices. With a 2C1A port configuration, USB-C1 supports single-port 100W high-power output, and when charging multiple devices simultaneously, USB-C1 remains at a constant 65W to prevent a decrease in laptop charging speed. Its foldable prongs design makes it convenient for travel, supporting input voltage from 200-240V.
Currently, the Lenovo 105W GaN Charger is available for pre-order exclusively in Lenovo flagship stores in China, with a regular retail price of ¥249 ($35) and a pre-sale price of ¥169 ($24). Interested readers can look forward to its availability in other countries and regions in the future.
Related Articles:
1. PD3.1 Support | Lenovo Launched Legion C140 GaN Adapter
2. Teardown of Lenovo Legion 135W/C135 USB-C GaN Charger
3. Teardown of Lenovo ThinkPad Stack Power Bank (Modular Design)
The article is originally written by @
Joey
posted on Chargerlab. All rights reserved.