Minimal Burden | Baseus Launched Mini Travel Power Strip
August 2021, Baseus made its entry into the power strip market by introducing a range of GaN fast-charging power strips. As their product line expanded, they started developing power strips tailored for different usage scenarios. Recently, the Baseus Mini Travel Power Strip was launched, designed with a focus on compactness and portability, specifically for AC power needs.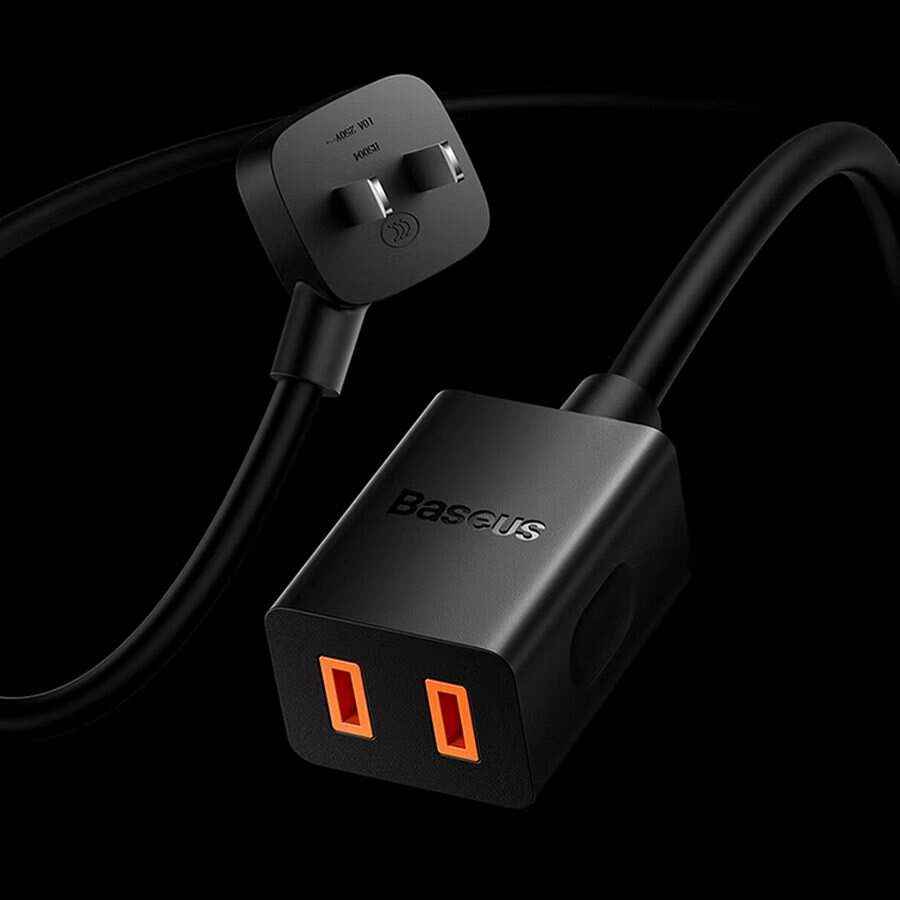 This mini power strip boasts a unique and compact design, constructed using fire-retardant PC material. The product has undergone the renowned 750 degree glow-wire flammability experiment, ensuring high-quality and safe performance. With a 1-meter cable length and internal 1.0mm² thick wire core, it can handle higher currents while minimizing heat generation. It can also support power transmission of 250V10A (2500W Max), catering to diverse electricity requirements in various situations.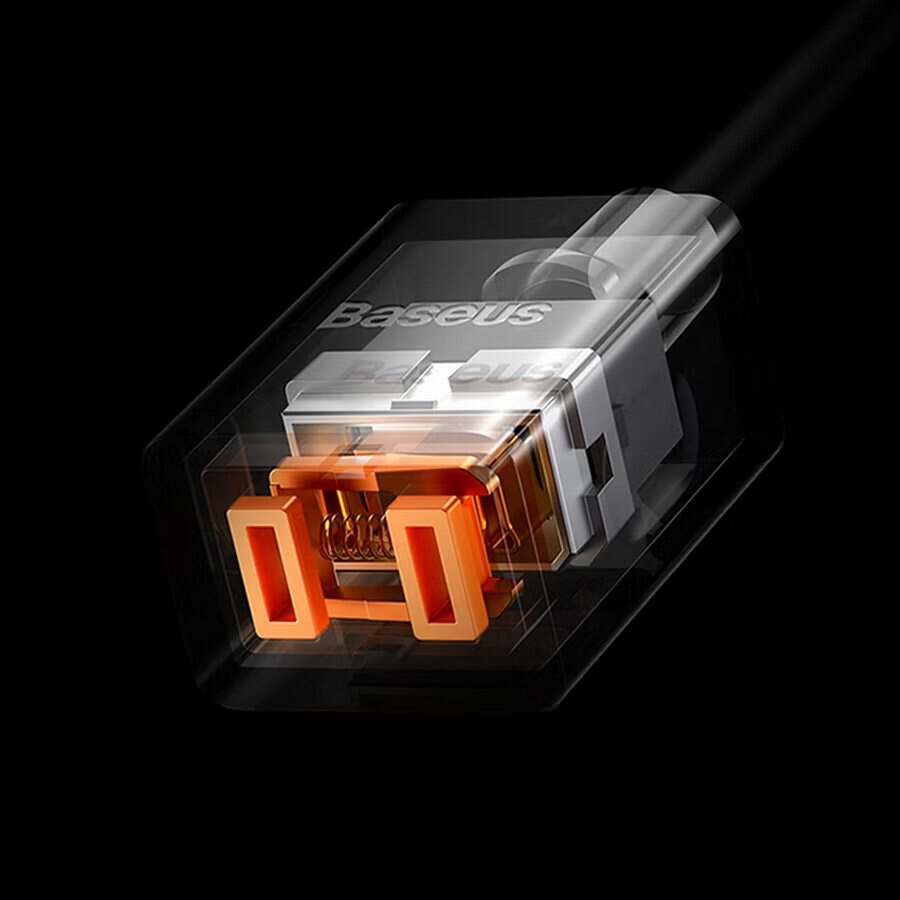 The internal AC pins of the power strip features parallel design, allowing devices to fit snugly without any looseness or overheating issues. Additionally, it incorporates a safety door design to prevent accidental insertion of foreign objects, ensuring electrical safety.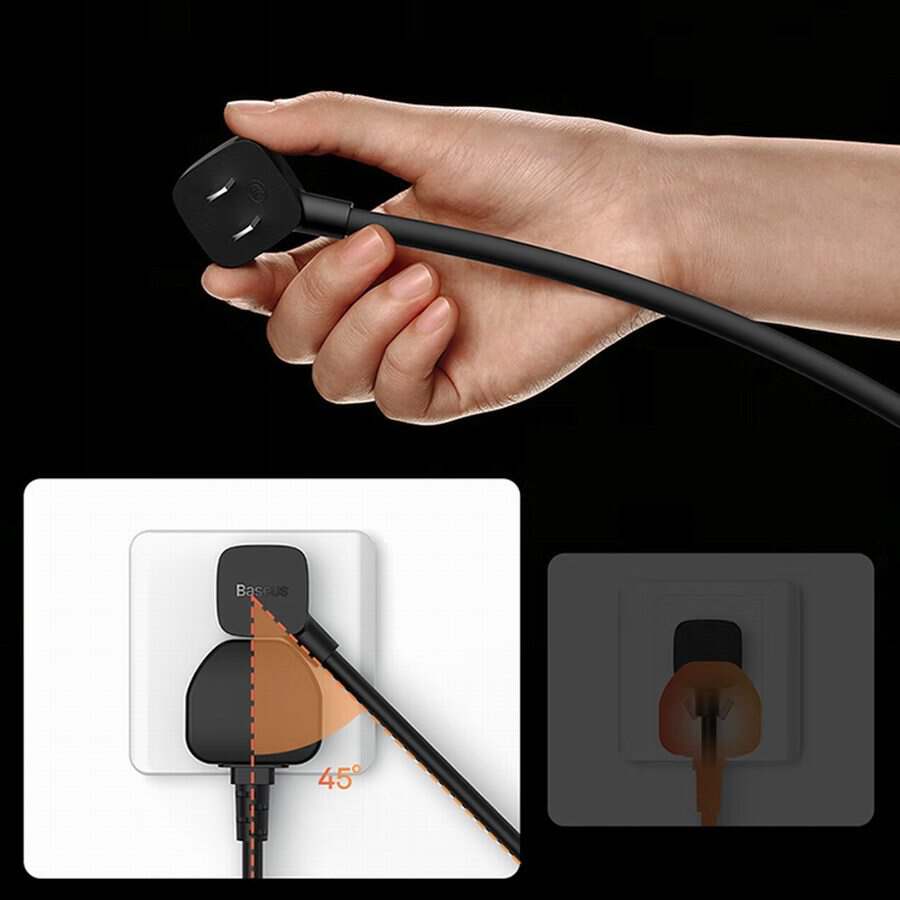 The plug follows the two-pin configuration, and the cable exits at a 45° angle. This thoughtful design choice prevents any interference or obstruction when using the power strip in combination with a panel wall socket that features a lower three-pin socket. You can enjoy uninterrupted access to all available outlets without any inconvenience or compromise in functionality.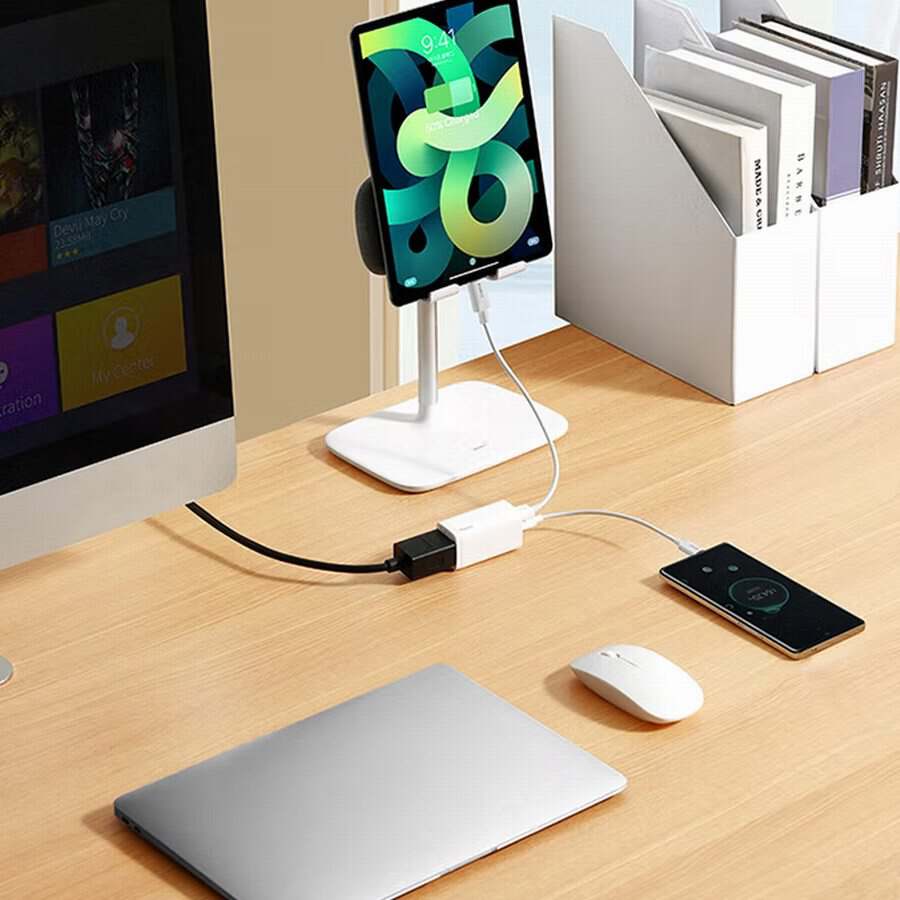 This product also finds wide applications in numerous scenarios. For instance, it perfectly complements the popular GaN chargers, effortlessly extending their reach to desktops, making them convenient desktop chargers for multi-device charging. It also proves useful for extending the utility of wall sockets in situations where TV cabinets or other areas pose challenges for direct plug insertion due to limited accessibility.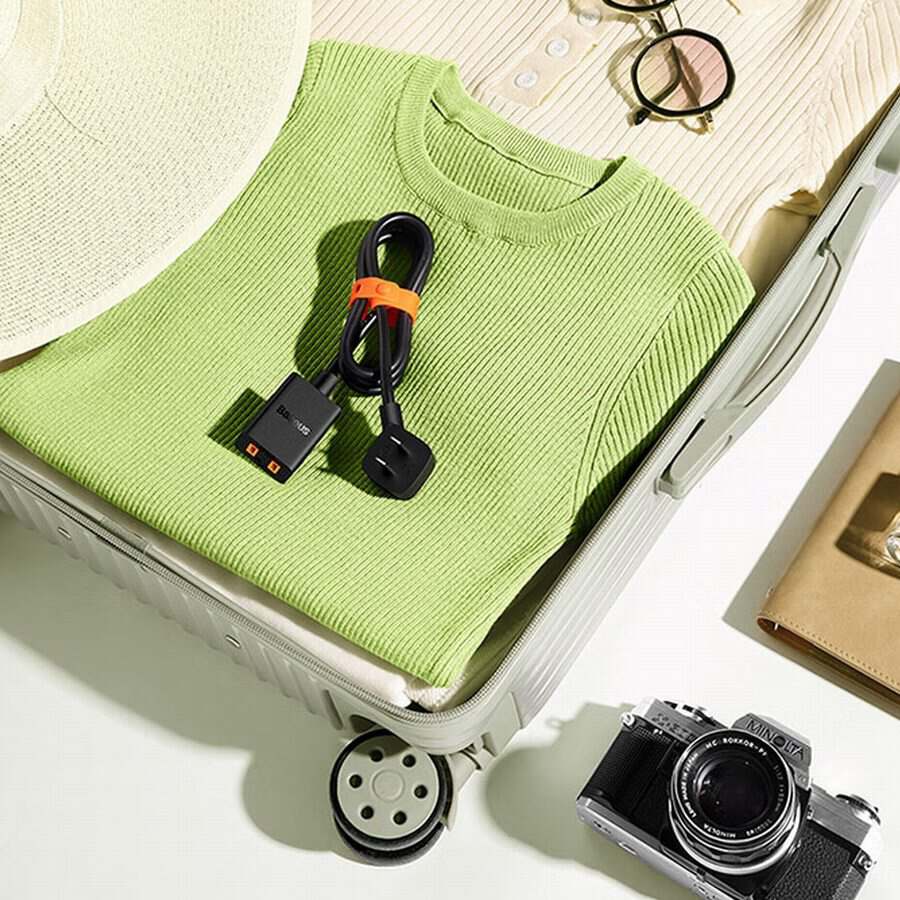 Thanks to its compact size, the Baseus Mini Travel Power Strip serves as an essential travel accessory. Its small and lightweight design allows it to easily fit into any travel bag or suitcase without taking up valuable space. Additionally, it comes equipped with a convenient built-in rubber strap, ensuring effortless storage and organization.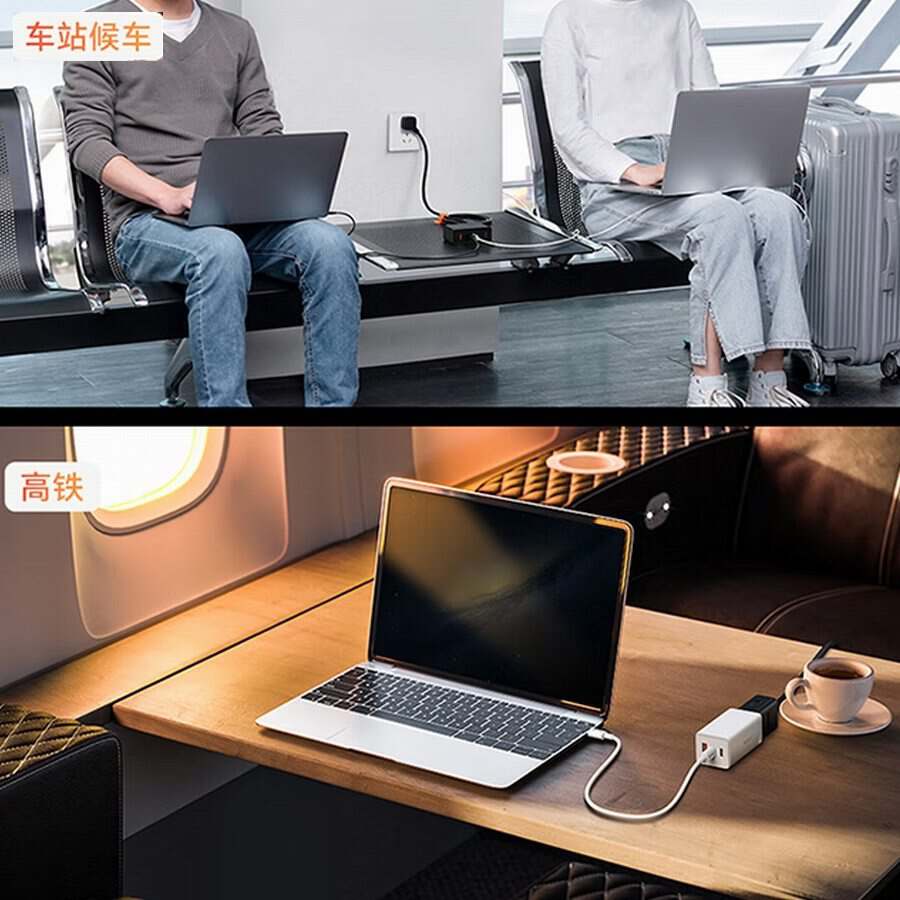 When faced with power outlets in public places such as hotels, airports, and high-speed trains, the power outlets are often far away, and chargers plugged into these outlets tend to become loose and unreliable. By using the Baseus Mini Travel Power Strip, users can easily access power during their journeys, ensuring stable and reliable power supply without loosening connections.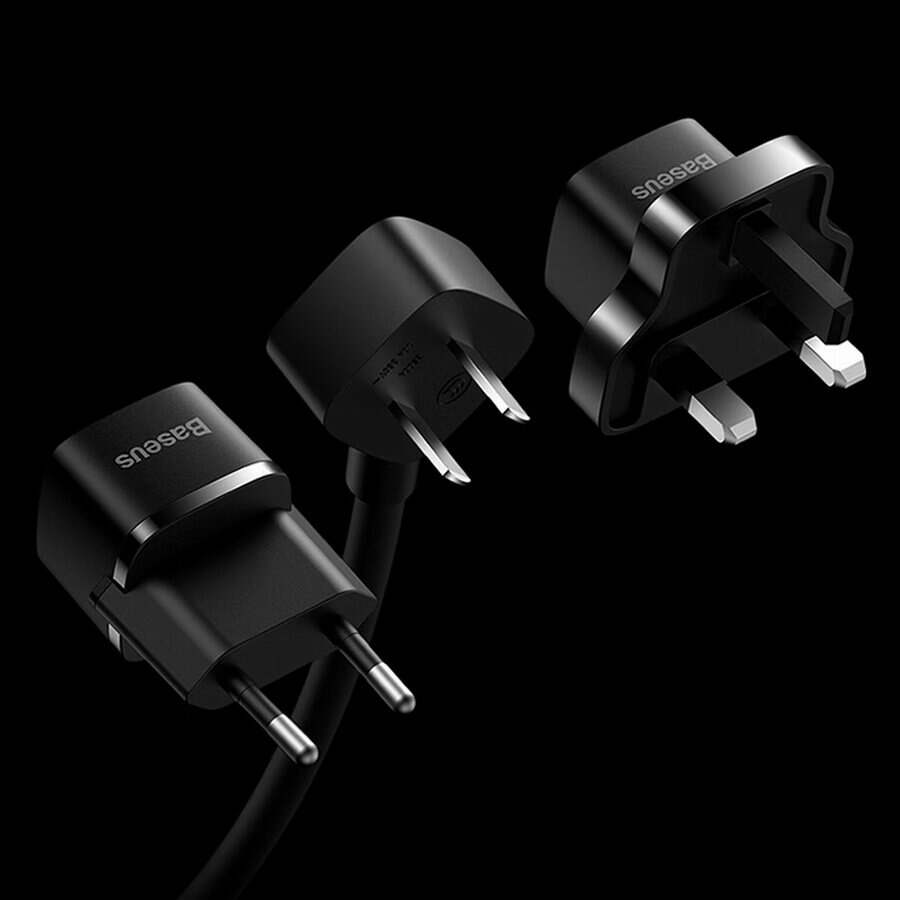 To further enhance its utility for cross-regional travel, this device includes specially designed European and British plug adapters. These adapters enable seamless compatibility with power sockets in a wide range of countries and regions, ensuring that you can easily connect your devices regardless of your destination. With these versatile adapters, it truly becomes a convenient and reliable solution for powering your devices during international travels.
Summary of ChargerLAB
In conclusion, the Baseus Mini Travel Power Strip offers wide-ranging applications, providing convenience to users both for long-term use at home and for travel emergencies. Its special power cord design allows for uninterrupted access to other wall sockets, and the cable is made with a 1.0mm² thick wire core, supporting power transmission of up to 2500W. The power strip features a two-pin socket configuration, is constructed with fire-retardant materials, and includes a safety door for enhanced electrical safety. The built-in strap makes it convenient for travel, and the inclusion of multi-country adapters ensures easy usability across different regions.
Currently, it is only available for purchase at the Baseus JD flagship store at China. The individual power strip is priced at 27 yuan, while the travel adapter kit is priced at 49 yuan.
Related Articles:
1. Teardown of Baseus 100W All-in-One USB-C PowerCombo Power Strip
2. Teardown of Baseus 67W GaN5 Charging Station (With HDMI Port)
3. 100W Output | Baseus Launched PowerCombo GaN Power Strip on Amazon US
The article is originally written by @
Joey
posted on Chargerlab. All rights reserved.