ZMI LevPower M10 Wireless Charging Power Bank (WPB100) Teardown Review
The ZMI LevPower M10 Power Bank (WPB100) is an all-in-one power bank that's tailored for Apple users with 18W PD bi-directional fast charging, 10W wireless charging, and a convient Lightning input port. It is also MFi certified and Qi certified. Here's our teardown review.

I Design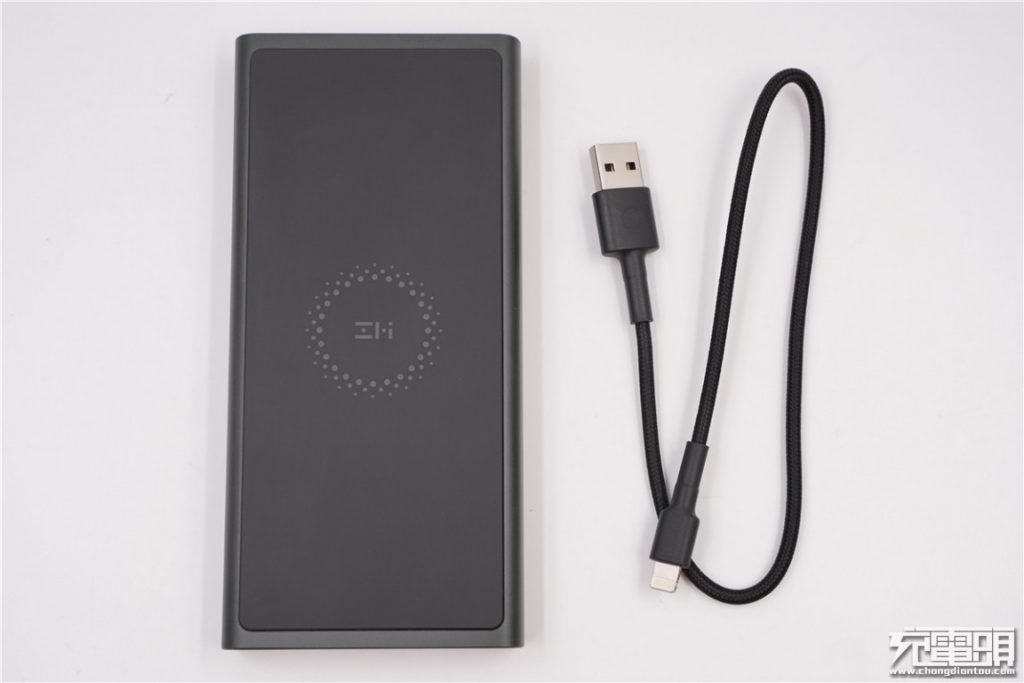 The power bank has an anodized aluminum alloy casing with a matte finish in grey. The wireless charging area is made of plastic anti-slip rubber coating. Our unit is a bundle version which comes with a braided USB-A to Lightning cable (we prefer a USB-C to Lightning cable which can fast charge iPhone 8 or later).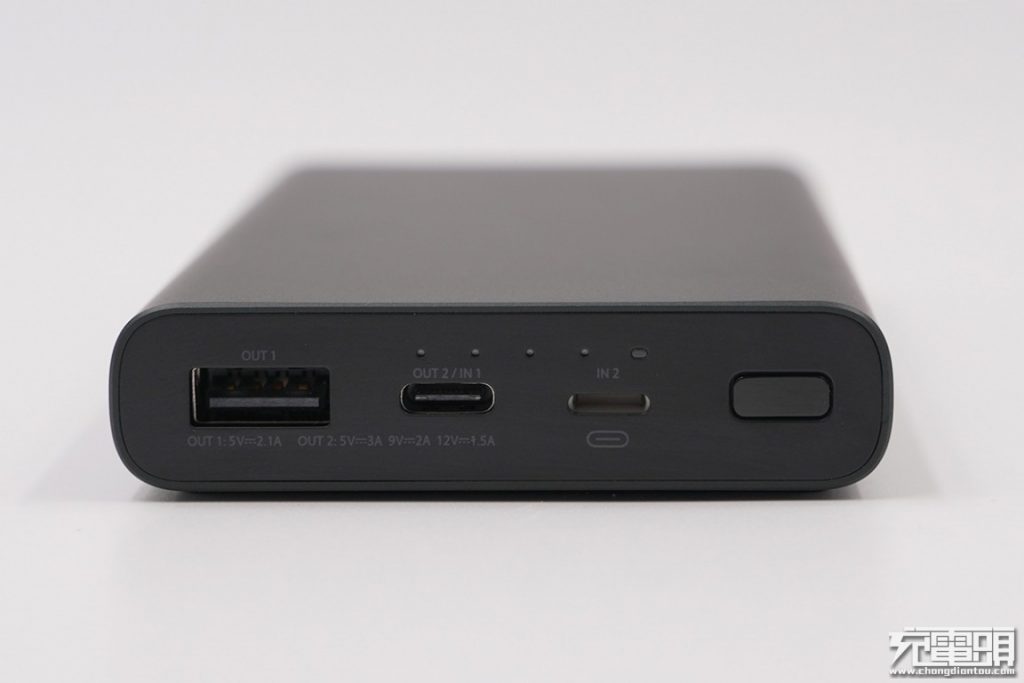 From left to right: USB-A port, battery level indicator, USB-C input and output port, Lightning port, and power button.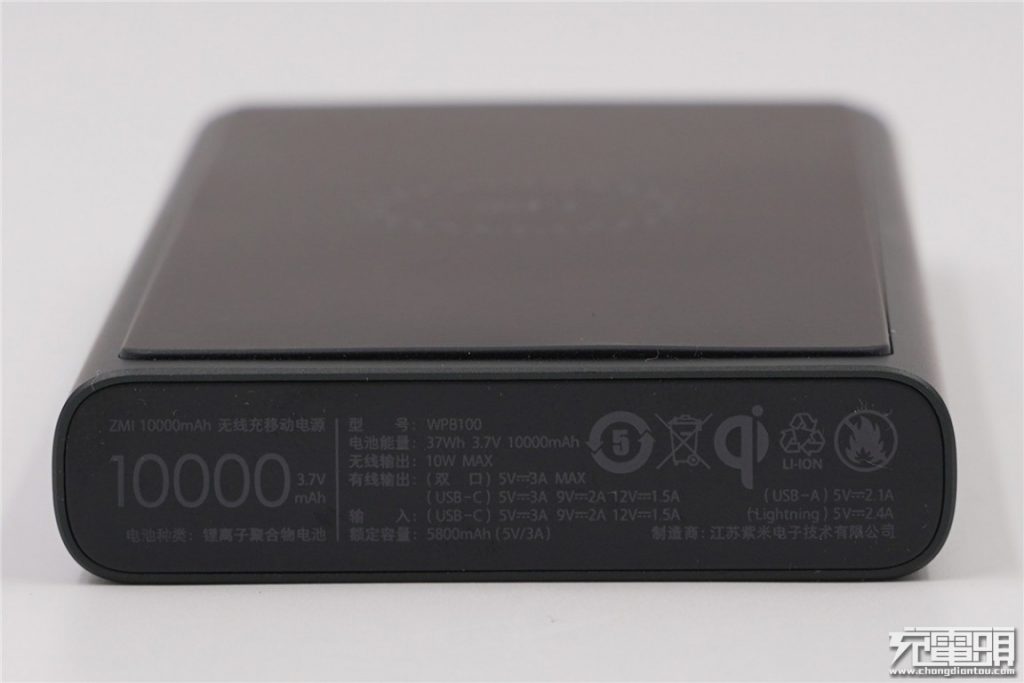 Model: WPB100
Cell Capacity: 10,000 mAh, 3.7V, 37Wh
Input (USB-C port): USB PD 5V/3A, 9V/2A, 12V/1.5A (18W max)
Input (Lightning port): 5V/2.4A (12W max)
Wireless output power: 7.5W for iPhone 8 / 8 Plus / X / XS / XS Max / XR; 10W for S10 / S10+ / S10e / S9 / S9+ / S8 / S8+ / S7 / S7 edge / Note9 / Note8 / Note5; 5W for other wirelessly-chargeable devices
Output (USB-C alone): USB PD 5.1V/3A, 9V/2A, 12V/1.5A (18W max)
Output (USB-A alone): 5V/2.1A (10.5W max)
Output (USB-C & USB-A): 5.1V/3.6A (18.36W total)
Weight: 10.72 oz (304 g)

II Teardown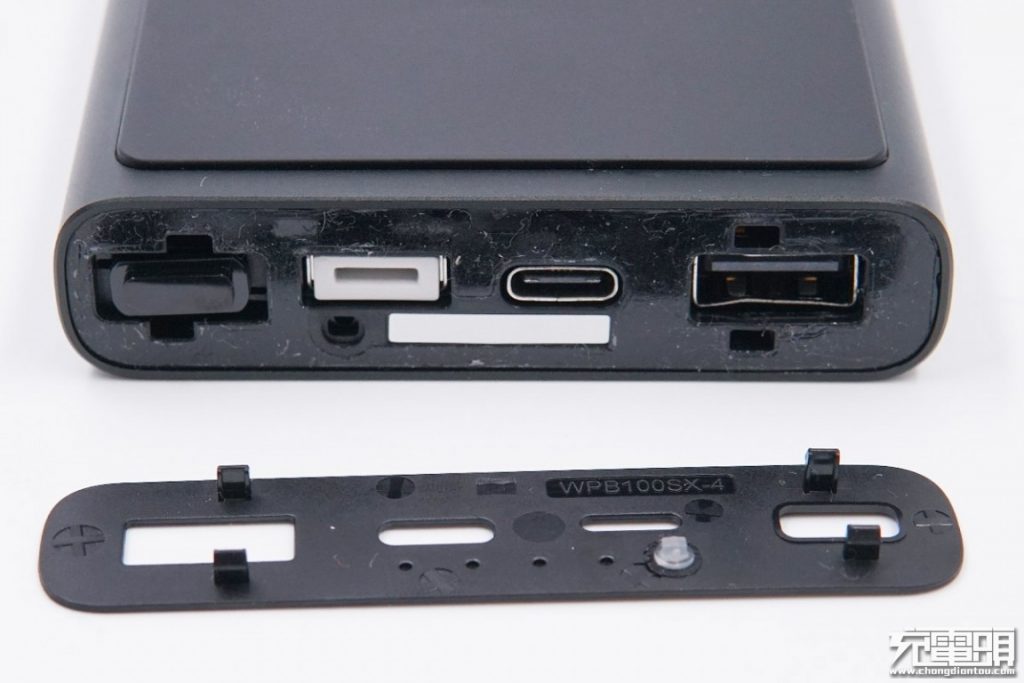 Pry open the top cover.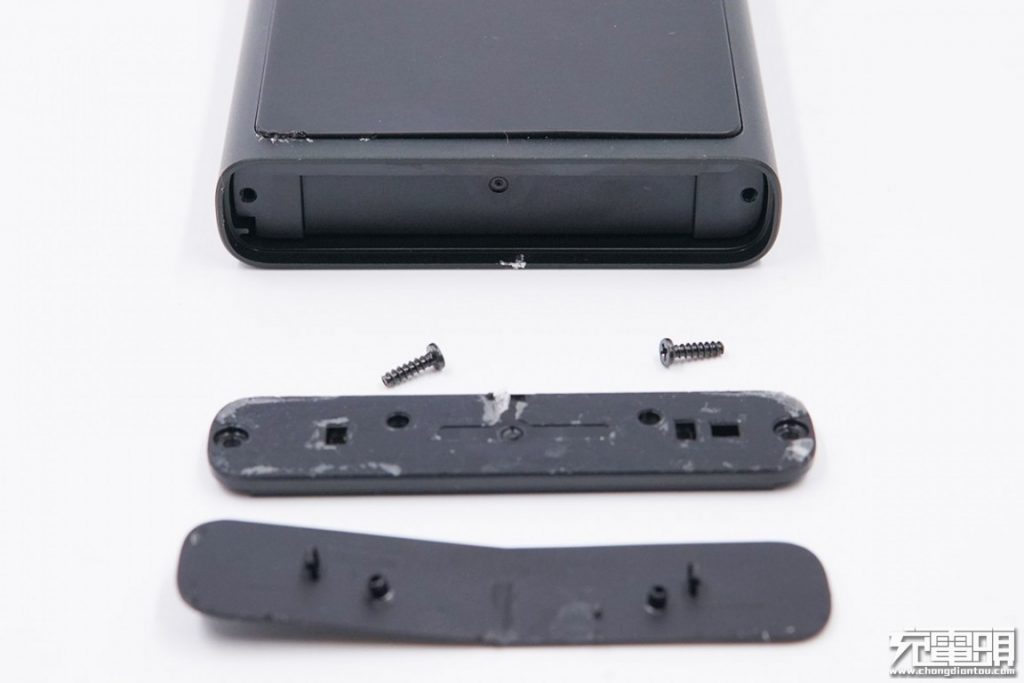 Remove the bottom and the screws.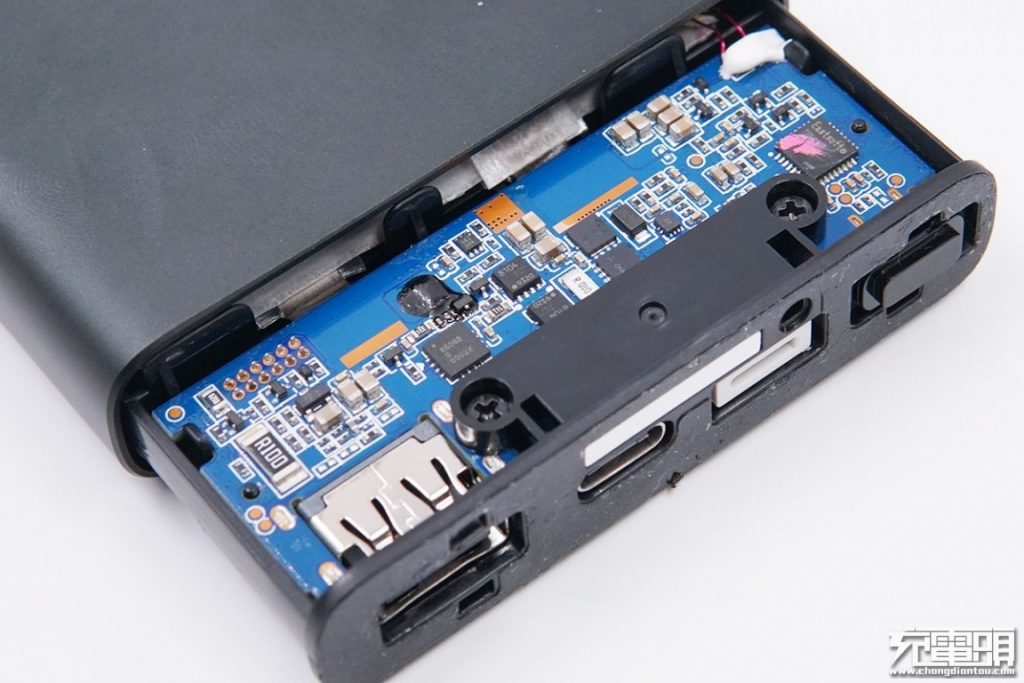 Push out internal components from the bottom.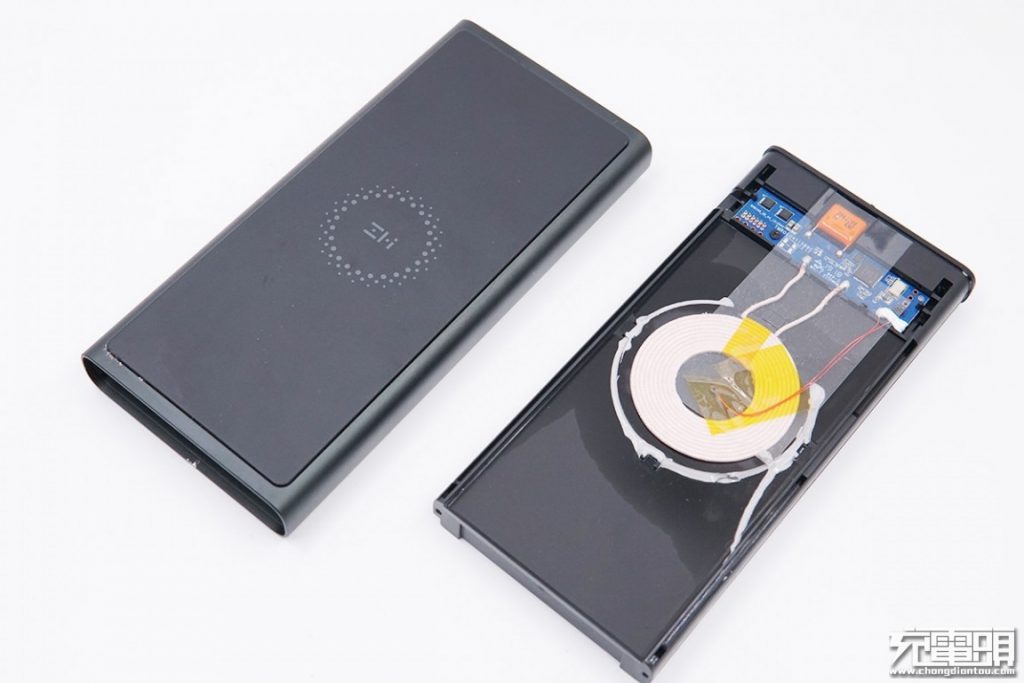 Separate the aluminum alloy metal casing from the internal components.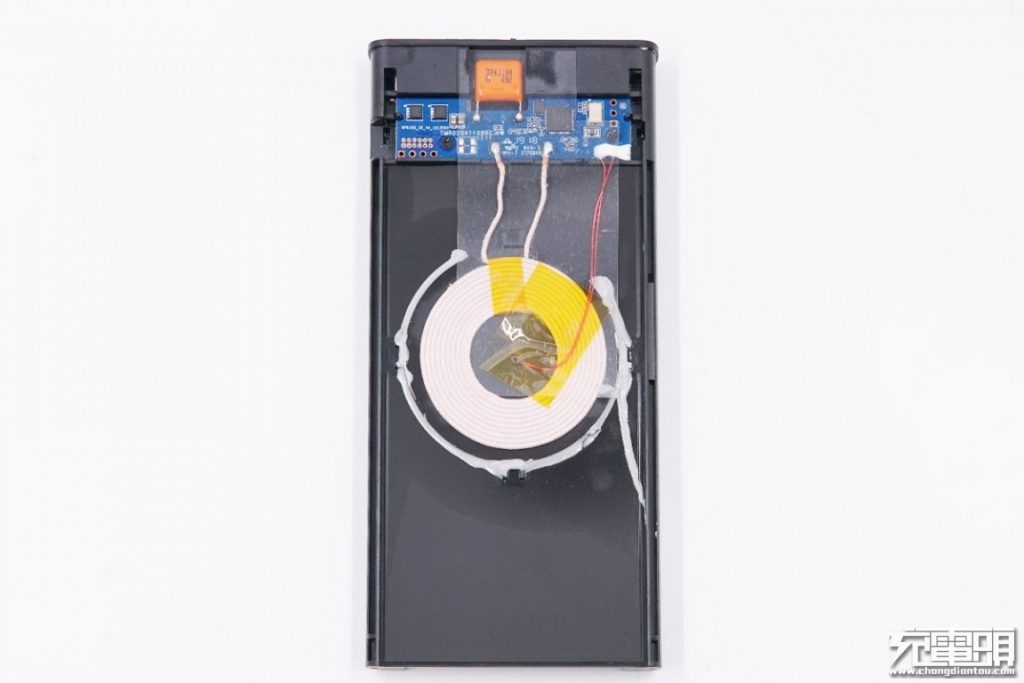 Below the wireless charging coil is a thermal paste that dissipates heat from the coil. A thermistor is fixed on the surface with high temperature tape.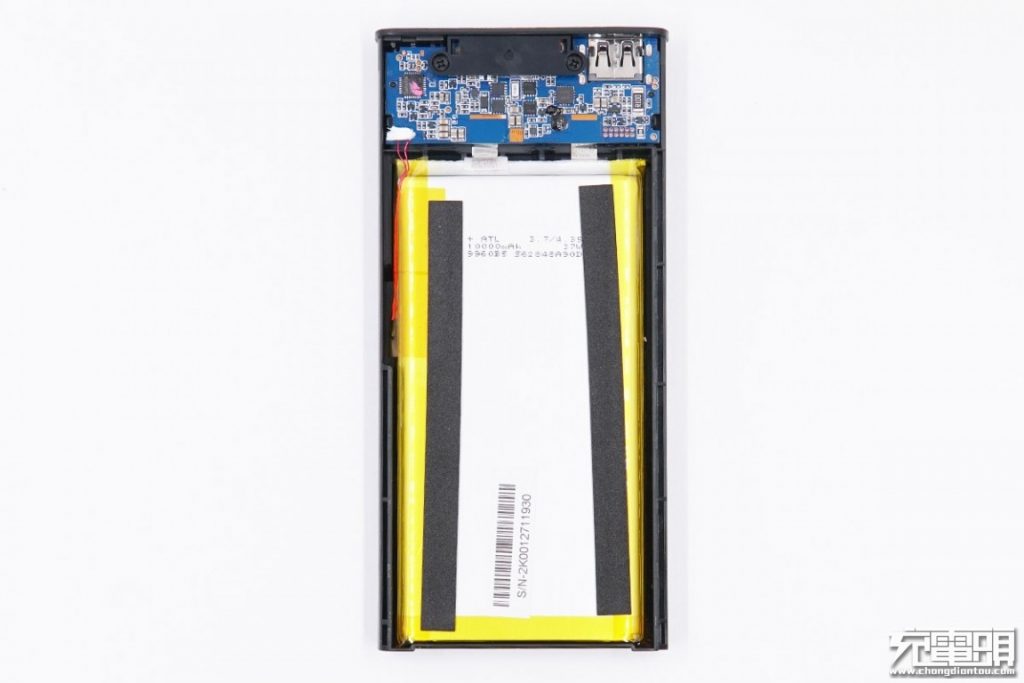 On the other side is a lithium polymer battery.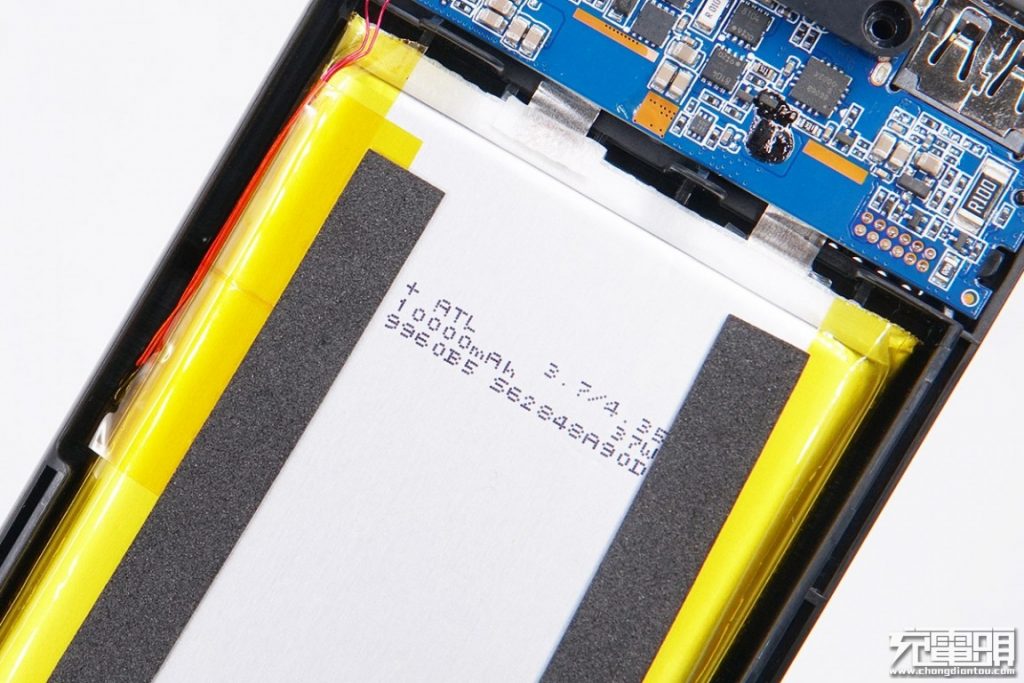 The battery cell is from ATL (one of the world's largest battery manufacturers),4.35V,10000mAh,37Wh.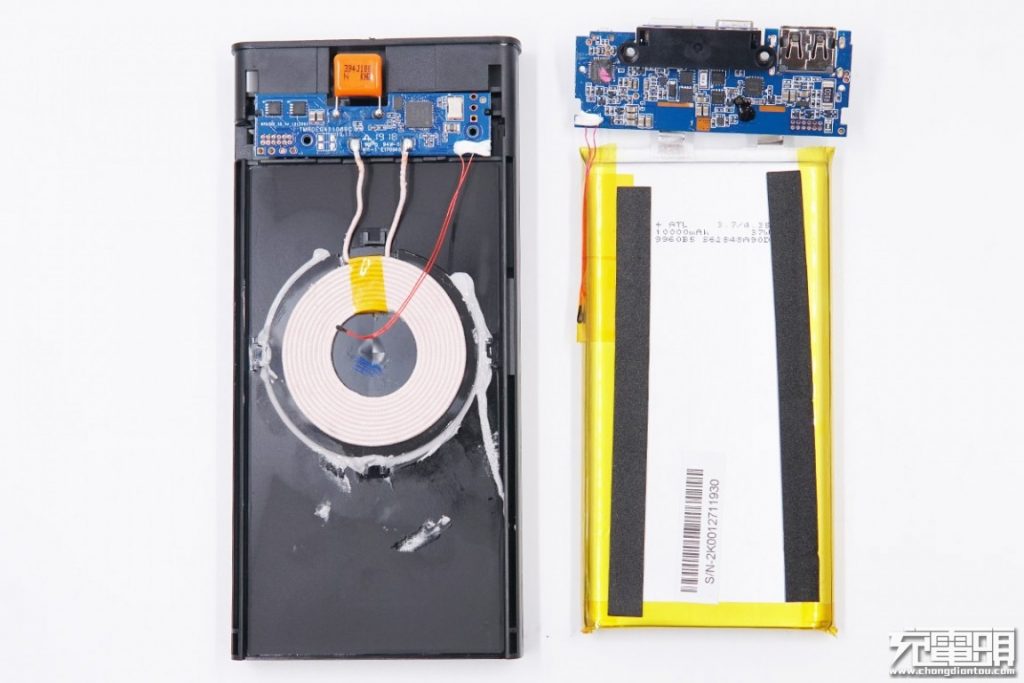 Now we separate the wireless charging part from the power bank part.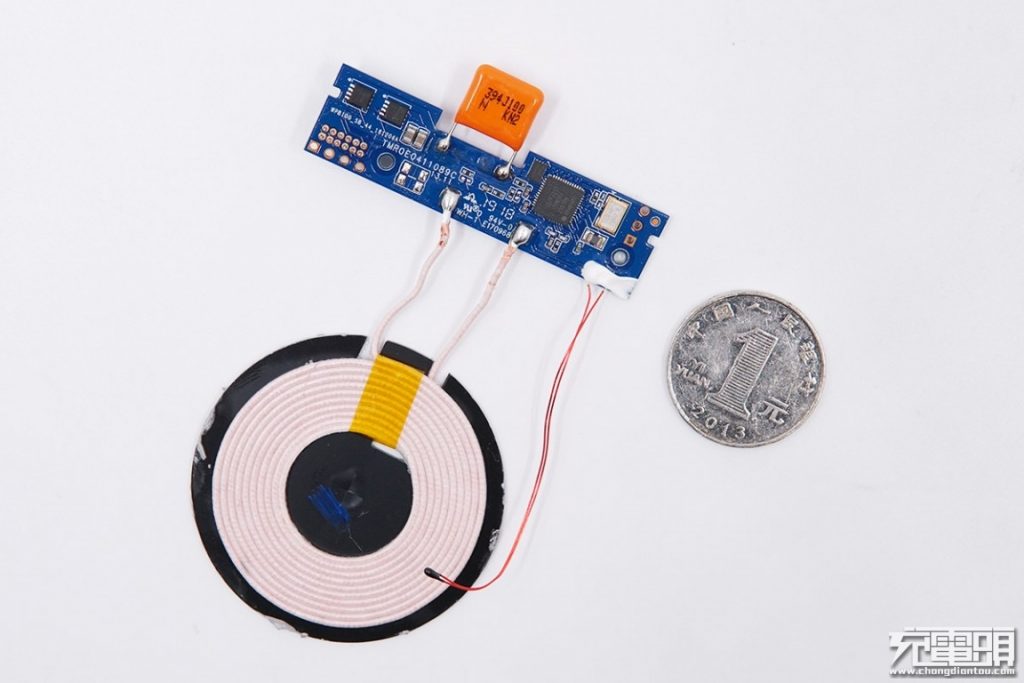 First let's take a look at the wireless charging part which consists of a single coil and a slim PCB board.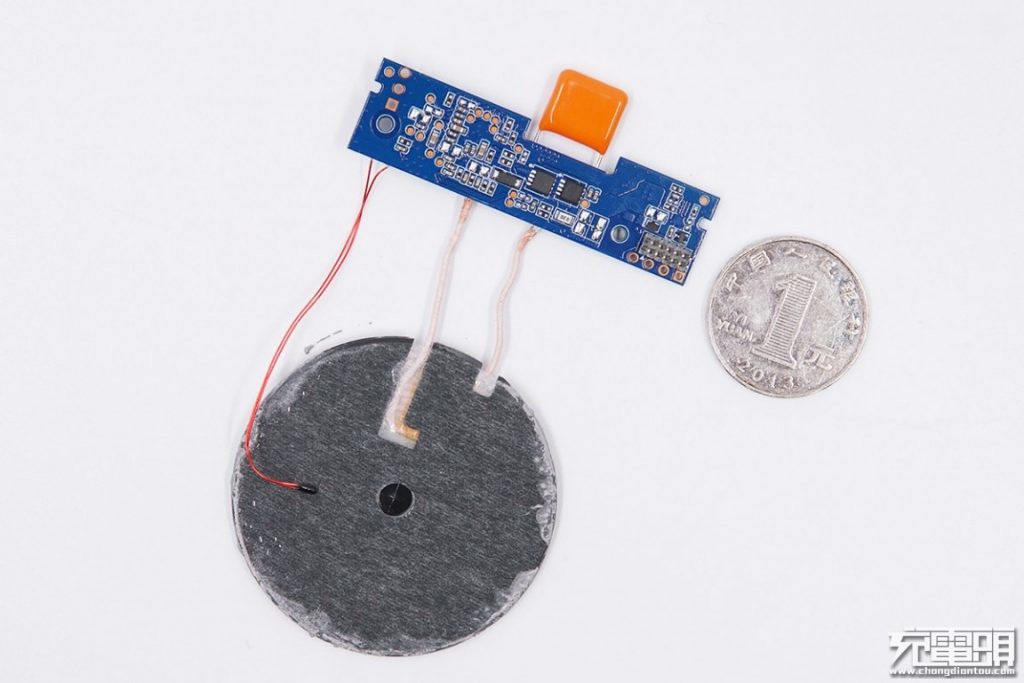 A magnetic shield on the back.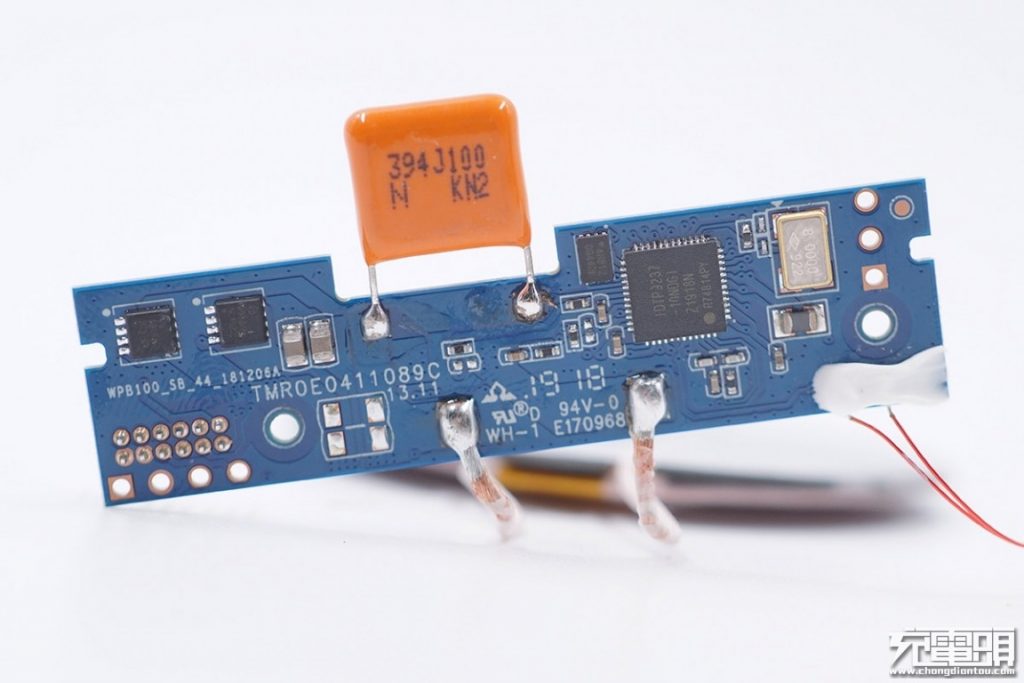 Taking a look at the PCBA.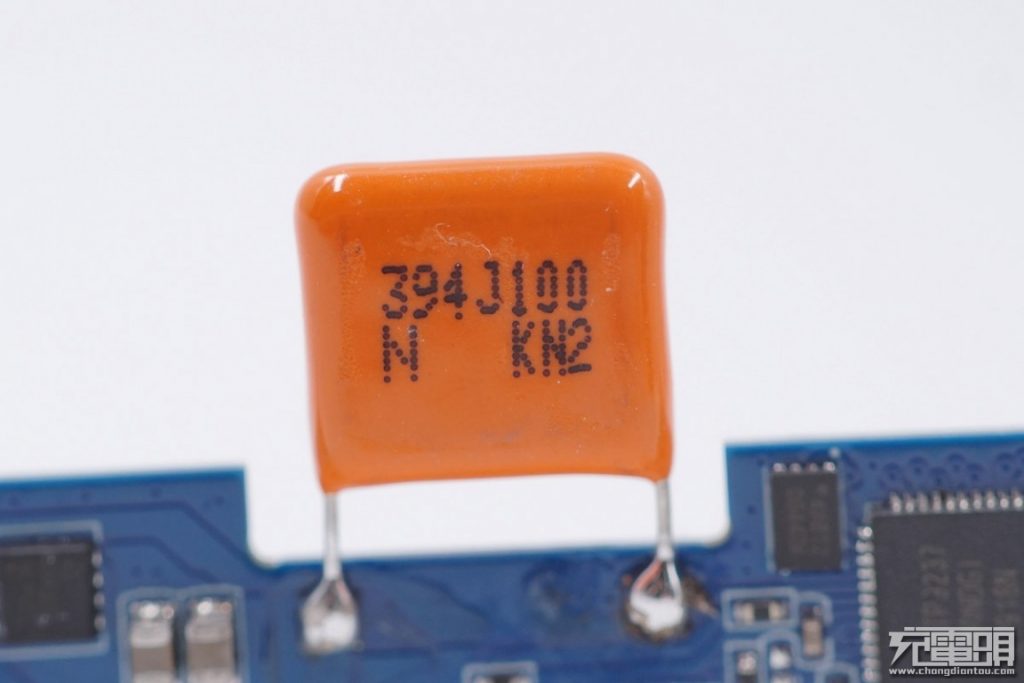 0.39μF 100V thin film resonant capacitor.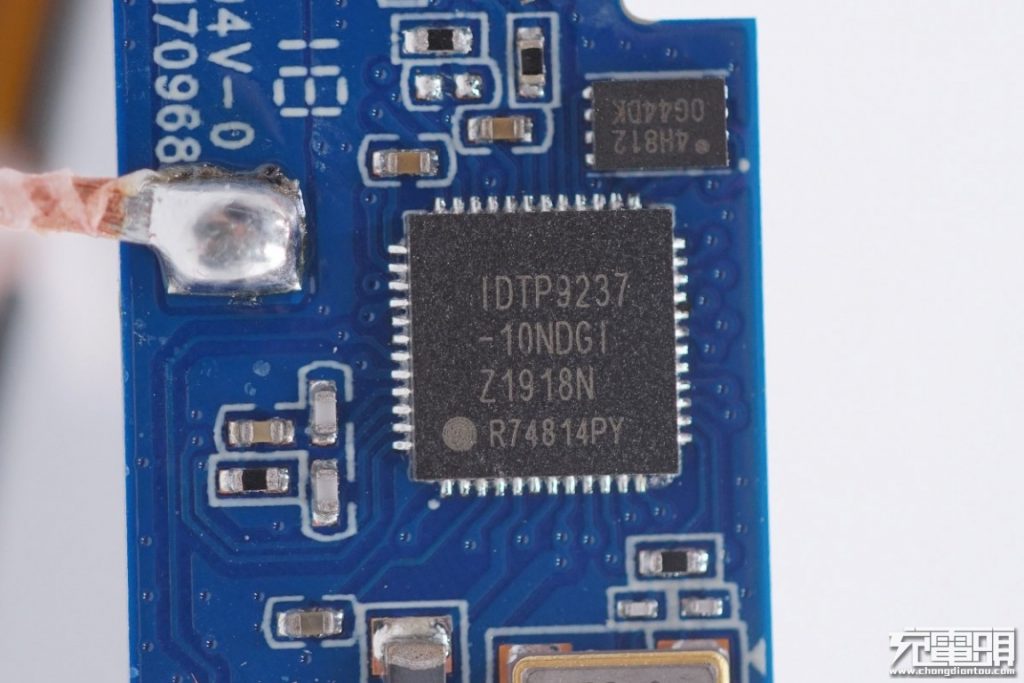 IDT wireless charging solution with IDT P9237 as main controller chip.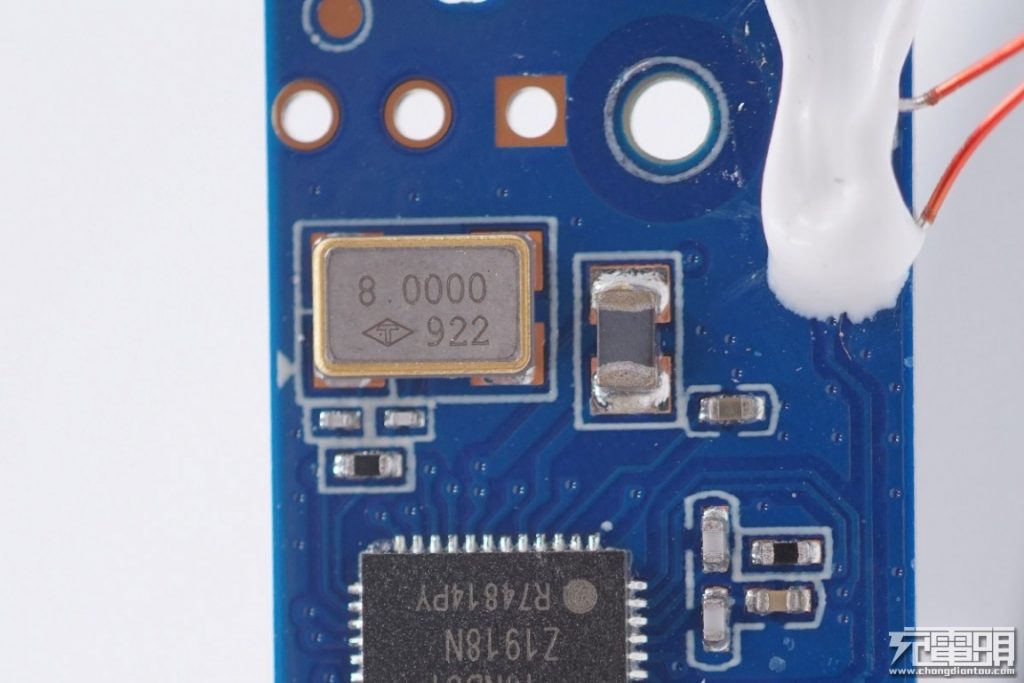 An 8MHz passive crystal oscillator provides clocking for the wireless charging controller chip.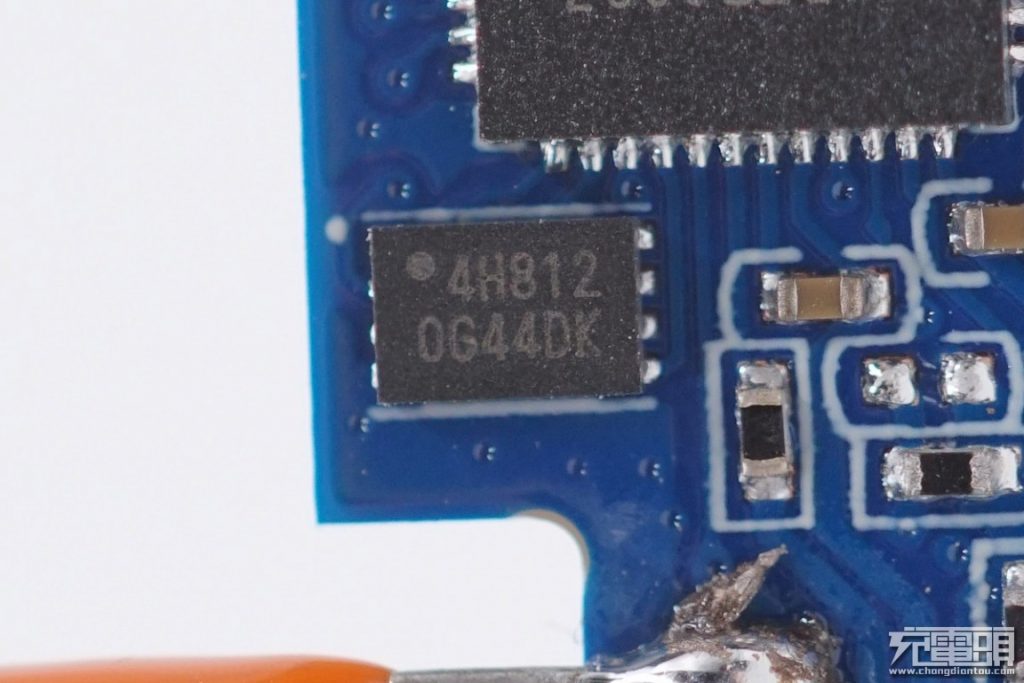 IDT solution-specific NAND flash for storing charging configurations.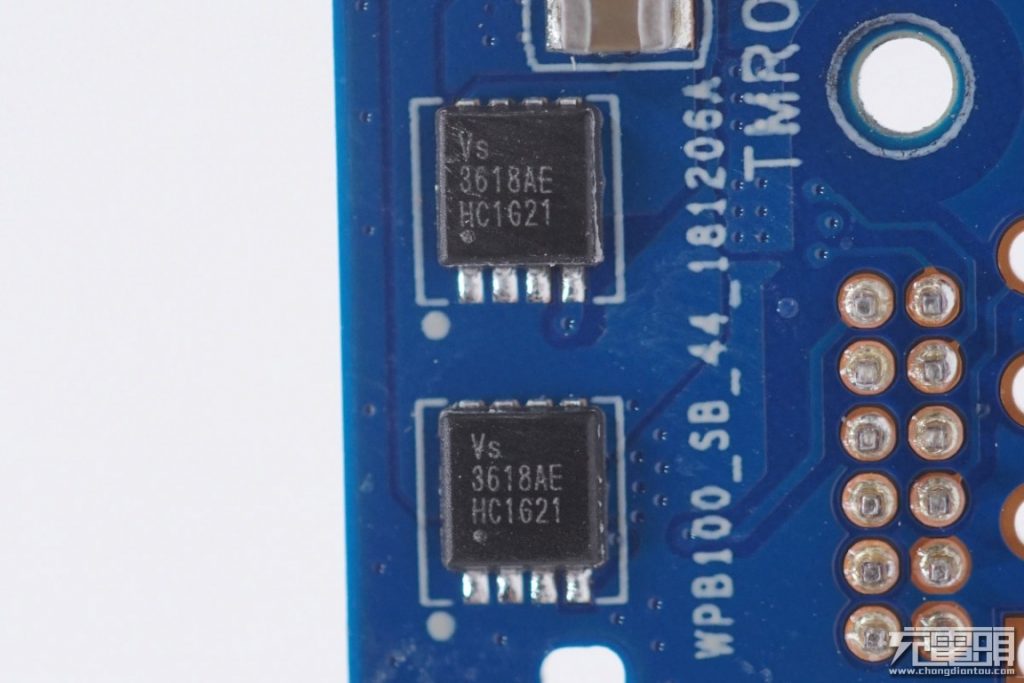 Two Vanguard Semiconductor VS3618AE NMOS tubes to drive the wireless charging coil.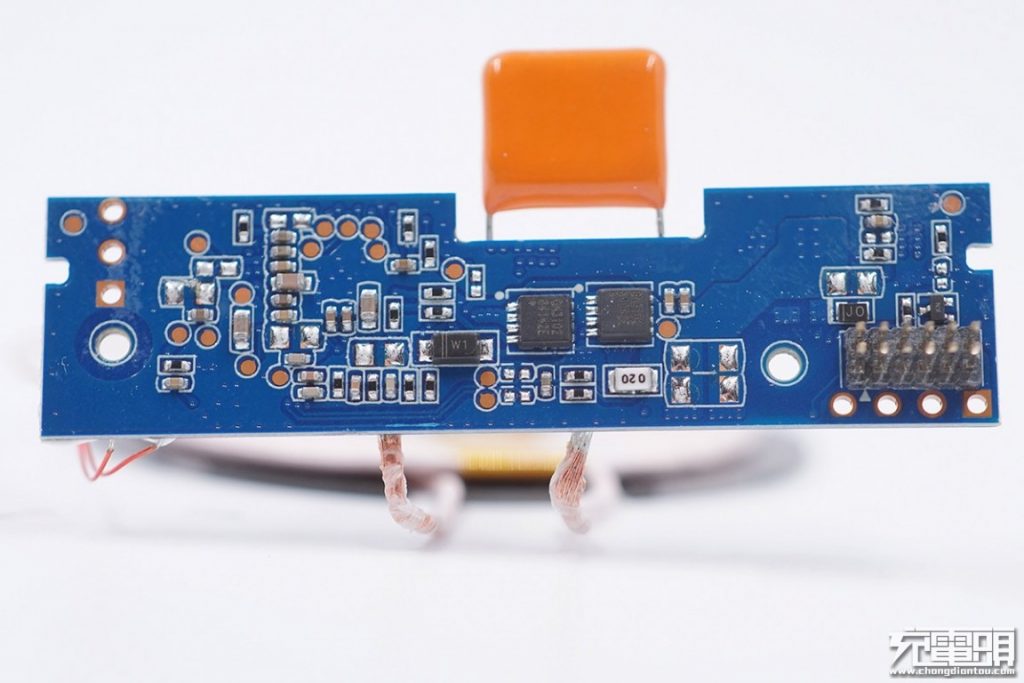 Taking a lot at the back of the PCBA.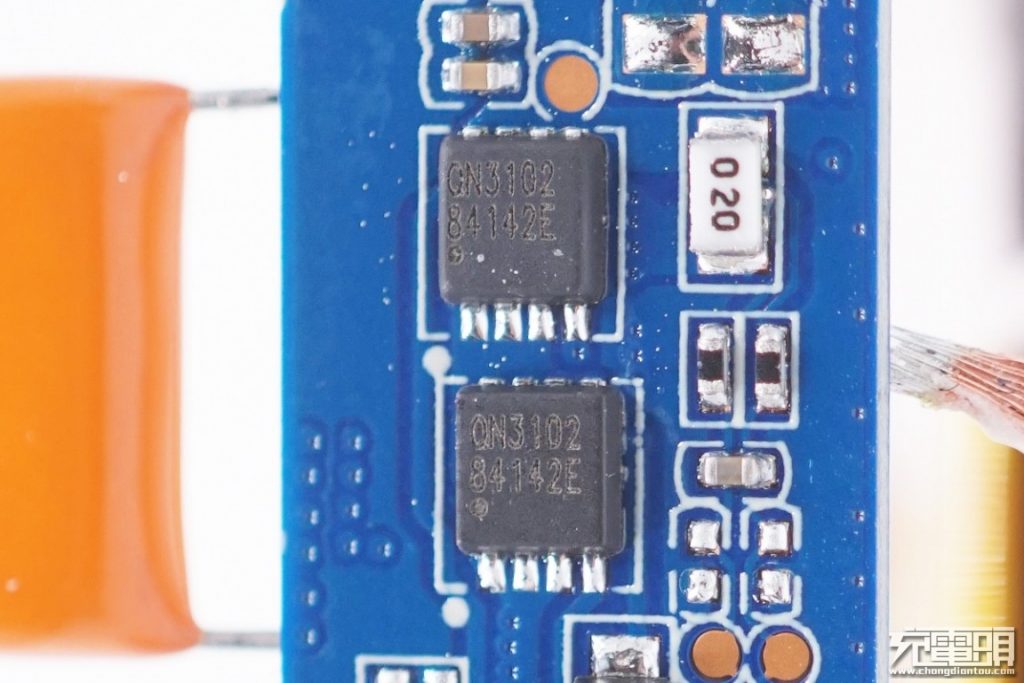 Two MOSFETs with letter code QN3102, to form the wireless charging driver with the VS3618AE.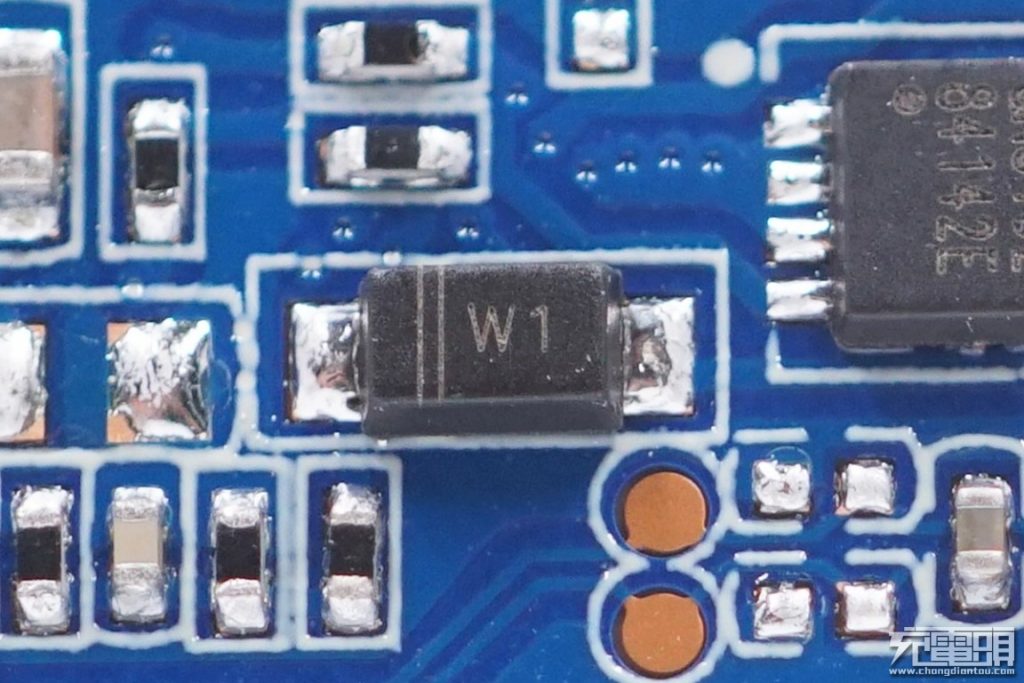 BZT52C2V7 Zener diode with letter code W1.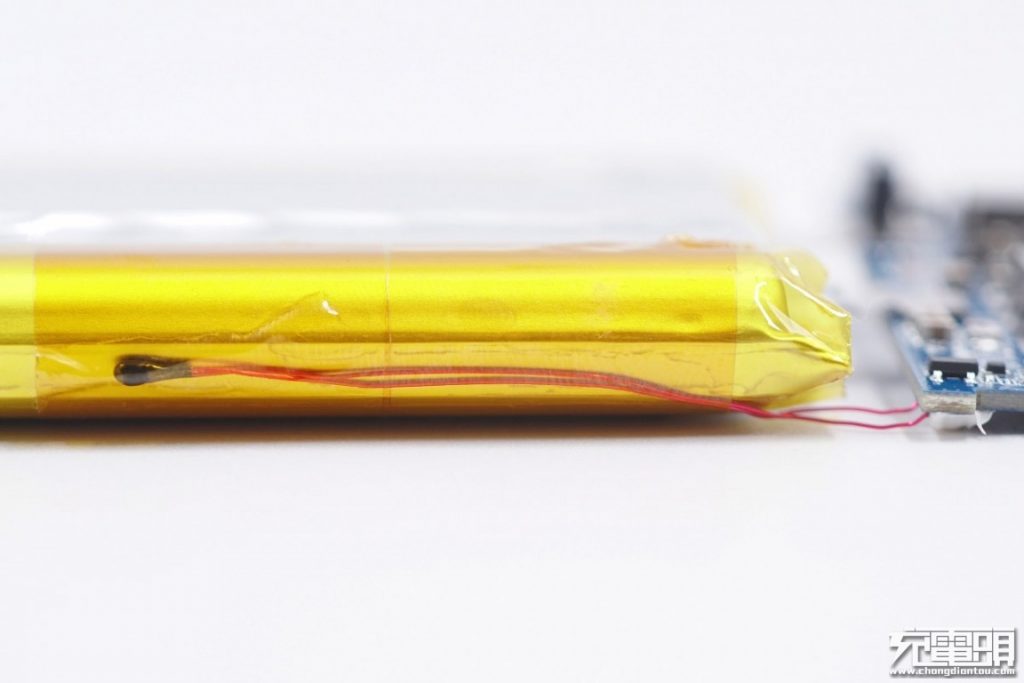 A thermistor from Fuwen Sensing is attached to the side of the battery cell with high temperature tape.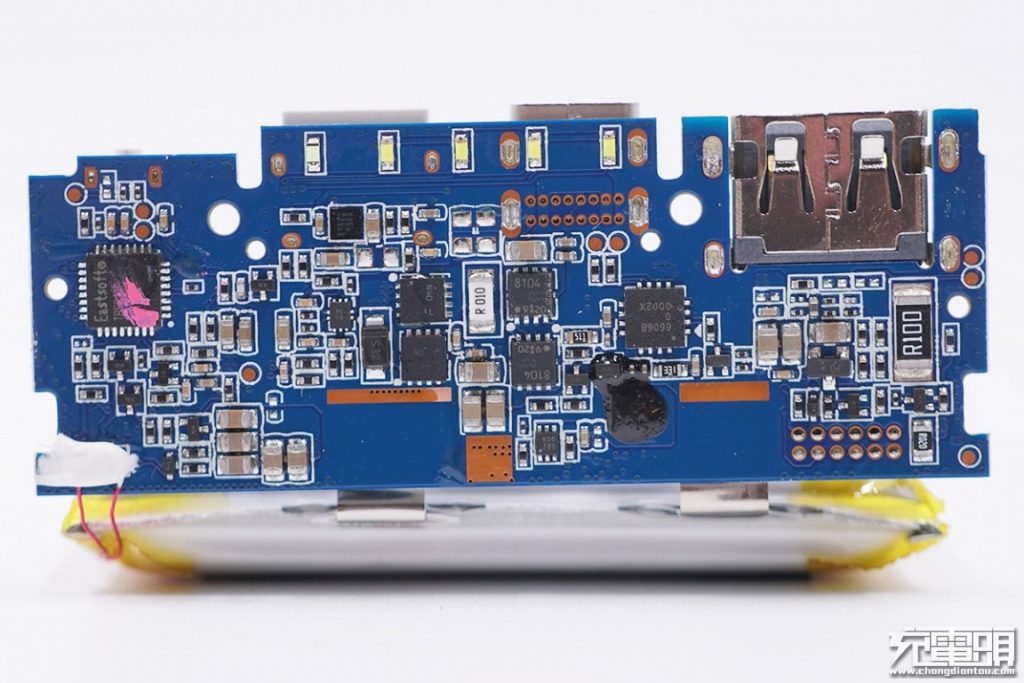 Let's look at the other side of the PCBA for the power bank function.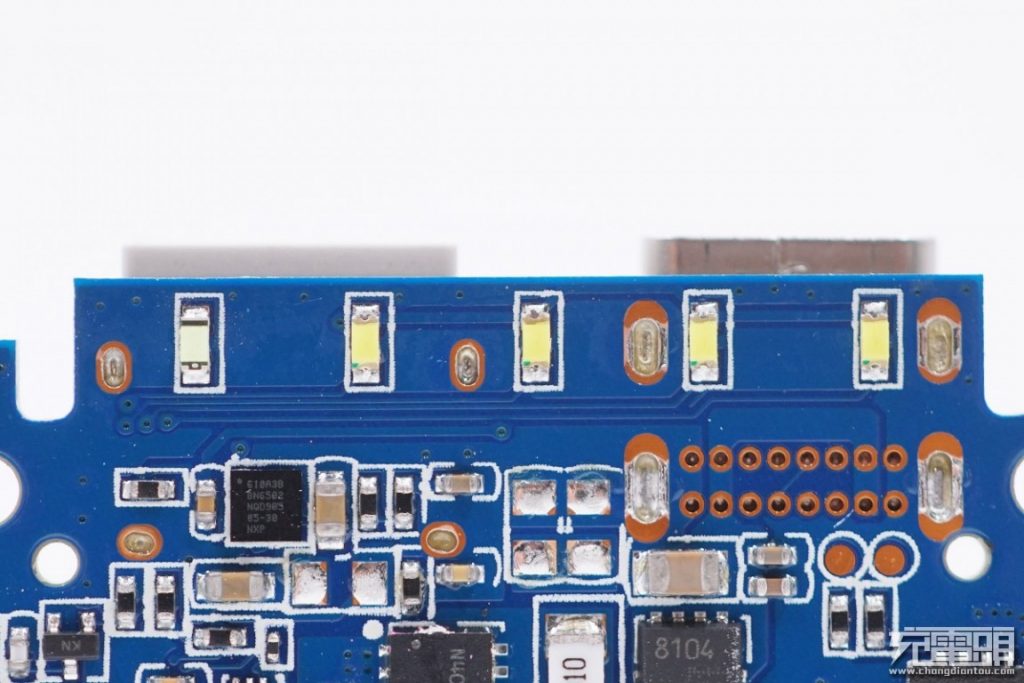 Five LED battery level indicators.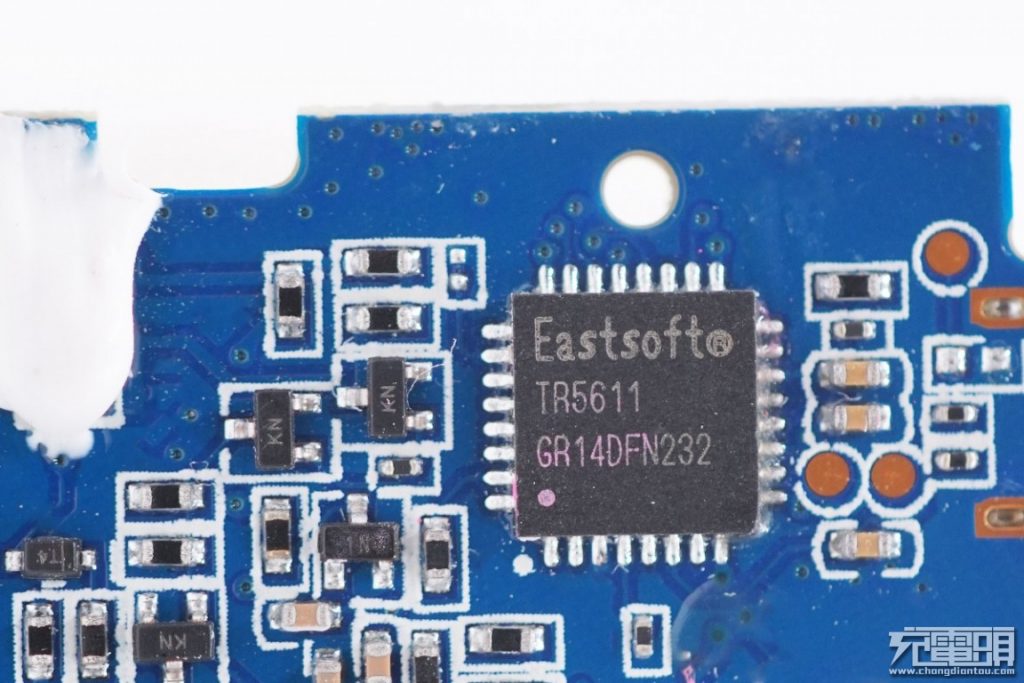 Eastsoft MCU, model TR5611.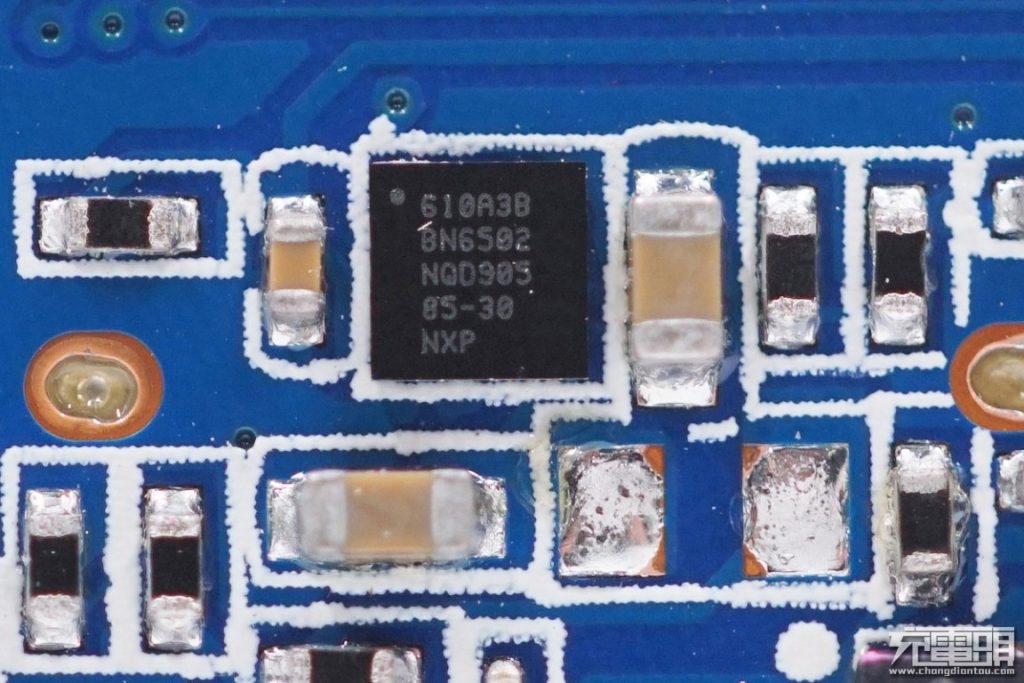 NXP 610A3B power management IC.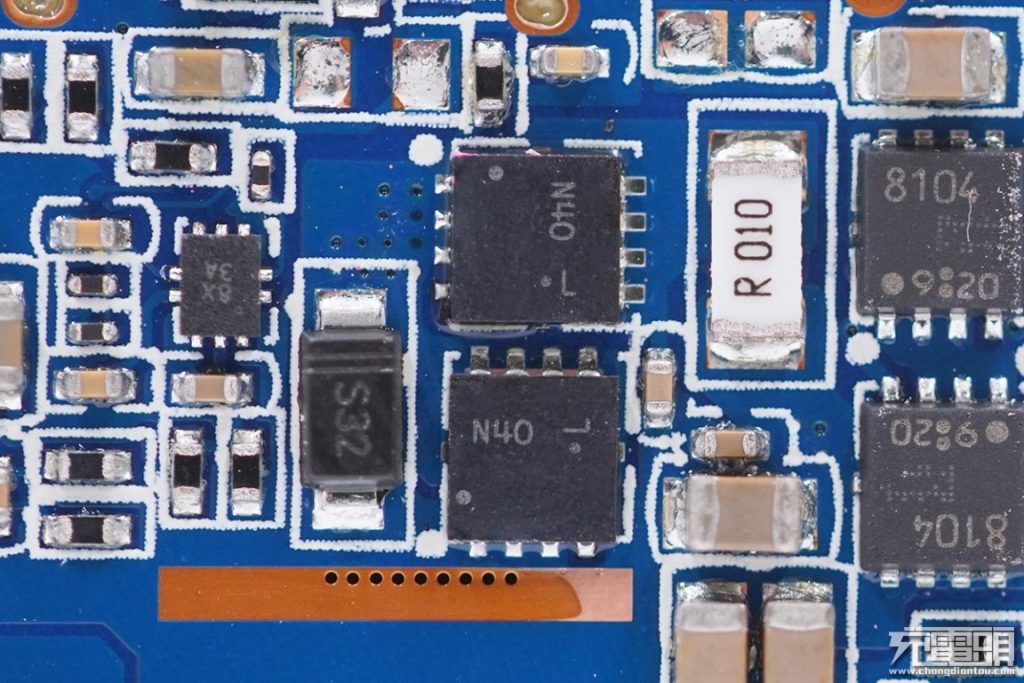 Two Dialog N40s are used for synchronous rectification boost.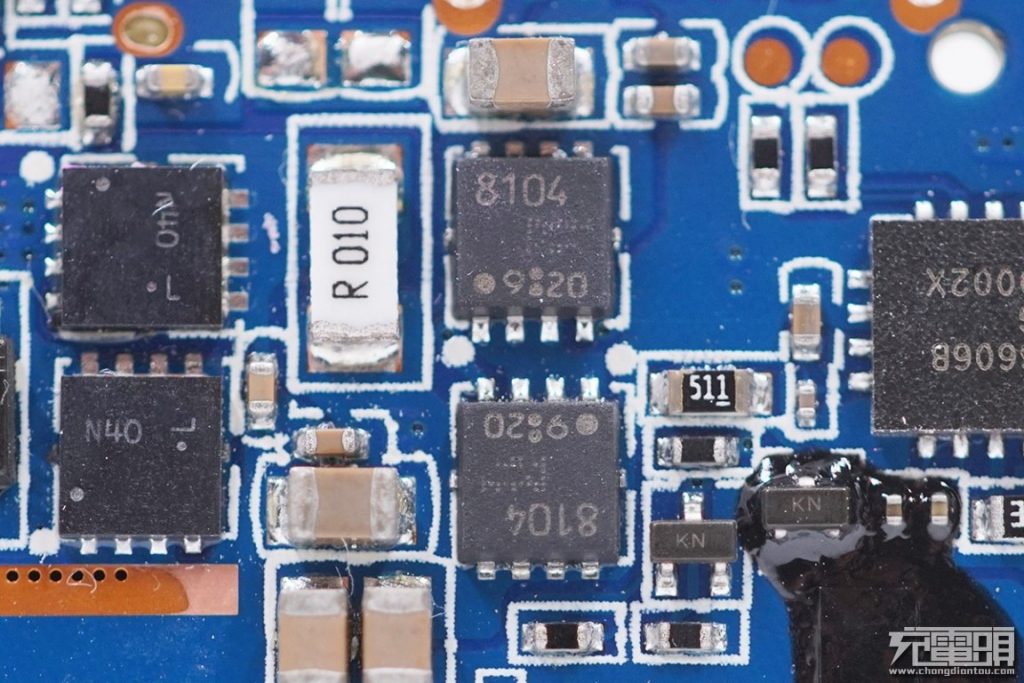 Two Toshiba TPCC8104s are used to switch the output.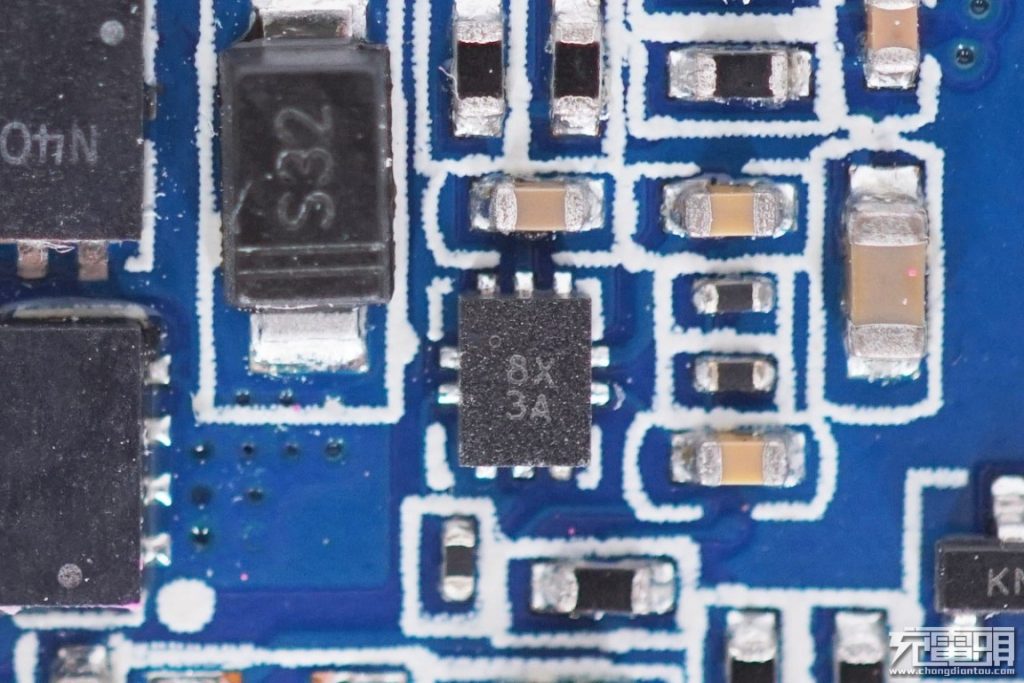 A switch with letter code 8X.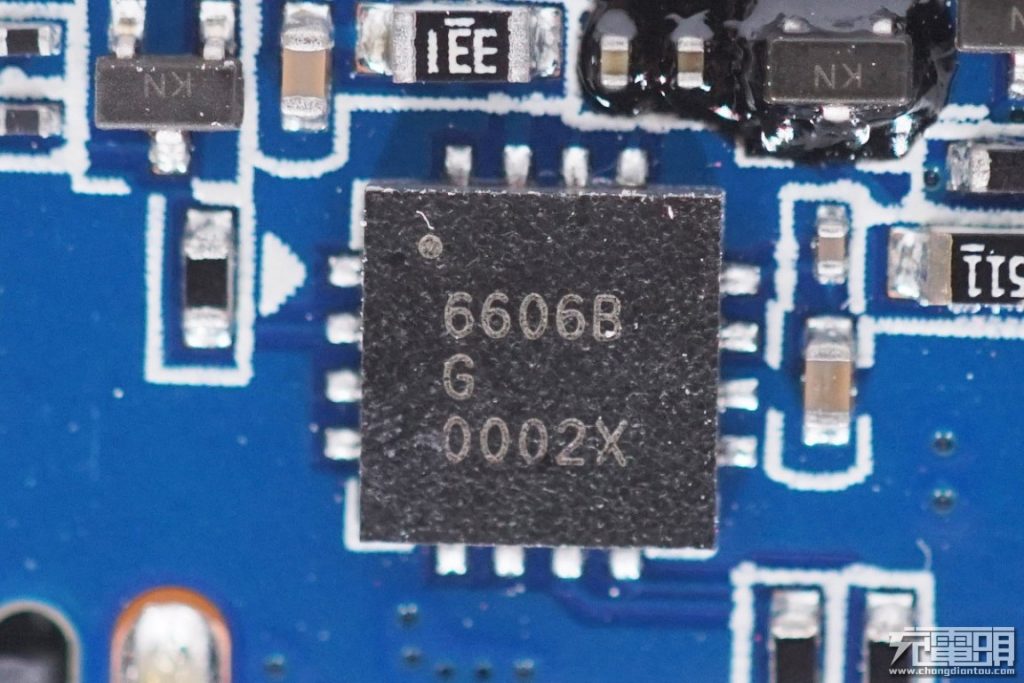 Fitipower FP6606B PD protocol IC.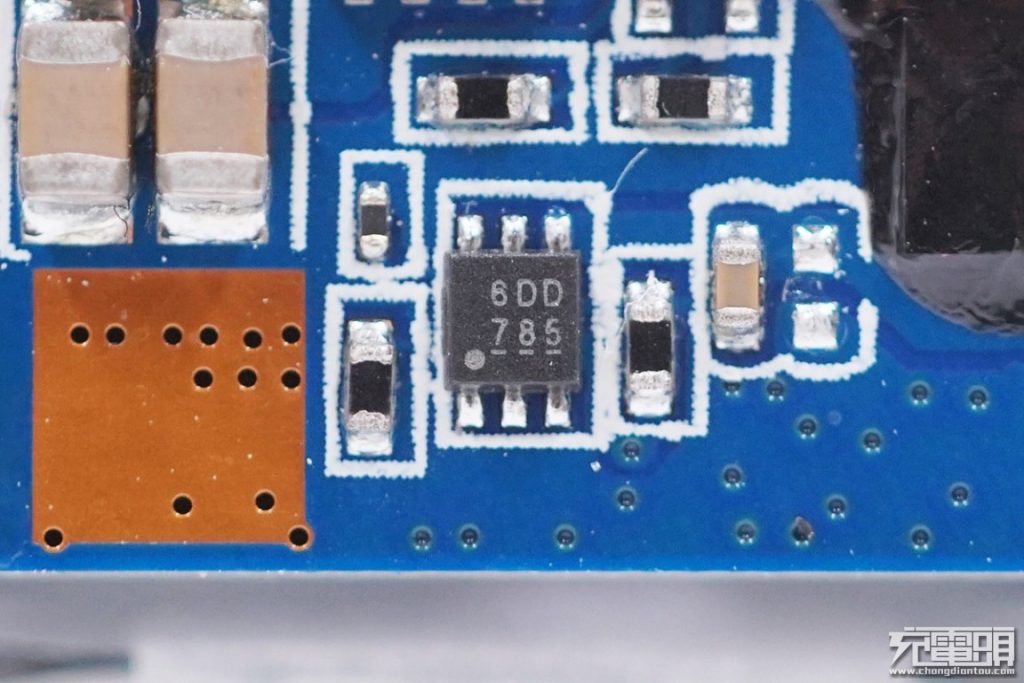 Battery protection IC with 6DD letter code.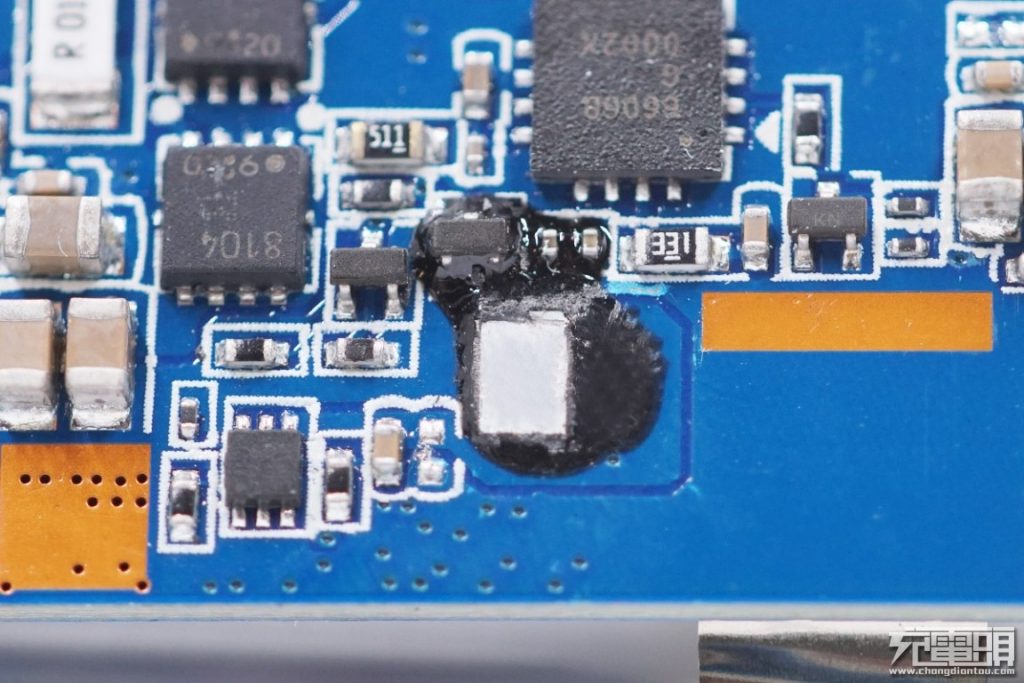 The chip under the sealing adhesive is a battery protection tube in CSP package.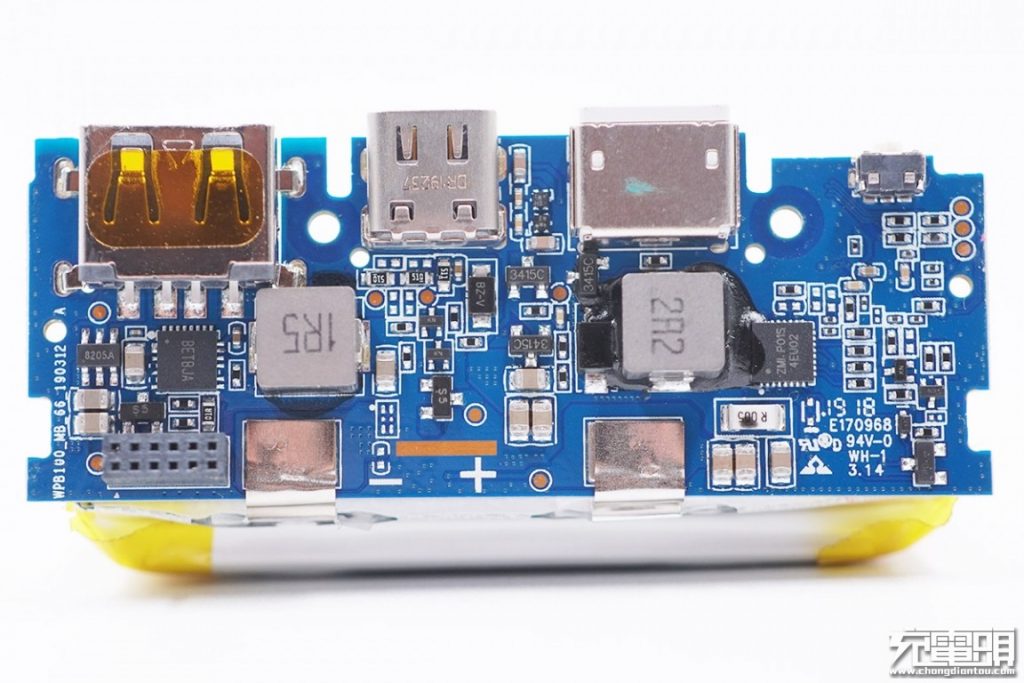 Take a look at the opposite side.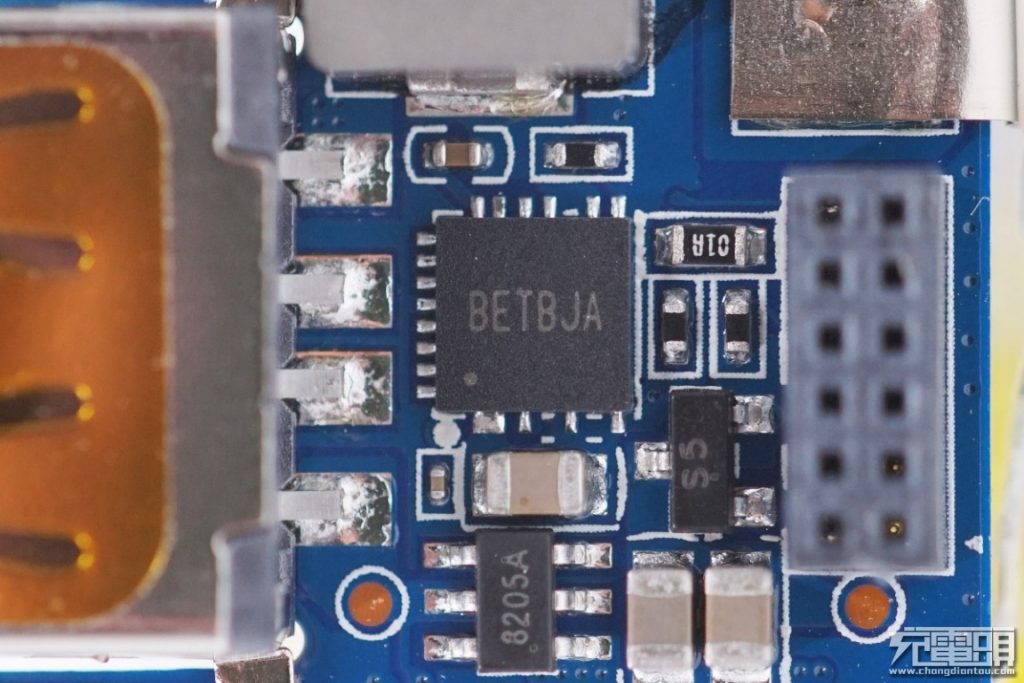 Silergy SY7215A boost IC with letter code BETBJA which boosts the battery power for the wireless charging part.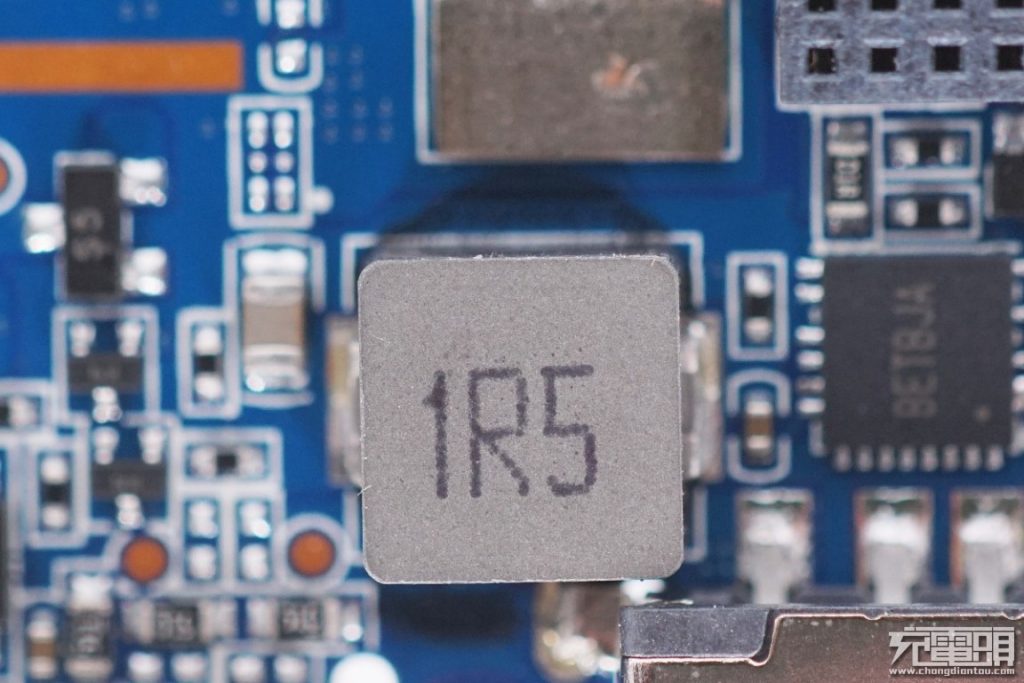 1R5 chip inductor.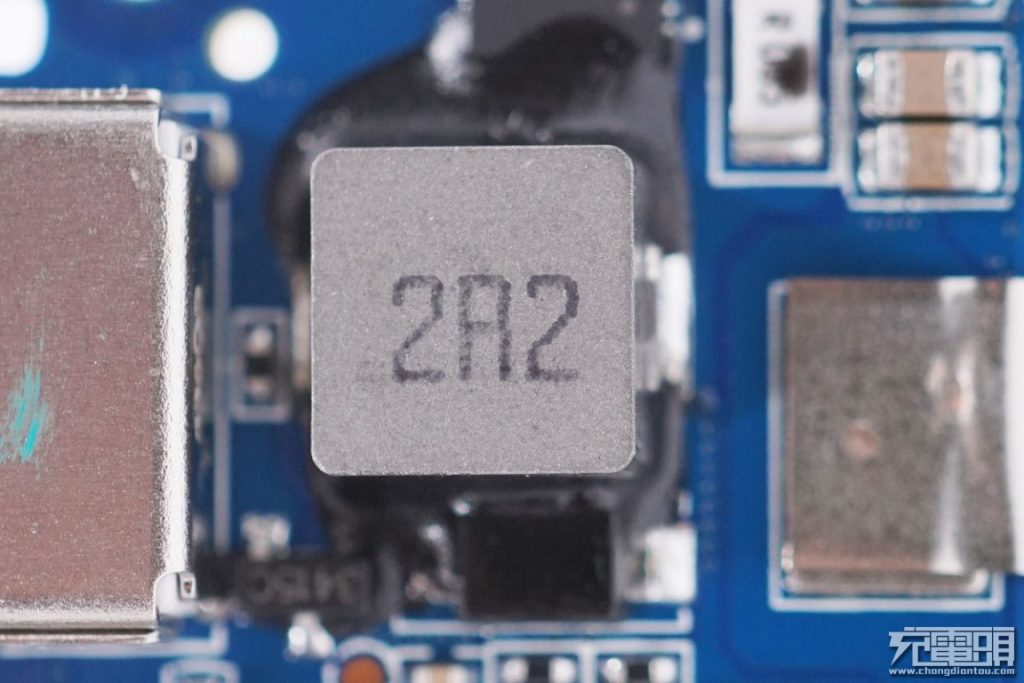 2R2 chip inductor.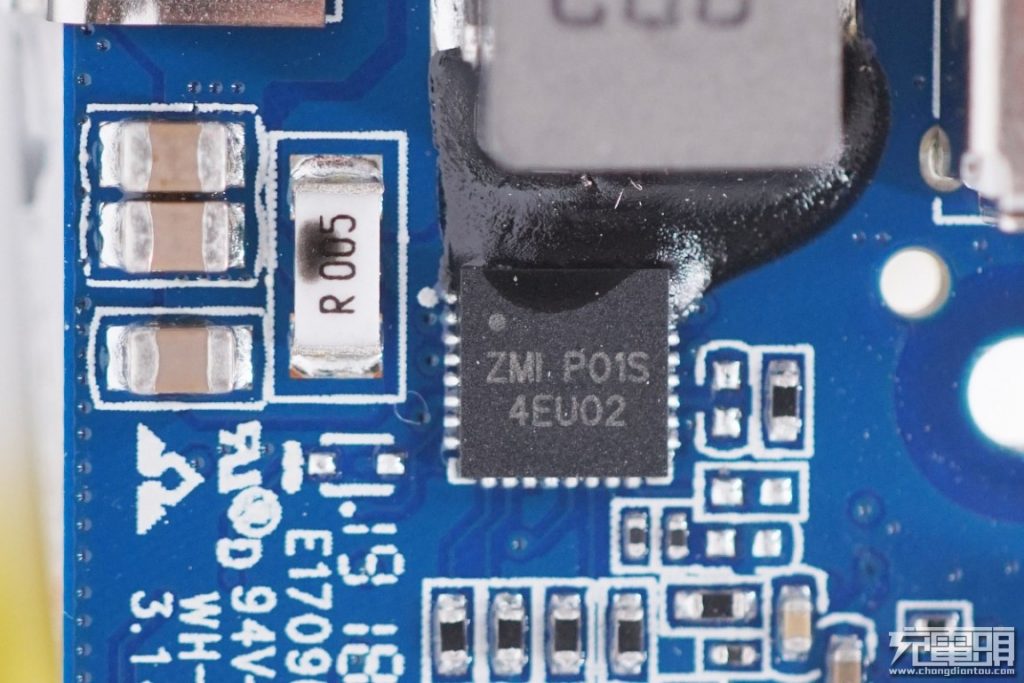 ZMI's in-house P01S mobile bank buck-boost controller.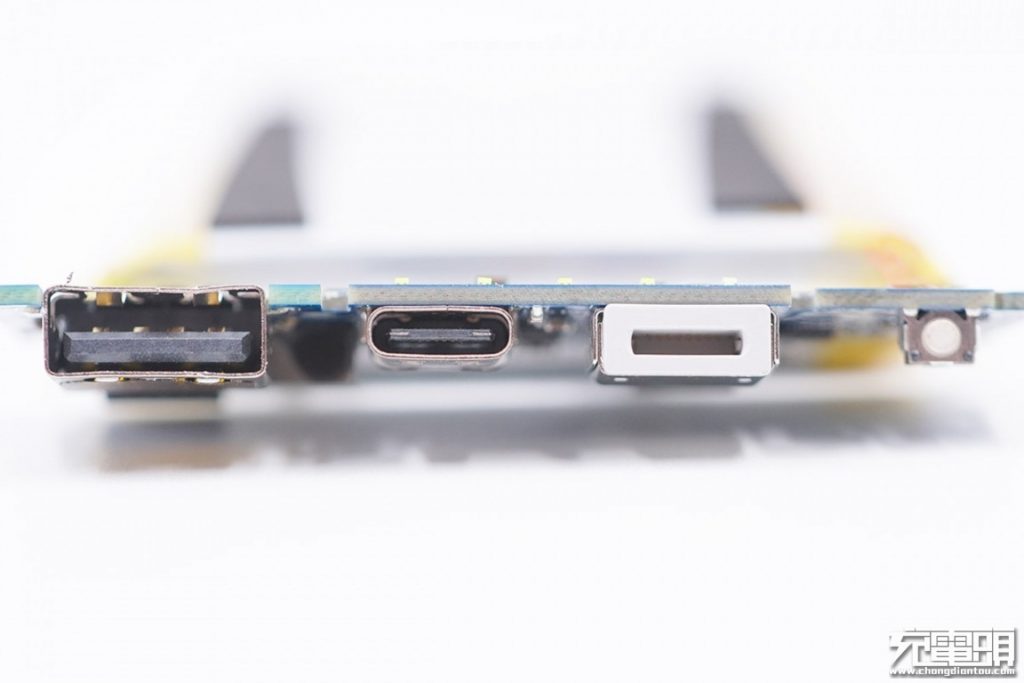 From left to right: USB-A port, USB-C input and output port, Lightning input port, and power button.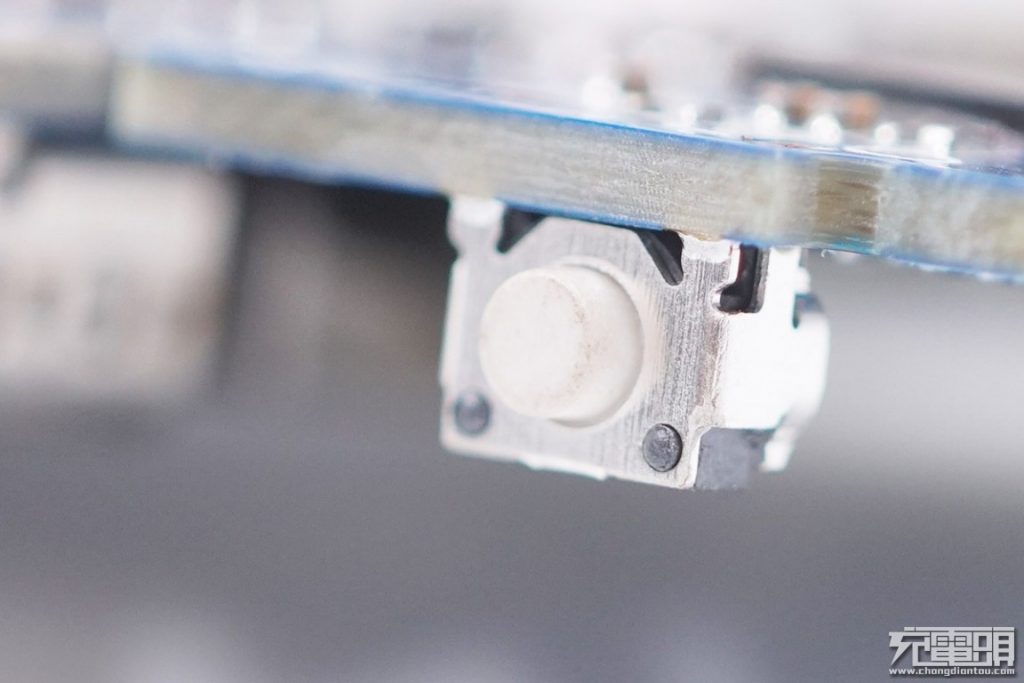 Close-up of the power button.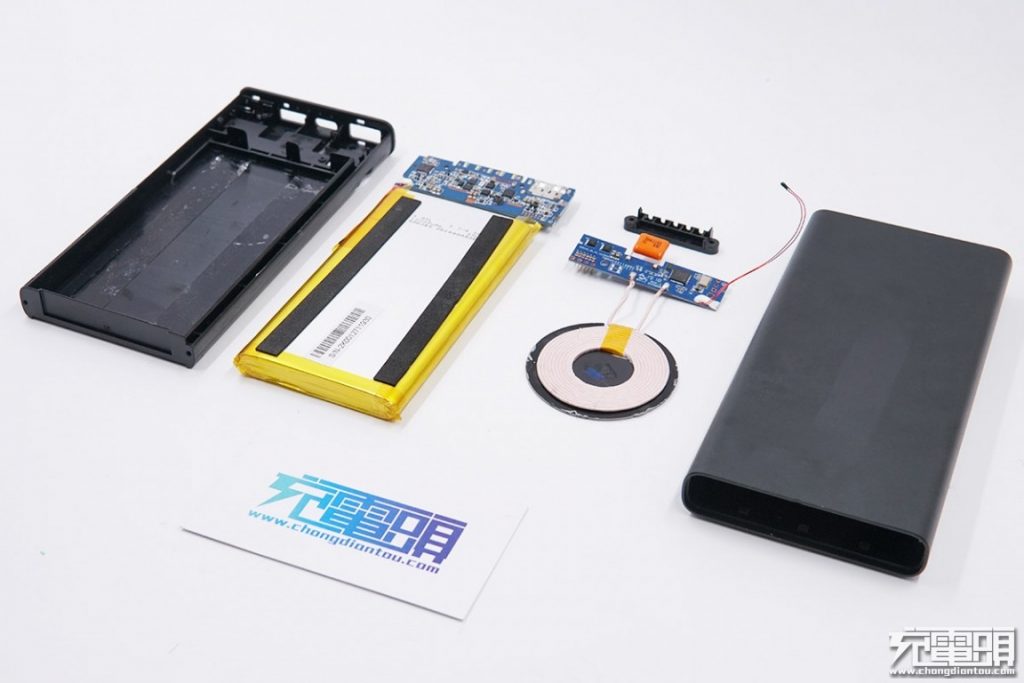 All the components.

III Conclusion

From a brand with some of the world's best-selling power banks, the ZMI LevPower M10 Power Bank (WPB100) continues the high standard of the Xiaomi-funded ecosystem brand with top-level components, neat layout, and an in-house buck-boost controller IC. The inclusion of a Lightning input port is a nice touch, especially for iPhone users.
At $36, it is also very reasonably priced for a premium power bank that checks all the boxes. But it is not available in the North America yet.

Pros:
18W PD fast charging input and output with 10W wireless charging.
Nice design and finish with top-level components.
Extra Lightning input port.

Cons:
A little on the thick side.

Source: chongdiantou