UWE Tech Interview - World's First RISC-V USB-PD Controller and Future of Chargers
Floyd, Editor-in-Chief at ChargerLAB.com, sit down with Carter, CEO of UWE Technology, and talked about UWE Tech's global first RISC-V based USB-PD controller and the future of chargers after the USB-PD Asia Expo was ended.

Video:

The following is the transcript of the interview.

Floyd:Hi Carter, can you introduce your company?
Carter:Hi. UWE Technology is a fabless chip vendor. We founded in 2015, and up till now, we have developed two generations of USB-PD controllers. The first generation is already shipping and our second generation is developed in this year. And now we are bringing the second generation to the exhibition to show our demo.

Floyd:So what's special about this second generation product?
Carter:OK. The second generation USB-PD controller is the UPD350. This generation product is the industry's first RISC-V architecture based PD SoC controller.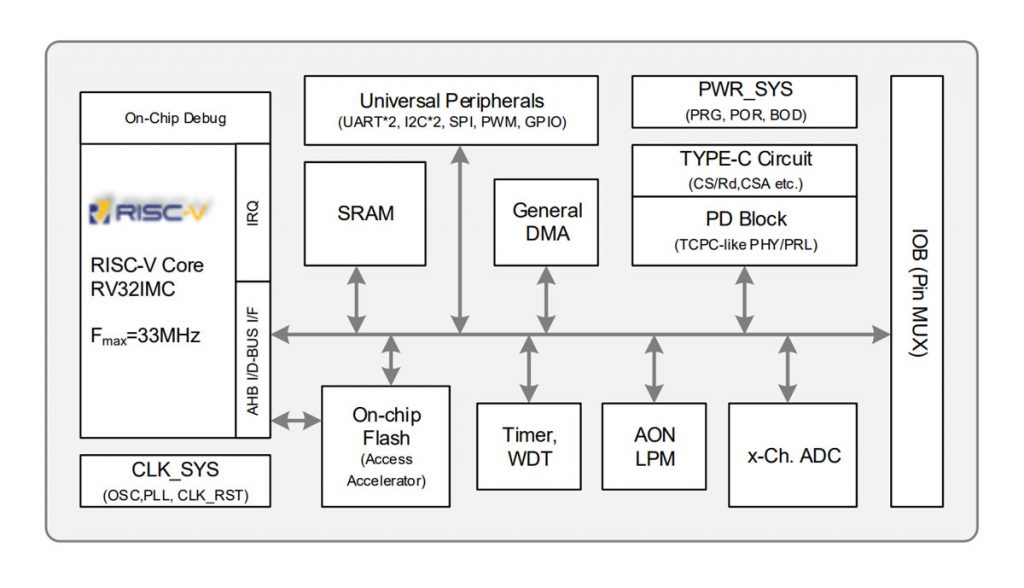 Floyd:So why do you choose RISC-V instead of ARM architecture?
Carter:Just as I said before, we bring the RISC-V architecture into our product, and that enables our customer to differentiate their USB-PD products. Because RISC-V architecture can enable our customers to build stronger products with more intelligence, etc.

Floyd:So Carter, what do you think, is the future for PD chargers?
Carter:OK. I think the PD chargers in the future will have more type-c ports, and will be more powerful in charging policies. I think so.

Floyd:I agree. Thank you, Carter.
Carter:Thank you.

(End of the interview)

About the UWE Technology
UWE Technologies Corp., Ltd., founded in December 2015, is a start-up company specializing in the design, development and sales of SoC integrated circuit chips in consumer electronics, industrial control, communications technology and automotive electronics. Headquartered in Weihai High-tech District, it has a R&D center in Shanghai. The team members are from top IC design companies, with the international vision and more than 15 years of relevant experience. At present, the company is committed to the development and marketing of USB PD/Type-C, industrial control, IoT Internet of Things products. So far, the USB PD/Type-C product family has evolved to the 2nd generation which is based on the RISC-V architecture.

About USB PD & Type-C Asia Expo
In its ninth consecutive year, USB-PD Asia is the largest exhibition to promote the fast-charging and peripherals industry, bringing together nearly 100 industry-chain quality suppliers, service providers, and thousands of buyers. Experts are invited to demonstrate the latest technology and application cases on the spot. The 2019 (Autumn) USB PD & Type-C Asia Expo was held on 23rd August 2019, at Floor 1&3, International Conference Center, Unit 4, Building B, Kexing Science Park, Nanshan District, Shenzhen, China.
本文系作者 @
Floyd
原创发布在 Chargerlab。未经许可,禁止转载。