EcoFlow BLADE: A Revolutionary Smart Robotic Lawn Mower Debuts at CES 2023
This year's Consumer Electronics Show, also known as CES, took place in Las Vegas as planned, attracting a host of global tech companies showcasing their latest products and cutting-edge technologies. One of the new contenders in the energy storage industry was EcoFlow, which not only brought several portable power station products but also unveiled the world's first smart robotic lawn sweeping mower - the EcoFlow BLADE. Not only does it provide seamless, state-of-the-art lawn mowing, but it also incorporates artificial intelligence with a convenient, innovative sweeping tool that effectively clears your yard of leaves, twigs, and other garden waste.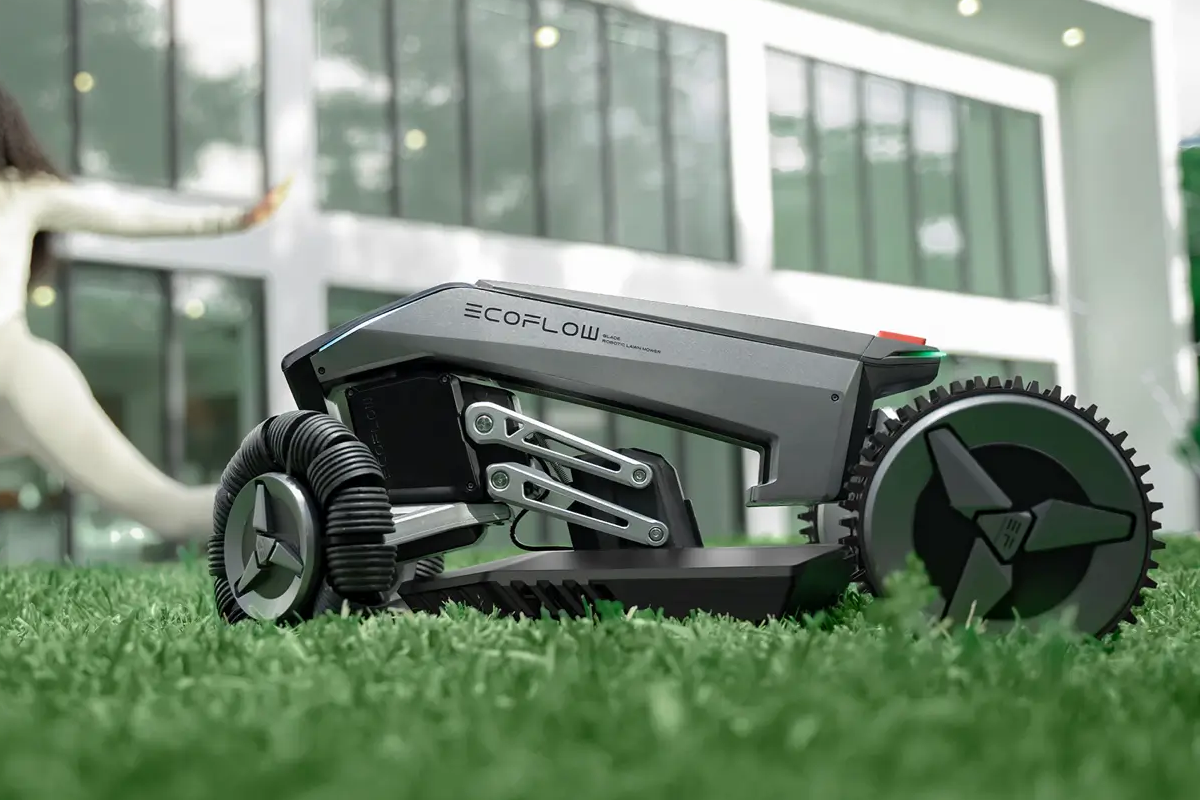 With its tough, high-tech mecha design language and silver-black color, the EcoFlow BLADE Robotic Lawn Mower features robust, omnidirectional front wheels, effortlessly navigating uneven terrain with ease, easily handling rocks up to 1.6 inches in diameter and ascending slopes of up to a 50% grade. Its cutting BLADE offers a lateral cutting distance of 10 inches for efficient lawn mowing, while four support rods on the waist control the height of the cutting BLADE, supporting cutting heights ranging from 0.8 to 3.0 inches.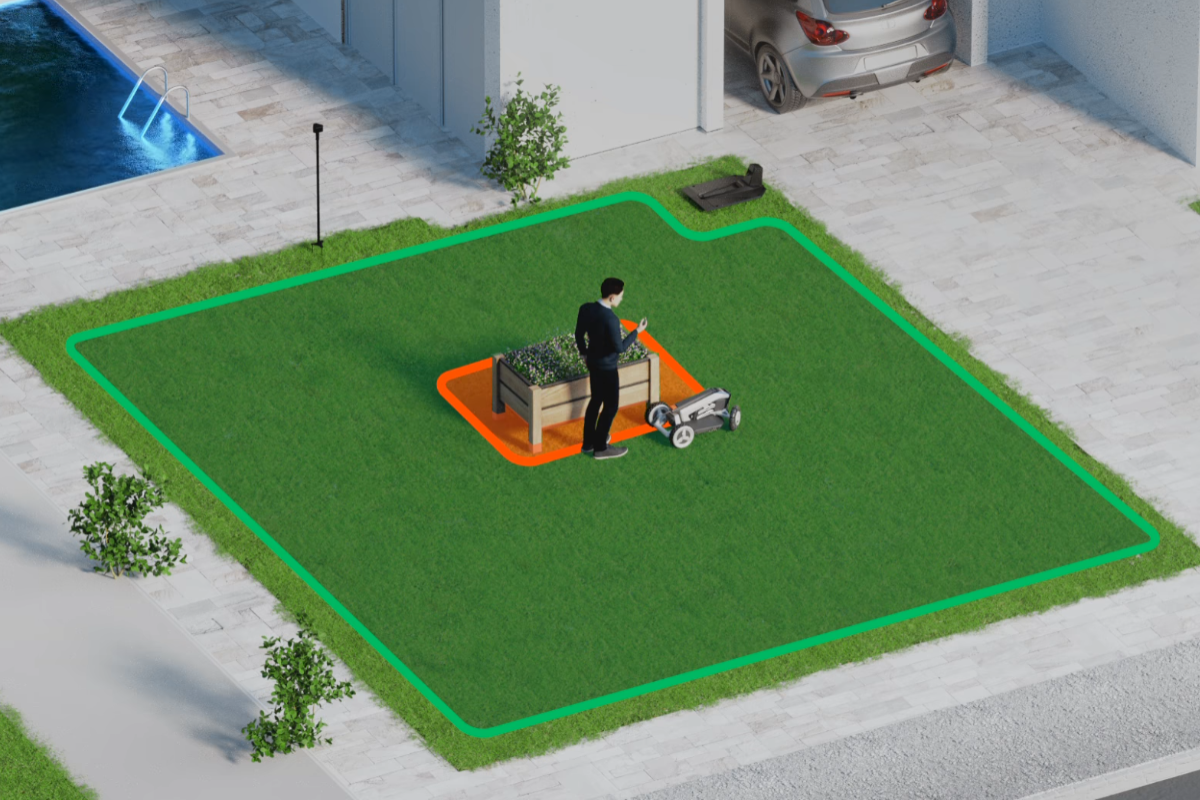 With EcoFlow's cutting-edge virtual boundary-setting technology, homeowners can save both time and energy without having to resort to traditional wire barriers. By using the EcoFlow app, setting virtual maps to define mowing areas takes only minutes and is highly flexible, whether it's containing the mower within the bounds of your yard, avoiding specific objects like flower beds and swimming pools, or even linking multiple lawns together. What's more, the system is incredibly easy to adjust, so relocating to a new home or changing up your landscaping won't ever be an issue - simply modify your virtual boundaries with just a tap of a button.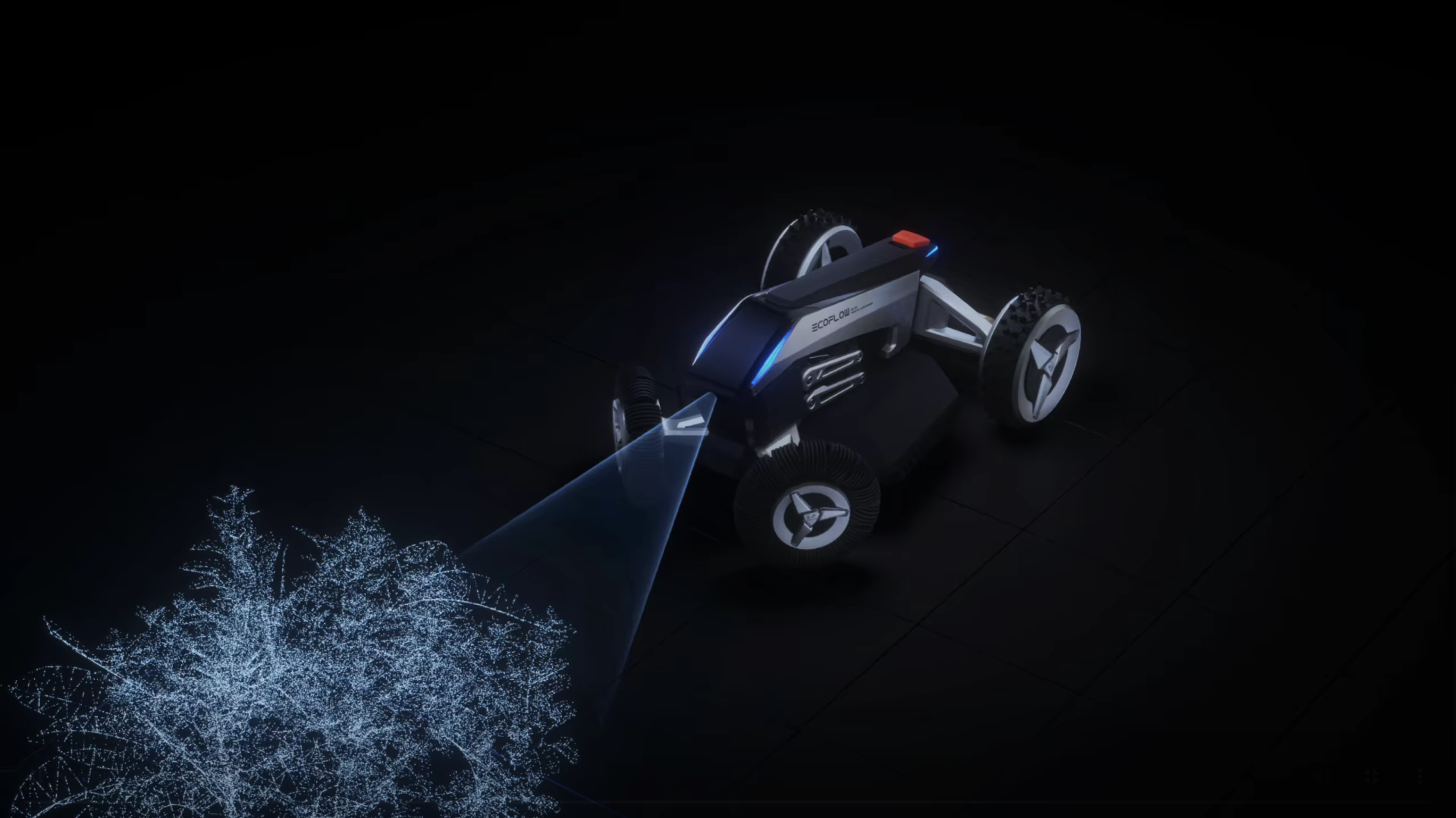 Meanwhile, by harnessing EcoFlow's revolutionary X-Vision technology, BLADE seamlessly integrates advanced visual sensors and LiDAR to enable intelligent, adaptive obstacle recognition and avoidance capabilities. From small garden objects to larger obstacles like lawn furniture, the system ensures a safe and efficient mowing experience.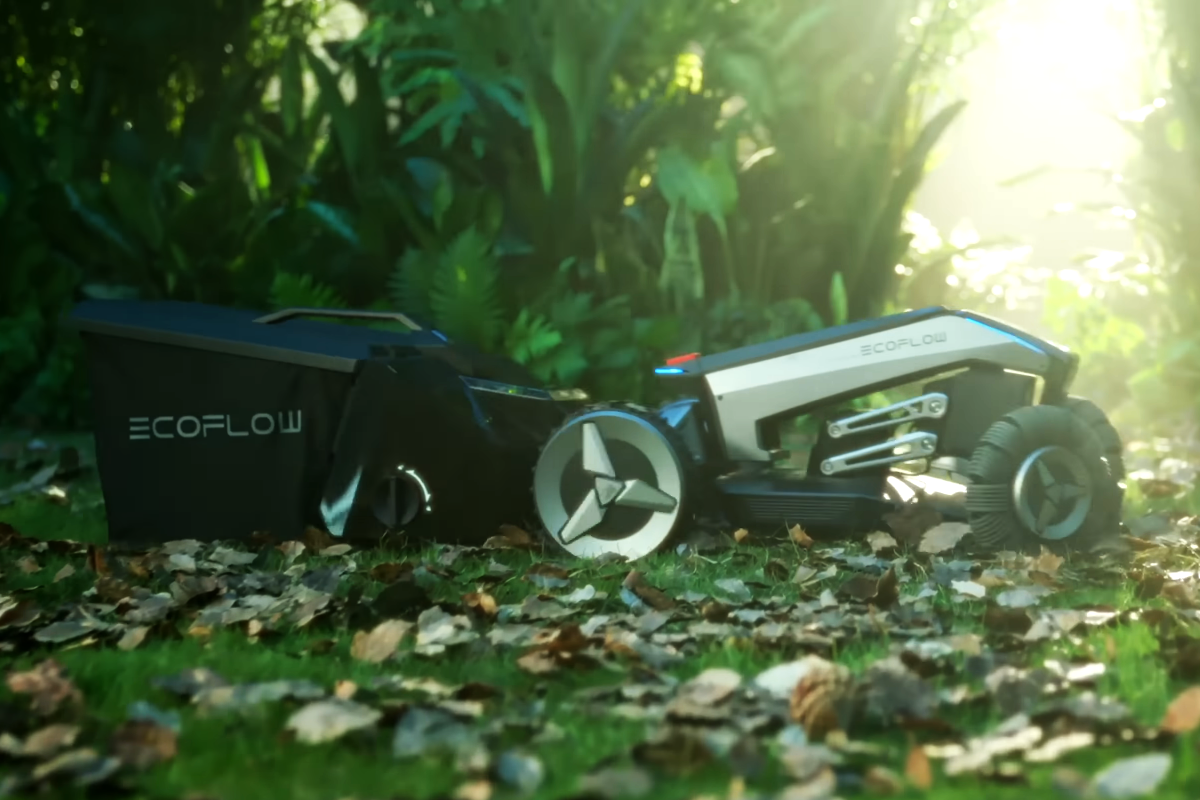 The EcoFlow BLADE Robotic Lawn Mower also has a lawn sweeper kit, allowing it to collect cut grass, leaves, and other debris simultaneously while mowing. The device has an IP5X water resistance rating, a rainfall sensor, and can return to the charging dock automatically in the rain. It features built-in eSIM and GPS for providing remote interconnectivity and anti-theft functions.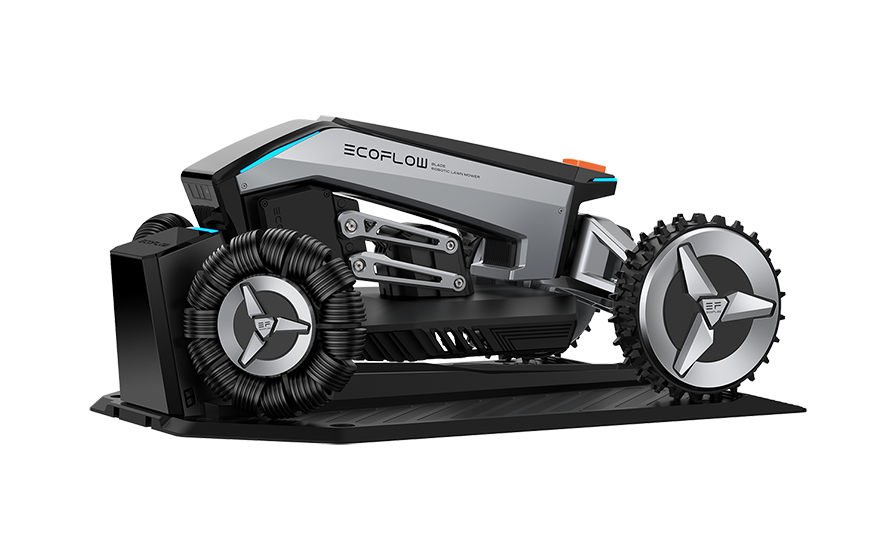 Equipped with a 298Wh lithium-ion battery pack, the EcoFlow BLADE provides overheat, short circuit, overcurrent, overvoltage, and undervoltage protections. If the battery level is too low for the device, it returns to the charging dock for recharging, but it also supports the use of additional 1024Wh smart batteries to extend its use time in high-load work environments.
Summary of ChargerLAB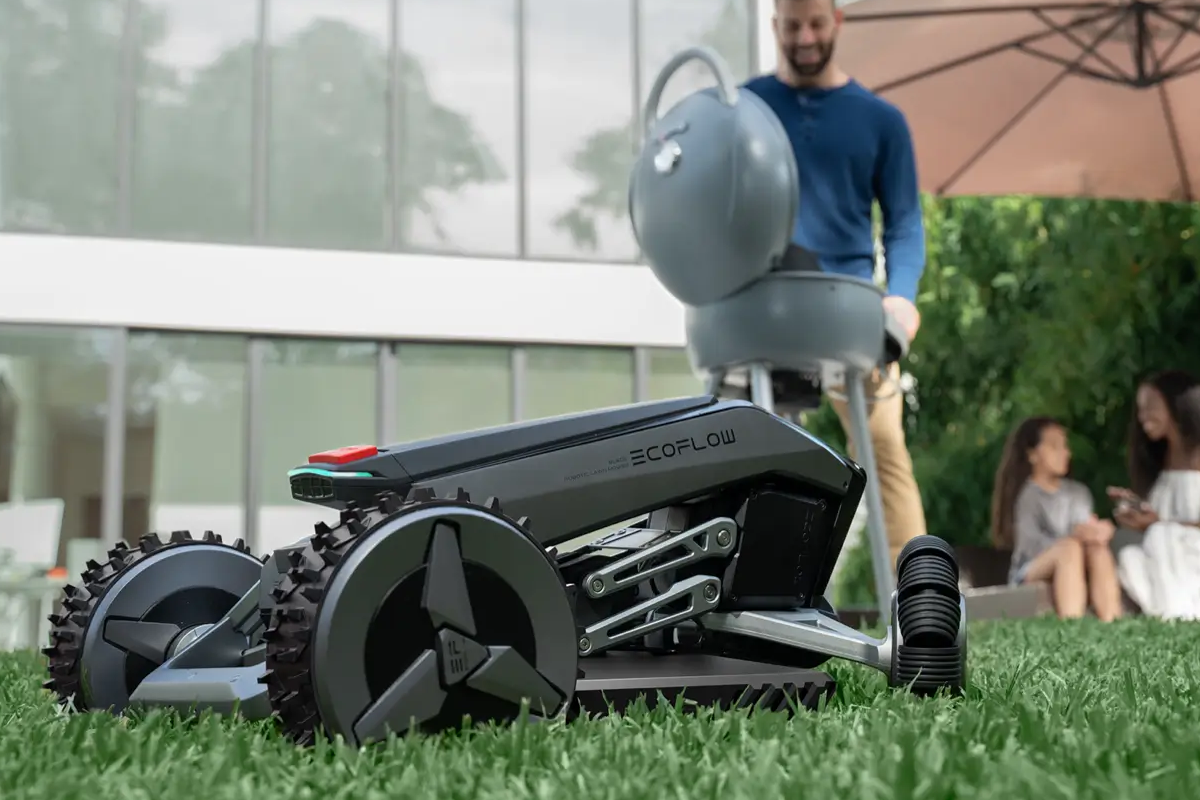 In conclusion, EcoFlow has once again showcased its innovative spirit and technological prowess at CES 2023 with the groundbreaking EcoFlow BLADE Robotic Lawn Mower. With its state-of-the-art design and advanced features such as X-Vision technology, the EcoFlow BLADE is set to revolutionize yard maintenance, providing a convenient, efficient, and safe option for homeowners. Furthermore, EcoFlow's success in developing portable power stations has likely contributed to the development of the EcoFlow BLADE, as the company's expertise in battery management, protection, and charging is expected to be beneficial in creating a reliable and durable robotic lawn mower.
Overall, the EcoFlow BLADE Robotic Lawn Mower demonstrates their commitment to continually pushing boundaries and driving innovation in the energy storage industry. It also presents a promising future for the company's expansion into new markets, and we can expect to see more innovative products from this forward-thinking company in the near future.
Related Articles:
1. EcoFlow Launched RIVER 2 MAX Portable Power Station
2. EcoFlow Launched 1800W DELTA 2 Portable Power Station
3. The New EcoFlow RIVER Mini Portable Power Station Makes Travel Easier
本文系作者 @
Joey
原创发布在 Chargerlab。未经许可,禁止转载。