Vivo Unveils the 80W Dual Port FlashCharge Car Charger: Power Up Your Devices on the Go!
Vivo is no stranger to the mobile phone industry, having established itself as one of the world's leading smartphone manufacturers. Founded in 2009, the Chinese tech giant has come a long way since its inception, delivering innovative products that have captivated consumers across the globe. Vivo's dedication to producing cutting-edge technology has earned it numerous accolades and has cemented its position as one of the top smartphone makers in the world. With a lineup of phones featuring sleek designs, powerful hardware, and advanced features, it's no surprise that vivo has garnered such widespread success. From the S1 Pro to the X60 series, vivo has consistently delivered exceptional smartphones that cater to a broad spectrum of users.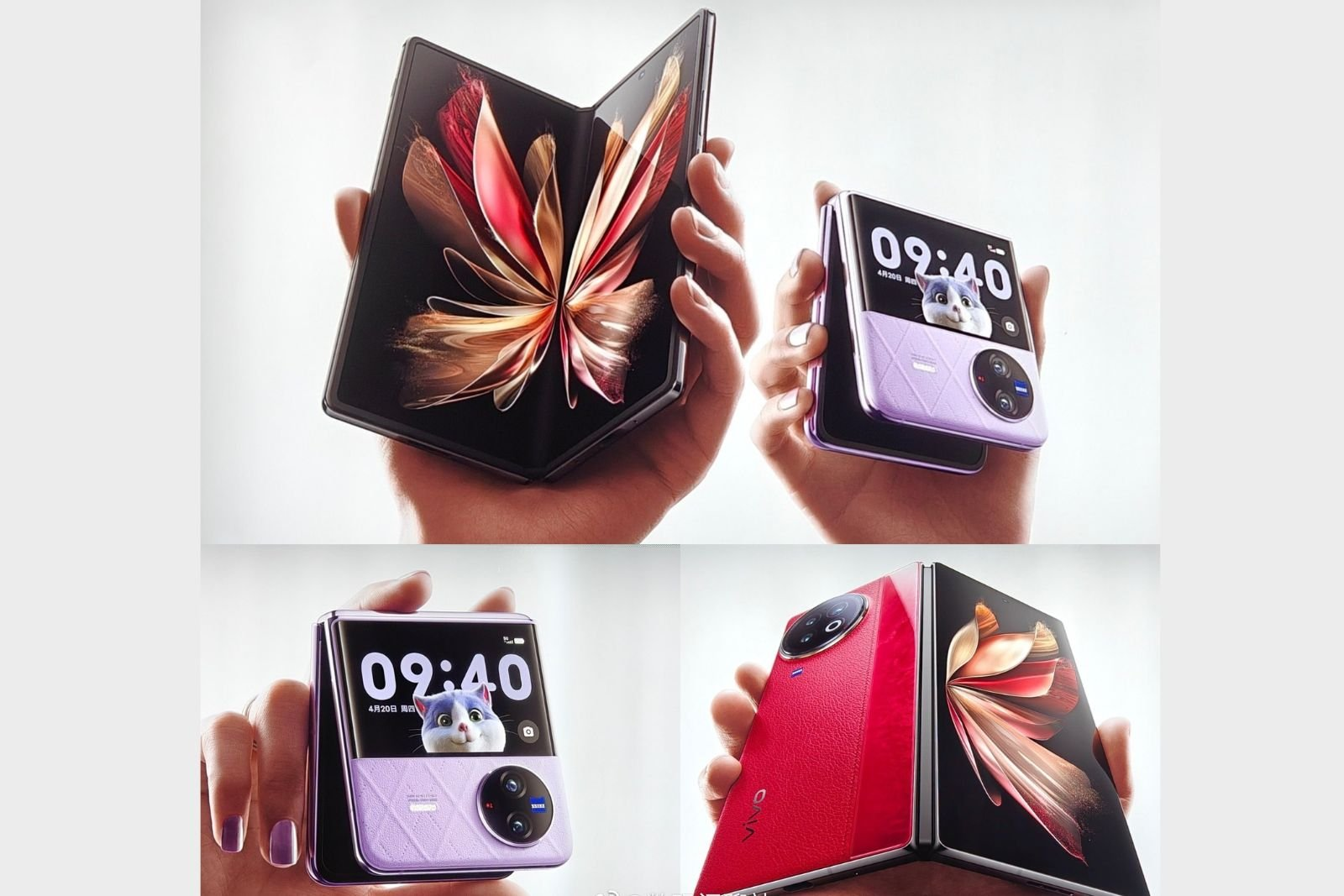 On April 20, 2023, vivo held a product launch event where they introduced the vivo X Fold2, vivo X Flip, and vivo Pad2 tablets, as well as a fast-charging accessory called the vivo 80W Dual Port FlashCharge Car Charger. This charger is specifically tailored to cater to vivo devices and provides an 80W FlashCharge super-fast flash charging specification, enabling users to charge two devices simultaneously.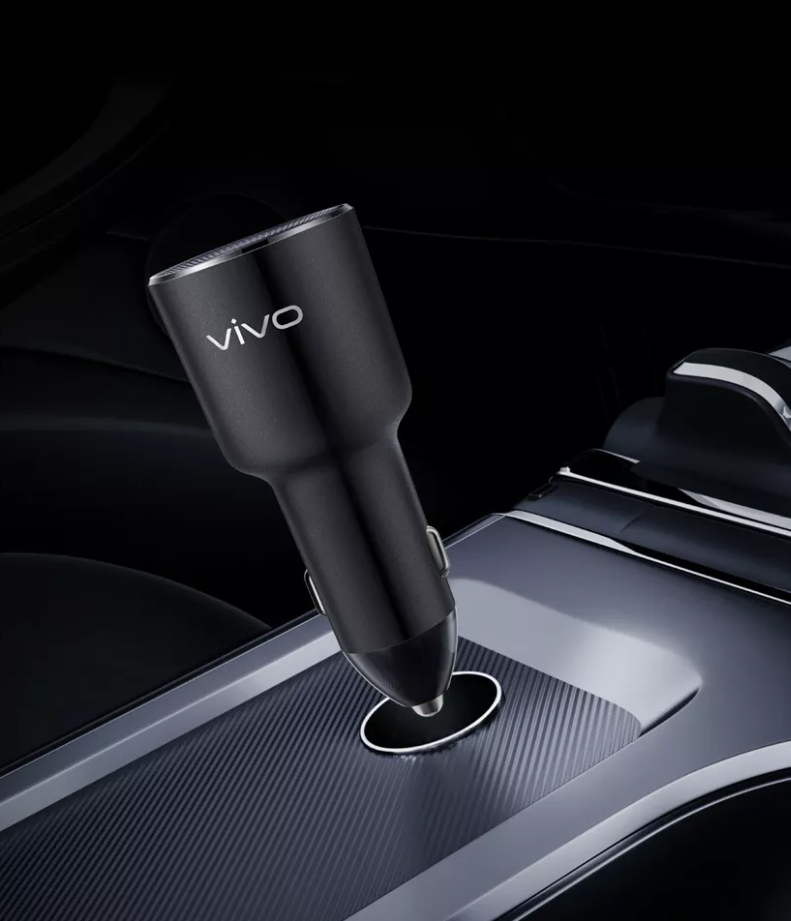 The vivo 80W Dual Port FlashCharge Car Charger is an ultra-fast flash charging product specially designed for vivo users, it comes equipped with an impressive 14 safety protection measures which include input overvoltage protection, input overcurrent protection, input overheating protection, and intelligent current matching protection. It utilizes a boost and buck design and supports input voltages ranging from 12-24V, making it compatible with vehicles of all sizes. The charger's classic black bullet appearance adds to its appeal.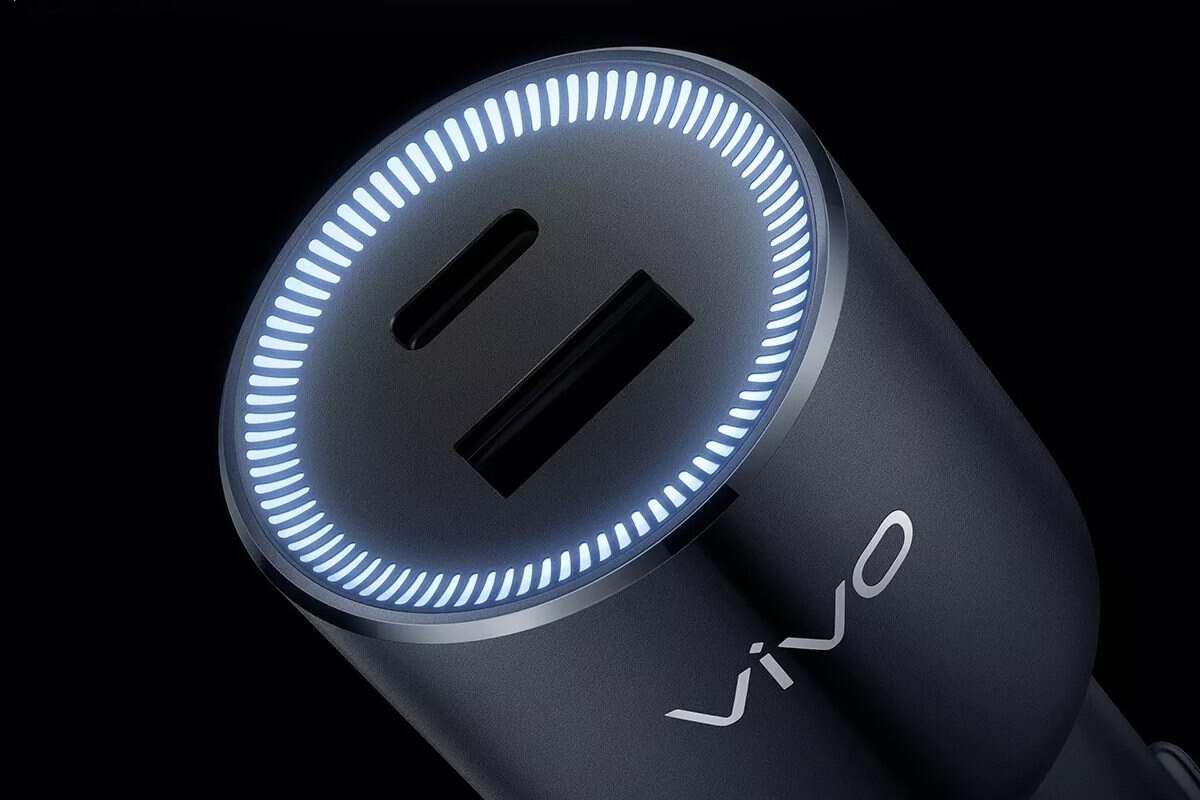 In terms of design, the vivo 80W Dual Port FlashCharge Car Charger features a unique whirlwind fan-shaped light effect panel that illuminates the charging ports even in poorly-lit environments, creating a warm and inviting atmosphere. Once charging mode is activated, the charger switches immediately to a high-brightness state, lending it a charming ambiance.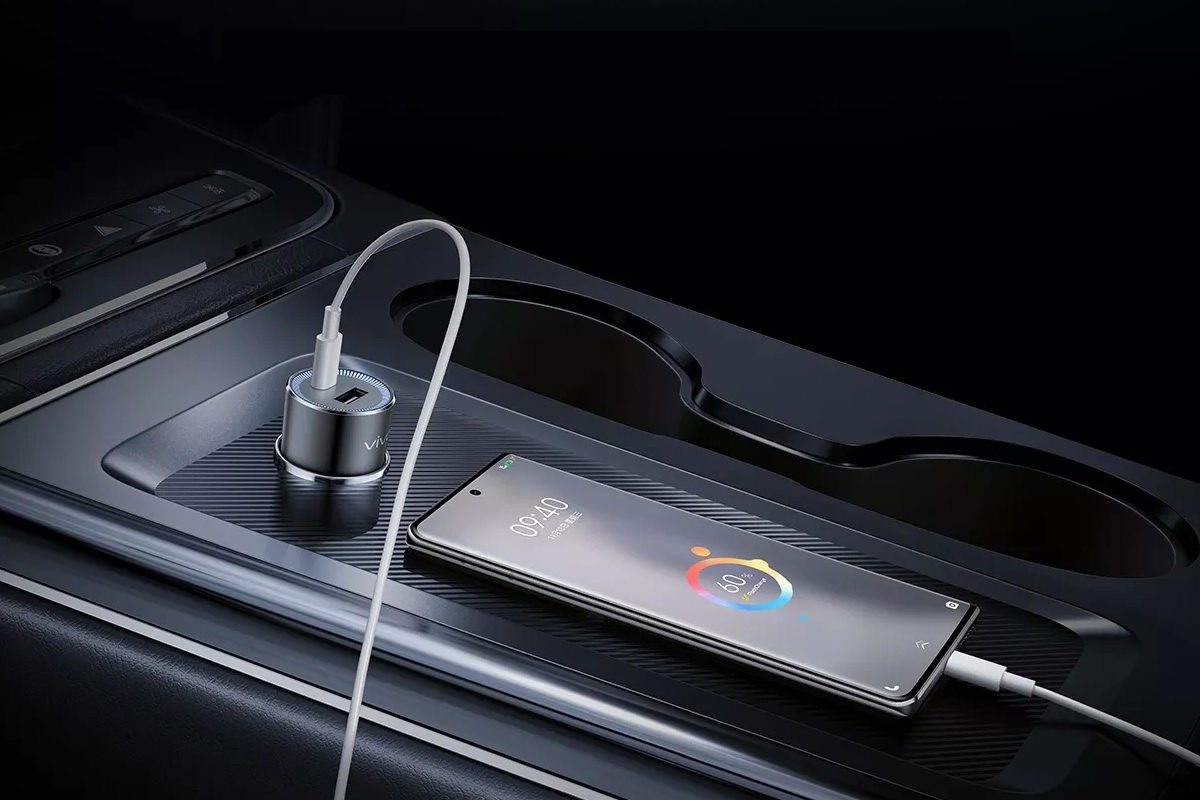 The charger boasts two output ports — one USB-A and one USB-C. The USB-C port supports eight fixed PDOs of 5V3A, 9V2A, 10V2.25A, 12V3A, 15V3A, 11V5A, 20V3.3A and 20V4A (80W Max), while the USB-A port supports four fixed PDOs of 5V2A, 9V2A, 10V2.25A and 11V5A (55W Max).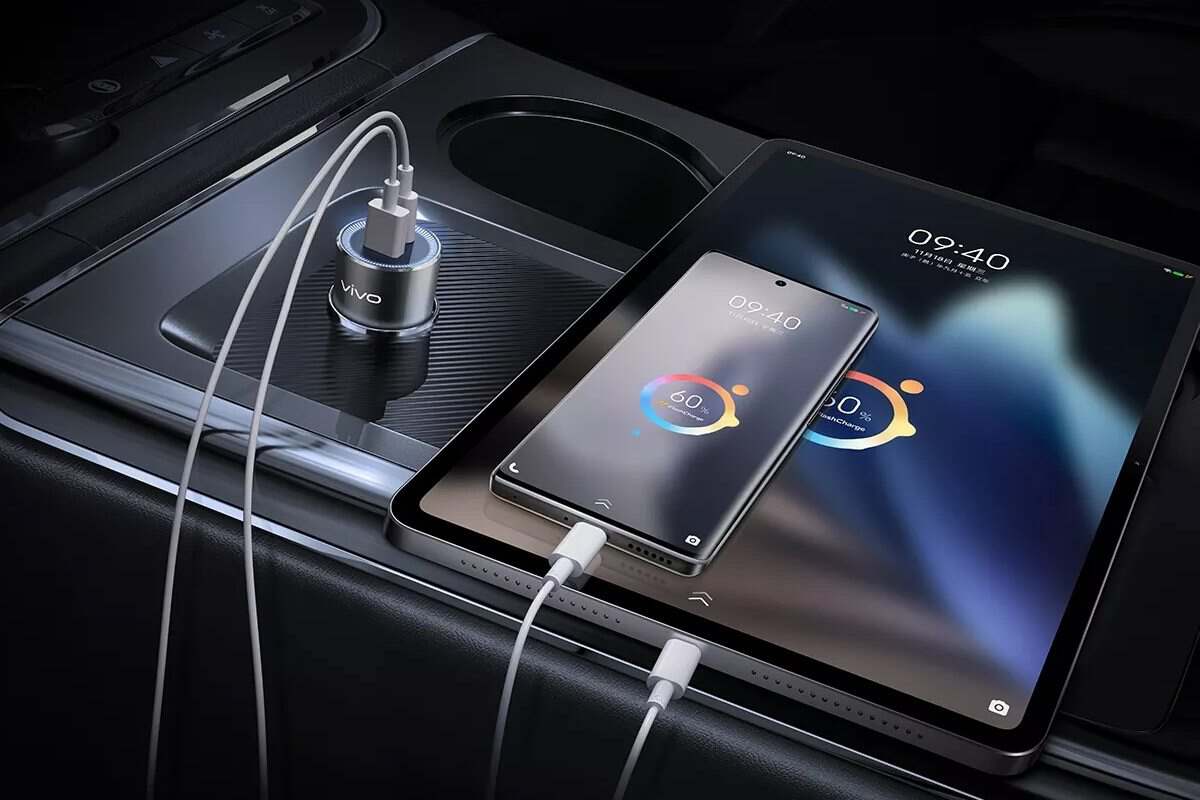 The vivo 80W Dual Port FlashCharge Car Charger employs vivo's 80W FlashCharge ultra-fast flash charging technology and is downward compatible with numerous FlashCharge power levels. It can charge vivo devices like the X90 Pro+ to 80% battery life in just 30 minutes, allowing users to arrive at their destination with a fully charged device. Besides powering vivo devices, it's also compatible with other widely-adopted fast charging protocols like PD and QC, making it suitable for most consumer electronics products, and capable of charging two devices simultaneously.
Summary of ChargerLAB
In conclusion, the vivo 80W Dual Port FlashCharge Car Charger is an impressive addition to the company's already extensive lineup of mobile accessories. Featuring an unparalleled charging speed, intelligent safety measures, and a unique and stylish design, it's no wonder that this accessory has generated so much buzz in the tech world. Furthermore, with its compatibility across multiple fast-charging protocols and the ability to charge two devices simultaneously, the vivo 80W Dual Port FlashCharge Car Charger is a valuable asset for frequent travelers and tech enthusiasts alike. As Vivo continues to push the boundaries of mobile technology, we can only be excited about what's next to come.
As for the price, the vivo 80W Dual Port FlashCharge Car Charger is currently only available in China for RMB 199 ($29).
Related Articles:
1. UFCS Protocol | Huawei Launched 88W 3-in-1 Car Charger
2. Teardown of MOMAX MoVe 100W Triple Ports Car Charger (2C1A)
3. Teardown of JOYROOM 150W Special 4-In-1 Car Charger (2C1A)
本文系作者 @
Joey
原创发布在 Chargerlab。未经许可,禁止转载。