AOHI Launched Magcube 140W GaN Charger
The UFCS Universal Fast Charging Specification is a quick-charging technology that was developed to address the compatibility issues between fast charging phones from different brands. Since the launch of UFCS Universal Fast Charging Specification, its ecosystem has gradually grown and well-known charging enterprise AOHAI has also released a fusion fast charging product under their own brand - the AOHI Magcube 140W GaN Charger. This device not only supports UFCS Universal Fast Charging Specification but also PD3.1 and is made using gallium nitride technology, making it small yet powerful.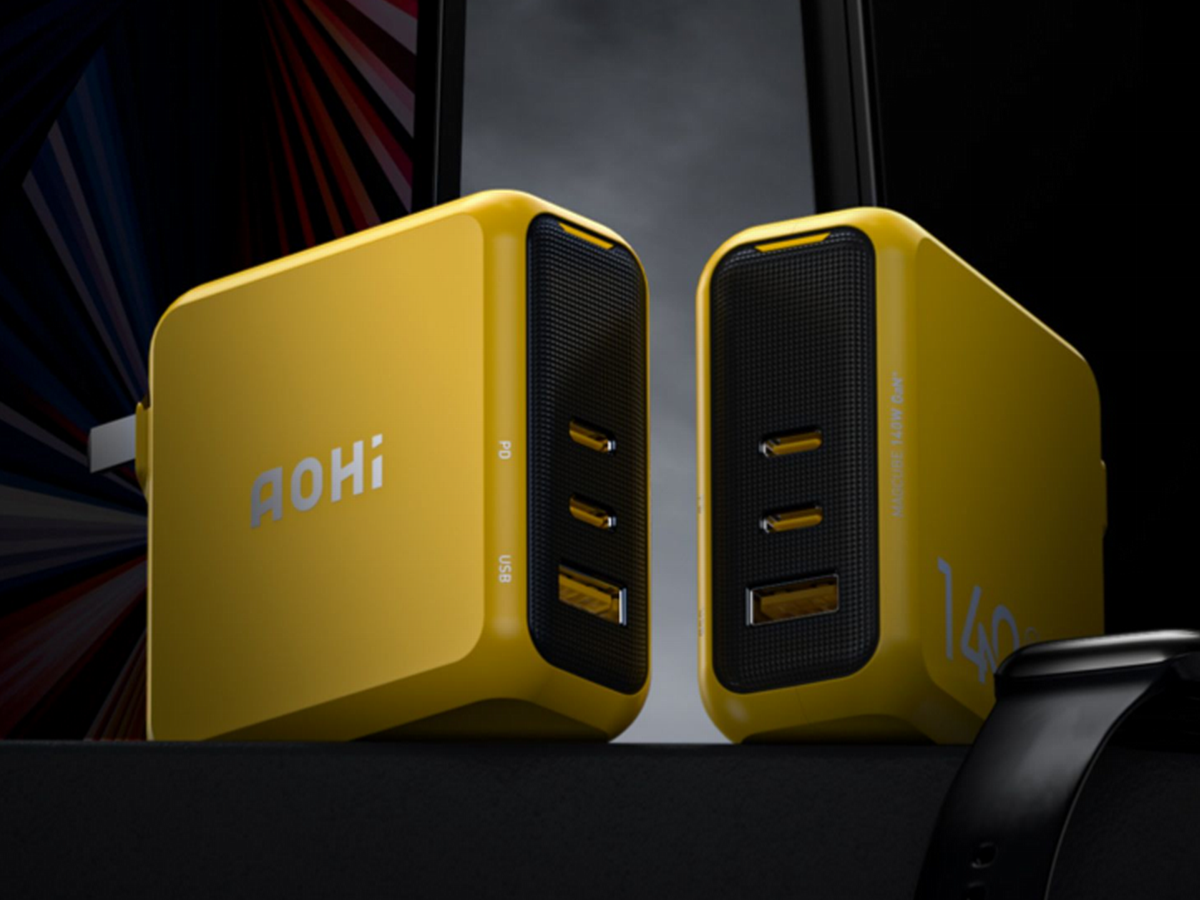 The AOHI Magcube 140W GaN Charger has a standout bright yellow finish, which is a rarity in a fast charger market dominated by black and white devices. Its black front panel has a unique diamond-patterned micro-engraving design, exclusive to AOHI MagCube fast charging products. The design not only adds elegance but also enhances heat dissipation. A three-color breathing indicator light on top shows charging status - amber for high-power fast charging mode, blue for standard charging mode, and green for trickle charging mode.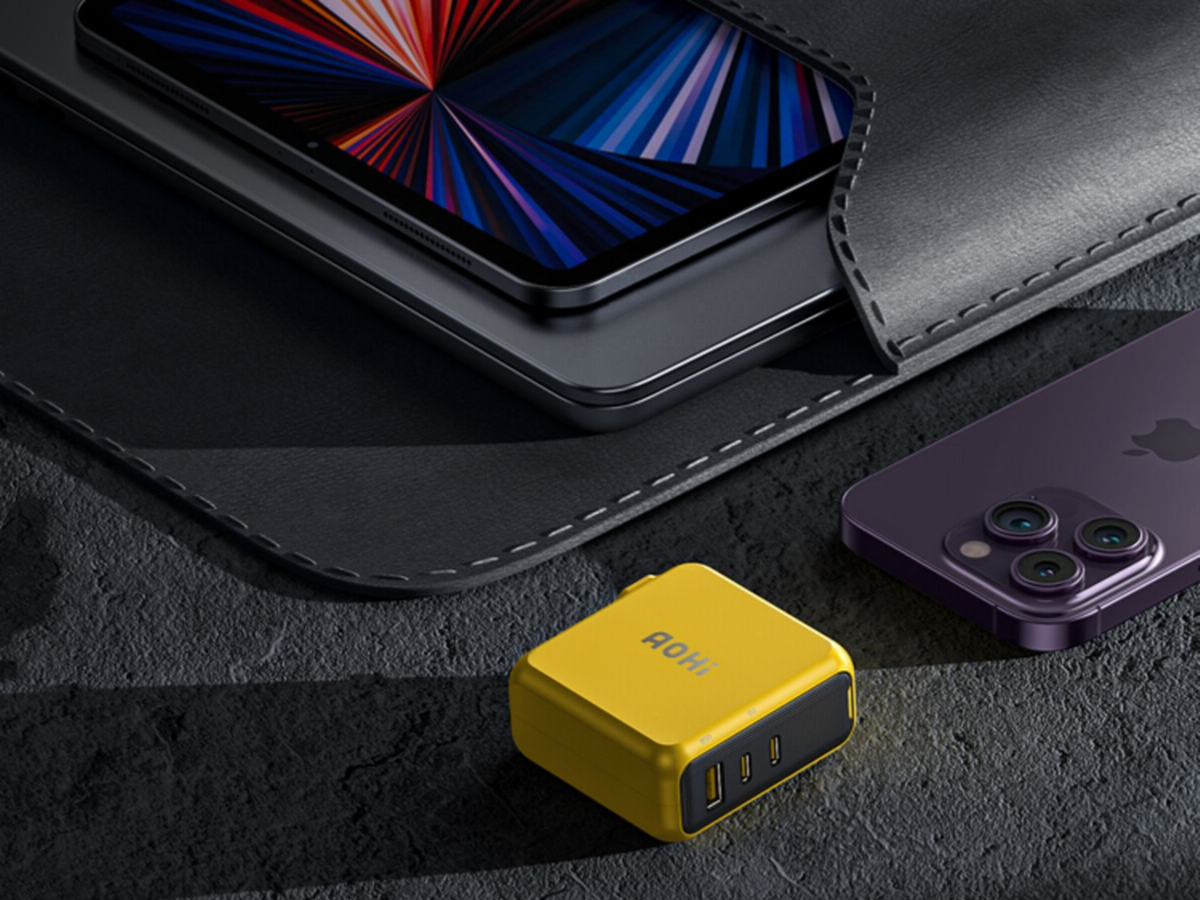 The AOHI Magcube 140W GaN Charger is one of the first to support UFCS Universal Fast Charging Specification, offering increased power for private protocol-based brands like OPPO, vivo, Huawei, and Xiaomi while supporting cross-brand fast charging.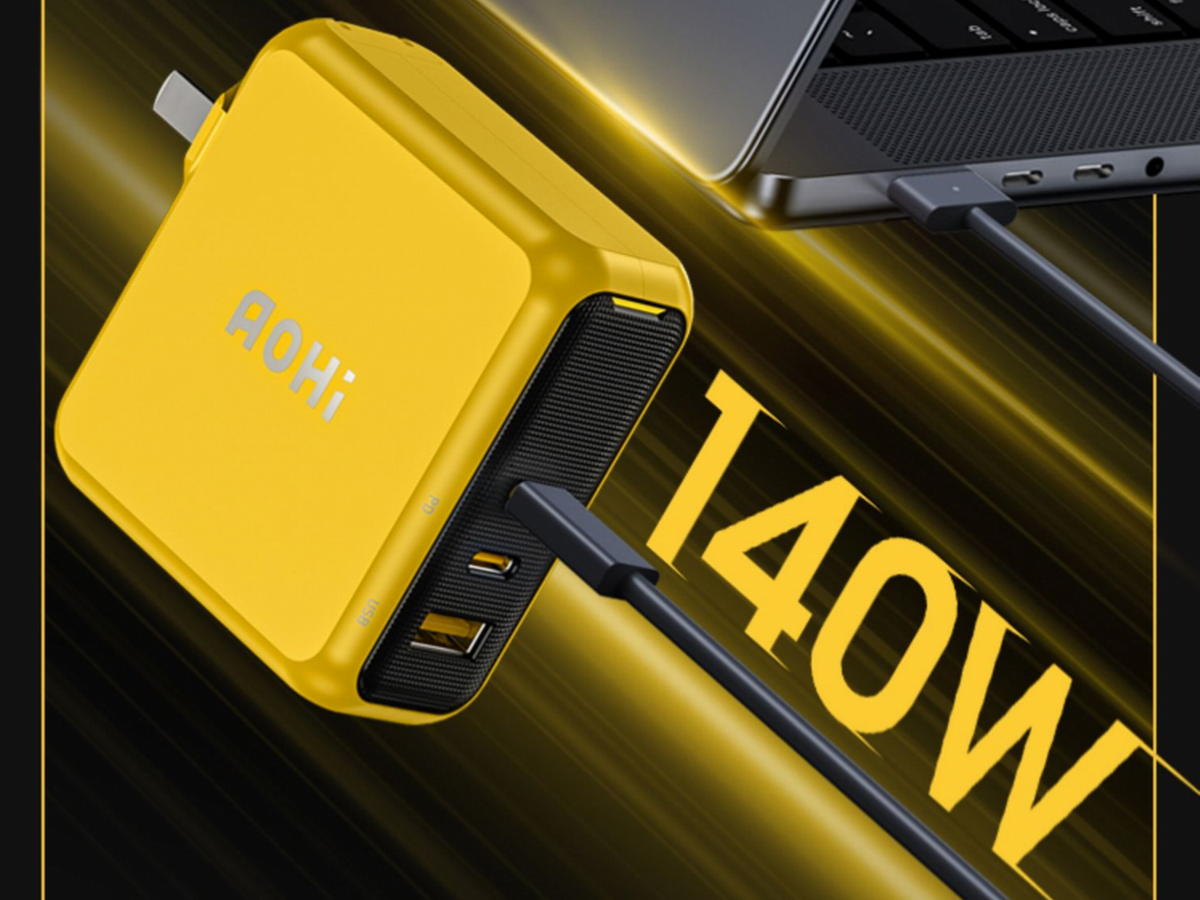 In terms of interface configuration, the AOHI Magcube 140W GaN Charger has three output ports, with both USB-C ports providing 140W fast charging output and six fixed PDOs of 5V3A, 9V3A, 12V3A, 15V3A, 20V5A and 28V5A. It also supports a set of PPS ranging from 3.3-21V5A and fast charging protocols such as UFCS, PD3.1, PD3.0, PPS, QC, making it compatible with mainstream devices.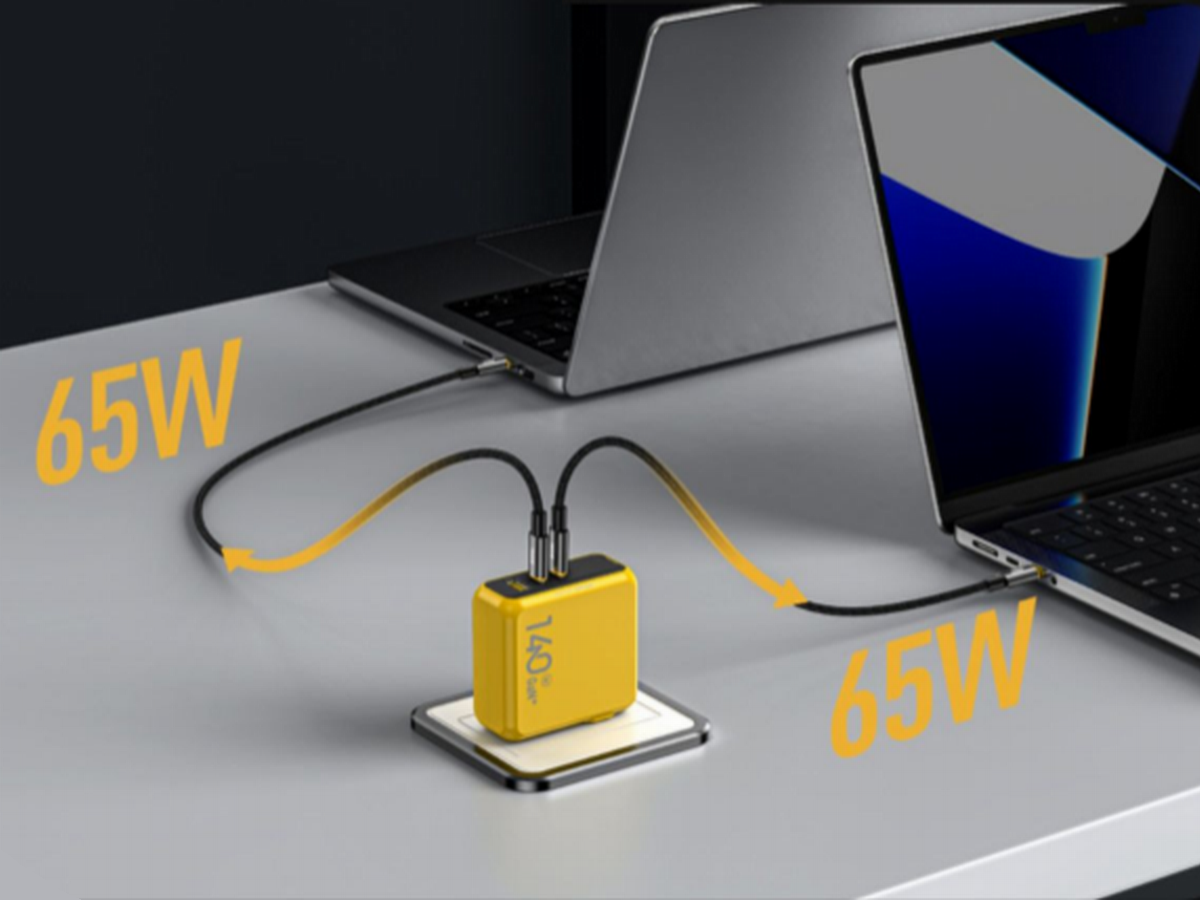 As a charger with three output ports, it can simultaneously charge iPhone, iPad, and MacBook during travel, making it easier to pack and reducing luggage weight. Even when used at home, a multi-port charger can free up power strip space and streamline the desktop. The AOHI Magcube 140W GaN Charger also has an intelligent power adjustment function that supports power allocation strategies of 65W+65W, 100W+33W, or 65W+40W+30W, allowing fast charging for multiple devices.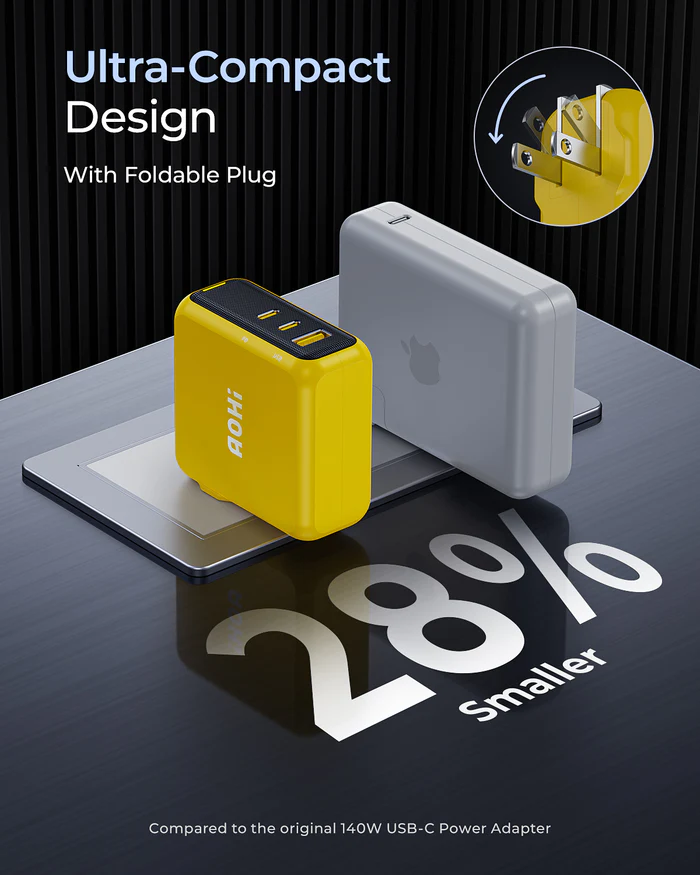 The AOHI Magcube 140W GaN Charger has a foldable plug design and supports a wide range of voltage input from 100-240V. Its gallium nitride technology scheme and stacking technology make it smaller with lower heat dissipation. Its dimensions are 73 x 68.5 x 31.5mm (2.87 x 2.70 x 1.24 inches), which is 157.51cm³, and with a power density of 0.89W/cm³, which is 28% smaller than Apple's 140W single-port charger while offering more output ports and broader protocol compatibility.
Summary of ChargerLAB
In conclusion, the UFCS Universal Fast Charging Specification has proven to be an effective solution to the compatibility issues that have long plagued fast-charging technology. The AOHI Magcube 140W GaN Charger is a remarkable example of a product that supports UFCS, PD3.1, and is made using GaN technology, which allows it to be small yet powerful. With its unique design, intelligent power allocation strategies, and broad protocol compatibility, the AOHI Magcube 140W GaN Charger is not only a top-of-the-line charging device in terms of functionality but also a standout product in terms of style. Overall, these advancements in fast charging technology will make it easier for consumers to charge their devices quickly and efficiently, while also cutting down on clutter and simplifying their lives.
Related Articles:
1. Mini & Special Structure | Teardown of AOHI 100W Mini GaN Charger (Dual Ports)
2. Teardown of Lenovo Legion 140W PD3.1 USB-C GaN Laptop Charger
3. Teardown of Baseus 140W PD3.1 GaN 5 Pro Fast Charger (2C1A)
The article is originally written by @
Joey
posted on Chargerlab. All rights reserved.