A Cinematic Imaging Masterpiece | Unveiling the Sony Xperia 1 V
Introduction
The Sony Xperia series of smartphones is renowned for its impressive features and sleek design. These devices offer a seamless user experience with their powerful processors and high-resolution displays. Sony's commitment to innovation is evident in their cutting-edge camera technology, providing users with exceptional photo and video capabilities. Moreover, Xperia phones often come equipped with water and dust resistance, adding to their durability and reliability.
Sony introduced its inaugural cinematic imaging smartphone, the Sony Xperia 1 V, on May 11, 2023. Boasting the latest flagship processor, Snapdragon 8 Gen 2, this device offers cutting-edge camera capabilities akin to those found in professional-grade cameras. With its IP68 waterproof rating, minimalist design, slim body, 3.5mm headphone jack, and expandable storage card, the Xperia 1 V still exemplifies Sony's unwavering commitment to distinctive design.
Product Introduction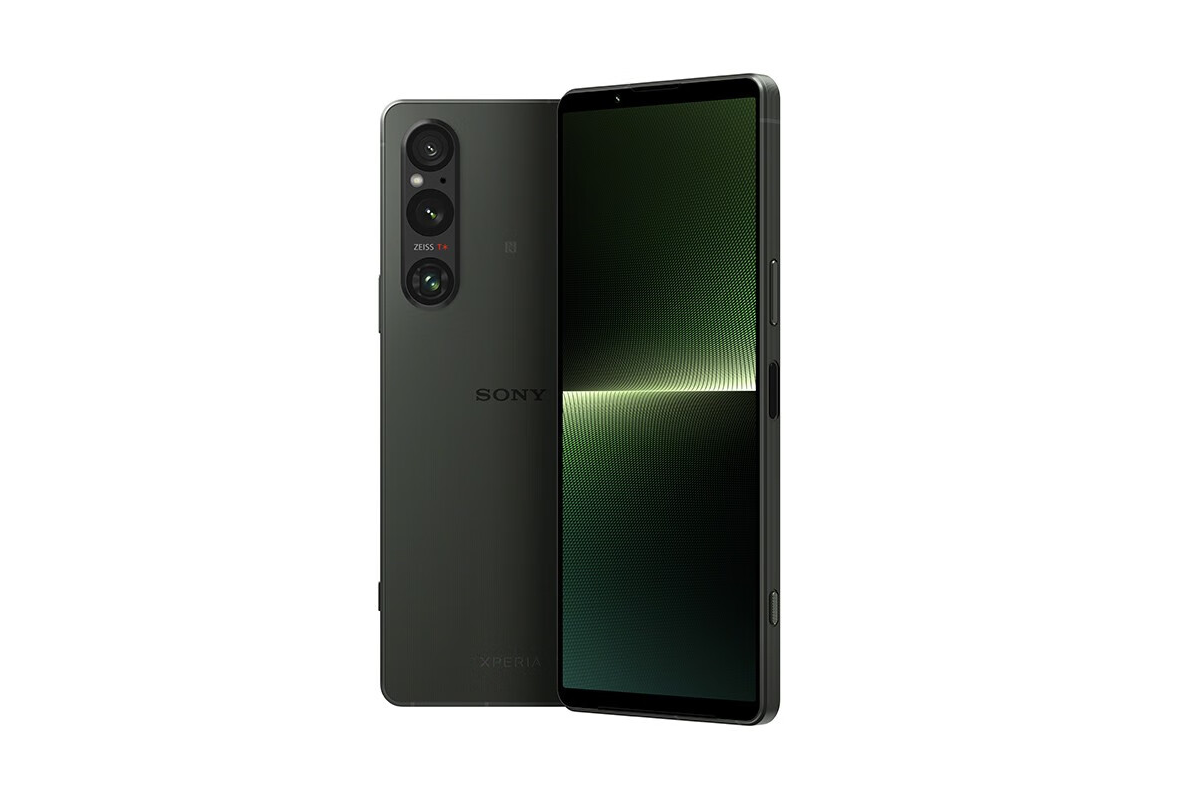 The Xperia 1 V continues Sony's tradition of slim and lightweight design, with a minimalist aesthetic that immediately captures attention and stands out for its unique qualities. The device features a combination of glass back cover and metal frame, a standard configuration for flagship smartphones. Weighing just 187g and measuring a mere 8.3mm in thickness, the Xperia 1 V is impressively light and sleek. The front display deviates from the market trends by offering a straight screen design without a hole punch or notch. The narrow bezels on the left and right sides create an immersive viewing and photography experience. The back of the phone showcases a symmetrical arrangement of three lenses in the top left corner, with the iconic "SONY" logo in the center. Users can choose between two color options: black and green.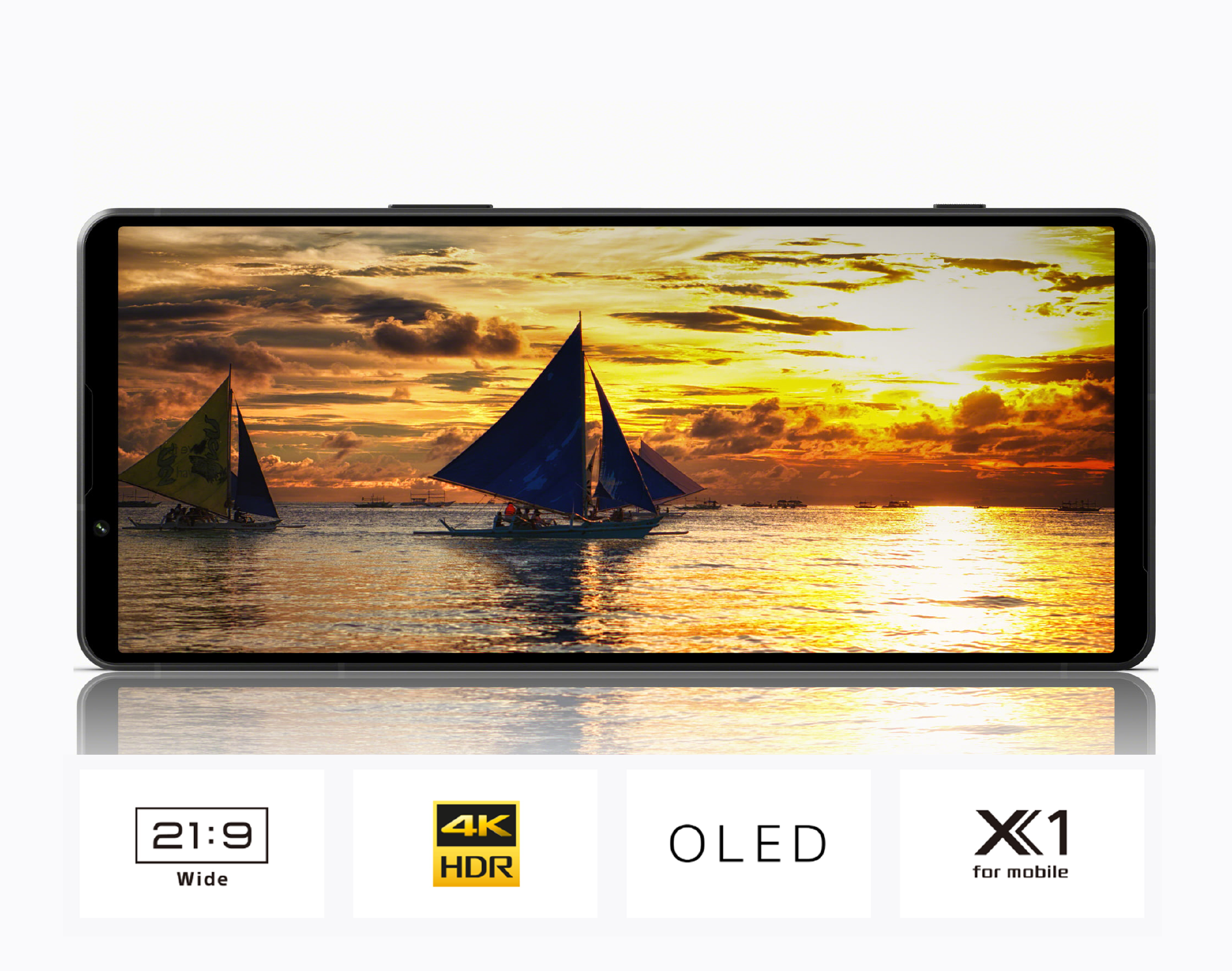 The device boasts an outstanding screen display. Equipped with a 6.5-inch OLED screen and a 21:9 aspect ratio, it stands as the only smartphone in recent years to offer a 4K resolution display. The screen is vibrant, bright, and supports a 120Hz refresh rate. With BRAVIA HDR remaster technology, it delivers enhanced frame rate display options for various applications. The X1 Mobile Engine and 10-bit equivalent display ensure smooth color transitions.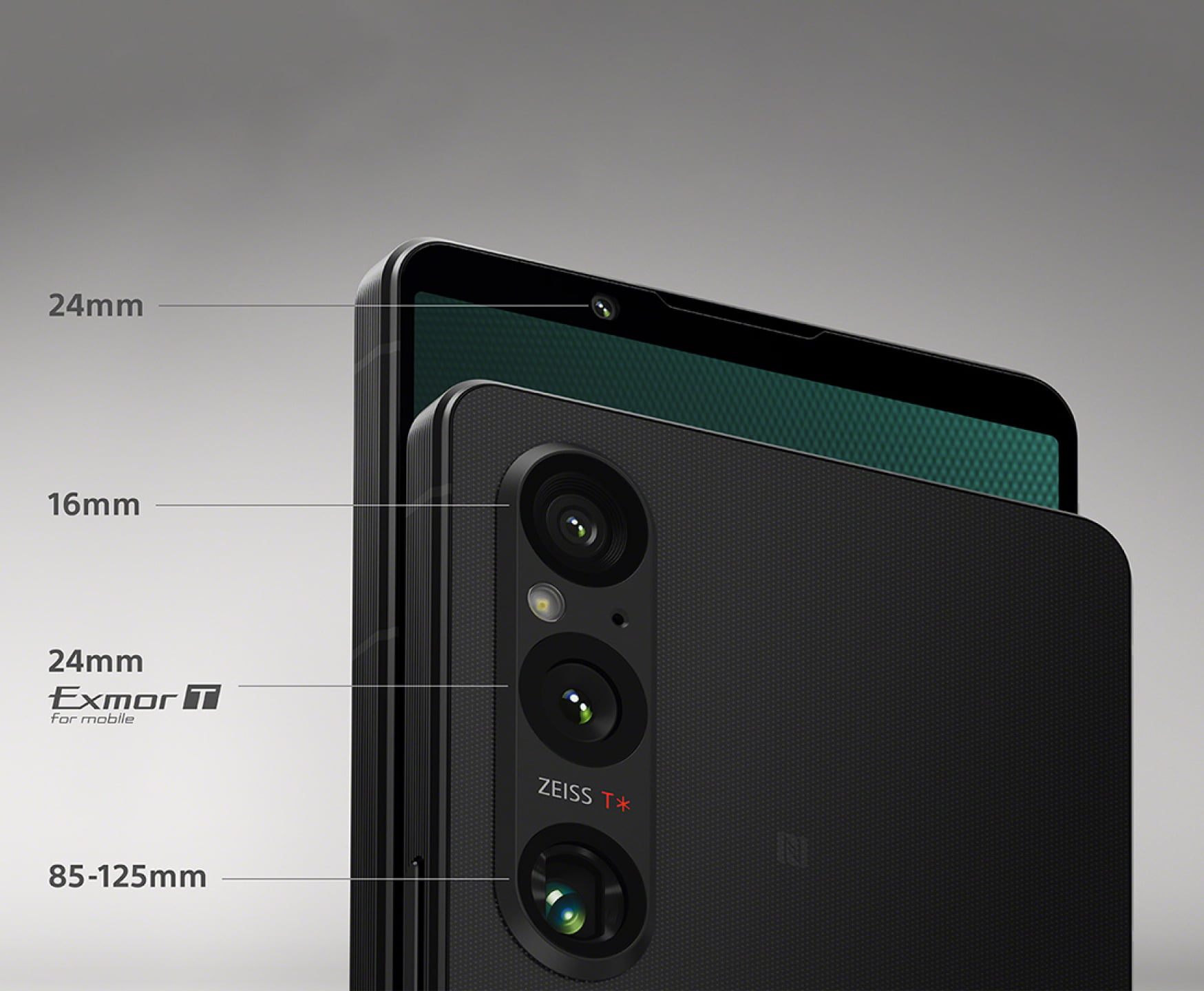 Sony's expertise in photography is well-known, and the Xperia 1 V upholds this reputation. The rear camera setup consists of a 48MP main lens with a 24mm focal length, a 12MP telephoto lens with focal length versatility between 85mm and 125mm, and a 12MP ultra-wide-angle lens with a focal length of 16mm. The front camera also offers a wide-angle lens with a 24mm focal length and 12MP resolution. All lenses are coated with ZEISS T anti-reflective coating and support real-time tracking and eye autofocus.
Sony opted not to use the popular IMX 1-inch large sensor for the Xperia 1 V to avoid making the lens module too large, which would result in a thicker and heavier phone. The device utilizes the Exmor T stacked CMOS image sensor with two-layer transistor pixels, which enhances photography in low-light conditions. The Exmor T sensor also excels in thermal management, and the 1/1.35 Exmor T sensor produces exceptional imaging results.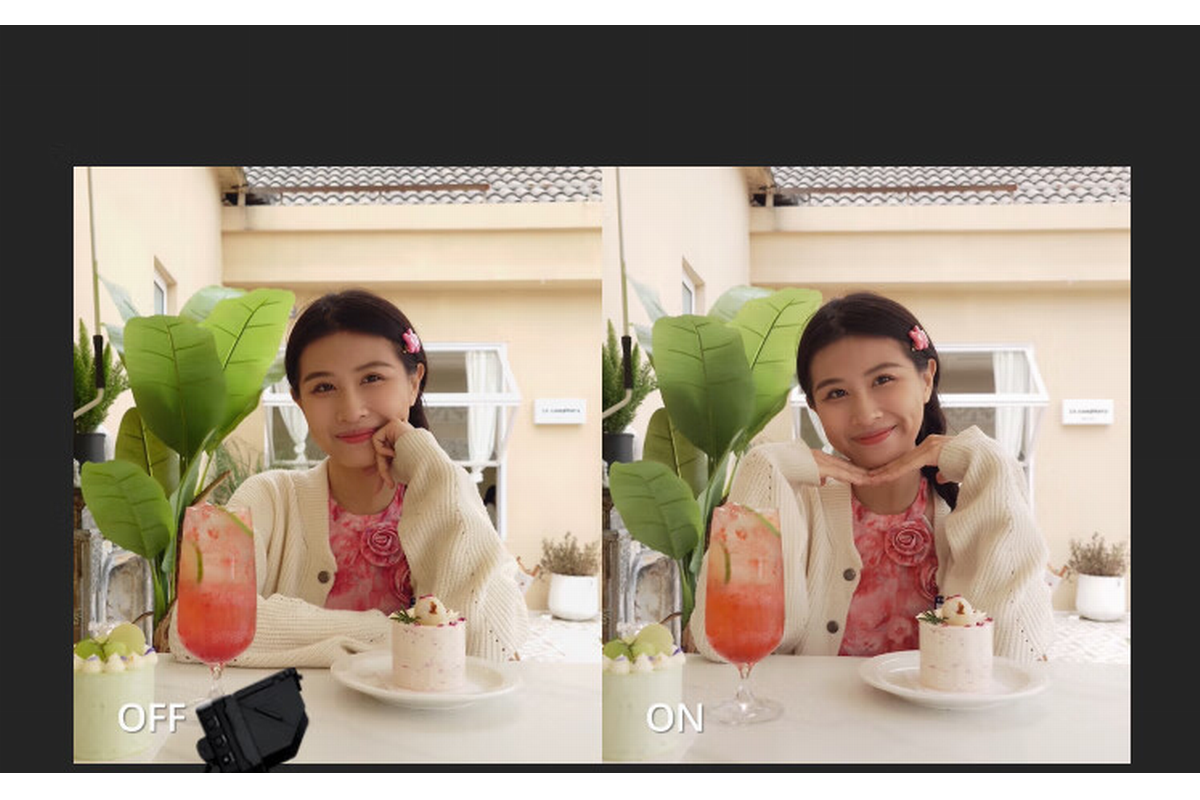 The Xperia 1 V introduces S-Cinetone technology, highly praised among professionals using Sony movie cameras and mirrorless cameras. It produces natural mid-tones, soft colors, and smooth highlights. With the Xperia 1 V, users can effortlessly create cinematic videos with expressive color grading, eliminating the need for post-editing.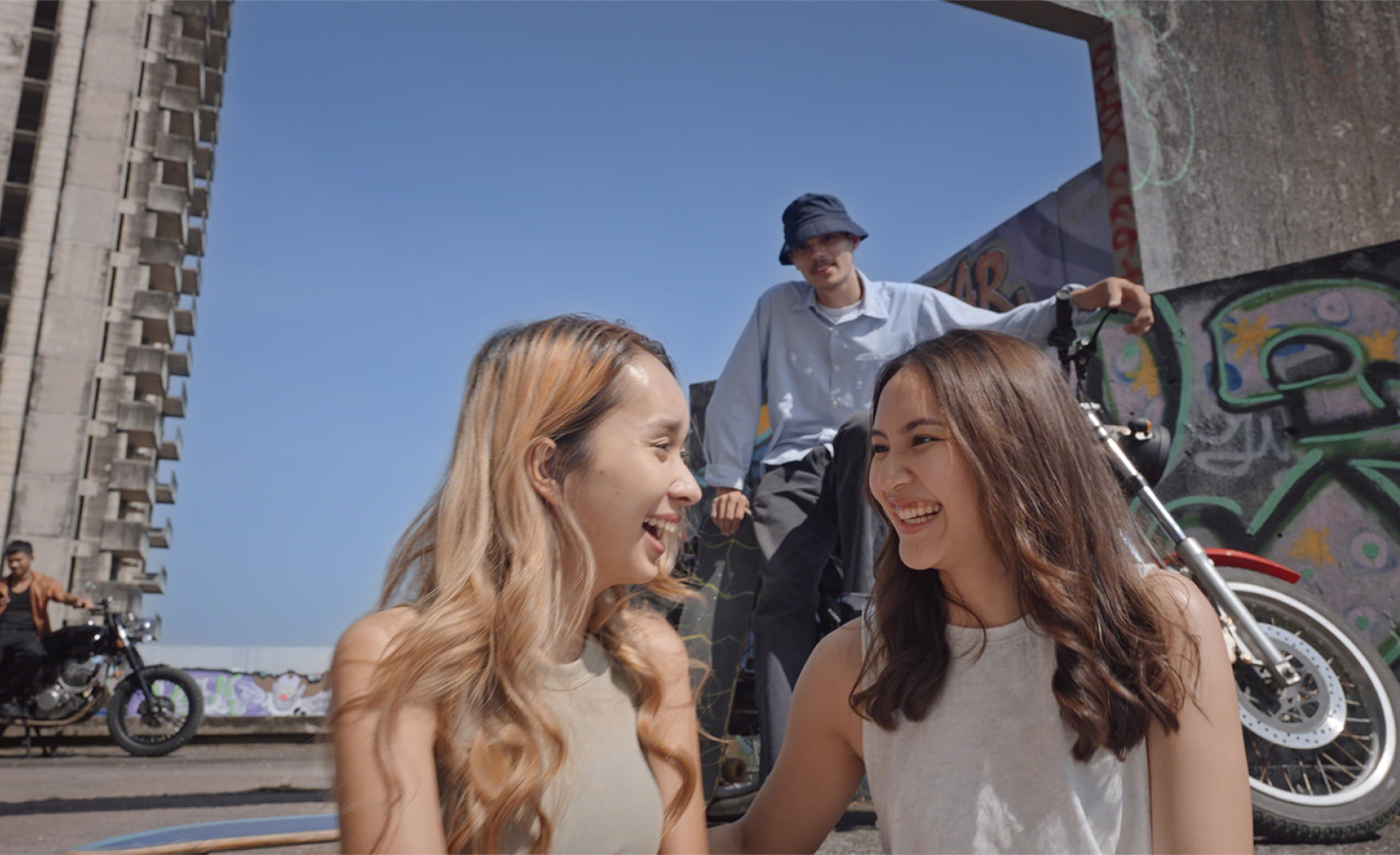 Thanks to its excellent AI white balance and metering algorithms, the Xperia 1 V captures natural and beautiful skin tones, whether in daylight or dim indoor environments. "Natural" is a consistent requirement for Sony in photography, aligning with their overall philosophy.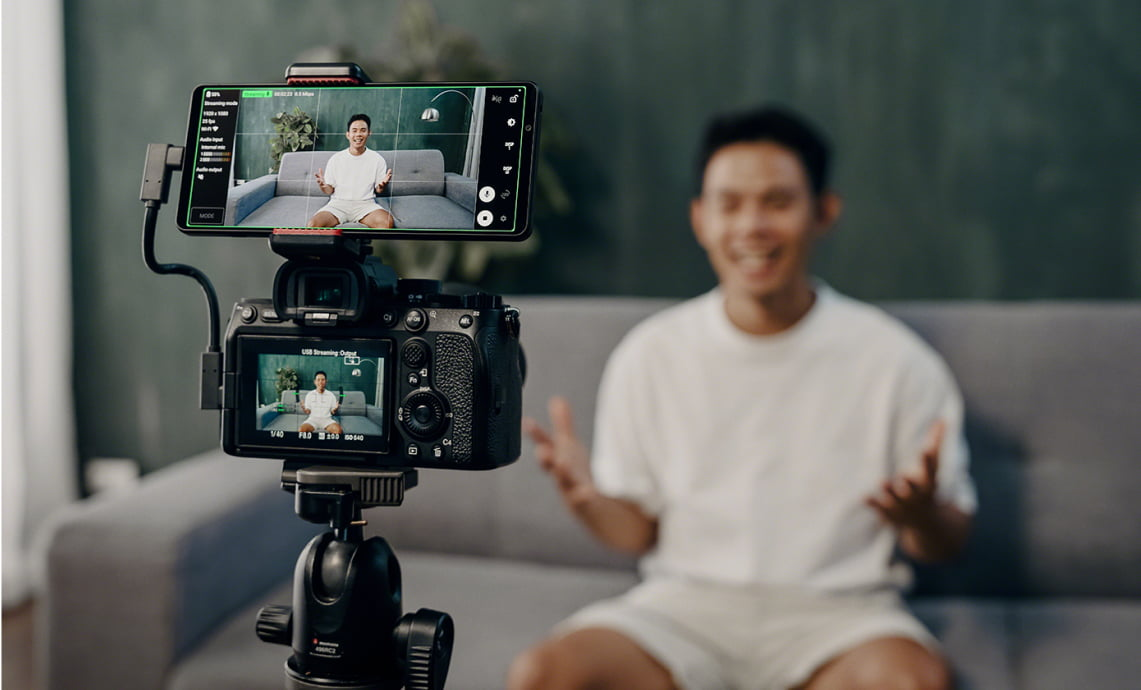 Furthermore, the Xperia 1 V serves as an ideal companion for vloggers. When shooting product introduction videos, users can activate a specific shooting mode that automatically focuses on the center of the frame and seamlessly switches between the host and the product. Combined with a vlog monitor mounted on a tripod, vlogging becomes exceptionally convenient.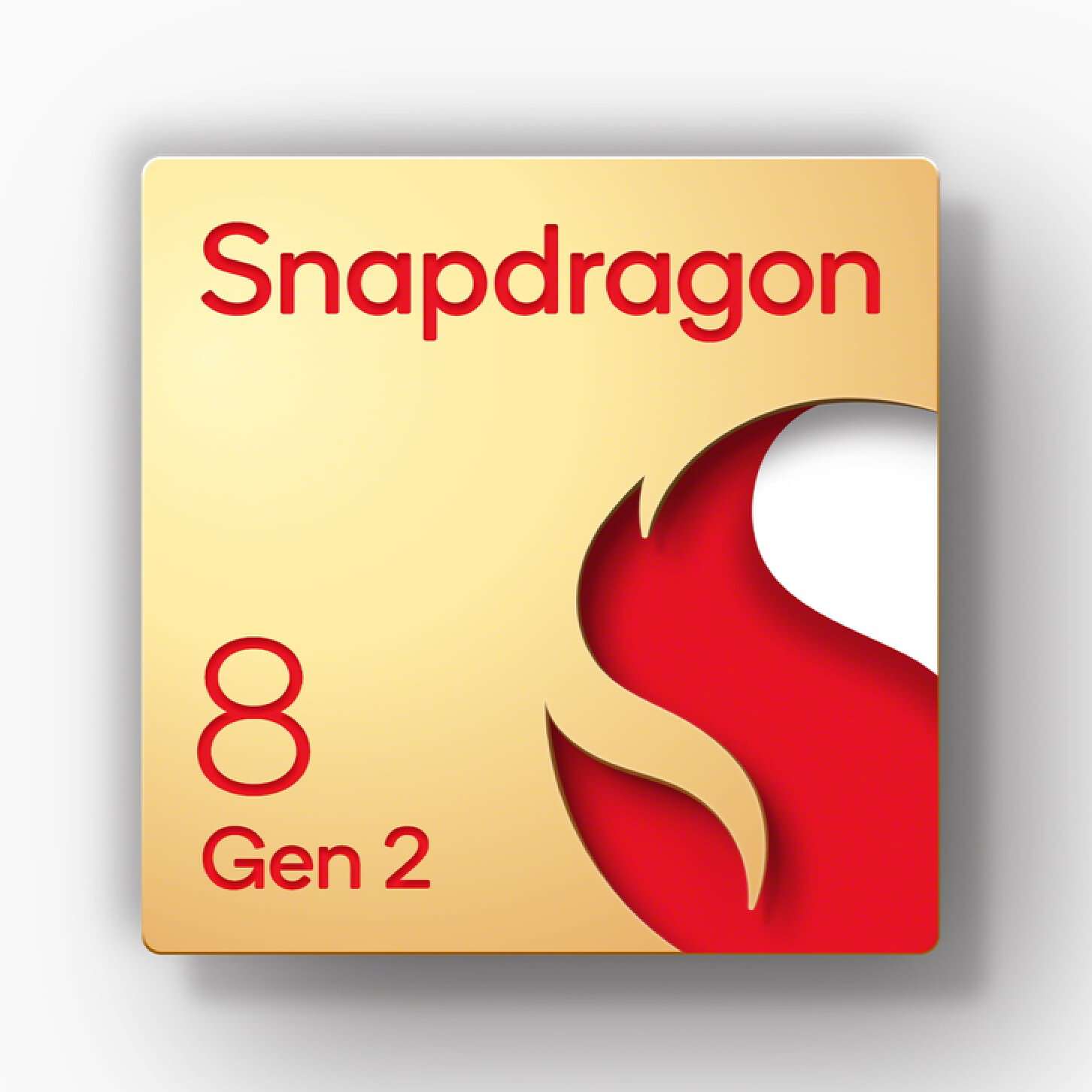 In terms of processing power, the Sony Xperia 1 V utilizes the latest mainstream Qualcomm Snapdragon 8 Gen 2 processor, along with LPDDR5 RAM and UFS 3.1 SSD, meeting the demands of current smartphone usage, including mainstream applications and demanding games. It supports game adaptation with a maximum of 120 fps, delivering smooth and detailed gaming graphics, providing an extraordinary gaming experience for mobile gamers.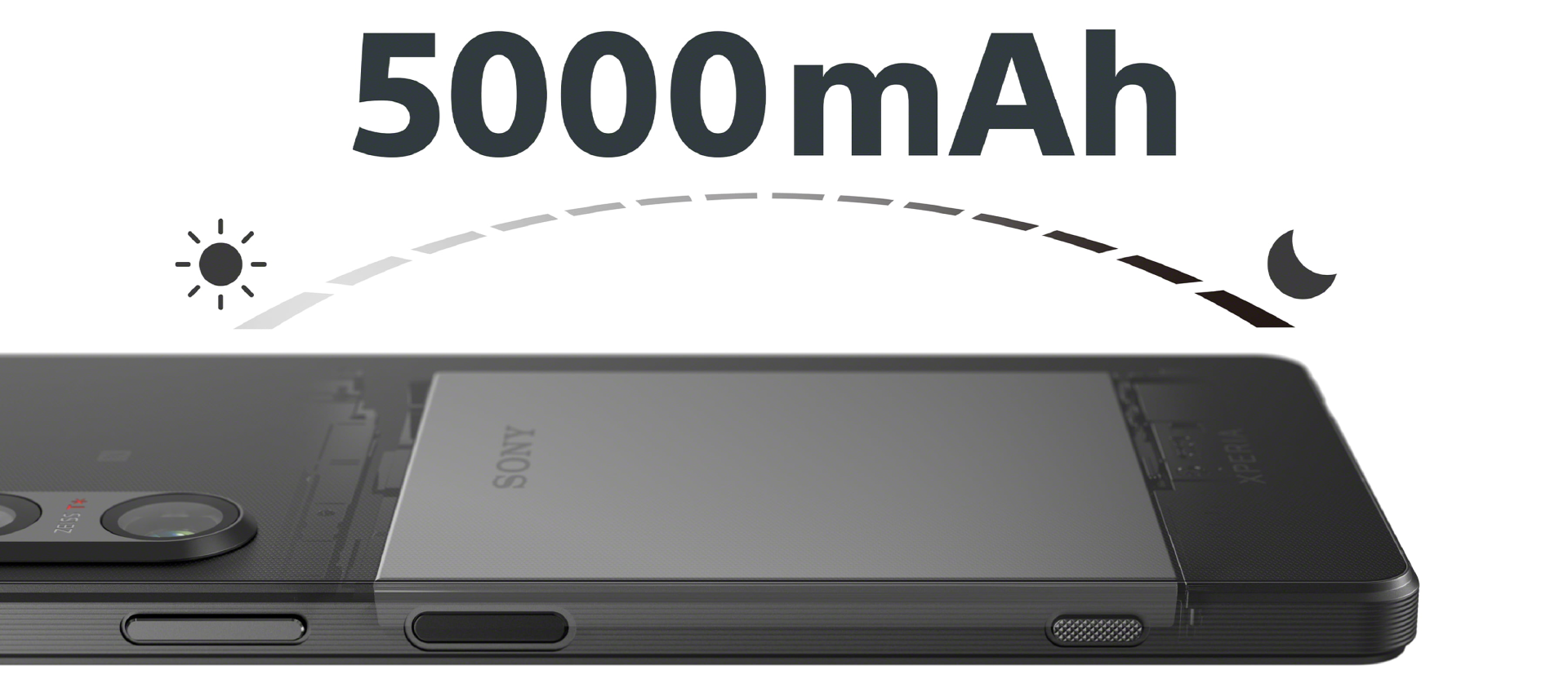 In terms of battery life, the Xperia 1 V houses a large 5000mAh battery. It supports 33W PD3.0 fast charging and Qi wireless charging. Furthermore, the device is equipped with essential IP68-rated dust and water resistance, offering an added layer of durability and protection against the elements in diverse environments. This means that you can confidently use your device without worrying about dust particles or accidental water splashes causing any fatal damage.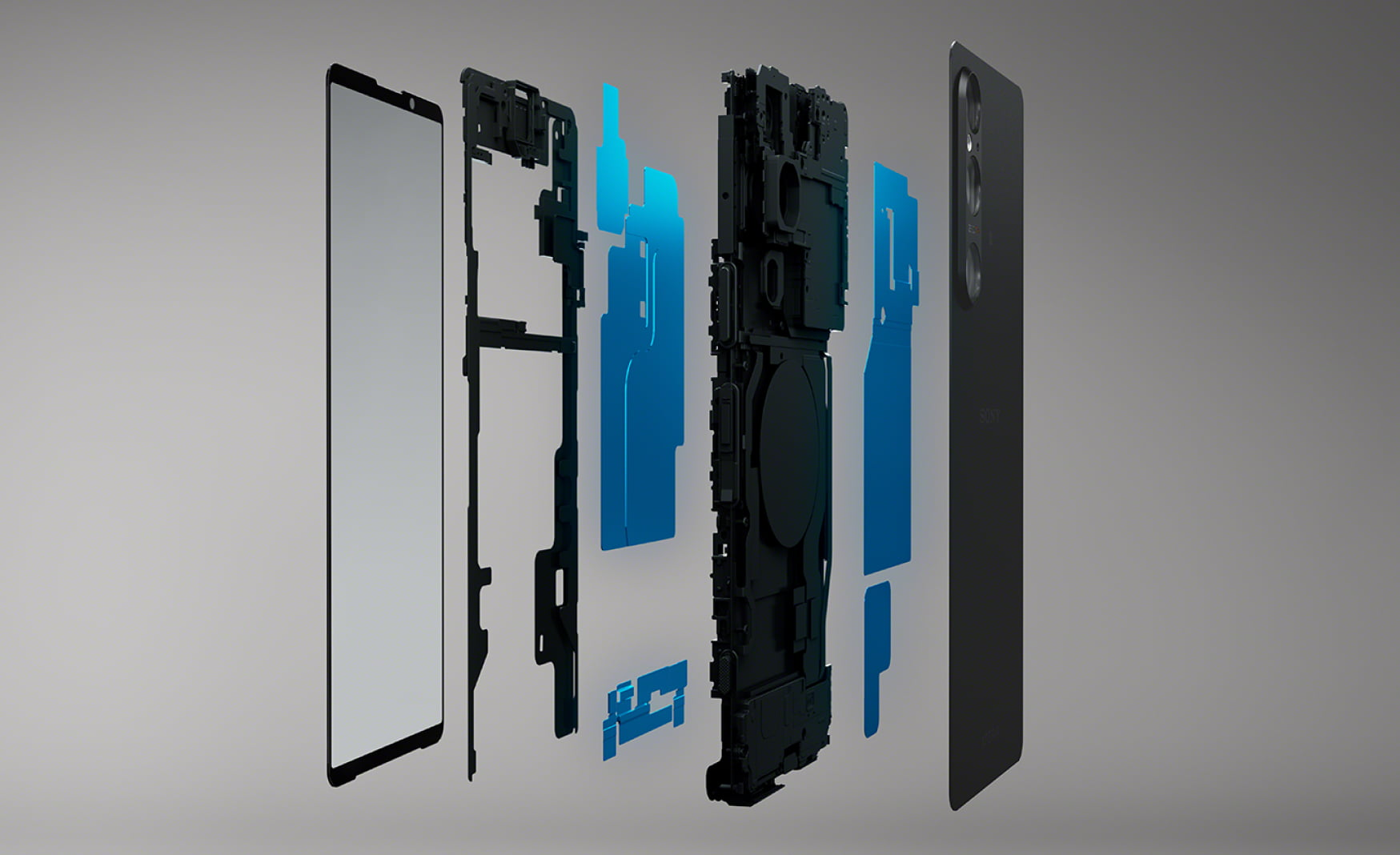 Sony has also made significant improvements in heat dissipation with a 60% increase in the heat dissipation area. With effective heat dissipation mechanisms in place, you can enjoy extended usage of your phone without the worry of overheating negatively impacting its performance. This not only enhances your overall user experience but also provides peace of mind, knowing that your device can handle demanding tasks with ease. Combined with system optimization, the Xperia 1 V achieves excellent thermal management and delivers optimal performance.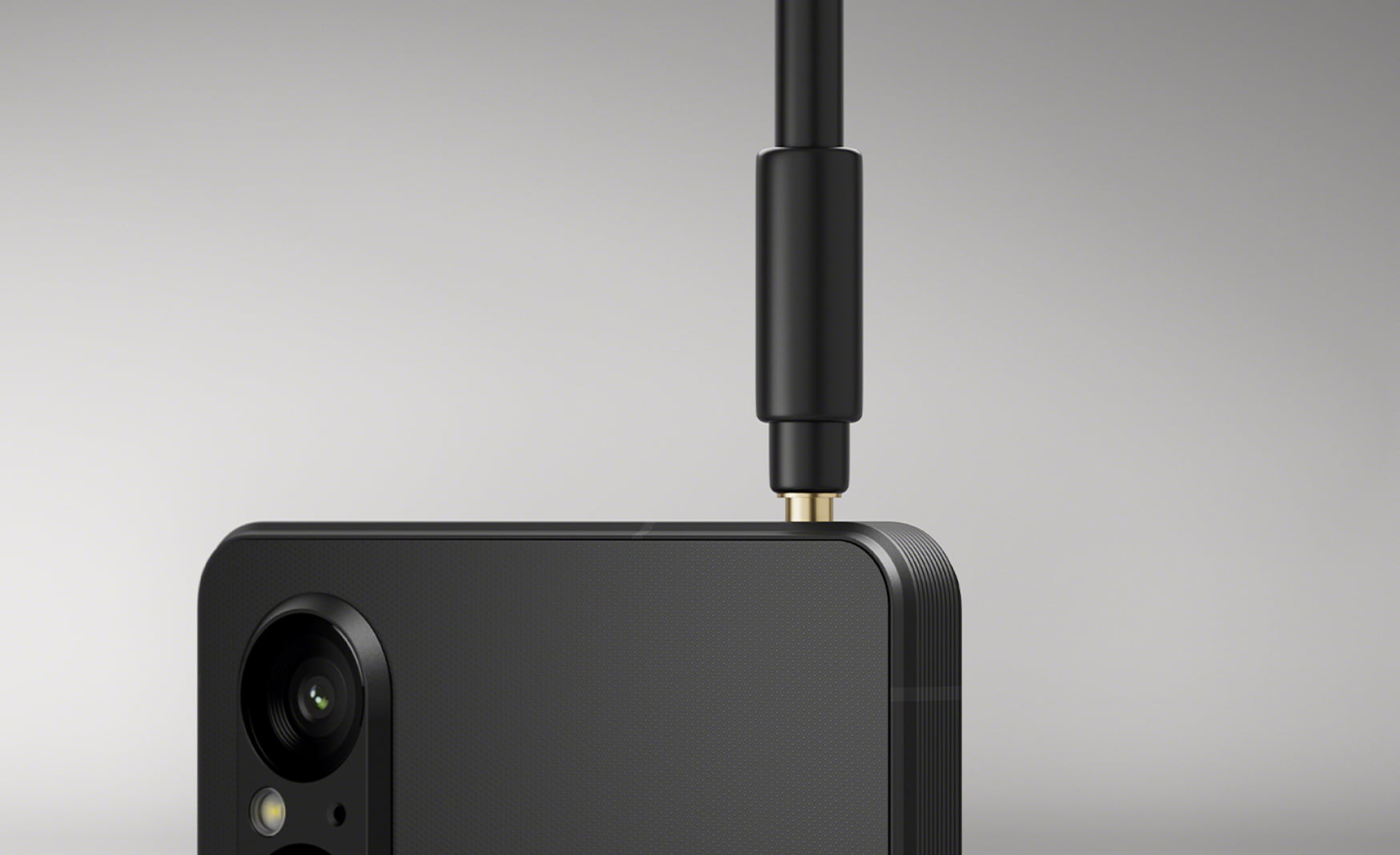 Other notable features include a dedicated shutter button on the side for convenient photography and the inclusion of a 3.5mm headphone jack, which adopts high-grade materials and electronic components, a rare find in today's smartphone market. In addition, it goes the extra mile to accommodate users' storage needs by providing support for expandable storage through an SD card. This convenient feature allows you to effortlessly extend the storage capacity of your smartphone, granting you the flexibility to store and access a vast array of digital content.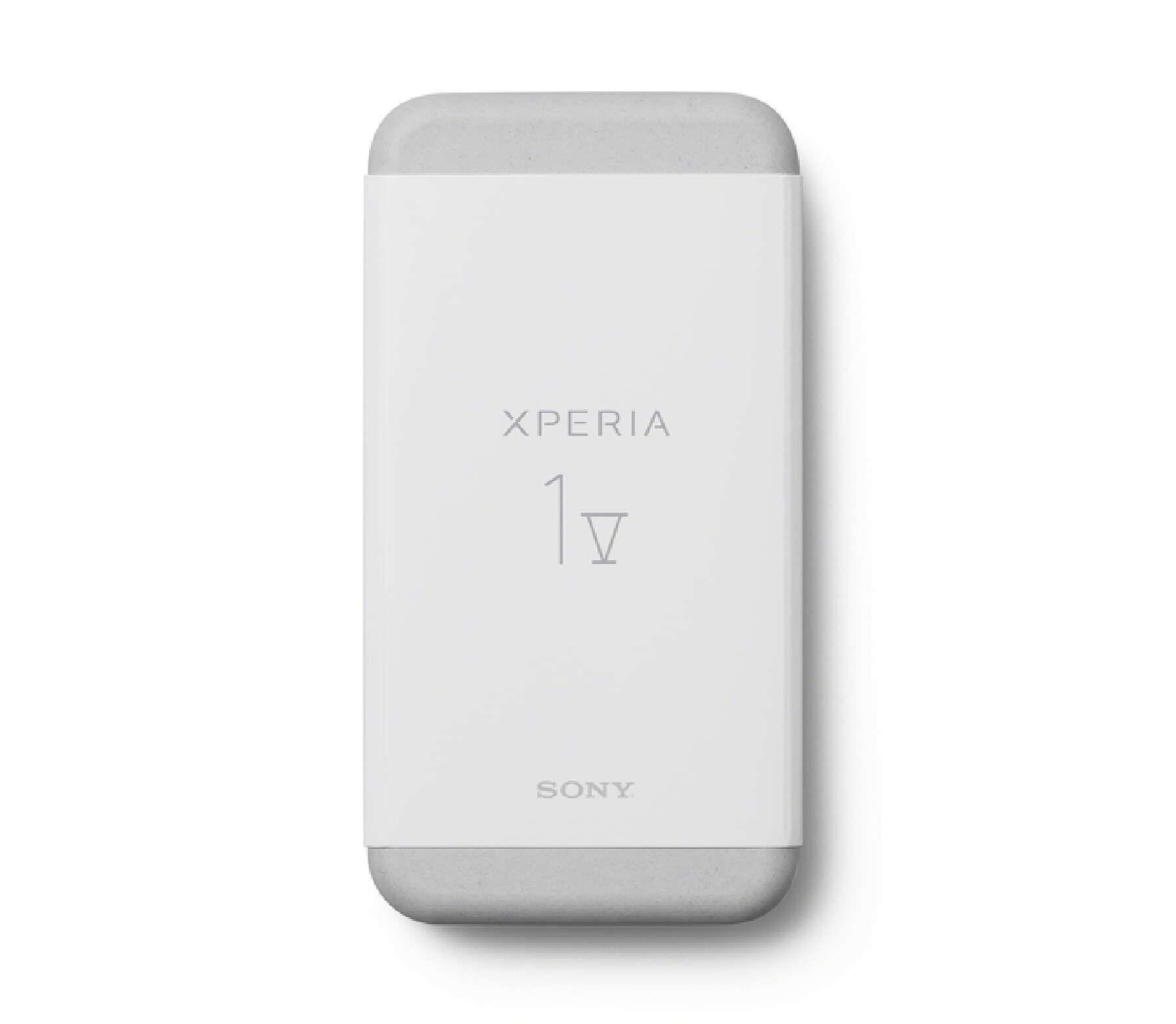 Sony's commitment to sustainability is exemplified in the Xperia 1 V, which showcases their efforts to minimize plastic packaging. They have effectively eliminated or substituted plastic components with paper materials, resulting in a packaging solution that is environmentally conscious and facilitates efficient transportation. The Xperia 1 V's packaging goes beyond being plastic-free by utilizing the Original Blended Material, a composition of bamboo, fibers, and recycled paper readily accessible in many places in Asia. Sony's development of SORPLAS, a recycled plastic known for its sustainability and high performance, further contributes to the ideal packaging for these innovative products.
Summary of ChargerLAB
Sony's Xperia 1 V continues the tradition of excellence in the Xperia series with its impressive features and sleek design. The device showcases Sony's commitment to innovation, offering a powerful Snapdragon 8 Gen 2 processor and cutting-edge camera capabilities akin to professional-grade cameras. Its minimalist design, slim body, and inclusion of a 3.5mm headphone jack exemplify Sony's distinctive approach to smartphone design. The Xperia 1 V features a stunning 6.5-inch 4K OLED display with a 21:9 aspect ratio, providing a vibrant and immersive viewing experience.
The camera setup includes lenses with various focal lengths and supports real-time tracking and eye autofocus, delivering exceptional photography results. The Xperia 1 V introduces S-Cinetone technology for cinematic video creation and excels in capturing natural skin tones. It also caters to vloggers with a specific shooting mode and supports demanding gaming with its powerful processor. The device offers a large battery, fast charging, IP68 dust and water resistance, and improved heat dissipation. Notably, Sony's commitment to sustainability is evident in the Xperia 1 V, with its environmentally conscious packaging using Original Blended Material and SORPLAS recycled plastic. Overall, the Xperia 1 V combines cutting-edge technology, exceptional design, and sustainability initiatives, making it a standout choice for smartphone users.
Currently, the Sony Xperia 1 V is available for pre-order on Amazon US. The recommended retail price for the 12+256GB version is $1,349, while the 12+512GB version is priced at $1,399. The device is expected to be released in early June. If you are interested, you can click on the buttons at the beginning or end of the article to make a purchase.
Related Articles:
1. A Shot Above | Xiaomi 13 Ultra Launch Event
2. The Platinum Standard | Huawei P60 Series Launch Event
3. Special & Convenient | Review of llano USB-C Battery For Sony Camera (α7 Series)
The article is originally written by @
Joey
posted on Chargerlab. All rights reserved.