USB-C Cable Inside | Xiaomi Launched the 10000mAh Pocket Power Bank
Xiaomi power banks offer great value for money, delivering ample battery capacity that lives up to expectations. They are also highly regarded for their impressive fast charging capabilities, making them a popular choice among users in fast charging accessory markets worldwide. Over the years, Xiaomi has continuously upgraded and released a variety of power banks. Recently, they unveiled their latest product - the Xiaomi 10000mAh Pocket Power Bank, which comes with a built-in cable, providing users with a convenient and enhanced portable charging experience.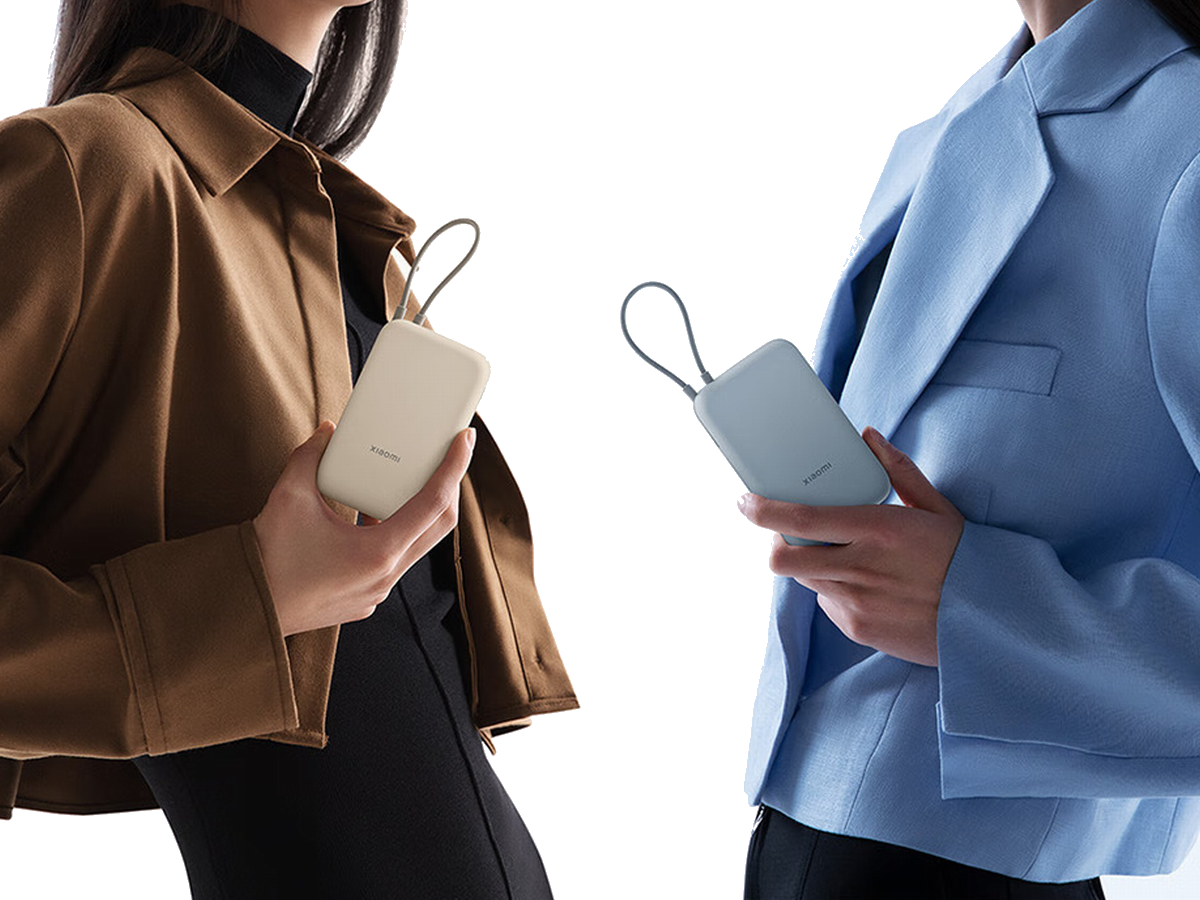 The Xiaomi 10000mAh Pocket Power Bank, model P15ZM, is a stylish and compact fast charging portable power source. It features a sleek design with refreshing colors and a minimalist aesthetic. The body is crafted from PC+ABS material, giving it a smooth and polished feel. It is available in two appealing color options: gray-blue and light coffee.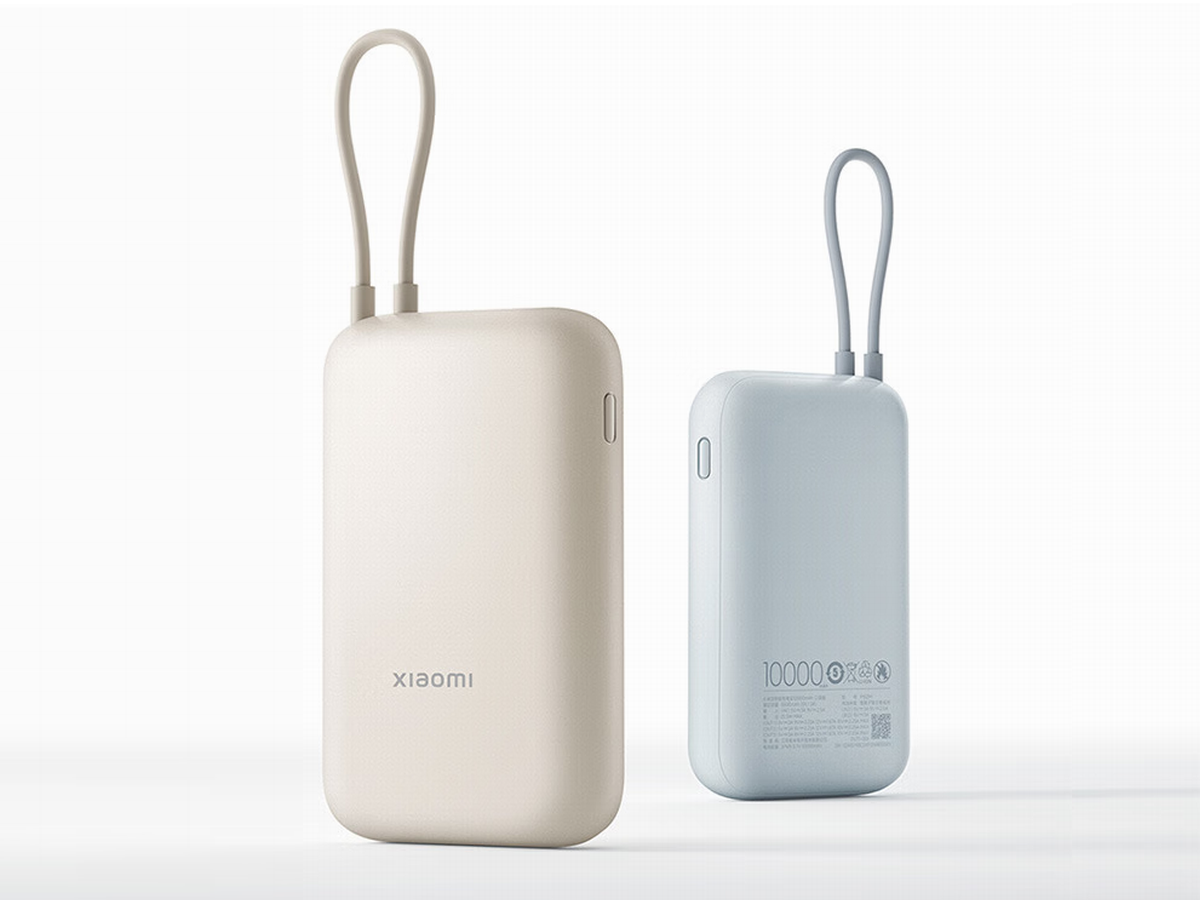 This Pocket Power Bank boasts a built-in battery capacity of 10000mAh, making it the ideal choice for portable travel and long-lasting power. It provides enough juice to keep your electronic devices running throughout the day without adding unnecessary weight to your load. With its compact dimensions measuring 65.2 x 105.2 x 26.9mm (2.57 x 4.14 x 1.06 inches), it easily fits into your pocket, ensuring convenient portability during your travels.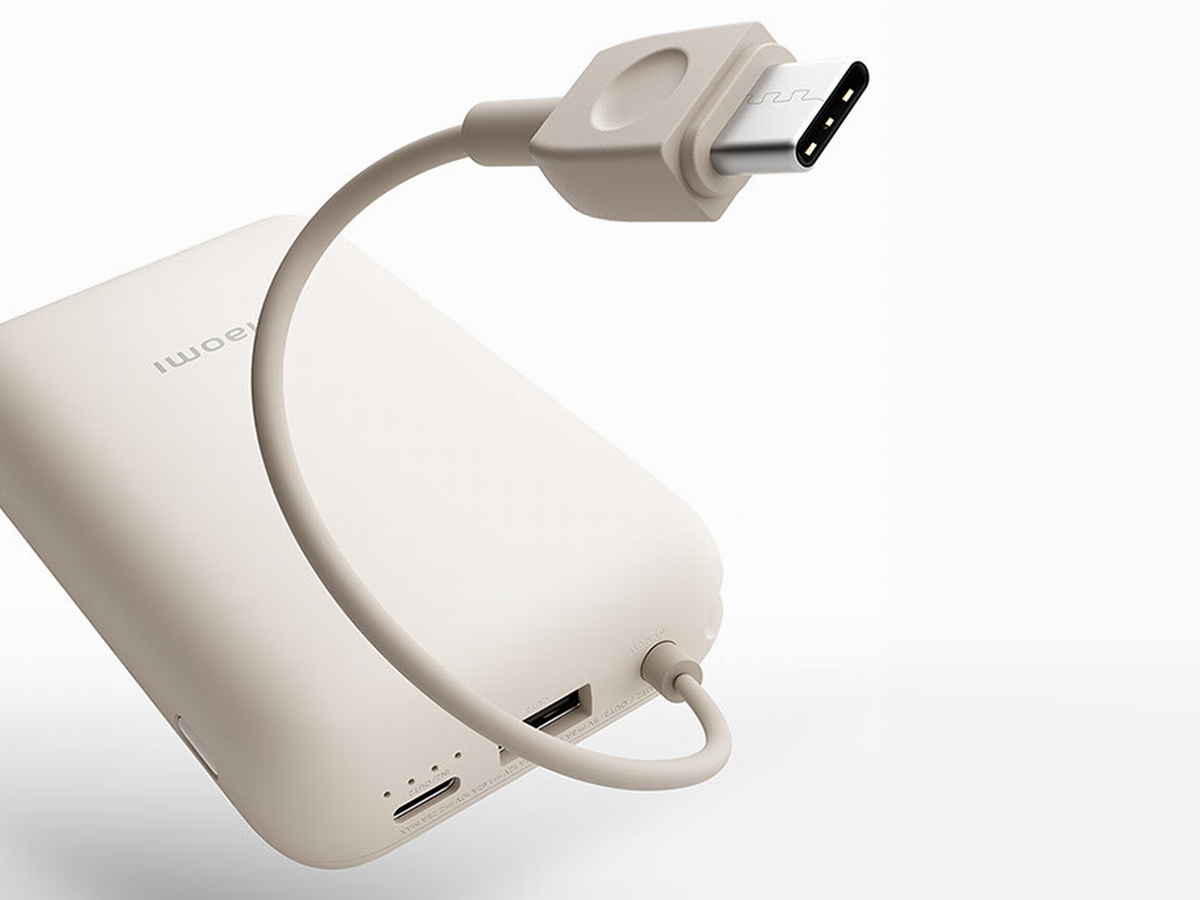 What sets the Xiaomi 10000mAh Pocket Power Bank apart from other options on the market is its integrated USB-C cable. The cable is designed with a flexible and durable mesh tail at the connection point, preventing bending and potential damage. Additionally, the power bank features a built-in slot on the side for tidy cable storage, eliminating the need to carry an extra cable when you're on the go. The remaining interfaces are located on the top of the device, accompanied by four indicator lights that clearly display the battery level, with each light representing 25% of the charge.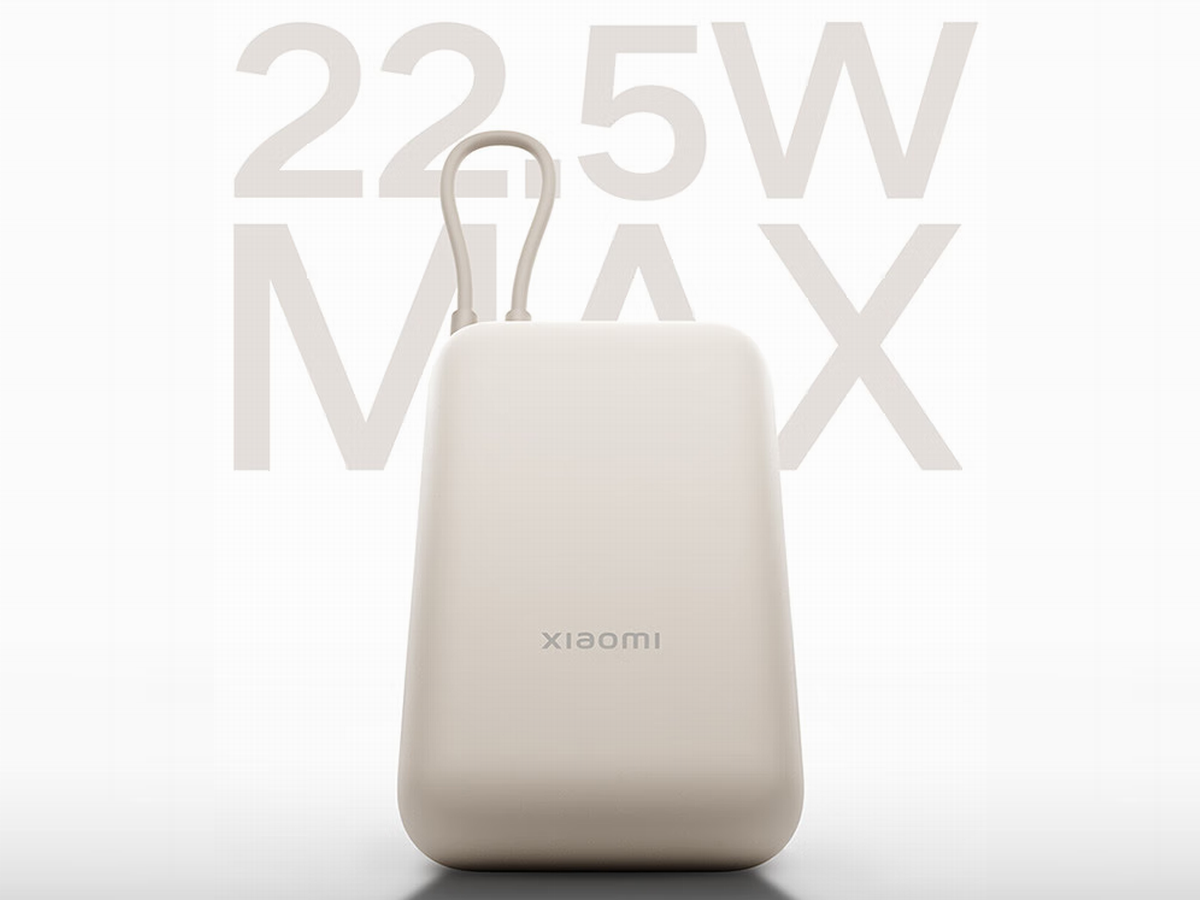 In terms of port configuration, the power bank offers a USB-C cable, a USB-C port, and a USB-A port. When used individually, all ports support a maximum fast charging output of 22.5W, with voltage options ranging from 5V3A, 9V2.23A, 12V1.67A to 10V2.25A. It can fully charge a Xiaomi 13 in just 1.2 hours. Moreover, it is compatible with 20W PD fast charging, enabling you to charge an iPhone 14 up to 57% in just 30 minutes. Additionally, it supports simultaneous charging of up to three devices (5V3A). The power bank's input supports voltages of 5V3A and 9V2.5A, allowing it to be fully charged in approximately 3.5 hours.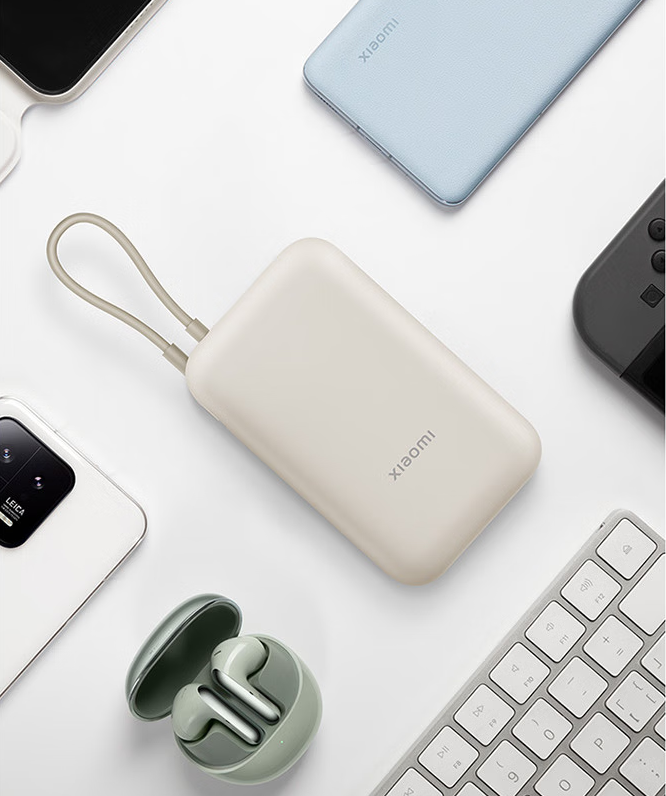 With regards to compatibility, it incorporates an intelligent recognition chip that seamlessly adapts to the charging requirements of multiple devices. Whether it's smartphones, tablets, headphones, smartwatches, or other mainstream electronic gadgets, this power bank effortlessly caters to their diverse power needs. Moreover, it comes equipped with a comprehensive range of safety features, including short-circuit protection, over-voltage protection, over-current protection, and more. These safeguards ensure the utmost safety for your electronic devices, even in the face of unexpected situations.
Summary of ChargerLAB
In summary, the Xiaomi 10000mAh Pocket Power Bank offers a compelling combination of affordability, reliable performance, and convenient features. Its sleek design, compact size, and refreshing color options make it a stylish accessory for on-the-go charging. With its ample battery capacity, it provides sufficient power for a full day of device usage without being bulky. The integrated USB-C cable eliminates the need for carrying additional cables, adding to its portability. The power bank's fast charging capabilities and compatibility with various devices make it a versatile choice for users.
Additionally, its intelligent recognition chip and multiple safety protections ensure the safe and efficient charging of smartphones, tablets, headphones, and other mainstream devices. Overall, the Xiaomi 10000mAh Pocket Power Bank delivers an enhanced portable charging experience, meeting the needs of users seeking a reliable and user-friendly power bank solution.
Related Articles:
1. Budget Choice | Xiaomi Launched 22.5W Lite Power Bank
2. Teardown of Xiaomi 210W GaN Charger (For Redmi Note 12 Discovery Edition)
3. Teardown of Xiaomi 50W Wireless Charging Stand Pro (For Xiaomi 13)
The article is originally written by @
Joey
posted on Chargerlab. All rights reserved.