Teardown of AOHi Magcube 140W GaN Charger (AOC-C012)
Introduction
The launch of the 16-inch MacBook Pro M1 Max has driven the development of the 140W PD3.1 fast charging market, and there is now a growing variety of options available on the market. Recently, we also reported on the release of the AOHi Magcube 140W GaN Charger, a new product by renowned power supply manufacturer AOHi.
As a new member of the AOHi Magcube series, this GaN charger maintains an impressive aesthetic appeal. It is equipped with 2C1A fast charging module, with both USB-C ports supporting up to 140W of power. Additionally, the USB-A port offers UFCS fusion fast charging support, making it a versatile and comprehensive charging solution. And today, we gonna take it apart to see what it looks like inside.
Product Appearance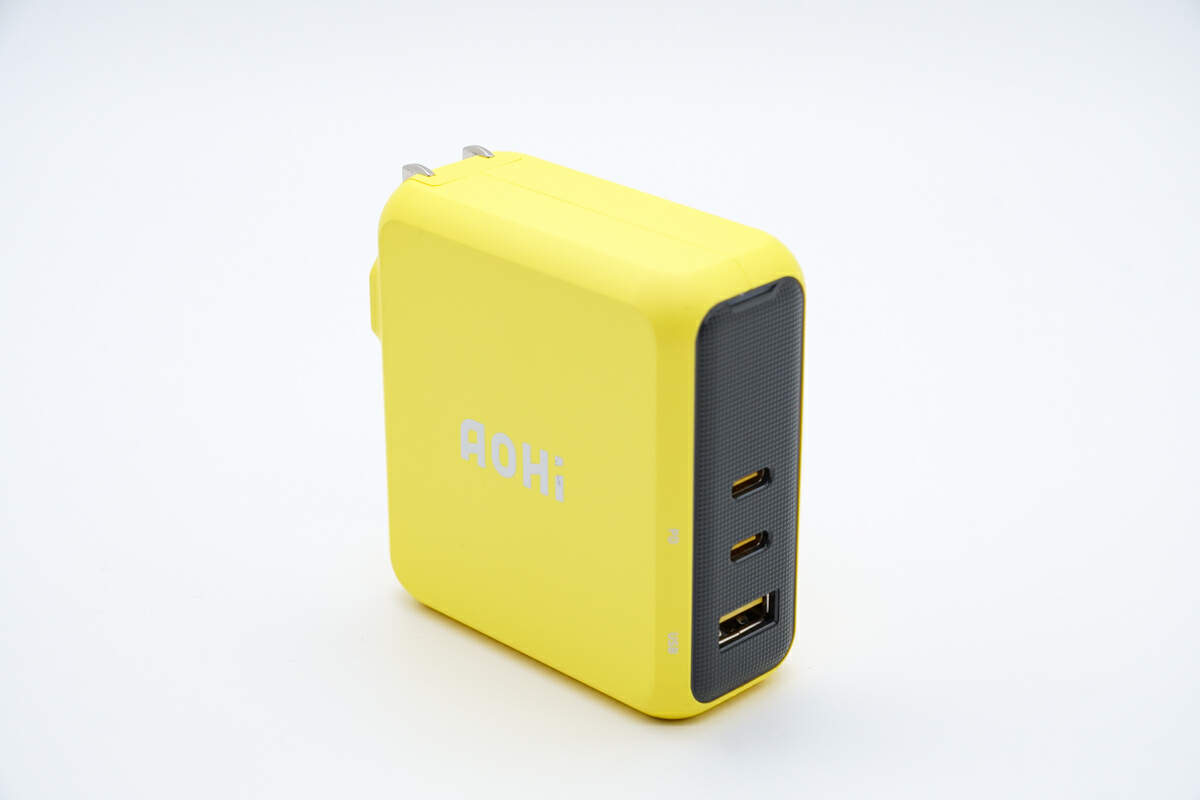 The lemon yellow of this charger makes it very recognizable.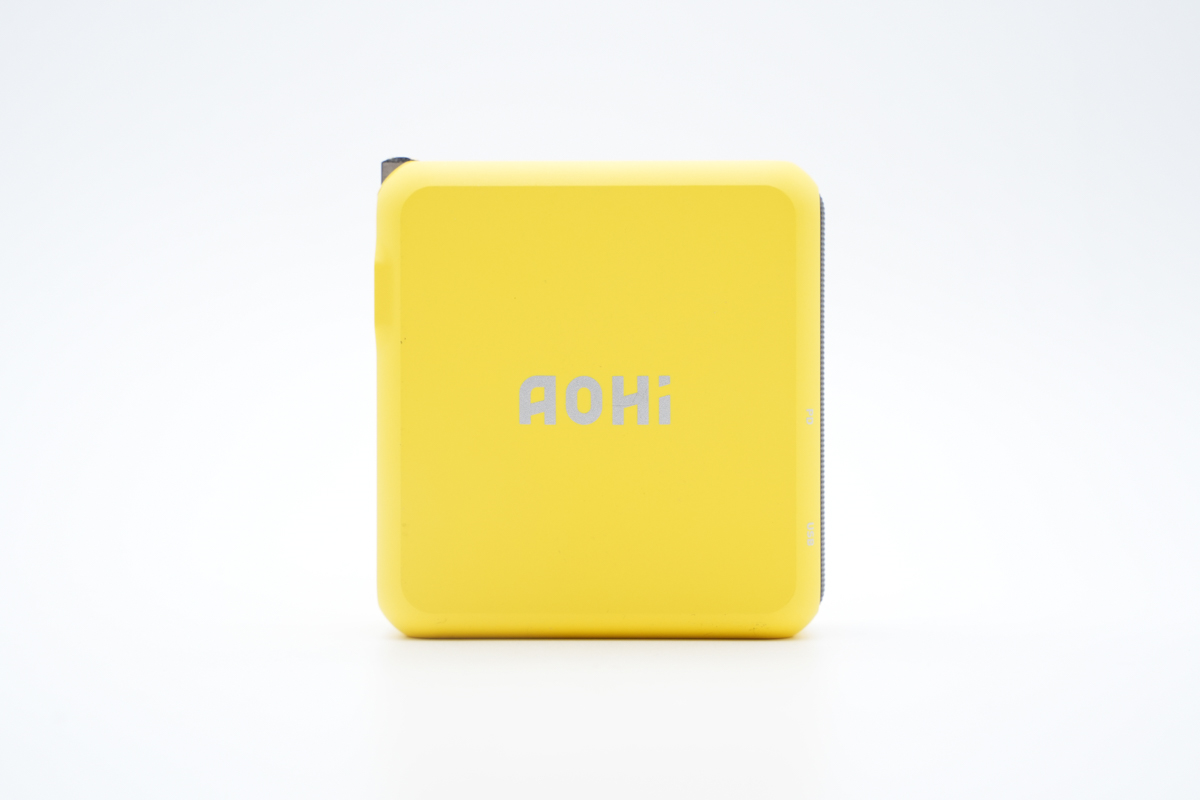 And it's printed with AOHi logo on this side.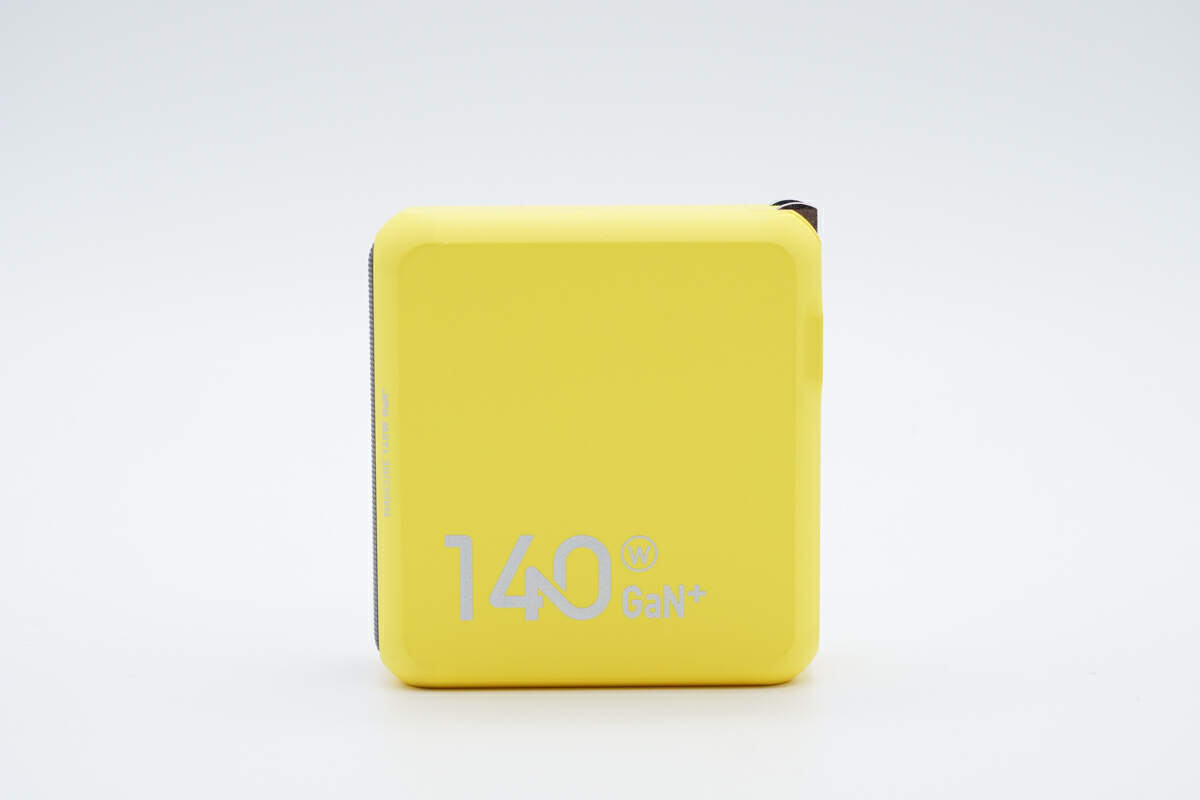 The words "140W GaN+" on the other side.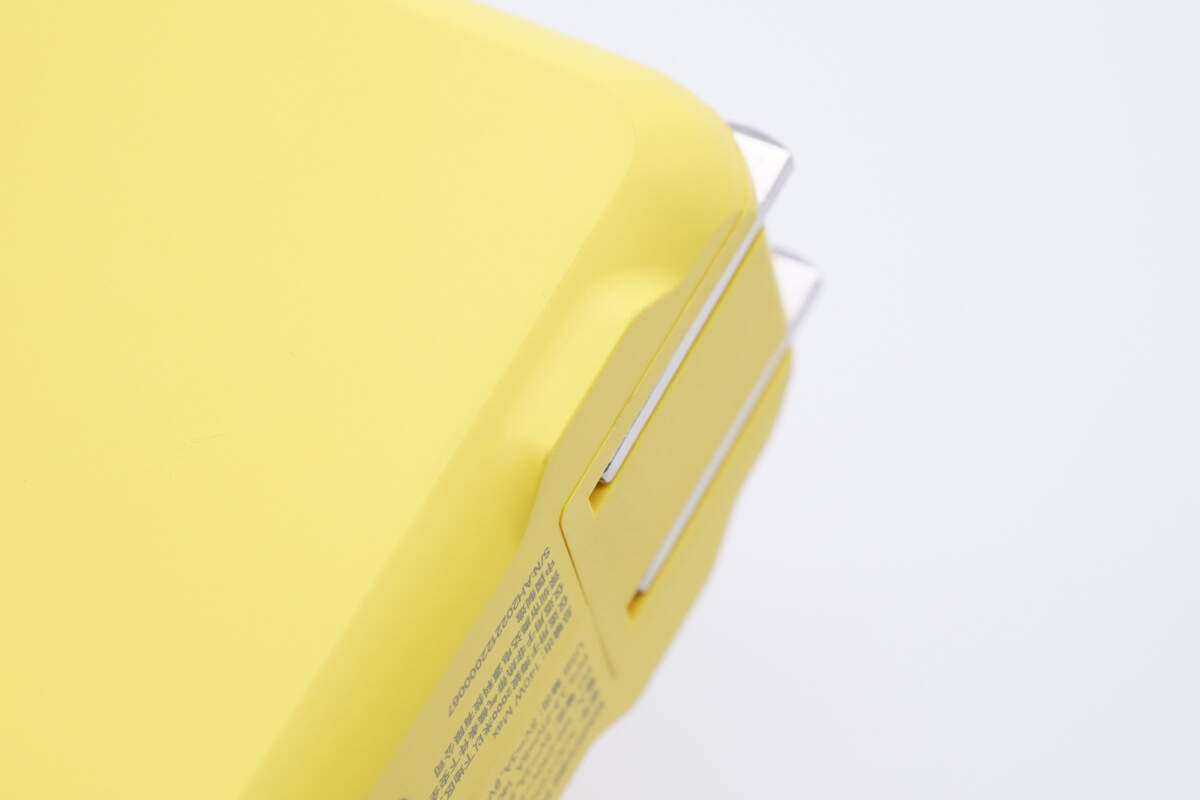 The input prongs can be folded, and the extended area on both sides can make it more stable on the wall outlet.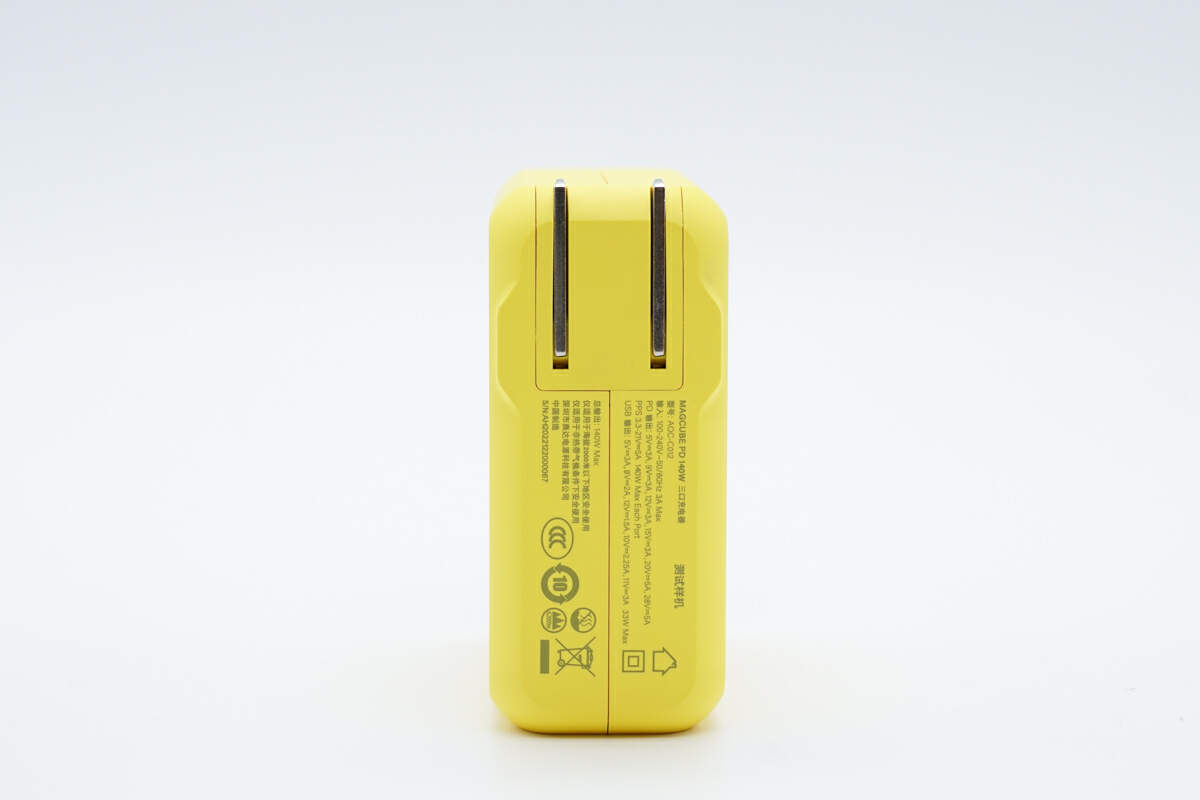 Take a closer look at the specs info below the prongs.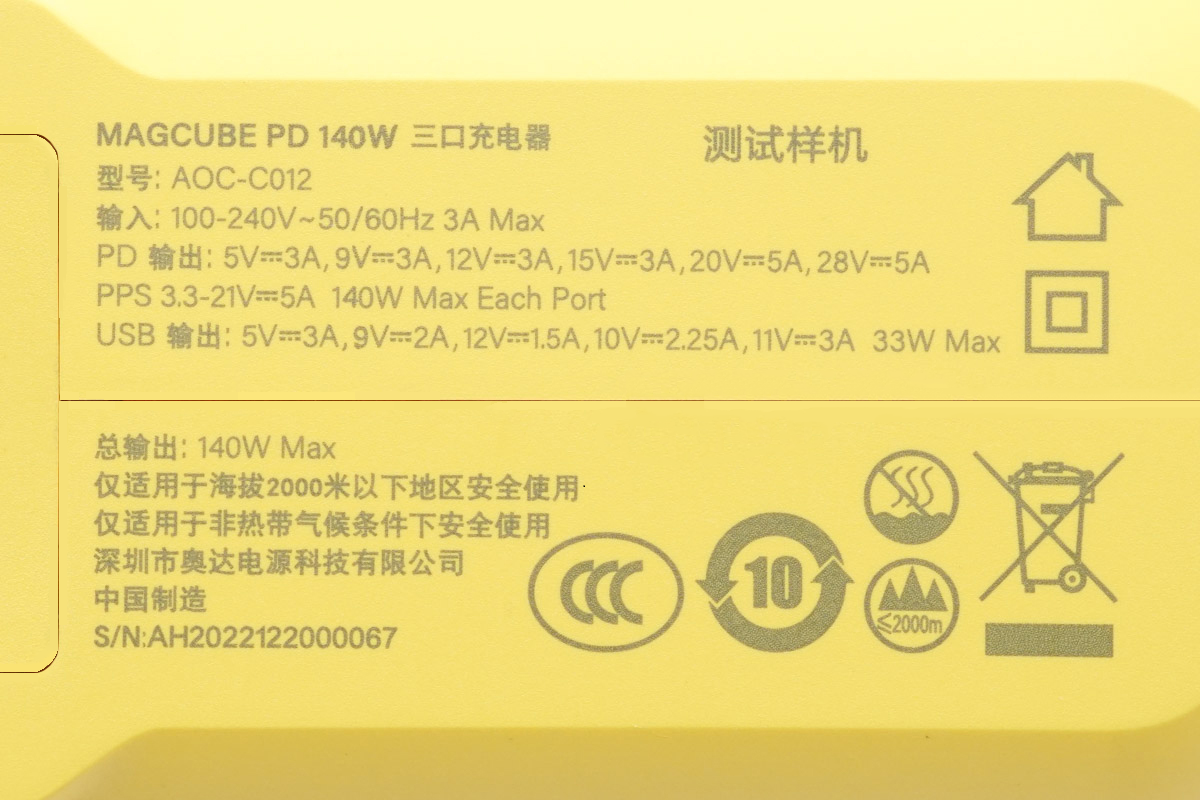 Model is AOC-C012. It supports input of 100-240V~ 50/60Hz 3A. Two USB-C ports can support PD and PPS protocols, the total output power won't exceed 140W, and the USB-A only supports up to 33W.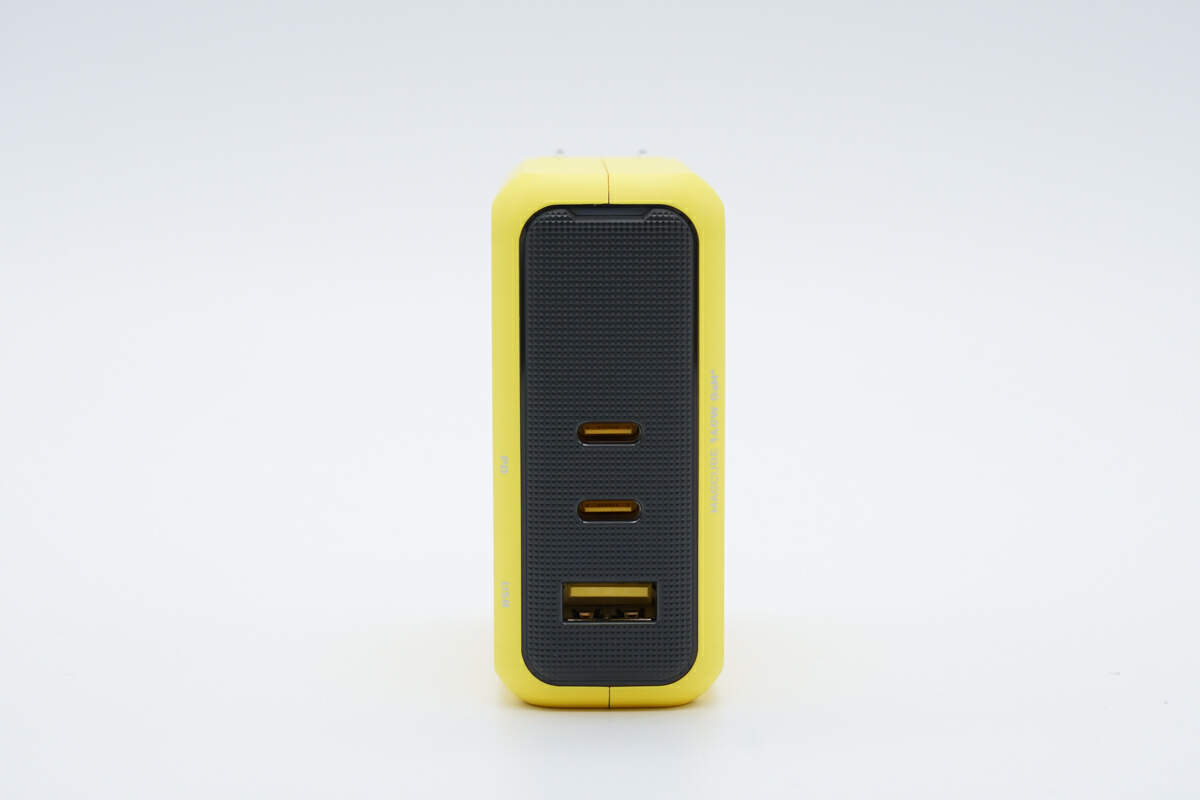 The output panel is equipped with two USB-C and a USB-A port, both USB-C can support up to 140W PD protocol.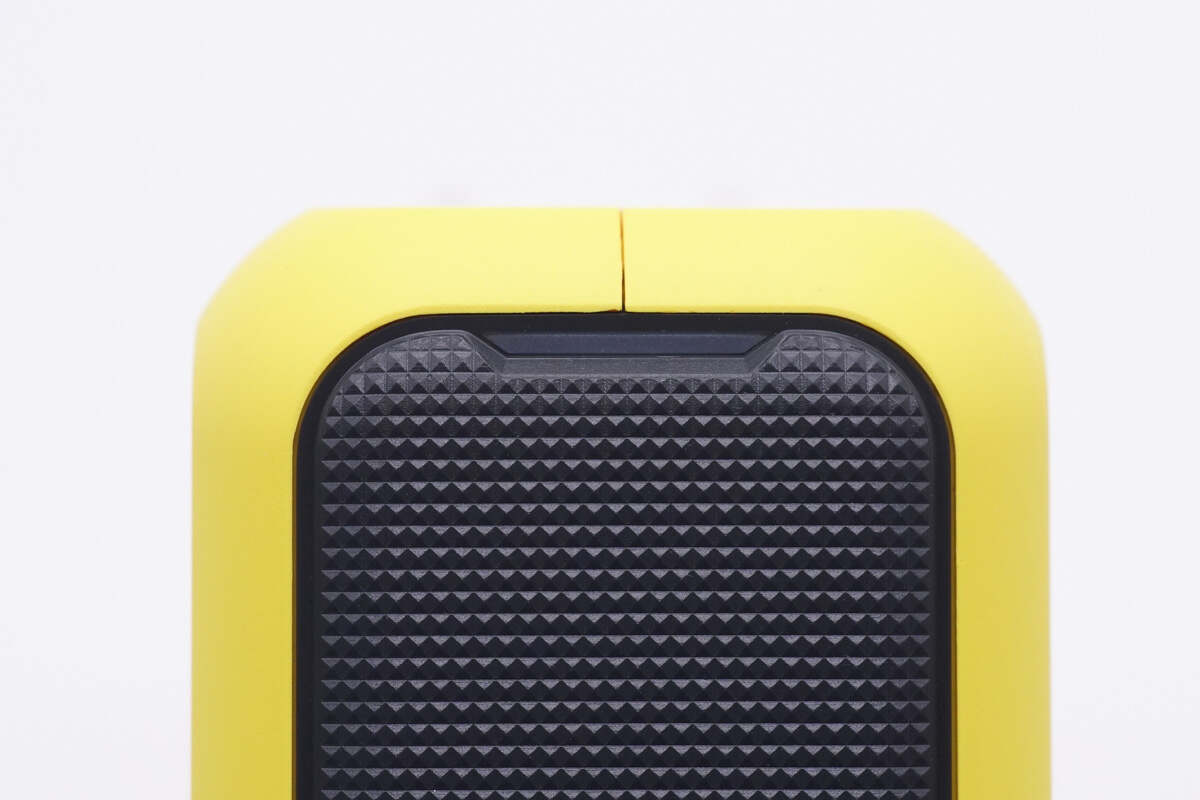 An LED light is at the top, this is a classic design for the AOHi Magcube series.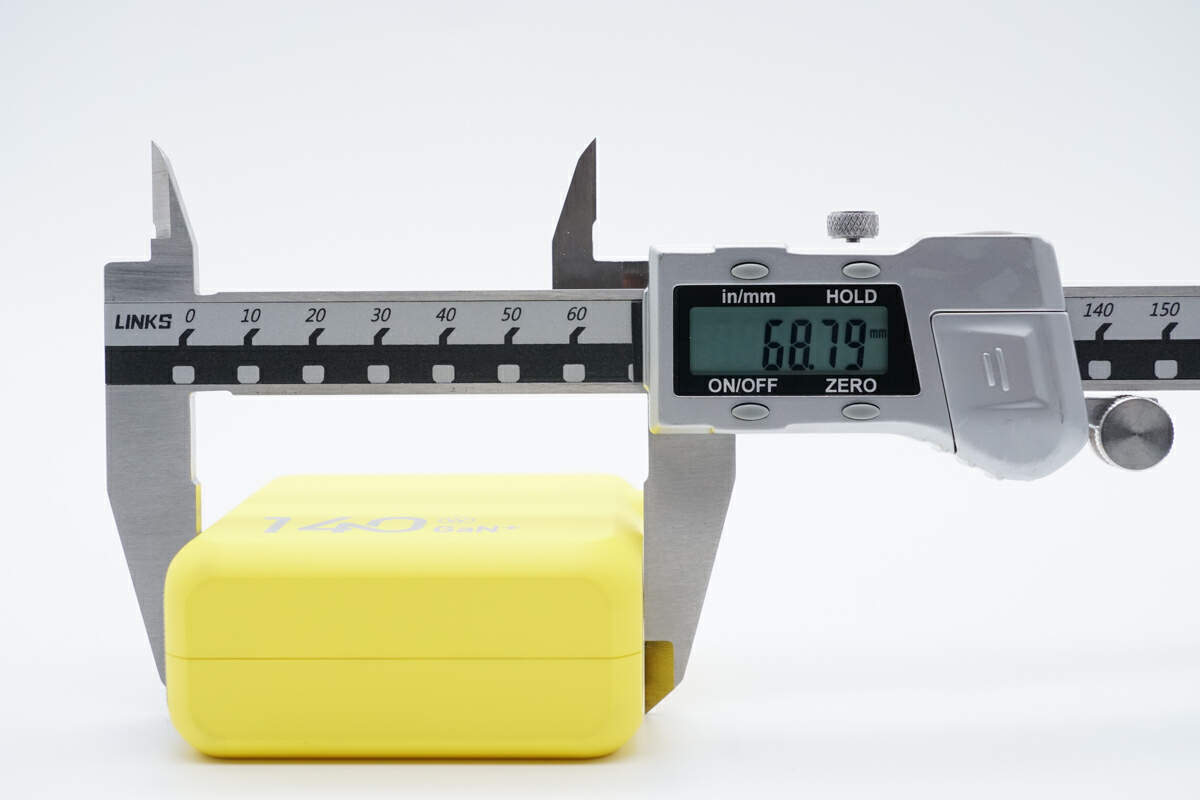 The length of this charger is about 69mm (2.72 inches).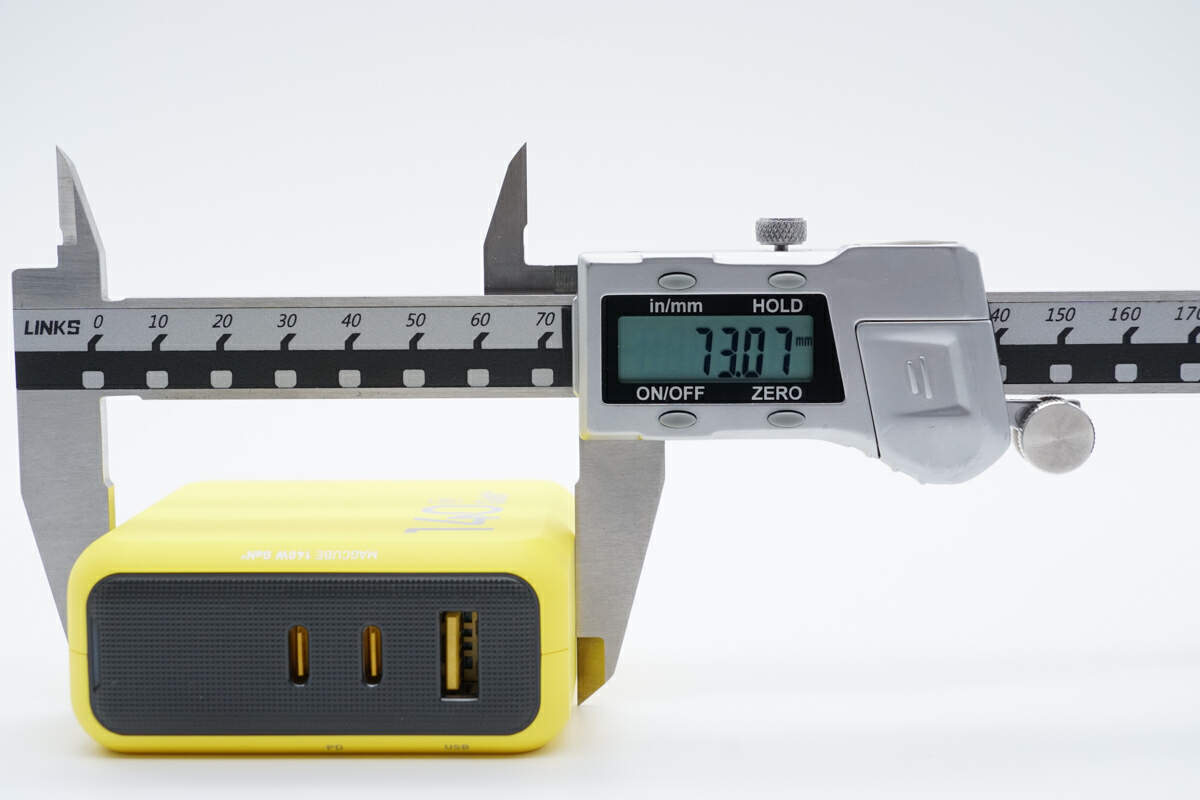 The width is about 73mm (2.87 inches).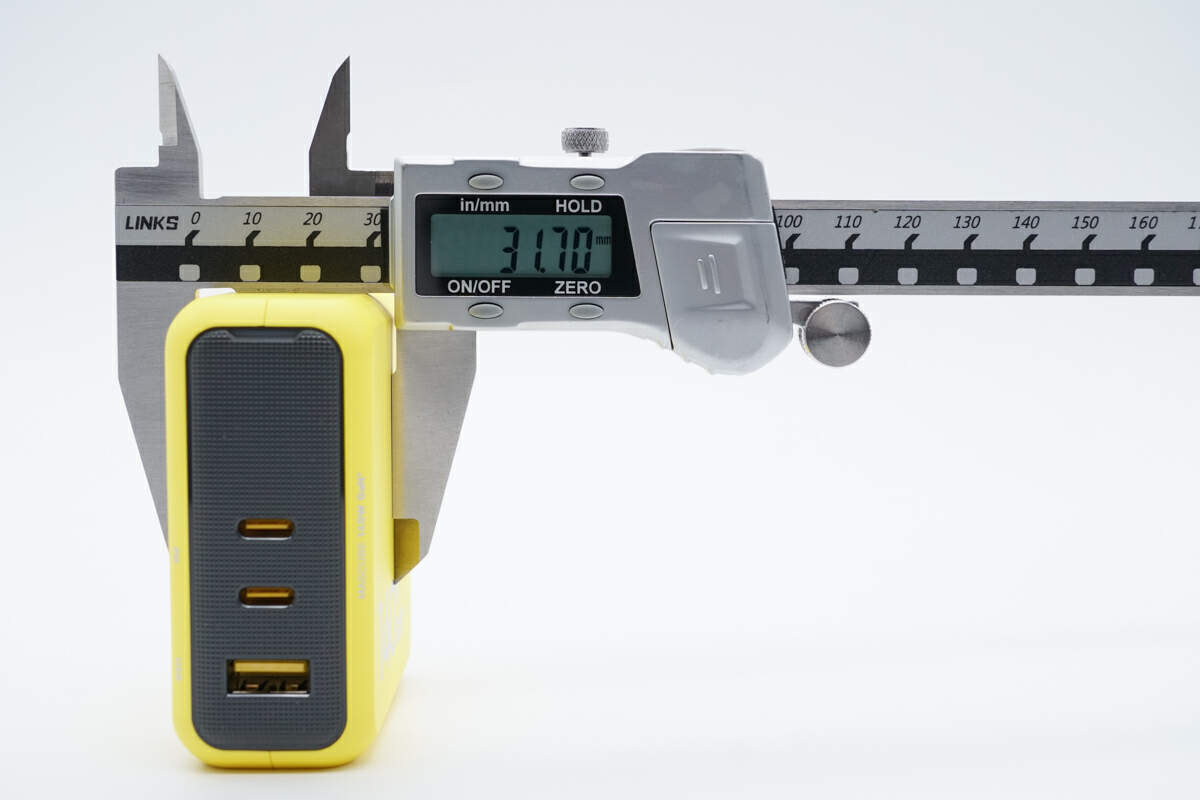 And the height is 31.7mm (1.25 inches), so the power density is about 0.88W/cm³.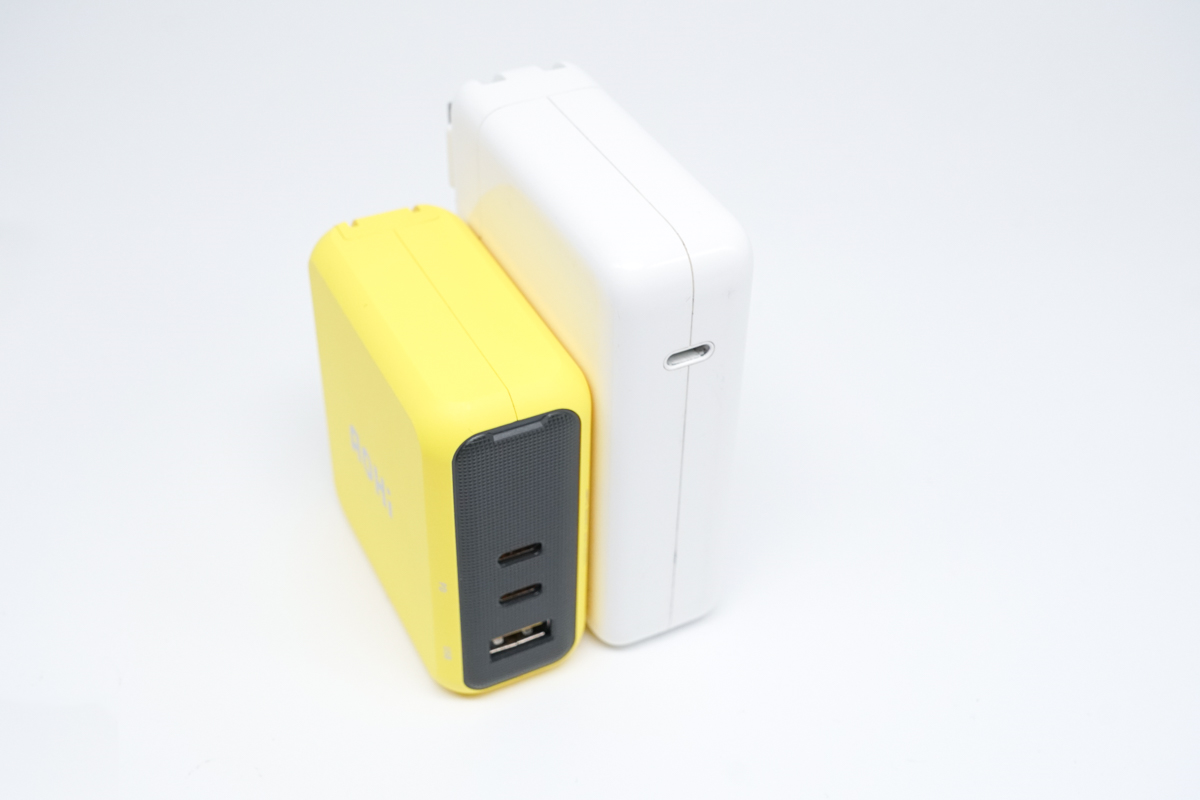 Compared to Apple 140W charger, it has a smaller size and more output ports with the same output power.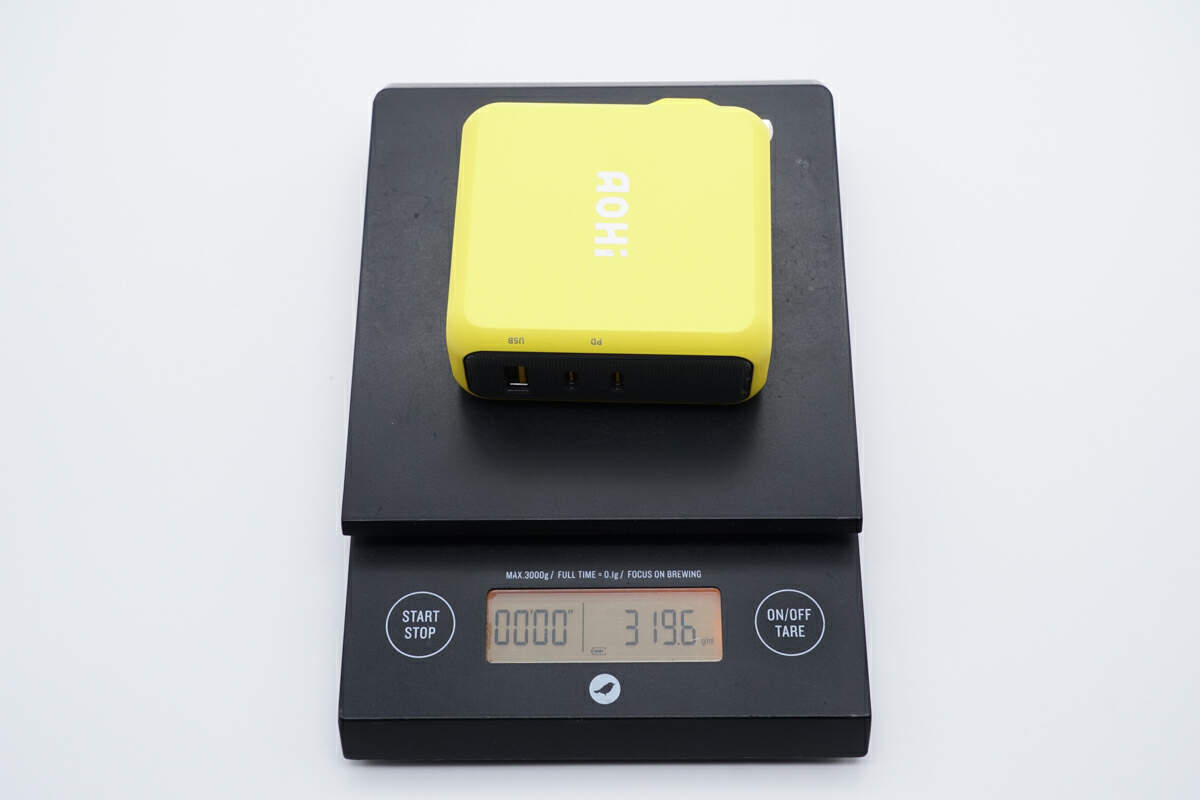 And the weight is about 319g (11.25 oz).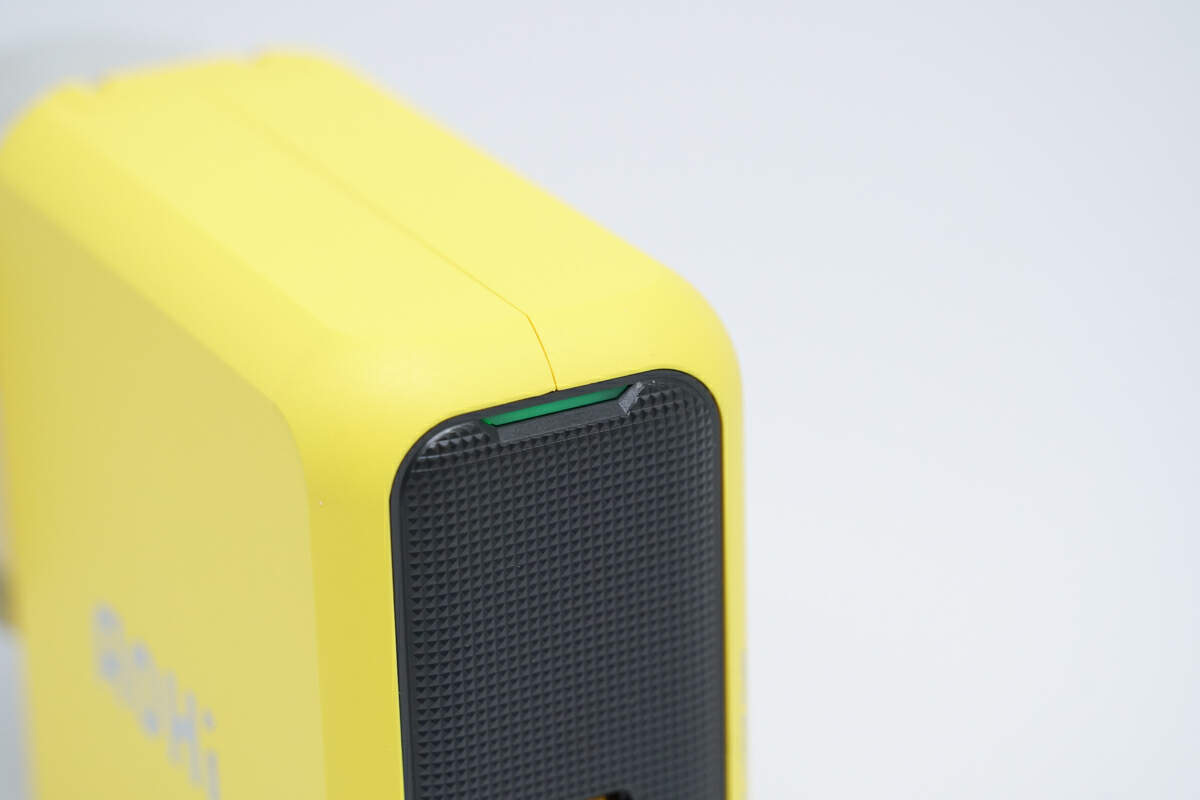 After connecting to the power supply, the hidden LED indicator will light up.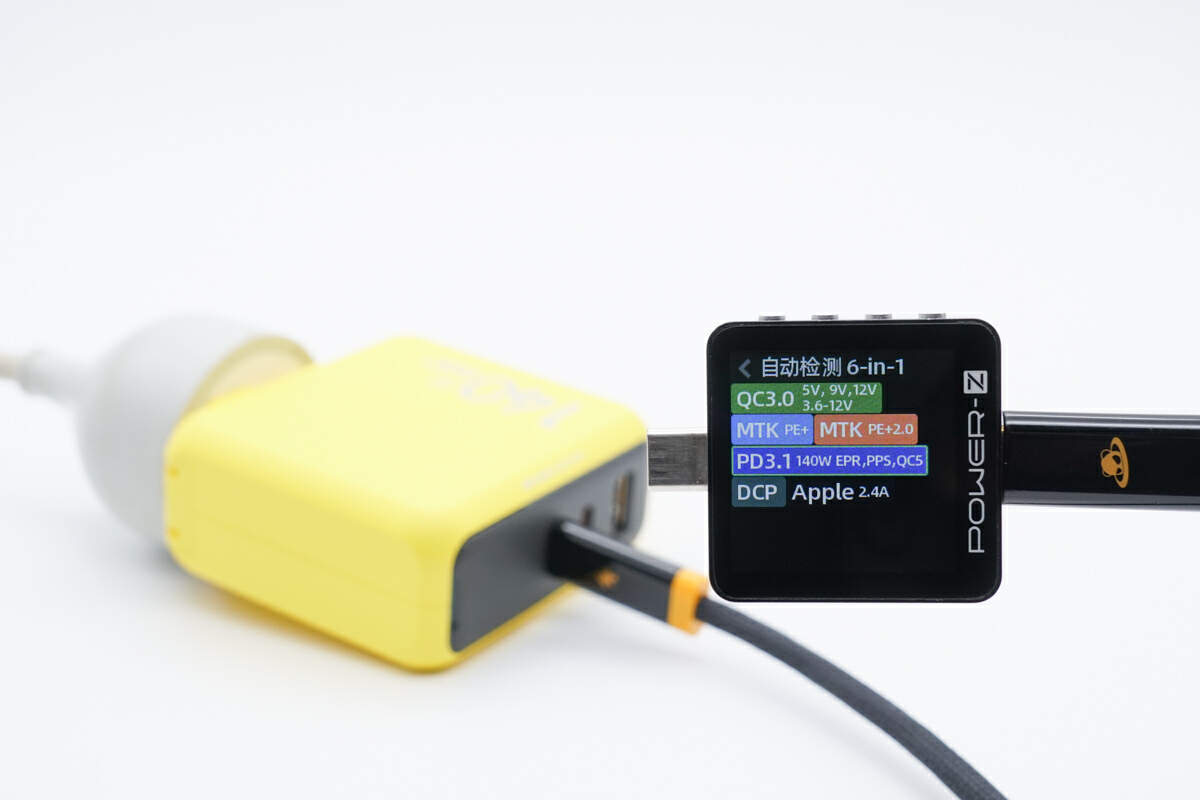 The ChargerLAB POWER-Z KM003C shows the USB-C1 supports QC3.0, PD3.1, PPS, QC5, DCP, and Apple 2.4A protocols.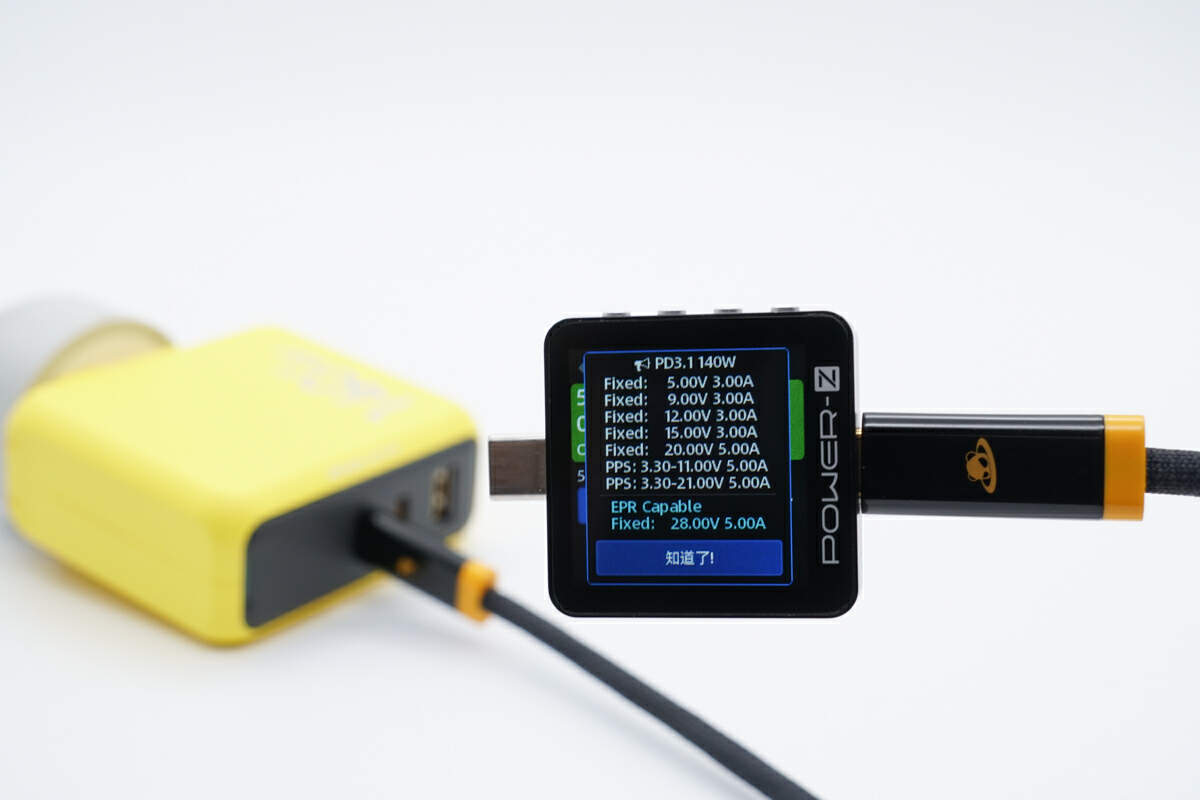 It also has six fixed PDOs of 5V/9V/12V/15V 3A, 20V/28V 5A, and two sets of PPS.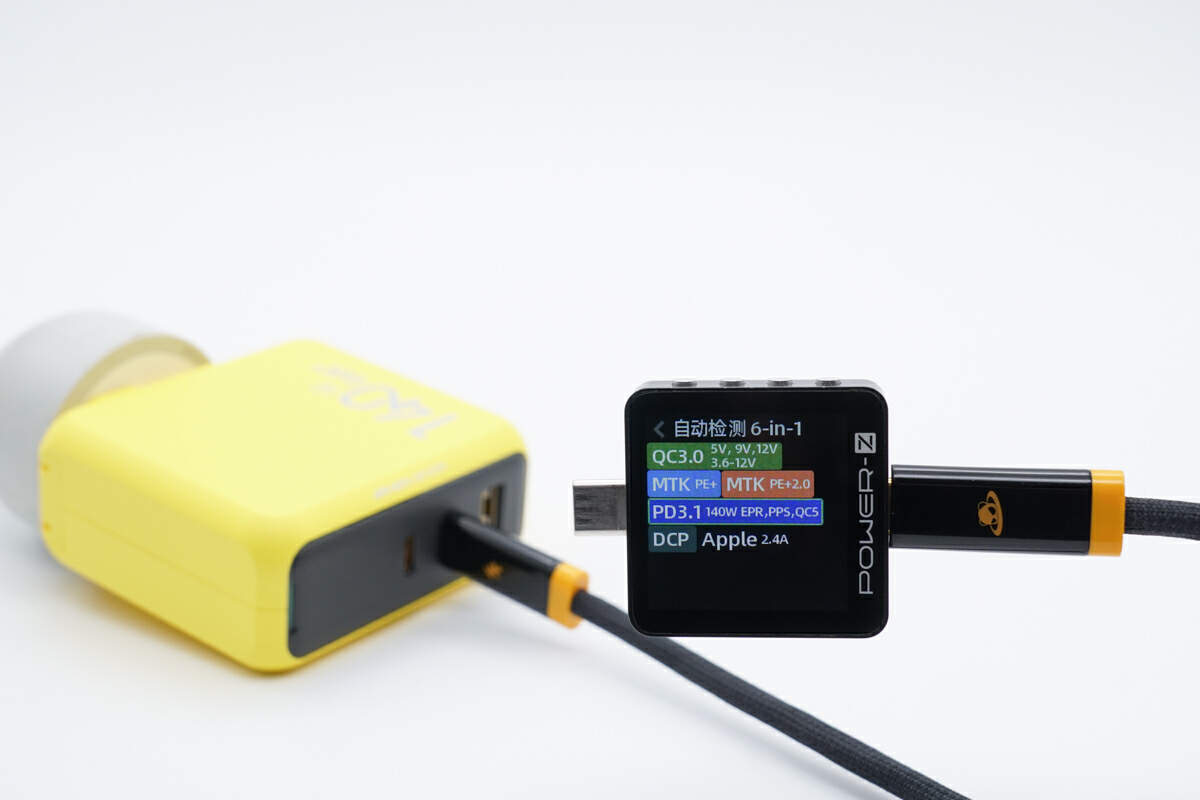 The supported protocols of USB-C2 is the same as the USB-C1.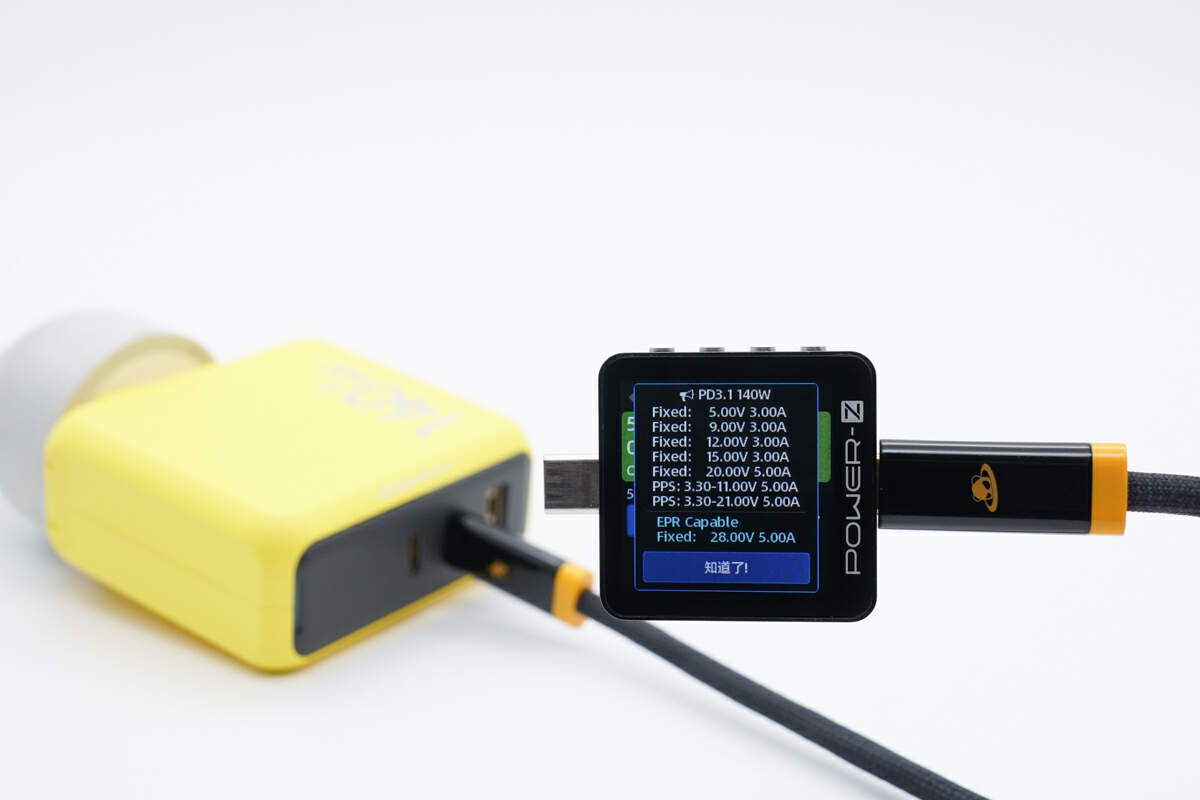 So is the PDO info.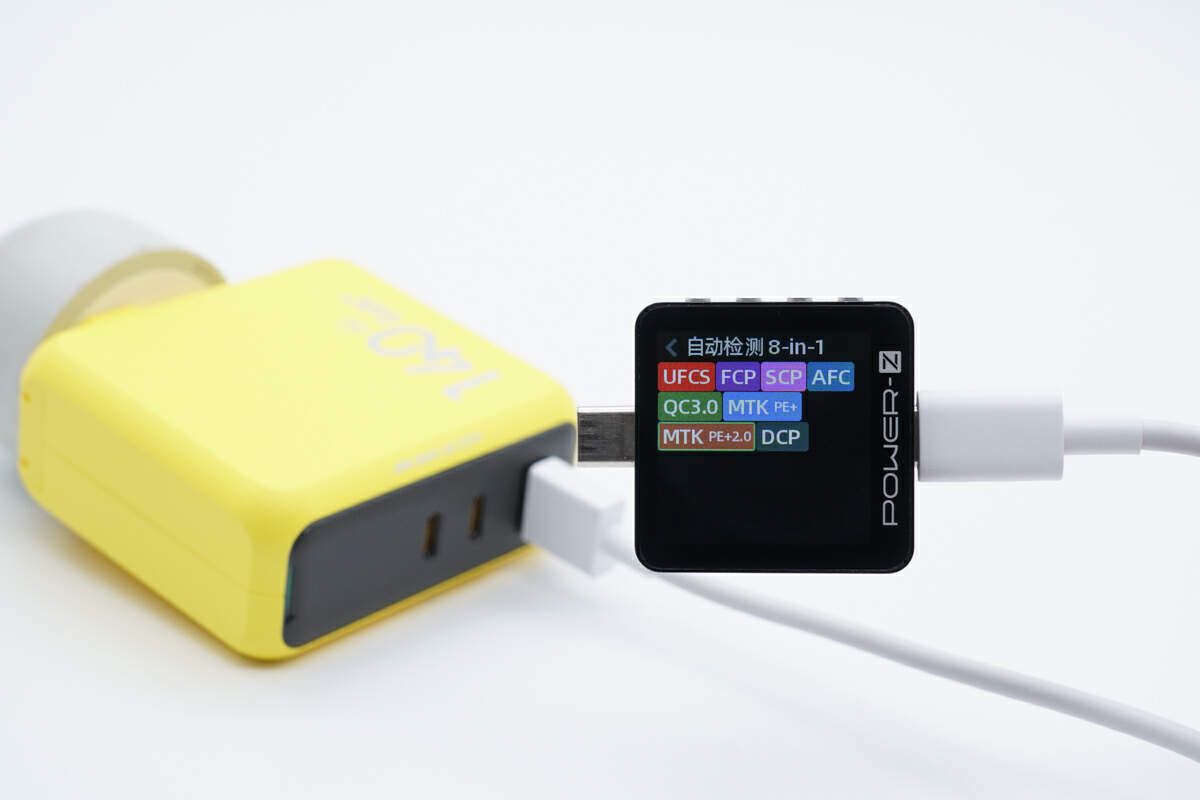 As for USB-A, it supports UFCS, FCP, SCP, AFC, QC3.0, PE2.0, and DCP protocols.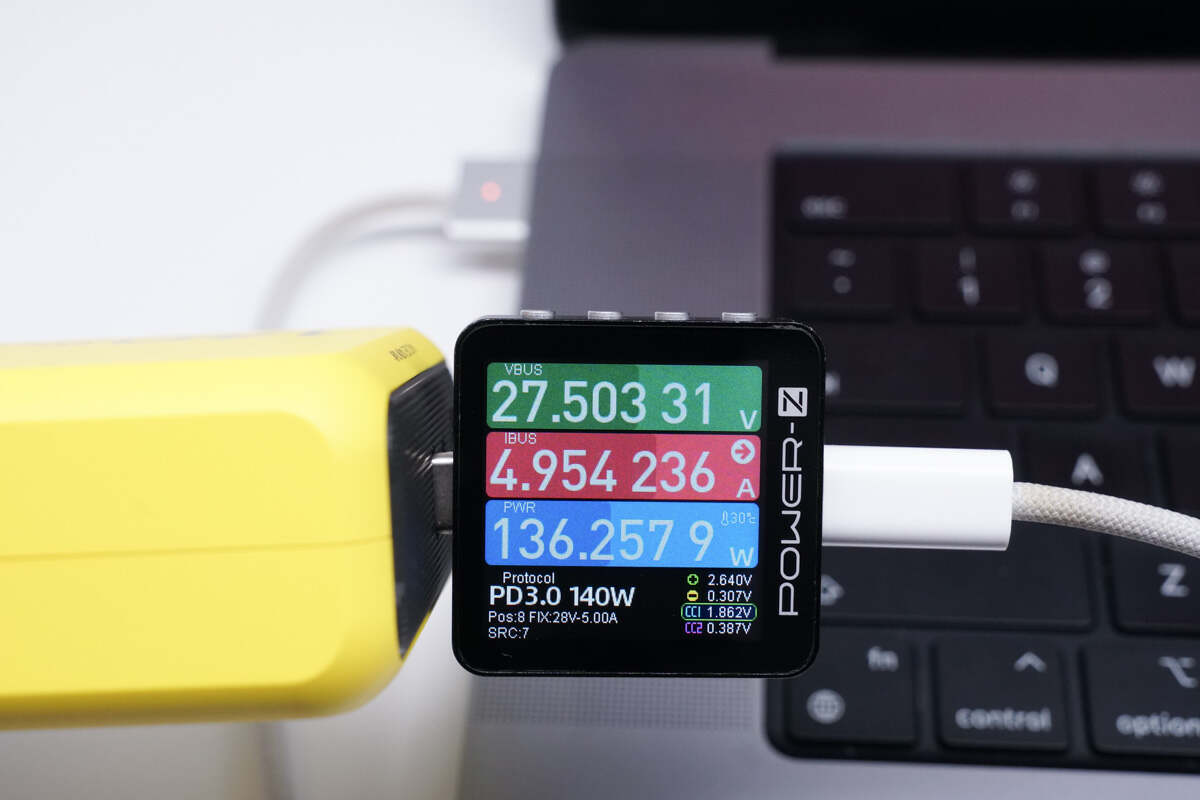 When charging the 16-inch MacBook Pro M1 Max, the real-time power is about 27.5V 4.95A 136.26W.
Teardown
Now that we have completed our unboxing and testing of this charger, it's time to take apart the device and examine its internal components and structure.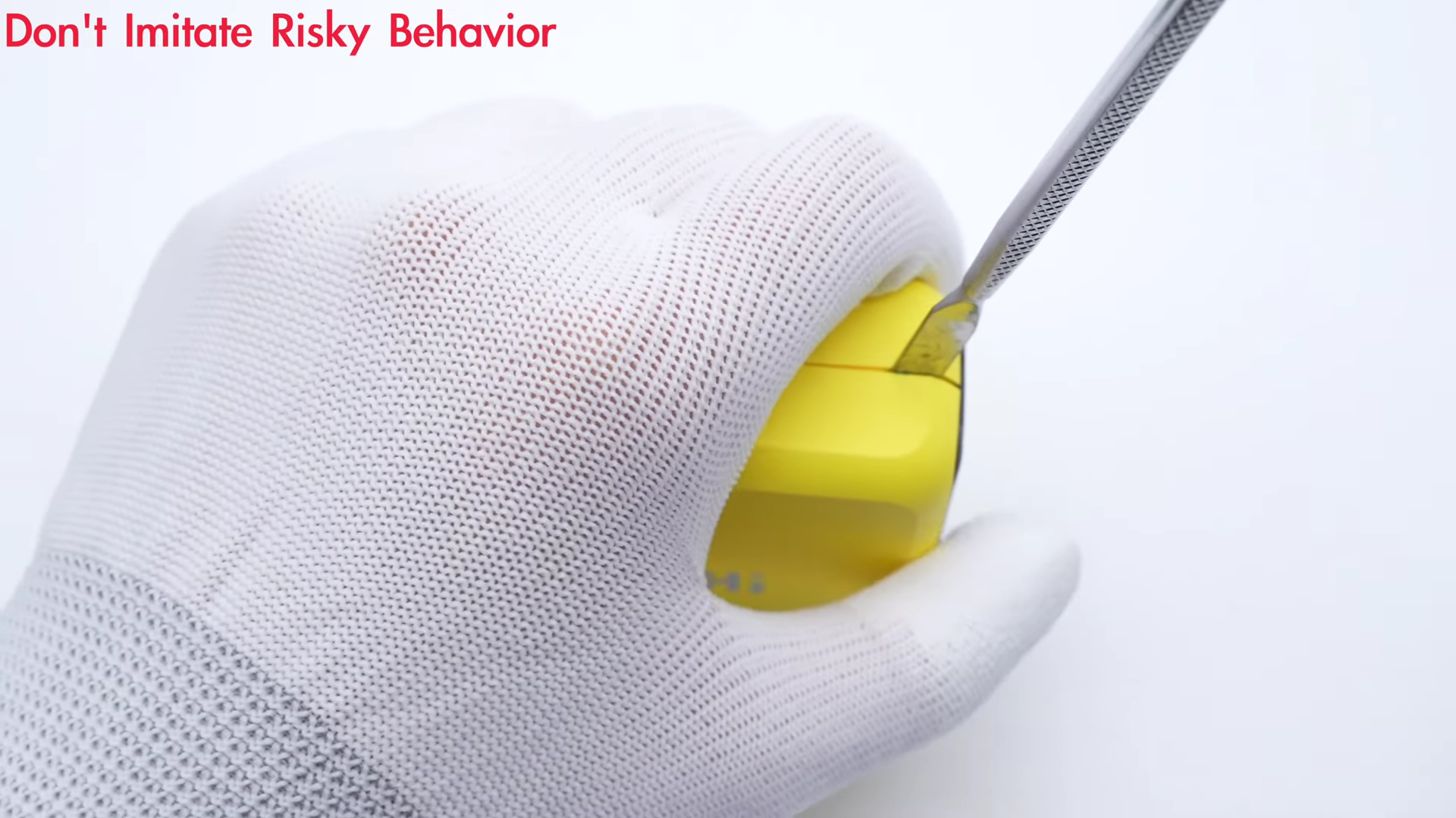 Next, use the spudger to take it apart.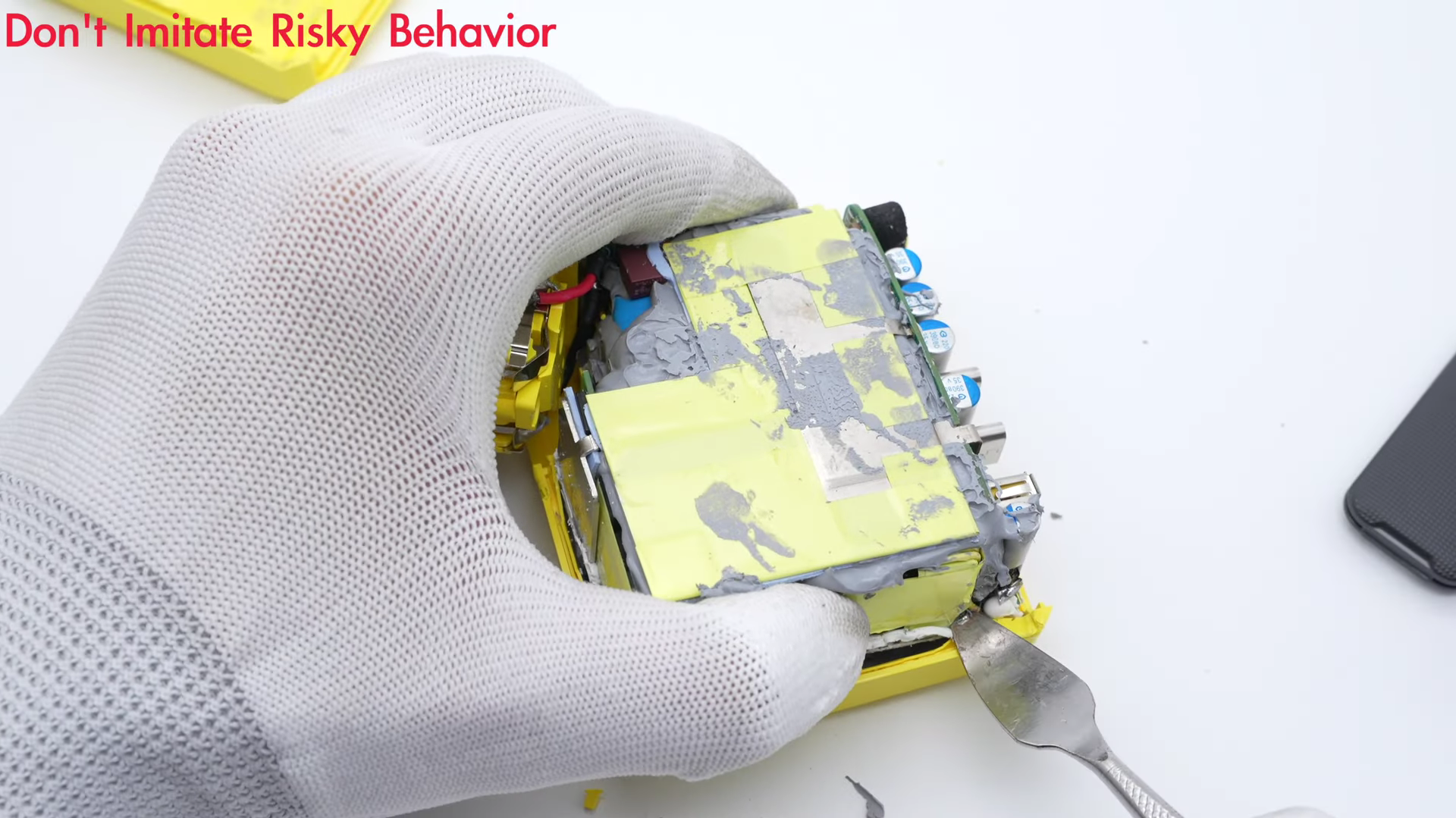 Once you remove the plastic case, the internal module can be easily taken out.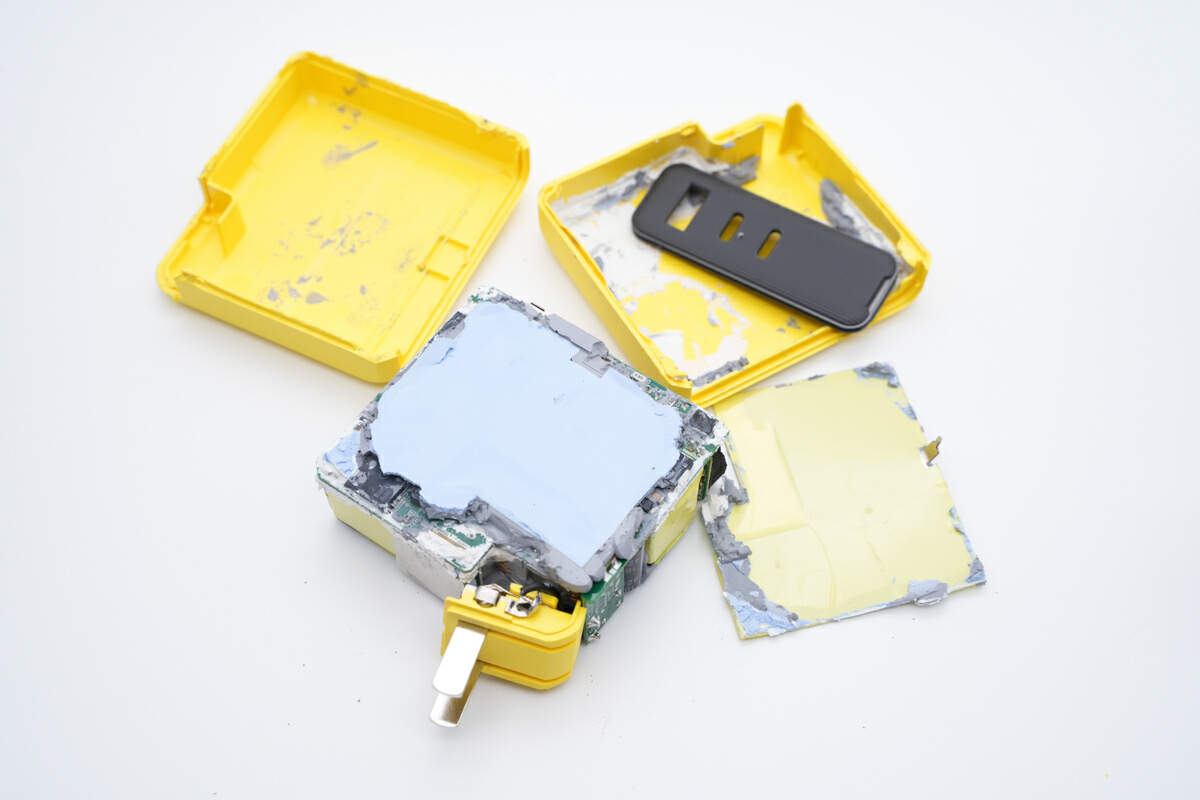 The entire PCBA module is filled with potting compound, and the front and back of the module are covered with a blue thermal pad and heat sink.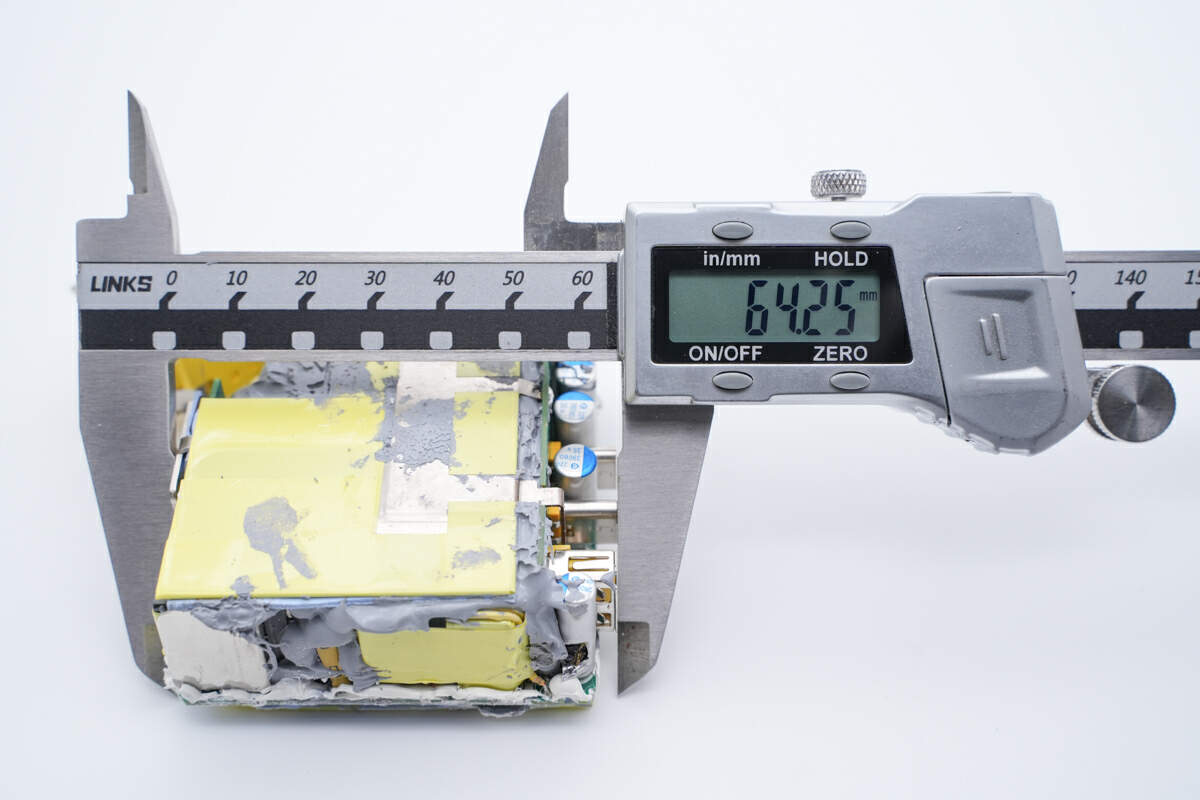 The length of the PCBA is about 64.3mm (2.53 inches).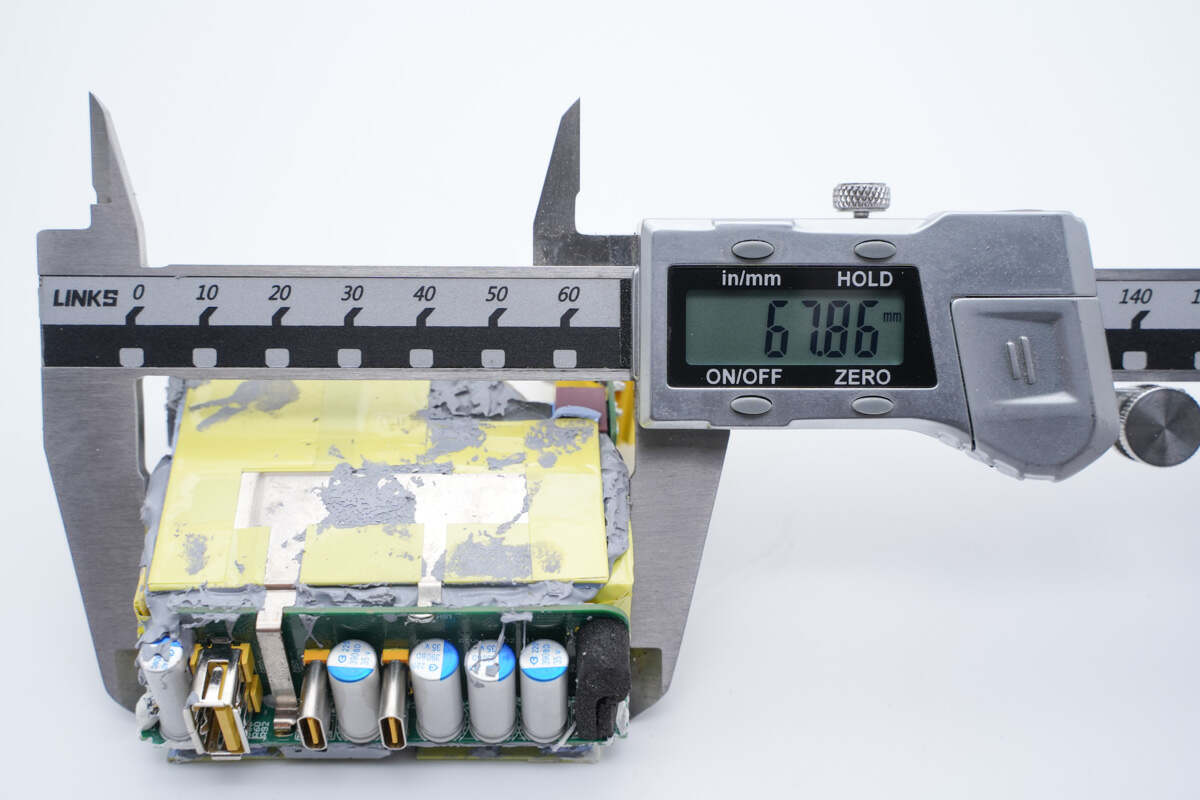 The width is about 67.9mm (2.67 inches).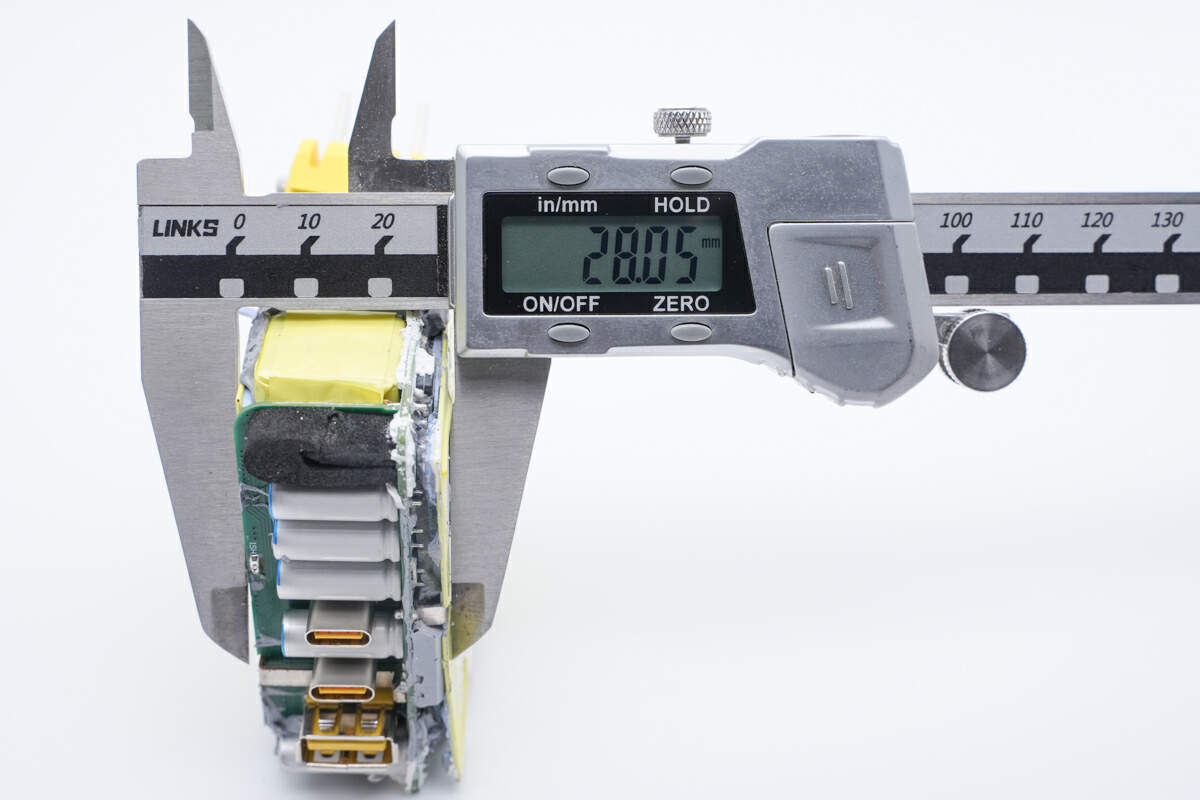 And the height is about 28.1mm (1.11 inches).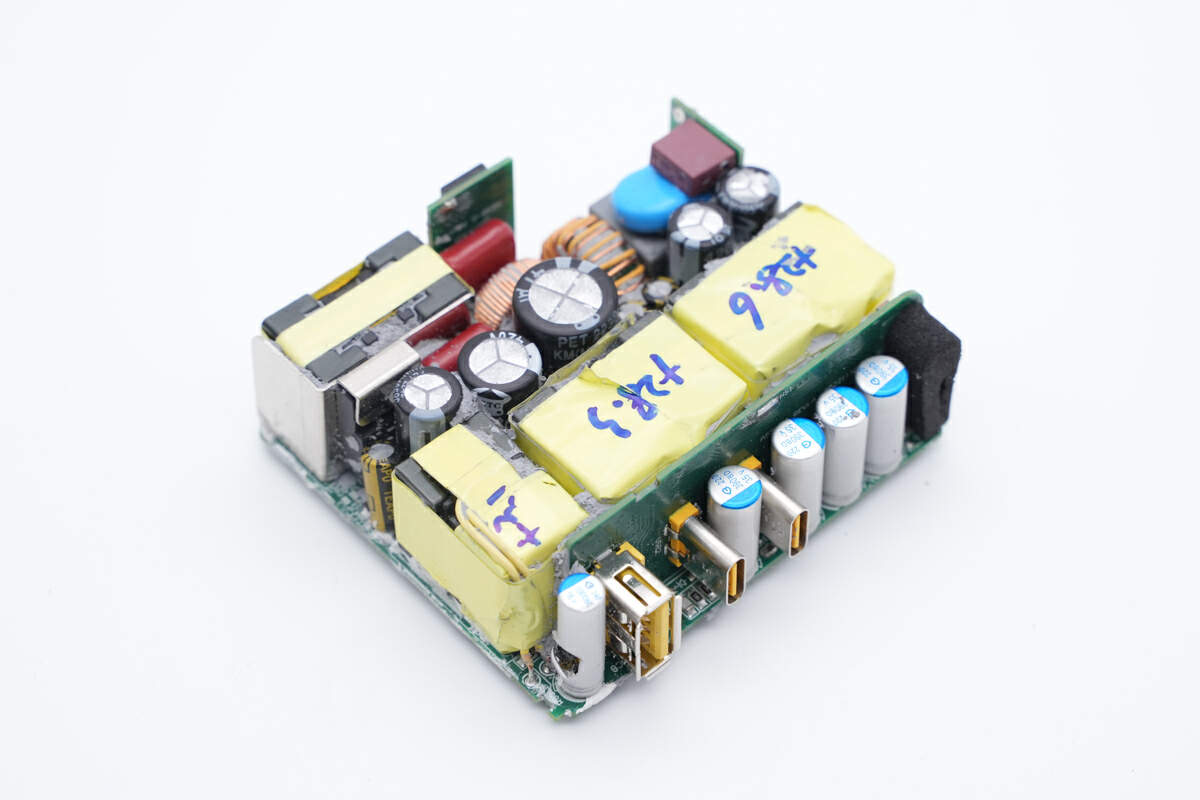 And clean up the PCB for better observation.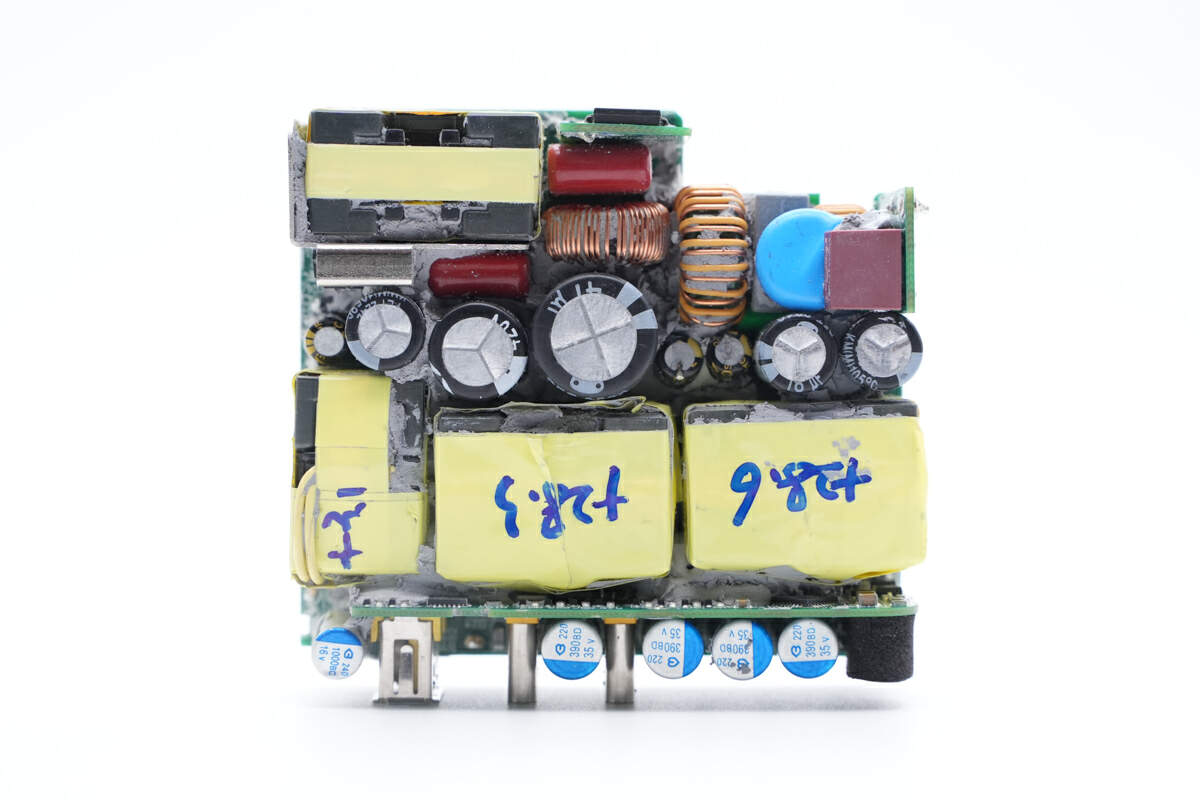 The PCBA module features a compact and well-organized layout of components on the front. The input EMI filtering circuit components, PFC boost inductor, electrolytic capacitors, solid capacitors, transformers, and other components are closely arranged, creating a sense of hierarchy.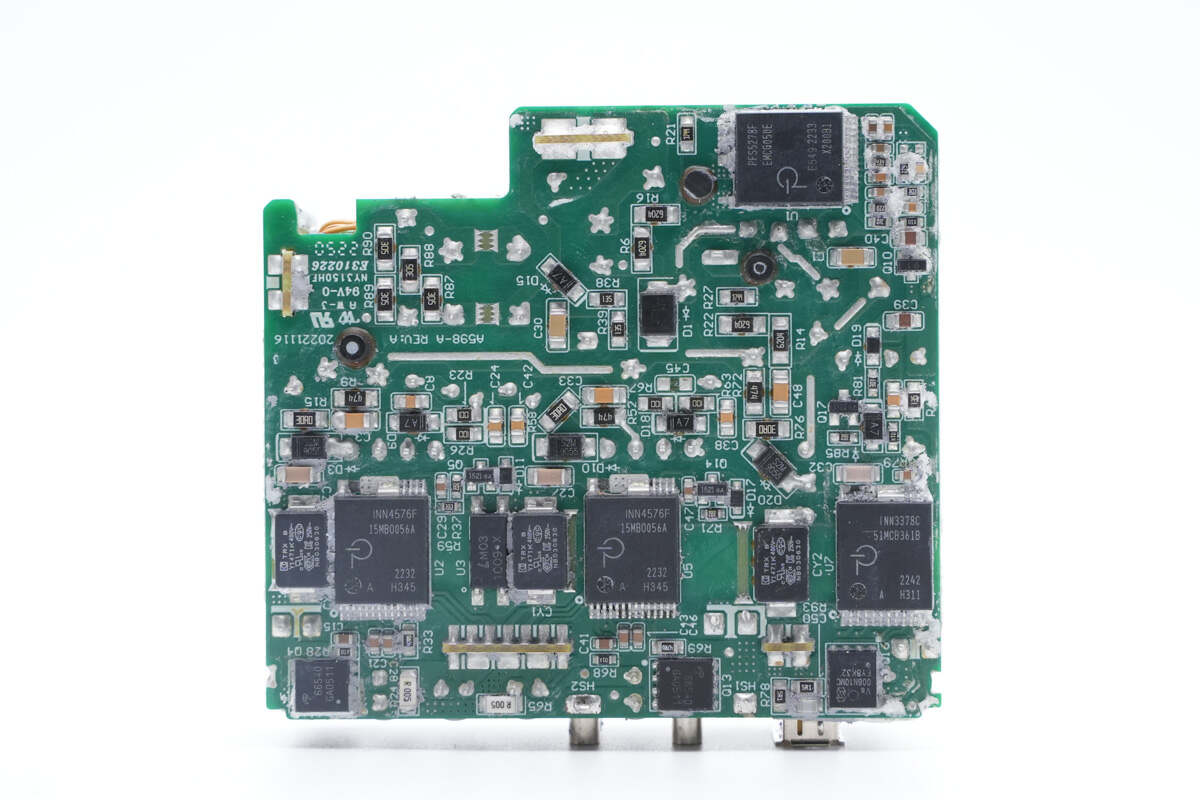 ChragerLAB found it's composed of a PFC circuit and three independent flyback switching power supplies. It is also the first fast charger to use the PI InnoSwitch4-Pro IC with a unique dual transformer design. Next, let's introduce all components inside.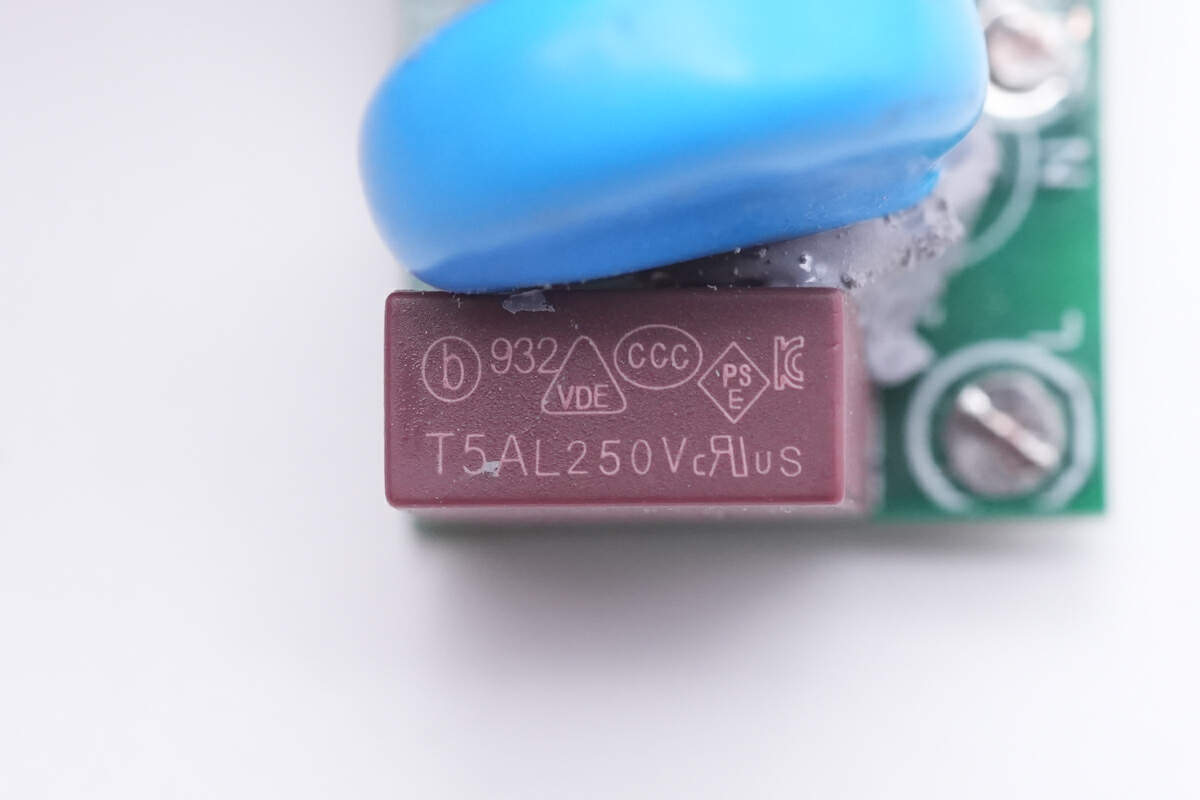 The time-delay fuse marked with 932 is from Betterfuse for input overcurrent protection. 5A 250V.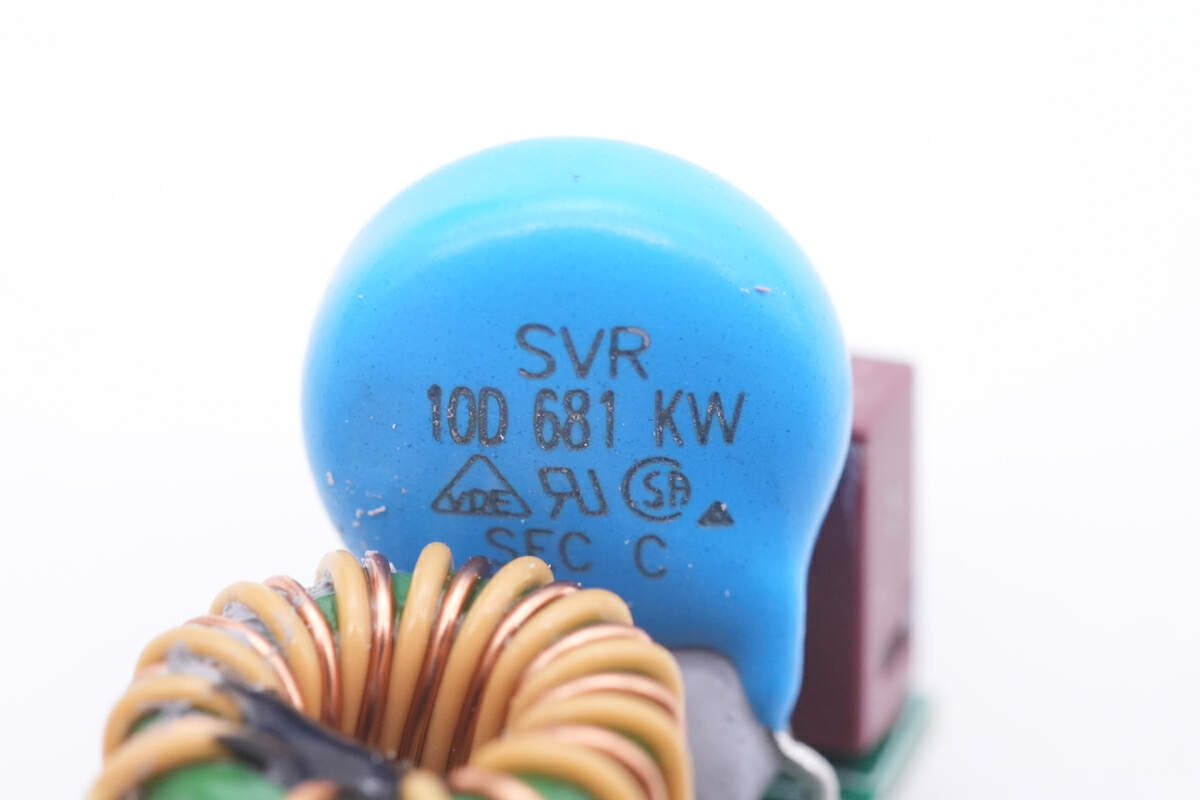 The varistor is used for AC input surge protection.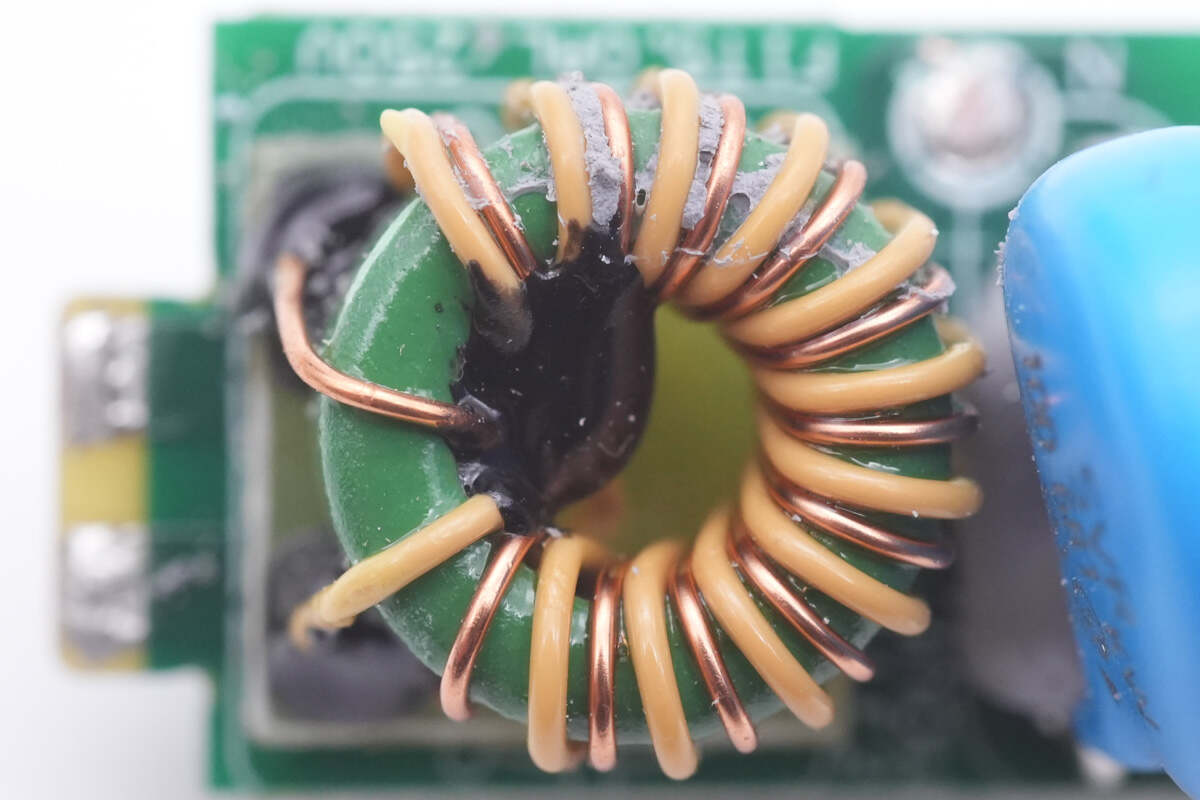 The first common mode choke is also on this small PCB and filters out EMI interference.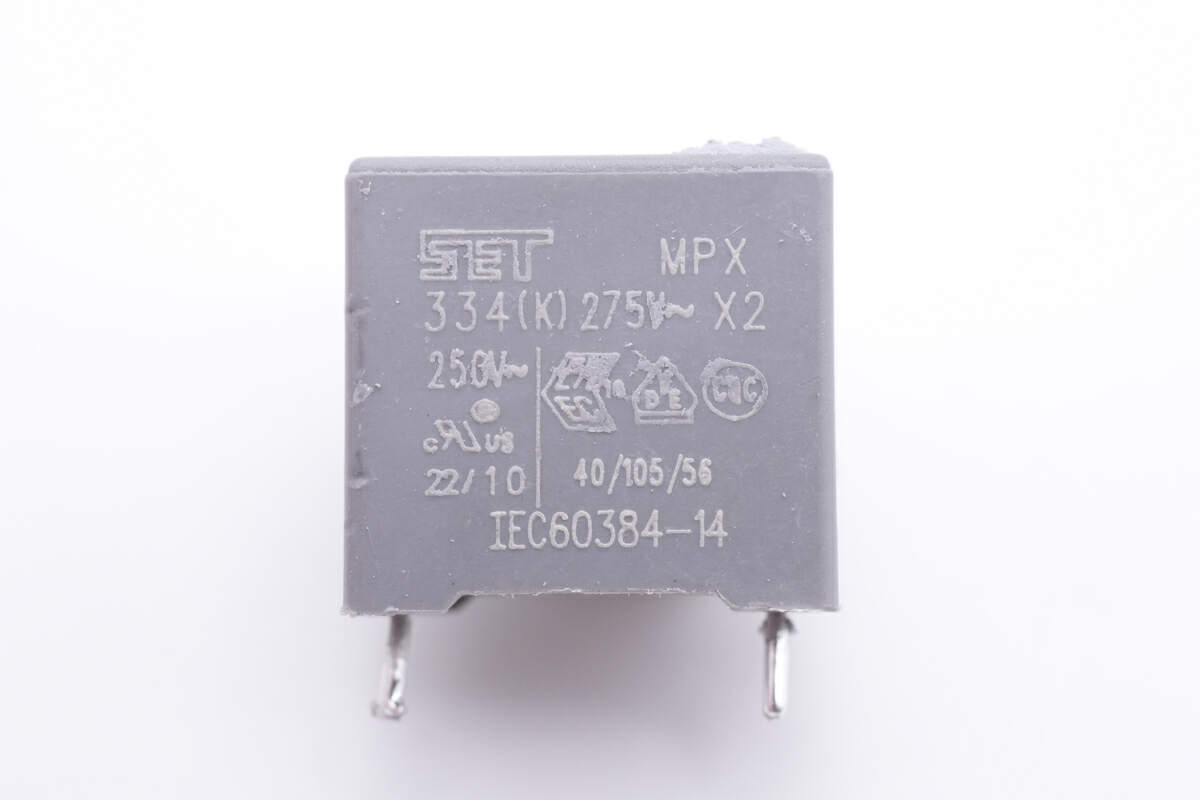 The safety X2 capacitor is from SET with a capacity of 0.33μF.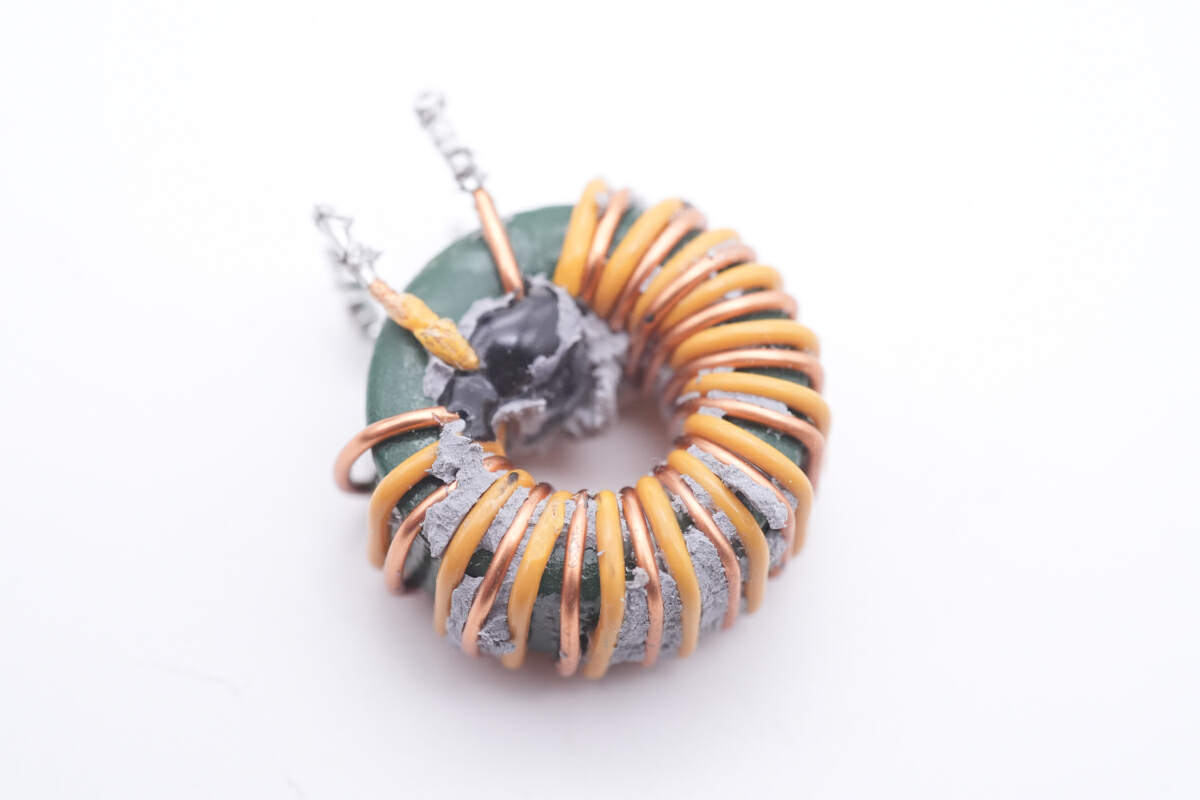 The second common mode choke is also wound with magnet and insulated wires.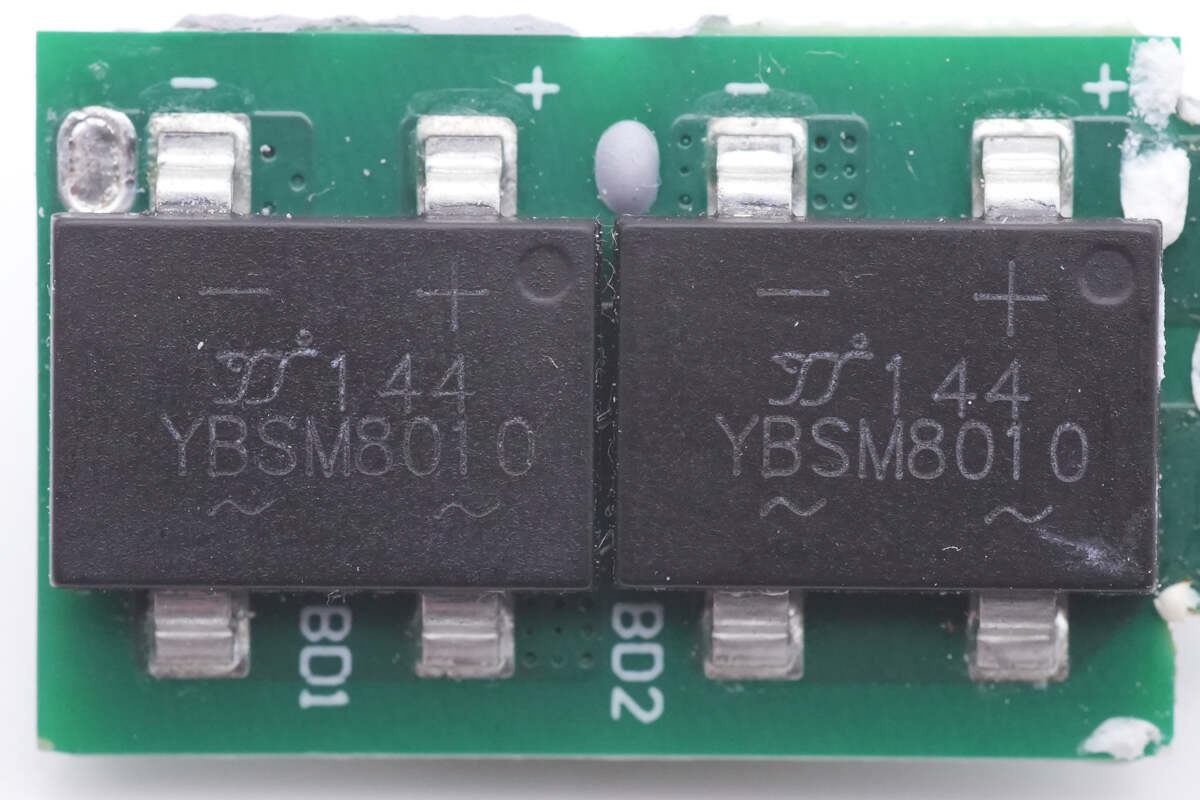 Those two bridge rectifiers are from Yangjie, model is YBSM8010. They're connected in parallel to dissipate heat evenly. 8A 1000V.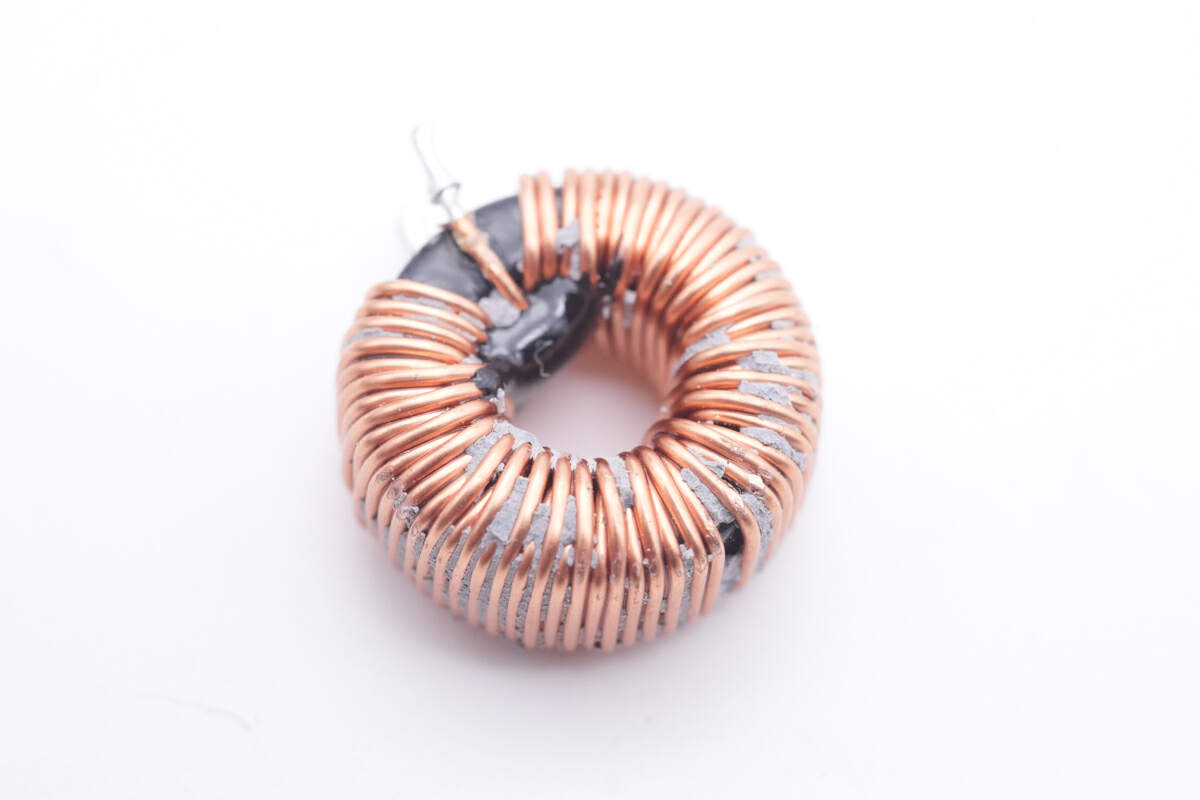 This is the filter inductor.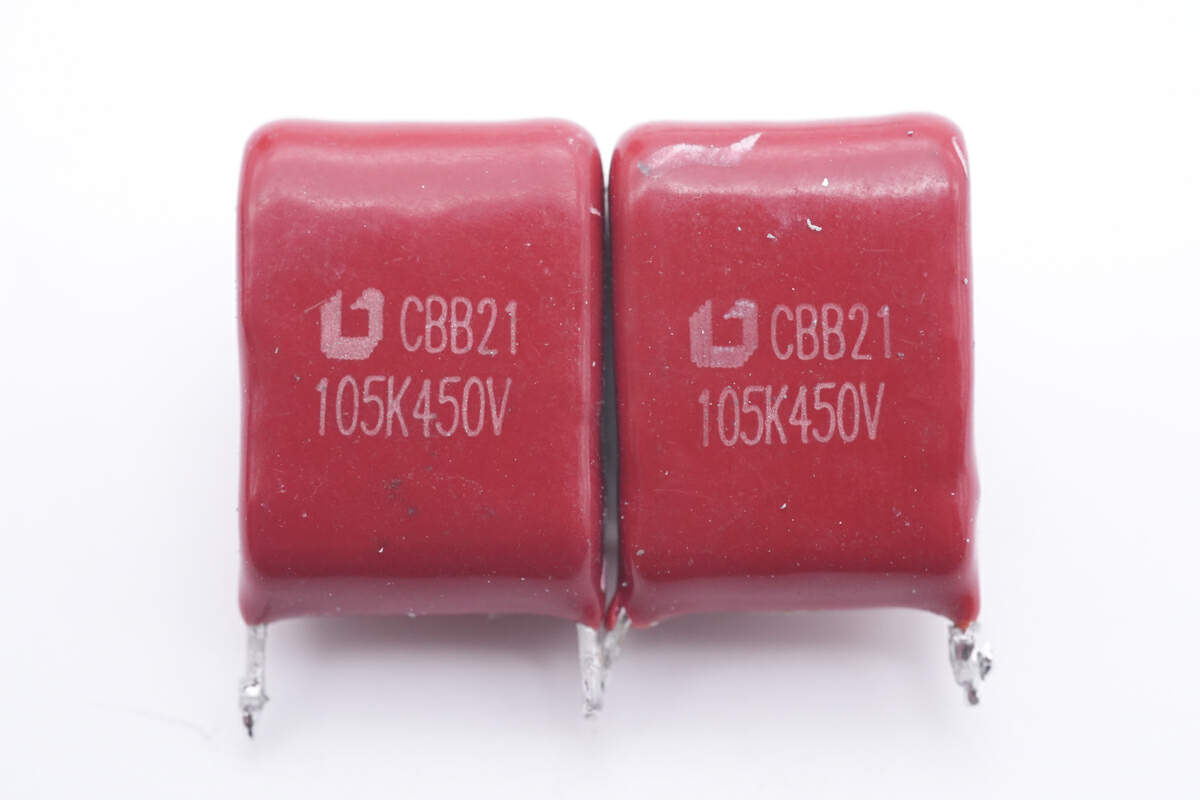 Two CBB red film capacitors are 1μF 450V.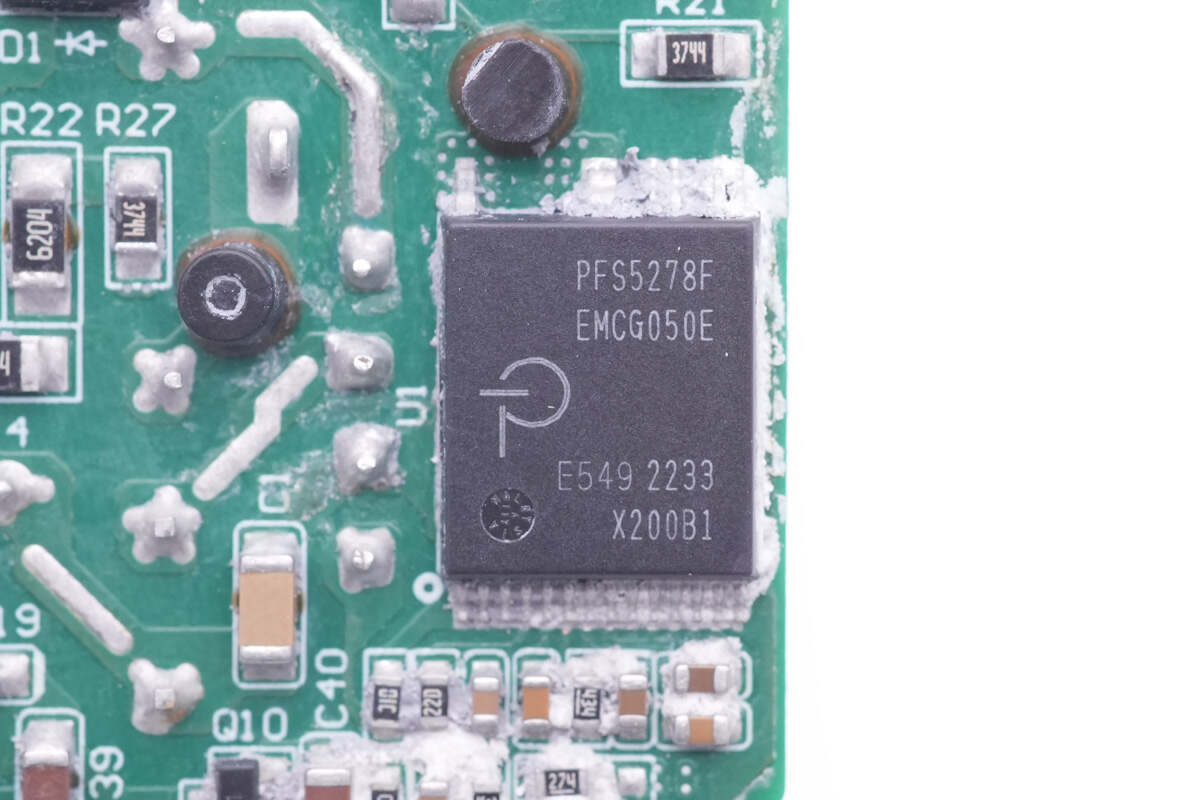 The PFC boost controller is from PI and adopts InSOP-T28F package, model is PFS5278F. It integrates a 750V PowiGaN switch to optimize efficiency and achieve high integration.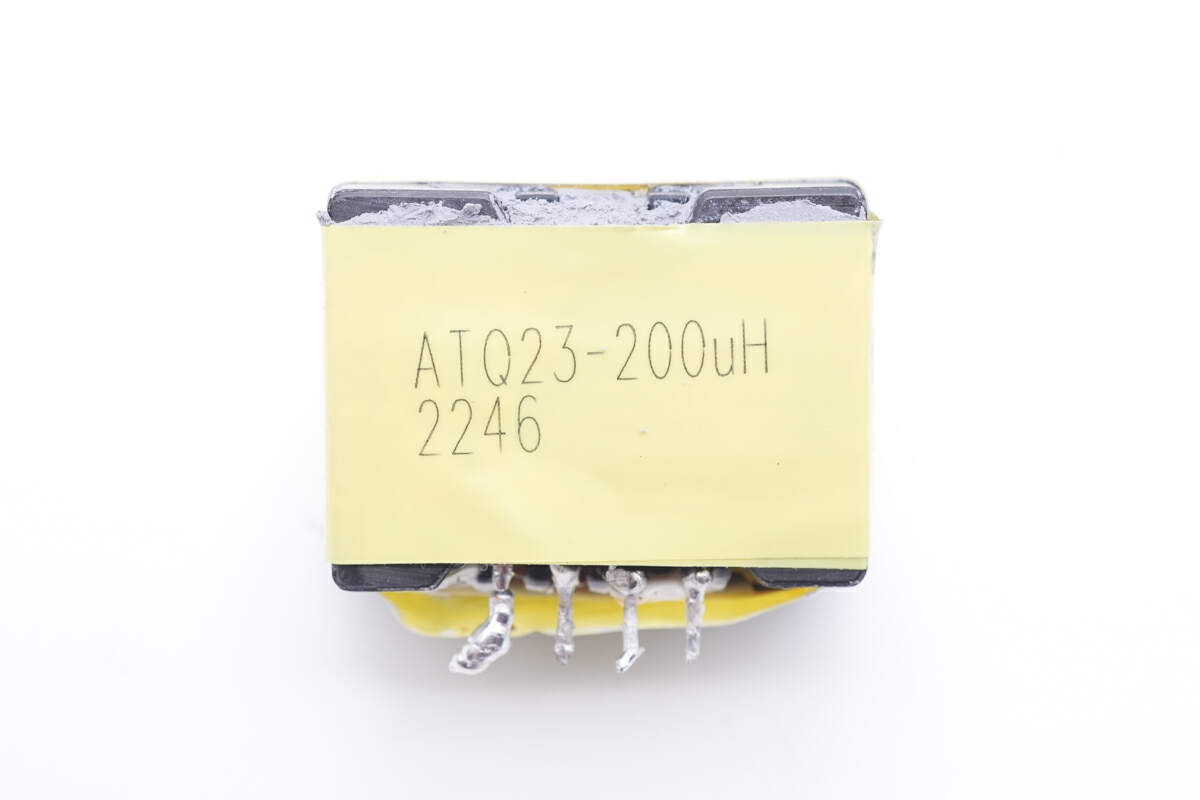 The magnetic core of the PFC boost inductor is ATQ23.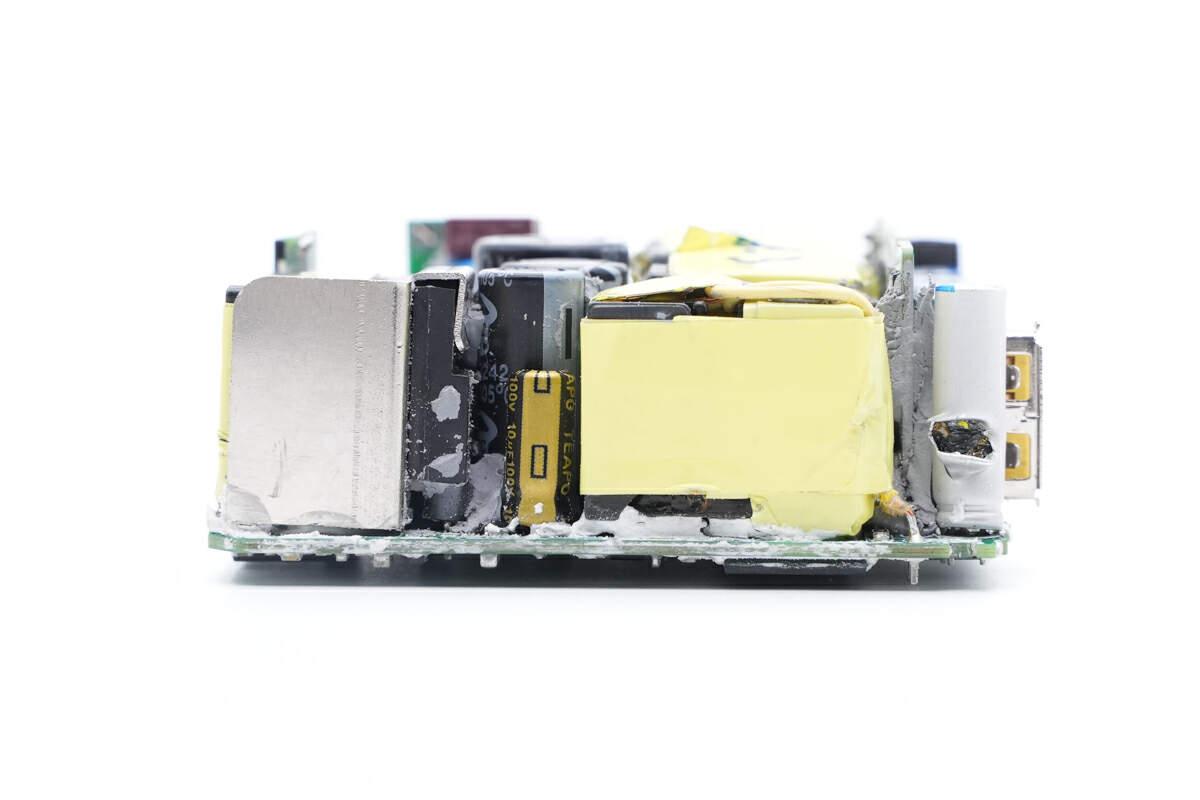 The PFC boost rectifier is fixed on the metal heat sink, and the high-voltage filter capacitor, the capacitor that powers the main control chip and the transformer can be seen on this side.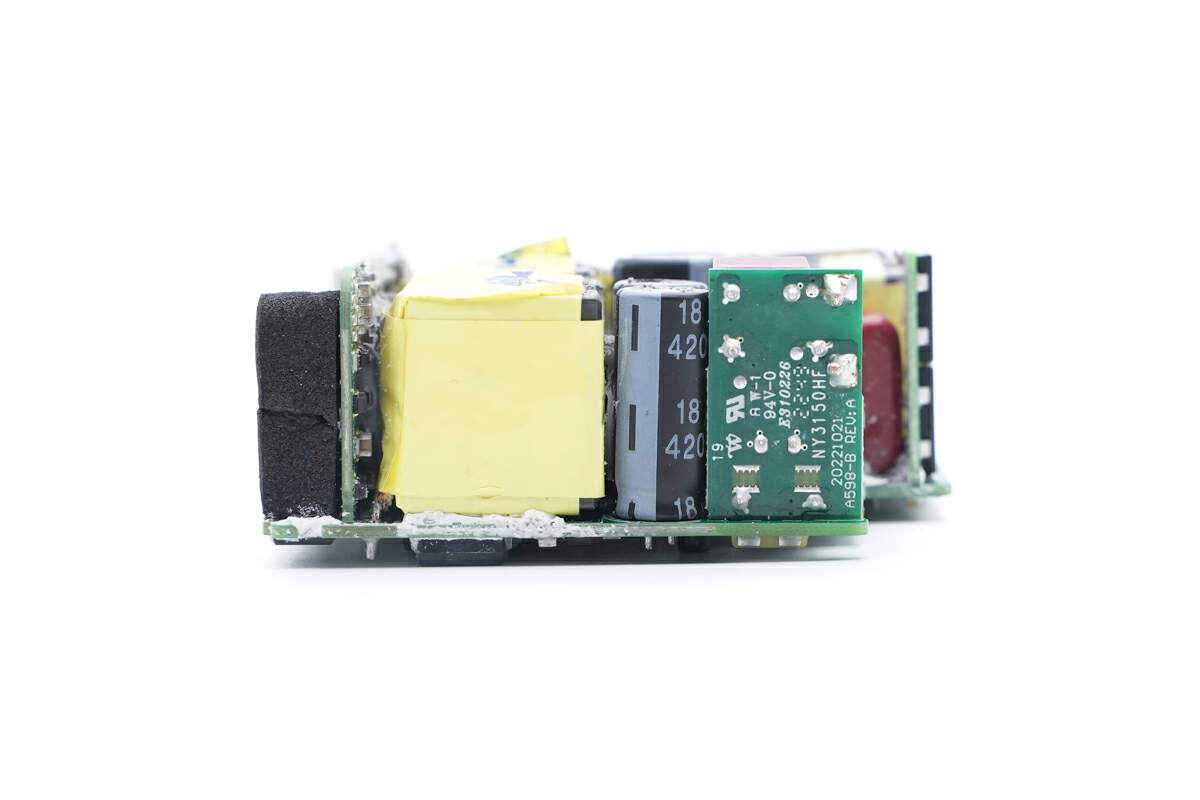 There are also high-voltage filter capacitor and transformer on the other side.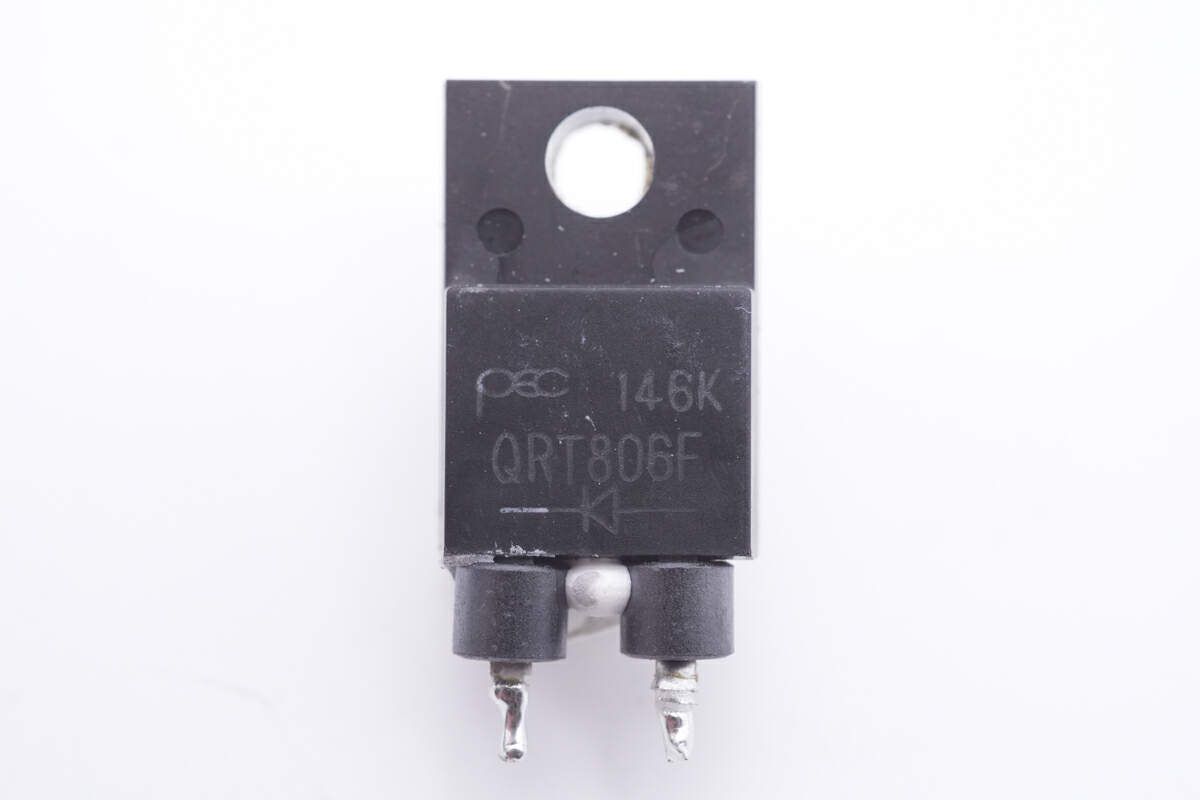 The PFC boost rectifier is from PANJIT, model QRT806F, which adopts ITO-220 package. It's an ultra-fast recovery diode. 600V 8A.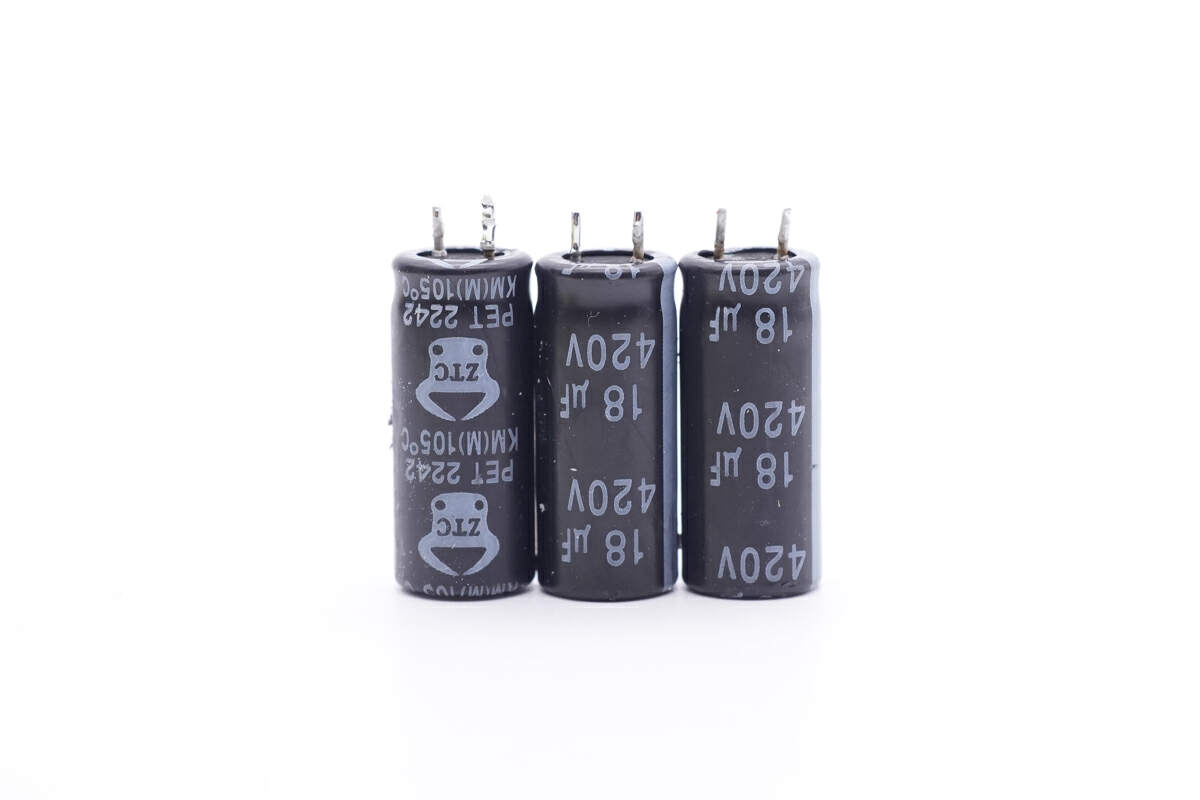 There are five electrolytic capacitors for input filtering, three of them are 420V 18μF.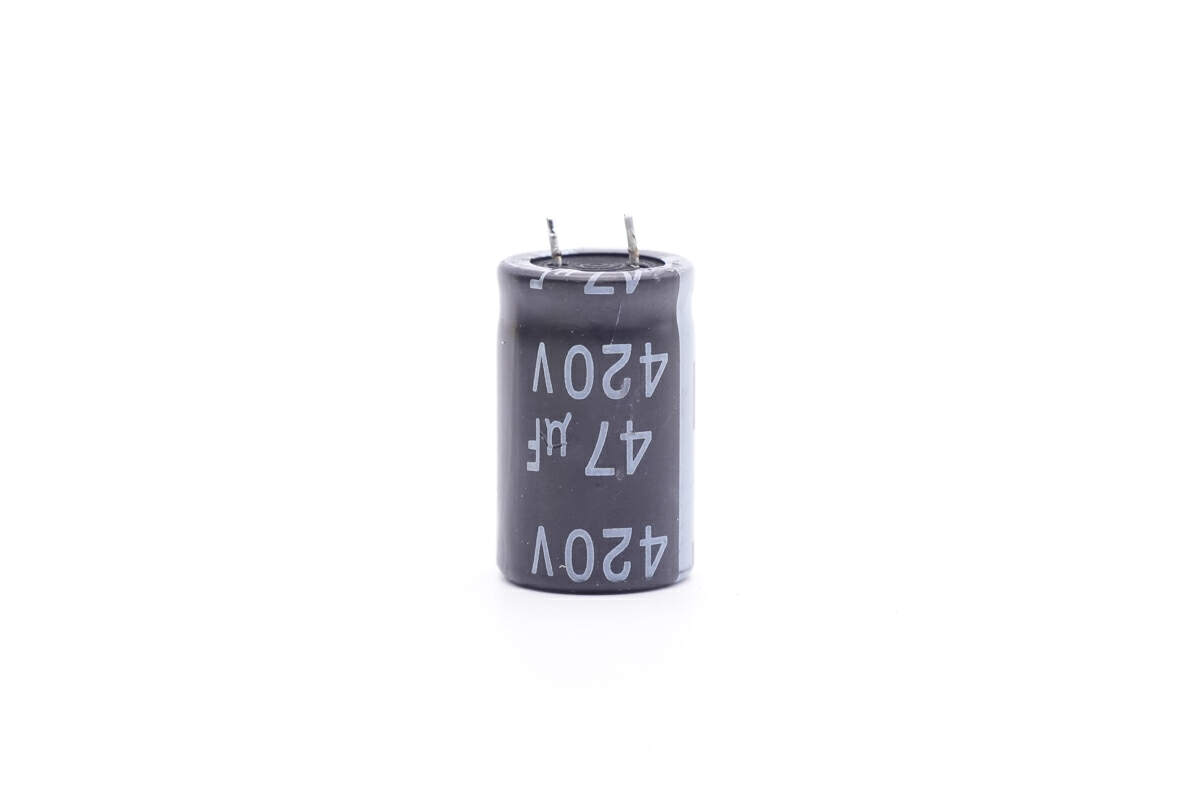 This one is 420V 47μF.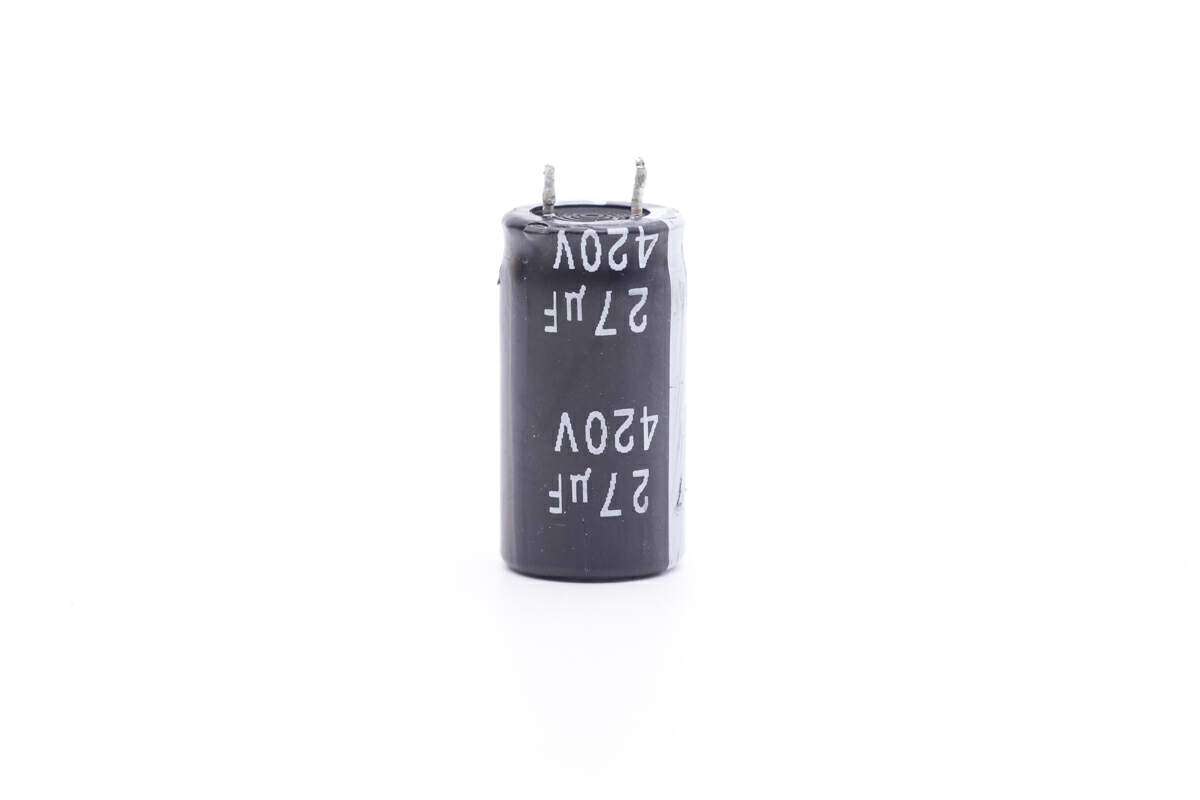 And the last one is 420V 27μF. 128μF in total.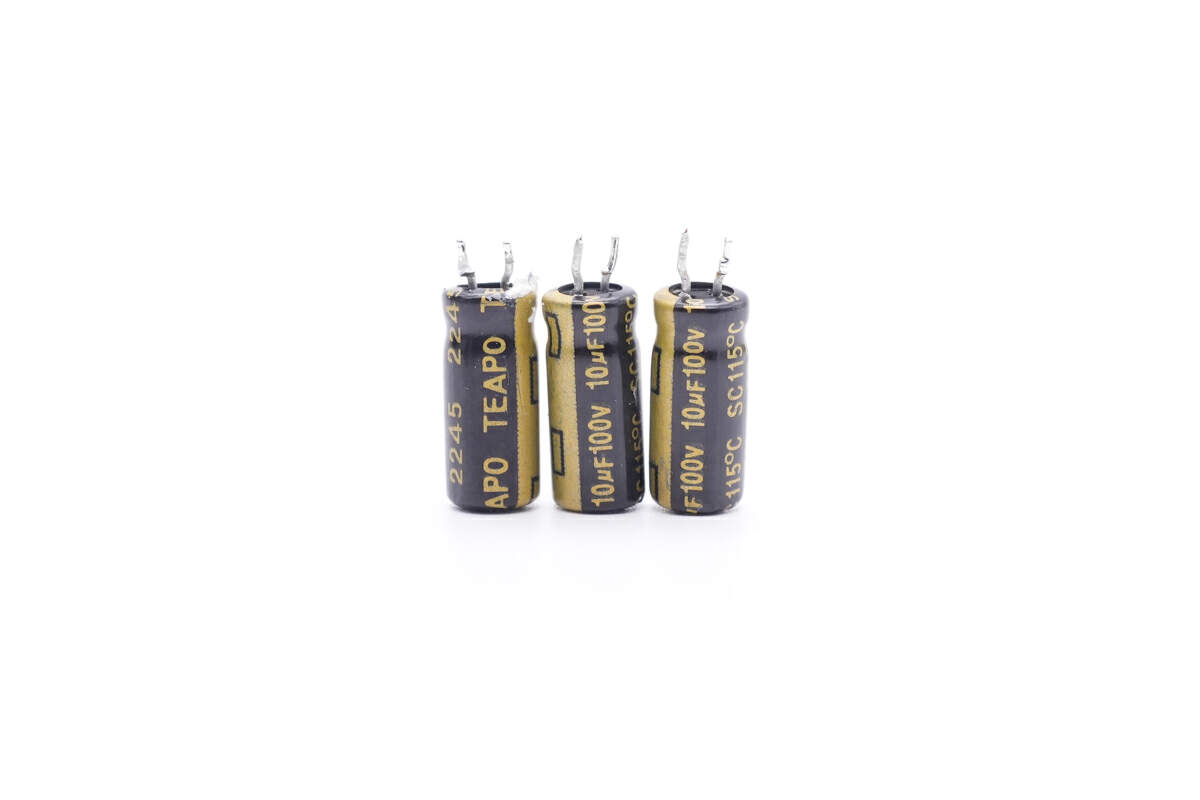 Three capacitors that power three master control chips are all from TEAPO. 100V 10μF for each.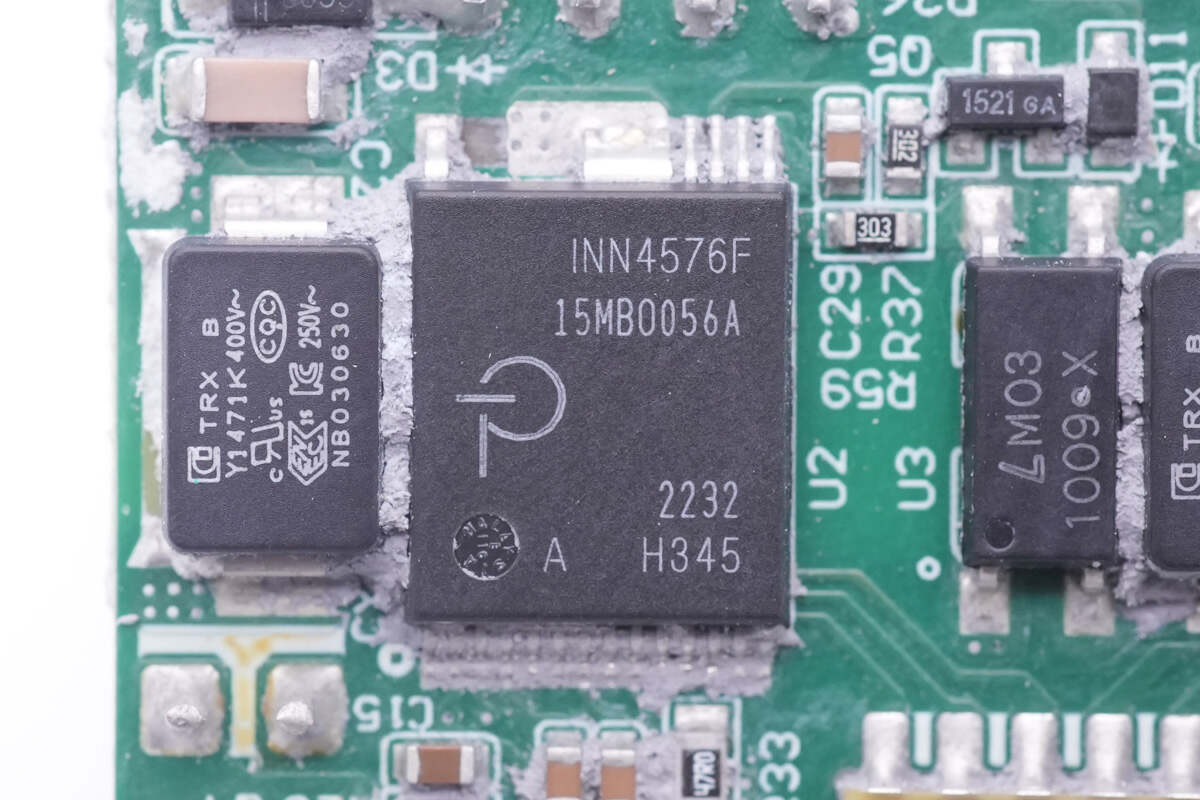 This master control chip correspond to one of the USB-C ports. It's from PI InnoSwitch4-Pro series and integrate a 750V PowiGaN switch. It also supports flyback and ZVS flyback topology. A single chip can support up to 80W output power. Model is INN4576F.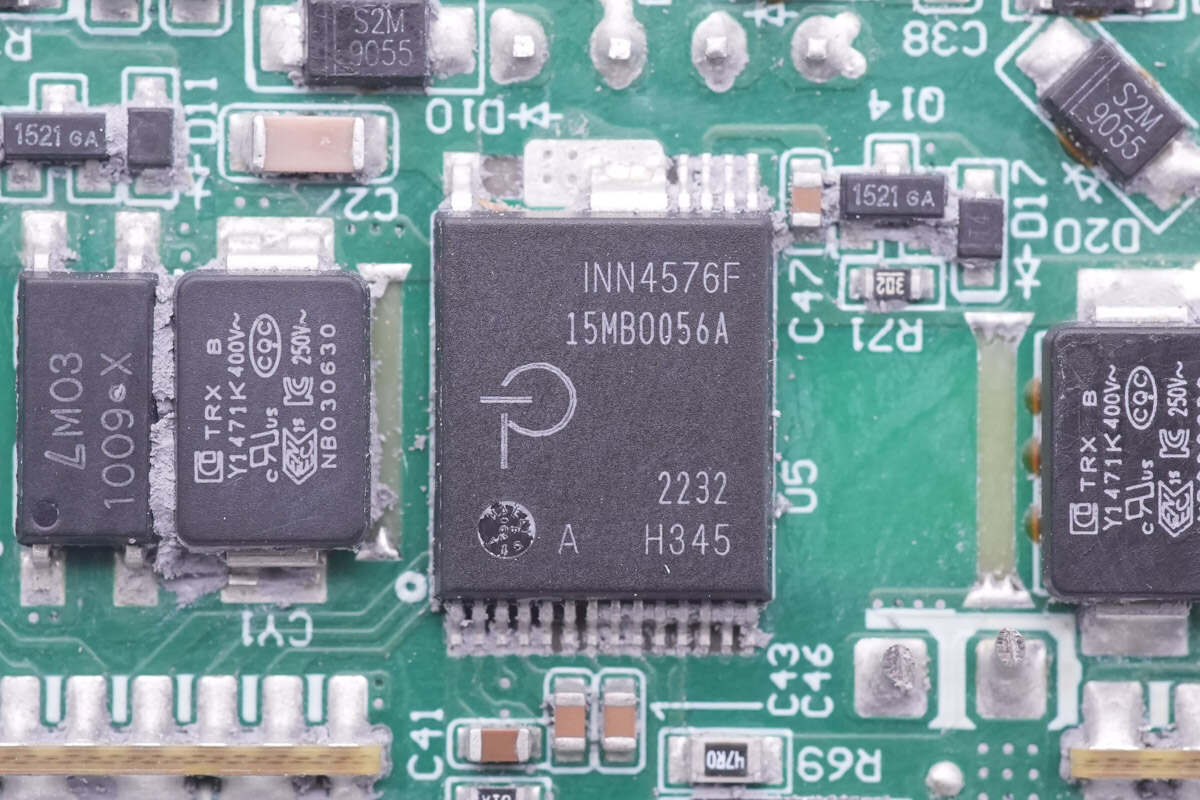 And here is the exact same master control chip correspond to other USB-C port.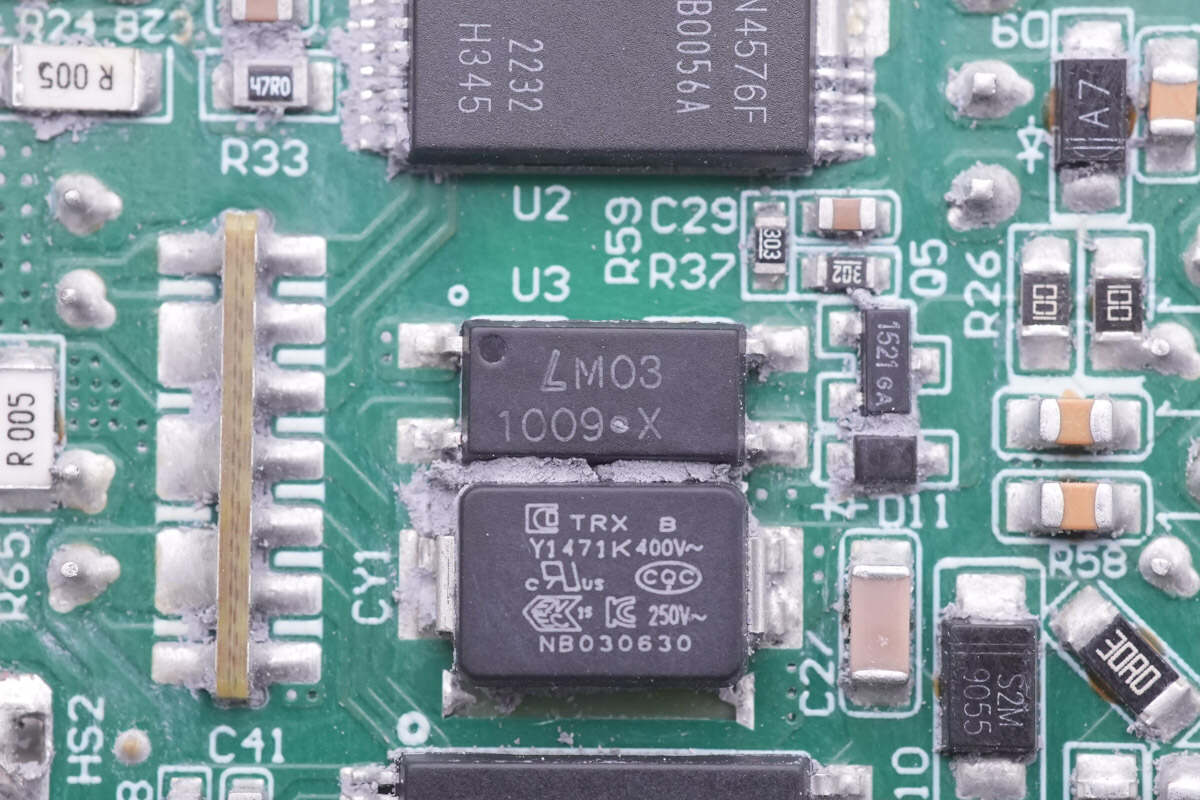 The 1009 optocoupler is between two chips and regulates the output voltage.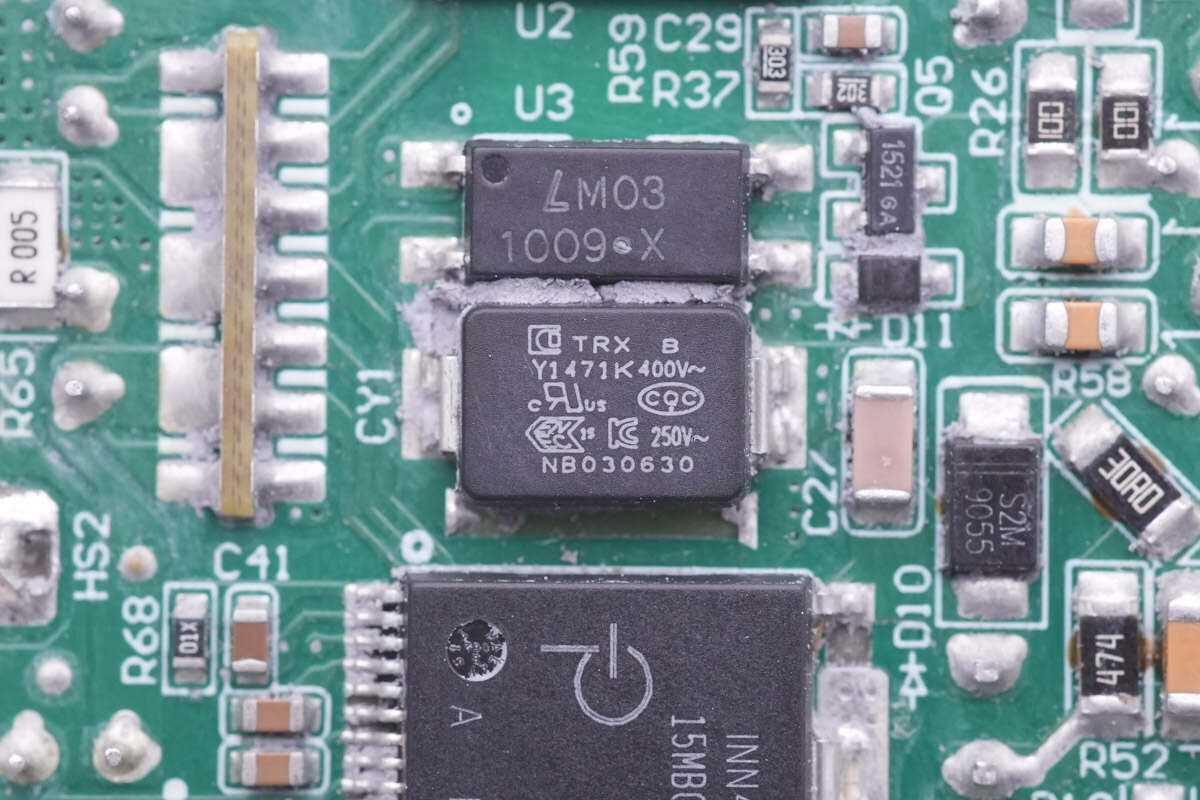 The SMD Y capacitor is from TRX, model TMY1471K, which features in small size and light weight, and are very suitable for high-density power supply products such as GaN charger.
TRX focuses on the R&D, production and sales of passive components, with a registered capital of 100 million yuan. It has two types of capacitor brands: SMD TRX and DIP TY capacitors. TRX will devote itself to the research of ceramic materials in order to provide customers with more solutions.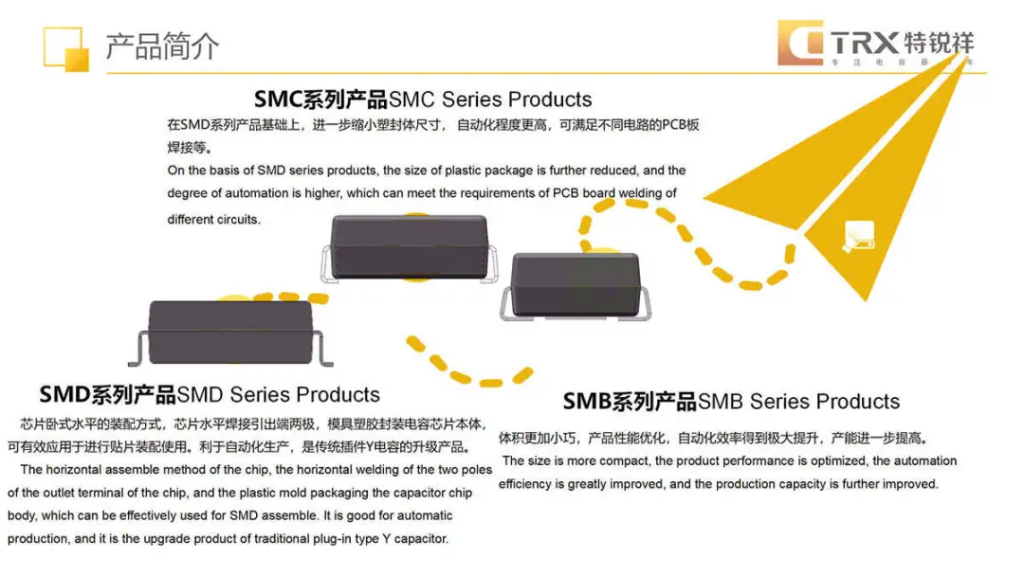 This is the introduction for TRX's products.
ChargerLAB also found that Baseus Qualcomm QC5 certified 100W GaN fast charger, Mcdodo 100W GaN charger, OPPO 65W super flash GaN charger, Lenovo 90W GaN fast charger, Nubia 65W GaN charger, Baseus 120W GaN plus silicon carbide PD charger and other dozens of high-power chargers are using TRX SMD Y capacitor. It can also be used in ARUN, DIVI, Belkin 20W mini fast charger, the performance has been widely recognized by customers.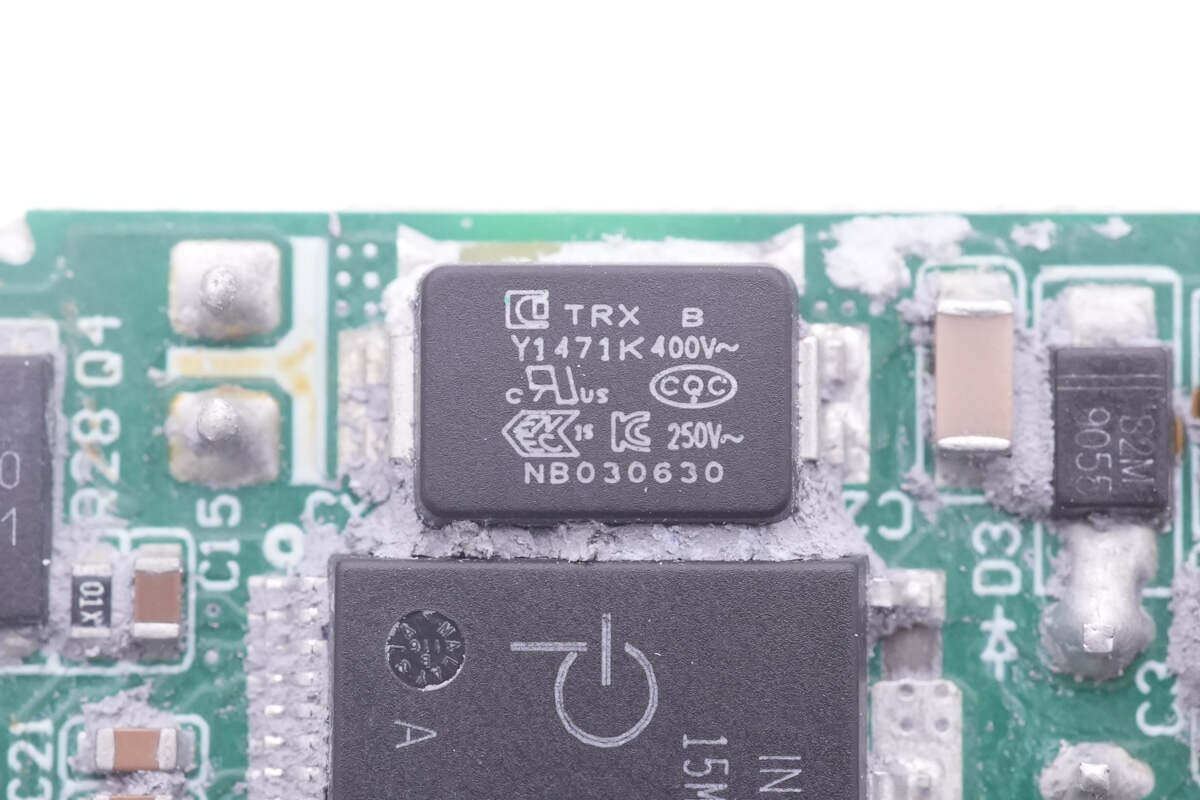 And here is another same SMD Y capacitor from TRX.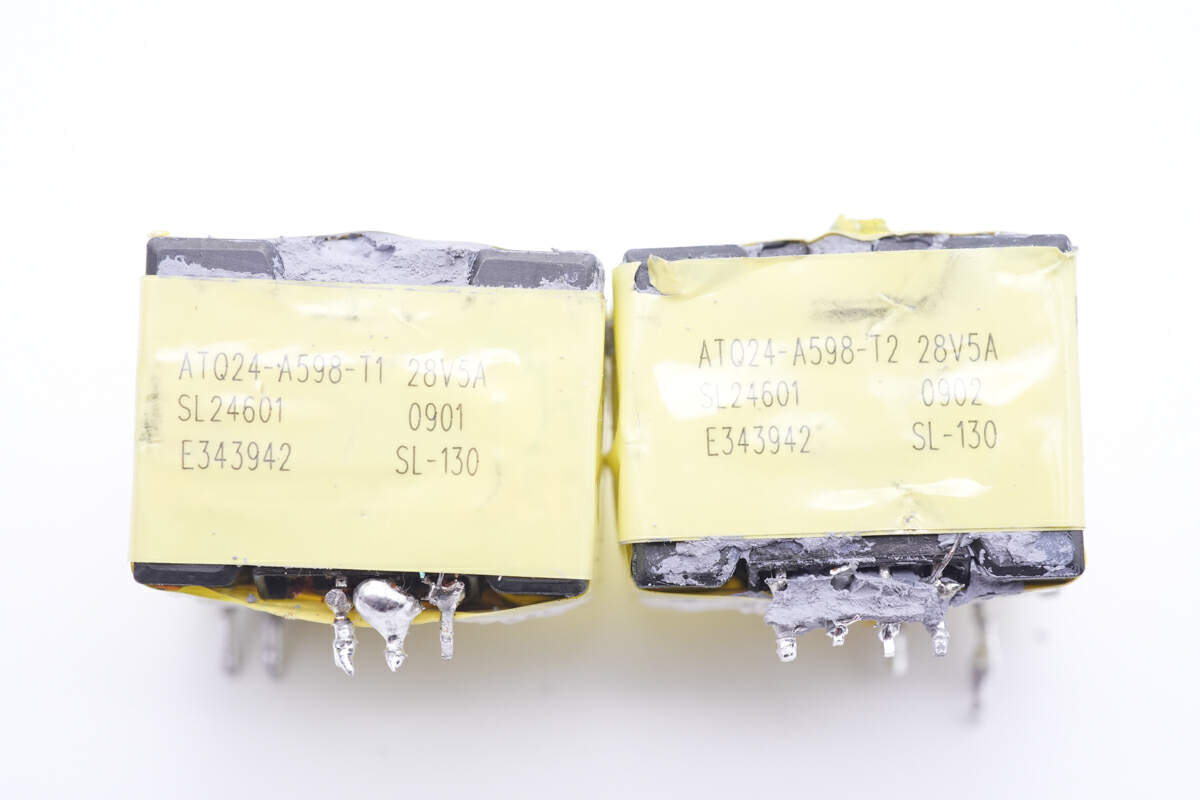 And both transformers adopt ATQ24 magnetic cores.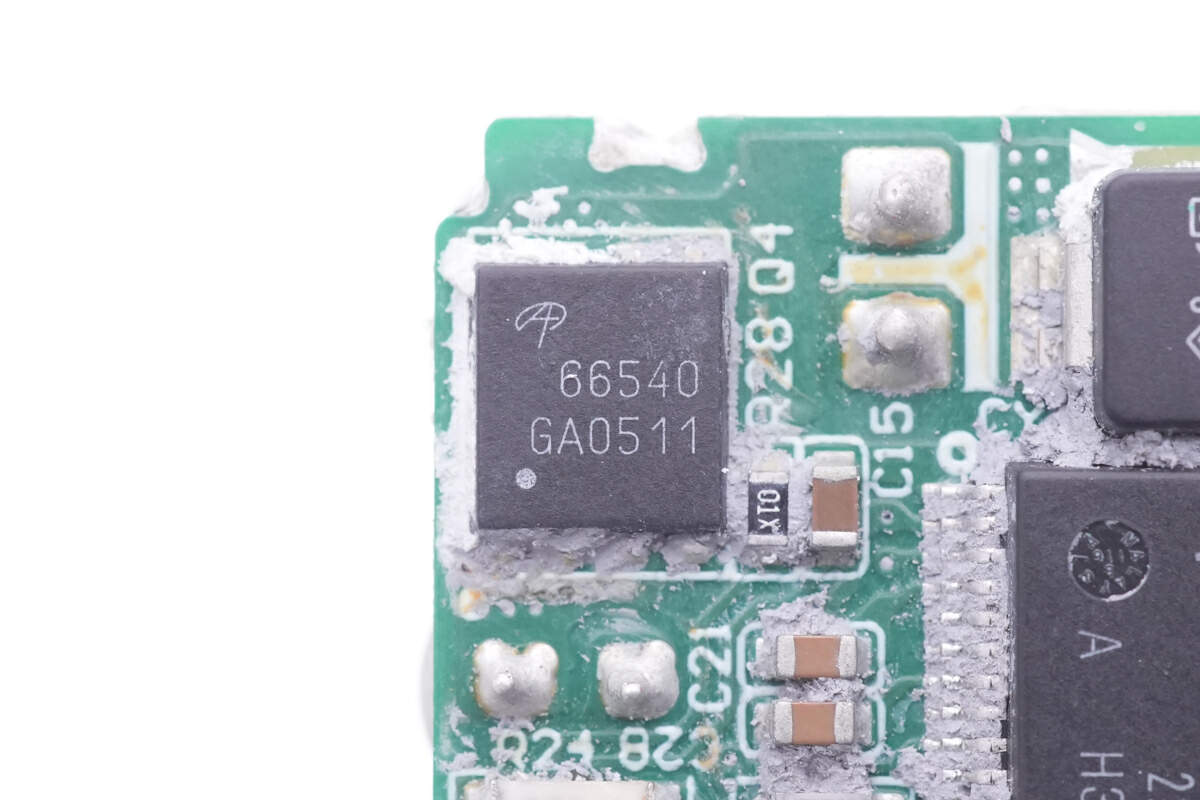 The synchronous rectifier marked with 66540 is from AOS.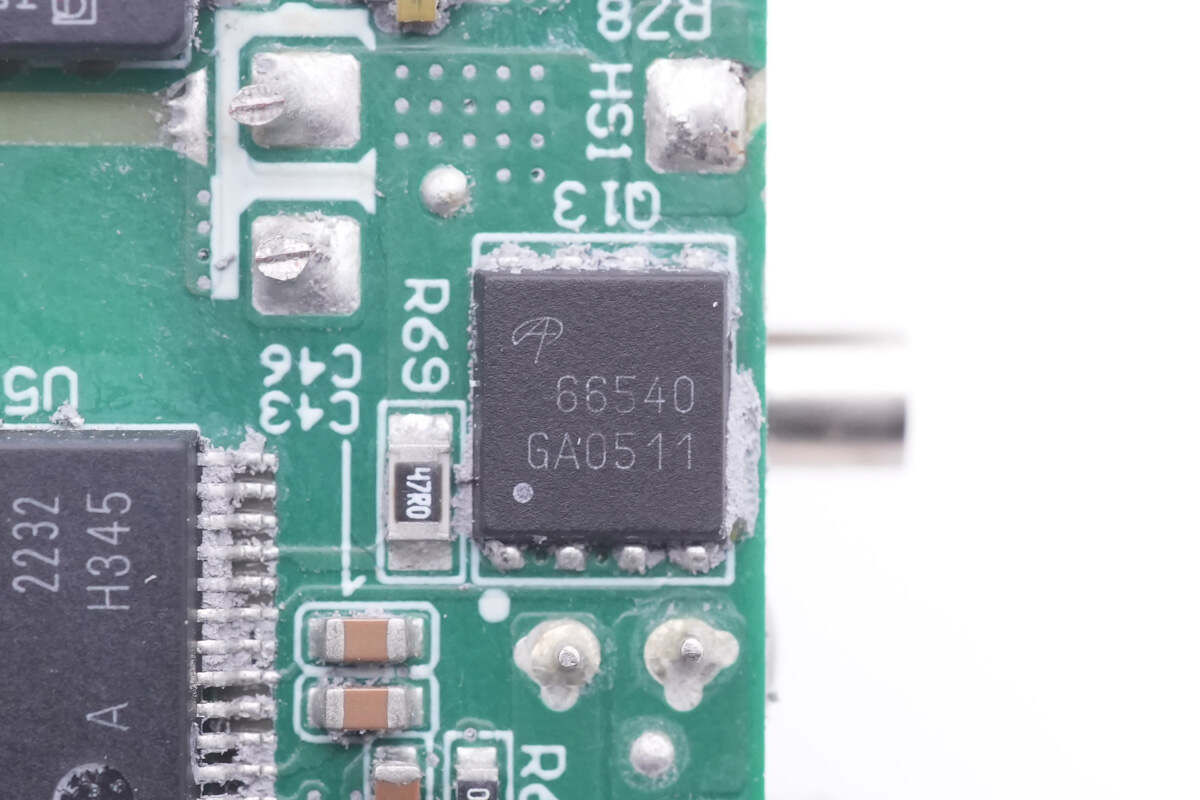 Again, there is another same chip here.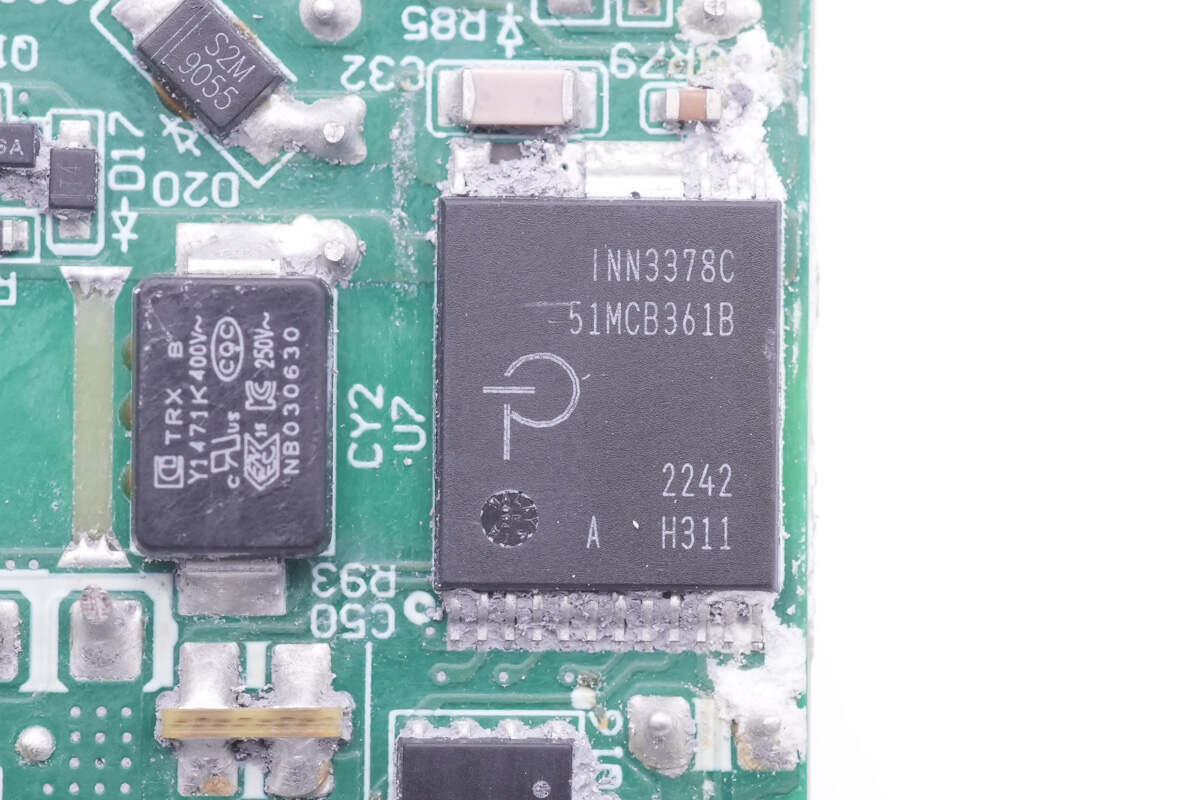 Then, move to the USB-A. The master control chip of USB-A is also from PI InnoSwitch3-Pro series. Model is INN3378C. It integrates PWM controller, MOSFETs, synchronous rectification controller, etc.
According to official information from PI, it also incorporates PI's exclusive PowiGaN technology, which means it is equipped with GaN power components, allowing for higher power output compared to traditional MOSFETs.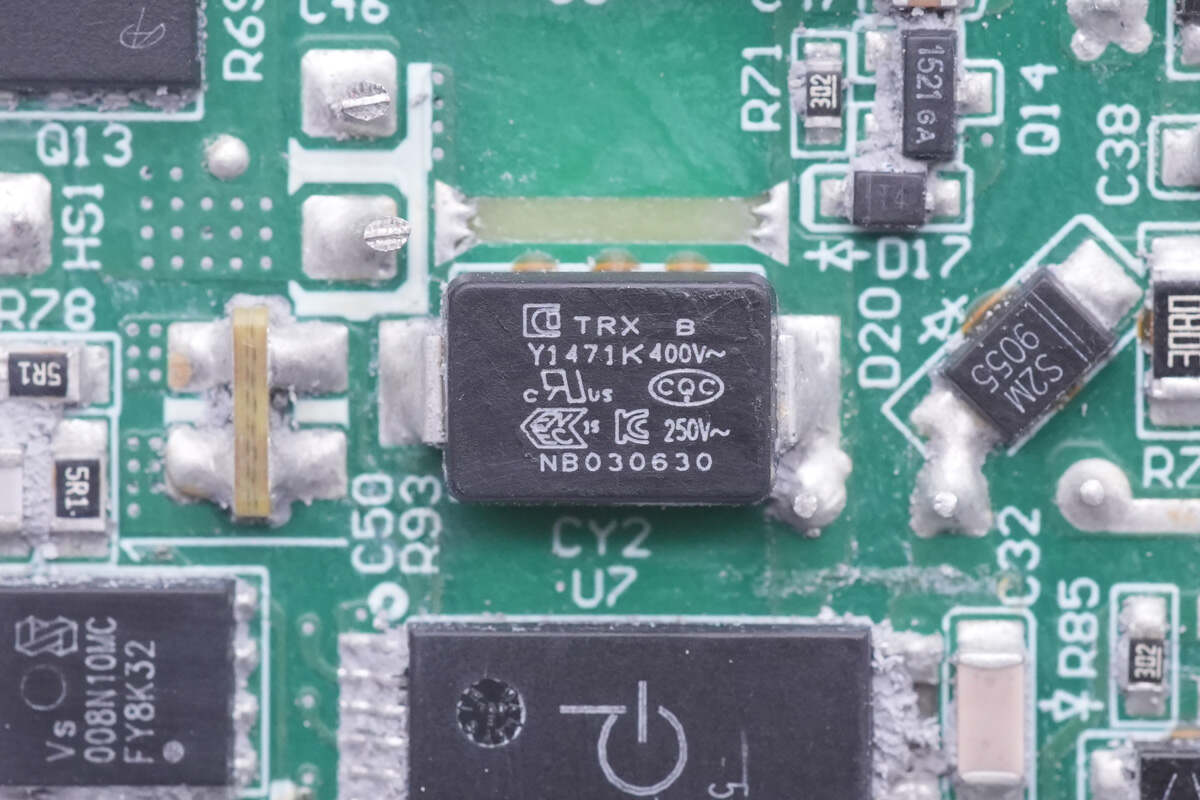 The SMD Y capacitor is also from TRX with the same model of TMY1471K.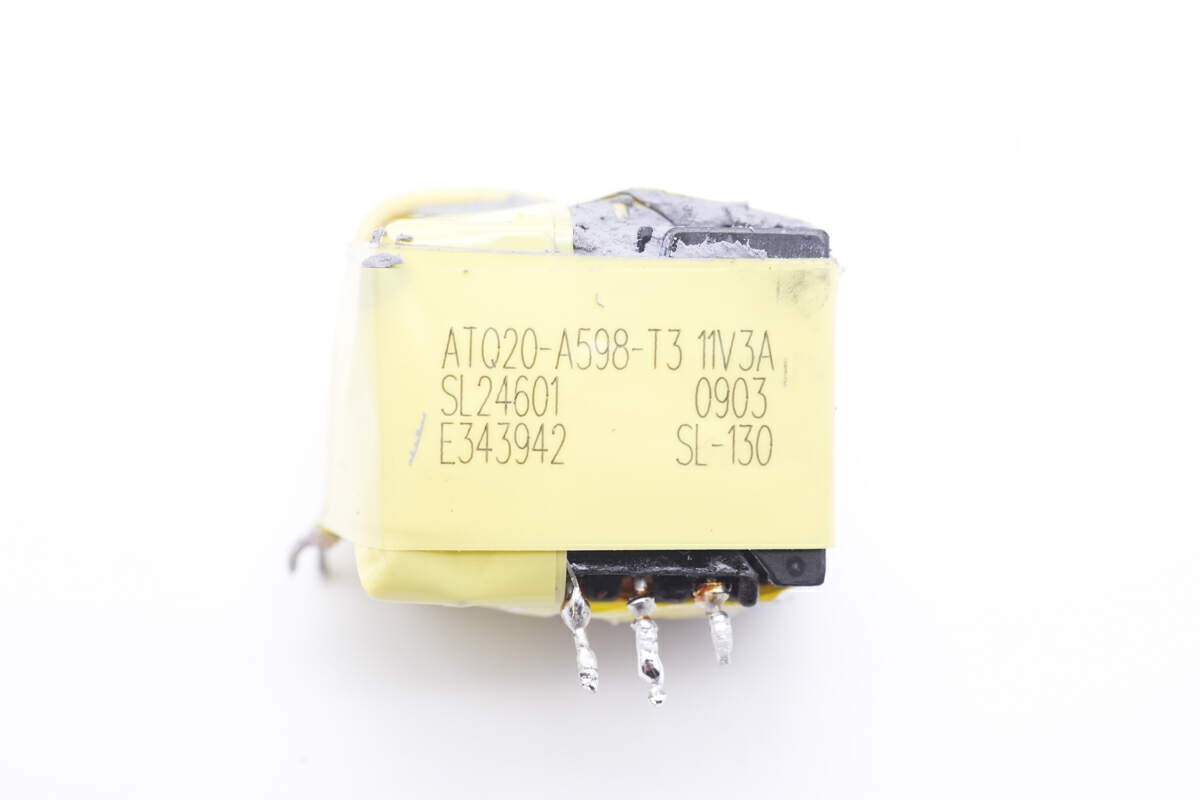 The transformer of USB-A adopts ATQ20 magnetic core.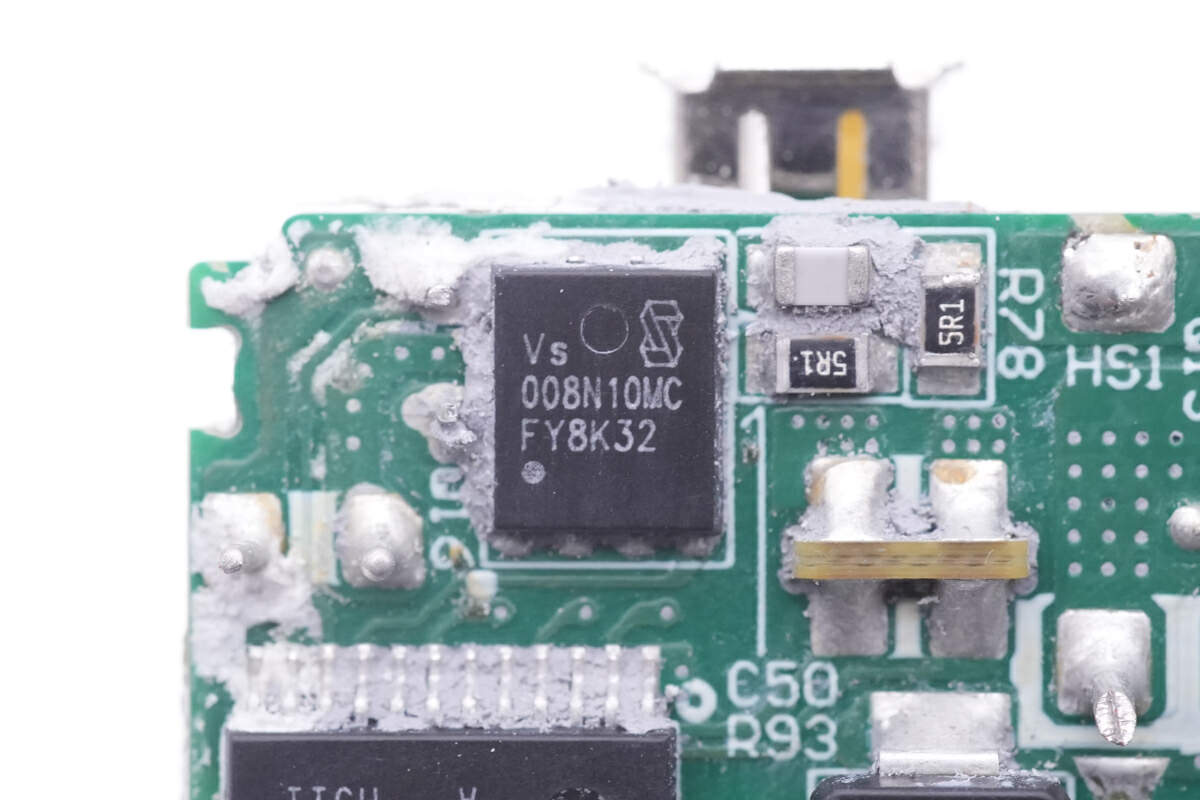 The synchronous rectifier is from Vergiga semi and adopts PDFN5 x 6 package. Model is VSP008N10MSC. 100V 6mΩ.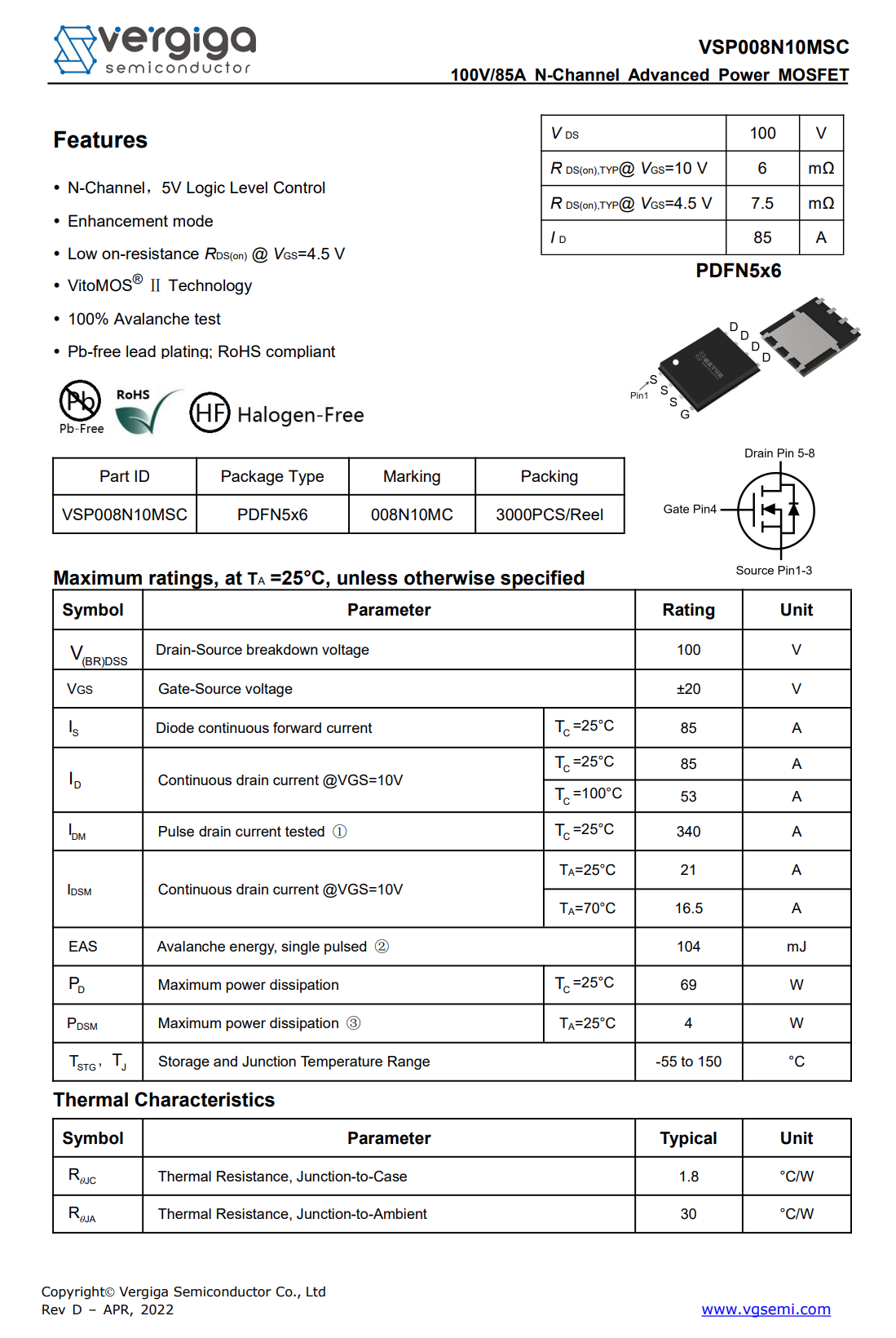 Here is all the information about Vergiga semi VSP008N10MSC.
ChargerLAB also found that ASUS adol 65W GaN charger, Nubia 65W three-port GaN fast charger, Lenovo 65W PD fast charger and other products are using Vergiga semi VSP008N10MSC. It is also used by many well-known brand products such as Huawei, Xiaomi, Samsung, and OPPO.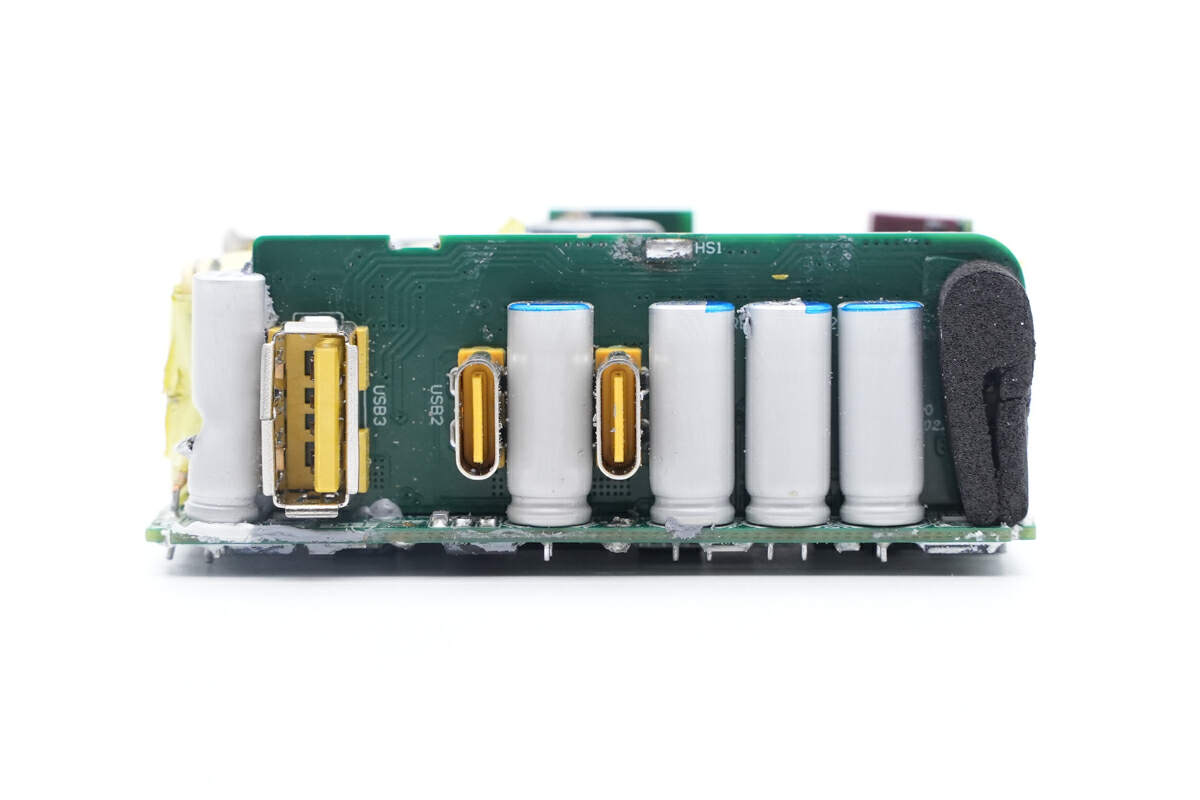 Moving on to the output end. The solid capacitor for output filtering is soldered on the main board, the three USB sockets are located on the small board, and the indicator light is surrounded by foam to prevent light leakage.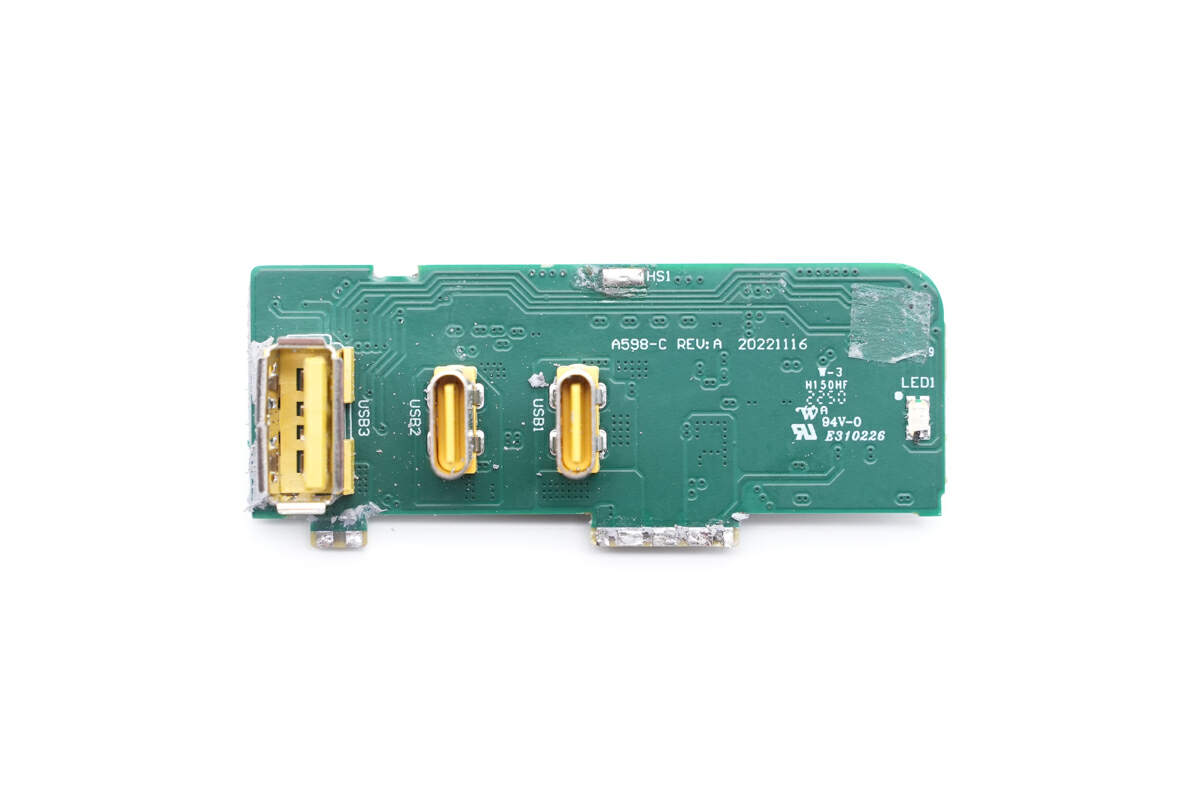 Remove the small board at the output end, and there are no other components on the front except the USB sockets and the indicator light.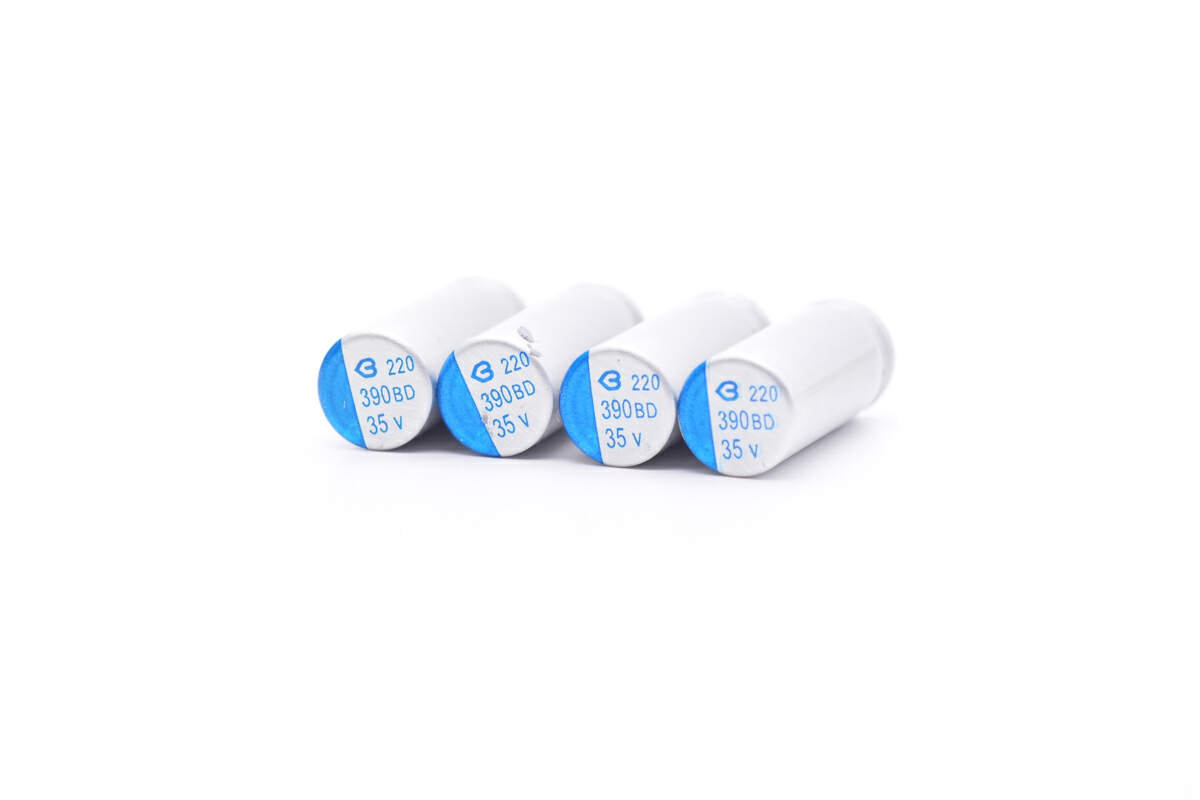 Those four solid capacitors for output filtering are all from BERYL BD series. 35V 390μF.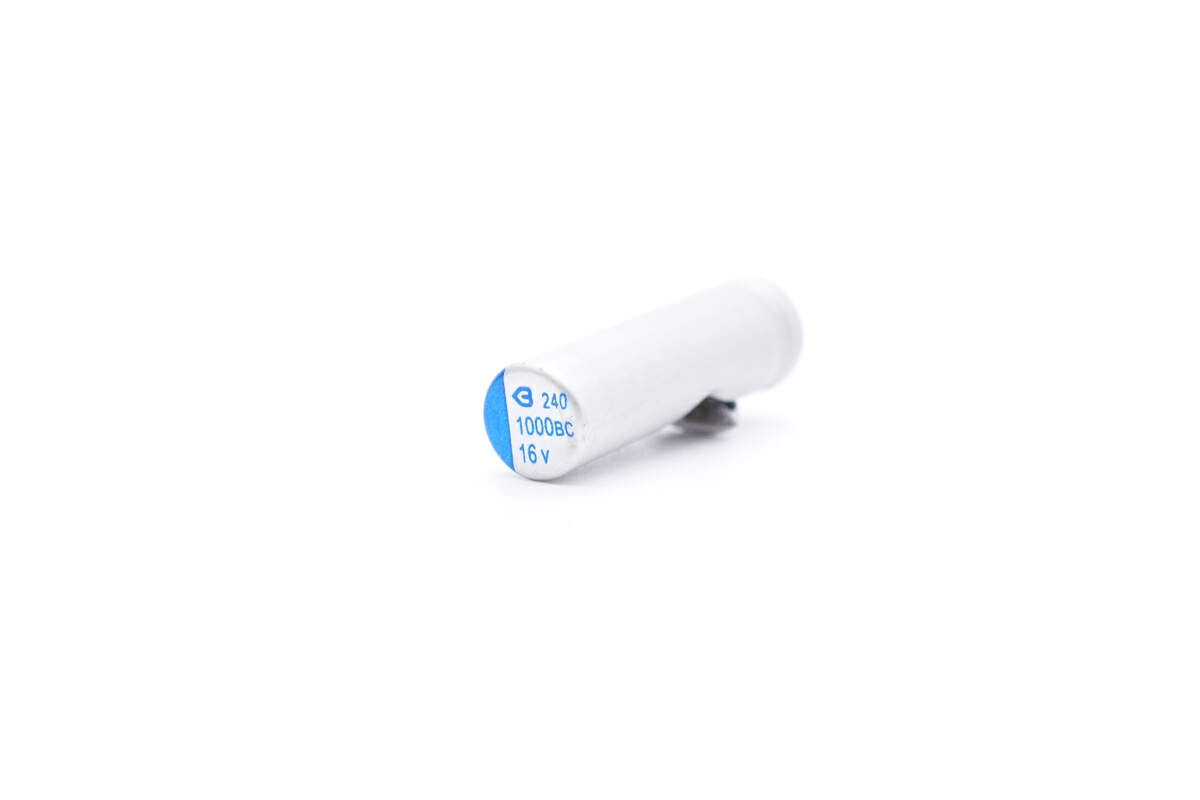 And this one is used for output filtering of USB-A. 16V 1000μF.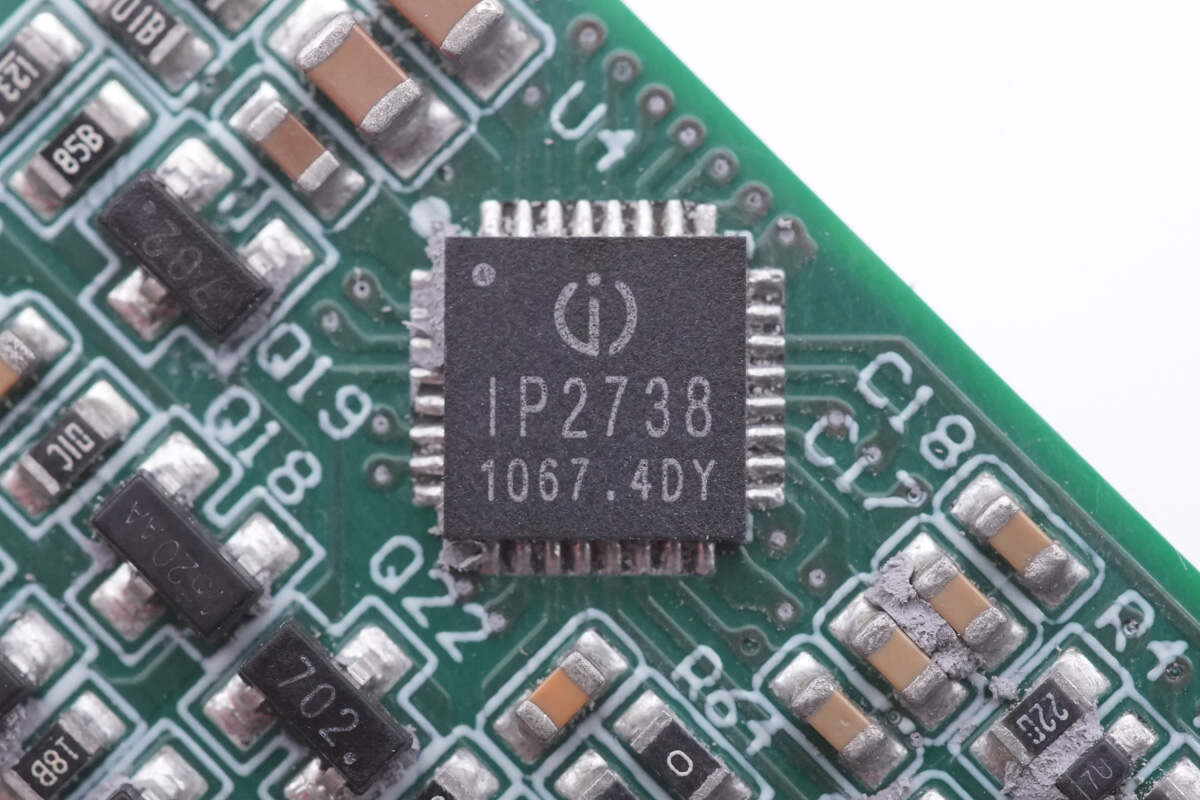 The protocol chip of two USB-C ports is from Injonic, model is IP2738. The IP2738 is a dual-channel protocol chip intended for fast charging applications ranging from 18W to 140W. It boasts independent feedback control alongside independent USB PD control, just like integrating two IP2736 chips into one. Its fast-charging specifications are indistinguishable from those of the IP2736. Additionally, the chip supports USB PD3.1 28V EPR levels, as well as PD3.0/PPS and a broad range of other fast-charging protocols with excellent compatibility.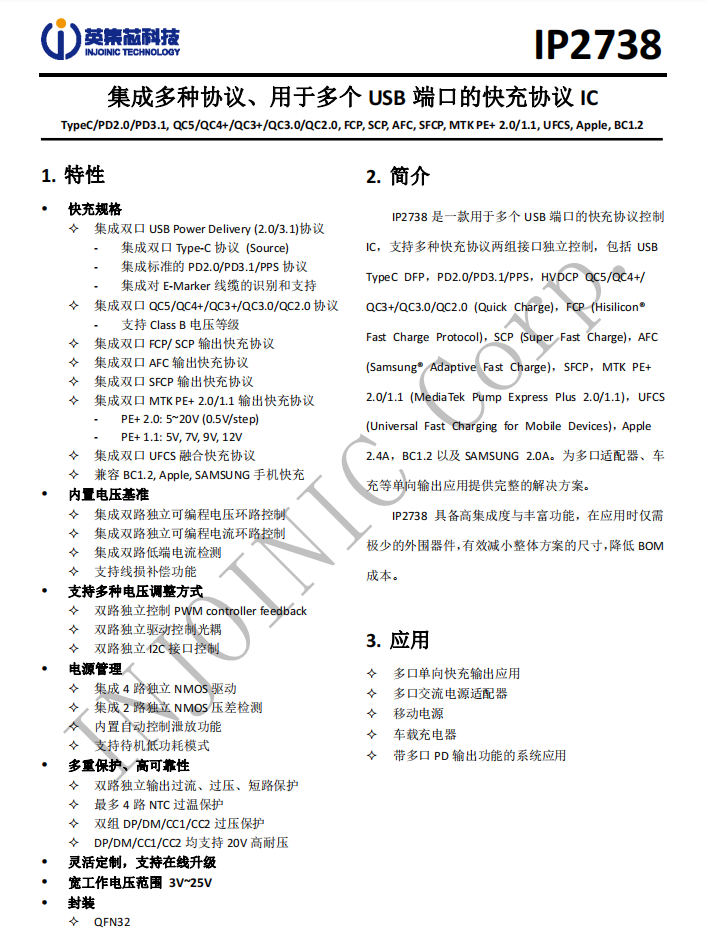 The INJOINIC IP2738 contains four independent NMOS drivers capable of controlling multiple ports. Its functionality includes switching multiple VBUS MOSFETs for output port switching, parallel control of two power supplies, and dual independent overcurrent, overvoltage, and short-circuit protections to ensure safe usage.
The INJOINIC IP2738 has previously been used in Mcdodo 40W dual USB-C GaN charger, L Lab 140W 2C1A GaN charger, Anker 65W 2C1A 2-in-1 GaN charger, and UGREEN 140W 2C1A GaN charger. Other fast-charging chips from INJOINIC have also been adopted by major brands including Xiaomi, Huawei, and Samsung, and have received high recognition from customers for their performance and quality.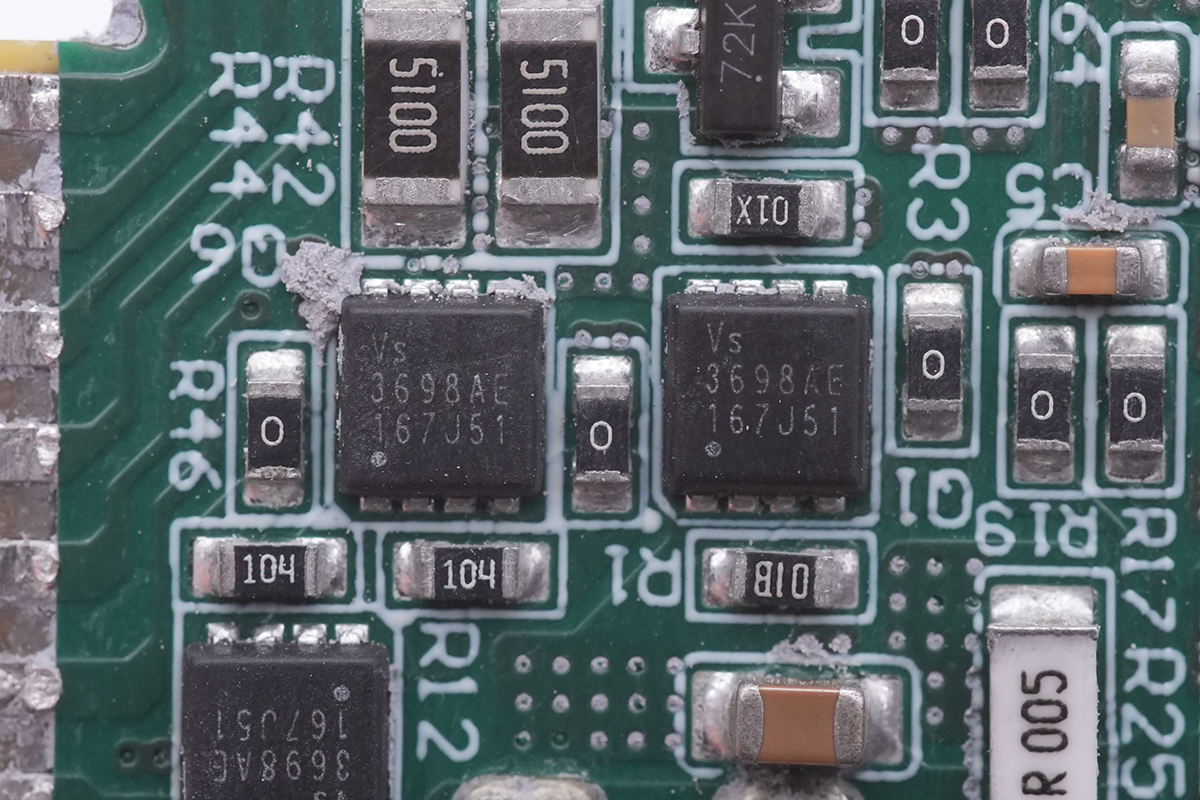 Two output VBUS MOSFETs of USB-C are from Vergiga semi and adopt PDFN3333 package. Model is VS3698AE. 30V, 3mΩ for each.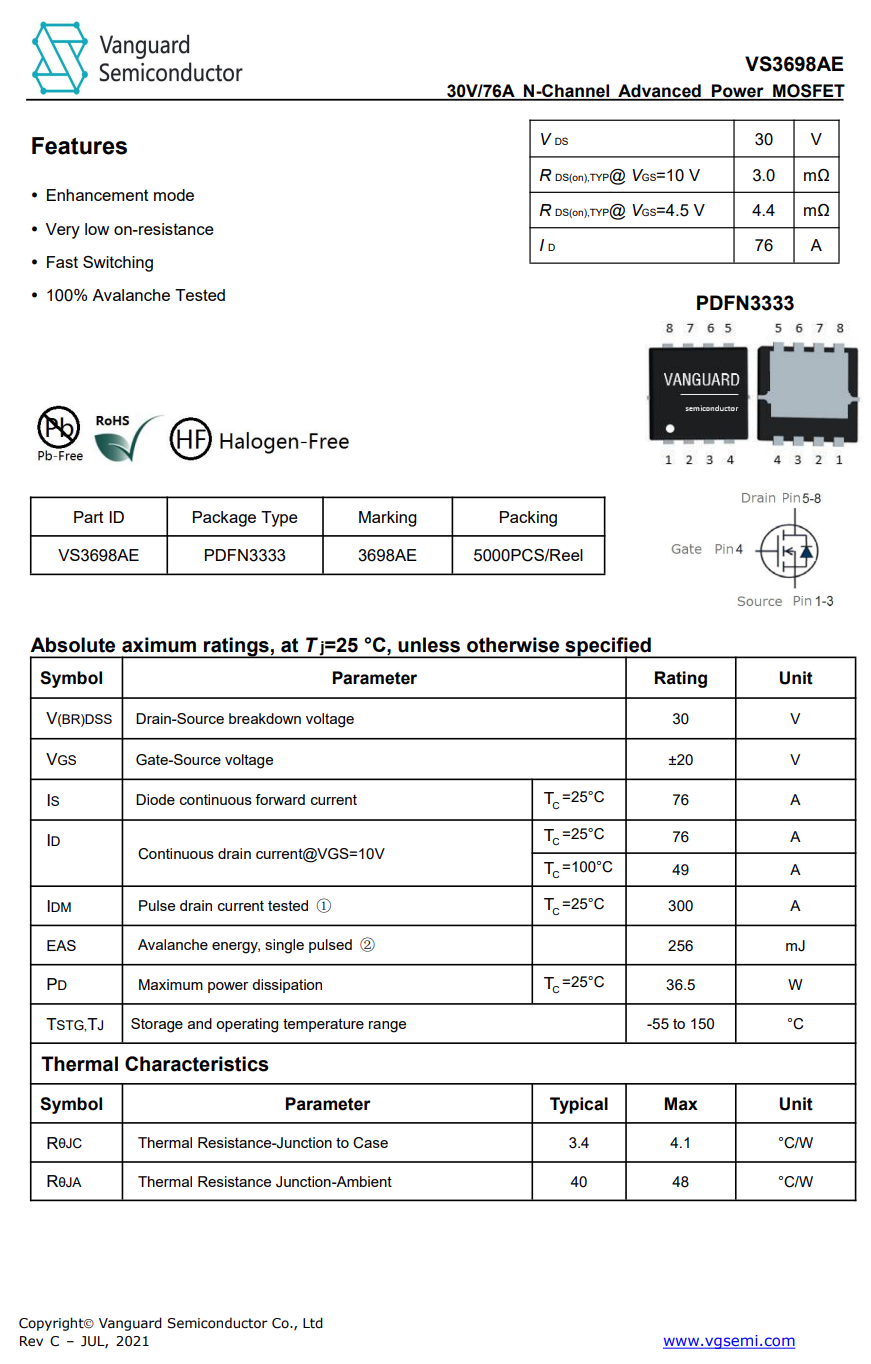 Here is all the information about Vergiga semi VS3698AE.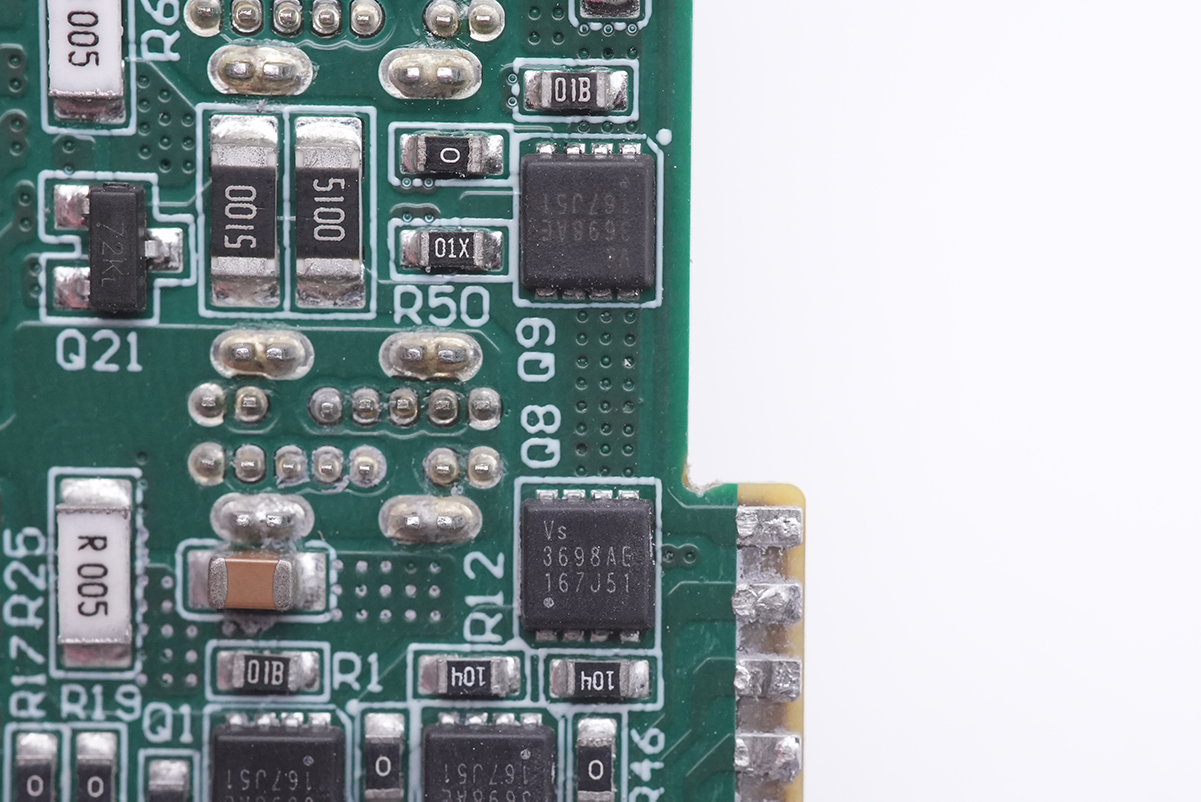 And the other two VBUS MOSFETs of other USB-C are also from Vergiga semi with the same model.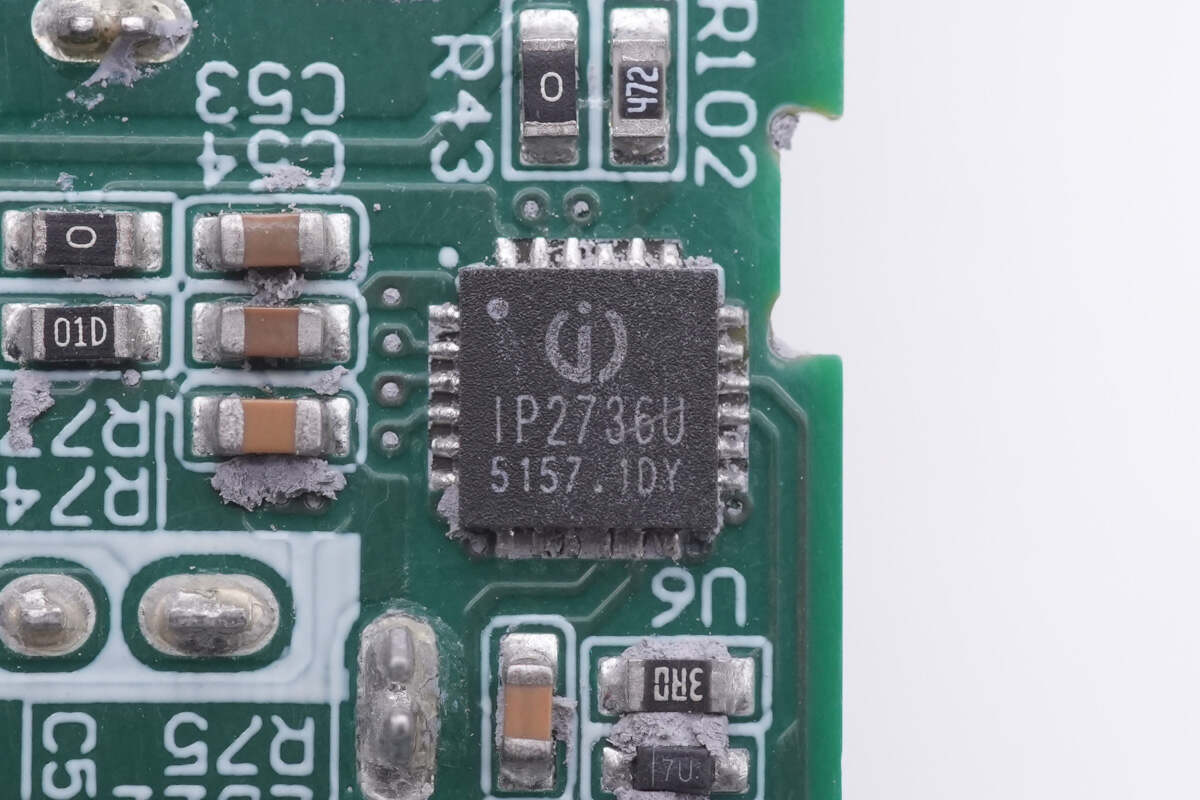 As for the USB-A, the protocol chip is also from Injonic. Model is IP2736U. It can support USB TypeC DFP, PD2.0/PD3.1/PPS/EPR 28V, HVDCP QC5/4+/3+/3.0/2.0, FCP, SCP, AFC, SFCP, MTK PE+2.0/1.1, UFCS, Apple 2.4 A, BC1.2 and SAMSUNG 2.0A multiple fast charging protocols, provide a complete solution for the device.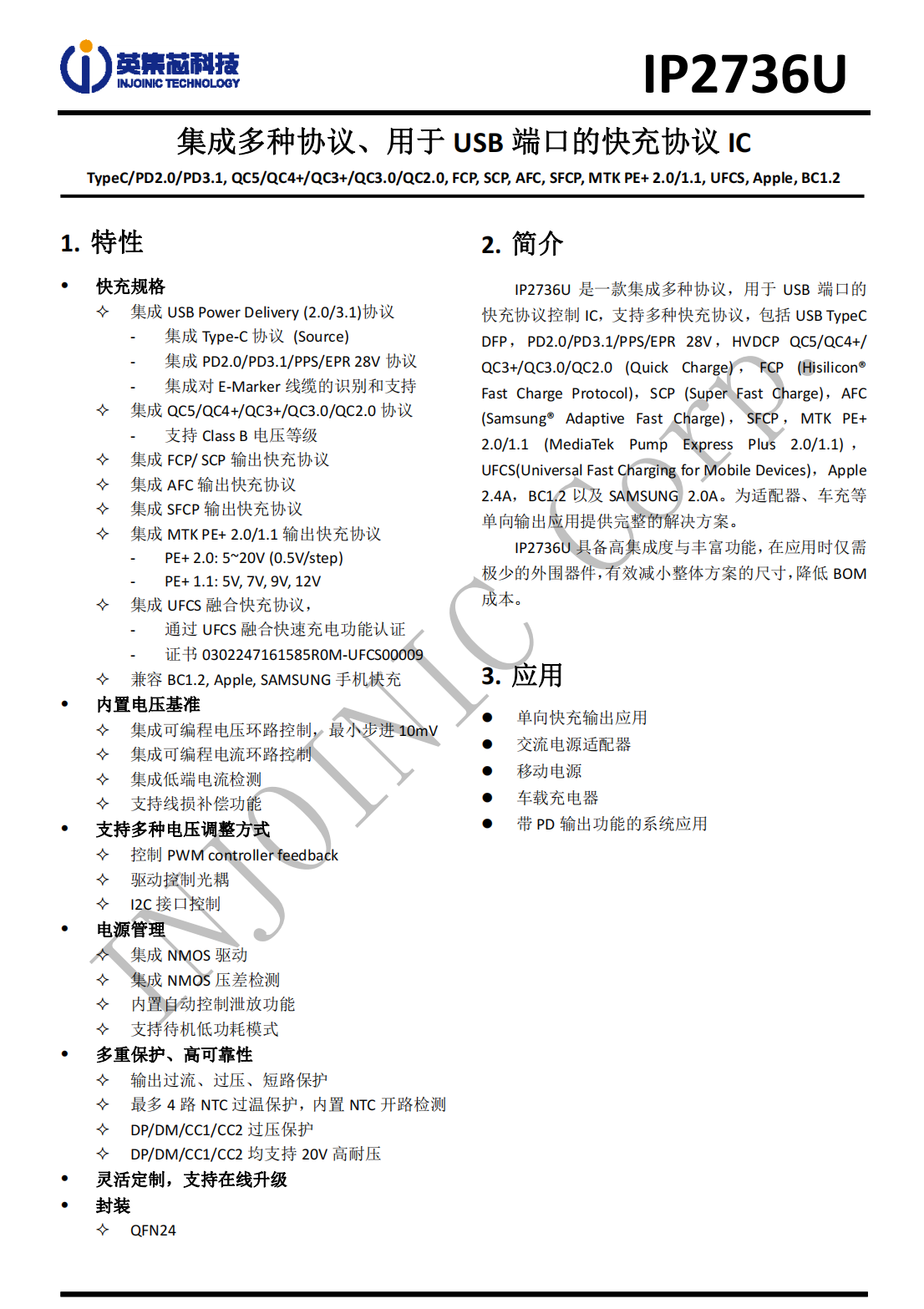 Here is all the information about Injonic IP2736U.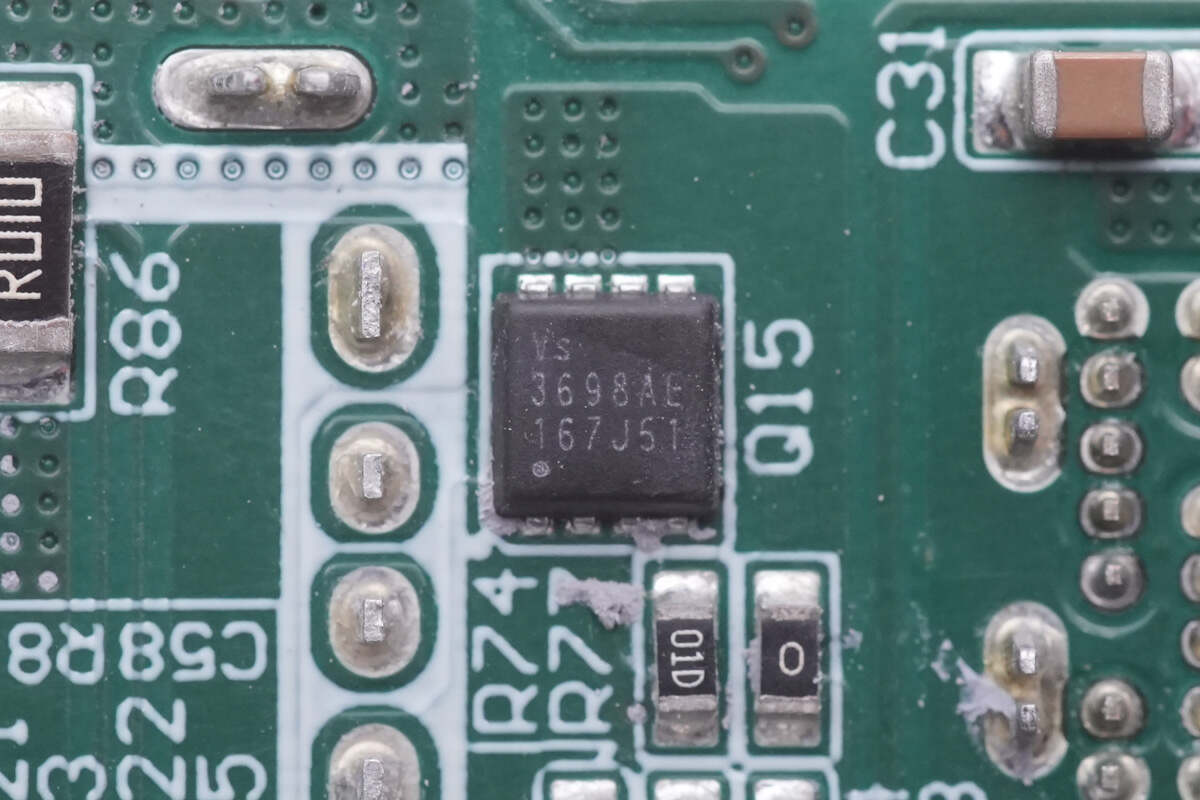 The VBUS MOSFET of USB-A is also from Vergiga semi with the same model.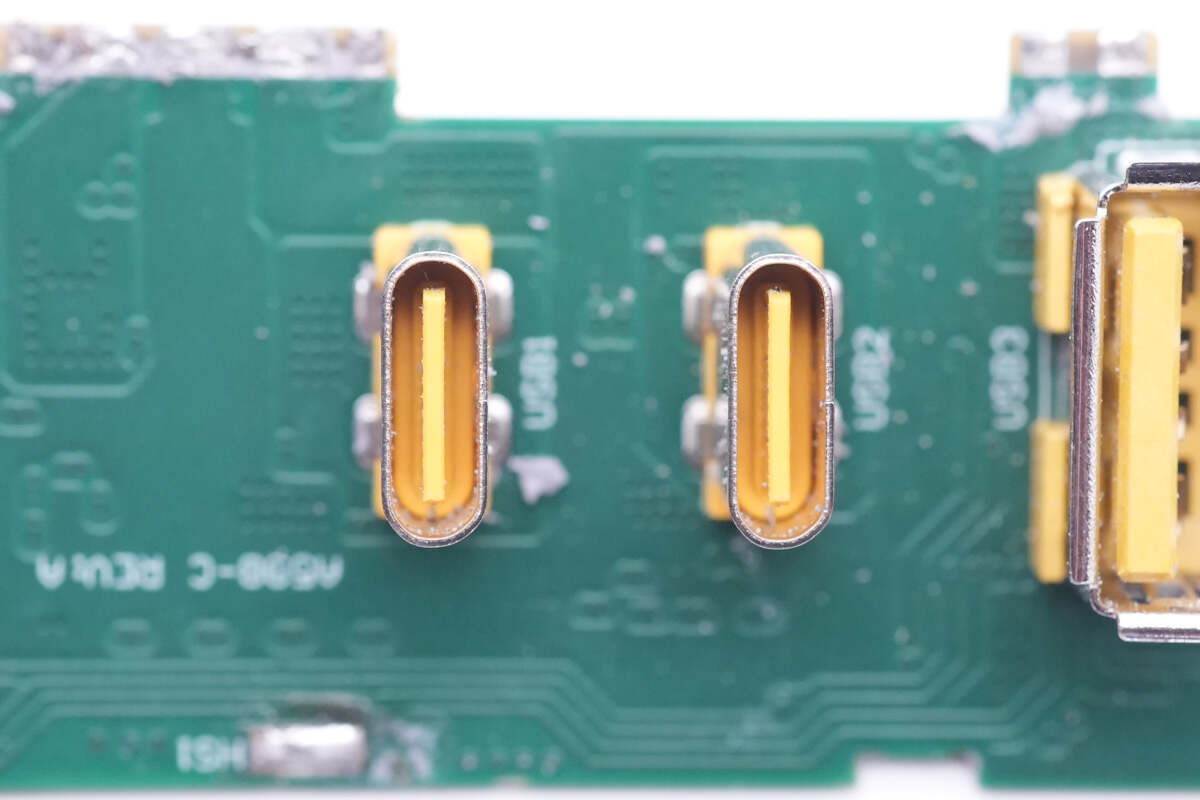 The plastic sheets inside the two USB-C sockets are yellow.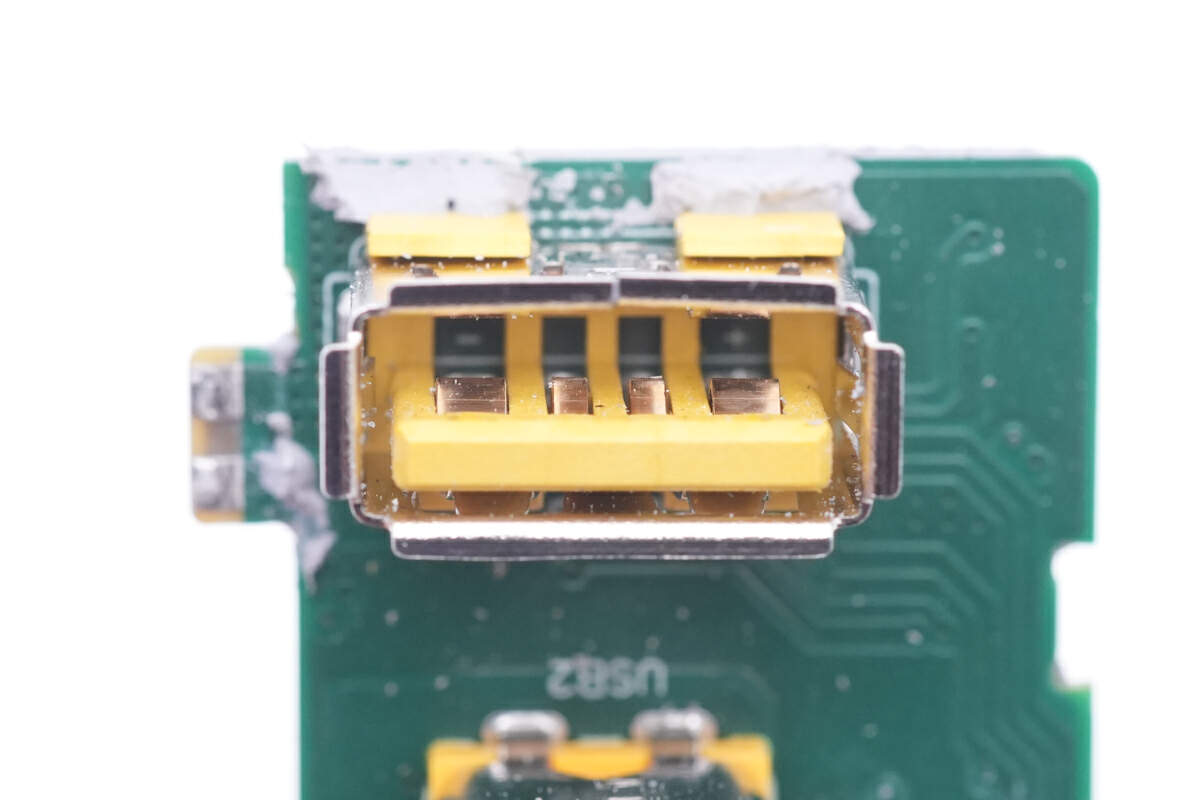 So is the USB-A port.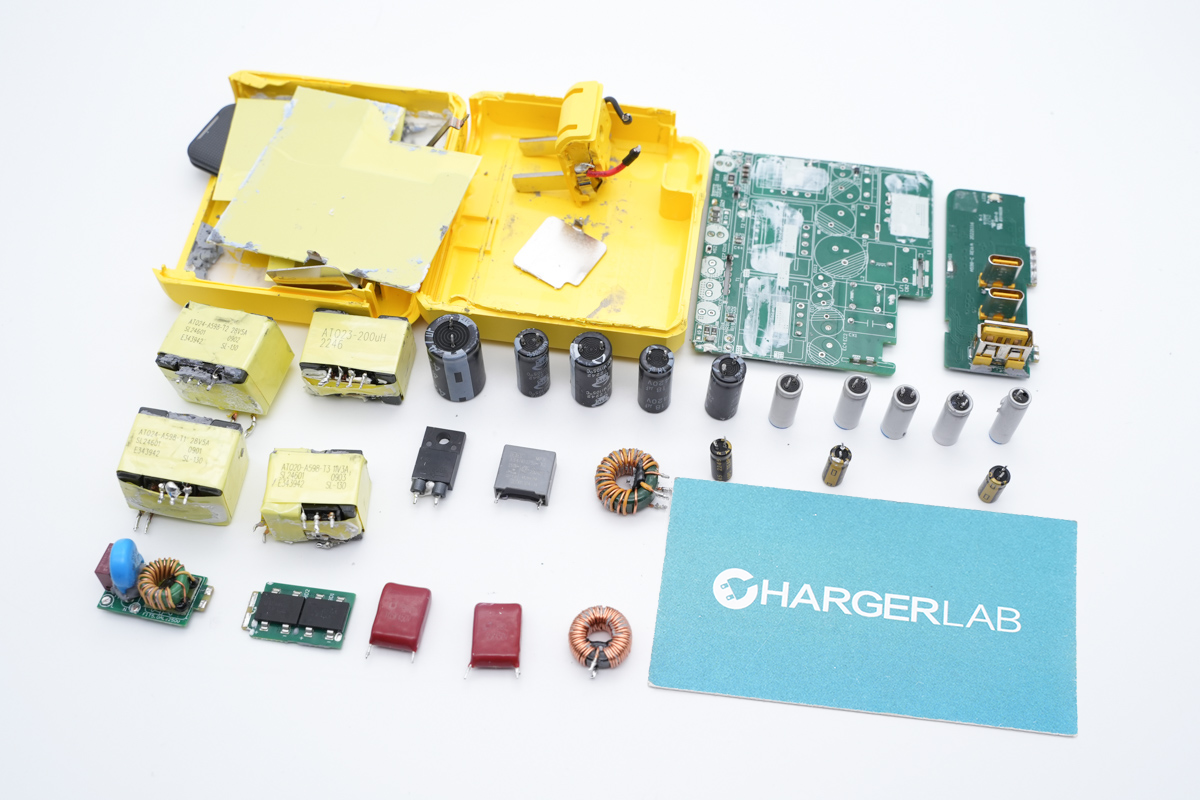 One last look at all the components of this AOHi Magcube 140W GaN Charger.
Summary of ChargerLAB
This AOHi 140W Charger continues the exquisite design of the Magcube series. With its compact body and a power density of 0.88W/cm³, it impresses with its small size and portability, leaving a positive first impression.
Furthermore, it features two USB-C and one USB-A, with both PD fast charging ports supporting 140W. The performance is identical, making it highly convenient for daily use. Moreover, it provides full-speed charging for the16-inch MacBook Pro M1 Max throughout the entire charging process. The ports support fast charging protocols such as PD, PPS, and UFCS, and are compatible with brands like Apple, Samsung, Xiaomi, and Black Shark.
After taking it apart, we found it's composed of three independent flyback switching power supplies. Two USB-C flyback circuits can be connected in parallel to support up to 140W output power. Three PI highly integrated master control chips and Injonic's protocol chip can make full use of the internal space and reduce the size of the charger. Only in this way can it be smaller and have more output ports than Apple 140W charger.
Related Articles:
1. AOHI Launched Magcube 140W GaN Charger
2. Mini & Special Structure | Teardown of AOHI 100W Mini GaN Charger (Dual Ports)
3. Teardown of AOHi Magcube 140W PD3.1 GaN Fast Charger (Video)
The article is originally written by @
Joey
posted on Chargerlab. All rights reserved.