Stay Powered and Hands-Free | Mcdodo Magnetic Power Bank with Phone Stand
Many people like to play with their phones while charging. Using a phone stand can free up their hands and make it less tiring, but carrying a stand separately when going out can be inconvenient. Recently, Mcdodo has combined a phone stand, magnetic wireless charger, and power bank into one device, introducing the Mcdodo Magnetic Wireless Power Bank to solve all three problems at once.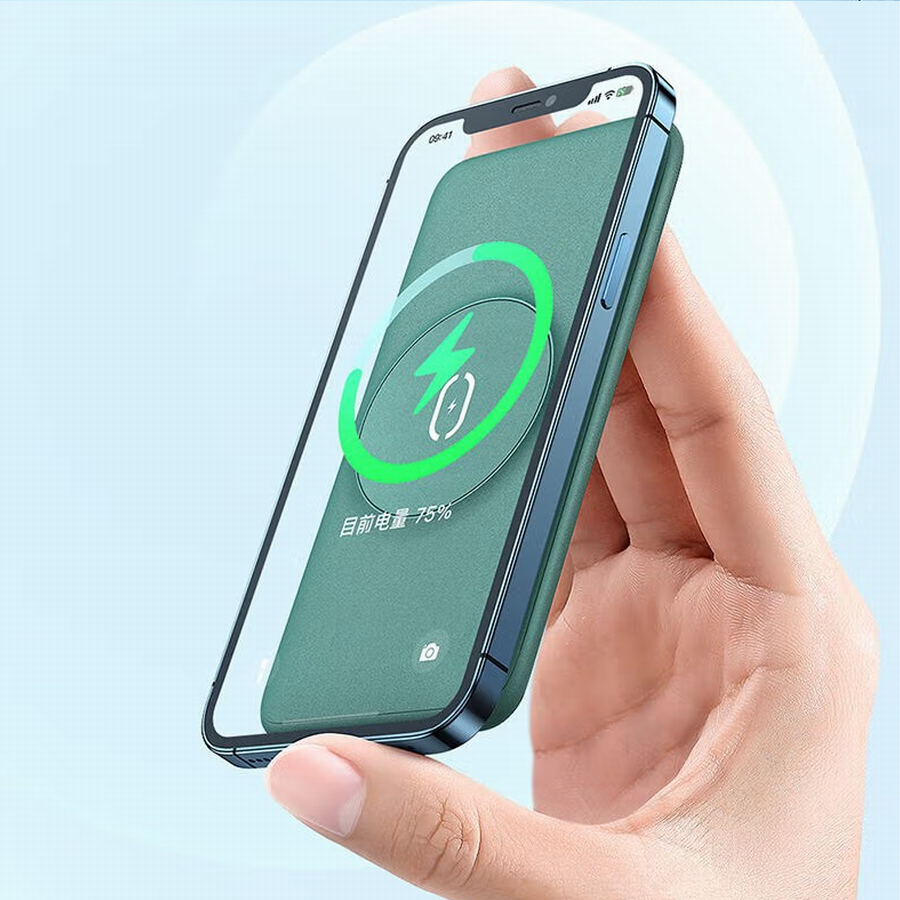 The Mcdodo Magnetic Wireless Power Bank, model MC-877, is a multifunctional accessory that combines wireless charging, power bank, and phone stand features. It has a built-in battery capacity of 10000mAh and dimensions of 155 x 75 x 15.5mm (6.1 x 2.95 x 0.61 inches). The weight is 230g (0.51 lbs). The body surface is designed with a coarse-grained matte finish, which provides a non-slip and fingerprint-resistant grip. It is available in two color options: matte green and matte gray-white.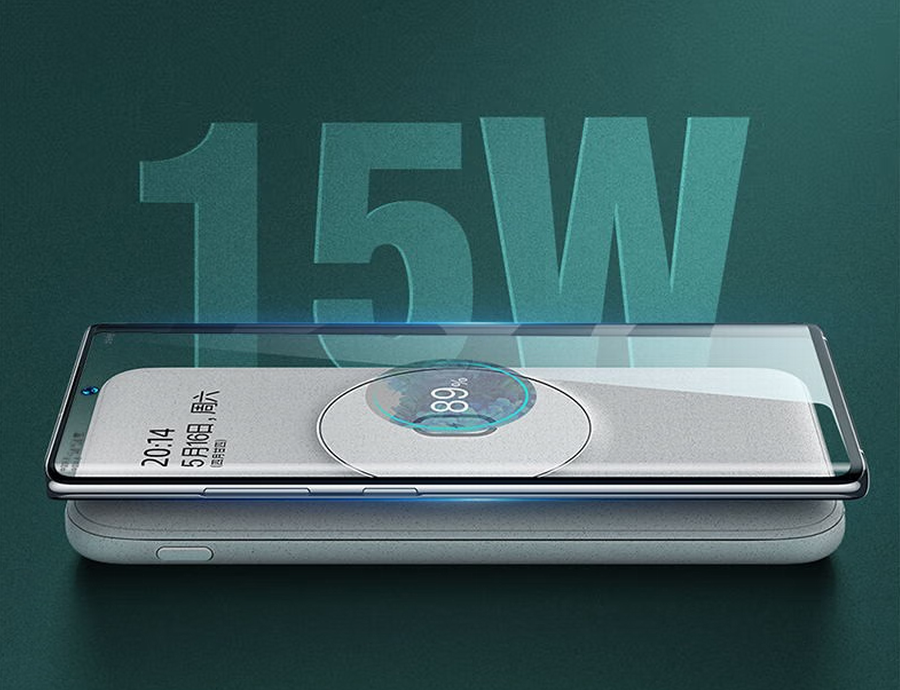 In the center of the power bank, there is a magnetic wireless charging area that supports universal wireless charging standards. It supports 15W, 10W, 7.5W, and 5W wireless charging, including 7.5W for iPhones and 5W for AirPods. It can also be used with other devices that support universal standards.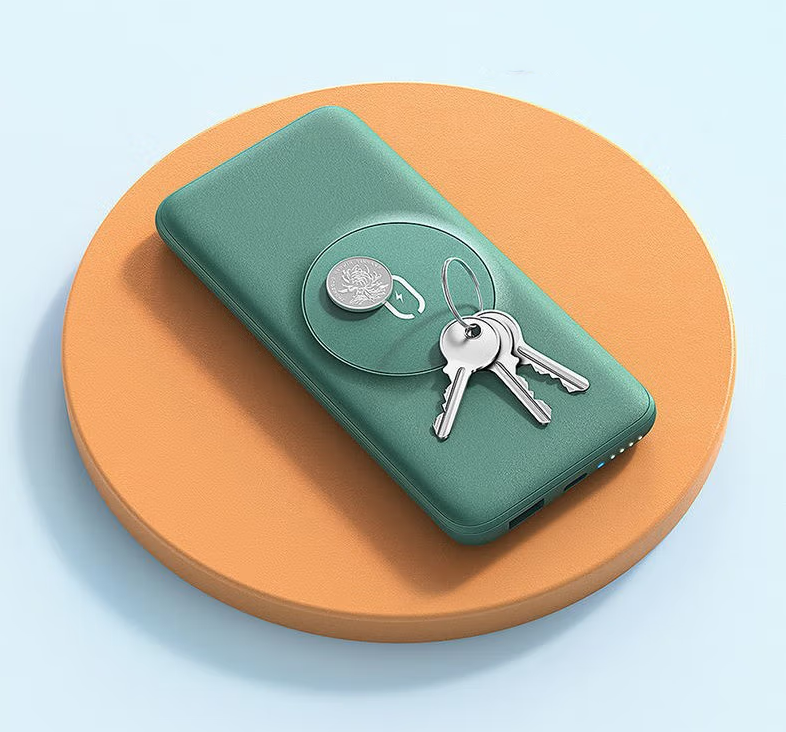 Furthermore, for regular wireless power banks, if you accidentally place metal objects such as keys or coins in the charging area, it can trigger false charging, leading to wastage of power and even overheating, which can be dangerous. However, the Mcdodo Magnetic Wireless Power Bank is equipped with an FOD (Foreign Object Detection) function, which prevent charging from occurring when it detects such objects, providing an added layer of safety during wireless charging.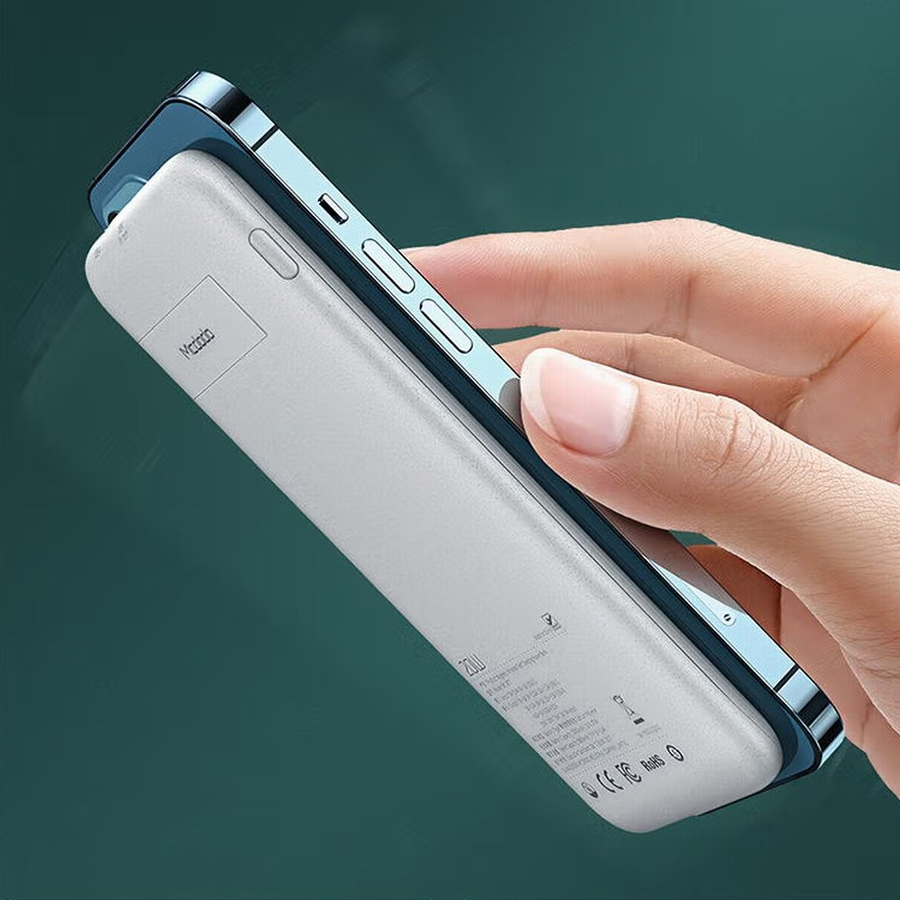 The wireless charging module is equipped with strong magnets along the outer edge, while avoiding placing magnets around the camera. It is compatible with iPhone 12-14 series and uses a 3300Gs high-strength magnetic core to provide a strong magnetic attraction. It ensures precise alignment and can hold the phone securely even during vigorous movements, and it can be used even with protective cases.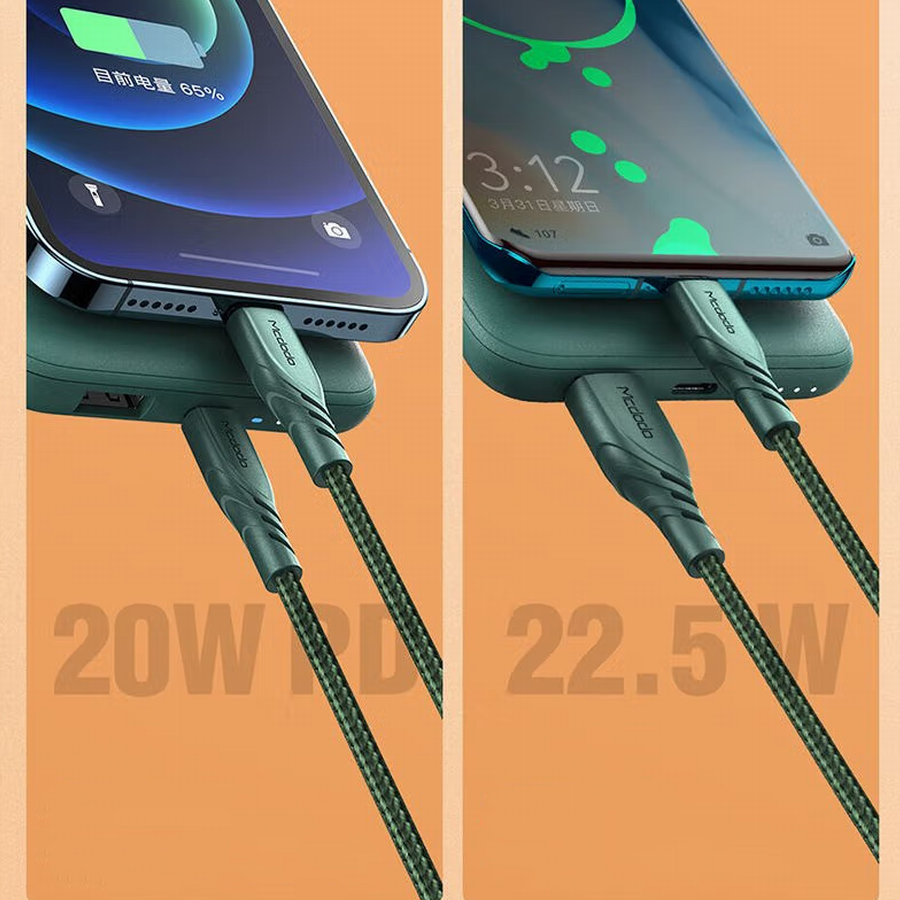 The device also features a 22.5W USB-A multi-protocol fast charging port and a 20W USB-C PD fast charging port. It is widely compatible with mainstream electronic devices such as iPhones and Android phones. It can charge an iPhone 12 up to 65% in 30 minutes and a Huawei P40 up to 65% in 30 minutes. The bottom of the device has four white battery level LED indicators and a blue-green LED indicator for wireless charging status, making it easy to determine the power bank's operating status.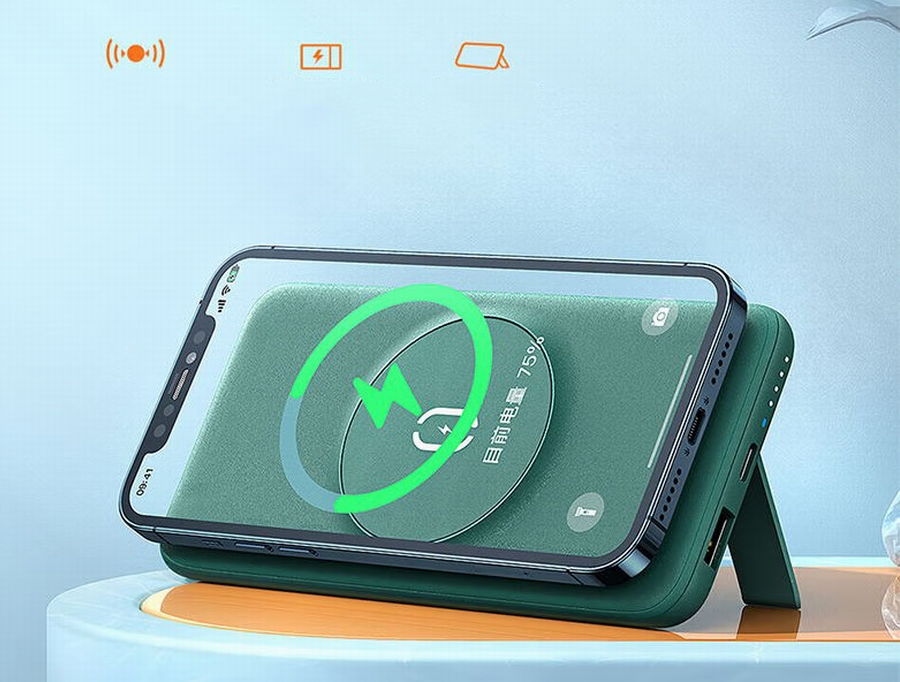 In addition to the charging, it goes a step further by integrating a retractable support rod at the bottom of the device. When the support rod is pulled out, the power bank effortlessly transforms into a phone stand. The tilted surface of the stand allows for optimal viewing angles, making it convenient and comfortable for users to engage with their phones while simultaneously charging. Whether it's watching videos, browsing the web, or video calling, the adjustable phone stand enhances the overall user experience by providing hands-free accessibility.
Summary of ChargerLAB
In summary, the Mcdodo Magnetic Wireless Power Bank features a built-in 10000mAh battery and supports a maximum of 15W magnetic wireless charging, providing 7.5W wireless charging for iPhone 12-14 series. It is equipped with a USB-C and a USB-A output port, supporting up to 22.5W wired fast charging output and 18W input. In addition to its charging capabilities, the retractable support rod at the back of the device can be used as a phone stand, making it a practical solution for users. With the compact size and thoughtful design, this power bank offers a convenient and efficient charging experience for users on the go.
Currently, this product is only available for sale in China and comes with a price tag of 158 yuan ($22).
Related Articles: 
1. Baseus Launched 20W Kickstand Magnetic Fast Wireless Charging Power Bank on Amazon
2. Teardown of Baseus 20W 10000mAh MagSafe Wireless Power Bank (For iPhone 14/13/12)
3. Baseus Launches New 20W PD Magnetic Wireless Power Bank
The article is originally written by @
Joey
posted on Chargerlab. All rights reserved.