Seamless Charging Worldwide | MOMAX 100W GaN Travel Adapter Experience
As we all know, there are approximately three main voltage differences between countries and regions worldwide: 100V~, 110-130V~, and 220-230V~. Incompatible voltage can easily damage electrical appliances. Additionally, charging interfaces also differ, with popular types including American standard, Australian standard, British standard, European standard, and others.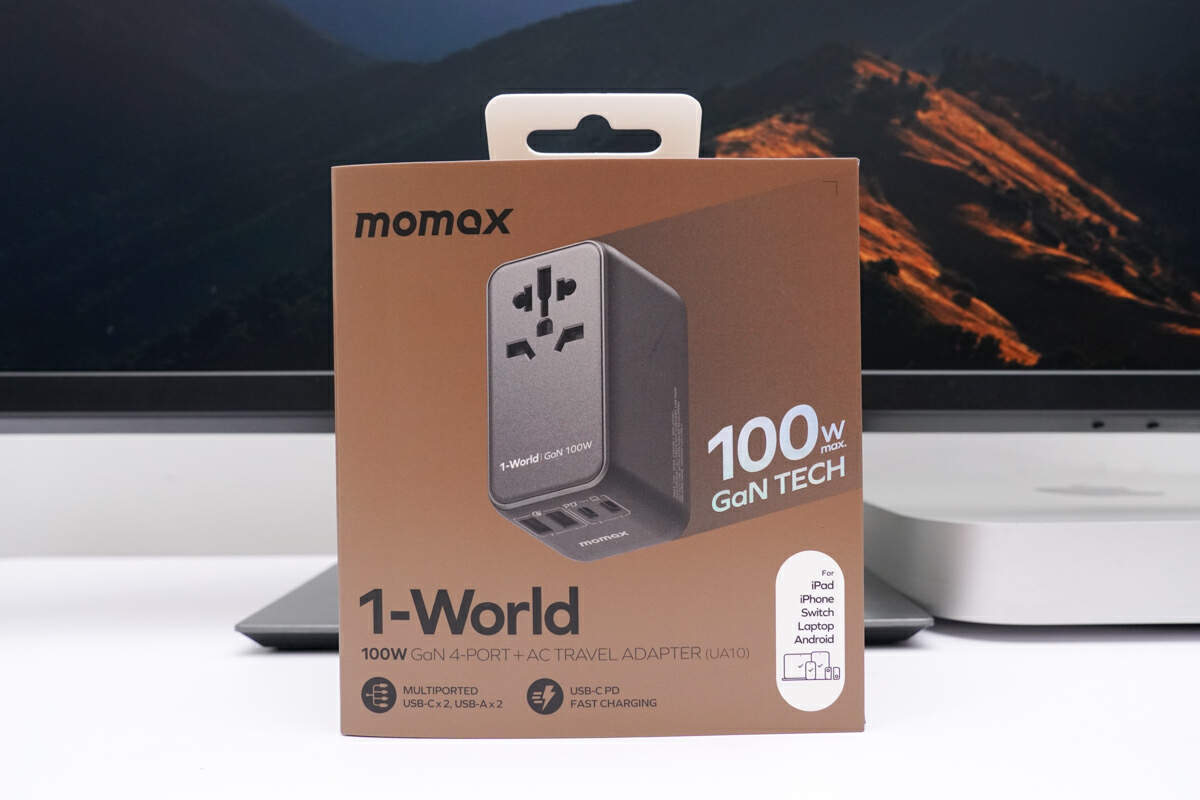 In today's interconnected world, travel has become an integral part of our lives. Whether it's for business or pleasure, exploring new destinations and experiencing different cultures has never been easier. However, one challenge that travelers often encounter is the varying electrical systems and charging standards across countries and regions. This is where the importance of a reliable travel adapter comes into play.
MOMAX has launched numerous global travel adapters. Today, let's experience the One-World 100W GaN 4-port Travel Adapter. It supports PD 100W fast charging and solves charging issues in 200+ countries/regions.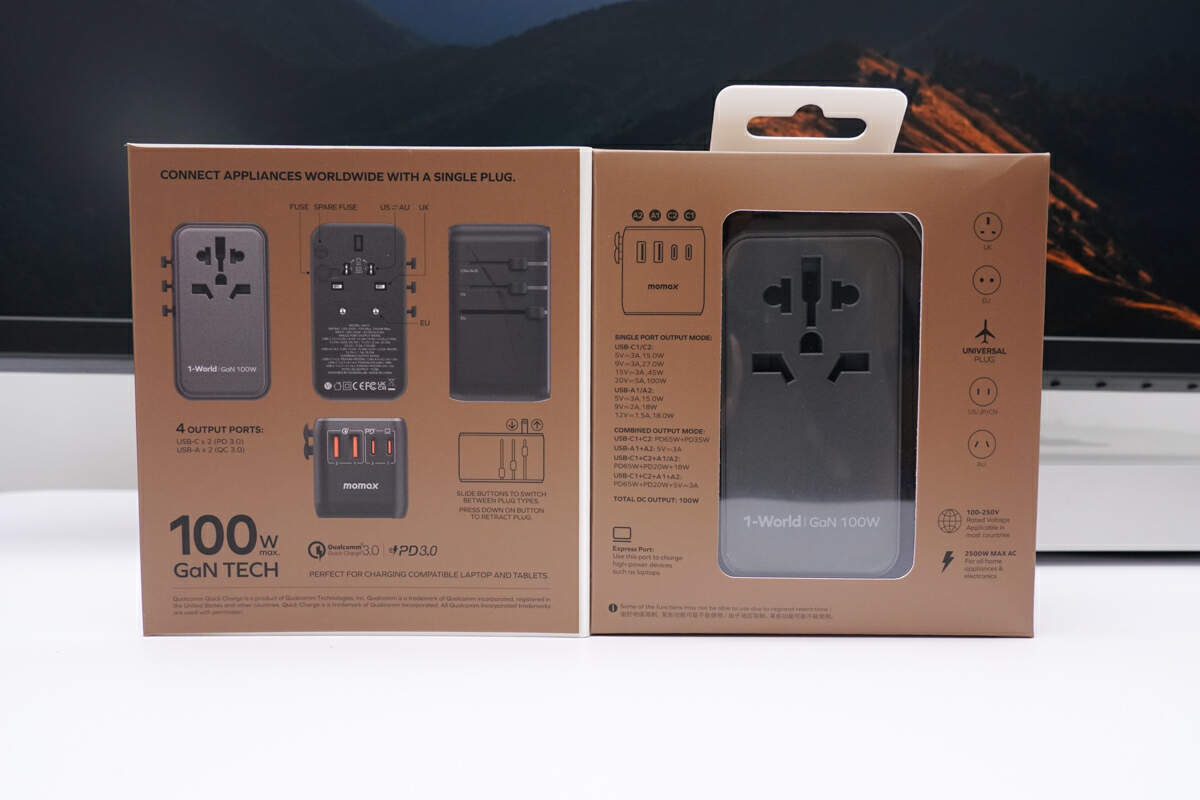 The packaging of this travel adapter follows the classic MOMAX style, featuring a flip-cover and transparent top design, allowing a view of the travel adapter itself on the package, and you can also seen the various diagrams.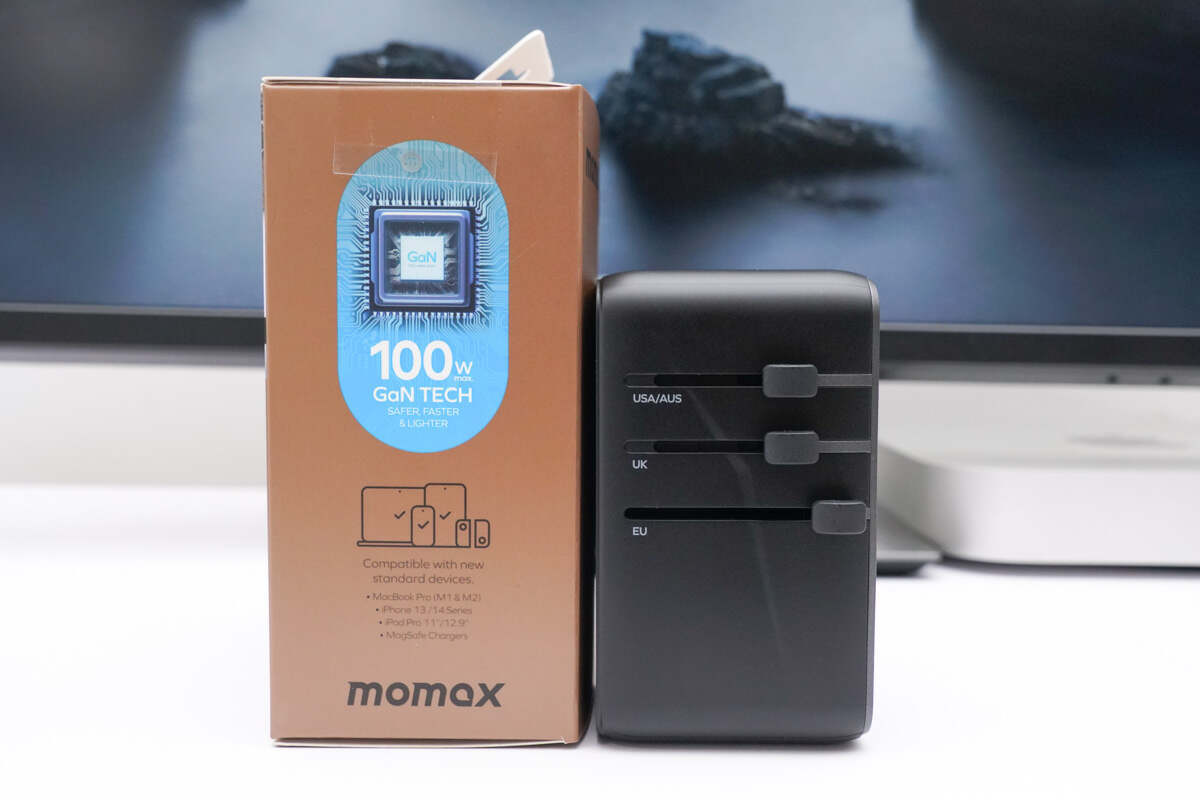 On the side, it has a sliding plug conversion switch, integrating plug standards from different countries into one unit. It operates with a three-stage push-and-slide mechanism and automatically locks in place upon deployment. It is compatible with over 200 countries and regions, making it suitable for global travel, international business trips, and studying abroad.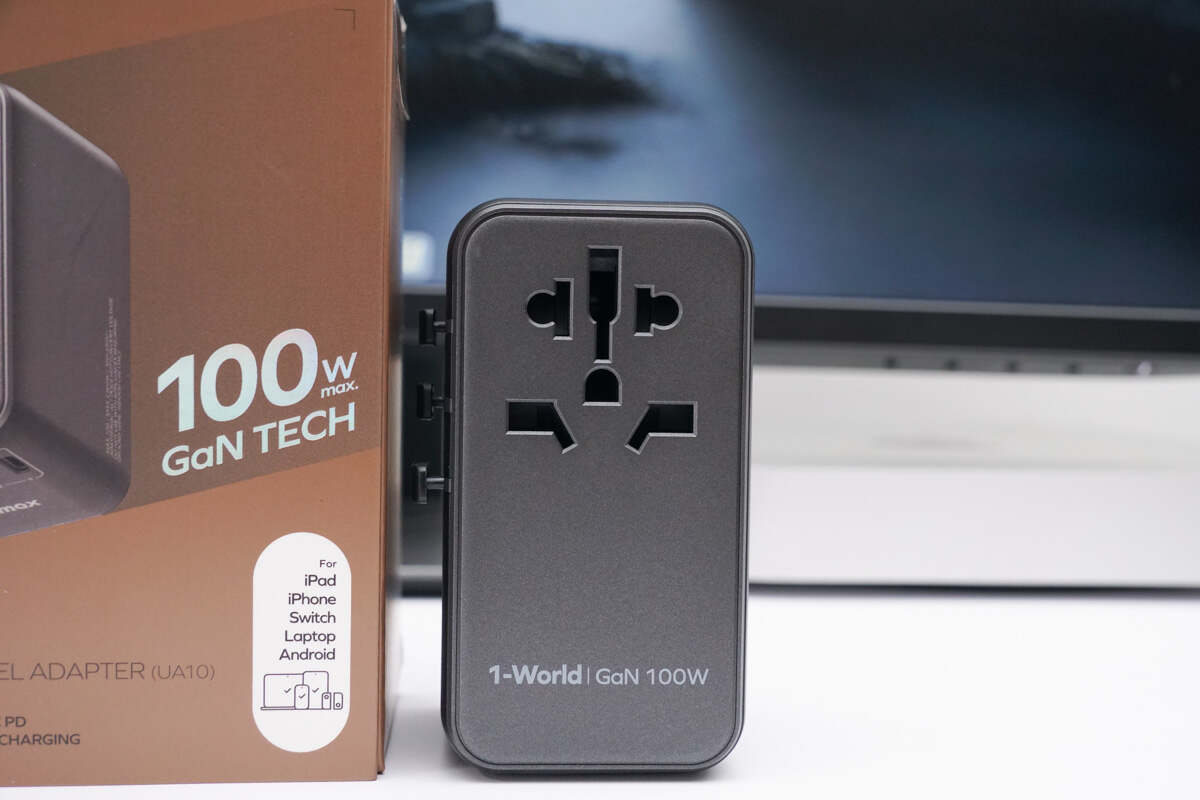 The front socket is consistent with the plug, accommodating different national plug standards. It also supports a wide voltage range of 100-250V, allowing for flexible and safe connection without harming the electrical devices.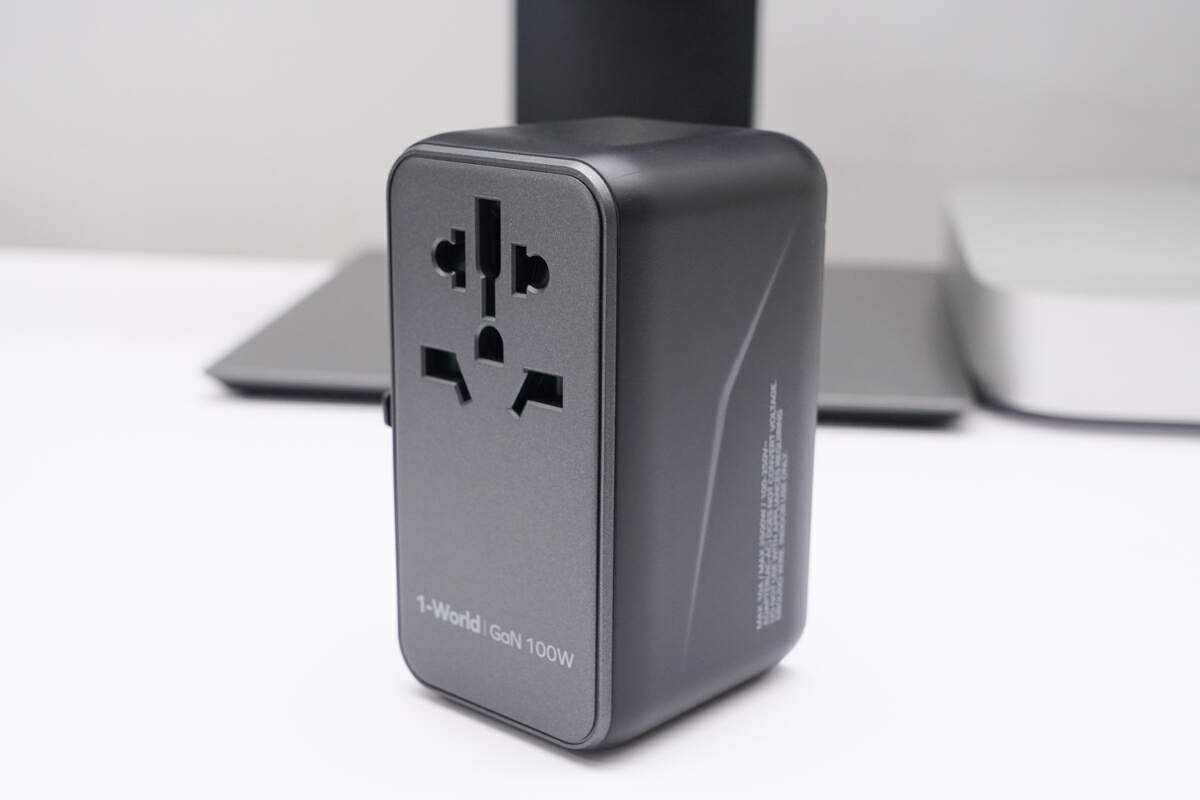 It adopts a black matte design with a boomerang-shaped protrusion on the side, providing better friction and a more secure grip for users. Whether in terms of appearance or feel, the experience is elevated.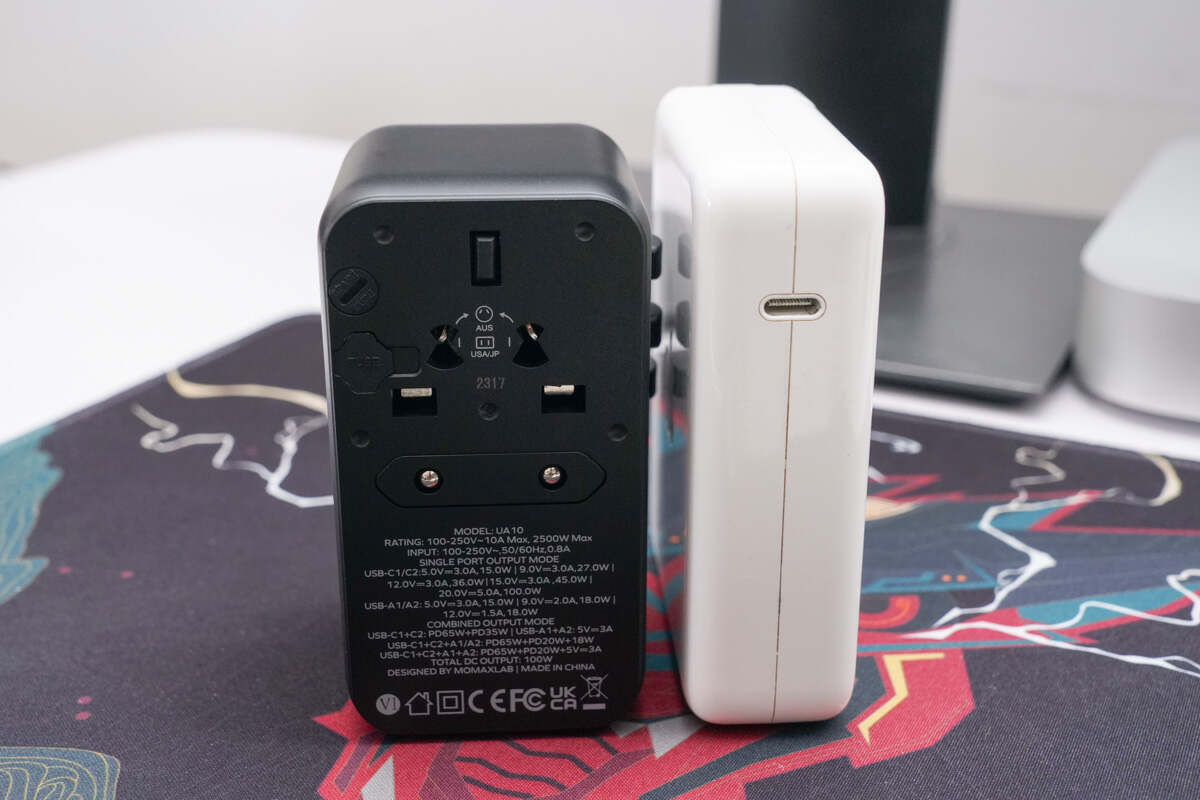 The height of the travel adapter is similar to that of the Apple 140W charger, making it convenient for storage. The back side provides detailed output parameters. The product model is UA10, supporting an input of 100-250V~50/60Hz 0.8A. It not only has a maximum DC output power of 100W but also offers 2500W AC output. This makes it capable of meeting the power needs of almost all travel equipment, such as the iPhone 14/13/12 series, iPad Pro 11"/12.9", MacBook Pro (M1&M2), AirPods series, Steam Deck, Switch, and more. Furthermore, it features a dual fuse design. When the load exceeds the fuse rating and it blows, it can be easily replaced, providing added convenience.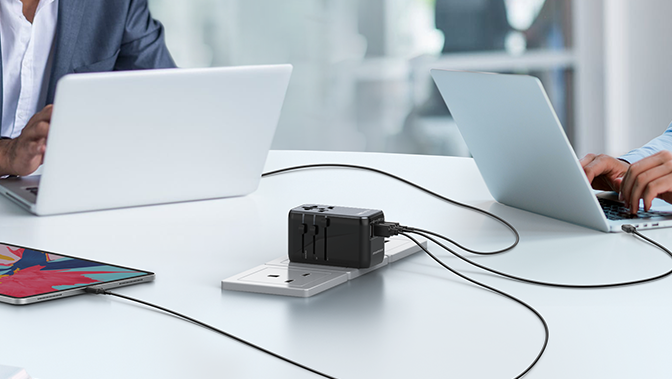 In terms of dimensions, the size of this power adapter is approximately 3.66 x 2.17 x 2.09 inches. During actual usage, it occupies only one outlet space, without interfering with the normal use of other outlets.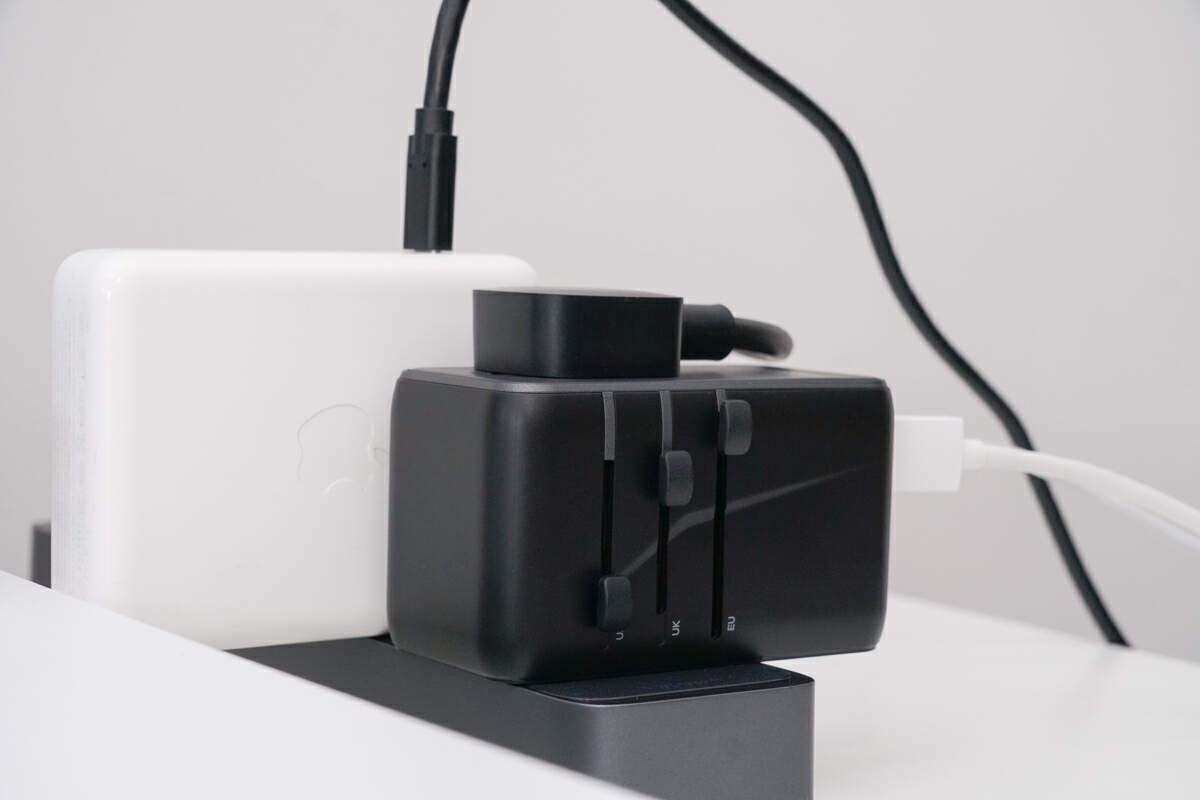 Depending on the type of wall socket used, the corresponding plug can be connected to the travel adapter for charging purposes.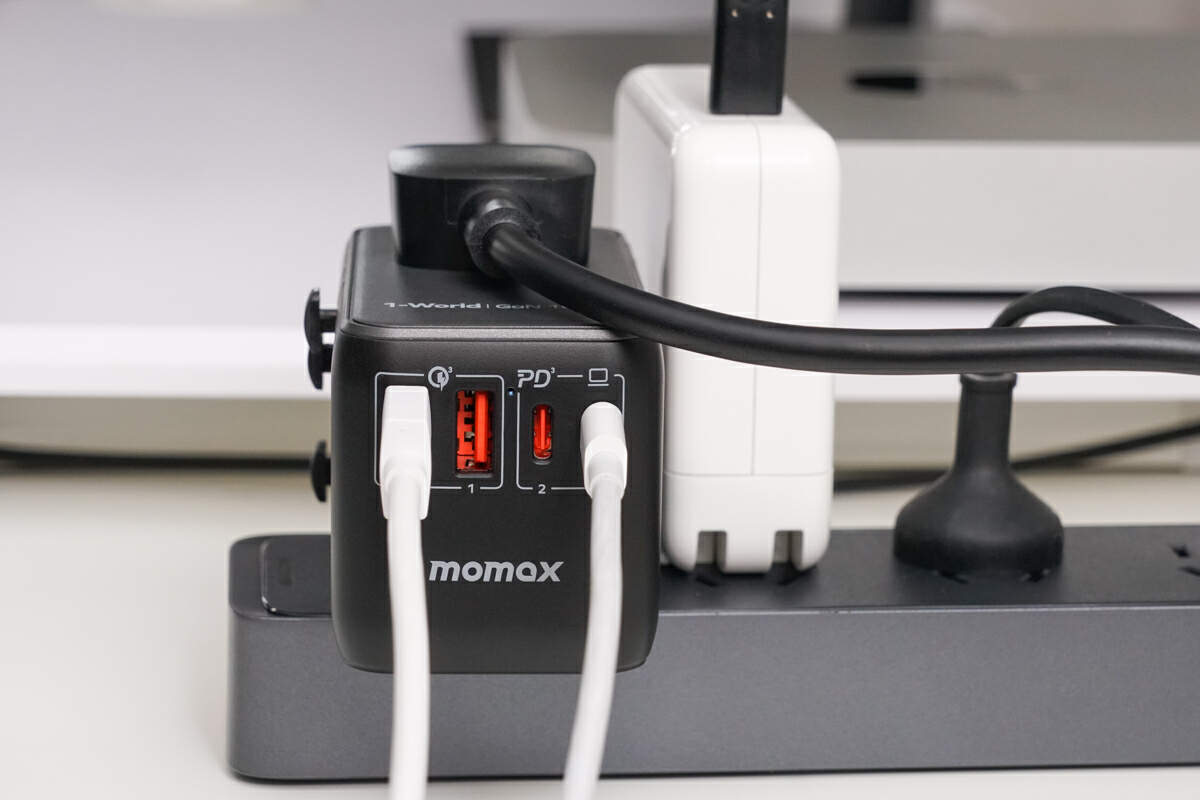 The top of the travel adapter is equipped with four USB charging ports, including two USB-C ports with a maximum output of 100W each and two 18W USB-A ports. This means that even older electronic devices without dual USB-C cables can be connected and used, ensuring better compatibility. When all four USB ports are simultaneously used, the power distribution is 65W, 20W, 7.5W, and 7.5W.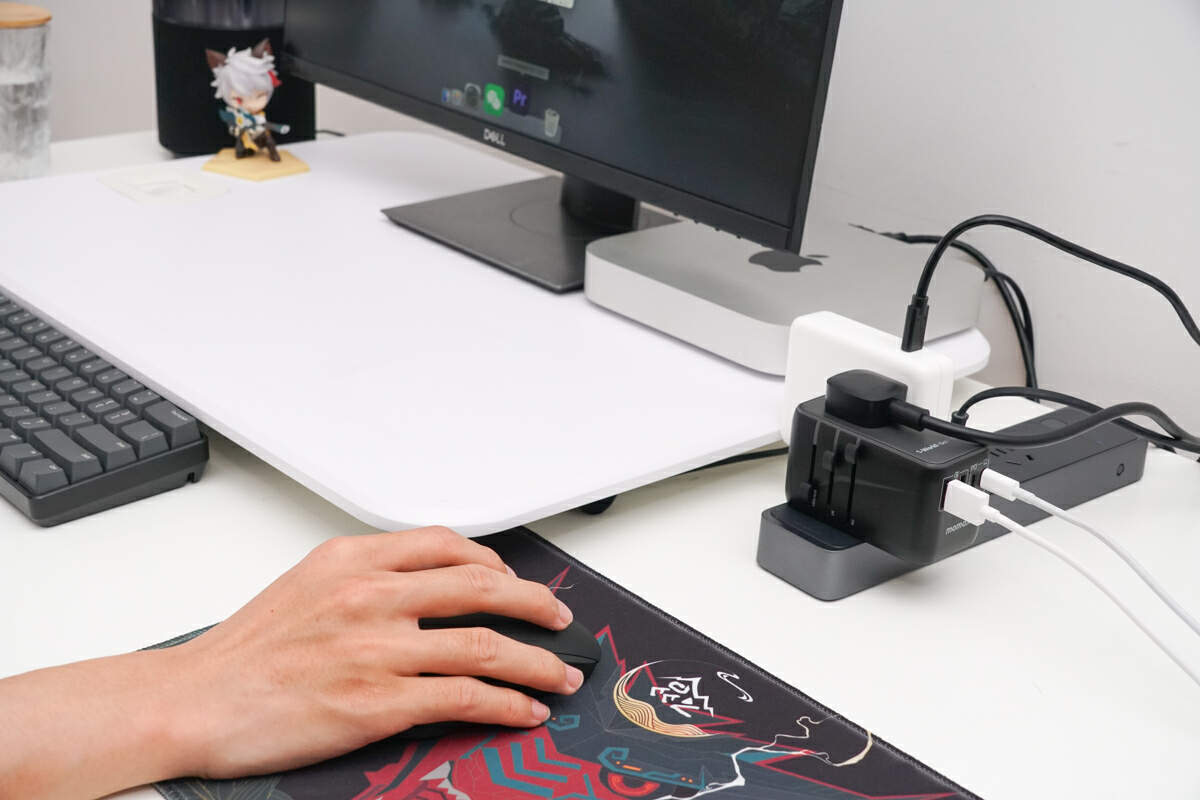 Summary of ChargerLAB
In conclusion, the MOMAX One-World 100W GaN 4-port Travel Adapter revolutionizes the way we stay powered during our journeys. With its exceptional versatility and compatibility with diverse charging standards worldwide, this compact adapter takes away the stress of voltage disparities. Whether you're a frequent traveler or embarking on a once-in-a-lifetime adventure, the MOMAX One-World Travel Adapter ensures a seamless charging experience, keeping your devices powered up and ready for every adventure that awaits. Travel with confidence and convenience, knowing that your charging needs are taken care of with this reliable and innovative travel companion.
In addition, if you're interested in purchasing this remarkable product, the MOMAX One-World 100W GaN 4-port Travel Adapter is available for $65 on Amazon US. Don't miss out on this opportunity to enhance your travel experience and stay connected wherever you go. Simply click the buttons on the beginning or the end of the article to make your purchase and enjoy worry-free charging on your next adventure.
Related Articles:
1. Review of MOMAX 65W PD International Travel Power Adapter
2. Review of MOMAX 100W PD International Travel Power Adapter (Video)
3. Fast Charging Everywhere | Review of MOMAX 100W International Power Adapter
The article is originally written by @
Joey
posted on Chargerlab. All rights reserved.