From Portable to Powerful | Setting Sail with the Pisen Steam Deck Dock
With the release of the Steam Deck, it has become possible to conveniently play AAA games on a handheld device, which was unimaginable in the past. This has brought about a resurgence in the handheld gaming console market. Although it is a handheld device, the weight of 669g can be a bit tiring for prolonged handheld use. Recently, Pisen has developed a dedicated handheld dock for the Steam Deck, offering an alternative gaming experience.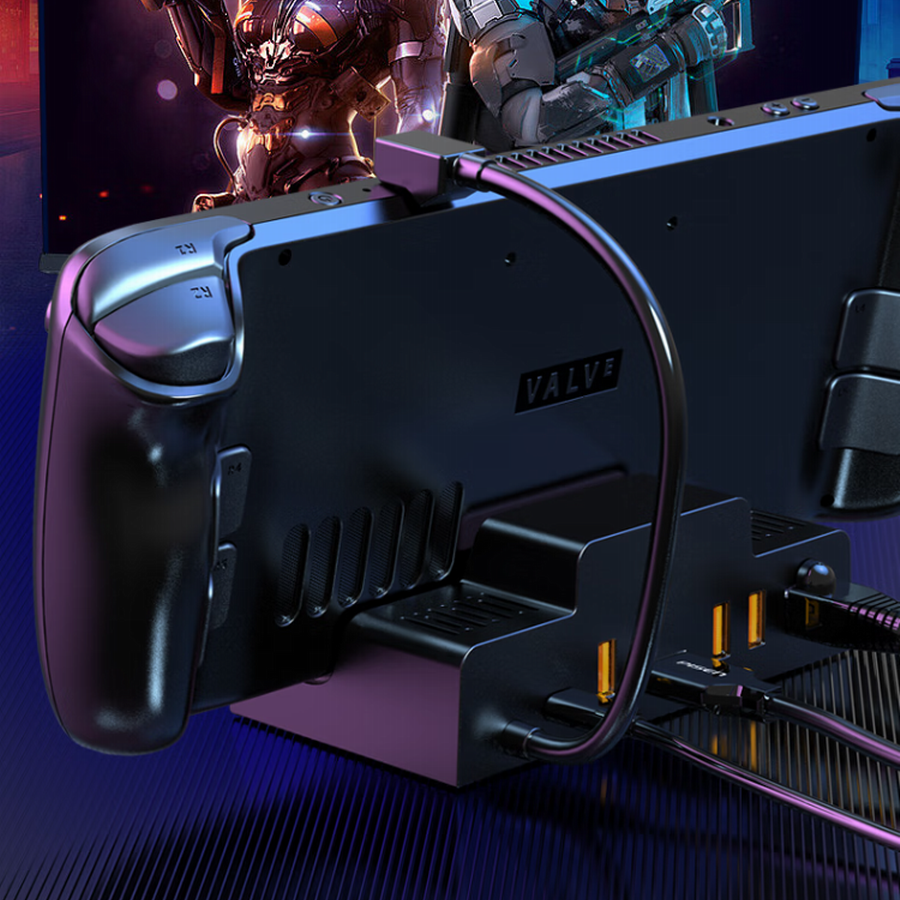 The Pisen Steam Deck dock, model PGM-HB28, features a slot that tilts at a 120° angle, positioning the handheld device's screen towards the user's eyes. The dock slot is equipped with a silicone non-slip pad to prevent scratches and collisions. It is plug-and-play, compatible with Windows, MacOS, Linux, Android, and other operating systems, not only supporting the Steam Deck but also compatible with smartphones, tablets, computers, and other devices.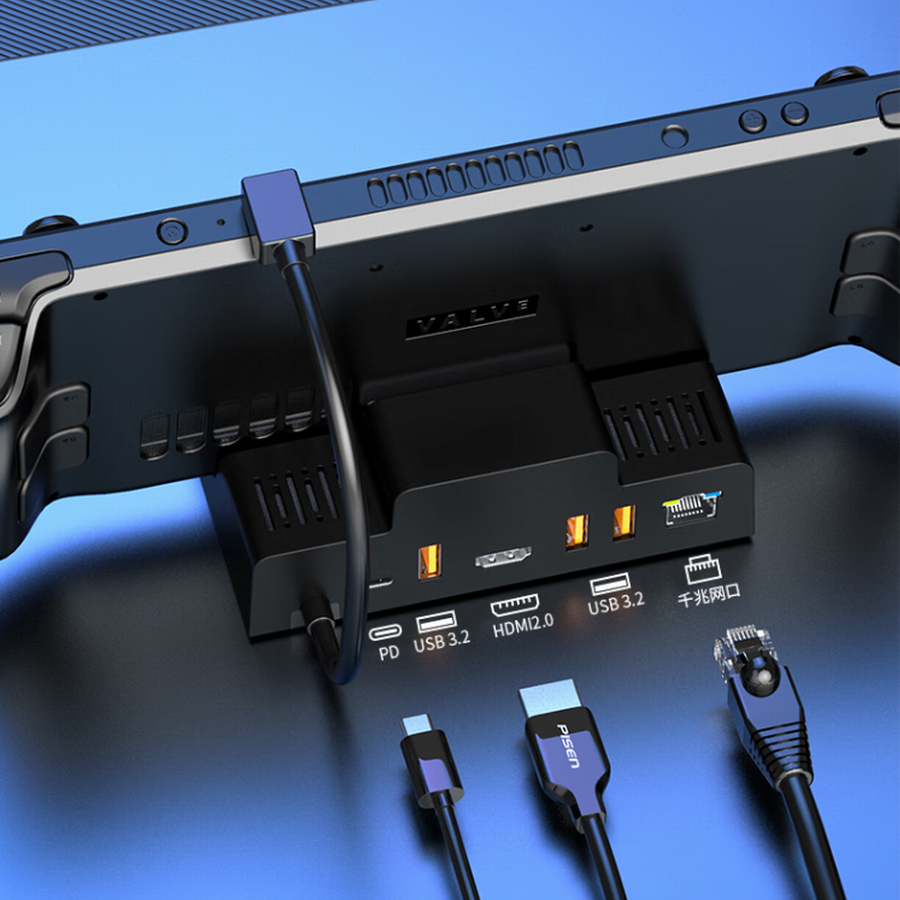 The dock comes with a 90° USB-C cable for connecting to the Steam Deck, resulting in a neat and tidy setup when plugged in. On the back, it is equipped with a USB-C PD charging port, three USB-A peripheral ports, an HDMI 2.0 video port, and an RJ45 Gigabit Ethernet port. This rich assortment of ports empowers users with versatility and convenience, allowing them to customize their gaming experience and expand the capabilities of their Steam Deck beyond expectations.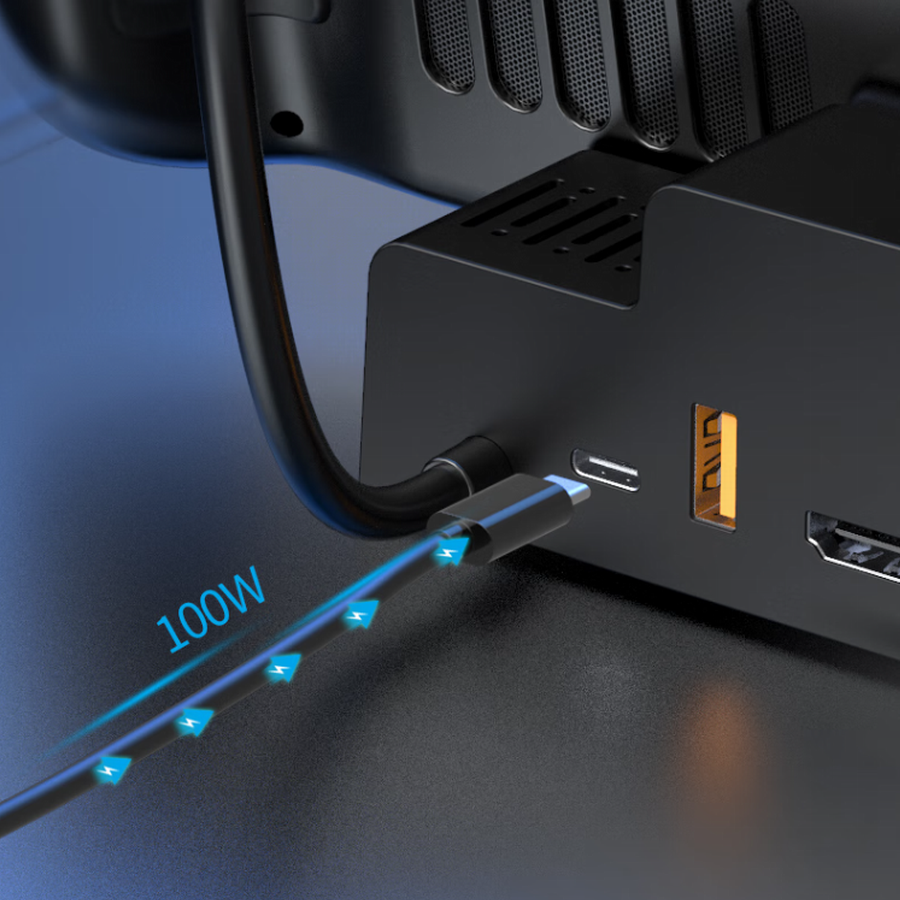 ChargerLAB conducted detailed charging compatibility tests on the Steam Deck using over forty different chargers, which you can view by clicking here. The actual charging power can reach 40W, and users are recommended to use a charger with a power output of 45W or above for the best experience. However, this dock features a USB-C port on the back that supports a maximum input of 100W. When the charger is connected to the dock, it can provide power to the chipset, peripherals, and enable high-power fast charging for the handheld device.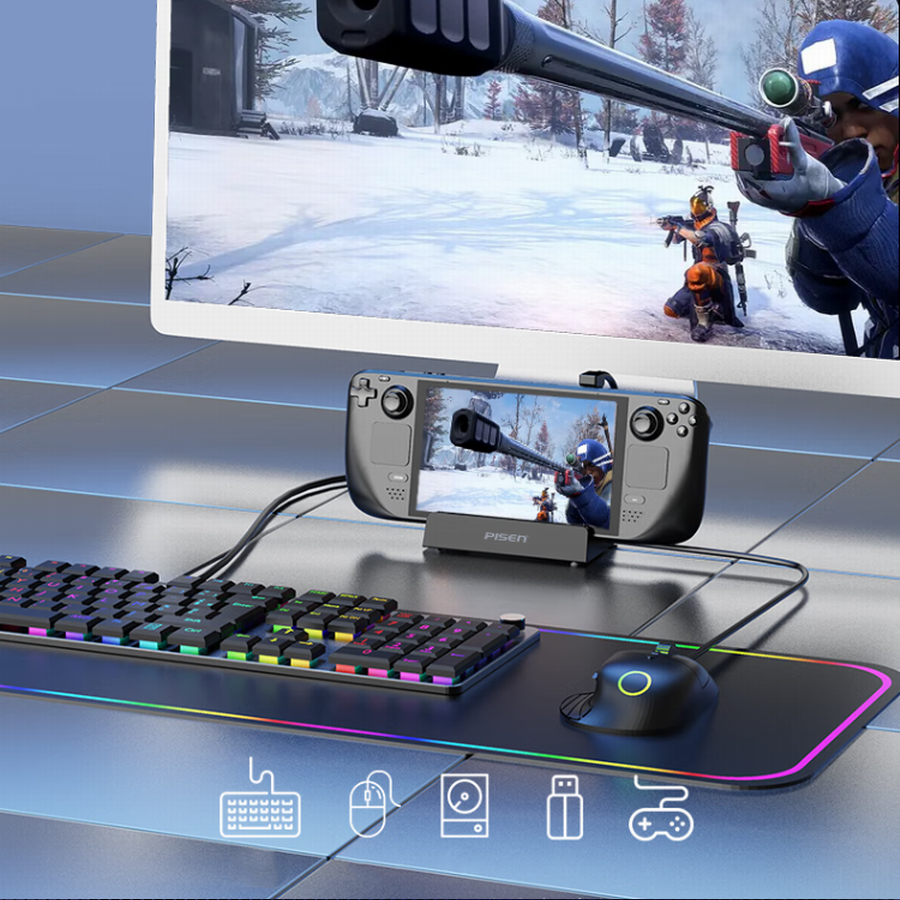 The dock provides up to three USB-A peripheral ports, allowing easy connection of wired devices such as mice, keyboards, and controllers. This enhances the handheld device's user interaction, providing a gaming experience similar to that of a PC. It is also possible to connect high-speed storage devices such as USB flash drives and portable SSDs, with a maximum bandwidth of 10Gbps and read/write speeds of up to 925MB/s. This enables quick storage of your favorite games and their save files, seamlessly continuing your gaming progress from a PC.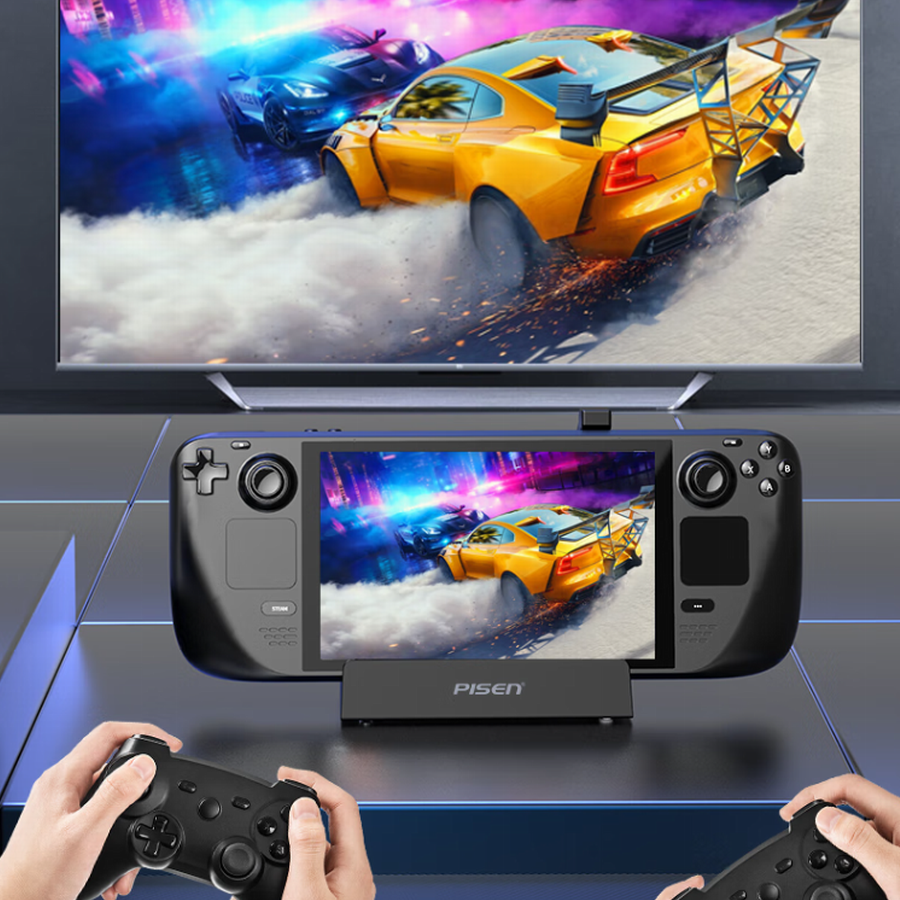 Similar to the Nintendo Switch, it can be used on the go as well as connected to a TV or projector using the HDMI 2.0 video port on the back of this dock. This allows for immersive gameplay on a large screen at home, supporting 4K@60Hz high-definition output. Combined with a controller, it offers an exciting gaming experience with friends on the big screen.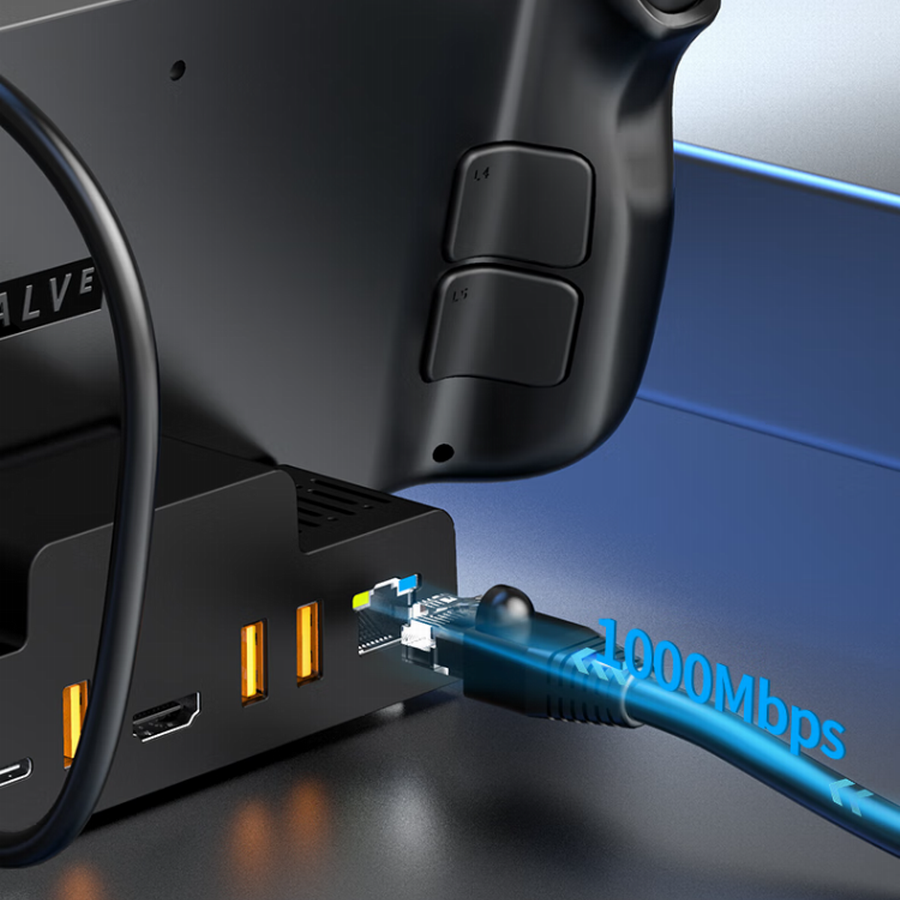 While wireless networks are convenient, they can sometimes encounter issues such as increased latency or disconnections due to interference from various wireless devices. To address this problem, the dock is equipped with an RJ45 network port, providing a maximum Gigabit Ethernet connection speed. This fundamentally avoids situations of unstable network connectivity.
Summary of ChargerLAB
In conclusion, the Pisen Steam Deck dock offers a range of features and functionalities that enhance the gaming experience on the handheld device. With its tilted slot, it ensures optimal viewing angles, while the silicone non-slip pad provides protection and stability. The dock's compatibility with multiple operating systems and devices expands its usability beyond the Steam Deck. Its inclusion of USB-A ports, an HDMI 2.0 video interface, and an RJ45 Gigabit Ethernet port further enhance connectivity and versatility. Moreover, the dock's support for high-speed charging and seamless integration with wired peripherals and storage devices make it a valuable companion for both on-the-go gaming and home entertainment setups. Overall, the Pisen Steam Deck dock adds convenience, flexibility, and immersive gameplay options to the already impressive Steam Deck handheld device.
Related Articles:
1. Teardown of Original Nintendo Switch Charging Dock
2. Charging Compatibility Test of Nintendo Switch OLED Model (20-100W)
3. Charging Compatibility Test of Steam Deck
The article is originally written by @
Joey
posted on Chargerlab. All rights reserved.