Kickstarter - ACASIS: Swappable High-Speed SSD Storage & 10-In-1 Hub
Last week, we introduced the ACASIS' first Swappable High-Speed SSD Storage & 10-In-1 Hub, which the project has already been started on Kickstarter: click here
Introduction of the Product
The Super Fast External M.2 SSD is fit for Multiple SSD interfaces and sizes. No matter how many kinds of SSD you have, ACASIS is compatible with them all. Just a normal SSD? ACASIS is also a 10-in-1 Multifunctional Hub to transfer data among all your devices and expand what you want. No more limited device storage and sluggish data transfer. One is All!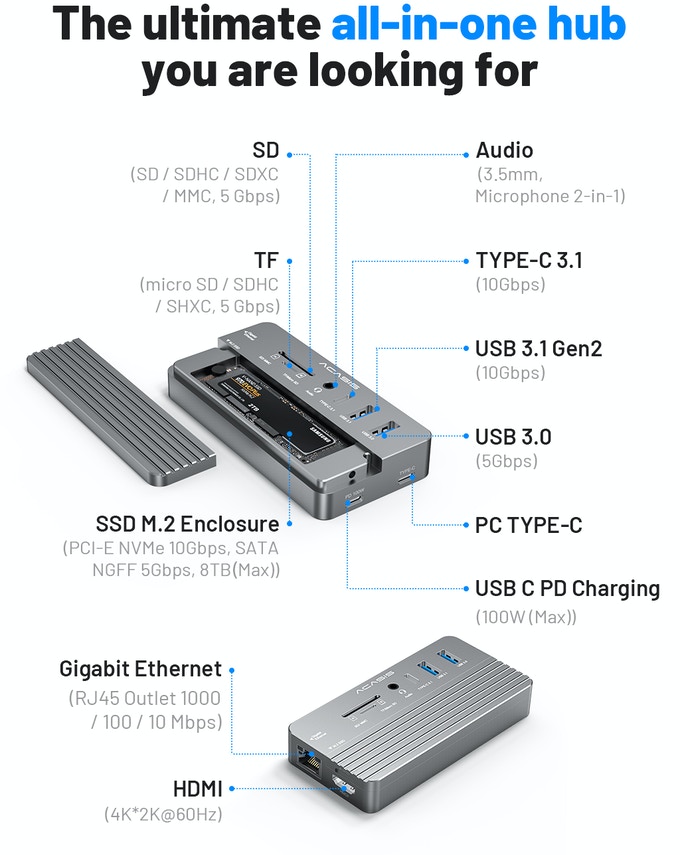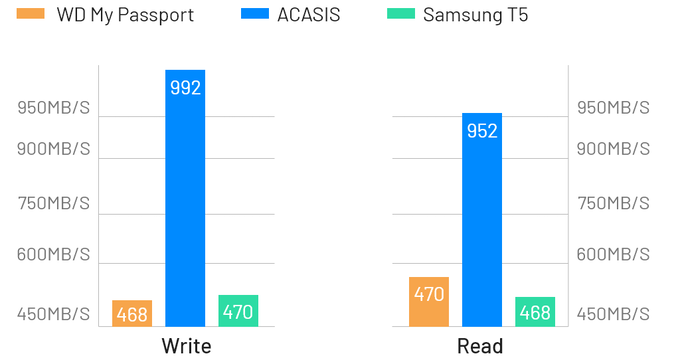 With Up to 1,000MB/s read and write speed, ACASIS performs perfectly and gets 10GBfiles transferred in only 10 seconds which is 15X faster than your traditional HDD.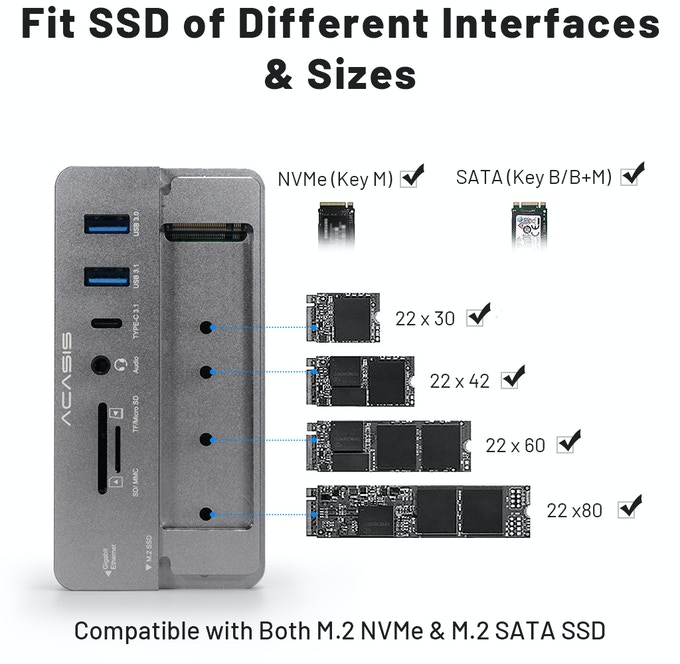 Uniquely designed for all kinds of Solid State Drive, ACASIS allows you to change a new SSD card when the old one is full. The installation is Super Easy & Quick—less than one minute—thanks to the Tool-Free Design. The aluminum cover can be easily slid in/out in one smooth motion, and the SSD can be simply inserted without a screw.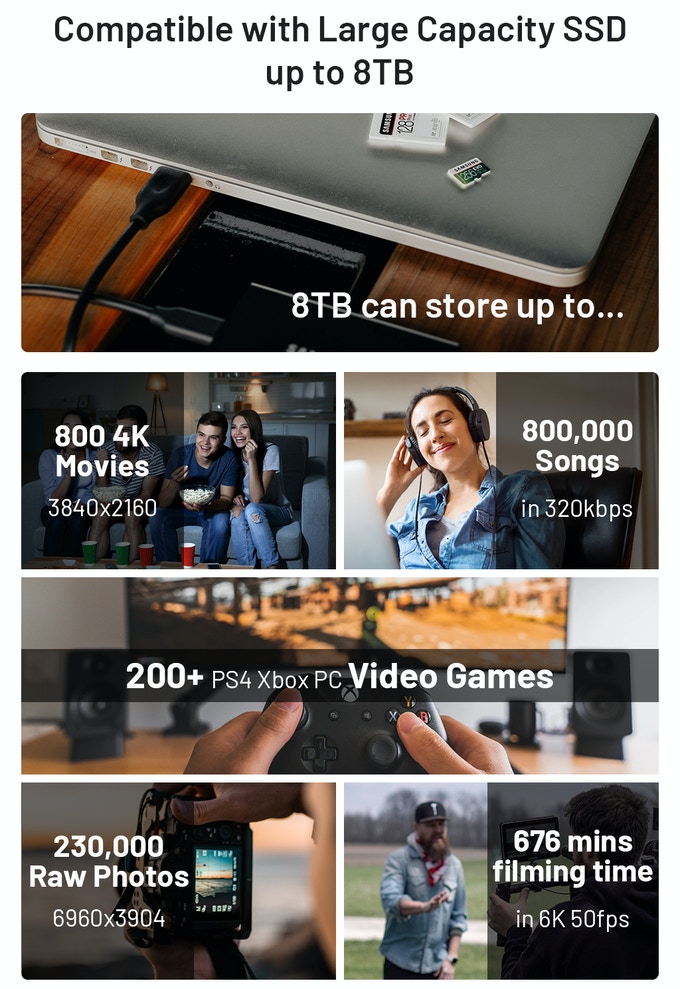 ACASIS works with SSD cards of capacity up to 8TB, big enough to store thousands of 1GB files. Compared to other SSD with fixed or much smaller storage capacity, ACASIS enables you to store unlimited data without additional applications or privacy-unfriendly clouds.
The HDMI 4K@60Hz of ACASIS can be used to expand extra displays, perfect for programmers, designers, and videographers to greatly improve working efficiency.
ACASIS's SD/TF slots allow reading files in two different memory cards at the same time, saving up your time and bringing more convenience.
The USB-C PD port on ACASIS delivers a Max 100 Watts power to your Macbook or other USB-C devices. It means that ACASIS can fast charge your devices while using all the other ports.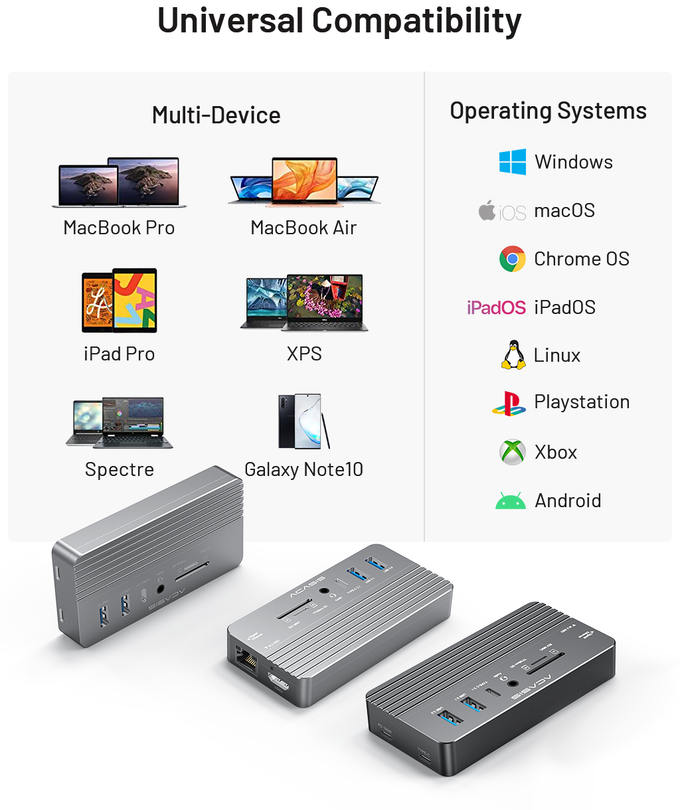 ACASIS's 3.1 Gen2 interface and M.2 NVMe/ NGFF technology significantly advance its transfer speed and compatibility. ACASIS is compatible with Mac, Windows and Linux PCs. It also works with Android smartphones and tablets that support Type-C OTG.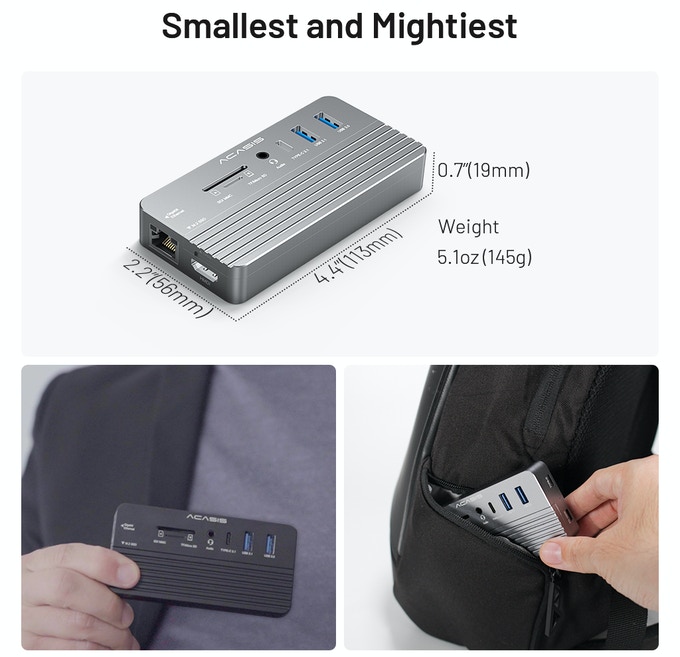 ACASIS is absolutely the Smallest and Mightiest SSD Hub for you to carry around as it fits in the palm of your hand and stores tons of data. It is also a perfect everyday carry item being only 5.1oz in weight.
Aluminum Alloy case gives ACASIS a sense of technology and better thermolysis, which ensures a low operating temperature of below 131℉(55℃) even when transferring large amounts of data. Moreover, the corrugated design of the SSD cover increases heat dissipation and firm grip. ACASIS is committed to protecting your files and hands.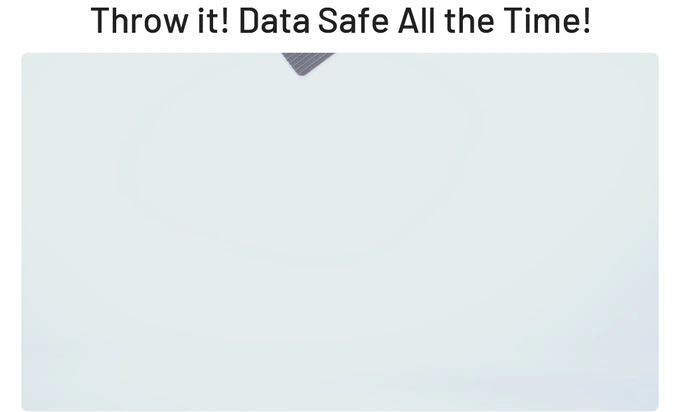 Superior to traditional HDDs, ACASIS is built to withstand fierce shocks and vibrations. It can survive drops from as high as 10ft. So don't worry, ACASIS is your best option when it comes to data storage!
If you're interested, please go here to discover more. The project will be ended on Wed, June 2. So, if you have the need, do not hesitate to back the project. You can get 1 ACASIS at $89 only! Save 44%!
本文系作者 @
Yi
原创发布在 Chargerlab。未经许可,禁止转载。