How to Update The Firmware of ChargerLAB POWER-Z KM002C PD3.1 Tester?
With the release of the PD3.1 protocol, ChargerLAB has developed a tester, which is designed for PD3.1. We call it KM002C. As our latest tester, the performance has been greatly improved, and the appearance has been completely redesigned.
It has been loved by many engineers and geeks since its release. And it's widely used in the development of PD3.1 and the charging test of electronic devices.
Today, let's see how to update the firmware of the ChargerLAB POWER-Z KM002C PD3.1 tester.
How to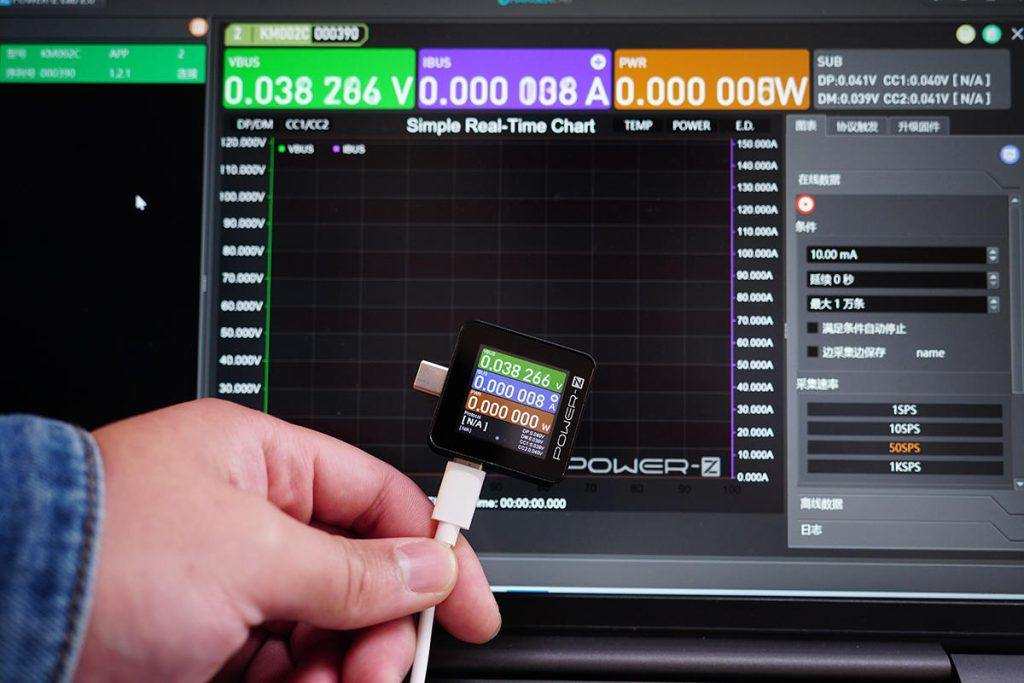 To update the firmware of ChargerLAB POWER-Z KM002C PD3.1 tester, you need to operate with the PC software.
After connecting the tester to PC software, you need to click the "Update Firmware" in the user interface.
If a firmware can be updated, there will be a prompt in the detailed operation interface of "Update Firmware." As the image above, the part in the red frame means that ChargerLAB has already launched the updated firmware at this time.
Then click on the "Chip Icon" in the red frame to update.
After clicking on it, the PC software will erase the old firmware and write the new one. The whole process is almost done in a blink of an eye, very convenient.
That is easy, isn't it? Why not turn on your ChargerLAB POWER-Z KM002C and have a try?
Related Articles:
1. POWER-Z KM002C is now available on Amazon
2. Unboxing | How to Use POWER-Z KM002C @ChargerLAB ​
3. The New Updates of the Power-Z KM002C (New Xiaomi Private Protocol Detection)
The article is originally written by @
Jeffrey
posted on Chargerlab. All rights reserved.