Cypress Showcases PD Solutions and More at USB-PD Asia 2019
Cypress Semiconductor, one of the leaders in USB-C technology, showcased its solutions for USB-PD, wireless charging, and expansion docks at 2019 (Autumn) USB PD & Type-C Asia Expo in Shenzhen.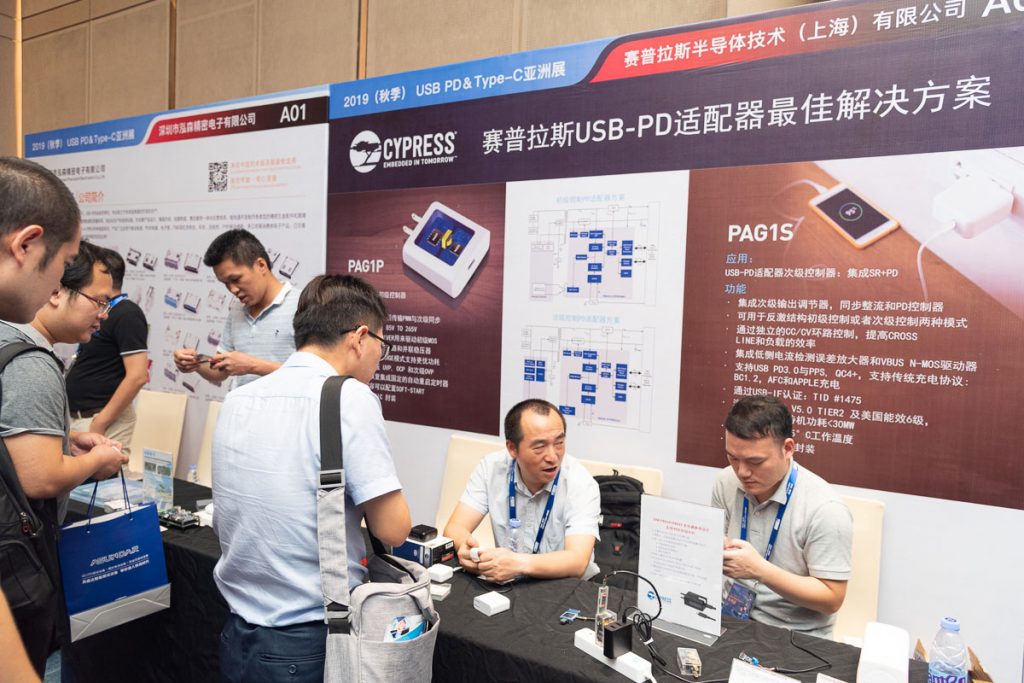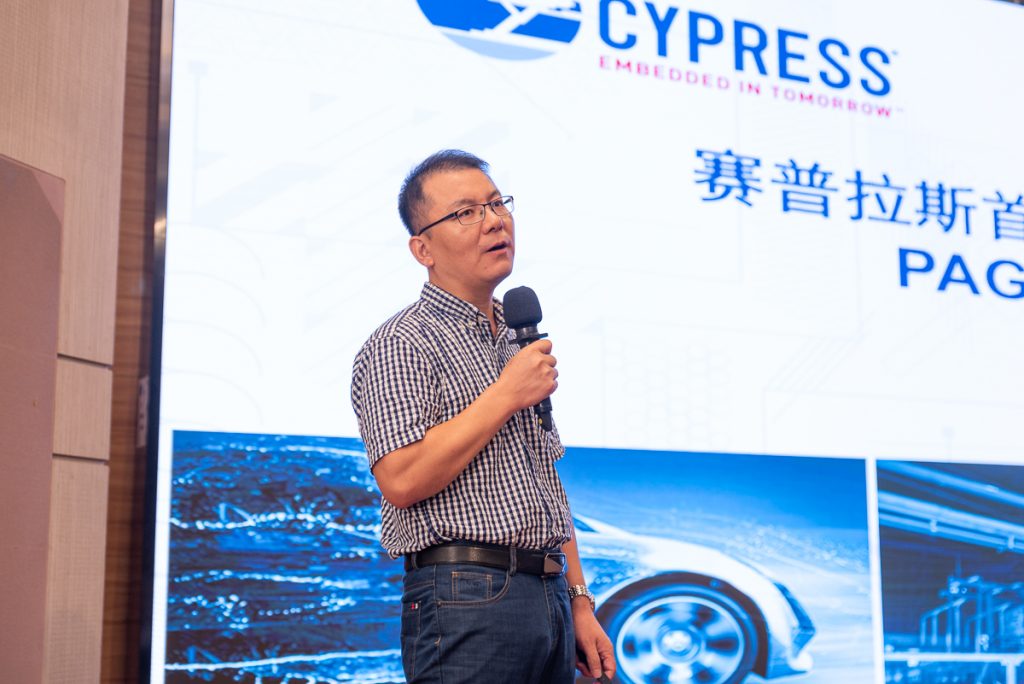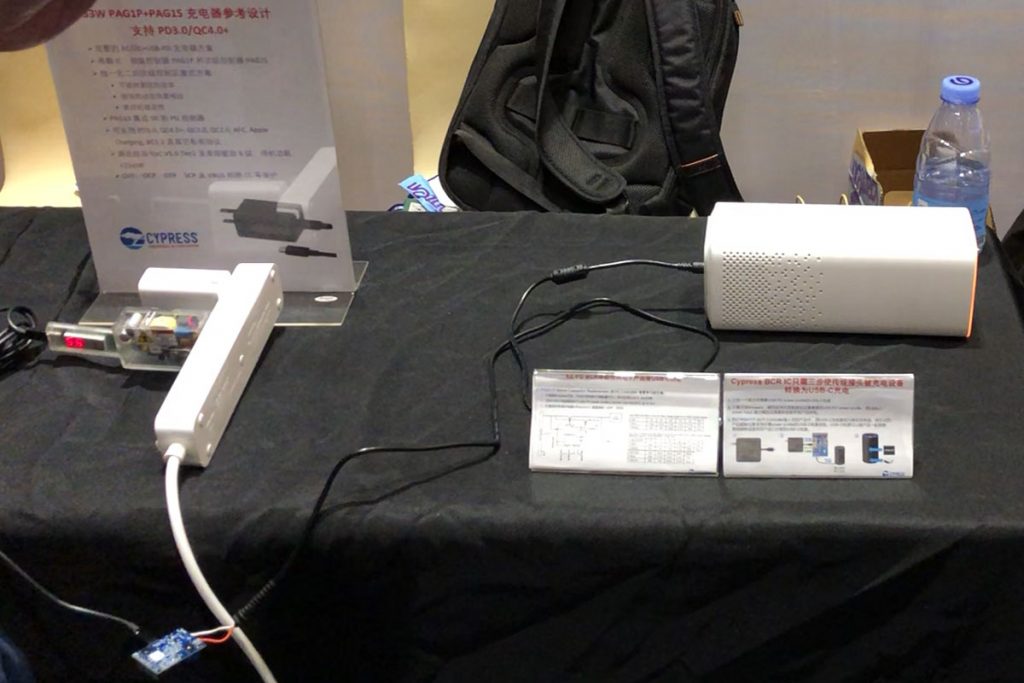 Gary Yuan, Regional Market Manager, gave us a little tour to the Cypress' product portfolio after delivering his speech on the company's PAG1 power solution at our seminar. He first introduced us to Cypress' BCR (Barrel Connector Replacement) solution which targets electronic devices that have legacy barrel connectors (up to 100W) and enables users to quickly convert their devices from being powered through a barrel connector to being powered via the USB-C connector.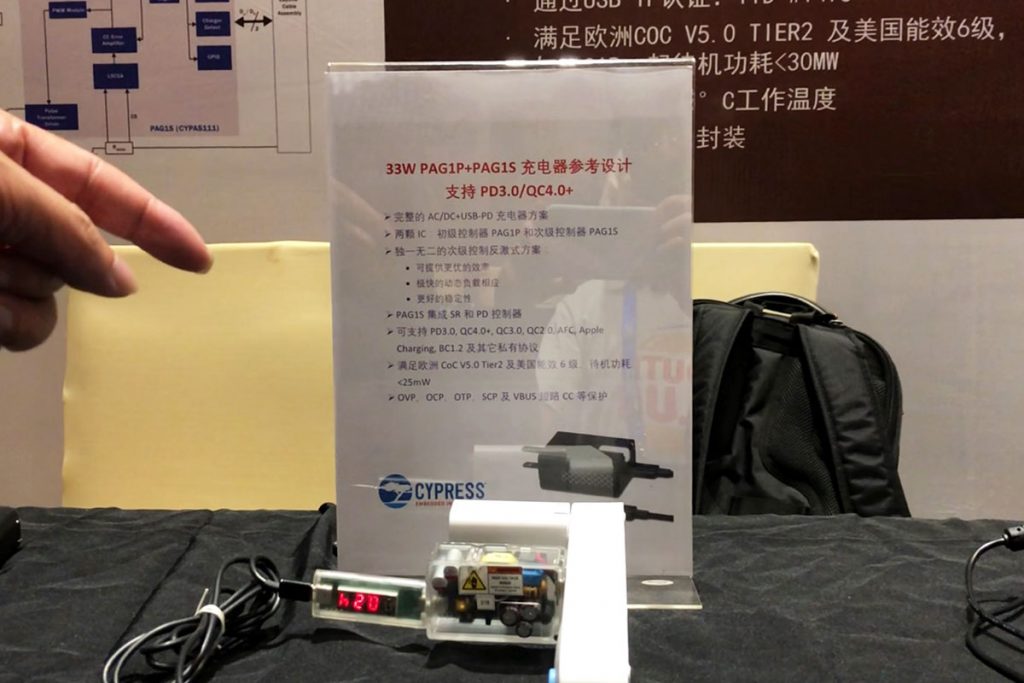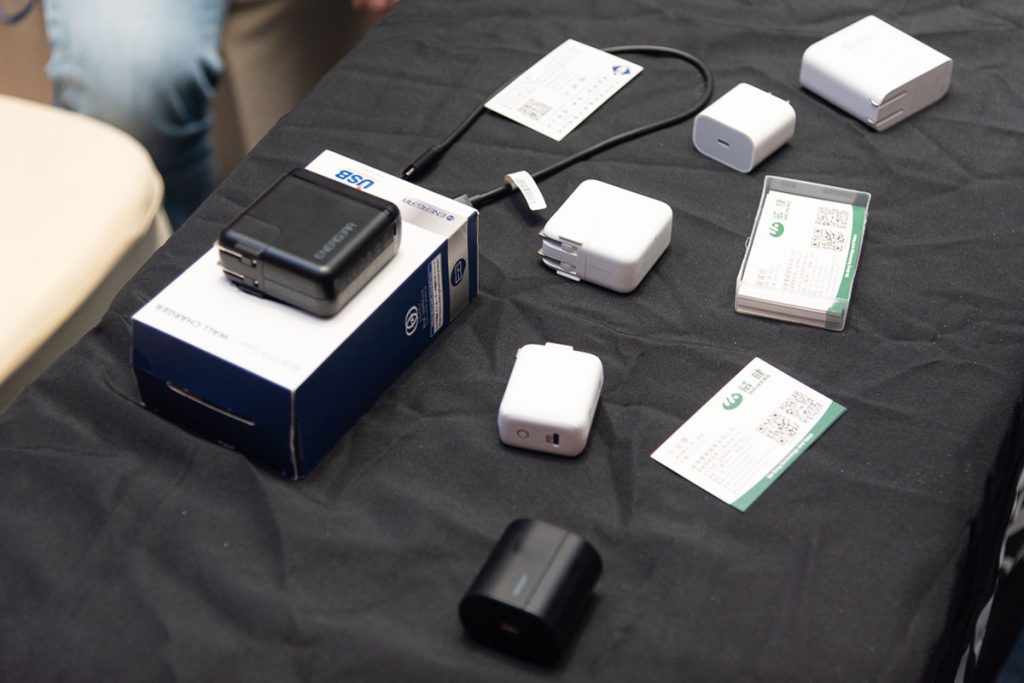 Next, Gary demonstrated the company's PAG1 power solution. It is a complete AC-DC power solution with an integrated USB Power Delivery (PD) controller that enables OEMs to build reliable, efficient, and cost-effective power adapters for the growing USB-C charger market. PAG1 is offered as a two-chip solution with a primary start-up controller (PAG1P) and a single-chip secondary-side controller (PAG1S) that integrates a synchronous rectification driver, PD controller, 30-V-tolerant regulator, high-voltage NFET gate drivers, OVP, SCP, and OCP protection. PAG1 is a secondary-side-controlled flyback solution that supports dynamically variable switching frequency thereby providing best-in-class efficiency and better reliability.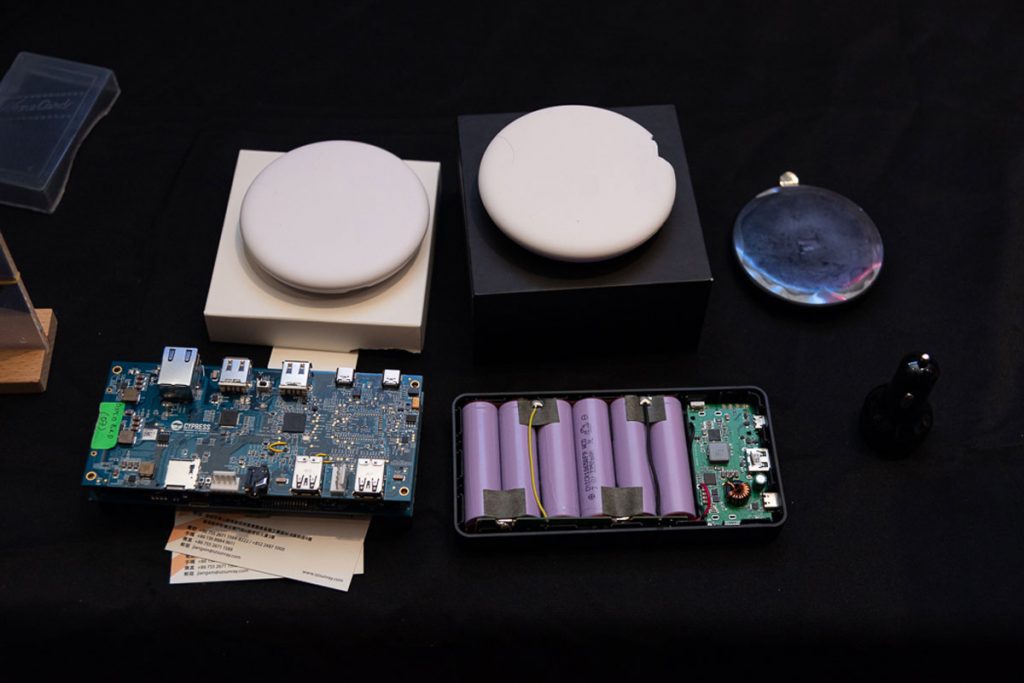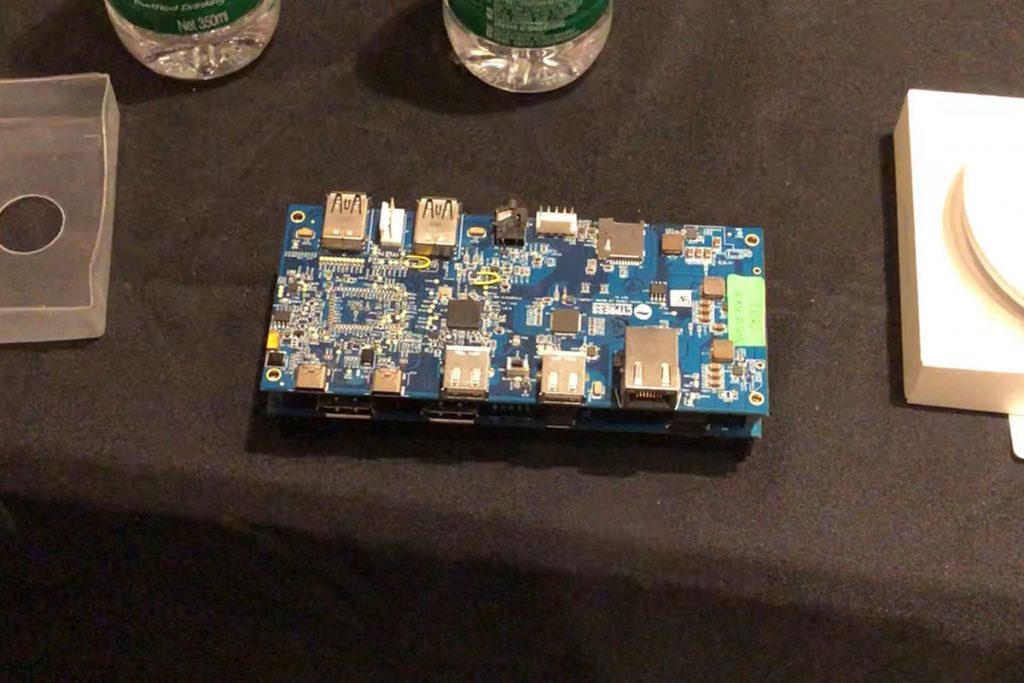 Lastly, Gary showcased Cypress' PD chips for high wattage wireless charging solutions which were already adopted by Huawei and Xiaomi. And a sophisticated expansion dock that fully populated with ports.

Video:
About Cypress
Cypress is the leader in advanced embedded solutions for the world's most innovative automotive, industrial, smart home appliances, consumer electronics and medical products. Cypress' microcontrollers, wireless and USB-based connectivity solutions, analog ICs, and reliable, high-performance memories help engineers design differentiated products and get them to market first. Cypress is committed to providing customers with the best support and development resources on the planet enabling them to disrupt markets by creating new product categories in record time.

About USB PD & Type-C Asia Expo
In its ninth consecutive year, USB-PD Asia is the largest to promote the fast-charging and peripherals industry, bringing together nearly 100 industry-chain quality suppliers, service providers, and thousands of buyers. Experts are invited to demonstrate the latest technology and application cases on the spot. The 2019 (Autumn) USB PD & Type-C Asia Expo was held on 23rd August 2019, at Floor 1&3, International Conference Center, Unit 4, Building B, Kexing Science Park, Nanshan District, Shenzhen, China.