Compact & Portable | Introducing the SHARGE Disk Enclosure
For users who require external storage and need to carry tons of data while working on the go, they generally choose traditional storage devices like USB flash drives. However, they are usually slow in terms of speed. Later, high-speed storage products like SSD enclosures emerged, but they were relatively bulky compared to USB flash drives. In this dilemma, Shargeek has come up with a perfect solution—the SHARGE Disk. It has an incredibly compact size comparable to a USB flash drive while providing a high-performance reading and writing experience.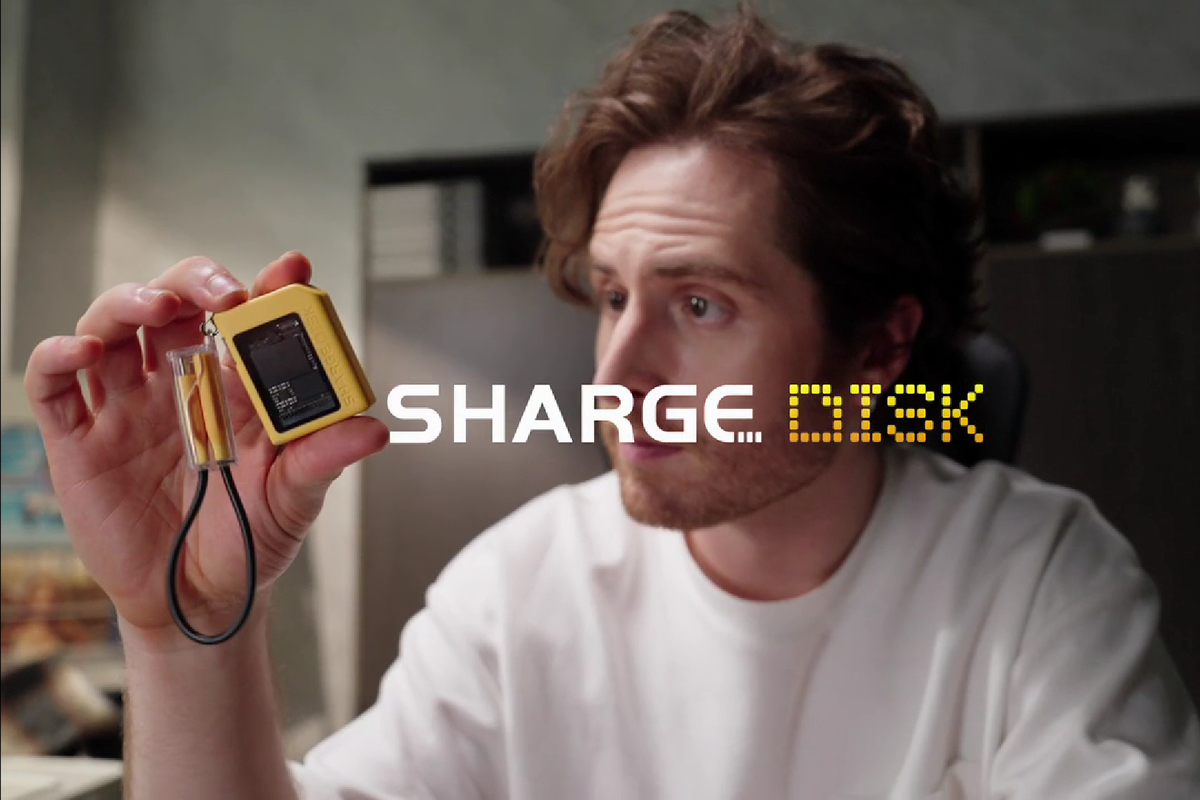 The SHARGE Disk is essentially an ultra-small enclosure with a built-in SSD. It features the RTL9210 controller, offering read and write speeds close to 1000MB/s, far surpassing traditional USB flash drives. The USB-C male port is USB3.2 Gen2 (10Gbps). It employs a transparent window design and incorporates an active cooling fan within its small body. This cooling capability exceeds the commonly seen heat sink design used with SSDs in desktop computers, allowing for better performance and longevity of the solid-state drive.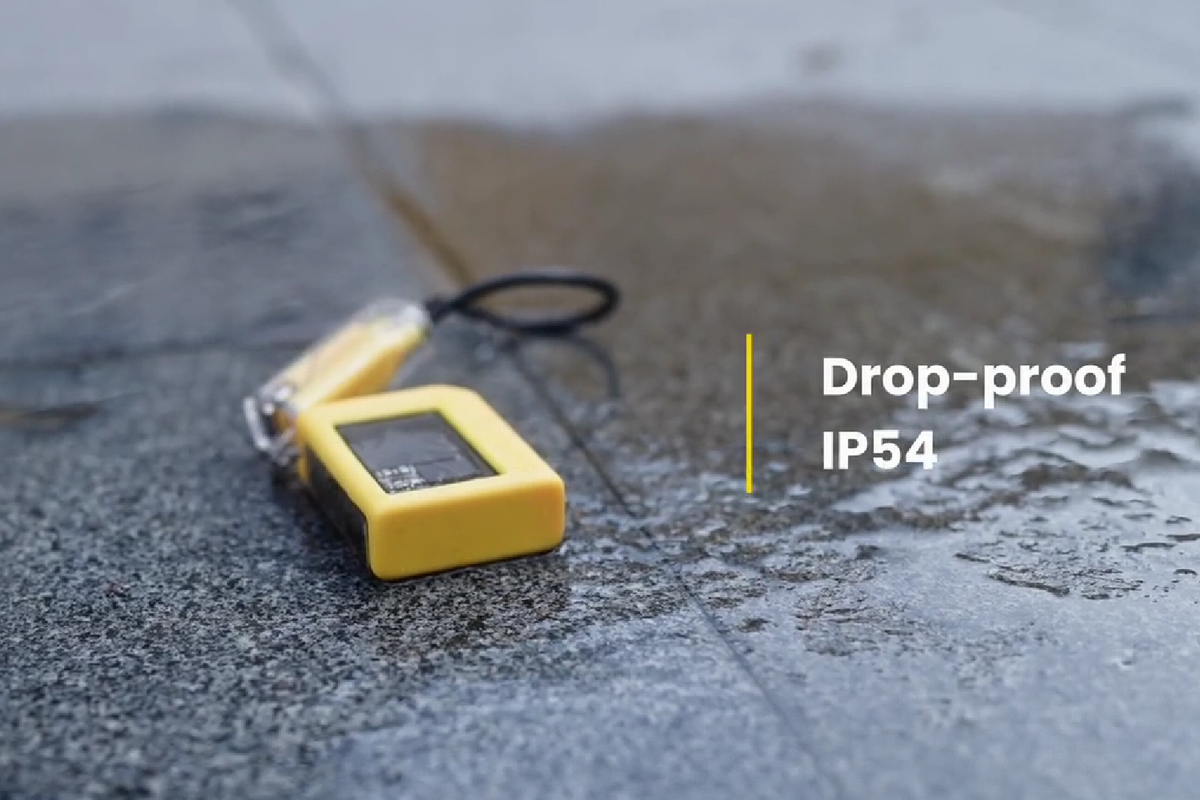 It supports operating systems such as Windows, Android, iPad OS, Linux, as well as gaming consoles like PS5, Xbox, and handheld devices. As accidental drops are common for portable devices, this product utilizes a silicone case to effectively cushion the impact during falls, providing protection against drops of up to 2 meters to prevent damage to internal hardware and data. It also achieves an IP54 dust and water resistance rating.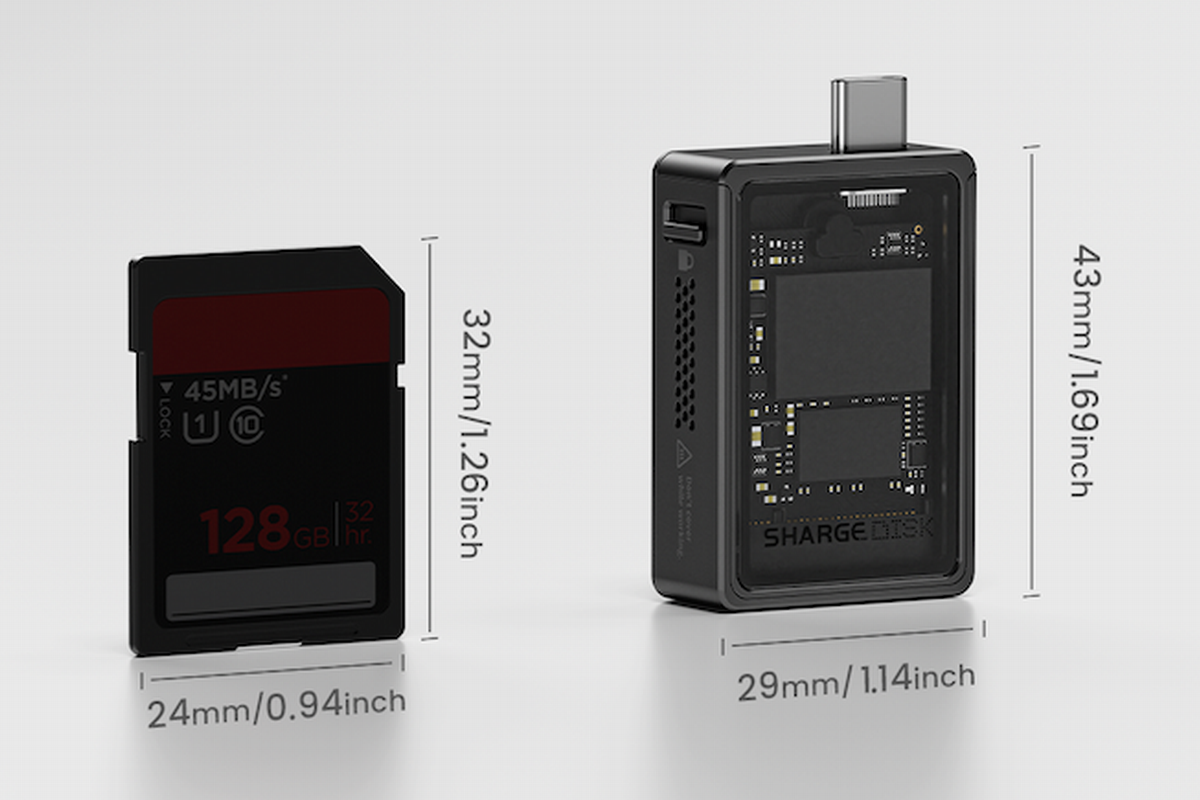 Meanwhile, the size of the device are only 29 x 43mm (1.14 x 1.69 inches), comparable to a regular SDXC memory card, and it weighs just 24g. Users can easily put it in their backpack pockets or attach it to their keychains. Its small and lightweight design allows high-speed storage devices to become part of their everyday carry (EDC) essentials.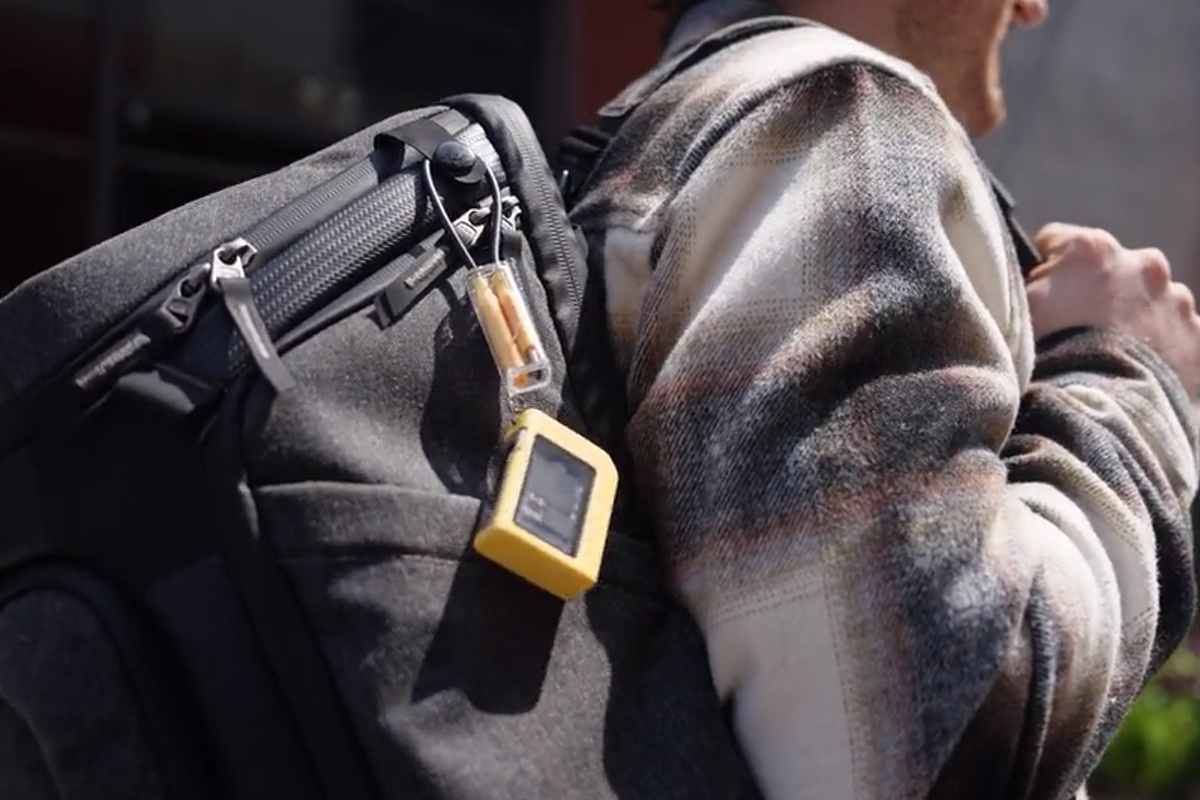 The accompanying USB-C to USB-C high-speed data cable supports up to 10Gbps and features a "hanging rope buckle" design. By threading the cable through a backpack and pressing it into the transparent buckle, it can be conveniently hung in any position, making it easy to store and carry.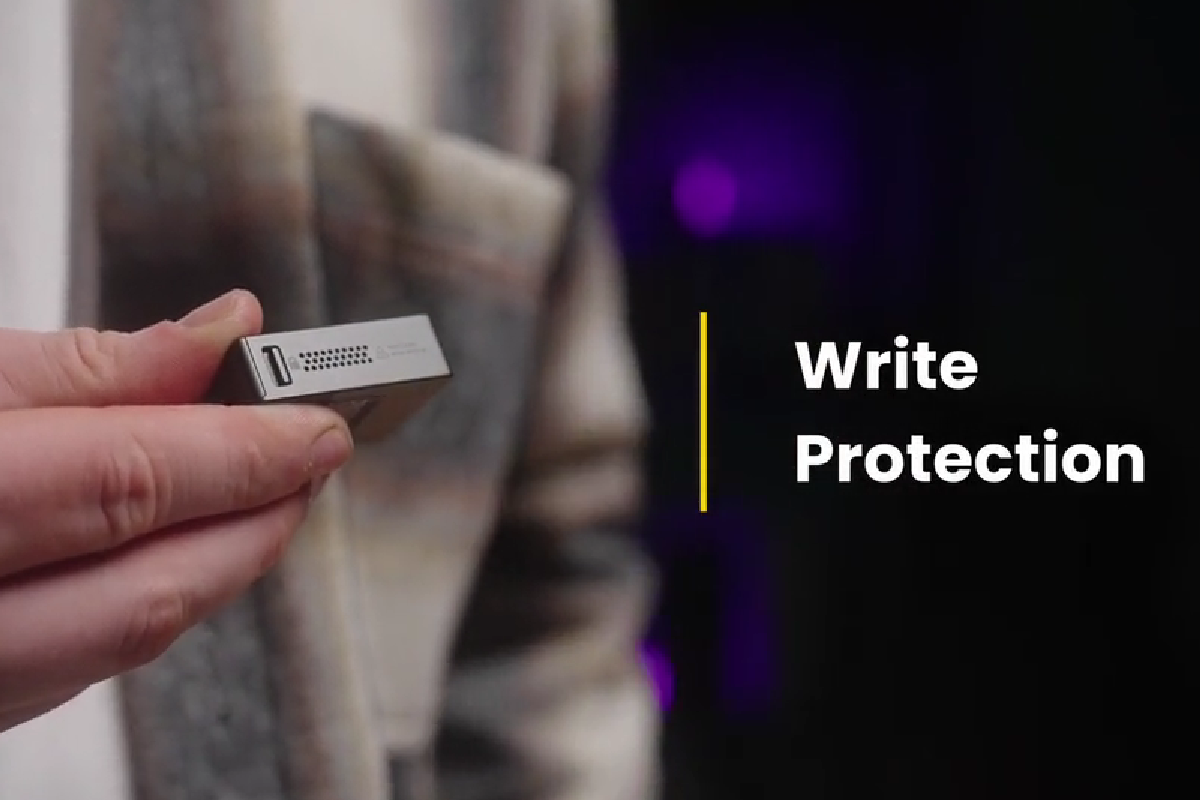 The case also includes a write protection switch on the side, allowing users to easily protect important data and avoid the risk of virus infection when connecting to public computers. It also prevents irreversible loss caused by accidental data deletion and other operational mistakes.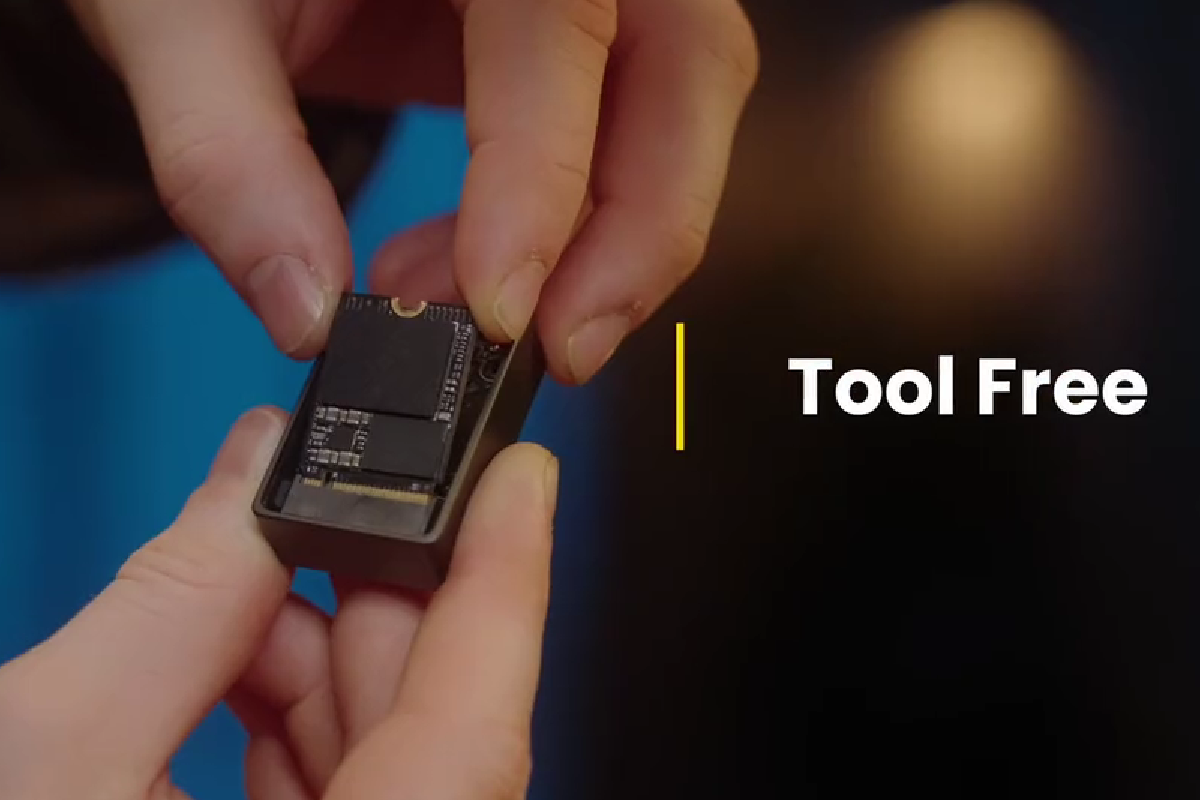 It offers broad compatibility, supporting any NVMe M-key SSD that is compatible with the 2230 length specification. Whether you have a 128GB, 512GB, or even a high-capacity 2TB SSD, the SHARGE Disk can effortlessly accommodate it. With its convenient tool-free installation and replacement design, users can easily swap out SSDs without the need for additional tools or complicated procedures. This allows for seamless upgrades or changes in storage capacity according to individual needs, providing flexibility and convenience for users seeking versatile storage solutions.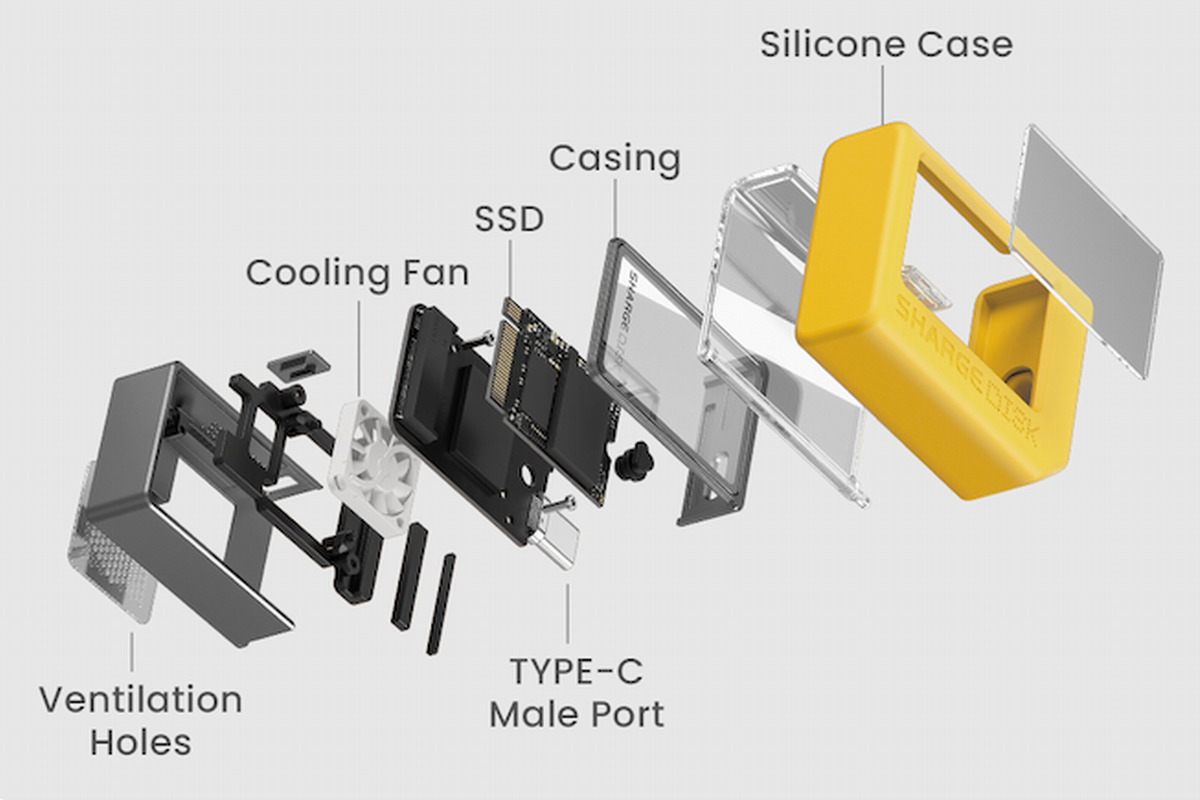 Temperature is one of the key factors that affect the performance and lifespan of solid-state drives. Leveraging its powerful industrial design capabilities, Shargeek has incorporated active cooling technology within the small body of this device. The built-in silent fan can reach speeds of up to 13,000rpm, quickly dissipating heat from it. Even during prolonged read and write tests, the temperature remains around 50°C without a decline in transfer speed.
Summary of ChargerLAB
In summary, the SHARGE Disk presents an ideal solution for users requiring portable storage with exceptional performance. Its compact size, coupled with the innovative active cooling technology, sets it apart from traditional options. The inclusion of an SSD within this small hard drive enclosure delivers impressive read and write speeds, while the thoughtful design ensures longevity and protection. With its compatibility across various operating systems and devices, the SHARGE Disk proves to be a reliable and efficient choice for those seeking high-speed storage in a compact package.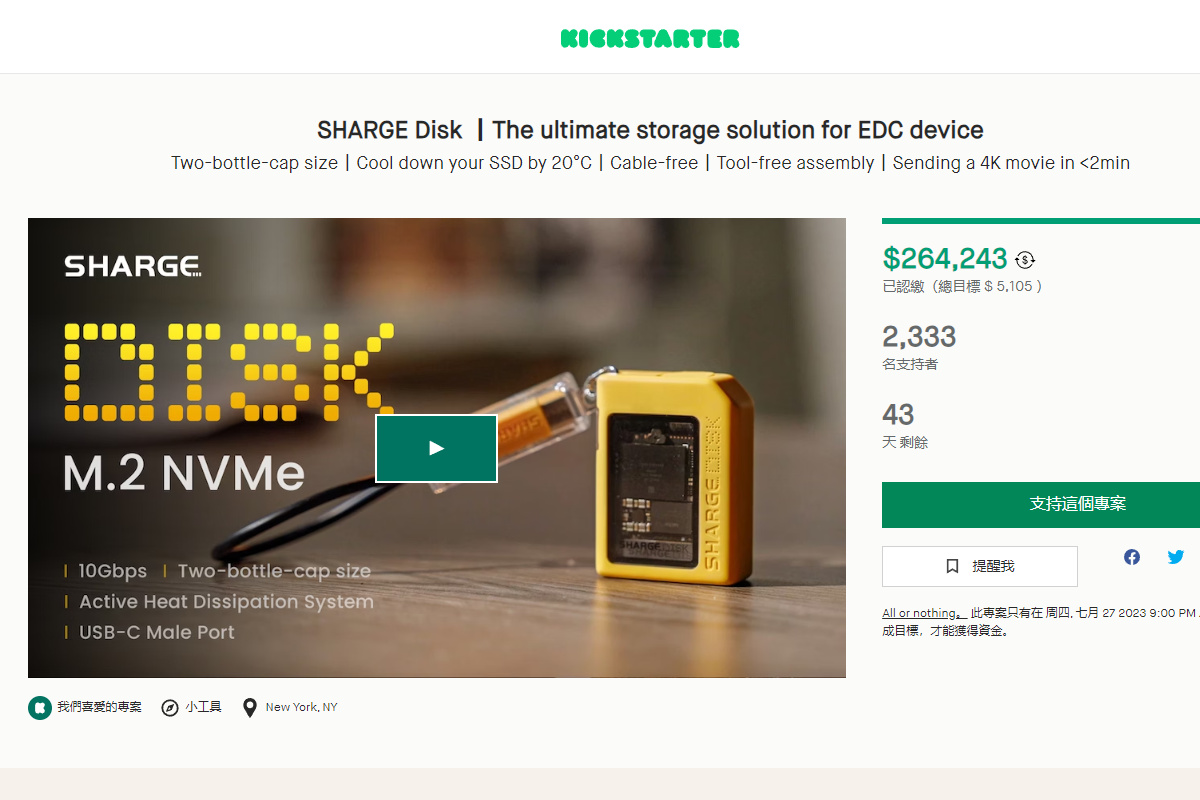 This amazing product is currently being crowdfunded on Kickstarter. The early bird price for the standalone enclosure is $39, while the EDC kit, which includes the silicone case and data cable, is available for an early bird price of $52. So far, it has raised over $260,000 with a total of 2,338 backers participating in the project. If you are interested, you can visit the Kickstarter page and join the campaign.
Related Articles:
1. First And Fastest | Review of ZikeDrive USB4 SSD Enclosure (Video)
2. Repurpose Your Idle M.2 SSDs with Lenovo Dual Protocol Enclosure
3. WiFi6E Standard | Lenovo Launched ThinkBook Wireless Dock at CES2023
The article is originally written by @
Joey
posted on Chargerlab. All rights reserved.