ChargerLAB POWER-Z KM002C PD3.1 Tester Adopts The TI INA228
With the release of the PD3.1 protocol, ChargerLAB has developed a tester, which is designed for PD3.1. We call it KM002C. As our latest tester, the performance has been greatly improved, and the appearance has been completely redesigned.
It has been loved by many engineers and geeks since its release. And it's widely used in the development of PD3.1 and the charging test of electronic devices.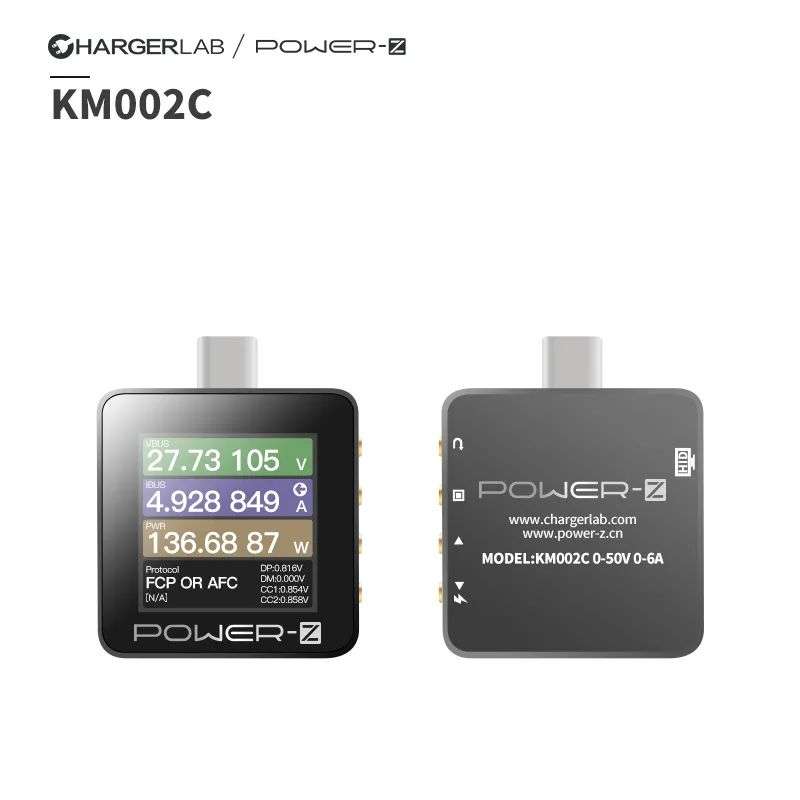 In addition, POWER-Z KM002C also adopts the TI INA228, an ultra-precise digital power monitor with a 20-bit delta-sigma ADC specifically designed
for current-sensing applications.
It enjoys quite popularity at home and abroad.
POWER-Z KM002C's quality needs no further explanation.
Related Articles:
1. POWER-Z KM002C is now available on Amazon
2. Unboxing | How to Use POWER-Z KM002C @ChargerLAB ​
3. The New Updates of the Power-Z KM002C (New Xiaomi Private Protocol Detection)
本文系作者 @
Jeffrey
原创发布在 Chargerlab。未经许可,禁止转载。