Bang for the Buck | Introducing the Brand New POWER-Z AK001
The AK001 test cable has been replenished.
Our highly praised KM002C/3C tester has played an indispensable role in many of ChargerLAB's reviews and teardowns, and today, we're thrilled to announce the launch of our newest product, the AK001.
As a new member of the POWER-Z series, AK001 is not a tester but a test cable that can measure and display real-time charging data.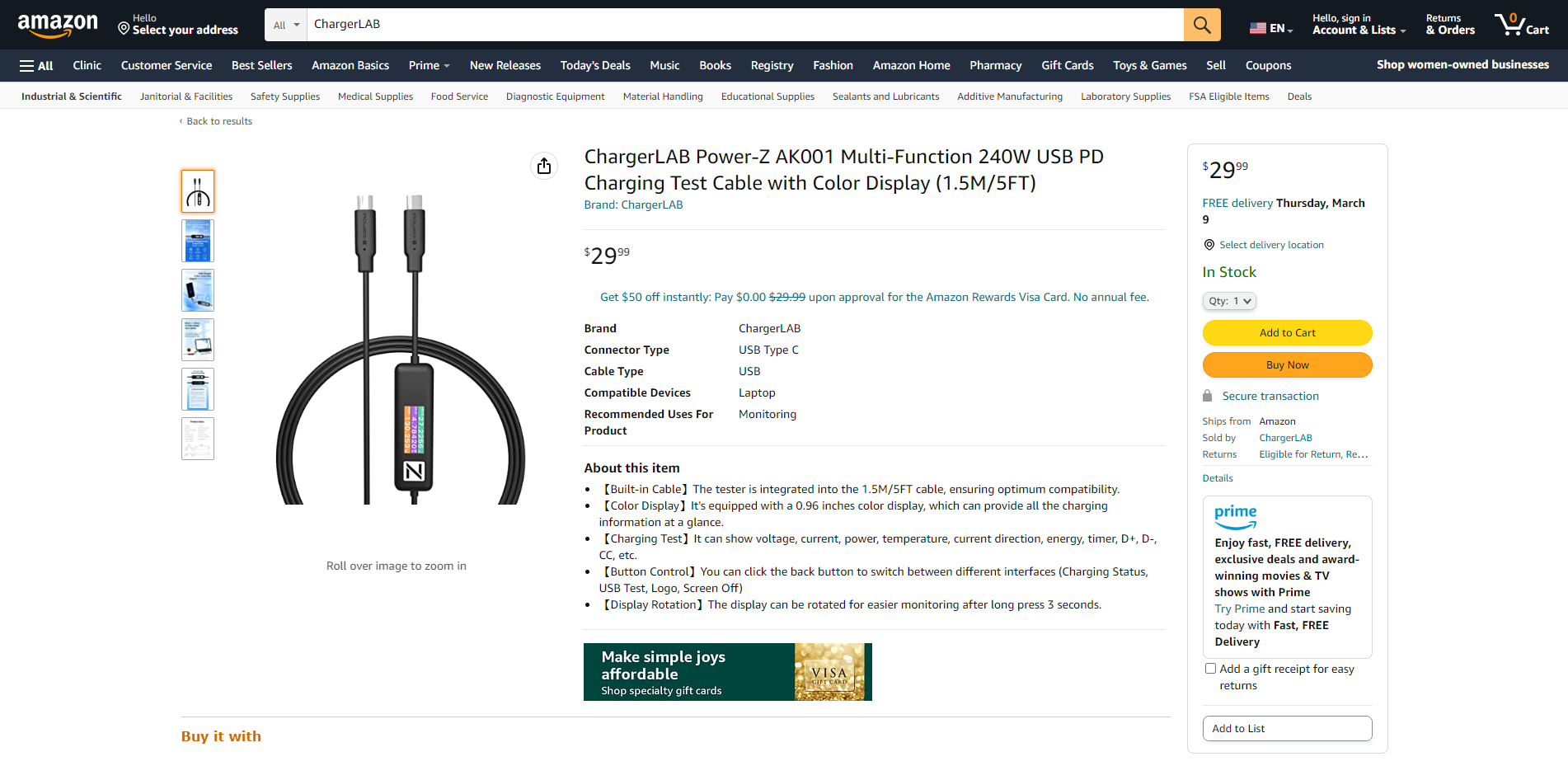 The innovative AK001 is built to help users get accurate test results every time, while minimizing cost - it's much cheaper than the KM003C, for only $29.99!
👉You can click here to buy one on Amazon. (Limited Quantity)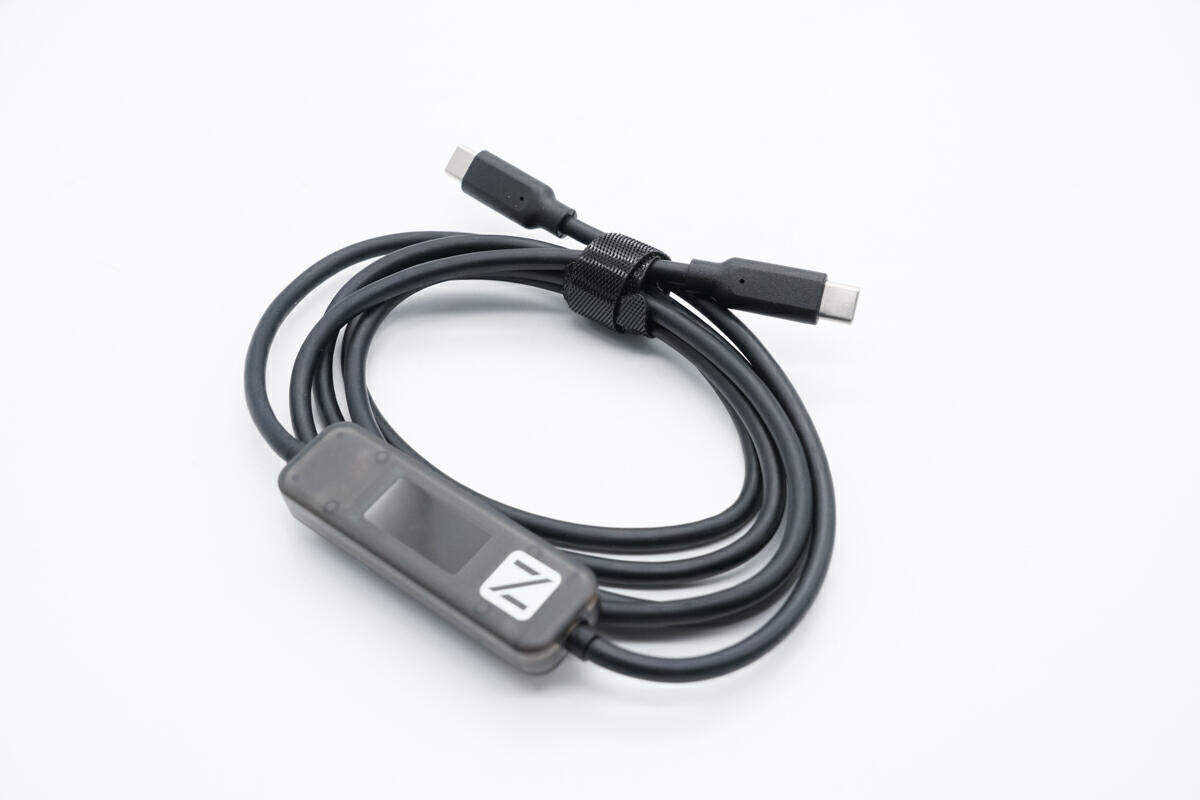 The AK001 is a USB2.0 cable that can support up to 240W. The length of the cable is about 1.5M (5FT), with a Velcro cable tie included for users to shorten and fix it. The 0.96-inch color display in the middle is similar to the lite version of the KM003C. And the translucent matte case lets you see the PCB directly, giving a techy vibe.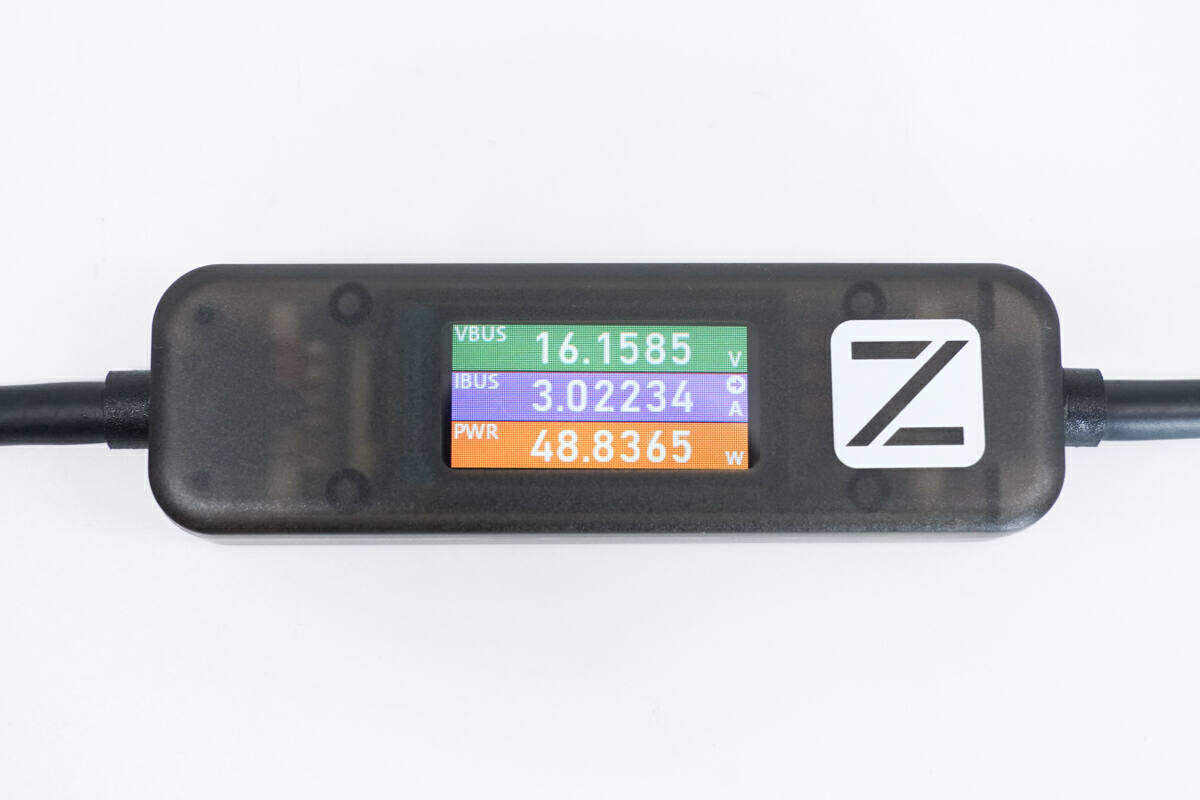 As a simpler but effective alternative to KM003C, AK001 can provide users with critical information at a glance, such as voltage, current, power, etc., ensuring that they get accurate test results every time.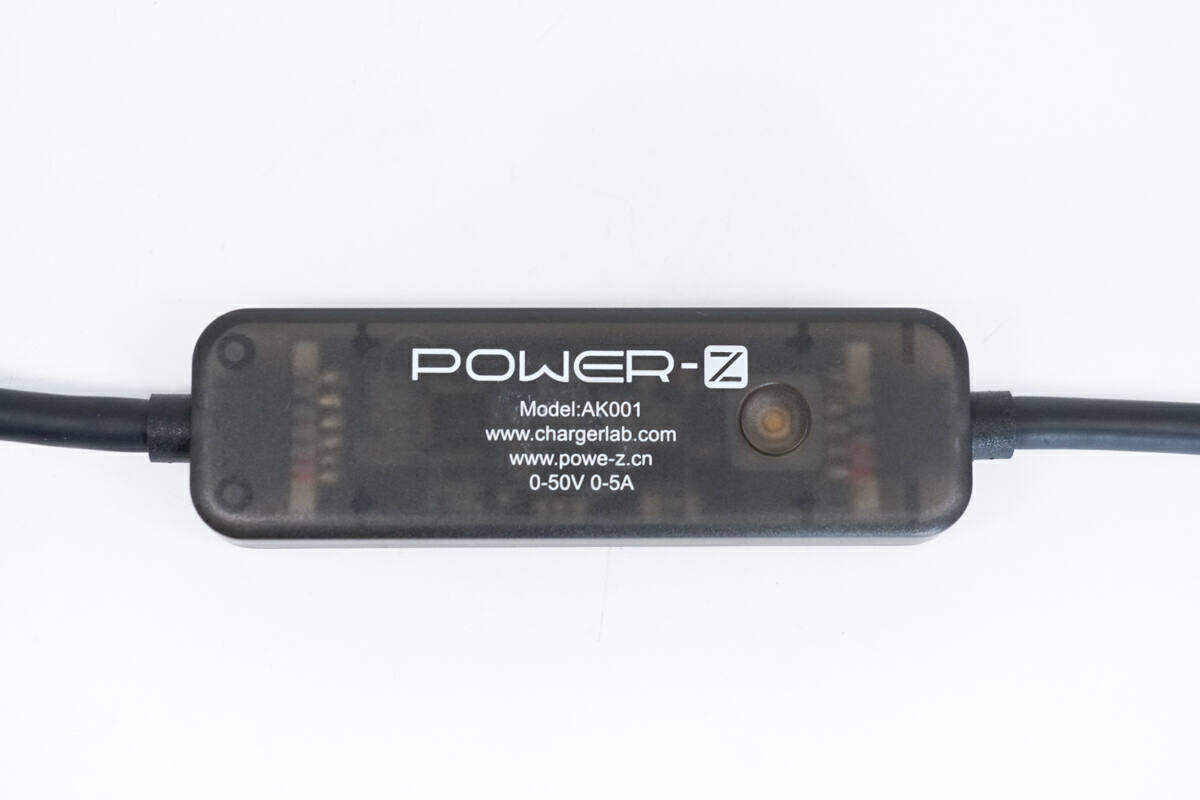 Our logo, model, website, and a small physical button are on the back. You can use it to achieve different functions.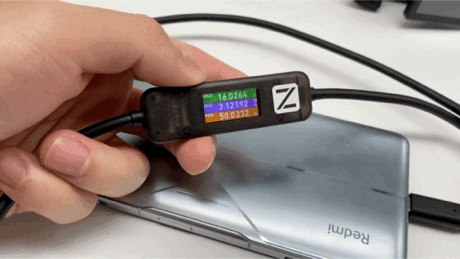 Users can control the screen through this small physical button, which allows them to switch between different pages, rotate the screen, and turn it off, making it more convenient to use.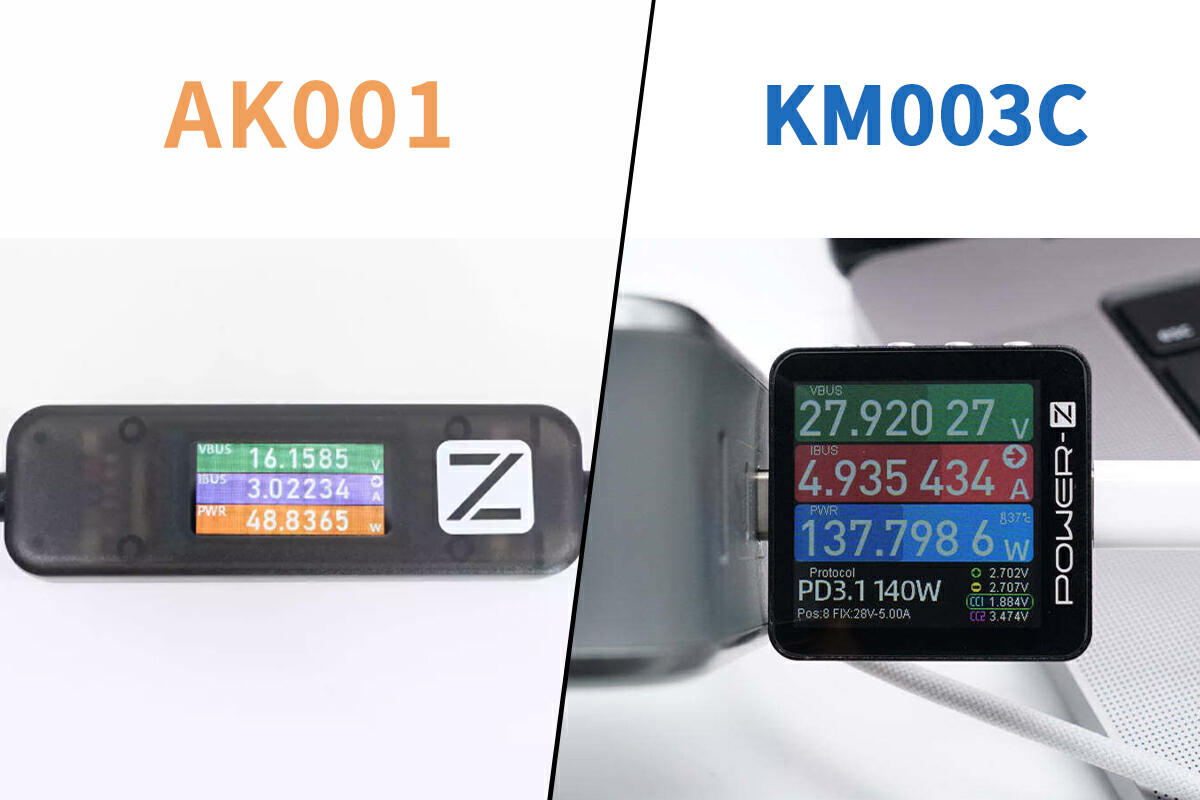 If your chargers only have USB-C port and the voltage, current, and power are all you need to know, then this $29.99 cable is perfect for you; if you want to learn more about the charging process, like the supported protocols or record data, then KM003C is more suitable for you.
You can click here to get one of them if you're interested.
We also have the English manual here.
And you can click the unboxing video above for more information.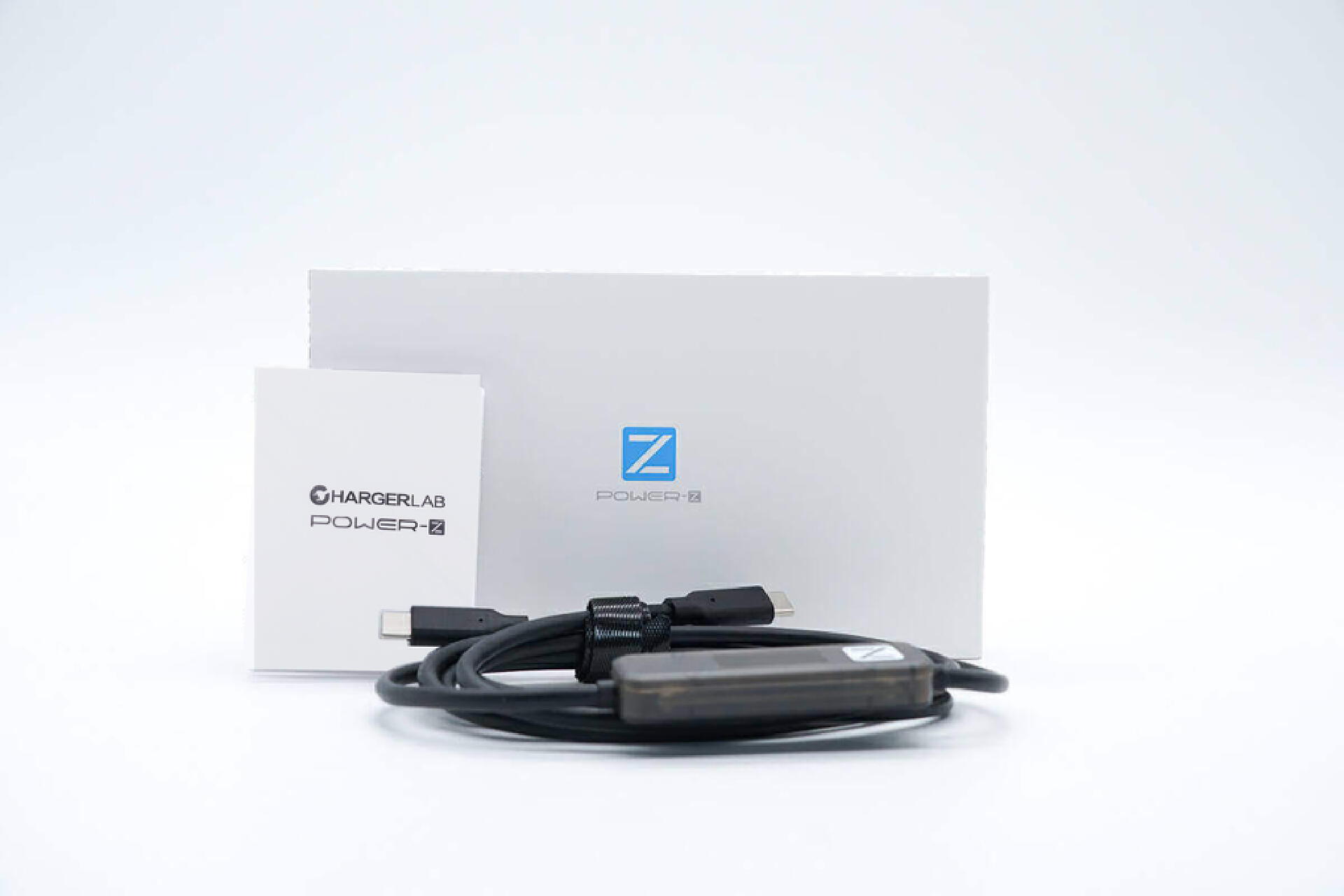 ChargerLAB is committed to providing customers with innovative products that cover as many prices as possible, and AK001 is a perfect example of this commitment.
Note: ChargerLAB is the only store of the Power-Z brand on the entire online platform. We have never authorized anyone to sell this product. (Including but not limited to Amazon, eBay, AliExpress, Wish, Walmart, Shoppe and Lazada), The products NOT sold in this store will be fake or counterfeit. It may not be able to upgrade normally. Consumers should be careful and do not be deceived.
Related Articles:
1. Everybody LOVES the POWER-Z AK001 | Check Out What ZDNET Has to Say About It
2. Unboxing of ChargerLAB POWER-Z AK001 240W Test Cable (1.5M/5FT)
3. Charging Review of ChargerLAB POWER-Z AK001
The article is originally written by @
Joey
posted on Chargerlab. All rights reserved.