The Top 10 Most-Followed Electronic Accessories Brands on TikTok in February 2023
Recently, TikTok has become popular all over the world, and many well-known brands have begun to enter this platform. ChargerLAB sorted out the top 10 most-followed electronic accessories brands on TikTok to see who is the most beloved one. The ranking and the number of followers are based on February 20, 2023.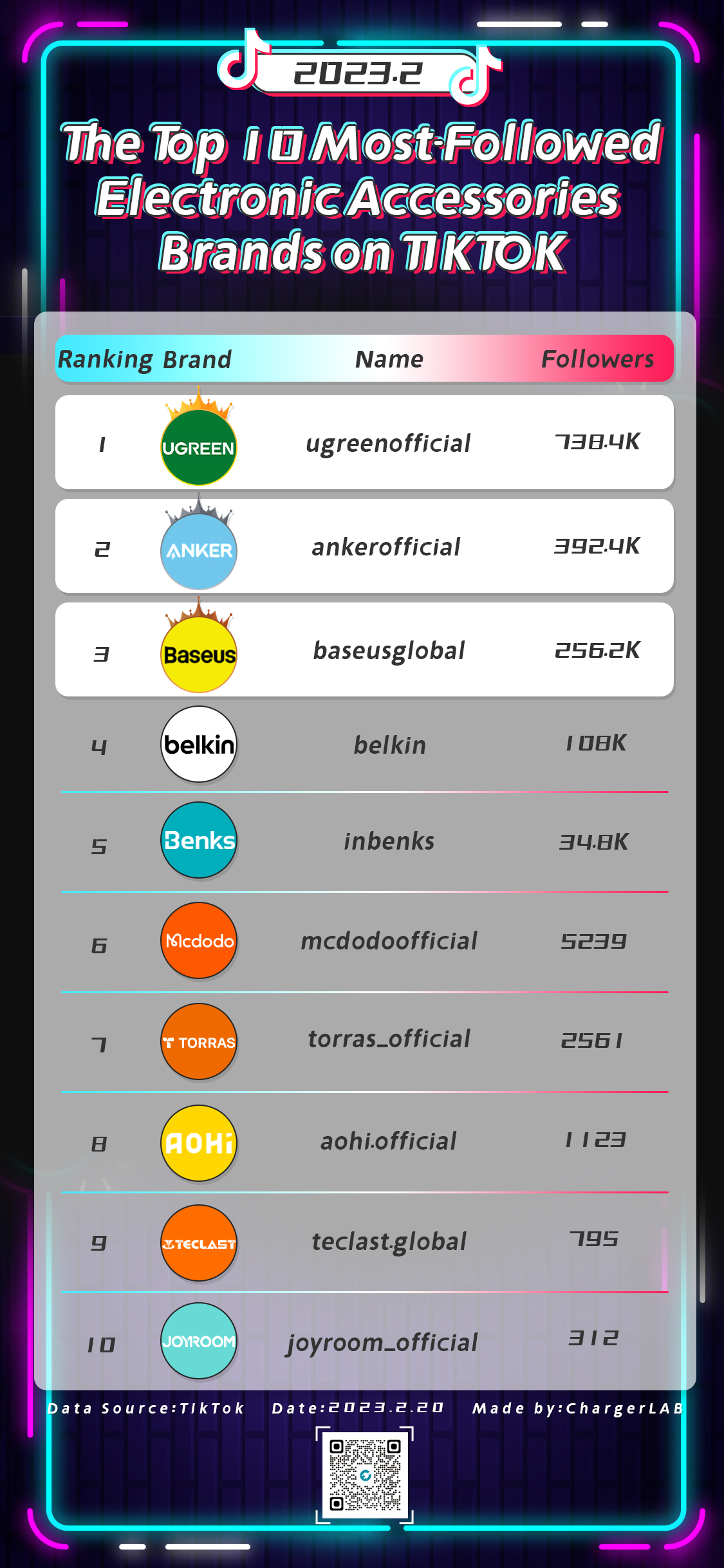 1. UGREEN

The winner of this list is UGREEN, the account name is ugreenofficial, and it has 738.1K followers with 2.3M likes.
Foundation in 2012, UGREEN have been dedicated to building consumer electronic devices and accessories with leading technological innovations, and making them accessible to our everyday consumers. The user-centered philosophy runs in their blood and through their R&D, design, manufacturing, sales, and marketing, as well as customer service.
2. Anker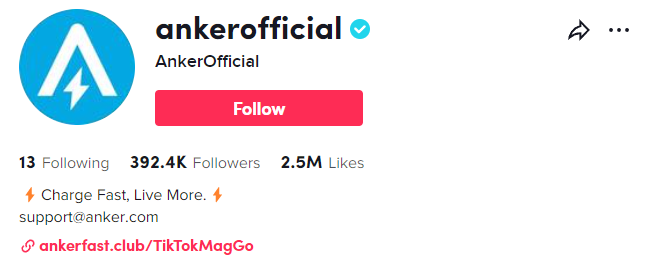 The second one is Anker, the account name is ankerofficial, and it has 392.4K followers with 2.5M likes.
Anker is the global leader in charging technology, which includes phone chargers, power banks, earbuds, headphones, speakers, data hubs, charging cables, torches, and screen protectors. Anker is pioneering Power Delivery technology to charge phones, tablets, and laptops at unprecedented speeds.
3. Baseus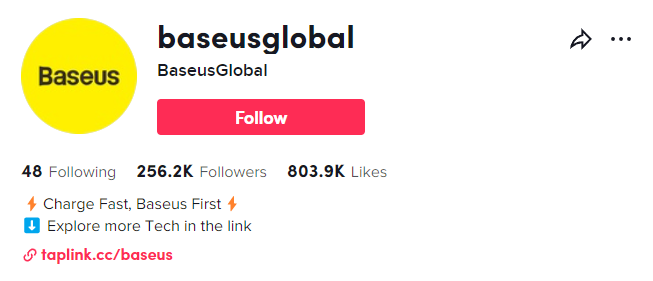 And the third one is Baseus, the account name is baseusglobal, and it has 256.2K followers with 803.9K likes.
Baseus originates from the core value "Based on User". They are passionate to create minimalist products with easy-to-use design and haut class texture that cover all user's preference. With more than a decade of focus on consumer electronics, innovation and creativity led them to numerous patents, international design awards, and a vast variety of product.
4. Belkin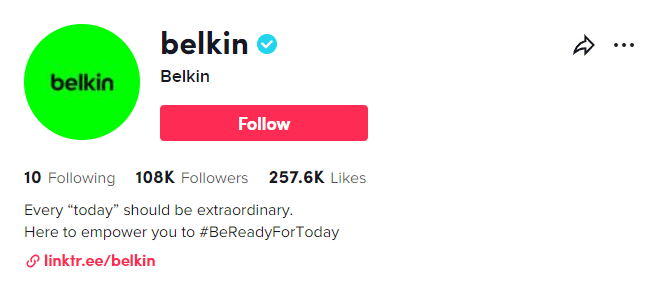 Next is belkin, and it has 108K followers with 257.6K likes.
Belkin was found in California, USA in 1983. It is a global leader in digital peripheral products, empower people to get more life out of every single day with an extensive range of products delivering power, protection, connectivity, audio and smart home solutions. Belkin's various products have won many awards, such as CES Innovation Award, Red Dot Design Award, PC Mag's Best Product of the Year, etc.
5. Benks

And the fifth goes to Benks, the account name is inkenks, and it has 34.8K followers with 276K likes.
Benks is a group of tech explorers, Apple enthusiasts, passionate builders unite and talk about how to invent rewarding tech products for people since 2008. They have been challenging themselves for the screen protector and phone case with the highest possible quality, and committed to designing products that support your wireless lifestyle.
6. Mcdodo
The sixth one is Mcdodo, the account name is mcdodoofficial, and it has 5239 followers with 30K likes.
Founded in 2013, Mcdodo is a digital product brand focusing on charging technology. At present, there are more than 1000 products, with more than 100 design patents and international awards such as the German Red Dot Award and IF Award. The products are exported to North America and Europe. , Korea, Singapore and more than 100 countries and regions.
7. Torras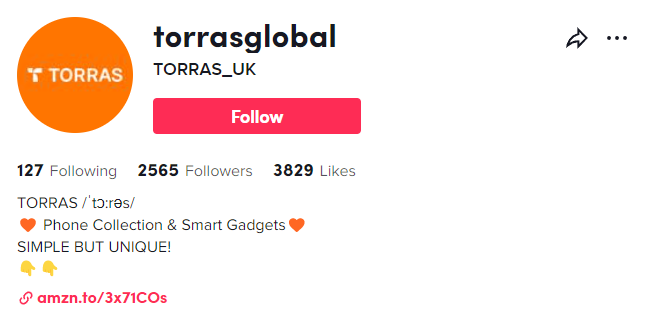 And the seventh one is Torras, the account name is torrasglobal, and it has 2565 followers with 3829 likes.
As a minimalism lifestyle brand, Torras focus on keeping things simple, provide people with ultra-sleek design, user-friendly and quality mobile digital products. They advocate a more "SIMPLE" attitude towards life while the world is changing swiftly. They draw inspiration from reality with a forward-looking design concept, innovative for a easier digital life and create an experience exceeds expectations for everyone.
8. Aohi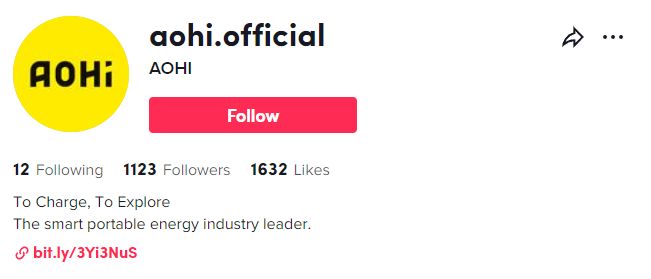 The eighth goes to Aohi, the account name is aohi.official, and it has 1123 followers with 1632 likes.
Founded in 2004, Aohi is an independent brand of Aohai technology, aims to apply innovative techniques to develop charging devices, to provide complementary and valued added smart devices, services and solutions to charging industry. Aoha works with many global famous brands and is their core charger supplier, such as Google, Amazon, Belkin, vivo, Xiaomi, OPPO, DJI, ASUS, Nokia, TP-Link etc.
9. Teclast

The ninth one is Teclast, the account name is teclast.global, and it has 795 followers with 1511 likes.
Teclast is an enterprise that integrates research and development, production, sales, and service of IT and consumer electronics products. With over 200 million customers and a rapid annual growth rate of more than 8 million, Teclast is dedicated to the brand concept of "To Let More People Enjoy the Digital Life".
10. Joyroom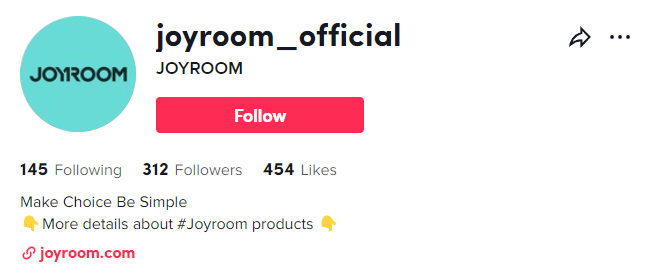 And the last one is Joyroom, the account name is joyroom_official, and it has 312 followers with 454 likes.
Established in 2009, JOYROOM is a top-end brand of global consumer electronic products, which mainly produce mobile phone related products, electronic function products, creative household products, etc. JOYROOM follows high-quality resources, premium products and excellent service for customers, consumers and partners as its core mission.
Summary of ChargerLAB
Judging from the number, UGREEN won the championship with 738.1K followers, Anker ranked second with 392.4K, And Baseus ranked third with 392.4K, Belkin and Benks both reached ten thousand. In terms of likes, UGREEN and Anker have both reached 2M likes, Baseus has 803.9K, and Belkin and Benks have more than 250K.
Among the ten brands, the top five have a high reputation and popularity. The sixth to tenth places still need to be improved.
The above is all the content of this list. If you are interested, you can pay attention to the following update.
Related Articles:
1. Portable Power Stations in Amazon US Best Sellers, October 2022
2. Power Bank in Amazon US Best Sellers, October 2022
3. Teardown of Anker 120W GaN Charger (GaNPrime 737)
The article is originally written by @
Joey
posted on Chargerlab. All rights reserved.