TEGIC Unveils CRYSTAL 35W GaN Charger with Innovative Gemstone-inspired Design
As fast-charging technology becomes ubiquitous, chargers are no longer just utilitarian devices. They have evolved into exquisite gadgets with personalized and creative designs. TEGIC, an electronic accessories manufacturer, has once launched the KERNEL 30 GaN Charger, which is candy-sized and features diamond-cut and LED light-encrusted design, highly appreciated by users. On May 12th, 2023, TEGIC took things to the next level with the CRYSTAL 35W GaN Charger. Unlike its predecessor, it is made of zirconia and comes with foldable plugs and a light switch.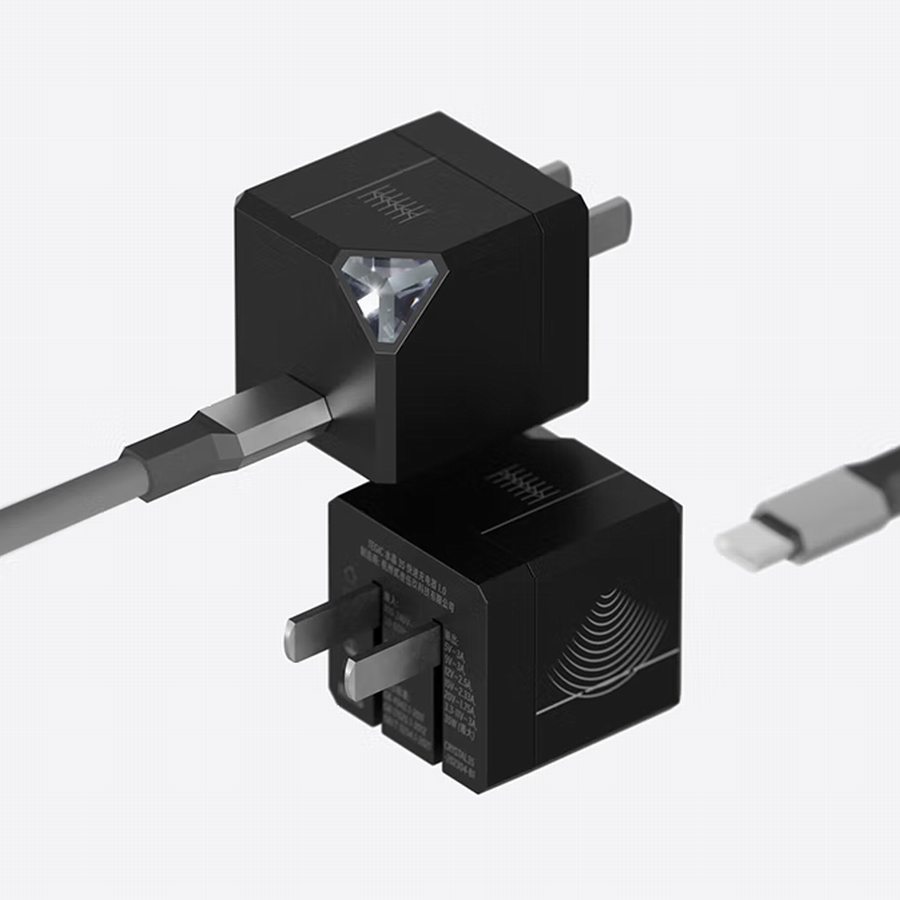 The TEGIC CRYSTAL 35W GaN Charger has foldable plugs, making it convenient to carry around. It supports a wide voltage range of 100-240V, has a single USB-C output port, and comes with five fixed PDOs of 5V3A, 9V3A, 12V2.5A, 15V2.33A and 20V1.75A. Additionally, it boasts a set of PPS voltage subsets ranging from 3.3-11V3A, and its maximum output power is 35W. It supports both PD3.0 and QC3.0 protocols, as well as the UFCS fusion fast charging standard, making it an excellent choice for cross-brand fast charging.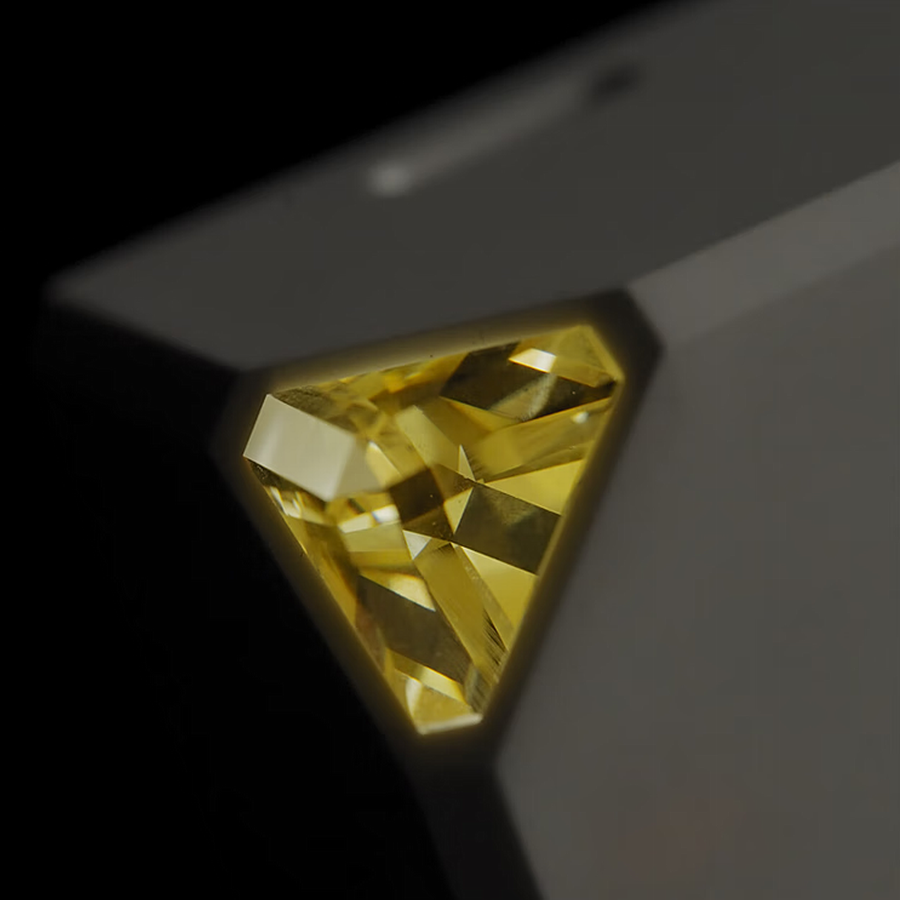 The KERNEL 30 GaN Charger's diamond-cut and LED-encrusted design made a lasting impression on many audiophiles. The CRYSTAL 35W GaN Charger builds upon that design, using gemstone material, zirconia, and undergoing machine processing and hand-polishing before assembly. This not only creates a unique texture but also enhances the brilliance of the diamond-like lights.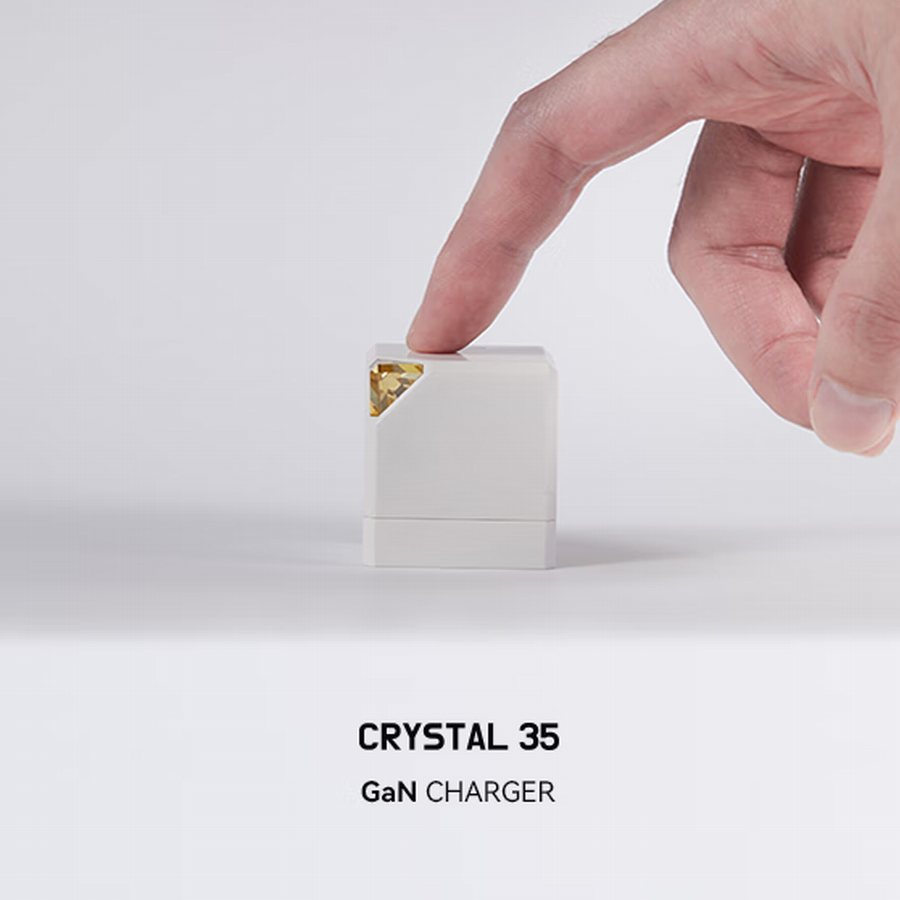 While the top-angle LED lighting effect might appear aesthetically pleasing, some users have requested the inclusion of a light switch. After all, no one wants to be disturbed by the cool lights of a charger in the middle of the night. In response, the TEGIC CRYSTAL 35W GaN Charger now features a touch function that controls the light on/off, giving users greater control over the device's operation, and the brightness is uniformly displayed on the gemstone.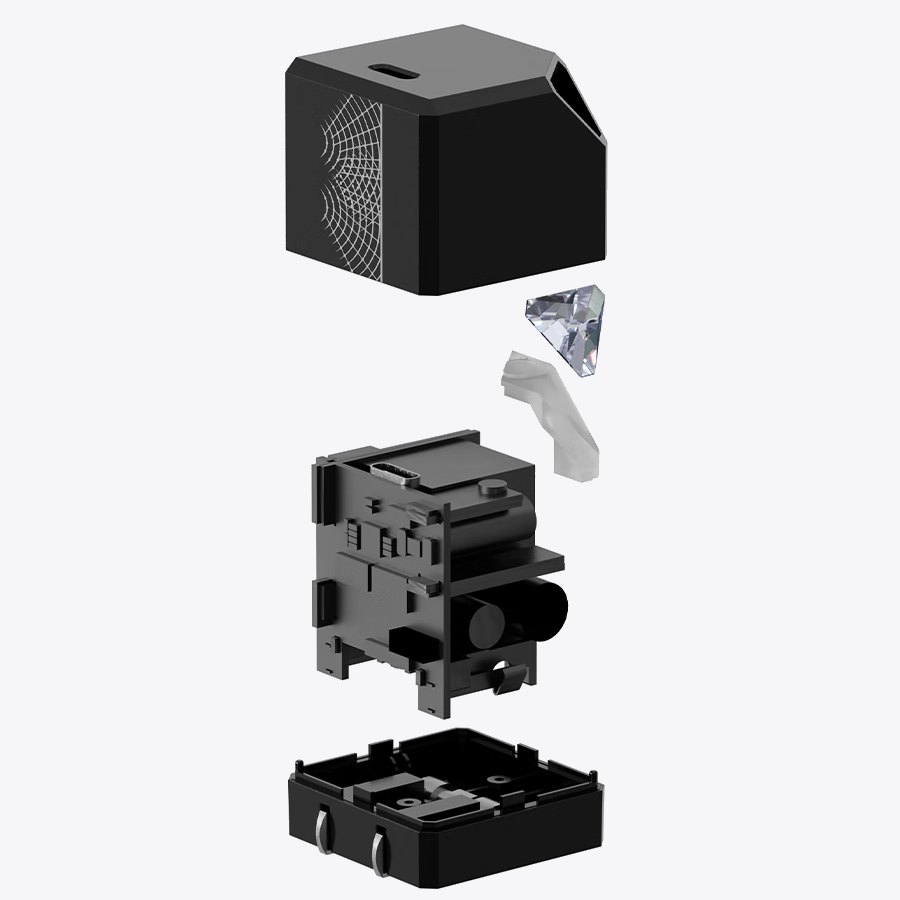 The TEGIC CRYSTAL 35W GaN Charger measures 33 x 33 x 35mm (1.30 x 1.30 x 1.38 inches), with a size of approximately 38.11cm³ and power density of 0.92W/cm³. Its internal structure utilizes a stacking design, and the space utilization rate is extremely high. And it also adopts a high-frequency and high-efficiency Gallium Nitride (GaN) solution, enabling it to achieve 35W fast charging output, despite its small size.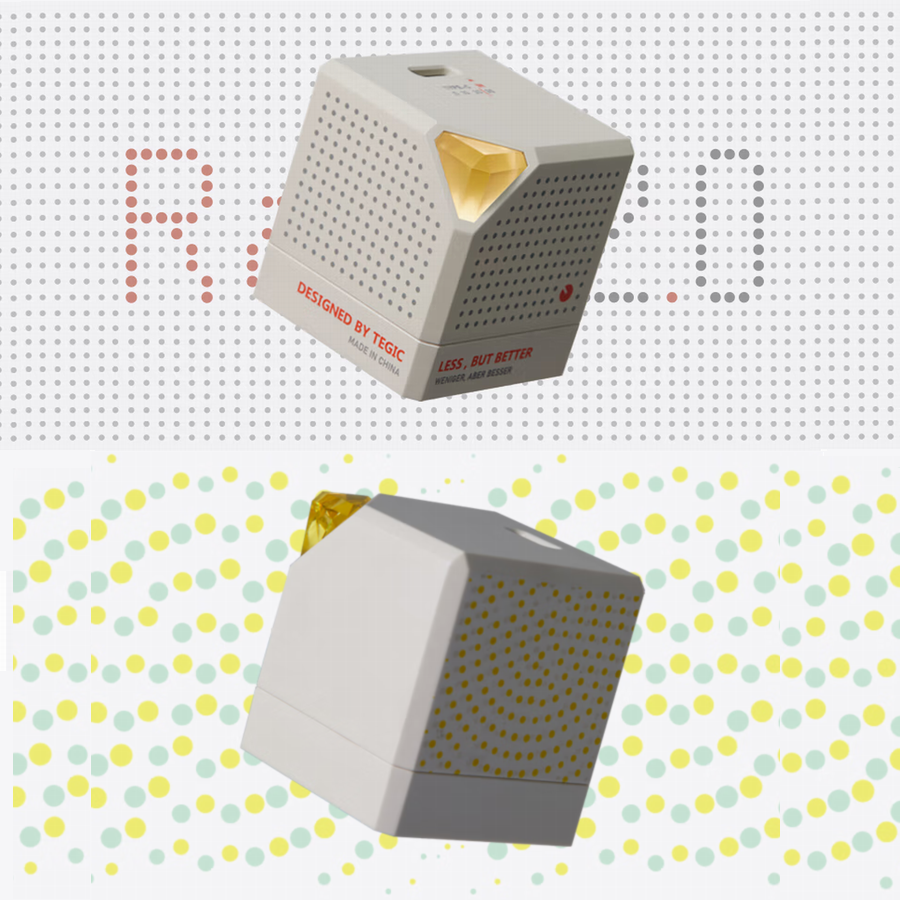 Finally, the TEGIC CRYSTAL 35W GaN Charger offers several models for users to choose from: dieter rams, double-slit interference, and dot (glow in the dark). The dieter rams model is made using night light silk screen printing technology, which absorbs light during the day and emits it at night. Dot pays homage to Dieter Rams again, while double-slit interference represents the idea of breaking old concepts and exploring the unknown.
Summary of ChargerLAB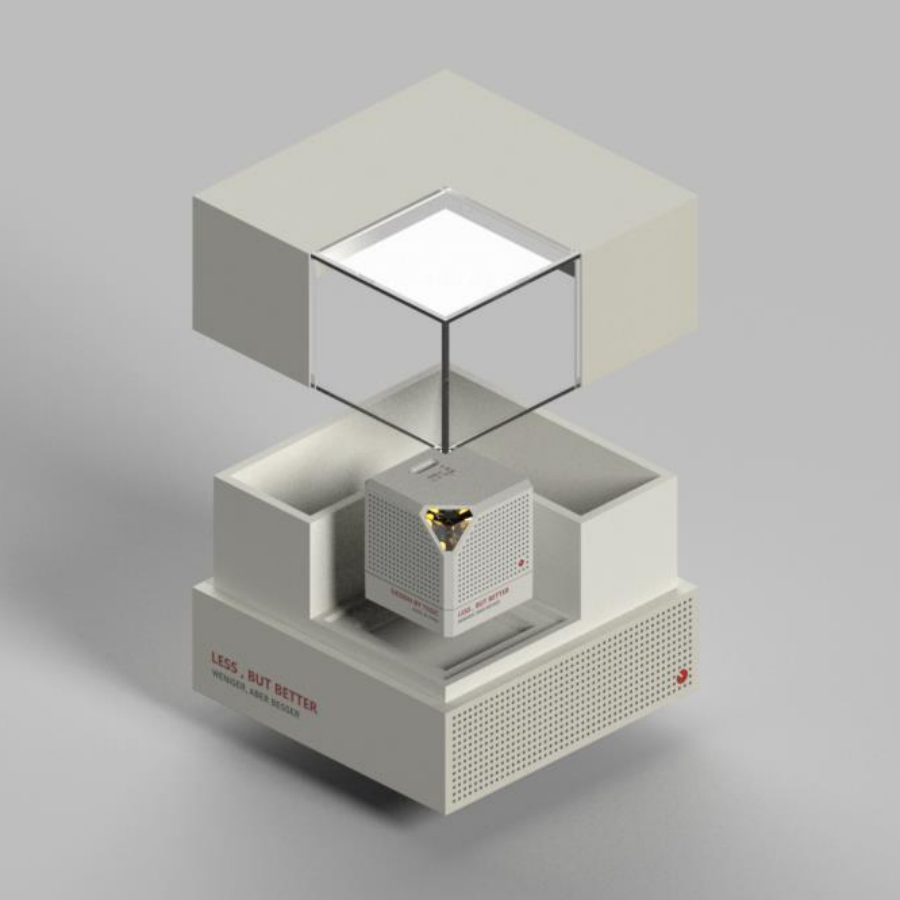 In conclusion, the TEGIC CRYSTAL 35W GaN Charger takes fast charging technology to the next level, incorporating unique and sophisticated designs into its compact size. Its wide voltage range, support for multiple protocols, and UFCS fusion fast charging standard make it a versatile choice for mobile device users. Furthermore, the use of zirconia material elevates the charger's texture and feel, while the touch function adds greater convenience. With its various design models, including the dieter rams, double-slit interference, and dot (glow in the dark), users can choose a style that suits their preferences. Overall, the TEGIC CRYSTAL 35W GaN Charger is an excellent combination of form and function, making it a desirable gadget for any tech enthusiast.
The packaging of this charger also showcases the level of effort put into its design, with a delicately crafted transparent window gift box, further elevating the user's satisfaction upon receiving the product and making it an ideal choice for gift-giving.
The TEGIC CRYSTAL 35W GaN Charger is now available on their offical website, you can click here to take a closer look.
Related Articles:
1. TEGIC Launched the NIO Edition 210W GaN Power Station
2. Mcdodo Launched 67W Crystal Series GaN Charger
3. Teardown of Anker 30W USB-C GaN 511 Charger (Nano 3)
本文系作者 @
Joey
原创发布在 Chargerlab。未经许可,禁止转载。