SlimQ Launches World's Smallest 65W Multiport GaN Charger on Indiegogo
Startup company SlimQ just launched its crowdfunding campaign for its latest charger, a 65W multiport GaN charger that claims to be the world's smallest 65W charger.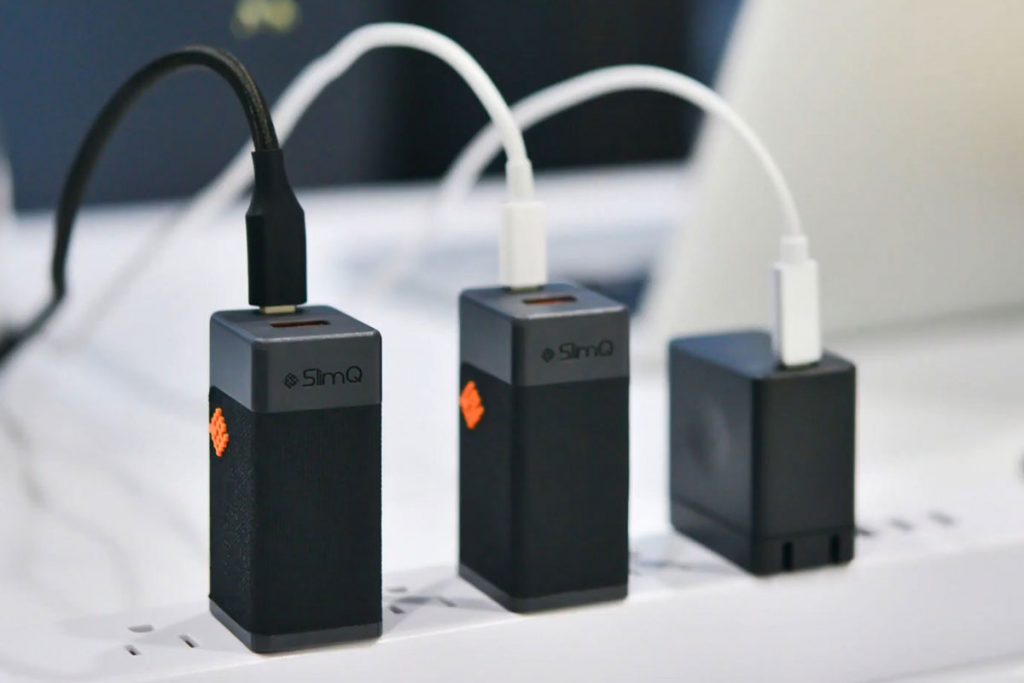 With dimensions of merely 28 x 33 x 65 mm (1.10 x 1.30 x 2.56 inch), it is the smallest 65W we have seen on the market yet. However, the prongs are not foldable. It is also fairly light, weighing just 91g/3.21oz. For ports, it has a USB-C and a USB-A port. The USB-C port supports PD3.0/QC3.0/QC2.0/Apple2.4A protocols with output at 5V/3A, 9V/3A, 12V/3A, 15V/3A, and 20V/3.25A. The USB-A port supports QC3.0/QC2.0/Apple2.4A protocols with output at 5V/2.1A, 9V/1.67A, and 12V/1.5A.

For accessories, SlimQ provides conversion cables for the charger to power non-USB-C laptops.


There is another 45W single port GaN charger on SlimQ's Indiegogo page which has foldable prongs. And the company is teasing a 100W GaN charger that is to be announced in November.

The SlimQ 65W Multiport GaN Charger starts at $35, and the 45W single port GaN charger starts at $29, all come with a free anti-tangle, 6ft/1.8m, USB-C to USB-C cable. First 2,000 backers will get an extra SlimQ Cable Organizer.
Source: Indiegogo